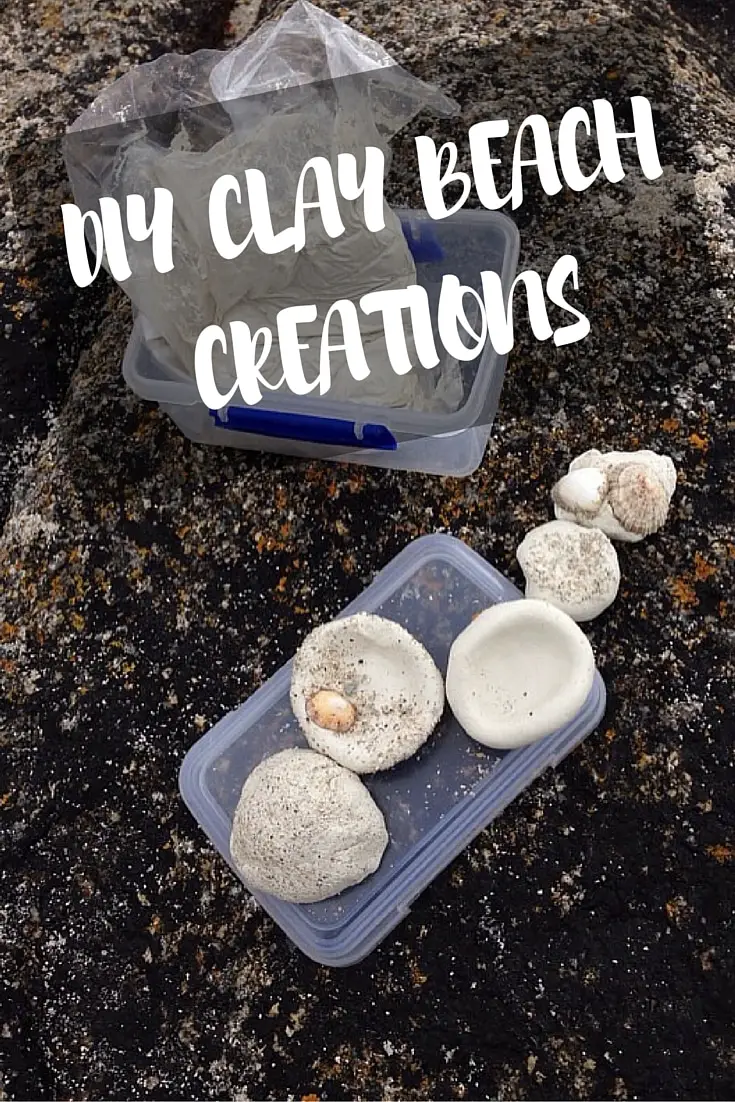 On our little weekend break to Mull, I had to bring a few things to entertain the boys, of course we had a stack of books and their busy bags, but if they got bored I needed a few more little things to keep them busy.
So I added a bag of white air drying clay I bought for emergency crafts.  We decided to take the entire block down to the beach and create little thumb pots and embed shells into the design.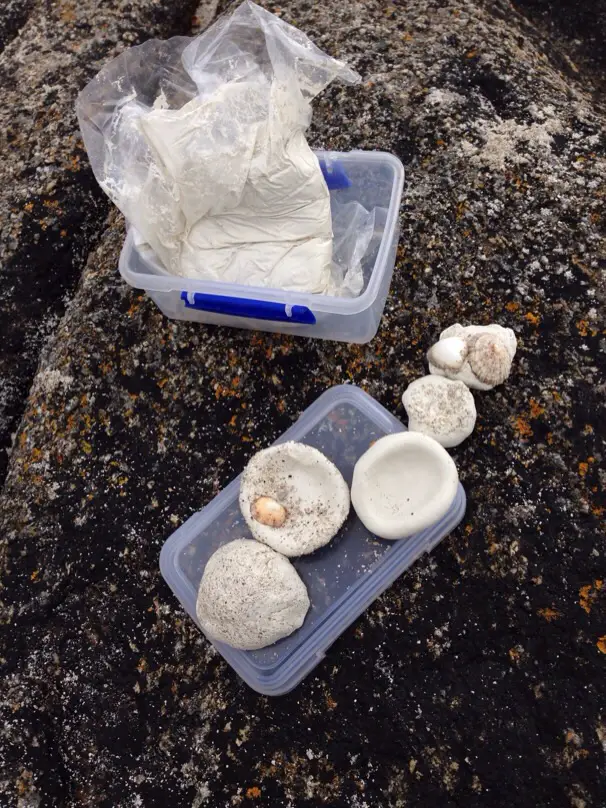 With older children they will probably create more intricate designs, but knowing my boys we stuck to a simple thumb pot with some shells.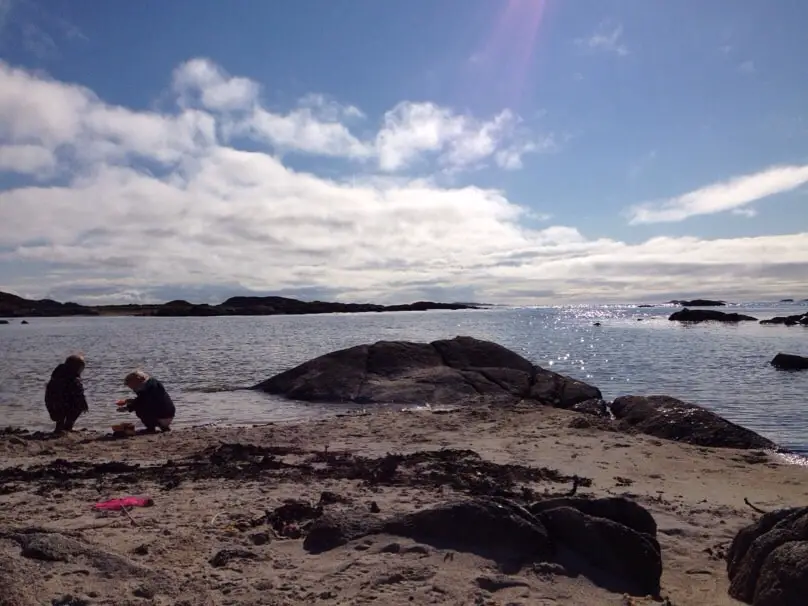 Mr A was happy to roll his in the sand and add one shell, whereas Mr O wanted to make a couple of pots with no shells and then just squash the lumps of clay into the sand and place shells on top!  Less pots and more 'ornament', but there his creations whatever.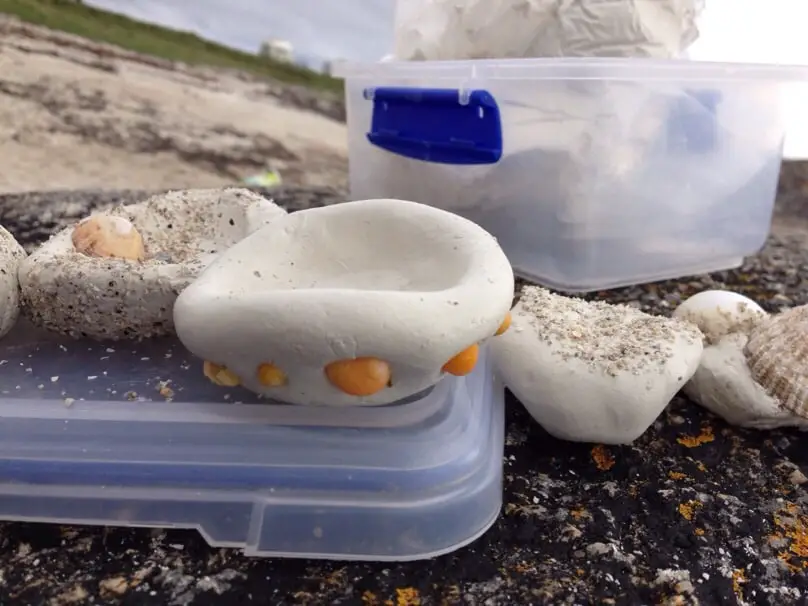 I decided to play around and make a simple mini boat, then I placed all of our creations onto a piece of card on the cars dashboard to dry in the sun, whilst we continued play on the beach.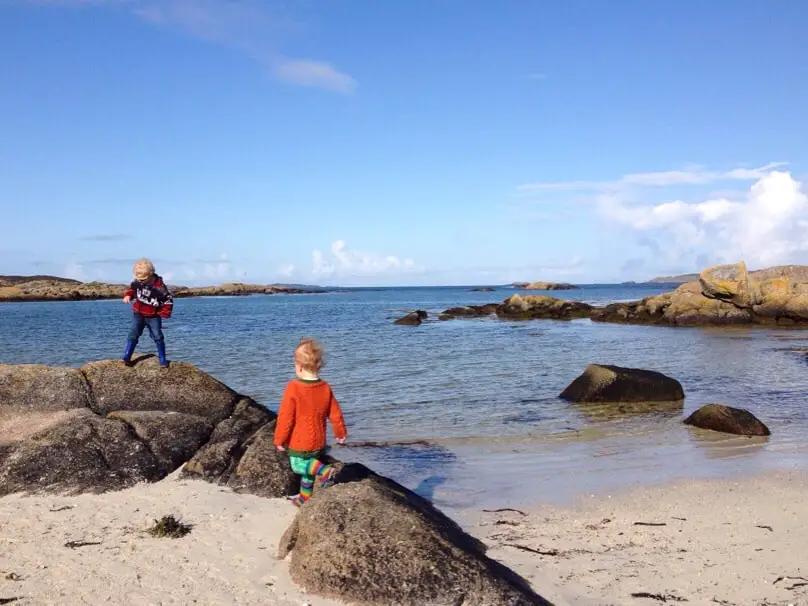 They make lovely mementos of our Scottish beach holiday.
Do you like creating beach art?
J x