[AD] Collaboration with Books2Door to get kids reading.
Get Kids Reading
Wondering how to get kids reading when they're at home?  The trick is to find something that interests them! For my 8 year old that includes factual books and those about animals.  For the 6 year old he loves fairy stories and anything that's funny.  Have a read of our choices below that we received from a collaboration with Books2Door.
History Books
Our 8 year old rather likes non-fiction books, so we have many of the Usborne See Inside range at home.  However we also bought these history books with lots of information on the Egyptians, Greeks and Romans in cartoon form.  As it's in cartoon form it's quite funny for the children too, which is great when you're trying to get kids reading!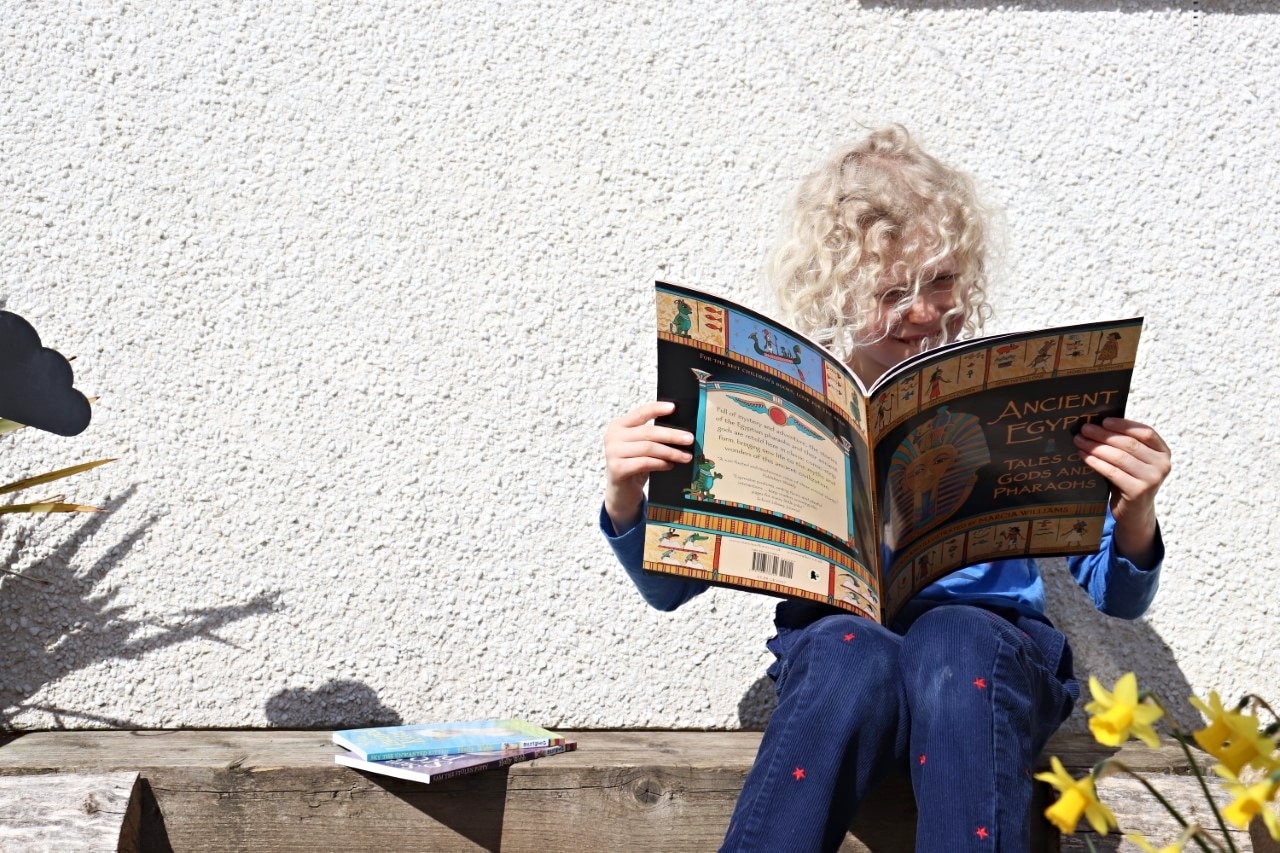 We're keeping these for some projects we have coming up.  I'm hoping whilst we're in lockdown the kids might be interested to learn more about Egyptians, Romans and Greeks.  We've covered Vikings and Mayan's before, so it would be nice to add in a bit more popular world history.  My 8 year old has already picked up the Egyptian book and asked about various parts of the cartoons that seem amusing to him!  So fingers crossed they go down well!
I also chose to order The Greek Gods 5 book collection, which sound interesting.  There was a larger collection too, but this one seemed better suited to my more easily scared 6 year old.
Animal Lover Books
My 8 year old also love animal books, especially those featuring vets and kids helping out different animals.  So once he's finished the current books (taken out from the library before it shut!) then we can start on this collection from Holly Webb.  He has a bit of a soft spot for dogs so I think he will enjoy these, it will also make up for the fact we're not getting a pet dog anytime soon!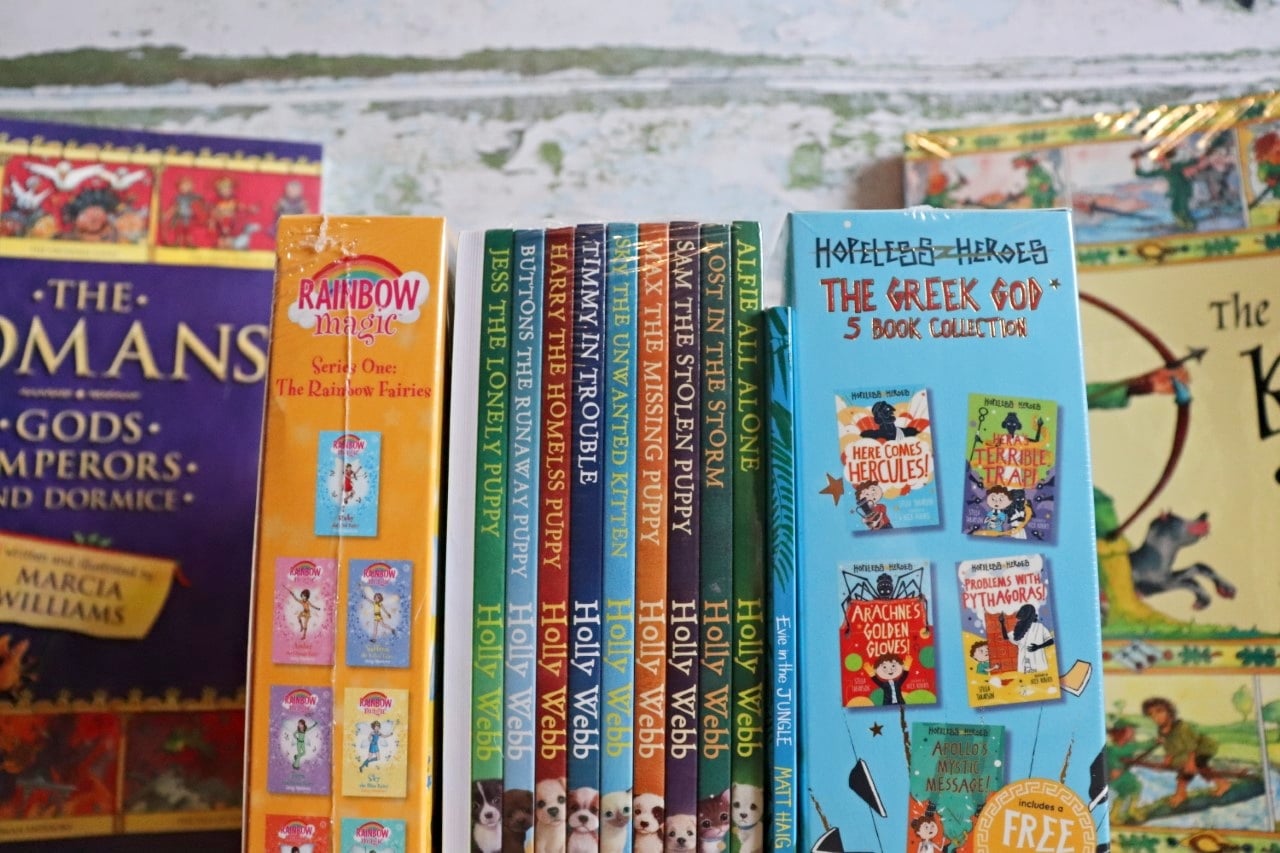 Adventure Books
Both our children like adventures and travelling, but whilst we have to stay home I think a good adventure book is needed.  I bought the Evie In The Jungle book by Matt Haig to get them interested in jungle adventures.  We were meant to be visiting Peru this month and taking a few days to explore the Amazon jungle, but that was cancelled.  So we can make up our own jungle adventure instead!
I also chose the selection of classic stories by Marcia Williams.  Featuring classic adventures such as Robin Hood and King Arthur and the Knights of the Round Table.  I know they will especially enjoy these!
Fairy Books
My 6 year old absolutely loves the Rainbow Fairy series and as we've only ever taken them out of the library I thought it would be nice to buy him the first set.  The first set features 7 fairy sisters each representing a different colour of the rainbow.  Without them Fairyland has no colour. So in step two humans to help find all the fairies and restore colour to the fairy world.
The stories are all very similar, but clearly they are fun to read as we've read too many for me to count and he still wants to read more!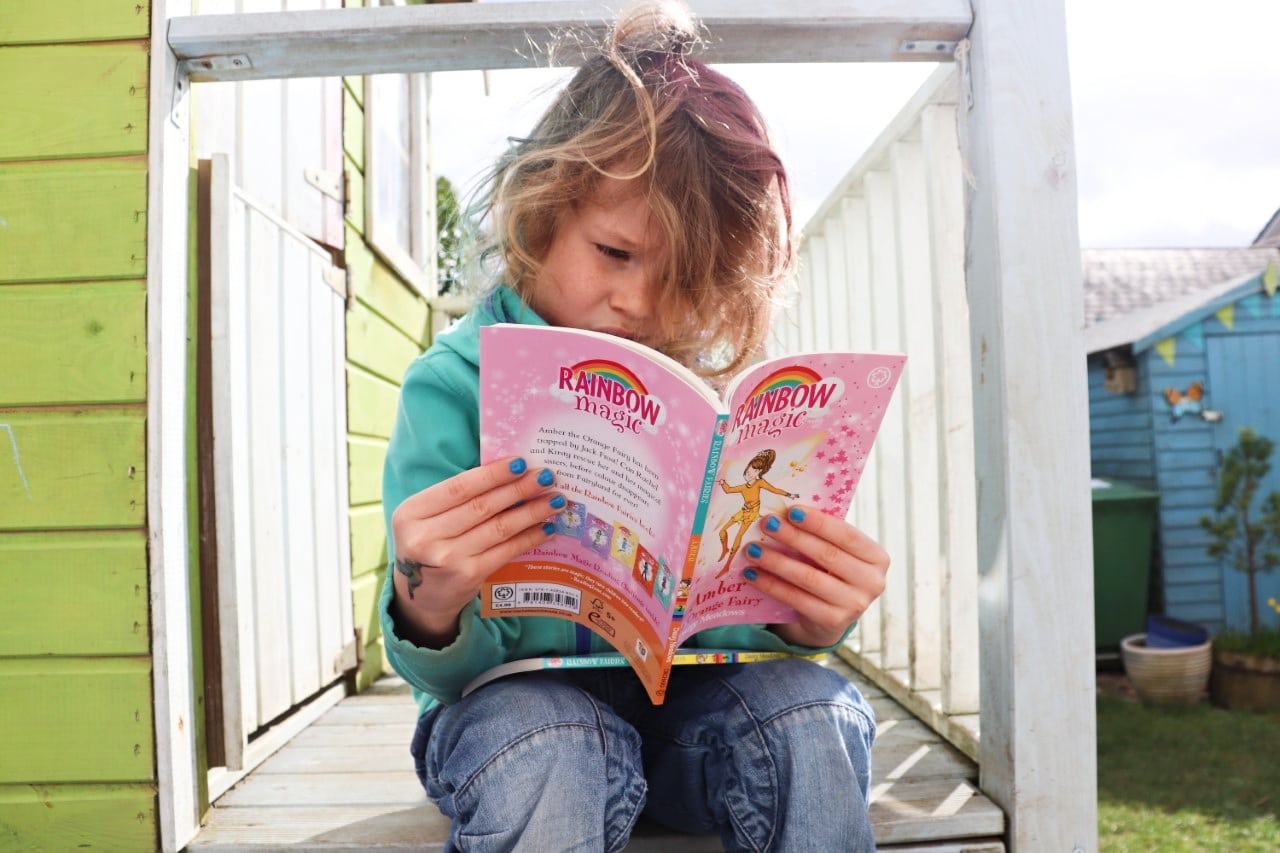 Books2Door
The service at Books2Door was great.  I easily chose what I wanted on the site and with many of the books reduced in price I could get a lot for my money!  Our selection above was just under £50, which is great value for money.
Around 5 days after ordering the books arrived and the kids were delighted to get everything out the box. I wouldn't hesitate to recommend them and will certainly be using them again, well once we've managed to get through this stack of books anyway!
Pin For Later