Our Little Globe Subscription Box
This year we were meant to travel to Peru for several weeks.  Our Little Globe sent us this fantastic subscription box about Peru to try out before we went.  Of course Covid-19 happened and our big Peru trip was cancelled.  So we left the box at the side for quite a while as we didn't want reminded of what we were missing.  Anyway, we finally got round to opening the box and completing the activities inside.
This box is a taster of the worldwide adventure box subscription.  Each month you receive a different package visiting a different country.  I've also noticed that they currently have a bumper mystery activity pack, which also includes a fab looking activity and colouring book.
Peru Craft Activities
The box contains several craft ideas including a colouring sheet.  The colouring sheet has lots of different characters that were described in the letter.  So the children had great fun spotting different events and areas of Peru.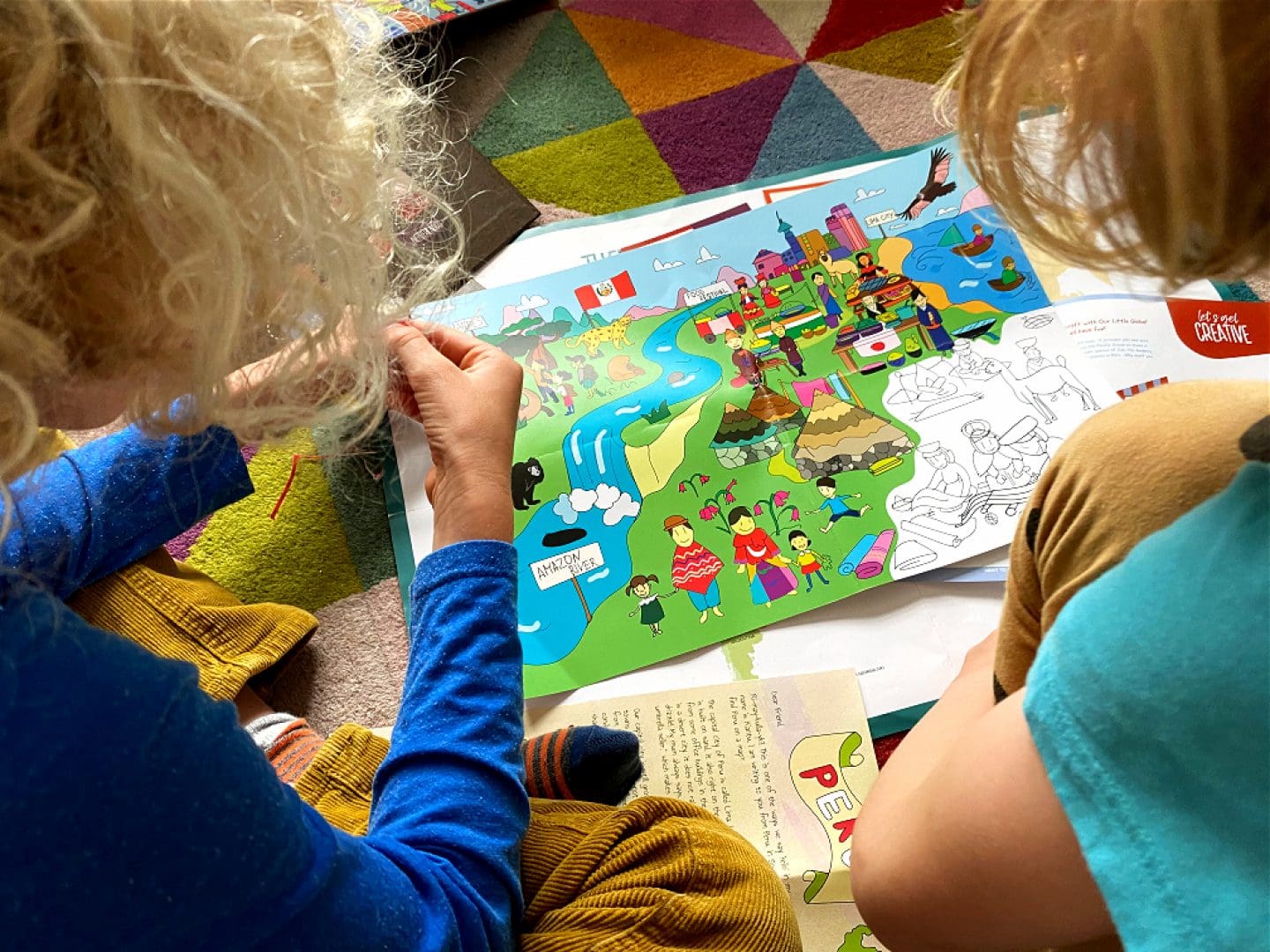 Next they made a fish by weaving ribbon through the foam template.  The letter they received explained that weaving was a large part of some Peruvian families lives.  We have several woven blankets from Central America so the children could look at these to see how weaving works.
The woven fish is a good way to introduce them to weaving.  We may move up from this by making a loom with the kids out of a box and string.  Then they can make a tapestry of their own!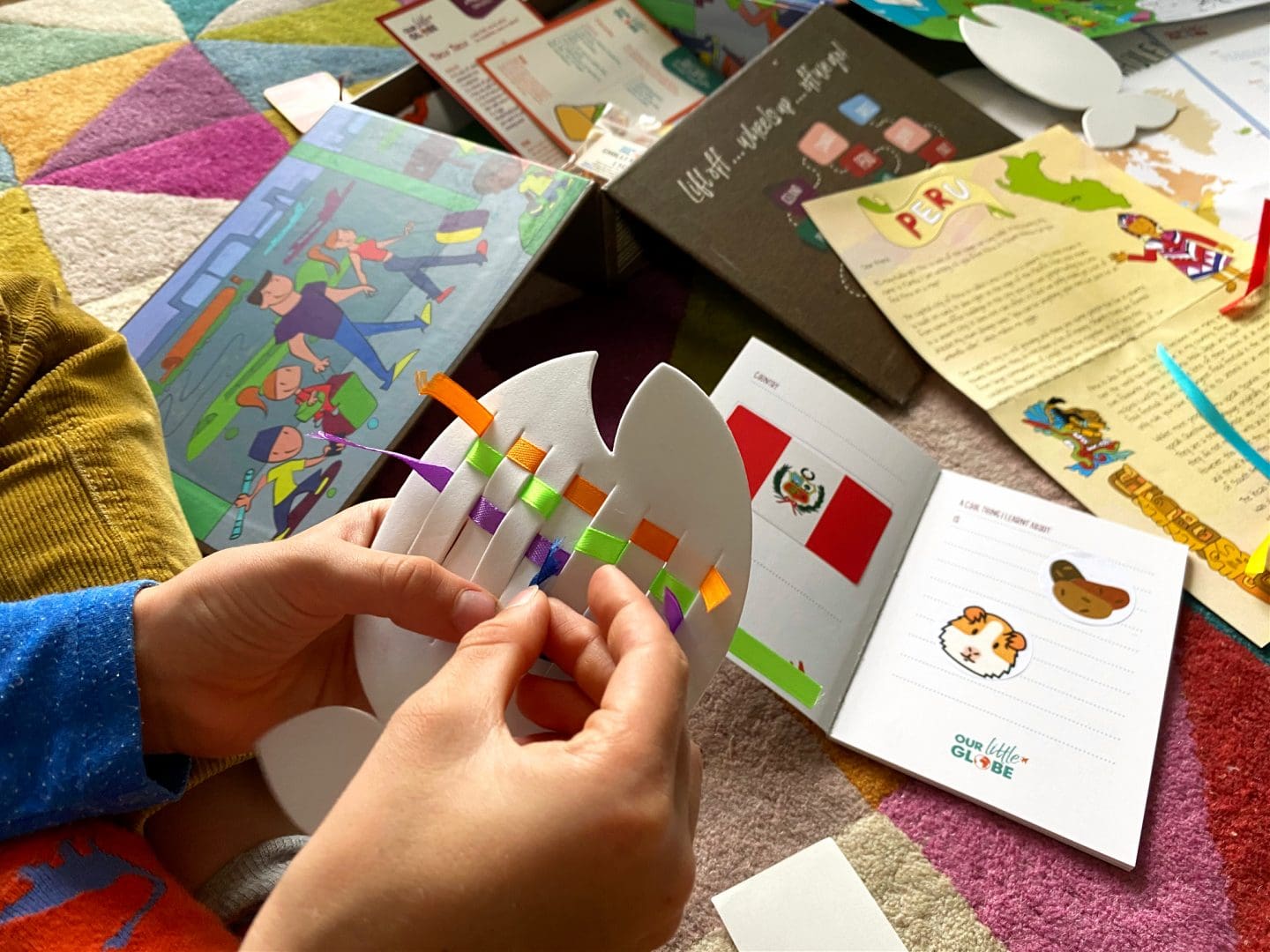 Taste of Peru
The next part of the box is the taste of Peru!  There are two recipes to choose from Tacu Tacu and Ceviche.  Ceviche is a popular Peruvian dish which you can find in may Peruvian restaurants.  We were provided with chilli flakes to make the dish spicy, although we only used a tiny portion of these!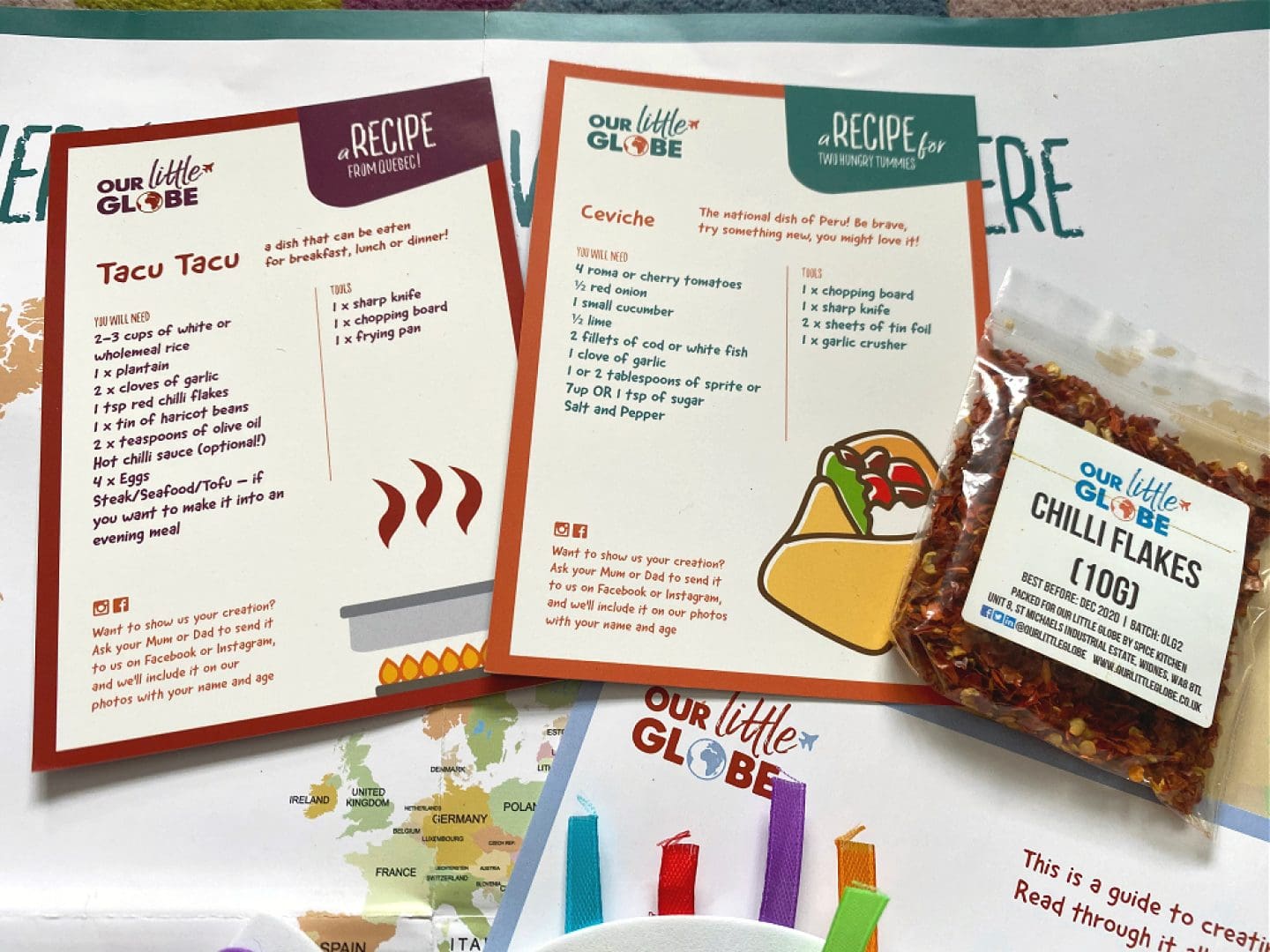 Tacu Tacu seems to a bit more of an ingredient heavy dish and we haven't managed to find plantain yet.  We might have to try it without the plantain!
Peru Subscription Box Verdict
The kids have had great fun learning more about Peru through this box.  I think it would be a great way to travel around the world from home, which may be necessary at the moment!  There's a nice combination of information about the country, crafts and cooking (plus eating!).
The children are also very excited about visiting Peru in the future.  We don't know when this will be with the current situation, but they are happy to be going at some point!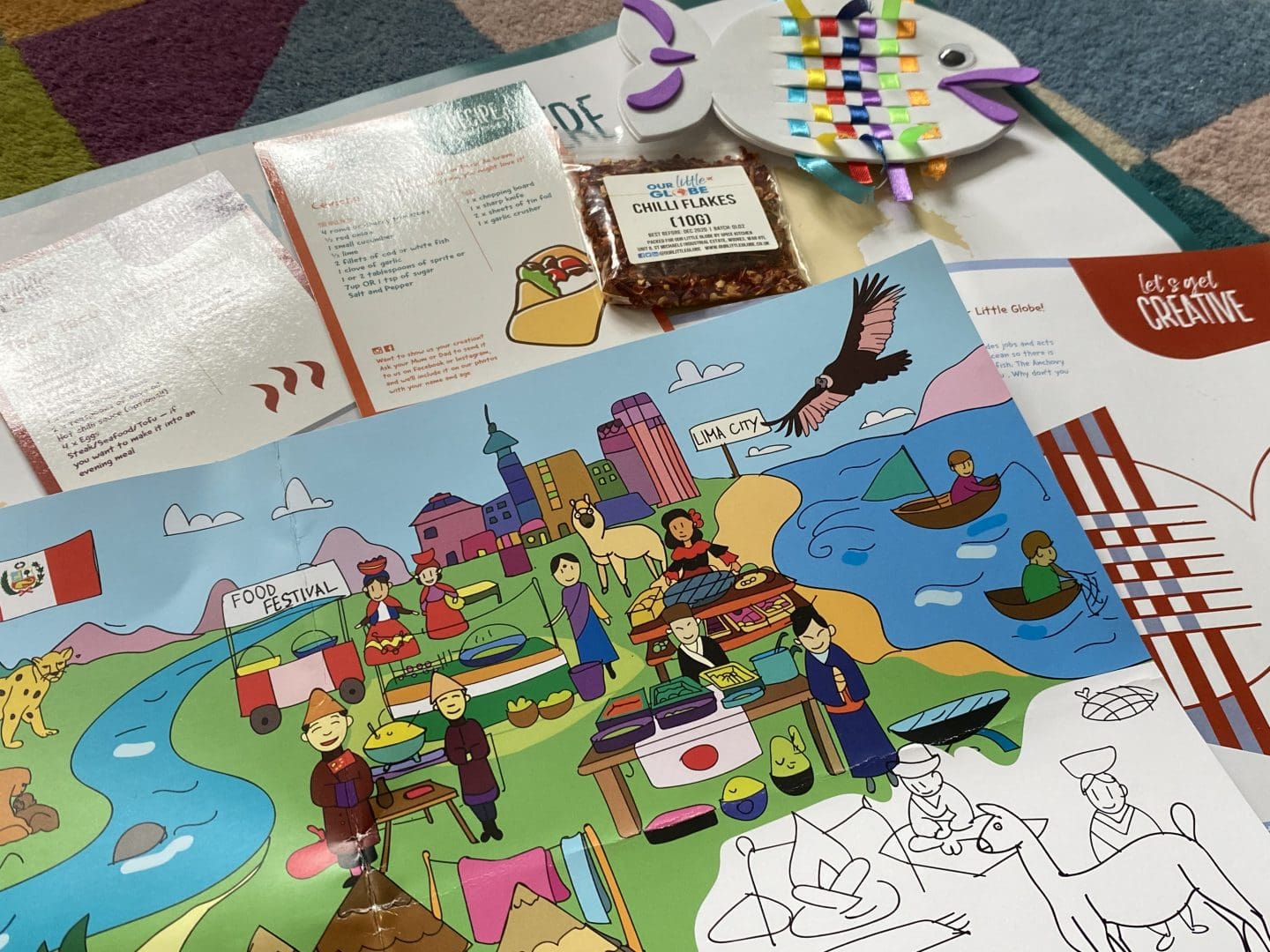 Pin Our Little Globe Peru Subscription Box