Home Education Scotland
We're into May now and life is starting to resemble something like normal! Finally seem to have had a chance to get our home education groups back up and running since the government guidance has changed. Previously we weren't allowed to meet, even outdoors in our normal groups.
Fortunately this month we have had a great time seeing friends, restarting old groups and enjoying the sunshine! Read on to find out what we got up to this month.
*Please note that we follow an autonomous style of learning, sometimes referred to as unschooling, we don't do 'school at home'. This diary is just the parts of the kids lives/learning that I can remember. There will be plenty more that I've forgotten!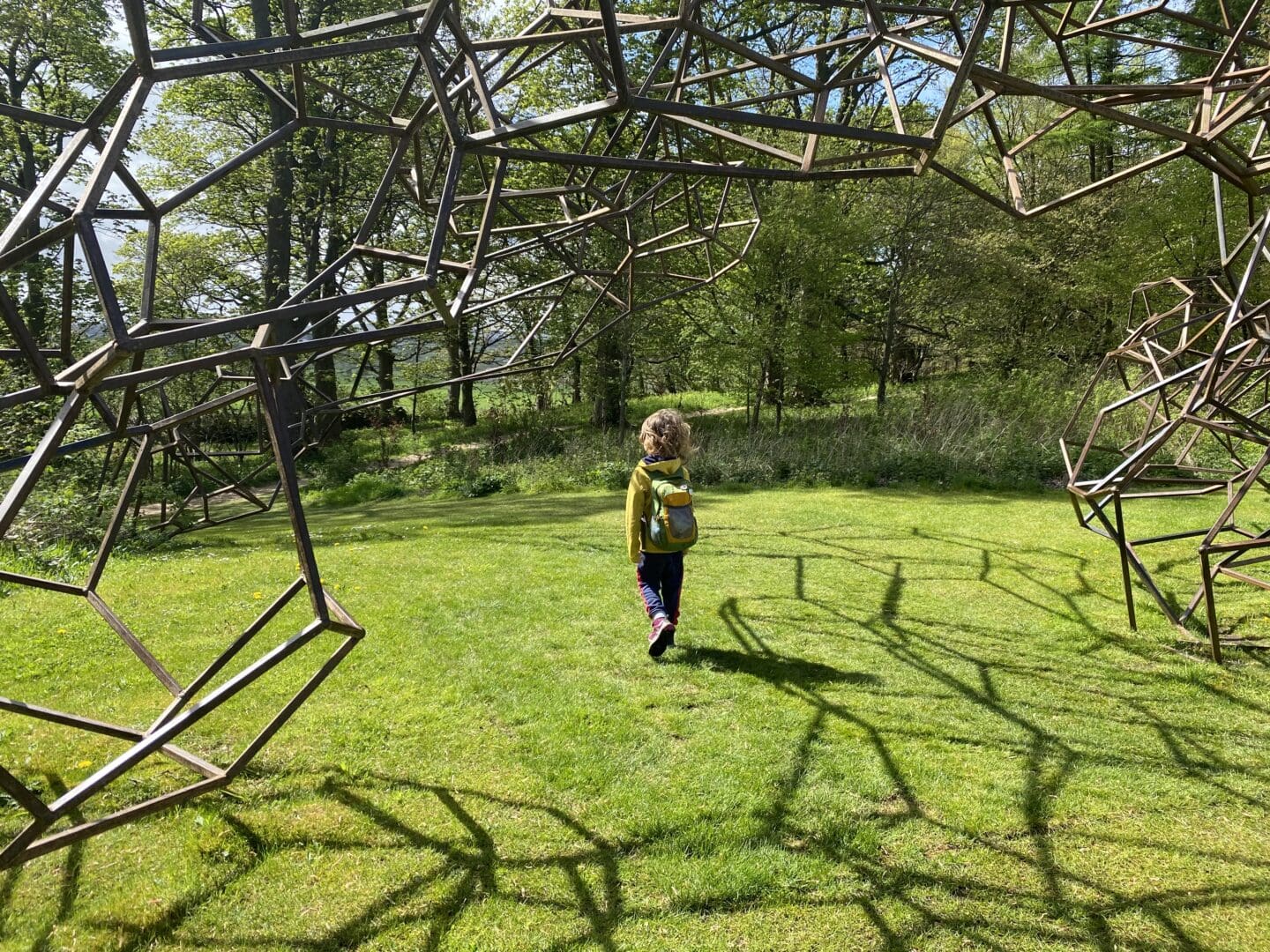 Home Education Science
The kids love learning about various science topics and we often seem to have a variety of science projects on the go. This month we've been so busy with groups beginning that we haven't tried out as many science activities as normal. Although we've still managed to fit a few in!
The kids have an informal science group (meeting up with friends) to play and do a science activity. Sometimes the kids are interested and other times they aren't! One of their favourite activities this month was making oobleck. We've made it several times before, but there's something about playing with a material that is both liquid and solid that's very appealing! They both are quite happy playing with it and know that it's a non-newtonian fluid (which littlest likes to tell people!).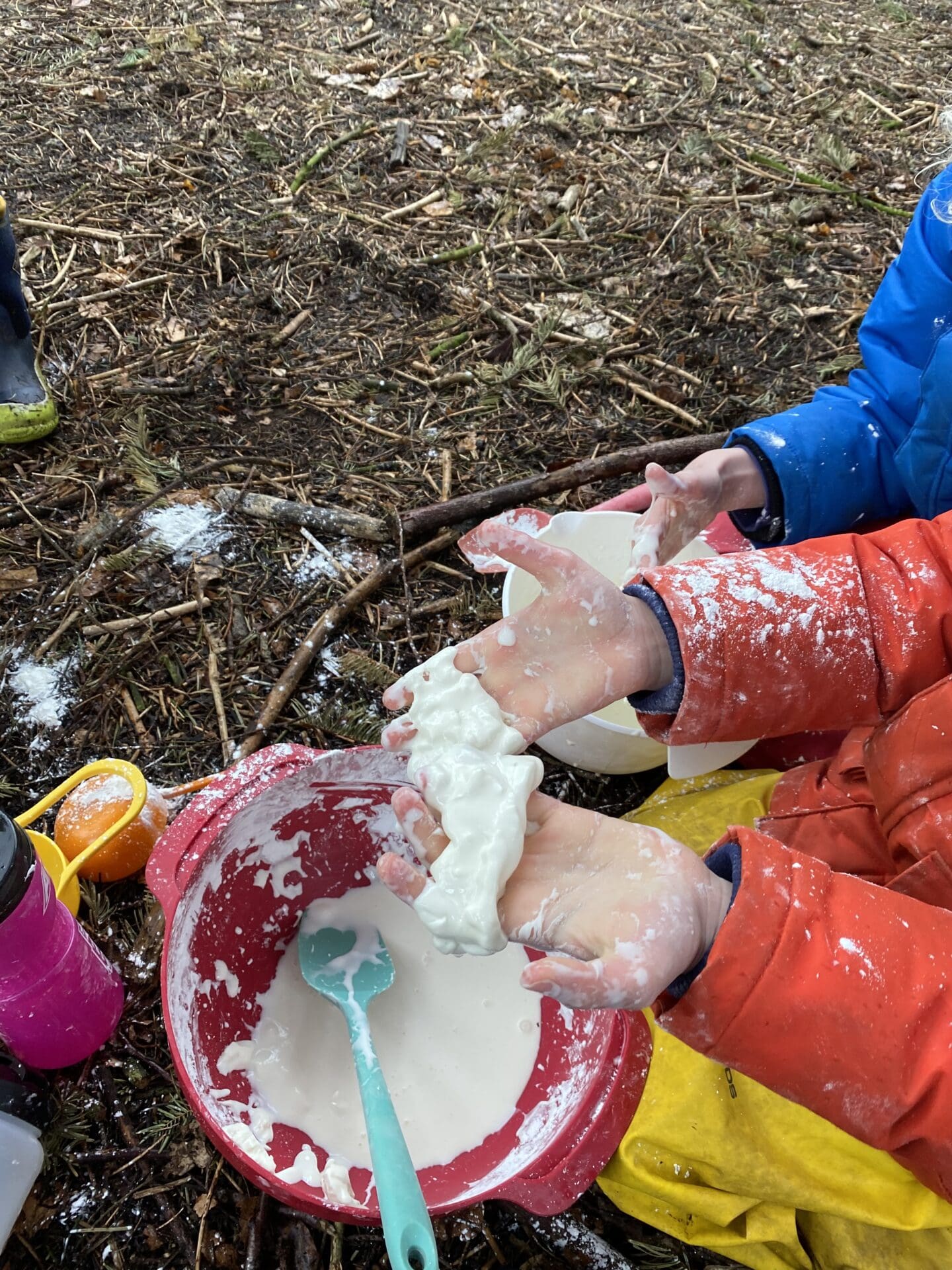 We've seen various wildlife throughout the month. The youngest is interested in looking at birds and has backed me up many times when people call gulls 'seagulls' and tells them that they are lots of different species of gull. No species are called seagulls! Makes me proud, ha ha!
Both children were interested in getting up close to Peacocks at Scone Palace on our visit. The colours are beautiful and my feather collecting duo were desperate to find a Peacock feather somewhere. No luck unfortunately! But we will keep looking on our travels.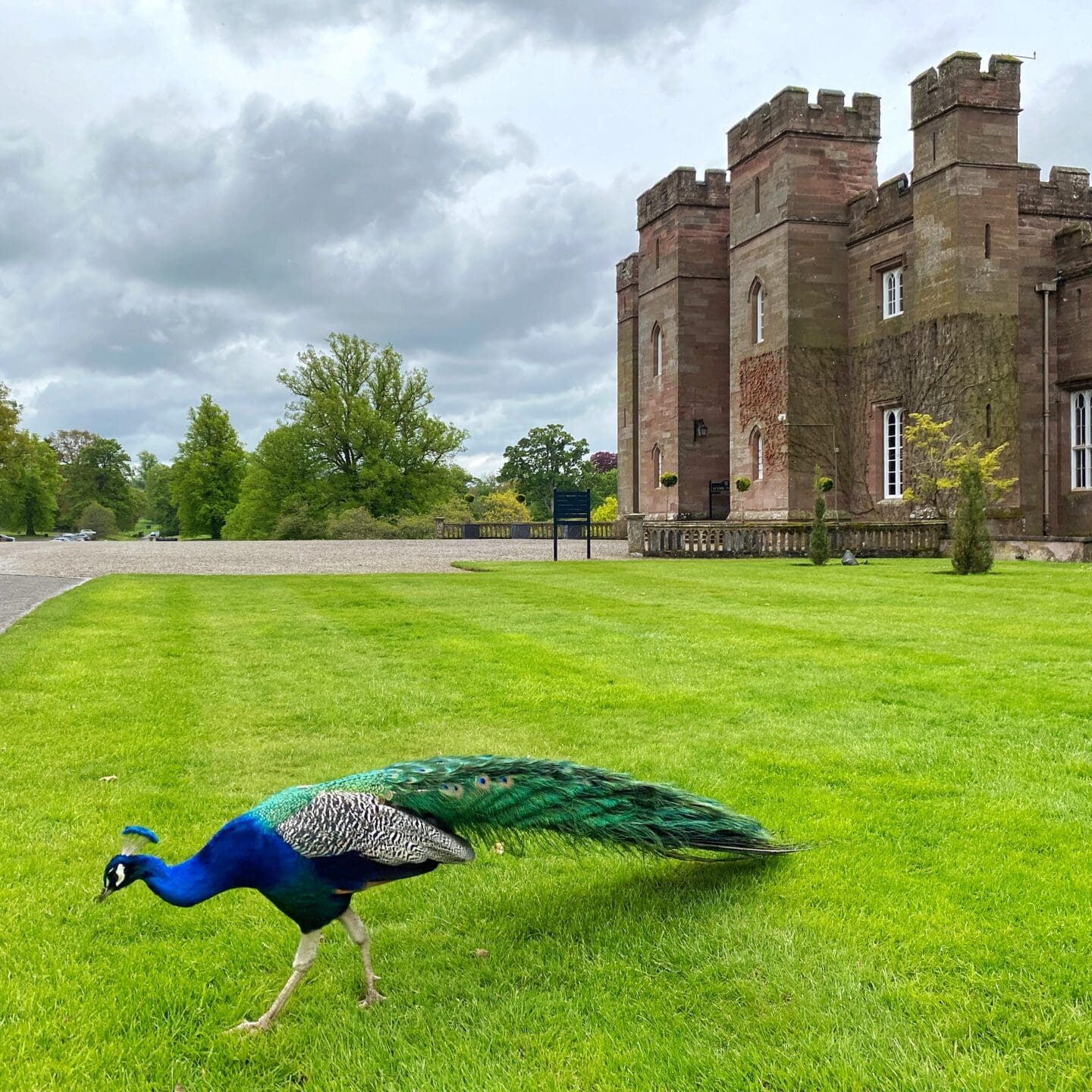 We've several red squirrels recently, which are always fun to watch. We were close enough to a squirrel at Aberfoyle to see it's tufted ears. They are definitely getting more interested in wildlife, which I'm pleased about being an ecologist myself!
I realised that the National Museum of Flight near Edinburgh has a Lego display. So of course we had to book tickets to visit. The Lego displays were great, but the children were actually more impressed by the planes and feats of engineering such as the Concorde. The eldest was very interested in how the nose bent down for take off so the pilots could see. This led to him creating a cartoon style series of pictures showing how the plane took off.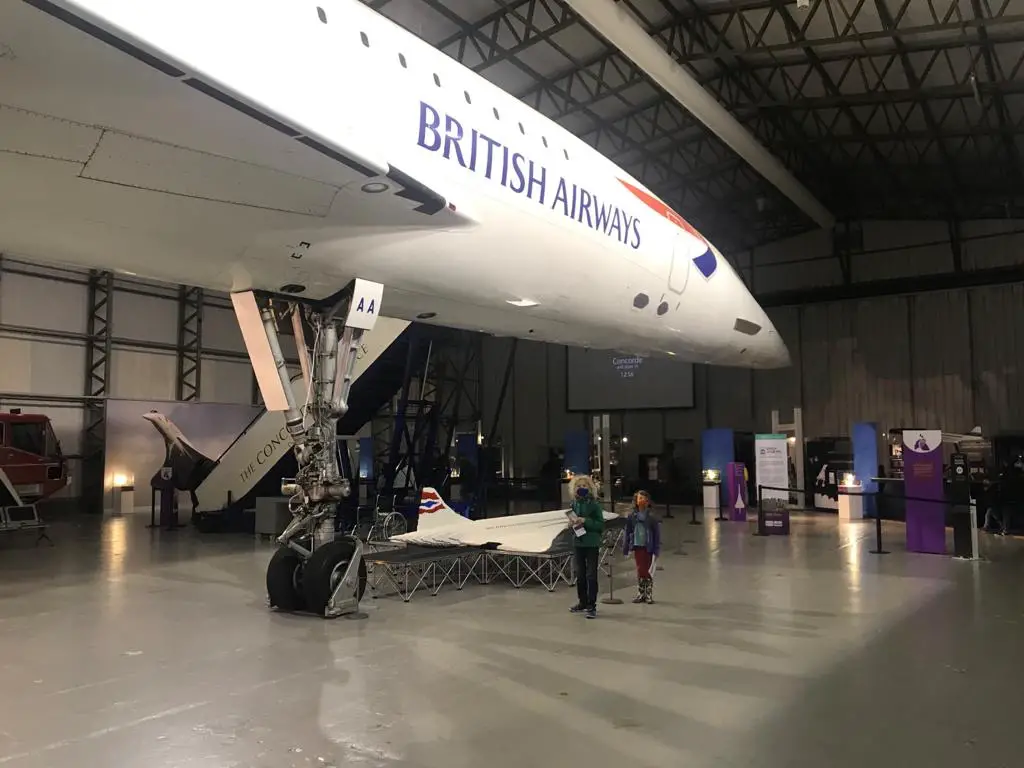 I have a few boxes with items that we haven't got round to using yet. So the kids found the unopened Kiwi crate and made a rollercoaster for marbles and a wind powered car that they had fun using. The eldest has also spent a lot of time making new Lego and K'Nex structures. He's pretty good at designing and making his own inventions, although I have no idea how he finds the right pieces when his Lego is strewn across the room!
The kids and I also spend a lot of time just chatting and answering (or googling!) questions. They often come out with random questions at the end of the day, especially around dinner time. More often than not they are science related questions. But they also like to sit and tell us about different things they've learned that day or to reiterate their knowledge on past topics.
Science Podcasts and Books
Science also includes a lot of (A LOT!) of podcast listening for my children. They have recently found a new podcast, Earth Rangers, which is the new favourite to listen to. Mainly a favourite as there are so many episodes to catch up on! It's a good podcast for kids who like animals and the environment as the presenter is very enthusiastic and the kids love it.
Other podcasts they listen to are Tumble and Wow in the World, but they are mostly the most recent ones as we've listened to the others many, many times already!
We get the Whizz Pop Bang magazine for the kids, which sometimes they are interested in and other times not so much. The eldest has started to read it himself now, so I think we'll be doing some more activities from those.
The kids also enjoy watching documentaries once a week or so. Sometimes these include wildlife documentaries, although I think we've gone through most the ones available now!
History For Home Educators
The children have been particularly interested in history this month. We've taken advantage of everything opening and with Scottish schools still open it's been fairly quiet!
The Scottish Crannog Centre is always a big hit, the kids love going into the crannog and visiting the workshop areas. My eldest surprised me with his knowledge of crannogs, telling his friends a lot about what was spoken about inside the crannog. I wasn't sure he was really listening, but that proves me wrong!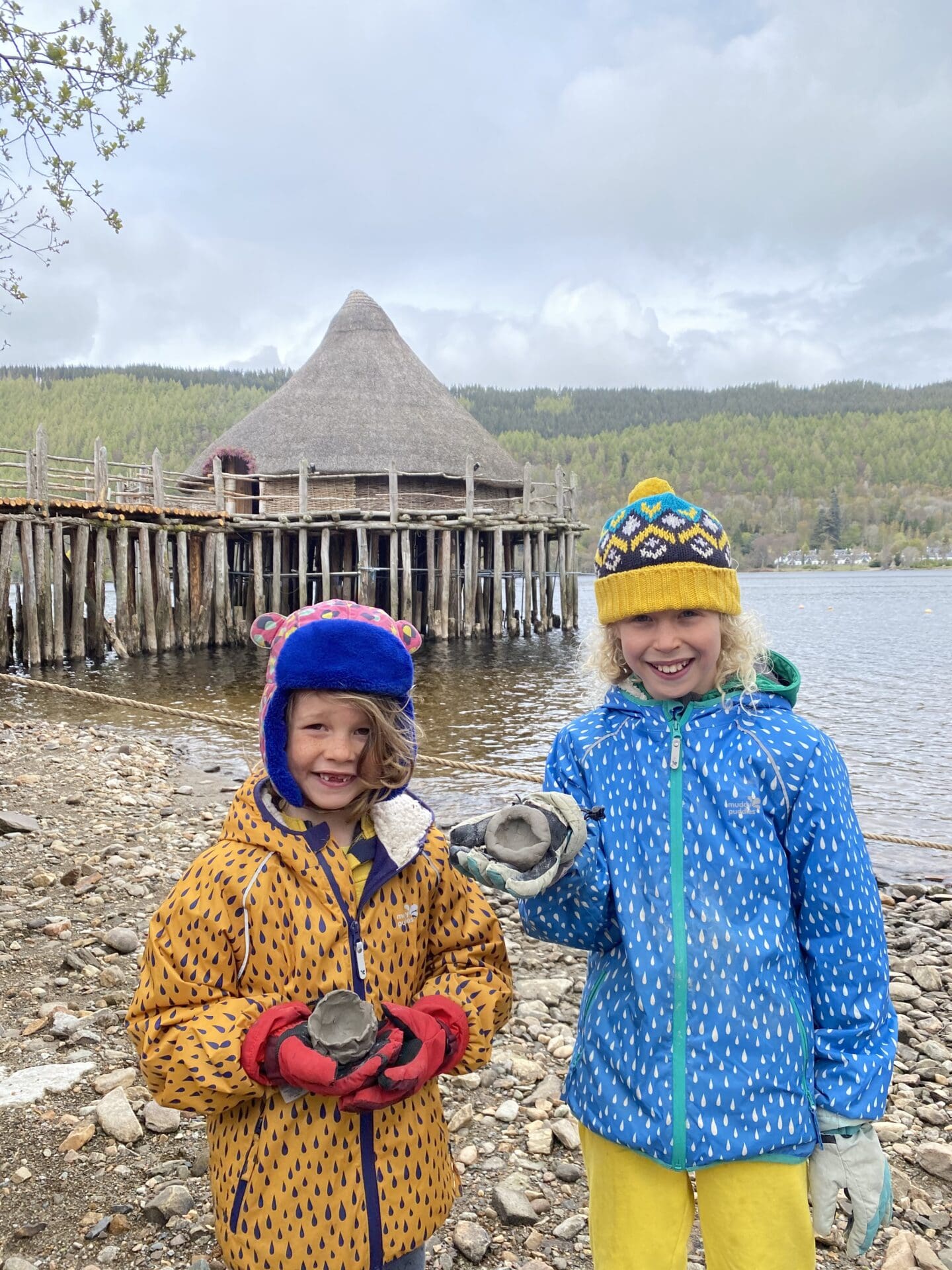 We've also visited Stirling Castle, which seemed a bit different without all the interactive features and actors. However we did learn some new things via a few of the QR codes that we could get working.
At the end of the month we headed to Scone Palace. Although the tour inside was probably a little bit long for them, they did learn some interesting facts. They were particularly interested in walking along the same floor as the kings of Scotland and seeing the replica Stone of Destiny.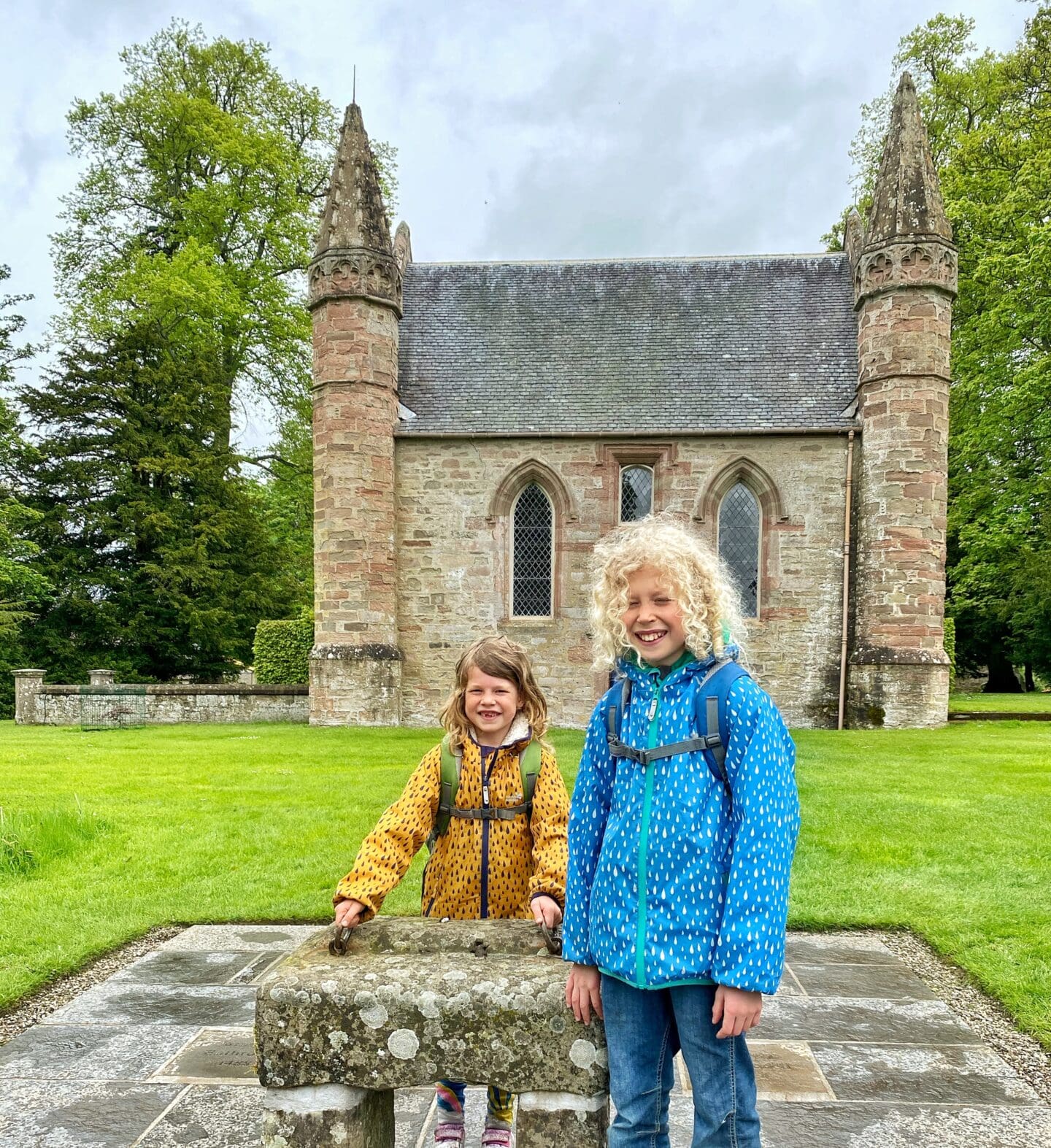 Jupiter Artland is definitely more about art than history. However, there is one installation that relates to a Nazi bomber plane that crashed in the Pentland Hills during fog. It's an interesting story and the kids were intrigued to find out more seeing the plane on the wall and a rubber bomb.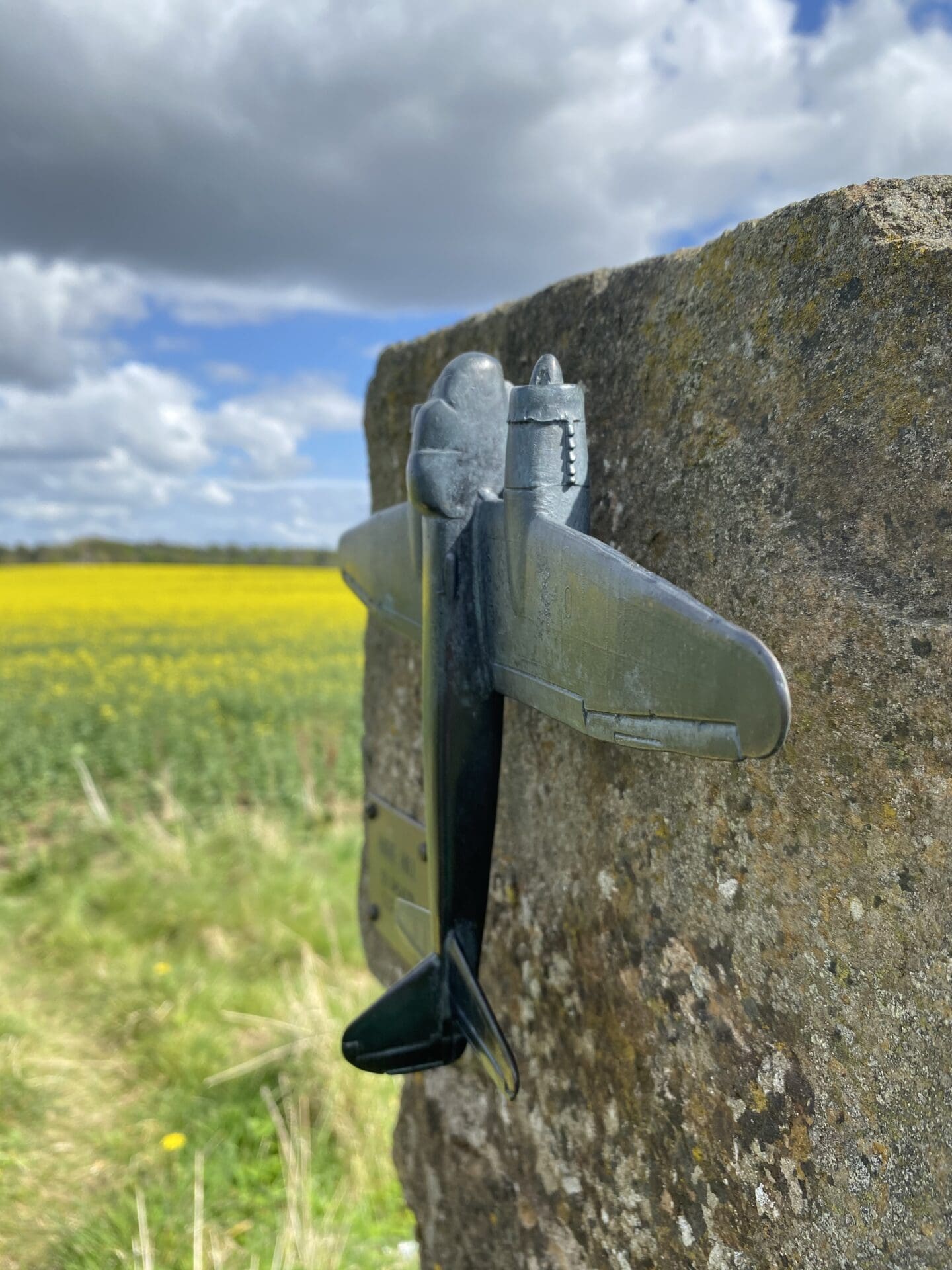 I'm not quite sure where to fit this, but as we were voting in Scotland this month the kids came with me to the polling station. There were two votes, both the constituency and regional votes. So I took the time to explain why we had to vote and how to vote, along with why I was voting for the people I did. Out of all that their favourite bit was buying a cake to celebrate voting!!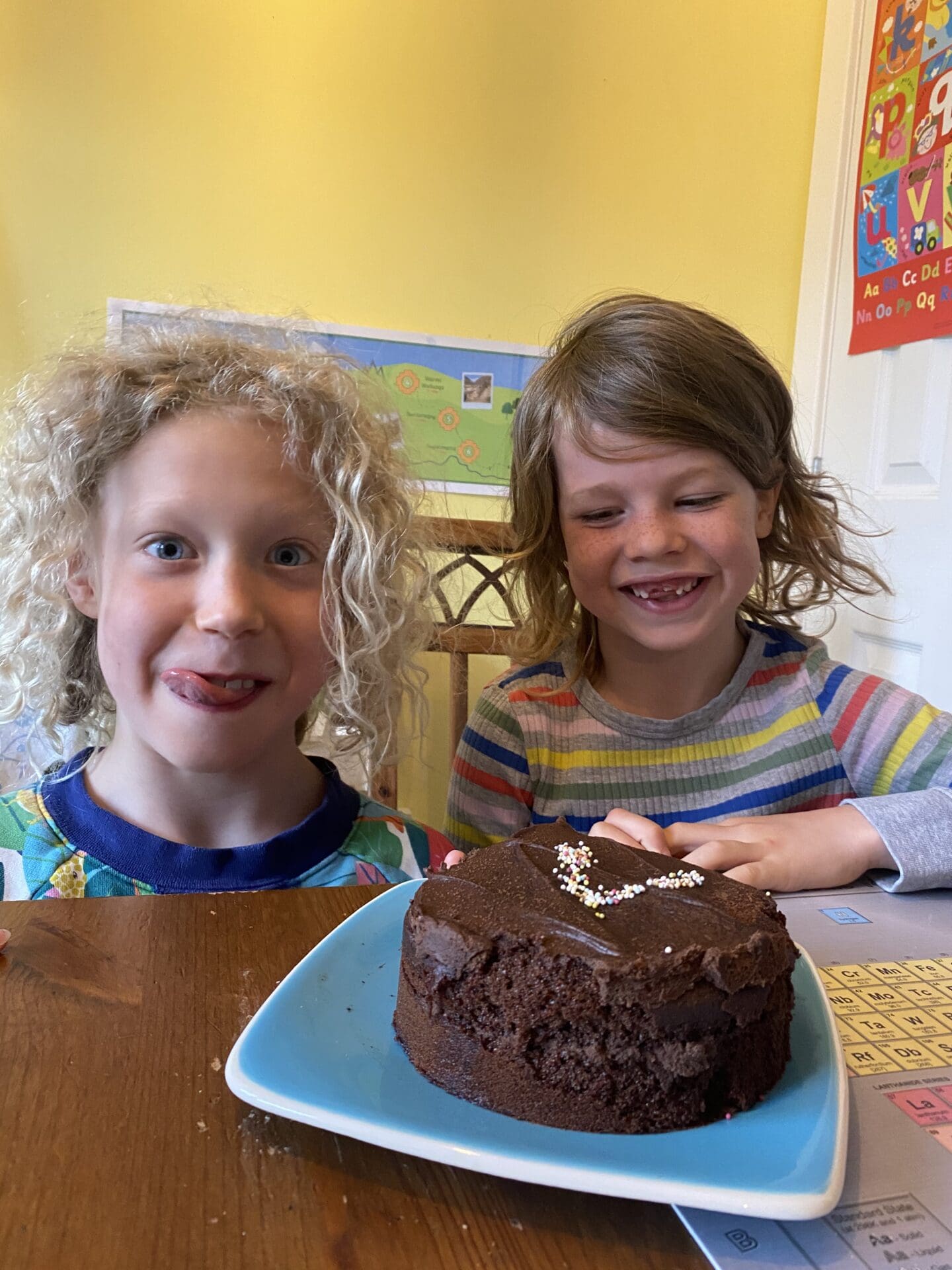 As mentioned in the science section we learnt about the Concorde at the National Museum of Flight. There is a lot of history at the museum about other planes, including military planes too. My eldest is quite interested in WW2 so he was rather interested in this section of the museum. We've also begun watching a series on BBC iPlayer about the Blitz (aimed at adults), which I wasn't sure they would like, but they do!
We've also been listening to the History Storytime podcast, which has focussed mostly on Vikings. Reading stone age and Neanderthal books from the library and going to their home ed history group.
History group is an informal group of home educated children, who run about playing and then suddenly decide they're ready to give presentations! If they want to present something they can, but they don't have to. Surprisingly my quieter elder child seems to be happiest at chatting about whatever he's learnt recently. Neither of mine prepare anything, although some of the other kids bring a notebook.
English Learning
The eldest spends a fair amount of time reading books or magazines around the house. Or even just reading all the signs and text on buildings when we're out. It's good to see that he's practicing his skill and getting a lot quicker at it too.
Reading extends to games too, Horrible History the board game is great for reading as you need to ask your opponent history questions from the books.
The youngest is also attempting to sound out words on occasion. I think he knows more than he lets on! They both also have been attempting short pieces of writing too.
Maths – Home Education Scotland
Maths has mostly consisted of reading the Life of Fred books. The eldest especially seems to like the random storyline, although we do skip mentions about God as we're not religious! But they are definitely picking up some of the maths techniques whilst reading the books. We don't do all the questions at the end as it's often chosen as a bedtime book, but this doesn't seem to matter too much.
Geography
The eldest loves to use google maps to explore the world. We also have plenty of maps and a globe for them to use. The youngest knows where most of the bigger countries are, along with some more obscure countries he's learnt through listening to National Anthems on his interactive globe!
Sometimes we have challenges whilst sitting at the kitchen table to find countries on the big magnetic wall map. I'm surprised at just how quick they are at this!
Unstructured Play – Home Education Scotland
The children spend a lot of their lives taking part in unstructured play. Basically play that is in no way directed by adults. They've been playing outdoors with friends for long periods of time. But now that the guidance allows people indoors they've also had their friends inside to play too. This is great for the youngest as he loves having his best friend over for imaginative play games.
The children have also had a lot of fun with the forest group we started back up. The kids generally run off to play together out of sight of the adults for quite a while. Coming back for food and water breaks!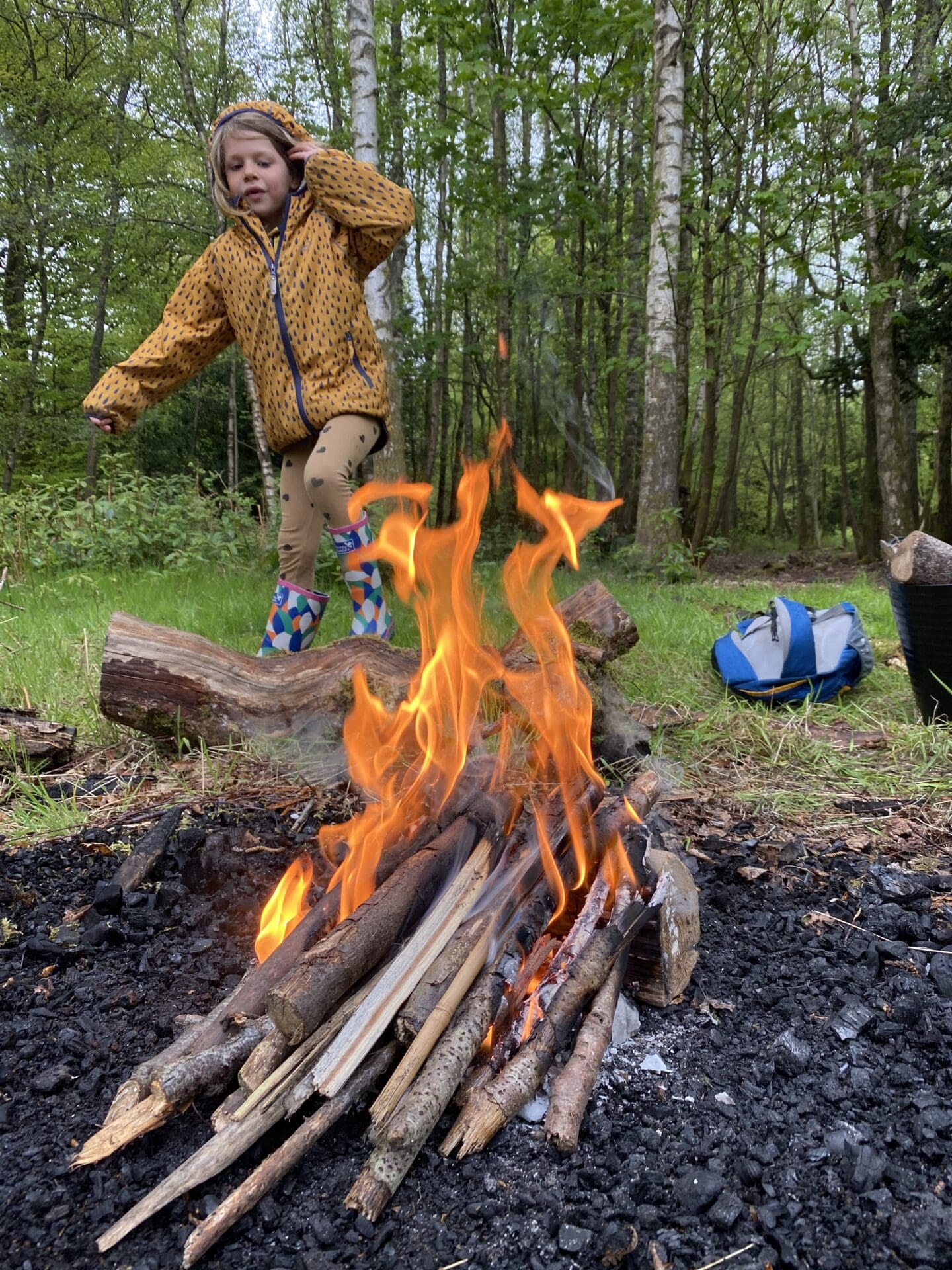 The boys do also play together sometimes. Favourite games include chasing (and often rugby tackling!) each other, playing with Lego and small play items indoors. It's lovely when they do actually play nicely, makes up for all the arguing!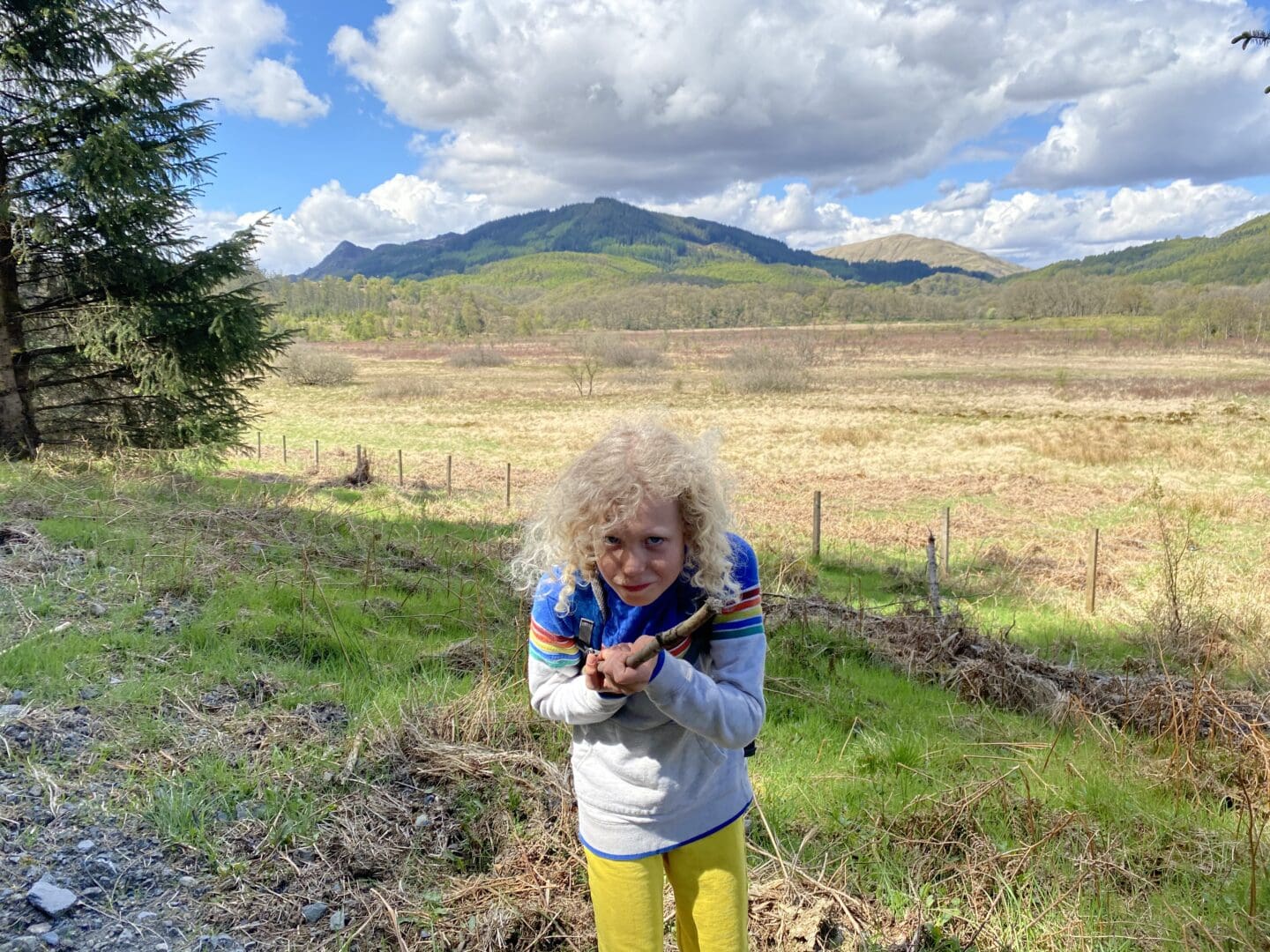 Exercise
As the kids groups and clubs have all started back we have had a lot less time for walks. Although we have still managed a few walks through the month. My parents visited for a week in May and we went for a walk up Kirkton Glen again.
Unfortunately the weather wasn't so great and we got blown around a lot at the top! The kids managed it though and were happy at the end!
A better day weather-wise was when we visited Loch Tay and the Crannog Centre. We also walked up to the view point above the loch. It was definitely worth the steep walk up!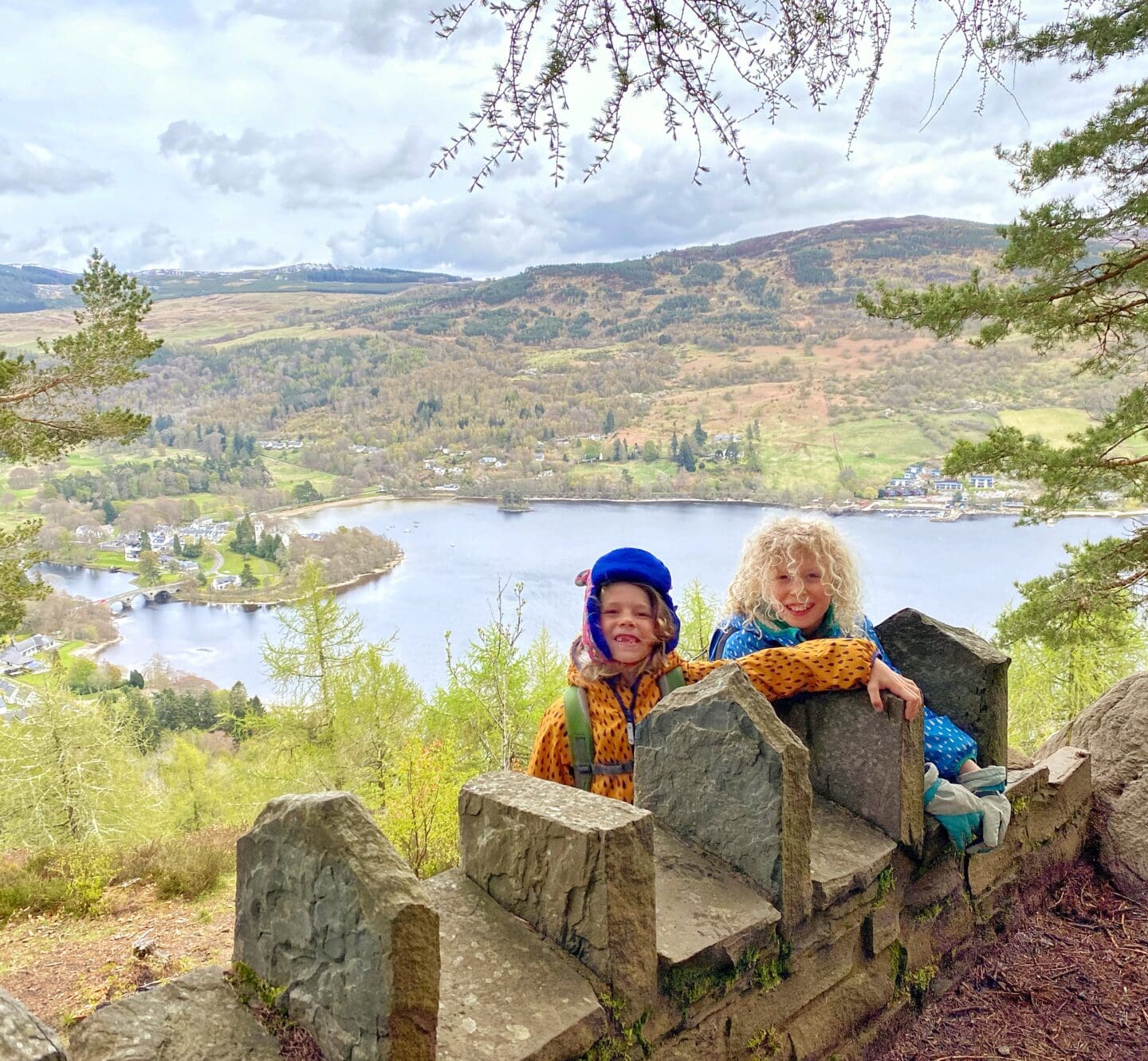 Another good walk is a loop we've walked several times near Callander. The main reason for this walk is to se grandpa's dam, which he began building years ago. We always repair it on our visits and now grandpa could come back to check on his dam!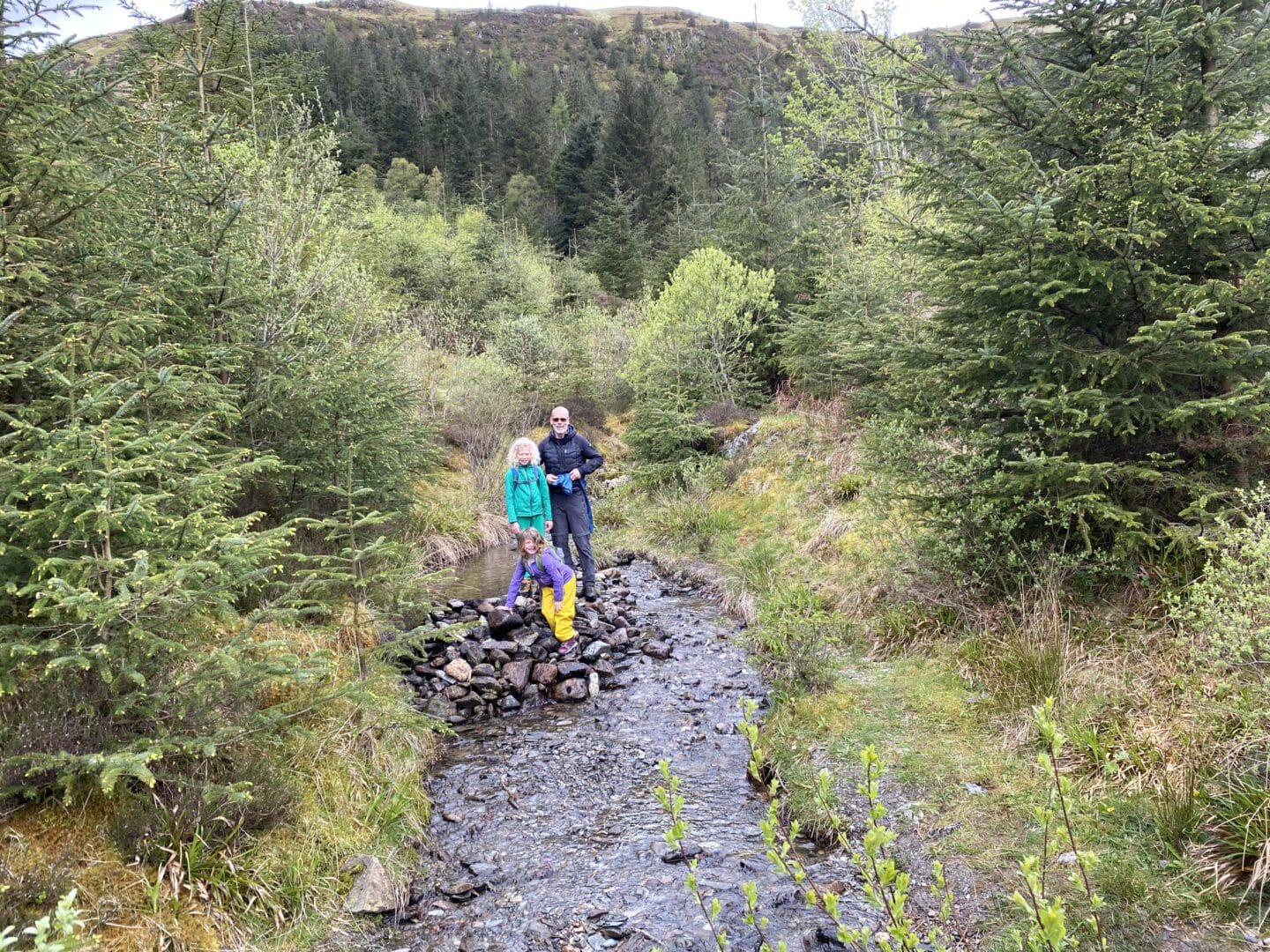 The children also take several classes including gymnastics, dodgeball and dancing that are great for exercise. I'm particularly impressed at the youngest's arm strength from gymnastics. He's also finally managed to conquer his fear of putting his head under the water in swimming lessons. So he can now swim much better and even put his head under to pick up diving sticks!
Music and Art
Both children have enjoyed using their notebooks to draw different pictures. Some are featuring places we've been and others are just random pictures of whatever they felt like drawing.
Littlest loves to sing and dance, so he spends a lot of time making up his own dances to songs. Most often Descendants songs at the moment! He also had great fun making a unicorn dreamcatcher for above his bed. A project we've been meaning to complete for ages!
As mentioned previously we also visited Jupiter Artland (twice!) in May. The kids love exploring the exhibits and it's such a great place to let the have freedom but also discuss what can be construed as art.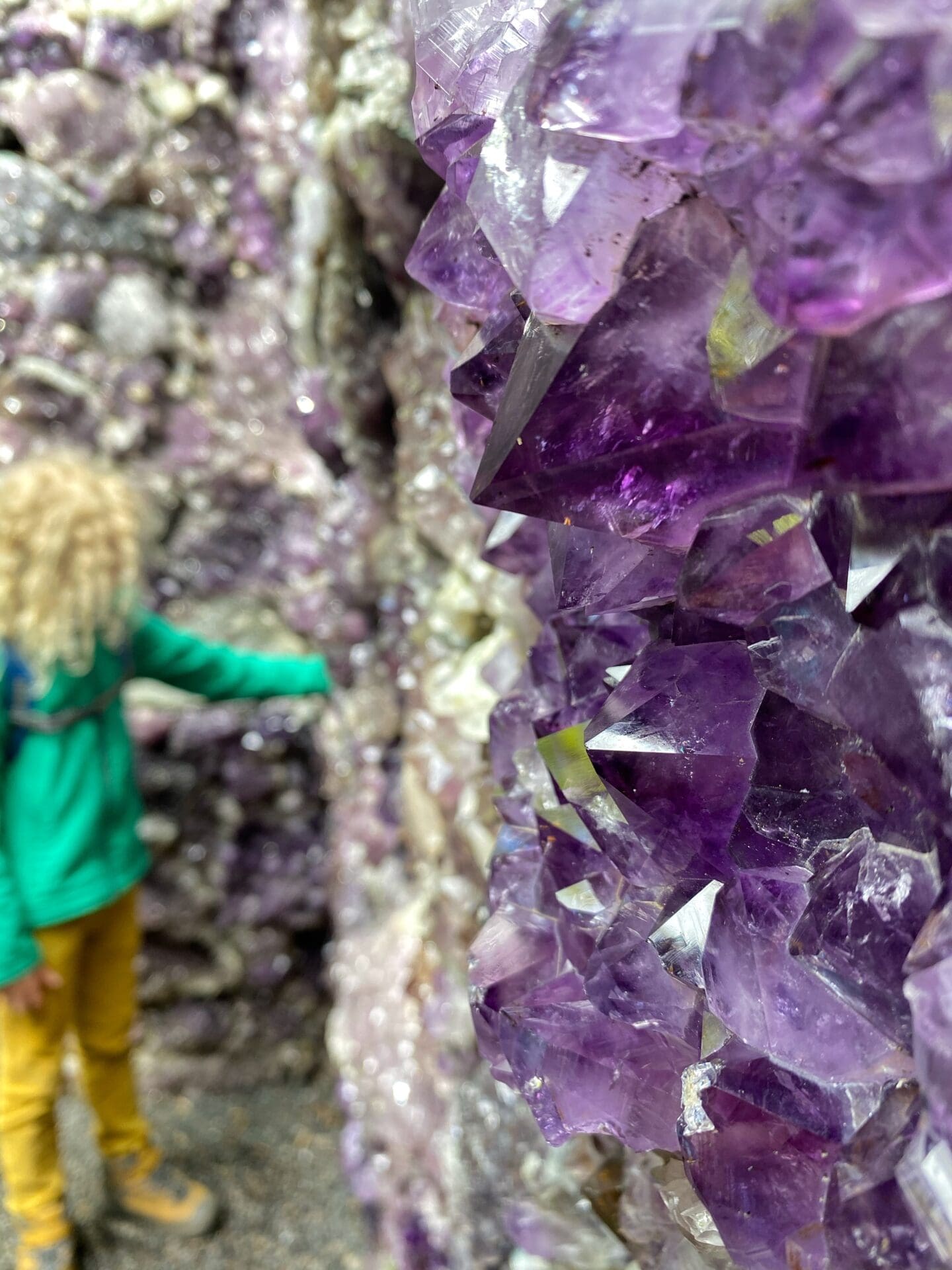 Some parts are clearly great sculpturally and others may make you think, 'but how is that art?!' Favourites are definitely the amethyst cave and the Life Mounds. We also had to buy some amethysts to take home with us!
In the last lockdown the kids had fun creating green men clay faces on the trees in our local woods. Surprisingly, 4 months on and they are still there attached to the trees. So we decided to take some more clay and make new faces to join them on their trees!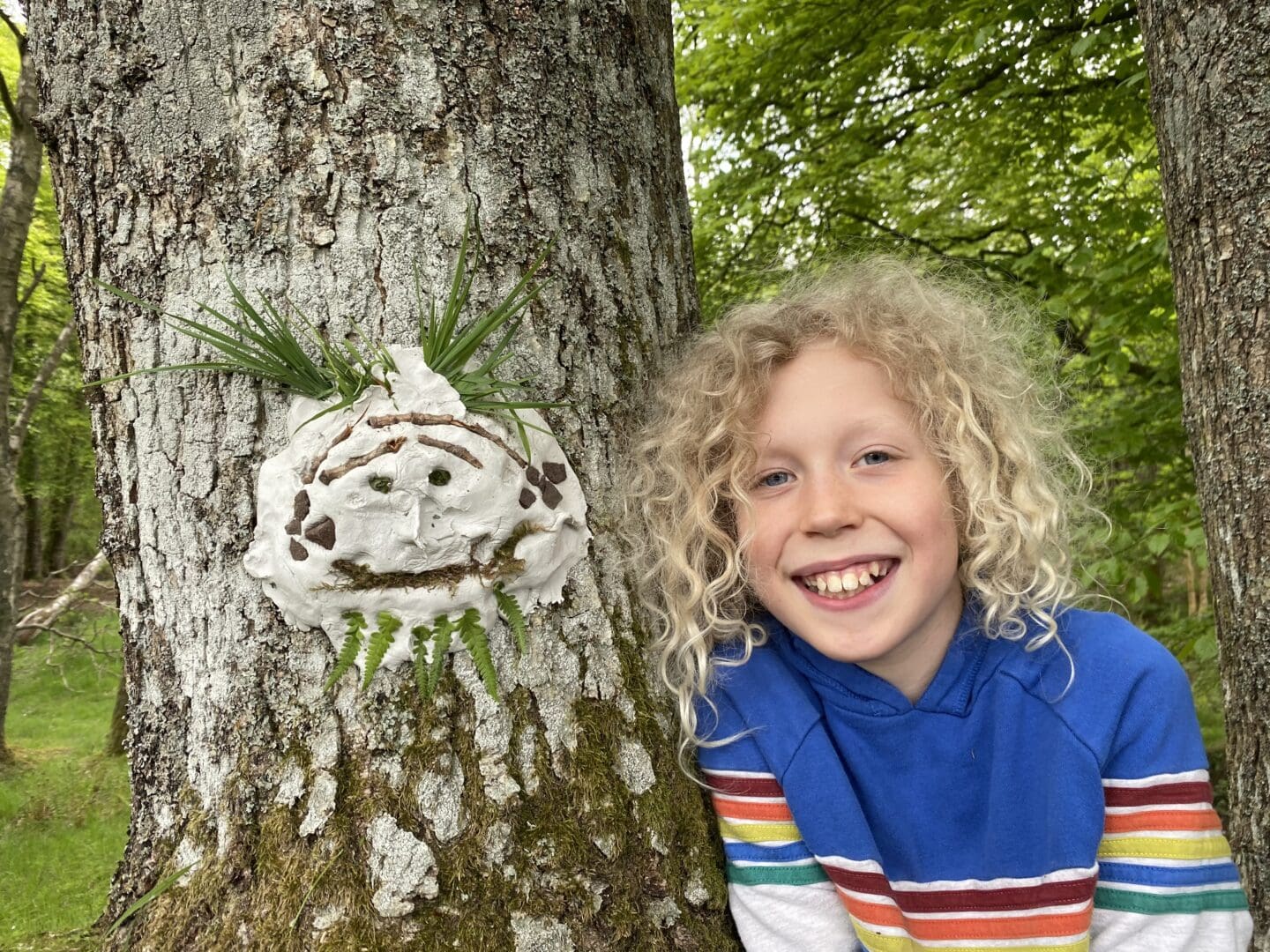 Clubs and Groups
Most of our week is now a bit of a routine. The kids groups and clubs are back on, so we have a lot of different places to be throughout the week!
We re-started our forest group, which has been brilliant. There are lots of new faces as well as the old ones and it's fabulous to see the kids racing around together with whatever games they invent. It's so nice to see kids being kids again!
Our home ed history group has been going well too. Most weeks the kids decide to give presentations on history topics, but not always! They do always run around playing games though, it's great to see their communication and support for each other.
The eldest also goes to Cubs and dodgeball after-school groups with other local children. The littlest likes to do a lot more and has Beavers, drama, dodgeball, gymnastics and dance classes! They also both have 1-2-1 swimming lessons, which are going great. I think the eldest will stop these at the end of next month as he's fine at swimming and is not interested in being competitive. My main reason for getting him into lessons is water safety, we're often in and around the water. The youngest is definitely improving, but still nowhere near ready to jump into deeper water and keep afloat!
It's great that the kids now have lots more clubs and classes to attend. However I'm missing my spontaneity during lockdown, where we could decide what to do and be away the whole day walking somewhere! So I'm keeping two days free each week to either meet up with friends or to just enjoy however we wish.
Read More Home Education Posts Here!
Pin Home Education Diaries May 2021