This month the children have been travelling around a LOT! We made the most of schools being back and visiting various places around Scotland. The children also learnt a few lessons in resilience and problem solving. Mainly due to issues with travelling! I think it's important to learn not to panic and work out what options are available for an alternative next step. Learning is everywhere!
In our case our ferry home was cancelled from Mull and no others were available due to lack of space. Fortunately we found that there was a non-bookable ferry across to the mainland that we could drive up and cross over on.
Second lesson in resilience was when the accommodation we were meant to stay in with my parents was cancelled due to their spring drying up. Fortunately after a little time of searching for alternatives we had another property booked to arrive at that day. So yes, something unexpected to learn, but important life lessons.
Science
At the very beginning of the month littlest fell off a tree swing hitting the back of his head on a tree stump. He cut his head open and we had to head to Minor Injuries to get it glued. this might not seem like a typical science lesson, but it is learning! He learnt what nurses do at the hospital and he found out how they help wounds heal. So, I still count this as science!
Geology
We also visited Tongue in the North of Scotland for a long weekend. Whilst there we headed to the Balnakeil craft village and were surprised to find this great hallway of geological information in one part of the village. It was very informative and the exhibits of rocks are all allowed to be touched – great for kids! We had a great time examining the different rocks and the kids watched a little of a documentary about geology.
We were on another trip at the end of the month near Lochaline. Here there is a lot of information about the geology of the area as it's volcanic. There were two giant volcanoes on Mull and at Ardnamurchan, with lava flows in the area we were staying. It was interesting to see the beautiful volcanic basalt and all the different dyke formations in the countryside.
Interestingly we also drove through the volcanic crater of the ancient volcano that once stood on Ardnamurchan. It was interesting to be able to see the rim of the volcano around us.
This included the dyke that's called the Wishing Stone near Drimnin. It's a volcanic dyke with a hole in the middle, apparently if you can climb through the hole 3 times without using your hands and holding water in your mouth then you are granted 3 wishes! Both I and the littlest managed this, although it's still to be seen if the wishes come true!
Lego Building
Our eldest turned 10 this month and of course his only request was Lego for his birthday (and a Lego cake!). He spent a few hours on his birthday building up the sets he was given. It really doesn't take him long now! Fortunately it took him a little longer to build the technic set he received later in the month!
Science Kits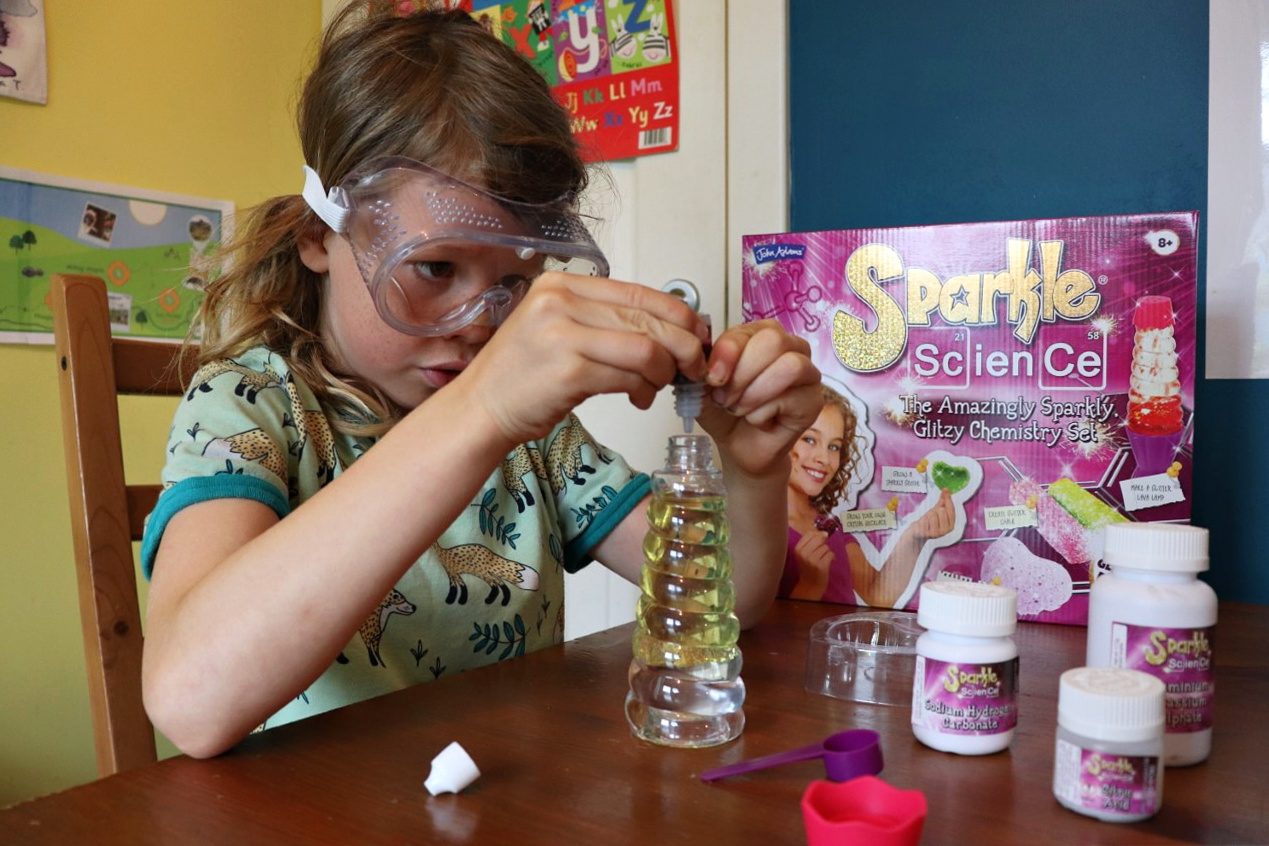 Both children were also sent some science items to review for rainy day activities. The 7 year old has the sparkly kit, which he was delighted with. He loved mixing the chemicals to make a lava lamp and other items.
My 10 year old enjoyed the science is magic kit. Some of the things are more science than magic and others more magic. But it was interesting to see different tricks explained in scientific terms.
Mushrooms
This month has been good for mushrooms. The kids have spotted quite a few, although we don't know the names of them all. We always make sure not to touch the mushrooms, just in case!
Of course there has also been the discussions and endless 'looking thing's up' to find out more information on topics that I have limited knowledge. Plus the listening to science podcasts Tumble and Wow in the World.
History
We started off the month with a visit to Stirling Castle. We've been many times before, but it's always an interesting visit and we learn something new every time! It was a beautiful day and the kids were excited as their granny could come along too! I'm glad the actors are all back, they certainly make it much better.
On the way up to Tongue we stopped off at the Highland Museum of Rural Life. It's a free musuem with donations welcome. There are a variety of houses from different stages of history, including croft houses and more recent 1900's buildings.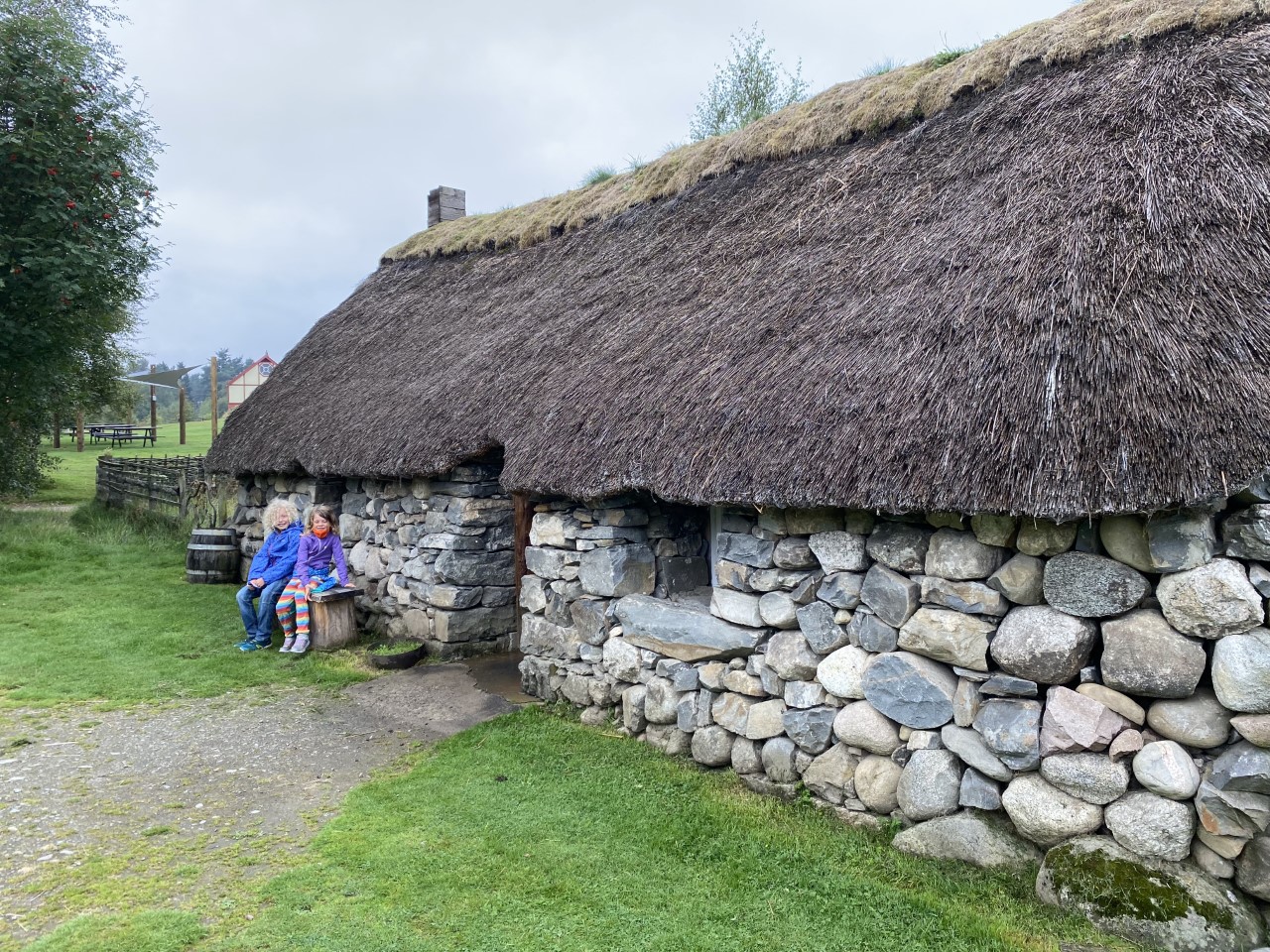 We also visited a few ruins of castles, including Castle Varrich at Tongue. Which we visited on an extremely wet Saturday morning! At least the kids were warm in their waterproofs!
Later on the same day we visited the shipwreck at Talmine beach. Which turns out not to be a shipwreck at all, but instead a boat that was needing repair left here to rot. It was still good to look up a picture of what it had originally looked like before being dumped here!
The geology mentioned in the section above for science also fits in with history and what Mull and the West coast looked like millions of years ago. It was particularly interesting to see the volcanic crater and Ardnamurchan and look at the different rock types in the area.
Clearance Villages
We visited two townships in the Lochaline area. The first was Aonadh Mor township, a short walk up a path from the road. This walk had a great sound bite built into a bench overlooking the township. One of the last residents of the township wrote down her account of leaving and this is spoken by someone else onto the recording. It certainly made the history of the township come alive.
The second township we visited was Auliston, with over 30 houses. Many well preserved with curved walls and the full height of walls being visible (the walls were low with taller thatched roofs). There were no interpretation boards, but it was interesting to see this little community perched on the hillside. It must have been a good community to be part of and it's a wonder how they coped when sent to big cities. Suddenly requiring them to have skills to earn money rather than surviving off the land as they previously had. Plus the simple change in atmosphere from fresh air and healthy locally caught food to a polluted city with nowhere to get fresh air and water. Very sad that landowners chose to move people off the land.
Duart Castle
Duart Castle on Mull is a castle that was renovated in the early 1900's for the family to stay in. Part of the castle is still out of bounds as it's used by the current owners to stay in. The rest of the castle is open for visitors to explore. The rooms include dungeons and scullery, plus bedrooms and a 'garden' room where there are views over the Sound of Mull. The castle was the ancient seat of the Maclean clan, who also seemed to own a lot of other castles in the area!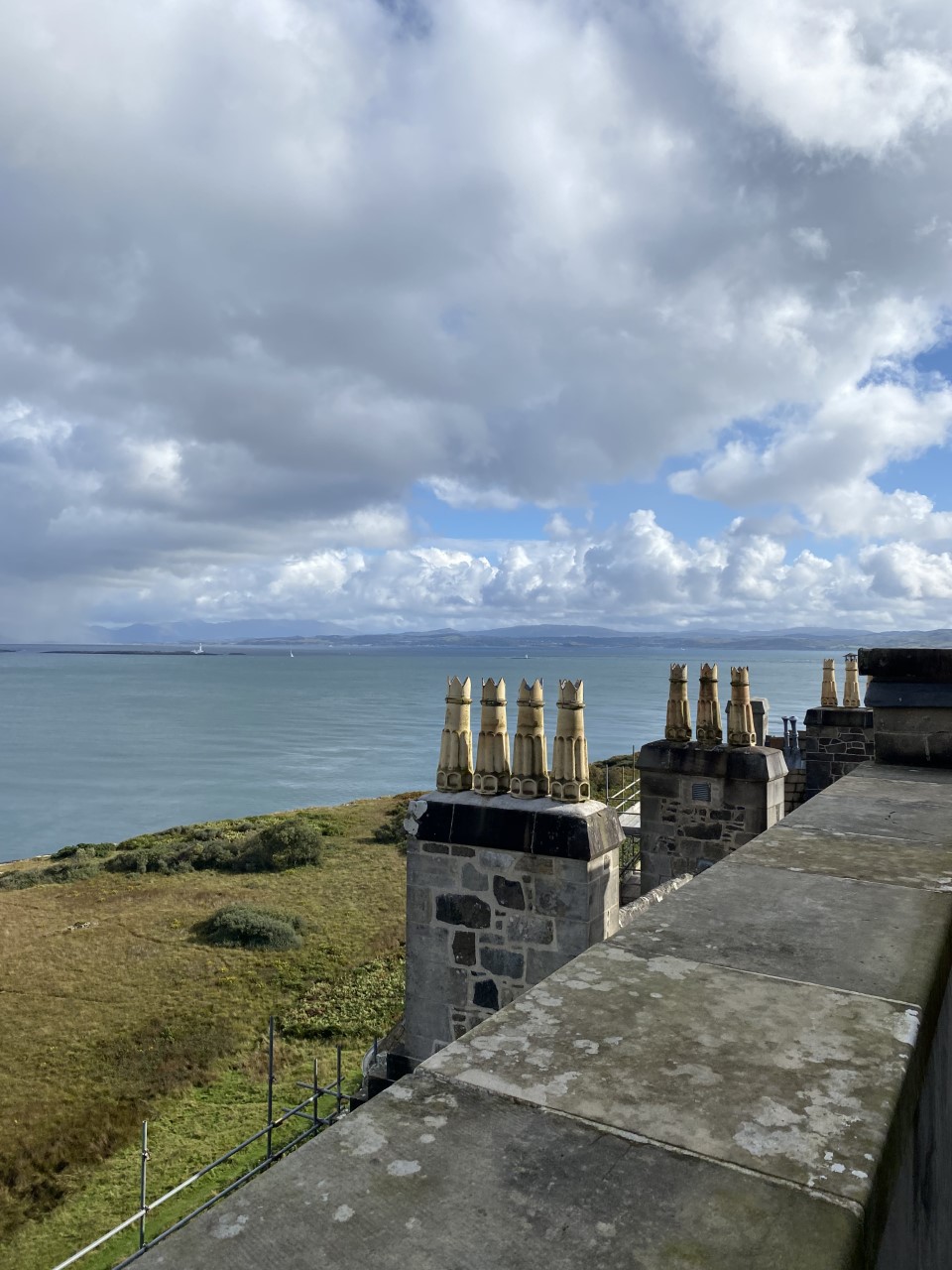 Just West of Duart Castle is Lochbuie, where we went for a walk along the coast. We arrived at this small stone circle, which looks impressive, but a shame there was no interpretation board. The kids had fun playing behind the stones, but it would be interesting to know the reasoning for this location.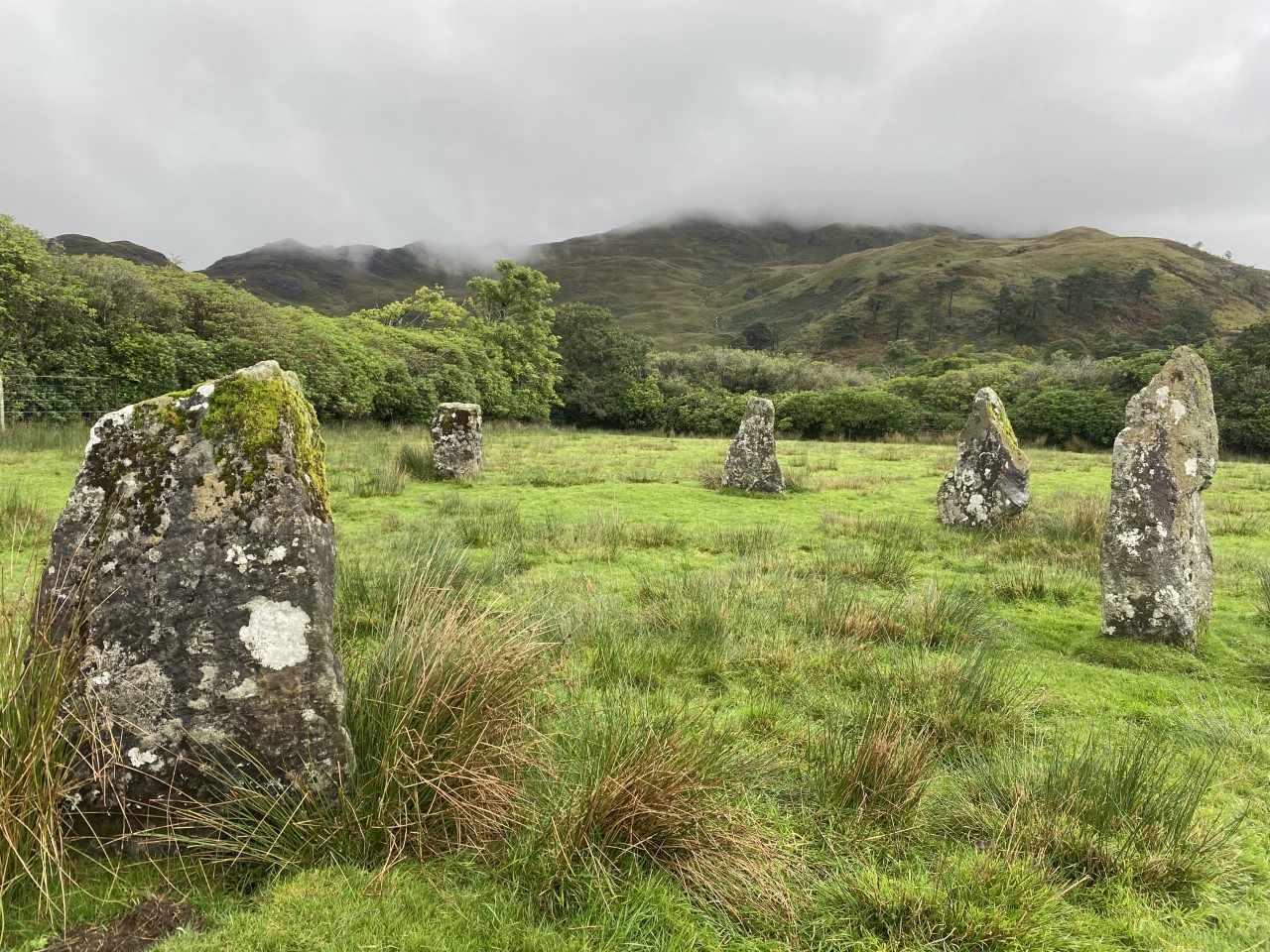 Ardtornish Castle
Ardtornish Castle is another of the Maclean's castles, although it was originally built by the MacDonald's, the Lord of the Isles until the title was taken away after Chief John MacDonald met King Edward of England here to discuss having part of Scotland if King Edward won against King James IV of Scotland! As King Edward was subsequently distracted by the war of the Roses, the MacDonald's plan didn't work and his title and castles were taken away by King James once he had found out about the meeting.
The castle doesn't look like much now, but clearly it was a place of importance back then!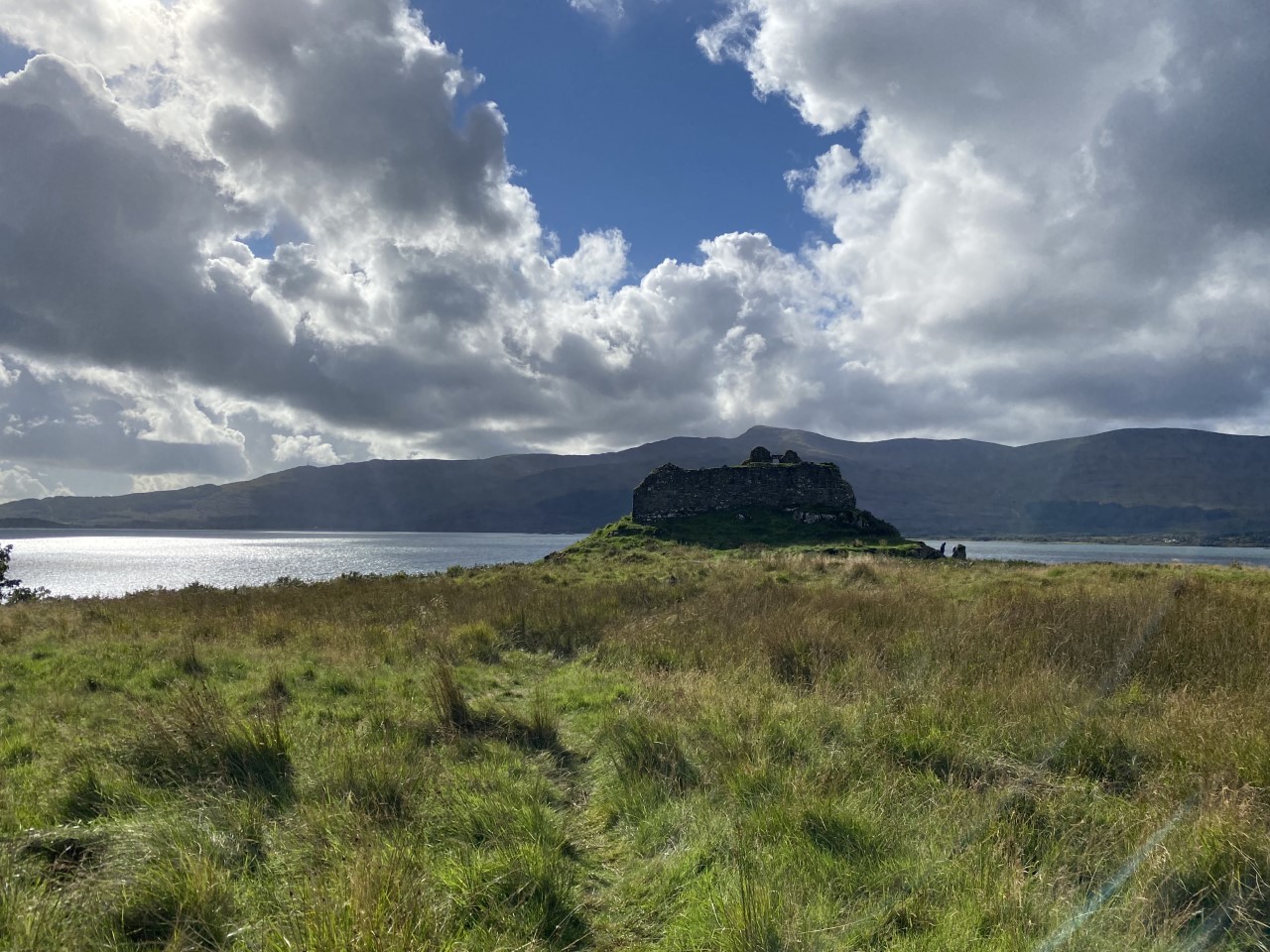 The children have continued to listen to the Greeking Out podcast and History Storytime podcast. Although they are looking forward to new Greeking Out episodes next month!
The eldest also completed a few crafts featuring Greek and Roman culture. Including a Greek urn, roman chariot and Trojan horse. The youngest enjoyed decorating the Greek urn with a feather to represent the story of Icarus.
Geography
We have been travelling around Scotland for years and this is the first time we visited Cowden Gardens. They are Japanese gardens and beautiful on a still day in the sunshine. We had great fun visiting and learning a little about Japan too.
Visiting various places around Scotland means that the kids are getting used to the geography of different parts of the country. They know roughly where they are and are getting better at looking at maps of the area. We had a lot of different ferry journeys this month, so they are old pro's at Scottish island travel now!
The eldest is interested in flags and quite good at identifying different flags now. He is probably more reliable than me at flag ID!
English – Learning is Everywhere
English has included a little practice on Reading Eggs for the 7 year old. The eldest has been reading books himself and also to his little brother, which is nice to see!
Of course I've also been reading stories to both of them. Their favourites change daily, from adventures and travelling to factual books. It's great to see them interested in a wide range of books.
The 10 year old has also begun drawing more comic style pictures and annotating them with words. He said he would like to improve his drawing and writing to make more comic books pictures.
Maths
Maths has been mostly through board games. We have various games that they like to play. But the eldest particularly likes his new games of El Dorado and Life. Most games involve counting and strategy, which is also useful.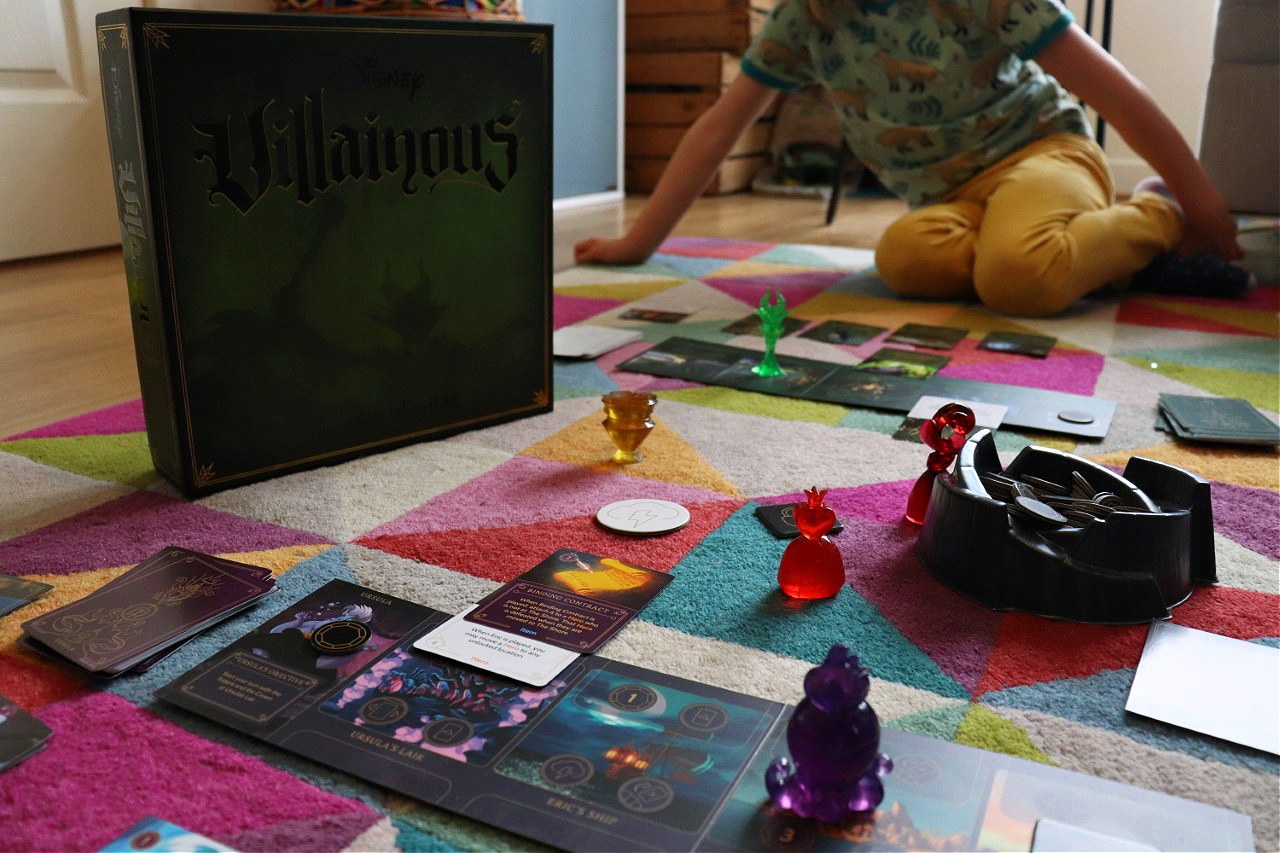 Music and Arts – Home Schooling UK
The 10 year old loves to draw, although the 7 year old prefers things that doesn't require to much effort. He finds drawing and colouring too much effort as it takes too long to finish. It's been great to see the eldest really get into it now he's older and can spend ages crafting and drawing.
The youngest prefers to listen to music and spend time dancing and singing. He is very expressive in his dances. Although he does like to craft things if they are a simple kit.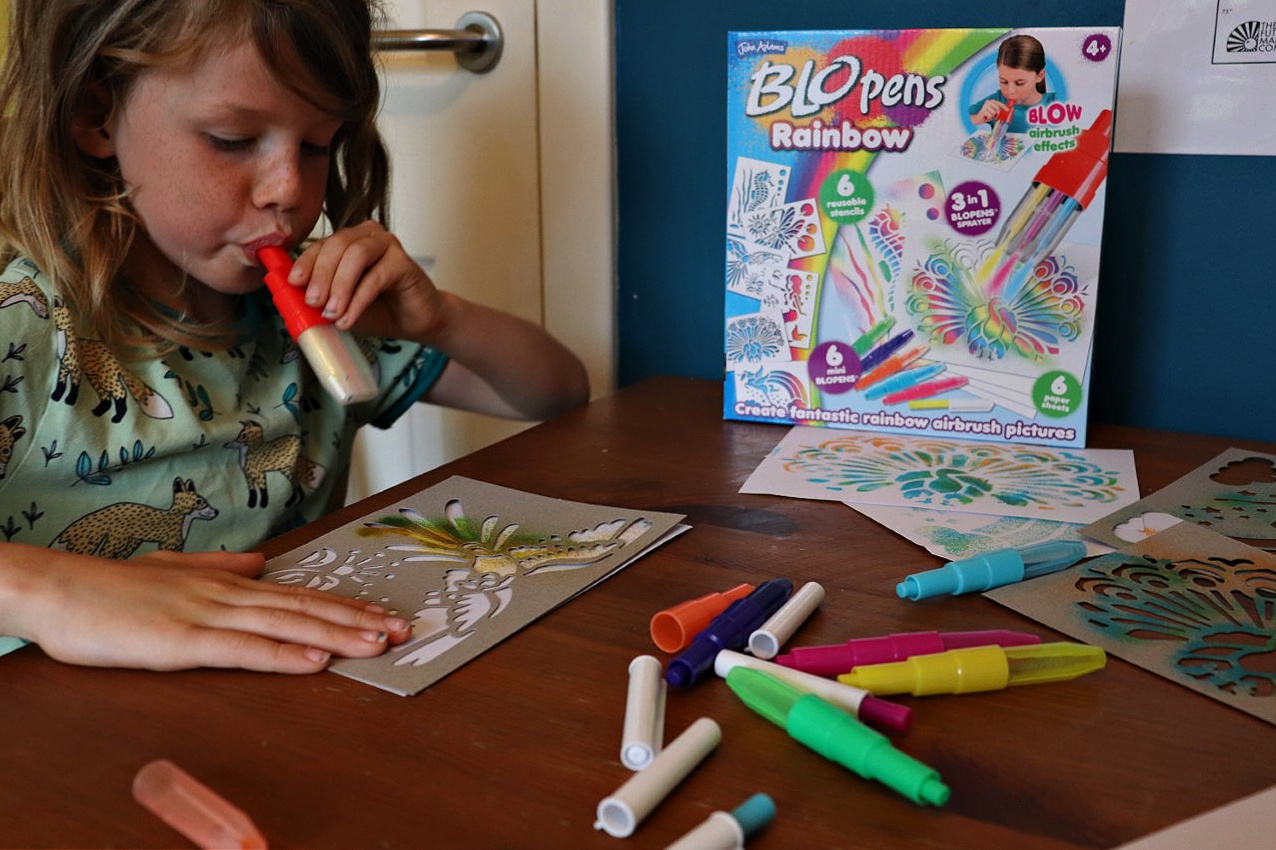 He especially loved making beaded necklaces and blow art with the kits we were sent.
On one of our walks we also walked past some great sculptures. These included items hanging from trees, built from natural materials and recycled items washed up on the beach.
Exercise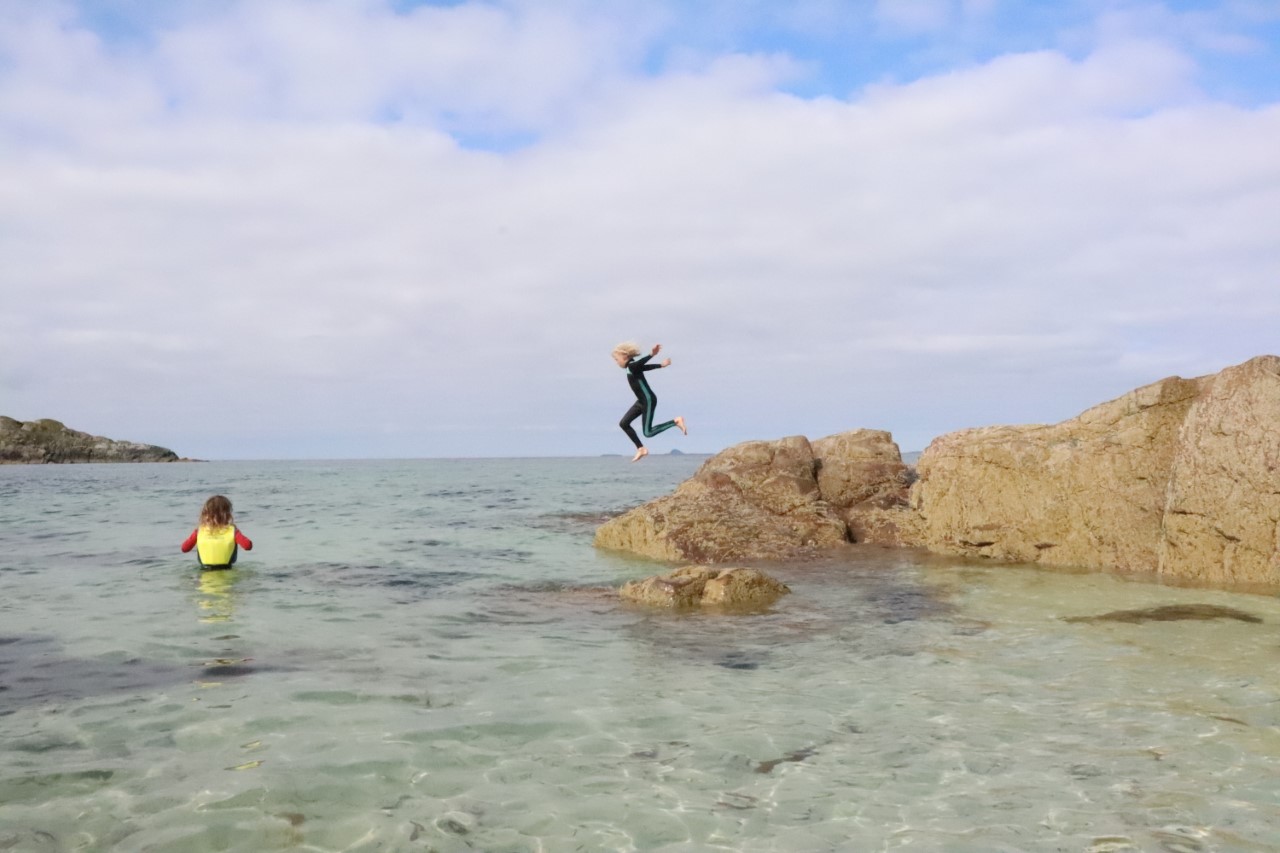 As usual the kids managed to get plenty of exercise, despite some wet weather later in the month. I'm not sure where the 1000 hours comes from, but we certainly seem to have done a lot more than 1000 hours outside each year. The kids lives are very wild compared to children in school, with so much time being in the outdoors.
We've been on so many walks this month. From walking around the Japanese Gardens in the heat to walking around a sunflower maze and losing children hiding behind sunflowers!
On the North Coast of Scotland we spent time playing on beaches and even ziplining over them.
We took the eldest went to a high ropes course with a friend for his birthday. You had to be 10 to climb it and the 400m zipline. He did brilliantly and managed all the parts of course, despite it being difficult in place.
A couple of days camping at Comrie Croft meant a lot of playing on bikes with friends. The kids had great fun riding around the skills park.
Of course we went on many other walks during the month, from 5-10 miles in length. The one above is of the kids playing on the volcanic coast before we walked back from Ardtornish Castle.
Exercise has also included a lot of unstructured play. From playing on the beaches together, to playing whilst camping with friends. Plus lots of playing with friends in the neighbourhood too.
Clubs and Groups
The kids clubs and groups are all back and as long as we're not away they attend them. Littlest is doing gymnastics, Beavers, swimming lesson, dancing (ballet, tap and modern), drama, dodgeball and rehearsing for a local panto. His older brother attends Cubs and dodgeball. Both choose what they do (or don't do!) when it comes to clubs, so this shows that they are both happy with their individual choices. One choosing to do few things and the other everything!
At least our bank balance is thankful they don't both want to do everything!
We've also continued with our home ed forest and history groups. Plus a couple of nights away camping with home ed friends too.
Read More Home Education Posts
Pin Home Schooling Diaries For Later