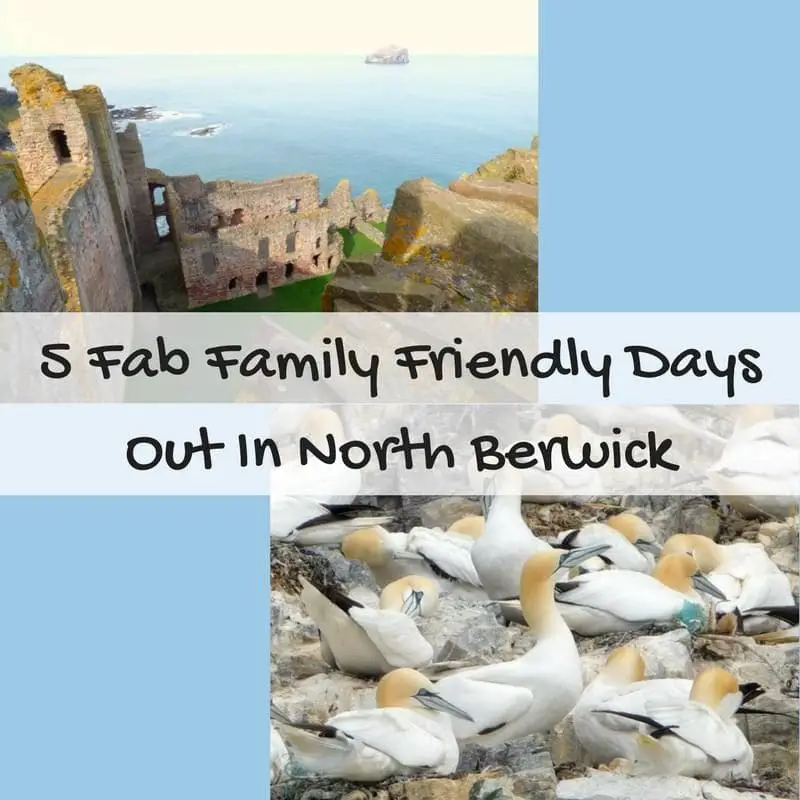 We don't often travel around to North Berwick and the surrounding area unless we are going for a specific reason.  But there are some pretty good reasons to head in that direction and plenty for a great family day out.  Here are 5 fantastic family friendly places to take the kids near North Berwick.
Tantallon Castle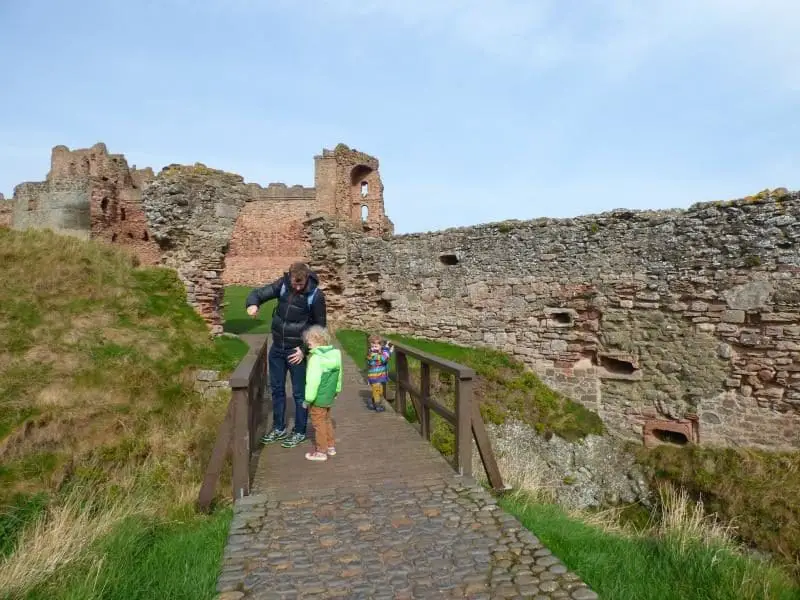 We recently visited Tantallon castle, a Historic Scotland property right on the coast a few miles east of North Berwick.  If you follow me on Instagram then you will have seen a few photos already of the amazing view from the top of towers.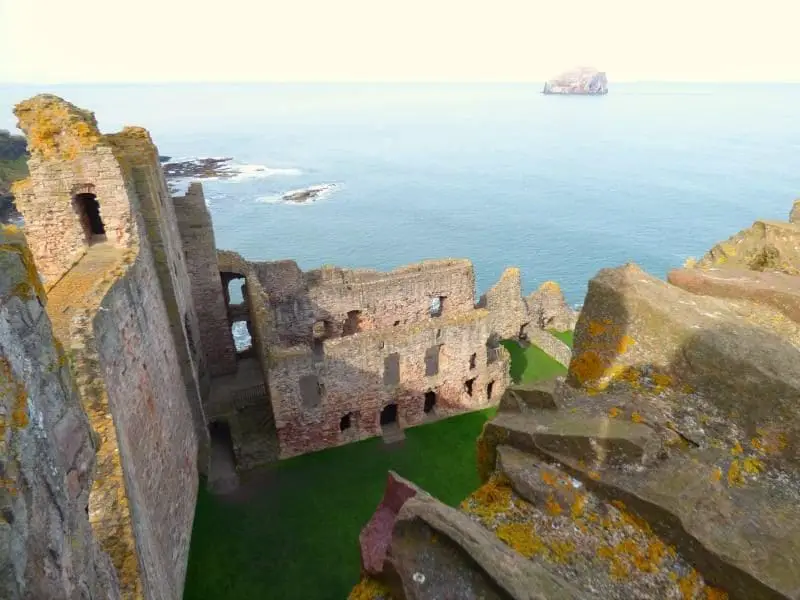 The castle itself is now a ruin, thanks to Oliver Cromwell, but the front of the castle still looks pretty impressive.  You can climb the stairs to the top of the building to get a spectacular view out across the sea to Bass Rock, Isle of May and even across to Fife.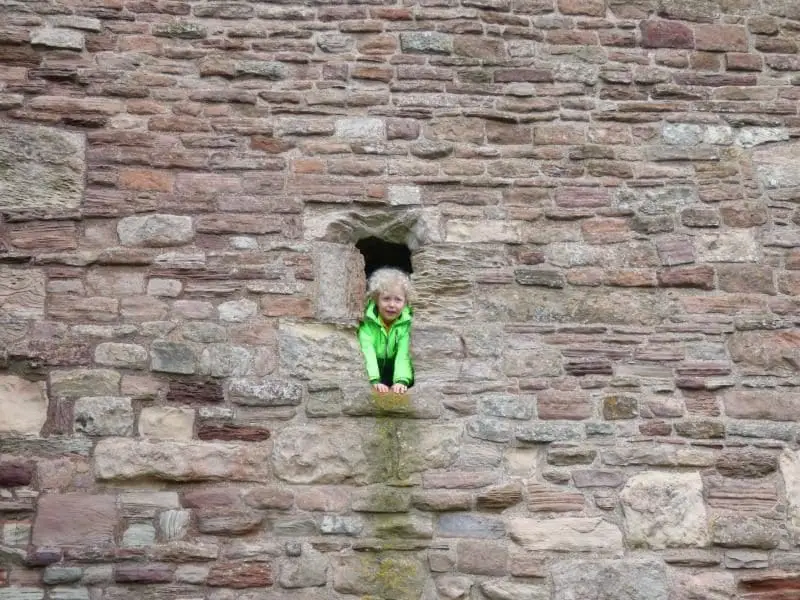 The boys were intrigued about the earth works around the west of castle and the dry moat, it certainly looks like an impressive defence structure.  Inside there are signs giving a little more information on what the different areas were used for.  There is even a little doorway that once opened out onto the cliffs for the cooks to collect eggs and sea birds from the cliffs.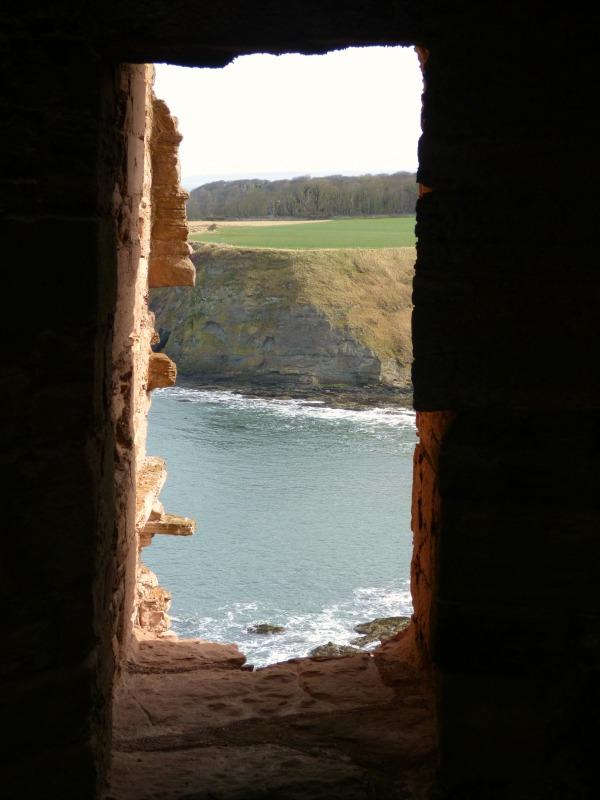 The Scottish Seabird Centre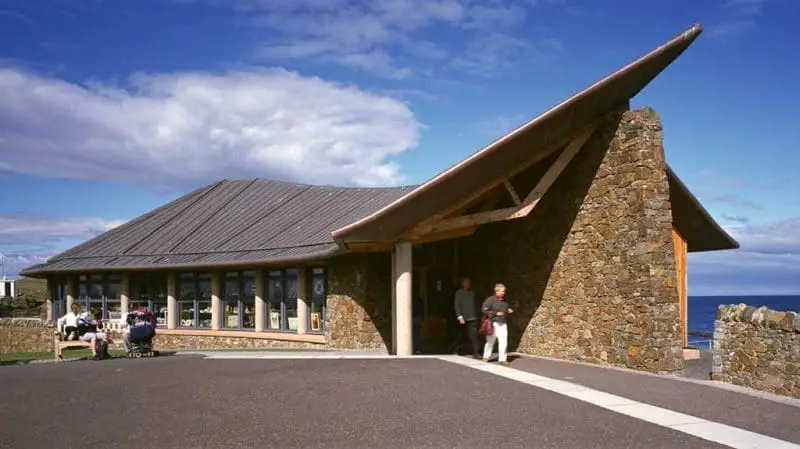 We have visited the Scottish Seabird Centre a couple of times when our eldest was younger.  There are lots of excellent displays of local sea birds.  We loved how interactive everything was and the fact that you can control the cameras on different islands to get a better view of the birds.
Inside the discovery zone there is also a small soft play and a quiet kids area full of marine themed interactive toys, books and puzzles.  There are fish and tidal tanks and even a theatre that shows short films throughout the day.
When you're hungry there is a lovely little cafe in the centre and bring a bucket and spade to play on the beach nearby.   Plenty to keep a family occupied for a day!
The National Museum of Flight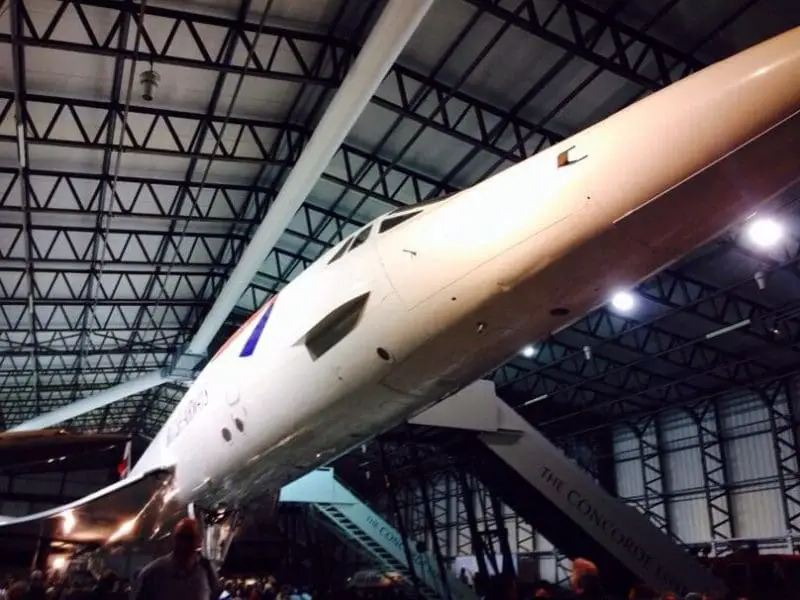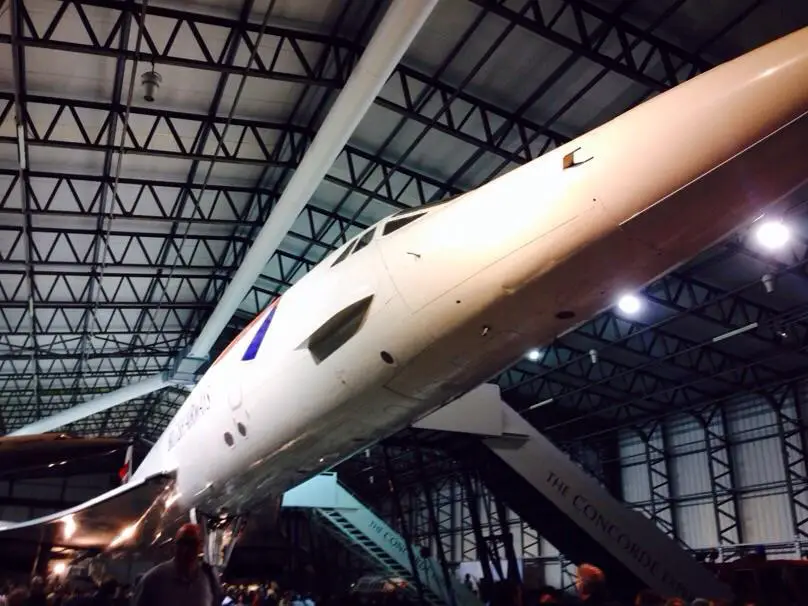 We have only ever visited the National Museum of Flight at East Fortune on special event days.  Such as the annual Wings and Wheels or Scotland's National Airshow.  The events are always amazing with lots of things to see and do.  But we also spend a large amount of our time visiting the museums attractions too.
We are hoping to visit sometime this year on a normal day, when we won't be fighting the crowds.  The boys particularly enjoy the interactive exhibits in the Fantastic Flight! building and climbing aboard the concorde in the Concorde Experience.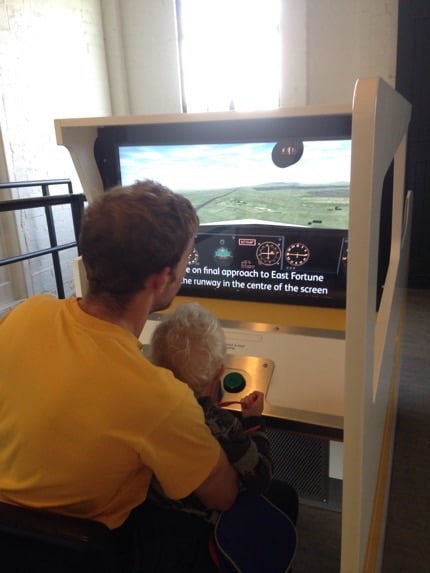 I don't think we even managed to get into the Civil Aviation or Military Hangars, but we will definitely attempt this next time.  Outside on the airfield are several other planes, some which you can climb aboard and other that you can view from the ground.
Most kids would love having a look around and with a little cafe for lunch you can easily spend a day here.
Bass Rock
Way back in 2013 my birthday day out involved a trip out to Bass Rock with my parents and eldest (and only child at the time!).  The first day we attempted it the weather was too windy, but we managed to get out there on a second attempt.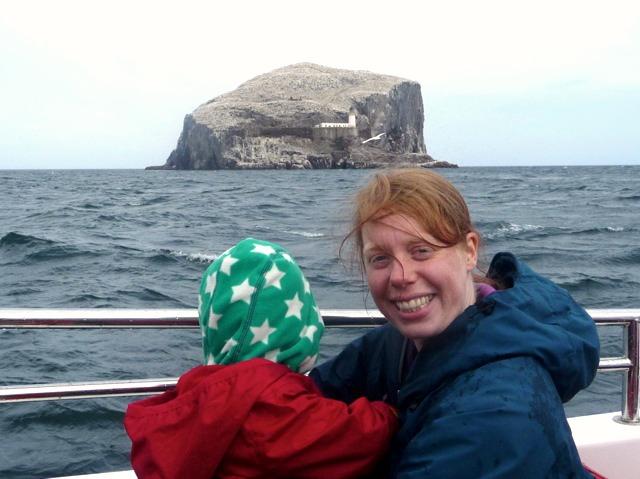 You can book a place on a boat from the Seabird Centre.  There are various different cruises to choose from, including a trip out to Bass Rock, landing on Bass Rock or Isle Of May and visiting 3 islands on a RIB.  Have a look here to check prices and ages of children for the different trips.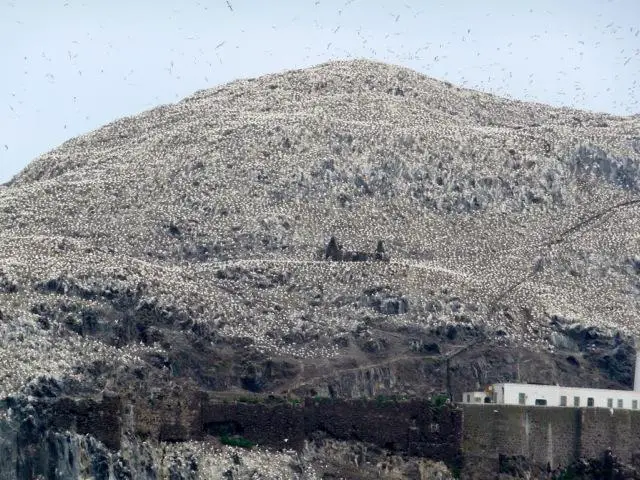 Bass Rock is the world's largest colony of Northern Gannets and it's amazing to watch them soar above you.  Just make sure to wear a jacket with a hood, just in case anything falls on your head….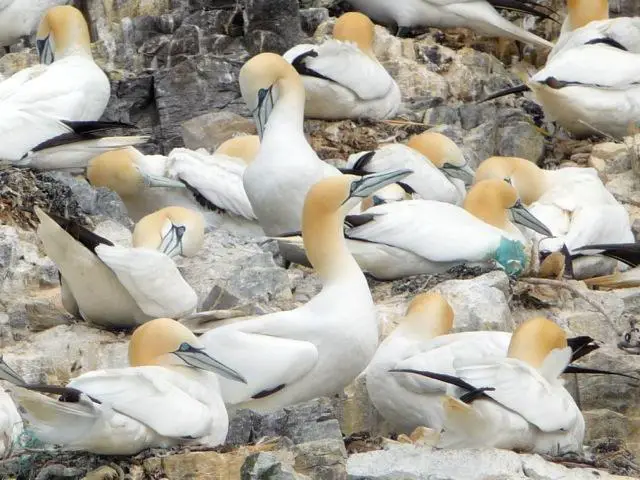 If you're lucky you may even see some seals or dolphins nearby too!
Yellowcraig Beach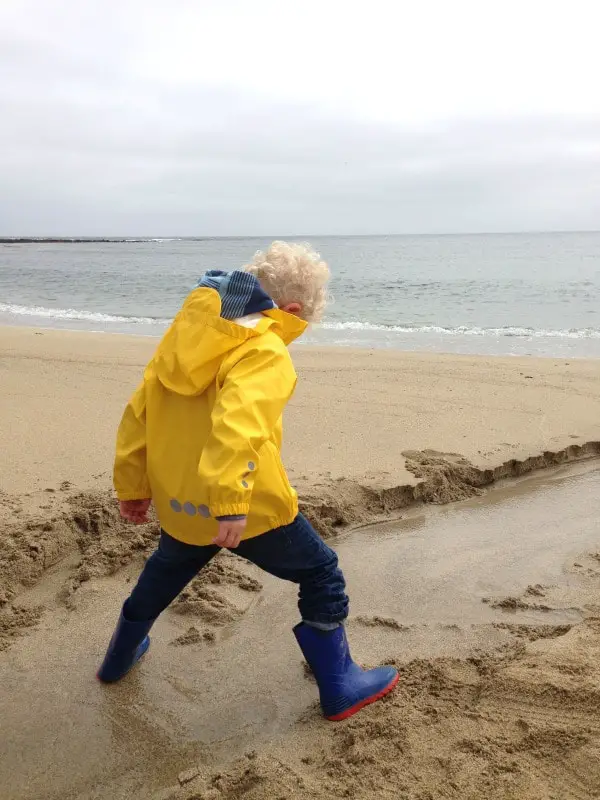 Sometimes the best thing to with the kids on a sunny day is to just head to a lovely stretch of sand with a picnic.  Let the kids run in and out of the sea, explore rock pools and dig in the sand.
There's several beaches around North Berwick and I would definitely recommend visiting one if the weather is looking good.  Even on a cold day beaches can be fun!
Yellowcraig is a few miles west of North Berwick and has a lovely stretch of sand, nature trails and a barbecue area that can be prebooked.  Views from the beach are out to Fidra island which is meant to have inspired Robert Louis Stevenson's book Treasure Island.
Pin For Later