This is a collaborative post
Getting outdoors is great for kids. It helps them connect with nature, get much-needed vitamin D and give them time to play and have fun. A lot of education at home is about letting kids learn at their own pace, in ways that inspire their imaginations and encourages independence. Your home garden can be the perfect space to facilitate this, and there's no better time than summer to get started.   
Here are some of the best ways to make your garden into a fun, educational area for the kids this summer.   
Add Some Fun Exercise Equipment  
Getting plenty of exercise is crucial for growing children. If your garden has the space, you could consider investing in play equipment to encourage them to move and build their fitness levels. A jungle gym can be the perfect things to combine physical education with fun.   
You could build your own with monkey bars, a climbing frame and ropes to swing on, or buy one ready-made. It is vital to know what you want in a jungle gym to ensure that it has everything your kids need to get some exercise. You should also ensure that the materials you use are high quality and sturdy and the structure is well built.   
Build A Birdhouse Together  
Building a birdhouse can be a great project to encourage creativity and learn about the wildlife in your garden. You could get a kit to put together or make your own using materials you have around the house. Then, let the kids decorate it as they like to foster their creativity. You will also need some good quality twine to hang the birdhouse with and birdseed to encourage the local bird population to visit.   
You could also build a butterfly house or a squirrel feeder. These are both excellent ways to educate your kids about the different fauna that they can find in their own backyard.   
Get The Right Storage  
You may need to invest in some storage to fit all of the outdoor play and educational supplies. For example, you could use bench storage that will double as seating or invest in a garden shed. You could make a garden shed into their outdoor classroom, so you can enjoy the garden even if it rains.   
Teach Them To Be Eco-Friendly  
It is essential to educate kids about the best ways to care for our environment. For example, encourage them to keep the garden clean and tidy, and never leave any rubbish or mess.   
You could also consider teaching them about composting. Set aside an area in your garden for a compost heap and teach them about the different things you can recycle this way. You can then use the compost you have made to nourish your educational garden.   
Give Them Independence  
It would help if you gave them time to learn and grow in their own ways. So, while it is important to keep an eye on them, especially for younger kids, you should also give them time to explore their own interests and have fun on their own.   
It may help to invest in blinds for your patio windows so they can enjoy their time outdoors and the feeling of independence that being unobserved can bring. Check out this guide on blinds for patio doors to help you find the right blinds that will give them privacy but also allow you to check up on them easily.   
Make A Scavenger Hunt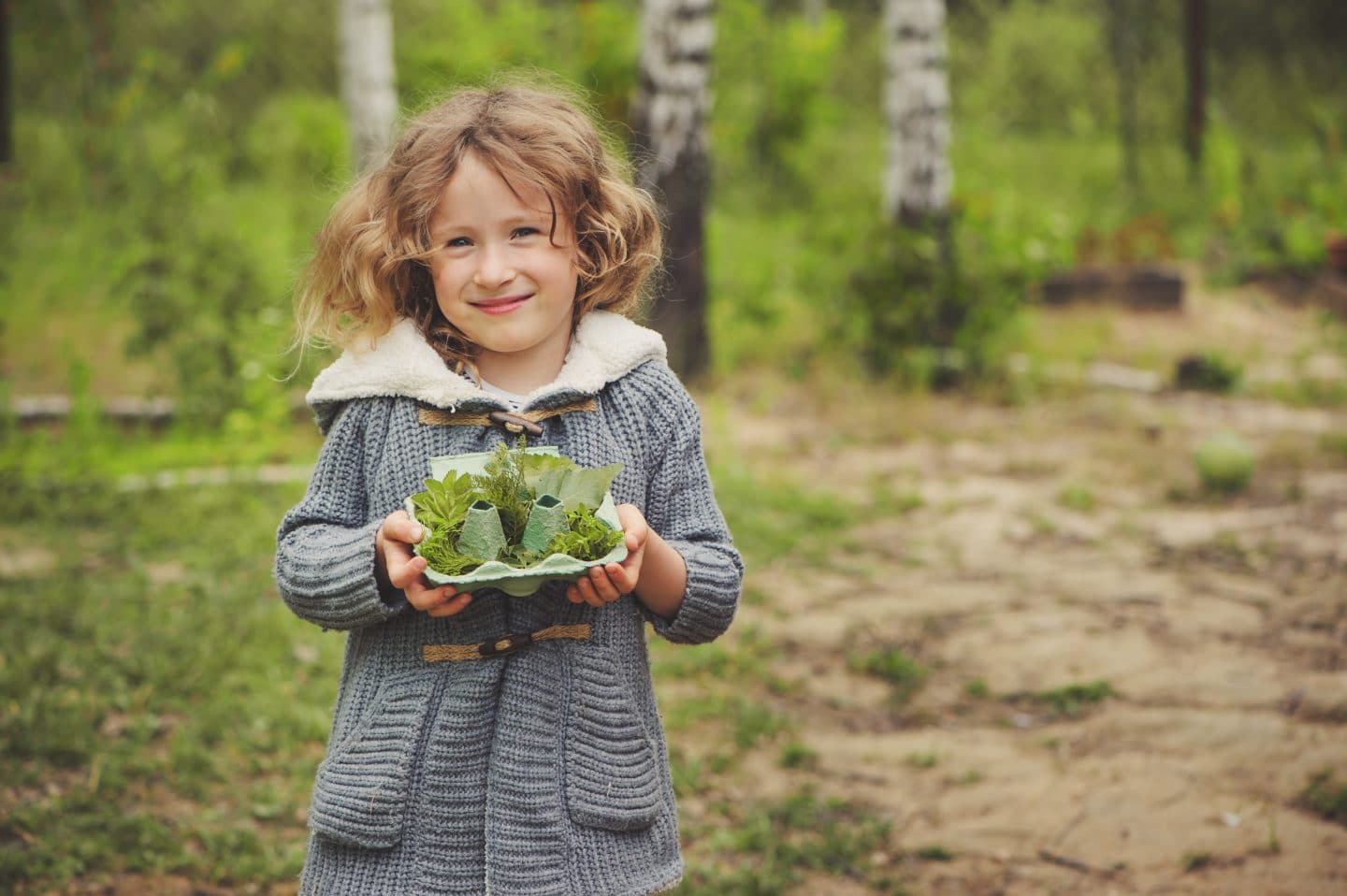 You could create an educational scavenger hunt that will lead them around your garden. You could ask them to find and identify various things you might find in the garden. For instance, ask them to find a flower, a seed, a leaf and a twig. You could also incorporate elements of maths by asking them to find a specific number of things, like four brown leaves and two green ones.   
Let Them Choose What To Grow  
Giving your kids the choice of what to grow in their garden can teach them about caring for another living thing and instil a sense of responsibility. You may have to supervise to ensure they get off on the right foot, but you can let them know that their plants are in their care.   
It may help to begin with some low maintenance plants like marigolds or tomato plants. You could make a schedule to show the kids when they need to water their plants and when to re-pot and fertilise. Watching a plant they have nurtured grow and flourish can give kids a sense of success, pride and confidence in their abilities.   
Get Messy  
You could allocate a space in your garden for muddy, messy play. Most of us have fond memories of creating mud pies as kids, so you could make a little mud kitchen for them. All you'll need is a patch of the garden and some water. Take some old pots and pans and let them get their hands dirty playing in the mud. It may help to ensure you have plenty of old towels on hand for cleaning up afterwards!  
Have A Garden Picnic  
You could have the classic teddy bear's picnic in your own back garden. Ask your kids to help you prepare your picnic and let them decide what to take. You could take this as an opportunity to teach them about a healthy balanced diet, and challenge them to put everything they think you might need to grow healthy and strong in the picnic basket.   
Go On Field Trips  
Outdoor learning doesn't have to be limited to your backyard. Field trips are an important way to teach children about the world around them and expand their horizons. You could consider taking the kids to local beauty spots, nature reserves and educational activities.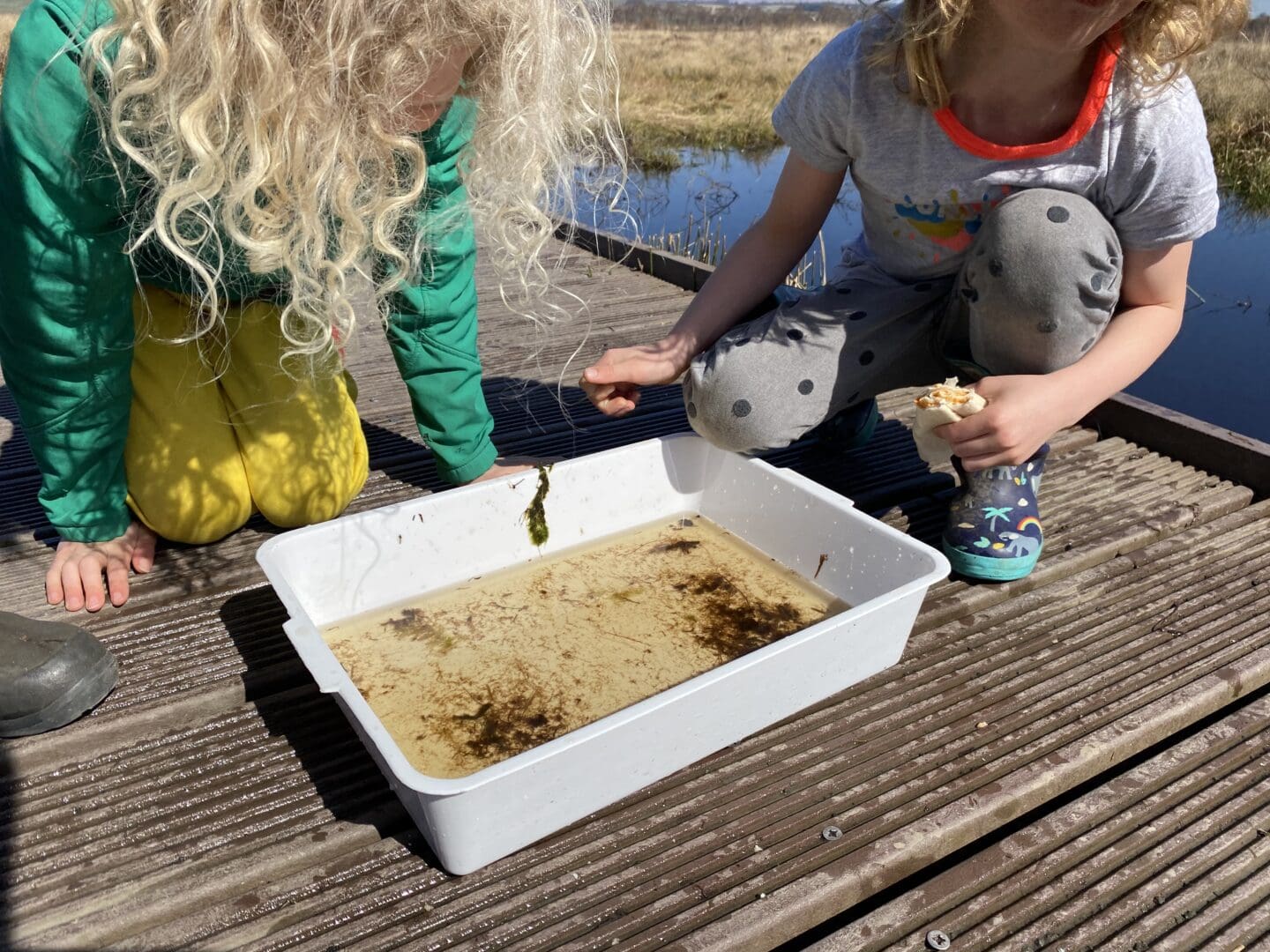 For an even more immersive way to show your kids the world, travel is perfect. You could explore your home country, or visit places abroad to teach them about different cultures. The great thing about home-schooling is that you are free to educate your kids wherever you are, whether in your own back garden or halfway across the world.