If you are a regular reader then you will know that we have always home educated our children.  They have never attended school and we tend to lean more towards unschooling in their education.  For us home education is more than just education, it's a lifestyle philosophy.
Home Education
In the UK we call it home education as this is what is in UK law and legislation and covers all style of home education.  The majority of people I know who home educate are child led and don't do a huge amount of sitting down at a table.  For those that choose to sit at a table and do work, that's completely fine and if it works for your child then that's great.  However, this is just not for us, nor many of our home ed friends.
It's amazing what the kids can learn without having to write reams of 'work' or fill in blank spaces in workbooks.  Our children have had workbooks several times over the years, but they only choose to write in them occasionally.  Their preference is always toward listening and learning from others and through lots of interesting books and games.
The eldest, who turned 9 last year only learnt to read at 8 years old.  Of course we have times we worried that he would never choose to read or wouldn't choose to.  However he got there in his own time and with some support and help from us, along with playing some online game-style reading programmes.  This is part of our lifestyle philosophy, having faith that the kids will get there at their own pace and when they choose to.
Is It A Lifestyle Philosophy?
For those who take their children out of school to home educate it's usually an education choice.  For us it's a little different, we always chose a child-led approach as the kids were babies and toddlers, so it made sense to continue this into education.  To us it's the best way to continue giving them responsibility of their lives and a say in day-to-day activities.  Not to say it's impossible to raise children in a child-led manner with the kids in school, but it's not always as easy.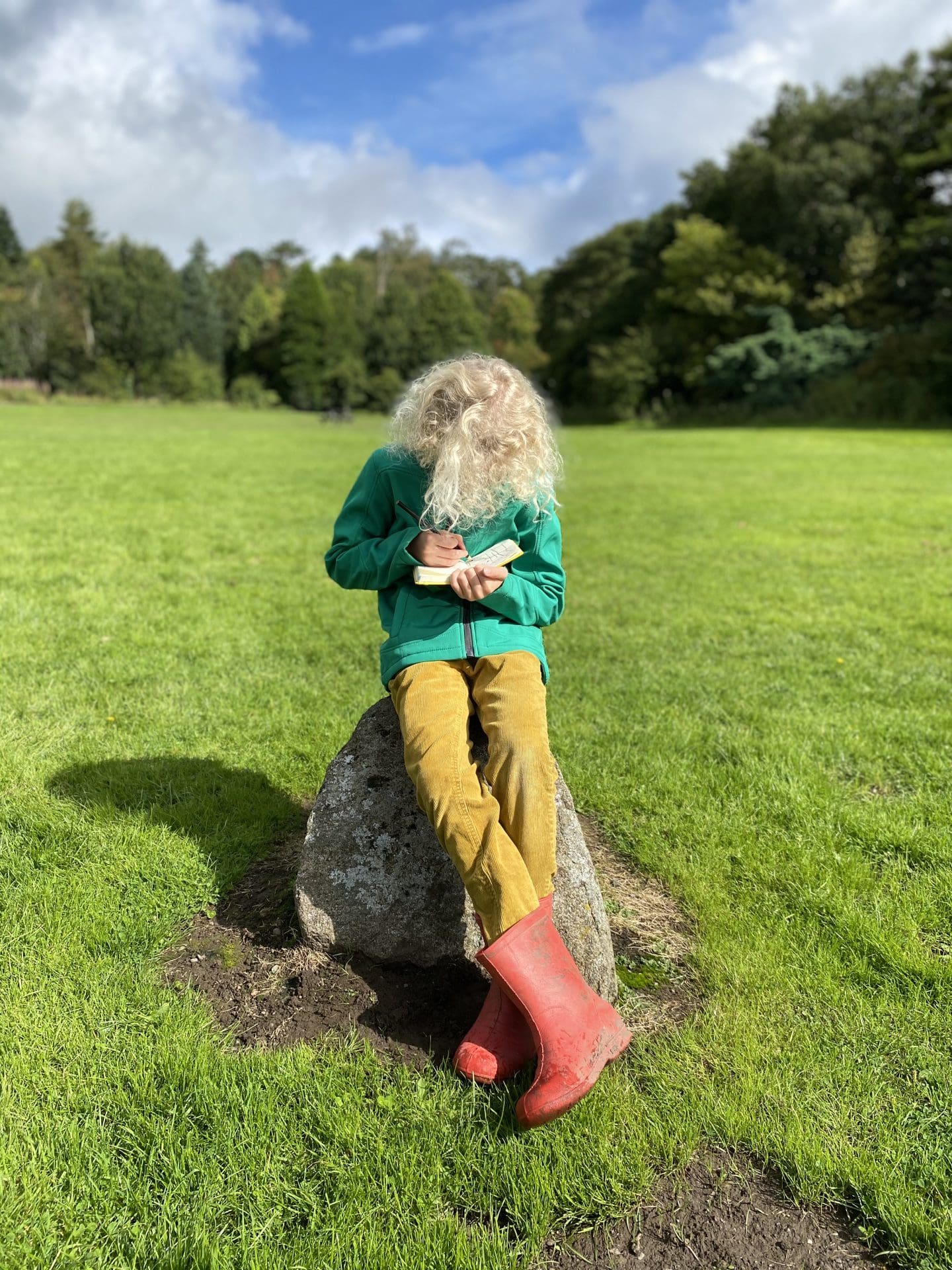 So is home education really a lifestyle philosophy? Well for us it is.  We chose home education as a way to continue raising the children as  child-led as much as possible.  They make the choices in their lives about what they want to do and when.  We as parents are always there to support and aid them whenever they need us.  Whether they need help to understand what a word says (damn those confusing silent letters!!) or if they need time-in to help calm their anger.  It's my job to be there for them whenever they need me.
This is why I love our little home ed community.  There is rarely pressure to drop the kids off and leave them at classes or groups, we can enjoy those together.  The kids don't need to hold themselves together until home time, instead they can completely be themselves knowing their parent is close by if they need support.  It's much easier for me as a parent to tell when my 7 year old is getting frustrated than an instructor with 15+ other kids to watch.
Do The Kids Get Any Independence?
If we are always with the kids then how can they gain independence?  Surprisingly kids are more likely to speak out and be independent if they know that their loved ones are ready to support them and are nearby.  It's also easy for children to have independence with friends, my children spend hours playing in friends gardens or our residential street with their friends.  It's lovely to see them running about playing and laughing together.
Both children also have 'after-school' groups that are local, they are more than happy to attend these groups.  They are fun, short sessions at places the children know well.  Leaving them for short periods of time in a well known environment gives them a little time away from parents.  But it's not too long that they are wondering when it will be over!  They also don't need to hold themselves together if things aren't so easy for them.
The Big 'S' Question
In home education there is always the big 's' question, socialisation.  People who don't know much about home education think that the kids sit at a table alone all day.  This is not true in any way or form.  Even those people who do a lot of sit-down work only do it for part of the day and spend the other half of the day with friends or home ed groups.
Before Covid-19 we had forest groups, art groups, science groups and Historic Scotland groups amongst many others.  We could do a different group every day and not have enough time to do them all!  Things have clearly changed now and we don't get to go to as many groups around the country as before.  But we will get back to it again soon and in the meantime we will arrange play dates with friends nearby and go to groups that are still able to run.  So the kids still get plenty of interaction with other children.
Socialisation doesn't just have to include children, it also includes adults.  This interaction can be with family members or just chatting to people in a shop nearby.  With home education children can socialise with people of all different ages and backgrounds.  This is what I love about it, we can have groups of children aged 4-12 and they will play and chat together and with the adults present.  There is no division in age groups like schools and children can happily chat to adults as they do with their friends.  It's a lovely community and we love being part of it!
Home Education IS A Lifestyle Philosophy
So yes, it is a lifestyle philosophy to us.  Home education is what we do all day every day, we learn through play and life and so each day is home education and home education is each day.  It's how we learn as a family and how the children grow in a supported environment.  An environment where they can choose what they want to do and when to learn different skills.
Are you a home educator too? Does our way of life seem similar to yours or do you do it a bit differently?
Pin Home Education A Lifestyle Philosophy