Disclosure: This is a collaborative post
What To Do In Edinburgh
The best things to do in Edinburgh consist of a mix of free things to do and paid for attractions.  Despite being a small city there is an amazing amount of history and culture, plus fantastic green spaces to visit.  Anyone visiting Edinburgh will find a wealth of things to do no matter their budget.
Free Places To Visit In Edinburgh
Edinburgh has such a great selection of free places to visit.  One of our favourites has to be the National Museum of Scotland, not too far from the Royal Mile.  Donations are encouraged, but not necessary.  Inside you will find several floors of historical items from throughout Scotland's history, with plenty of fantastic interactive exhibits aimed at kids.  The galleries to the left in the building are in different themes, such as music, space and zoology.  There is also a newer exhibit area connecting the two sides of the building full of interactive technology exhibits.  You can easily spend hours here, a fantastic place for families and a must visit whilst in Edinburgh.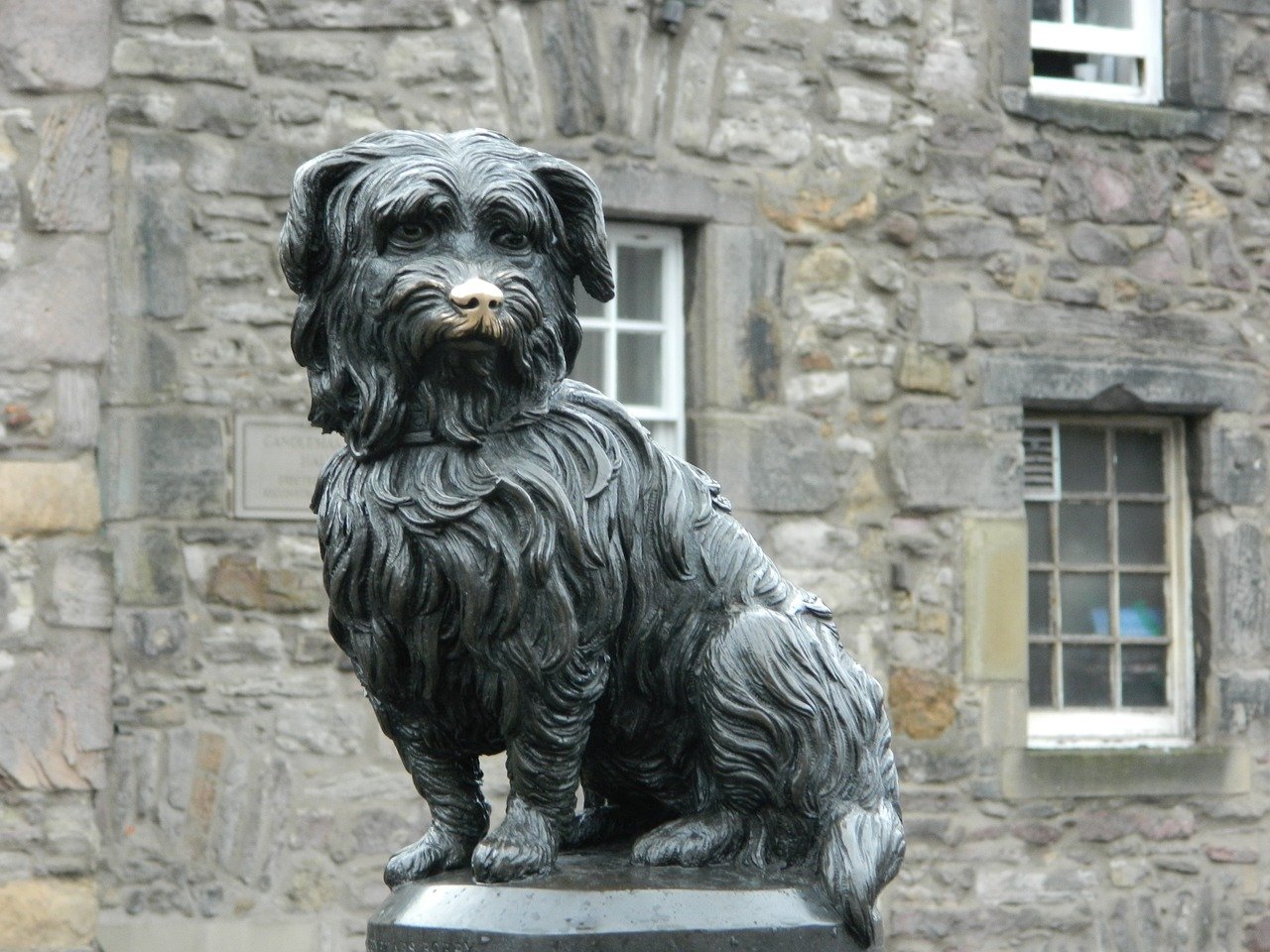 For those who have heard of the story of Greyfriars Bobby you might want to meet his statue.  This is just across the road from the National Museum of Scotland, beside the graveyard where you can find his owner.  If you don't know Greyfriar's Bobby's story then you need to look it up!
Edinburgh is on the coast and you can visit the popular beach areas of Portobello or Crammond fairly easily from the centre of the city.  Crammond also has a small tidal island, check the tide times before heading out along the walkway, the tide comes in very fast and you don't want to be trapped on the island!
Arthur's Seat is a well known hill in Holyrood Park, beside Holyrood Palace.  It is the remains of a volcanic plug of a long eroded volcano, but is now a fantastic place for a walk, flying kites and even spotting otters in some of the artificial ponds on the hill.  You get a fantastic view across Edinburgh from the top.
Toward Leith you will find Edinburgh's Royal Botanic Garden's which are free to enter.  In the building are some interesting exhibits and areas for children to draw and colour.  The gardens are lovely with plenty of space to walk (or run if you have children) and cafes to enjoy a snack or lunch.
Paid Attractions in Edinburgh
Although there are plenty of free things to do in Edinburgh, there are also plenty of fantastic paid attractions.  One of our favourites has to be Dynamic Earth, next to Holyrood Park.  This museum explores the beginning of the earth and how life began, travelling through time to visit different time zones.  Finishing with a visit to all the different climate zones on Earth.  There's even an iceberg you can touch!
Edinburgh castle is the home of the Scottish crown jewels and worth a visit to see them and the view over Edinburgh.  You can also see the 1 O'clock gun being fired!  The castle is now mostly about military history rather than a royal palace, but the audio guides are great at giving the history of the castle.  If you aren't interested in seeing the crown jewels you can visit the esplanade for free to get just as great a view across Edinburgh.
Beside the castle is Camera Obscura, which is a bit of a surreal but fun experience!  There are lots of fantastic interactive illusions, which everyone will have fun trying out.  Of course there is also the great view from the top of the building too!
Edinburgh Zoo is situated in Costorphine, a short bus ride from the centre of town.  The zoo focuses on conservation of animals and is involved in species breeding programmes around the world.  There is no guarantee of what animals you will see as some like to hide in their enclosures (the big cats especially!).  You can still find pandas, penguins, koalas and more!
If you love a good show check out what is on at the Edinburgh Playhouse. Tickets can sell out quite far in advance, so give it a few months before your visit to book tickets if there's a show you want to see.
Other great attractions include the Palace of Holyrood House, The Royal Yacht Britannia, Real Mary King's Close and the Scott Monument.
Where To Stay In Edinburgh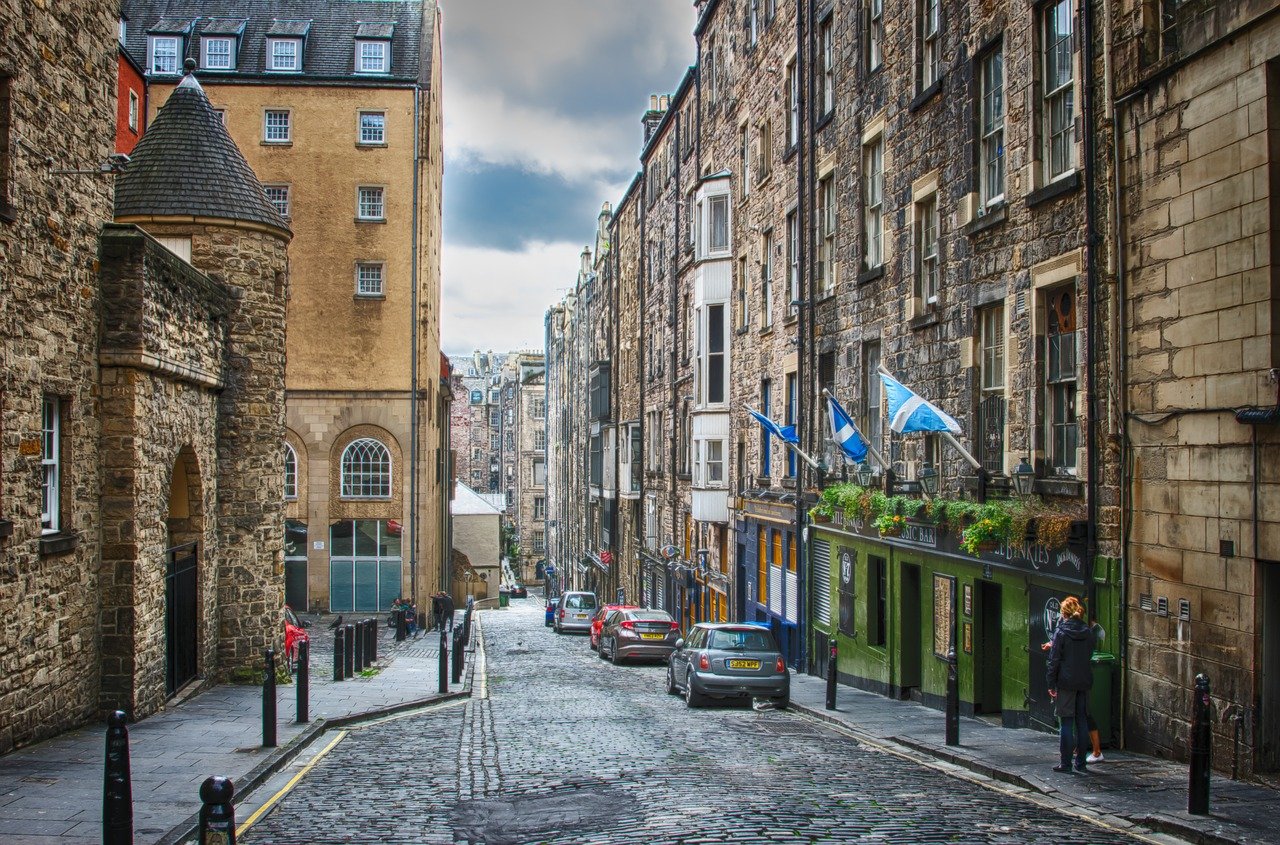 Compared to other European cities, Edinburgh is quite small.  It doesn't take long to get to any of the attractions from wherever you stay.  However certain areas of the city may be of more interest.  Edinburgh Old Town is centred on the Royal Mile and has plenty of nearby attractions and restaurants.  It's also has a lovely feel with all the beautiful historic buildings.  New Town is centred around Princes Street and the Georgian architecture with grid pattern streets, boutiques and bars.  There are other areas around Edinburgh that are less central, such as the docks at Leith (near the Royal Yacht Britannia) and near Holyrood Park, but the main places to stay are more central.
There are plenty of great accommodation providers around that offer fantastic places to stay, including SITU Serviced Apartments, who offer high-quality serviced accommodation all around central Edinburgh as well as further afield.
When To Visit Edinburgh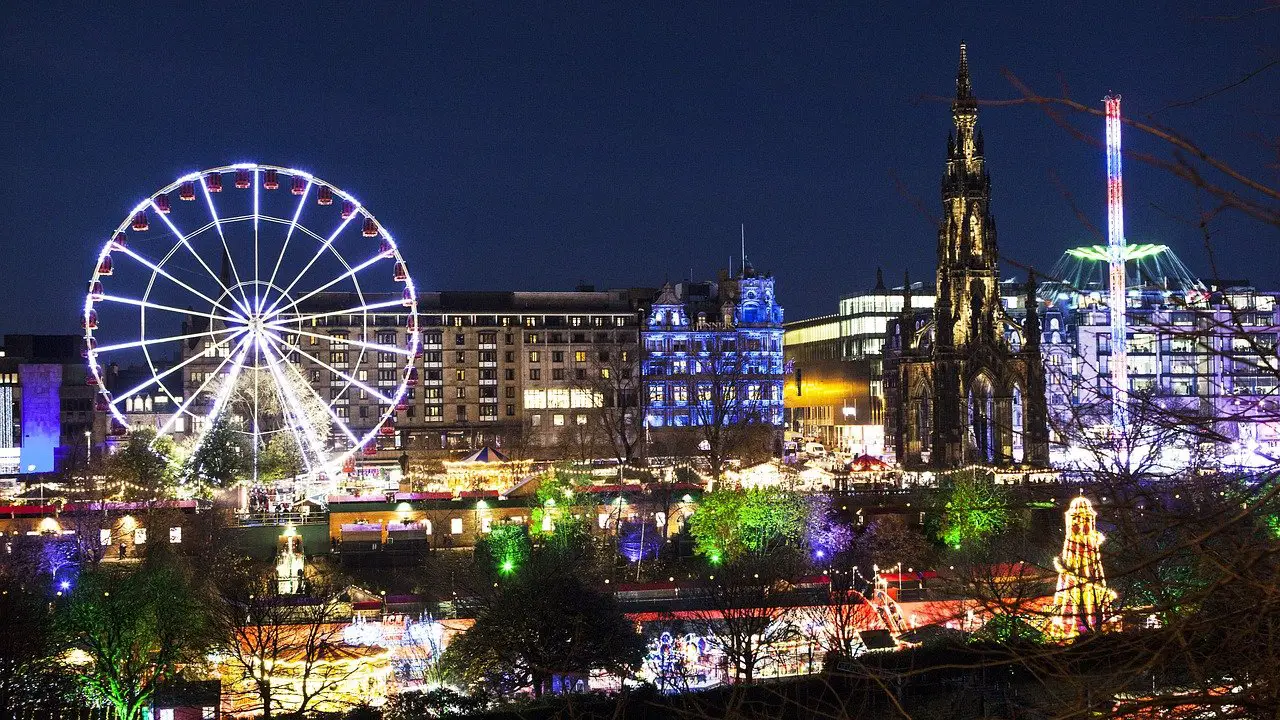 Is there a particularly good time to visit Edinburgh?  The weather is clearly colder and wetter in winter, plus it gets dark earlier.  However, December is still a great time to visit Edinburgh if you love a good Christmas market!  Edinburgh's Christmas market is often touted as one of the best in the UK, with plenty of stalls, food, rides and even a mini theme park called Santaland for the kids!  You will also find various light trails around Edinburgh, including the botanic gardens, the zoo and Hopetoun House, this post has some ideas of places that may be open in December.
The Royal Highland Show is normally held in June each year.  It's not just a place for farmers and country folk, but it's a great day out for all ages!  There's plenty to see, from animals and tractors to bike and tree climbing demonstrations.  It can get very busy so make sure you buy tickets in advance.
Another great time to visit is for the Edinburgh Festival in August.  There are a huge amount of different shows and attractions during the festival.  You will find everything from show for pre-schoolers to adult comedy.  It's certainly a fantastic time to visit!  Although you will need to book accommodation well in advance, plus certain shows can sell out quickly too.
Pin The Best Things To Do In Edinburgh