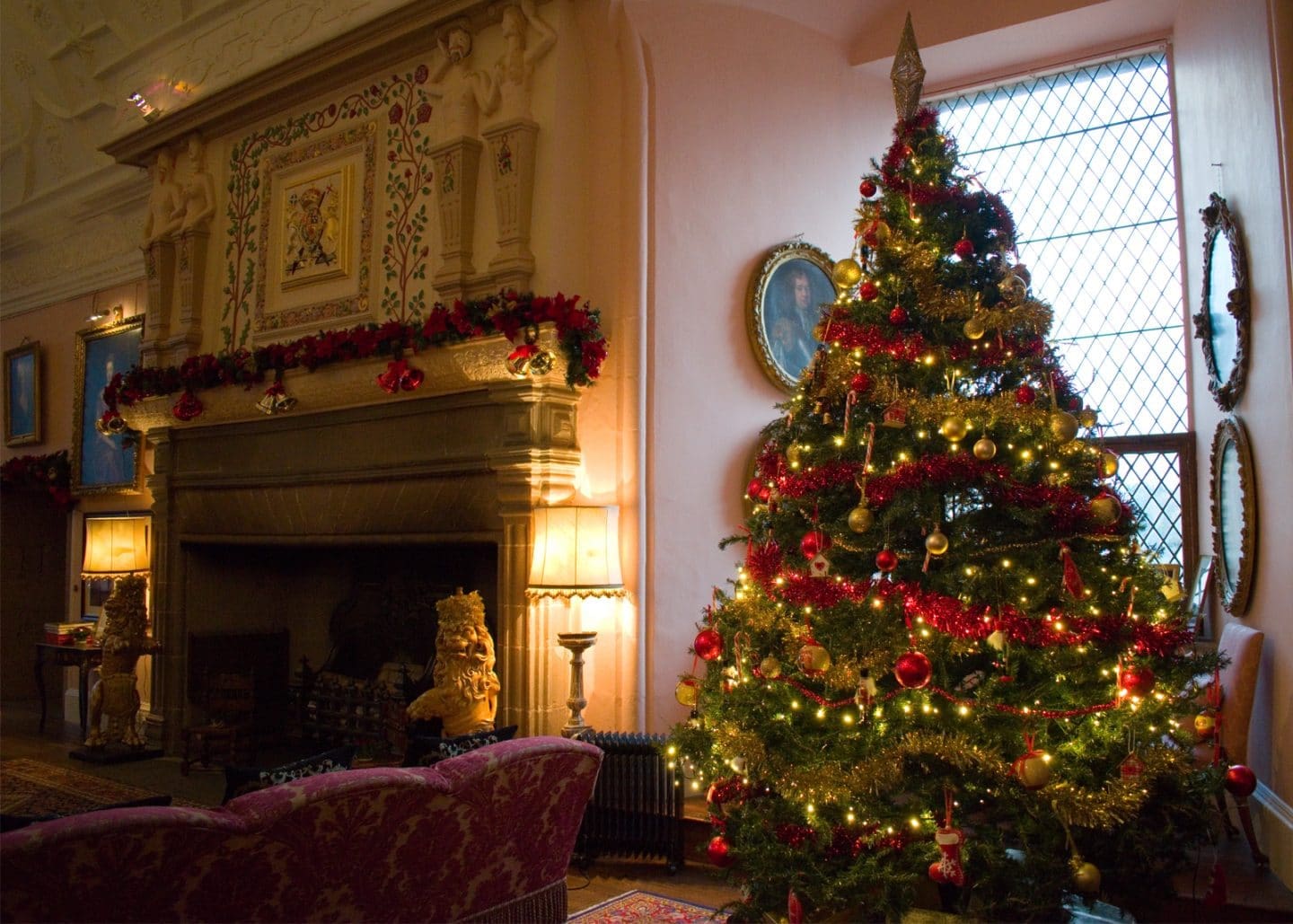 This year Christmas events in Scotland are looking a bit different.  There will definitely be less availability due to smaller group sizes, distancing and everything needing booked in advanced.  Which is why I'm posting this now, simply so you can get organised and book all the activities the kids want to do.
*Please do check the website links to make sure the details are correct for dates and times, plus booking is essential for most events so please do check in advance.  I would hate for you to be disappointed on the day.
Central Scotland – Christmas Events
Beecraigs Festive Forest
2020 is only the 2nd year of Beecraigs Festive Forest near Linlithgow.  This December they will be hosting another sensory explosion of seasonal magic.  There will be a 1.7km illuminated trail throughout the forest, with special effects and sounds.  The trail will be open between 4.00pm and 10pm each day.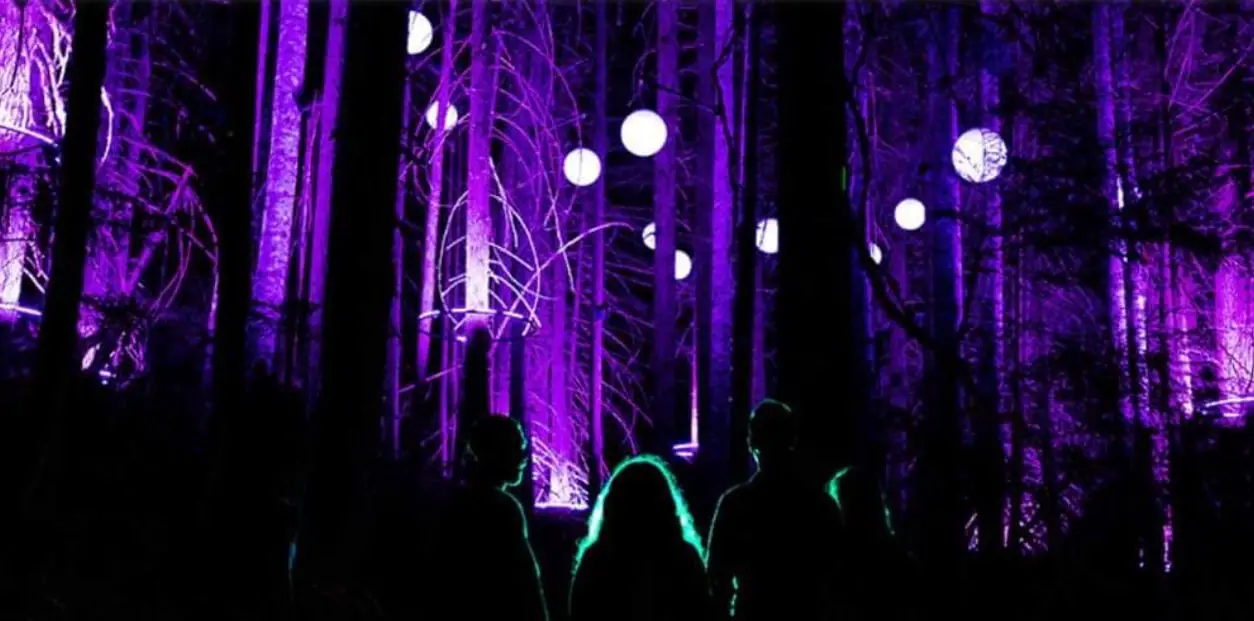 Along with the illuminations there will be a chance to post your letter to Santa, meet Santa himself in his special woodland grotto, plus hear him tell an enchanting story.  Each child will be a given a small gift when they visit Santa.  There will be plenty of other fun activities and surprises to expect too, with something for all the family.
As parking is limited you will need to buy a parking ticket or use the free shuttle bus from Linlithgow.  Booking opens on 28th August and is essential!
Bo'ness and Kinneil Railway
One of the kids favourite Christmas experiences has been meeting Santa on the train at Bo'ness and Kinneil Railway.  I am awaiting information to find out whether they will be going ahead this year.  They have mentioned that they should have further information in September 2020 and I will update this as soon as I know more.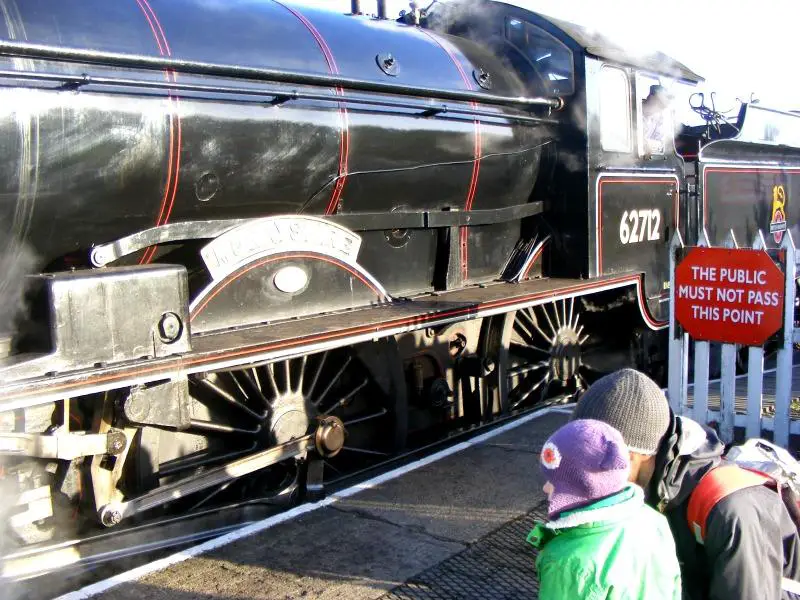 Santa's Woodland Experience
At North Ballochruin Farm by Balfron Station there is a fab Santa experience set in the Scottish woodlands.  We've visited for several years in a row, however this year they have chosen to cancel as Santa is in the vulnerable category.
However, in 2020 they are delighted to launch Santa@Home.  A bespoke, fun-filled experience that will ensure your family can still enjoy Santa's magic this year from the comfort of your own living room!
With prices starting from £24.99, we will send you a parcel containing wrapped gifts and other surprises, along with a special video message from Santa, personalised for your children. All you will need to unleash the magic is a USB port, and to follow our instructions included in the pack!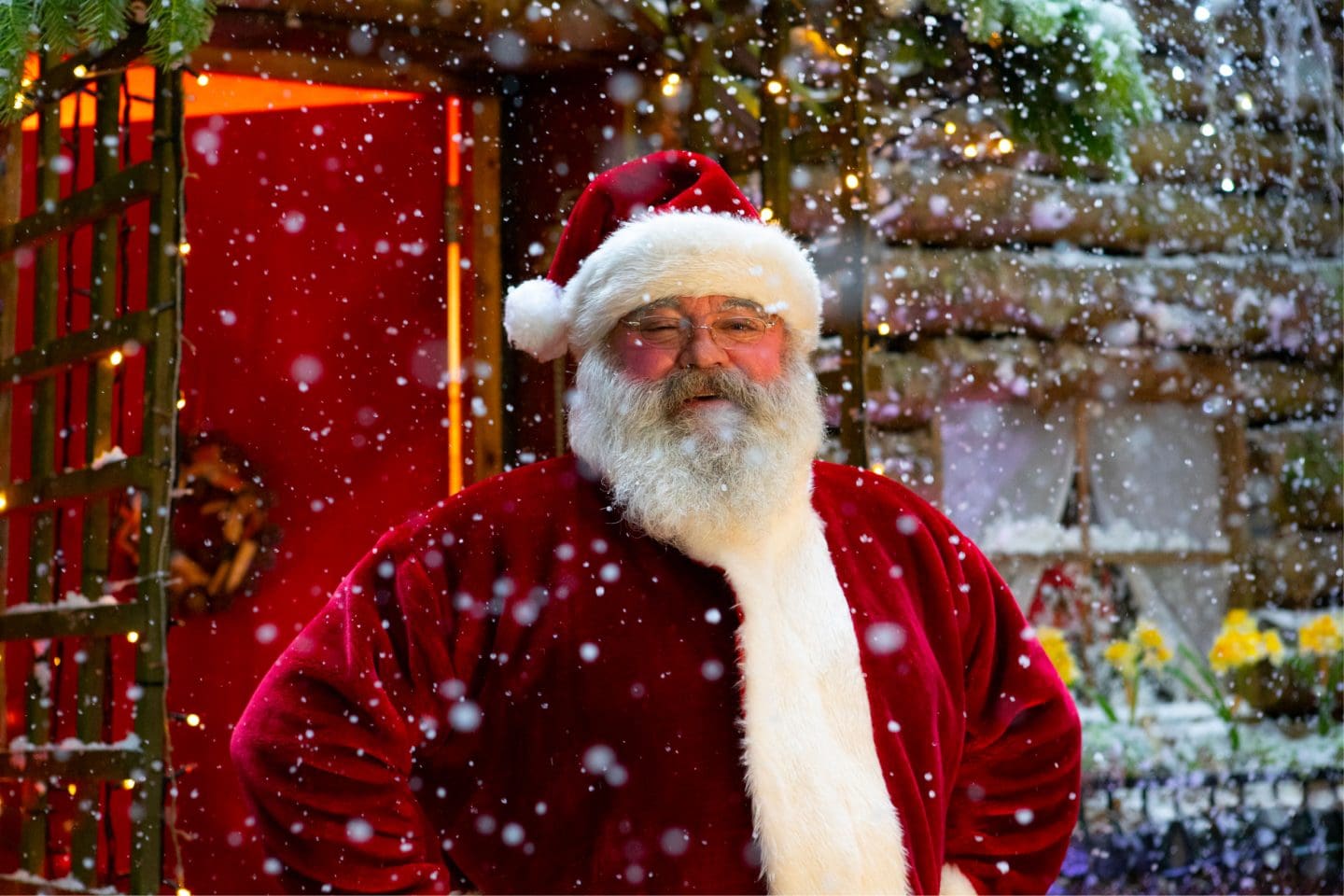 Check back at this link in September to book your slot.
Edinburgh's Christmas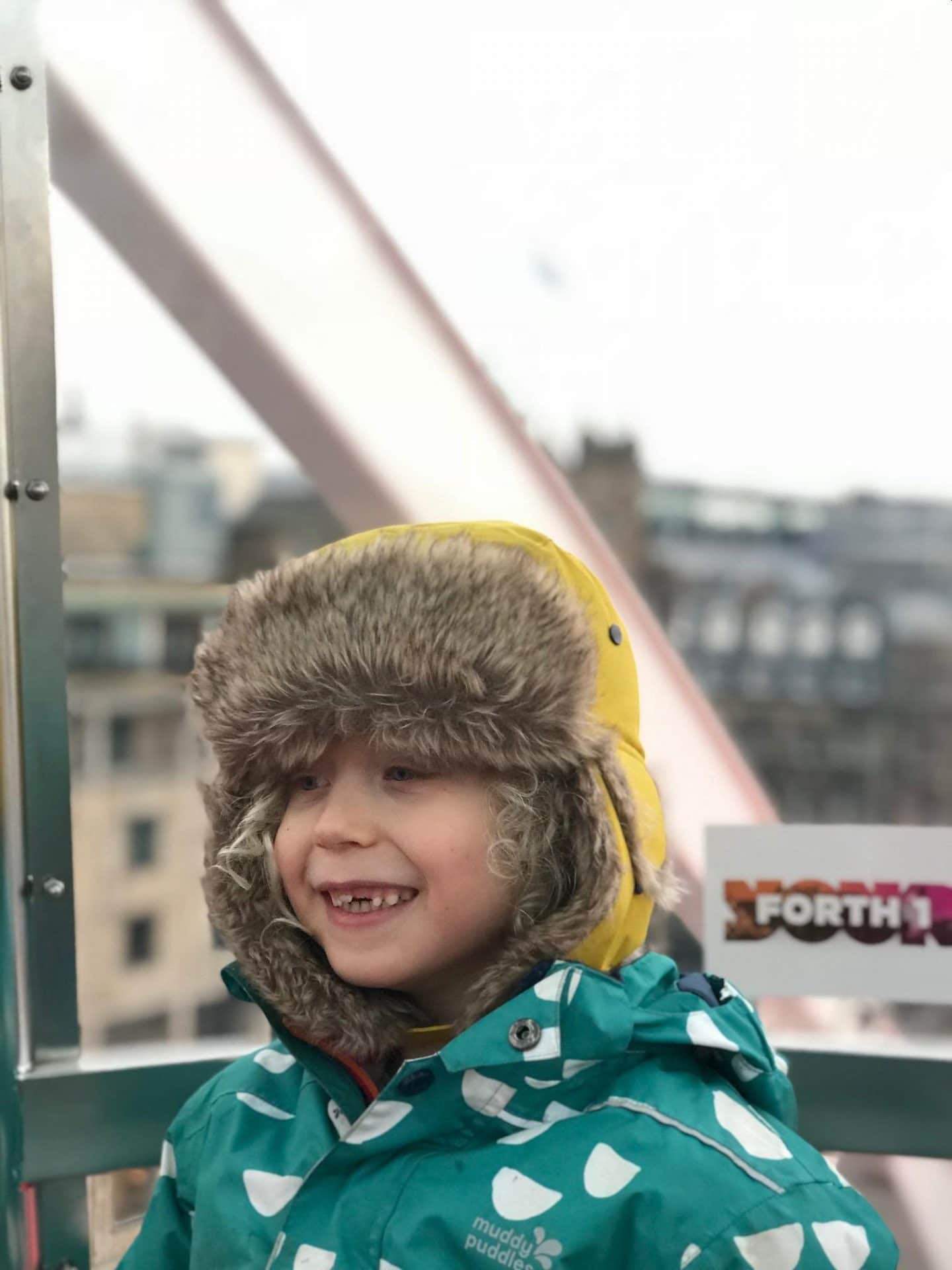 Edinburgh has a fantastic Christmas programme, with many elements beginning around the 17th November.  From the Christmas market, to shows and ice skating, there is so much to see.  We love to visit the Christmas market and look at all the interesting gifts and decorations, go on some of the rides (the Ferris wheel has amazing views!) and watch the ice skaters.
In 2020 Edinburgh's Christmas will look a little different.  To help with social distancing there are plans to have stalls throughout a larger area along the Royal Mile and other nearby streets.  The ferris wheel and star flyer will be located elsewhere rather than Princes Gardens to reduce the damage to the ground that has happened in previous years.  Things are still in the planning stage at the moment, but I will update this post when I have further information.
If you are driving into Edinburgh remember that you can always use the park and ride on the tram from Ingliston or the park & ride bus from Sherrifhall, along with various others around the edge of the city.
Glasgow Pantomime
According to the SEC website tickets for the Aladdin pantomime are still on sale for the 12th-30th December 2020.  There is no further information on any measures in place with regards to Covid-19, so I'm not 100% sure if the website has been updated or if it will go ahead.
I have contacted SEC for further information and will update this post if I receive a reply.
GlasGLOW
GlasGLOW is a magical light filled world of fantasy and fun, based in Glasgow Botanic Gardens.  It runs from 29th October to 8th November, so a bit earlier than Christmas, but still a great atmosphere for Halloween!
Irn Bru Carnival
According to their Facebook page, the Irn Bru Carnival will be going ahead in some form in 2020.  I will update this post with any further information that I receive.
The Irn Bru Carnival at Glasgow's SECC is Europe's largest indoor funfair.  It's open from 23rd December until 17th January 2020 and there are rides for all ages.  Littlest ones can use the soft play area and a selection of smaller rides and bigger kids and adults have a whole host of adrenaline filled rides to test out.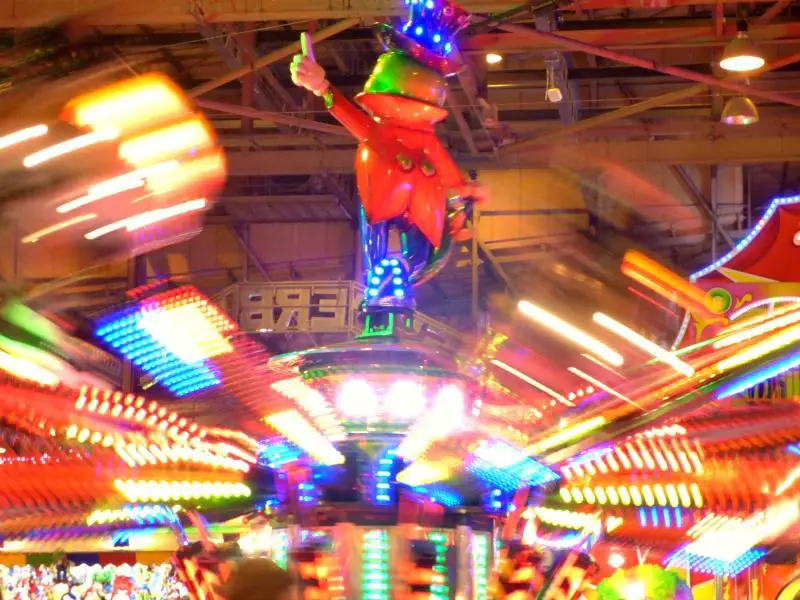 Tickets include 10 vouchers which can be used for the rides and also the funfair stalls too.  My two had great time in previous years, although littlest was a bit disappointed that he wasn't tall enough for some of the ride.  So make sure you check the height restrictions to warn younger children beforehand.  Book tickets for Irn Bru Carnival here.
Wondorous Woods at Hopetoun
The first light trail to open this year in Scotland is Wondrous Woods at Hopetoun House.  It's more of an autumn trail than Christmas, but a good start to getting into the spirit of all things Christmas too!  They are open from October 21st to November 15th, where you can walk through the  300 year old woods on a stunning 2km trail.  Tickets are on sale now for this magical mystical journey!
Tickets are available to book here.
Christmas At The Botanics
Edinburgh Botanic Gardens will be continuing with their spectacular light display in 2020. It looks pretty amazing from pictures and I've heard some great reviews about it from friends.  The trail is open from the 26th November through to the 3rd January 2020.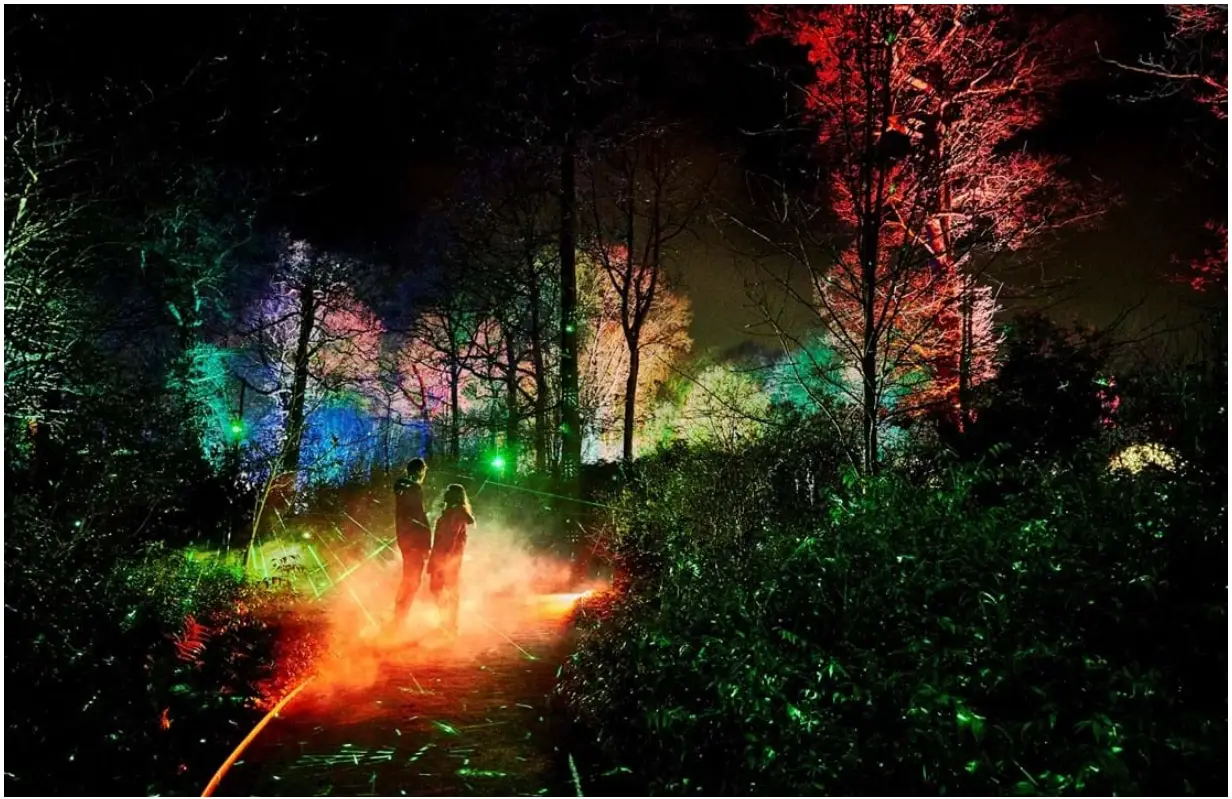 Along the trail there will be exciting illuminations, seasonal food and drink.  There will also be late night shopping in the RBGE shop.  There is on street parking at by the West Gate, or you can arrive at the East Gate by public transport.
Tickets can be bought online here.
Santa's at Almond Valley
During December Santa is back at Almond Valley, Livingston.  Further information is still to come, but you can expect a wonderland of lights, mystery and magic to the woodland, where Santa and his reindeer will be waiting.
I'll update with further information as soon as I can.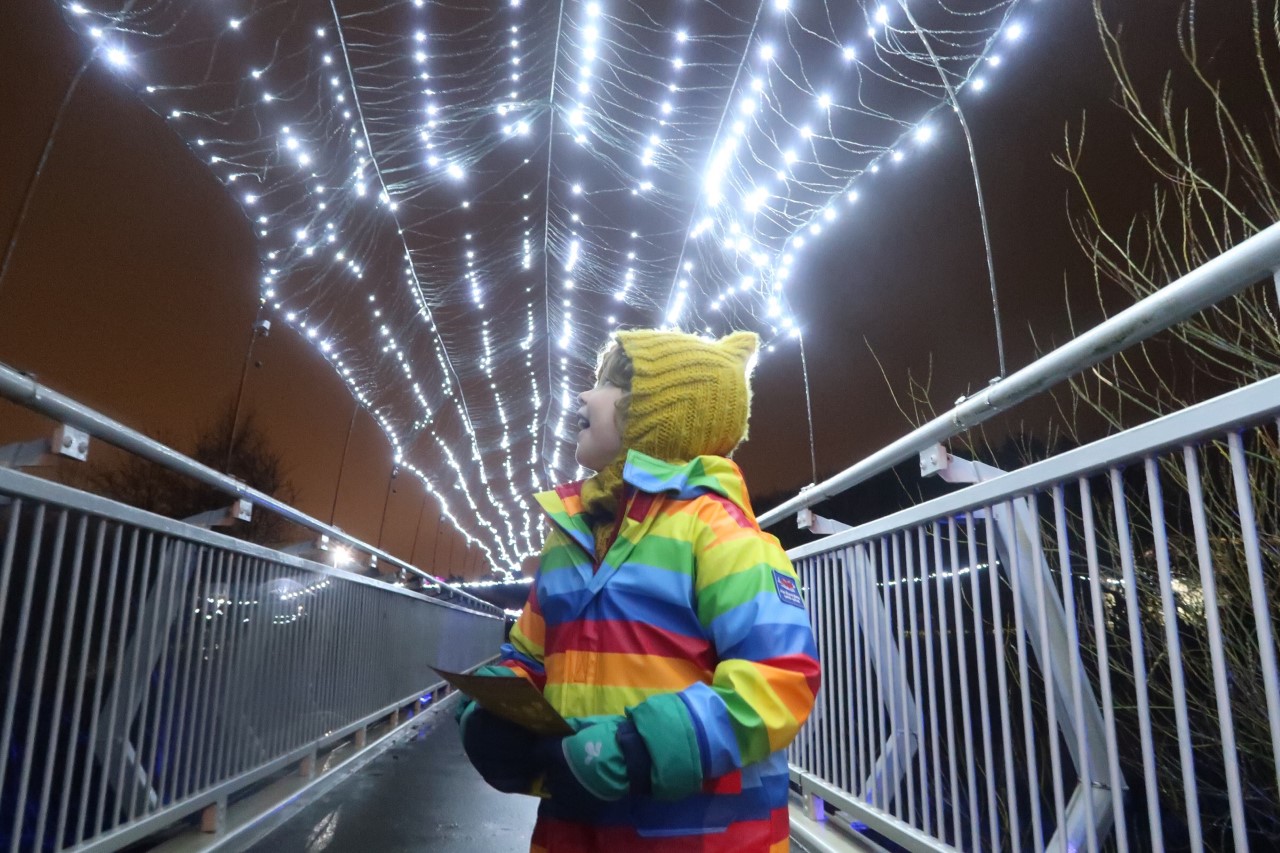 Spectacle Of Light At Dalkeith Country Park
This year the Spectacle of Light at Dalkeith Country Park will stretch along an illuminated trail winding beside the river with pixie lights and starbursts reflected in the water.  Enjoy the illuminated Fort Douglas and play under the stars, then have festive food and drink in the Restoration Yard.
The dates are the 5-6th, 11-13th, 17-23rd, 27-31st December and 2-3rd January, entry from 4.30-6pm.  If the event is postponed or cancelled due to tightening of restrictions your tickets can be exchanged or refunded.
Five Sisters Zoo Illuminations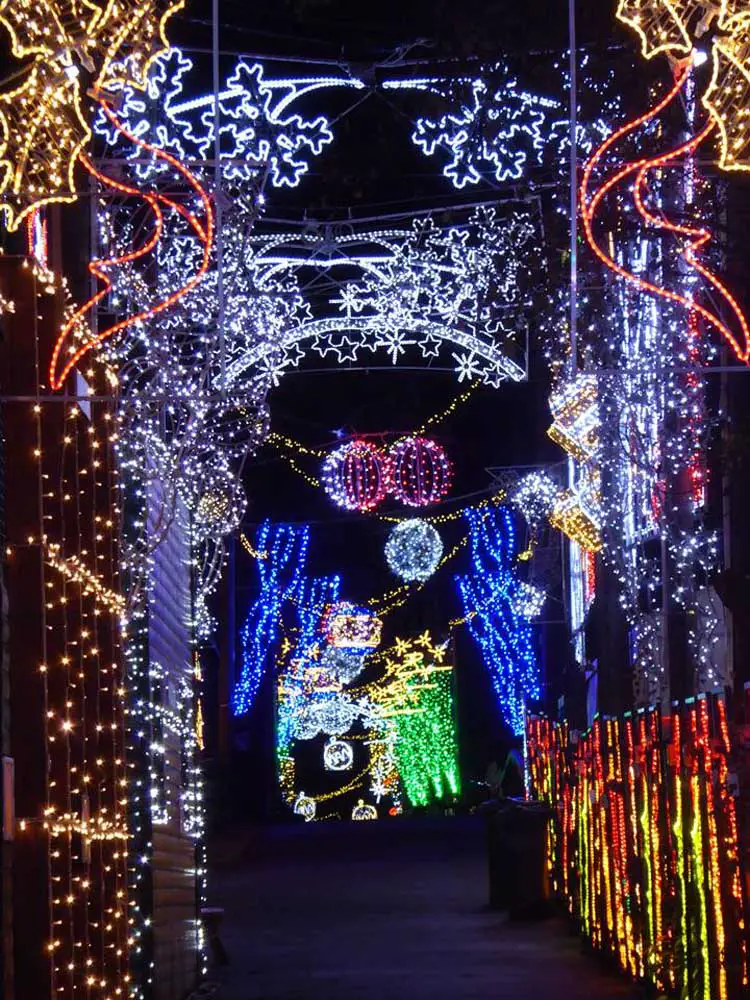 Enjoy stunning illuminations at Five Sisters Zoo from 1st – 23rd December, 5pm – 9pm.  There will be light tunnels, life sized animal lanterns and a covered, heated bar area.  More details will follow on their website, tickets will are on sale now.
A Family Edwardian Christmas
Head over to Lauriston Castle on Sunday the 12th December from 10am to 1pm for a fantastic Christmas event.  There will be special crafts, tours and stories, along with a traditional magic lantern show and visit by Santa.  Booking is essential.
There is no further information on this event with regards to Covid-19, so please do check that it IS going ahead.
A Lad In Govan – Socially Conscious Panto
From the 17th -29th December you can enjoy A Lad In Govan at The Pearce Institute.  Tickets are on sale now!
Southern Scotland – Christmas Events
Heads of Ayr Farm Park Santa's Grotto
According to the Heads of Ayr Farm Park website the magical visit to Santa's grotto will be going ahead in 2020. It does not seem possible to book using the webpage above so I will update this page if I have any further information on how to book.  Or if the grotto is cancelled.
Santa will meet you and your little ones, asking them what they would like for Christmas, which is a perfect photo opportunity. Of course each child is given a gift from Santa himself.
In addition to this, there will be regular tours of the Little Critters Animal Barn where some of the residents will be brought out to meet you. The miniature donkeys and reindeer will be available to say hello too!
Traquair House Victorian Christmas Fayre
Visit Traquair House near Peebles for their Victorian Christmas fun and Santa's grotto.  On the 28th and 29th November 2020, between 10.30 – 4pm you can arrive at Traquair House for their Christmas Fayre. Look round the craft stalls, listen to choirs and bands playing, watch the children's puppet show, eat roasted chestnuts and drink mulled wine.  Plus of course there is the luxurious Santa's grotto for the children.
Online bookings from November 2020.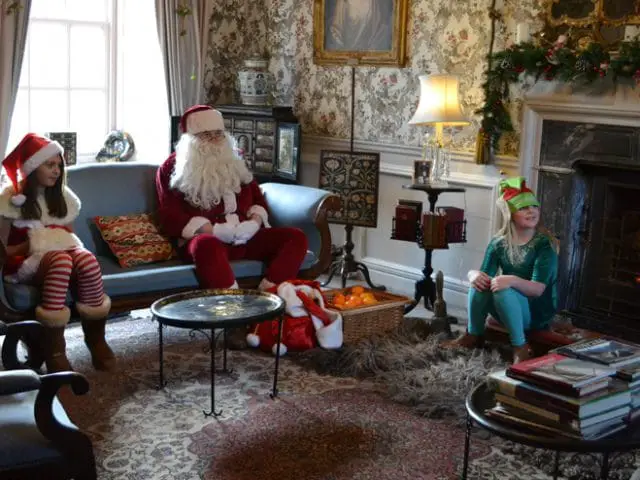 A great day out for all the family!
Northern Scotland – Christmas Events
Caledonian Railway Santa Specials
Running again 2020, with tickets on sale from the 1st of September. If your little one is train fan and you're up in the North East of Scotland then head across to the Caledonian Railway for the Santa Specials.  The trains start at Brechin and head up the track for 8 miles with a short stop at Bridge of Dun station and run on the 6th, 12th-13th and 19th-20th December.
Santa visits every carriage with a present for every child, the train staff will have a small gift for the adults.  Booking is essential if you want to guarantee a space on train.
Cairngorm Reindeer Christmas Fun
We couldn't have a Scottish Christmas round-up and not include Santa's fabulous reindeer herd up in the Cairngorms!  They have not updated their website with any further information yet.  But they are still unsure whether the paddocks and grotto will be open this year.  I will update as soon as I have further information.
Rest Of The UK
To find out more about Christmas events in the rest of the UK, head over to Claire at Tin Box Traveller's round-up post.  There are so many great events going ahead this year, despite Covid-19.  So have a browse and start booking your tickets before they run out!
Pin Christmas Events In Scotland 2020