I especially love children's gifts that aren't just plastic toys. Don't get me wrong, these toys have a place in my boys hearts and they will always go for the shiny, noisy, flashing item first.  But they do tend to only keep their attention a short while before they are discarded for something that requires more attention to work and play with.
Here's my Christmas Gift Guide for those 'alternative' gifts you might like to buy for the little ones in your life.
Children's Play Teepee
My boys love their Myweeteepee, which is a perfect teepee for all sorts of places.  It can, of course be used in the house, but easily transferred into the garden or packed up in it's handy travel bag to take off on holiday too.  We had ours with us when we were camping earlier this year and it was perfect for our little ones to have a snack inside and then race about on the sand.  Have a look at their different teepees here.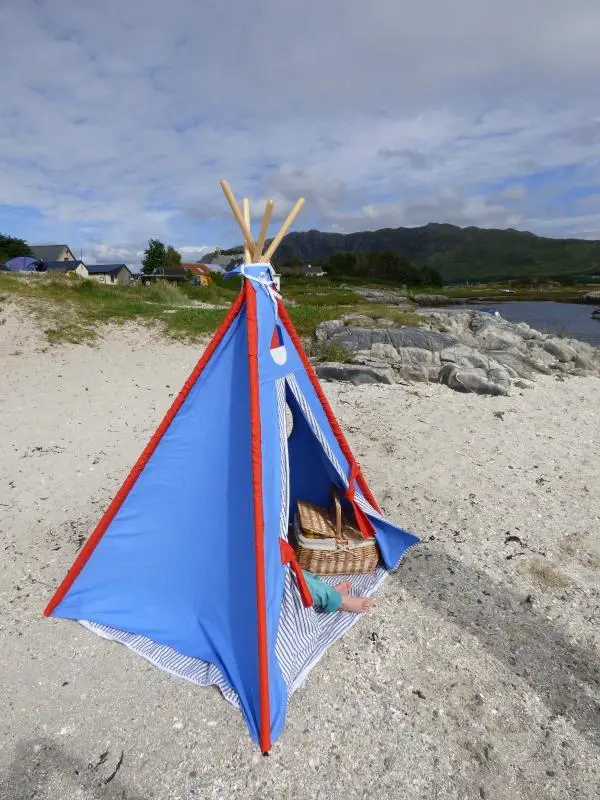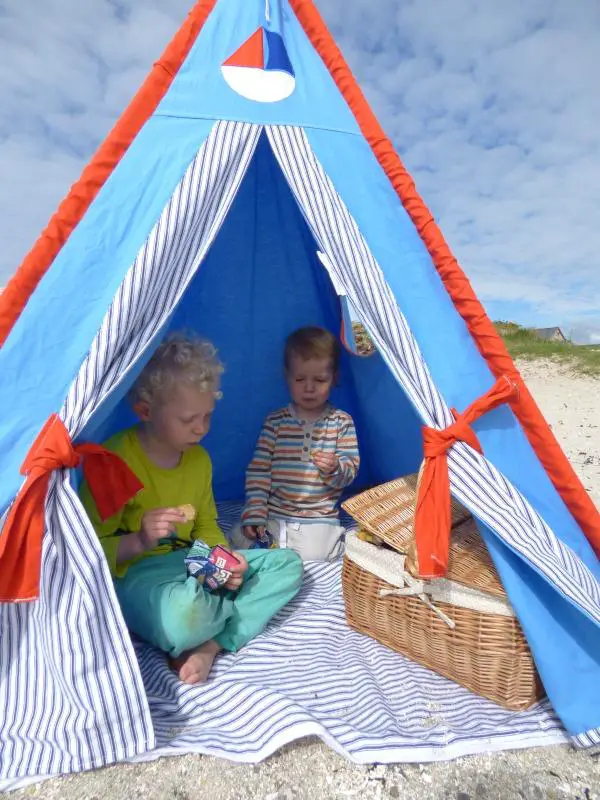 Little Passports Subscription
We have been receiving the Little Passports Early Explorers subscription for a good part of this year and Mr O has been loving it!  Each month we receive a different themed parcel, full of stickers, activities, collector cards and a 'souveneir'.  He's been getting the subscription for younger children called Early Explorers which focuses on different themes including landmarks, music, art, natural wonders etc. and is excellent for that initial discovery of the different cultures.
The older subscription, World Edition, includes a different country every month and is clearly aimed at the older age group (6-10) who are already reading and writing.  If you are looking for a gift to get children interested in the world and everything it holds then I highly recommend this subscription!
Design & Drill BrightWorks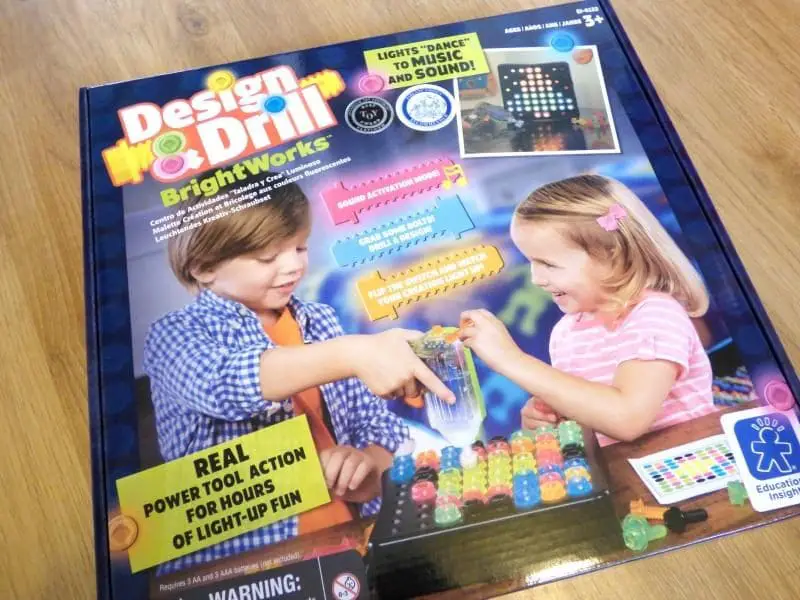 The Design and Drill BrightWorks toy is brilliant for construction and engineering orientated children.  It's easy to use and all you need to do is attach the drill piece to the drill and screw (or reverse to unscrew) the neon coloured bolts into the base plate.  The drill lights up as you pull the trigger and once the design (ideas are provided in the enclosed leaflet) is finished you simply turn on the lights of the base plate and it lights up.
The lights can even react to sounds, so that they flash in time as you sing or make a noise!  My 5 year old loved this and it's especially good on winter days when it's dark in the morning and early evening, allowing him to get the most out of the light up action.  It's also brilliant for honing his fine motor skills, which in turn should prepare him for writing and pencil holding, something he still needs some help with.  Please note batteries are not included.
SwimFin
The SwimFin is a specially designed swimming aid, which not only looks cool, but is brilliant for giving children more confidence in their swimming abilities.  Clearly we're not actually in the pool here, we haven't had a chance to try it out yet, but I will be updating this once we have.  Mr O is very pleased and I am sure that this will give him the confidence he needs to take his feet off the floor and not cling on so tightly to us in the pool.
The reason I am so confident about SwimFin's abilities is that it works in harmony with the child's body, pulling the child up to the surface and giving them a more natural swimming position.  No other floats or arm bands work in the same way.  The SwimFin has enough buoyancy to even keep an adult afloat, so I have no worries about it supporting my lean 5 year old.
Of course it hasn't gone unoticed that it's the shape of a sharks fin and both boys have already had fun pretending to be sharks!
There's also a competition at the bottom of this page where you can win your own SwimFin for your little one, I highly recommend entering!
Folio Society Gift Book
Books are always a great gift, they take the reader away to another place where they can be literally anything they want depending on the book they are reading.  However, for Christmas why don't you choose a book that is a little bit special and can stay with them for a lifetime.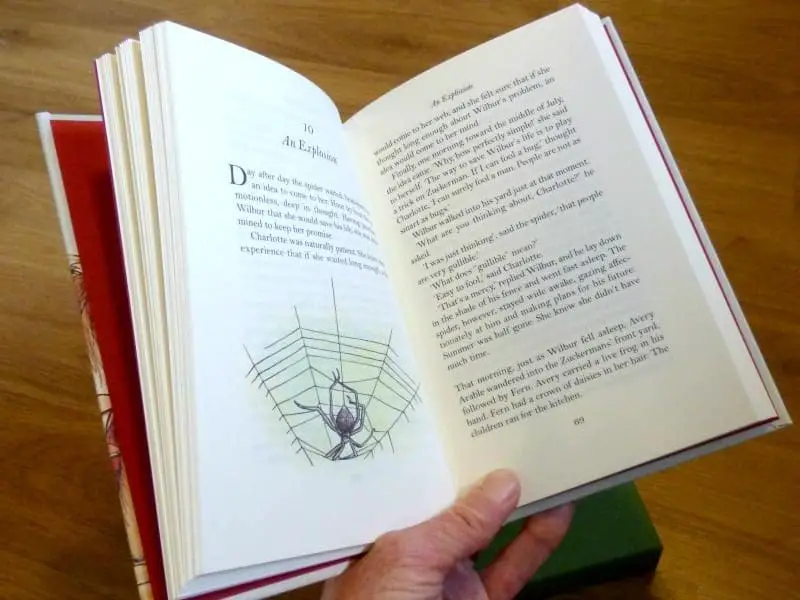 Folio Society have a fantastic selection of kids (and adult) books that are beautifully presented.  With hard back covers, special slip case and stunning illustrations this is the perfect gift for any child who likes being read to or reads for themselves.  Have a look at their children's selection here.
Orchard Toys Games
I have mentioned many times that our kids love playing games.  They started off with jigsaws and then Mr O found a love of snakes and ladders and after that we started with a selection of Orchard Toys games coming into the house.  Every birthday and Christmas we will buy or be given more Orchard Toys gifts from family and friends and the boys can't get enough of them.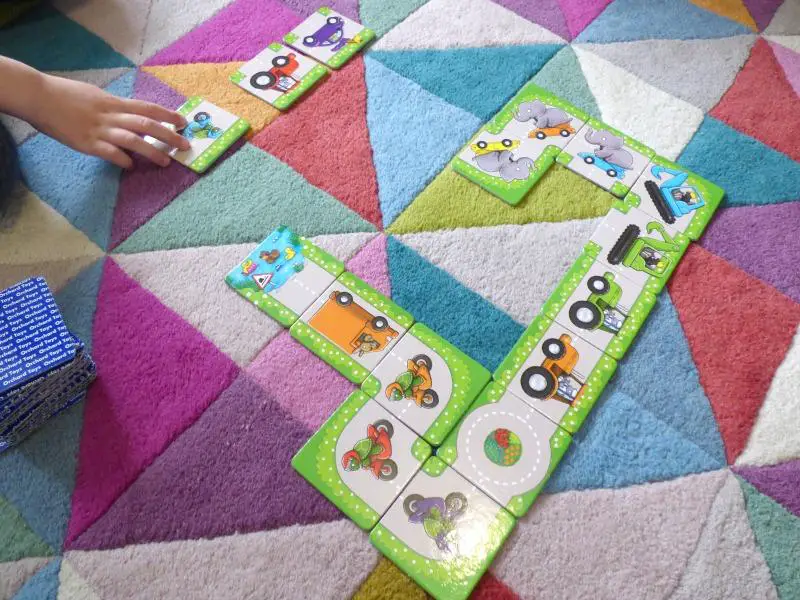 Even our two year old enjoys to play the Follow That Car game, which is perfect for beginning to understand matching colours and shapes and a recent addition to our collection, Rocket Game, has been a firm favourite with both boys with little one practicing to count the number of loops in his rockets tail.  We have other games that are only suitable for our 5 year old, such as Pop to the Shops, which is excellent for getting an understanding of money and shops.  Orchard Toys are great fun for the kids and if you ever lose a piece you can simply email Orchard Toys and they will send you another piece out free of charge (although a donation to their chosen charity would be appreciated).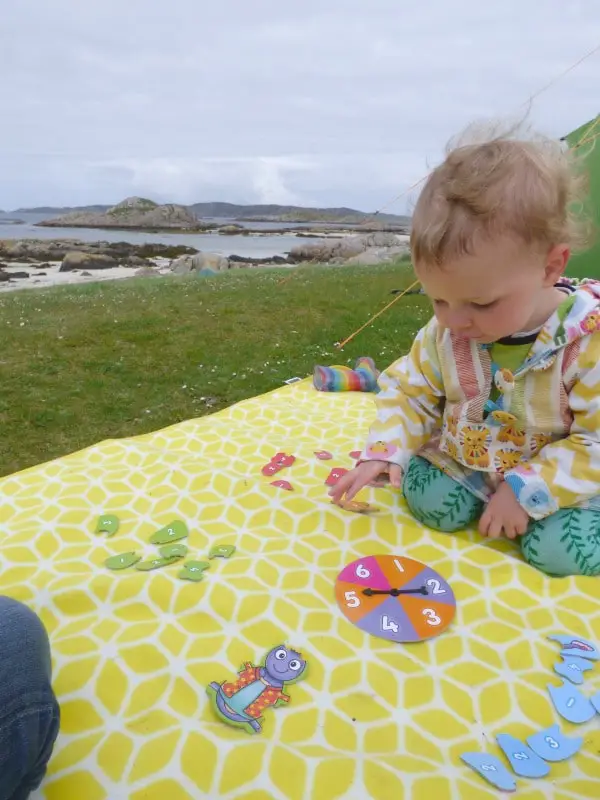 Electro Dough Kit
The Electro dough kit is a little bit of science and creativity all mixed into one.  First you need to mix the conductive dough and sculpt it into shapes or items, then use the lights, buzzers and switches to make your creations light up and make sounds!  I love this as a STEM toy, it really gets children interested in how electricity works and they can use their imagination at the same time.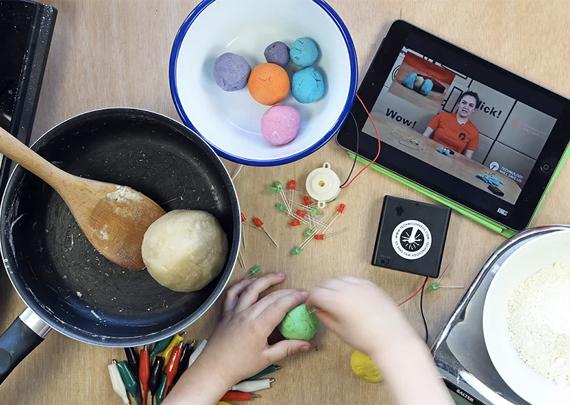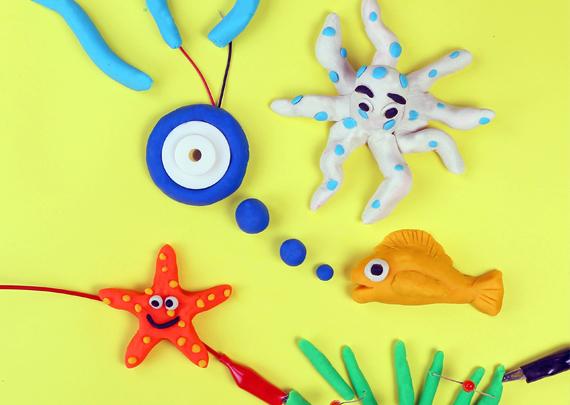 You can use the online ideas to create different scenarios or make up your own, each kit contains all the electrical components and a few cookie cutters.  You will also need a few common kitchen ingredients to make the dough and 4 x AA batteries.  Kids can make anything they like from their own light up birthday cake to glowing fish and spooky skulls.  Perfect for kids aged 4+, you can buy it here.
The Little Bathtime Company
As a child I always got a bottle of the Matey bubble bath at Christmas (and always a box of After Eights too!), which was a nice treat with the cool design of the bottle.  My boys love this bubble bath from The Little Bathtime Company, which is organic and free from sulphates and parabens, it also makes pretty good bubbles, essential for a kids bathtime!  You can buy a gift set of bubble bath and body wash/shampoo in a choice of three scents; dinosaur, ocean and fairy, head over here to find out more.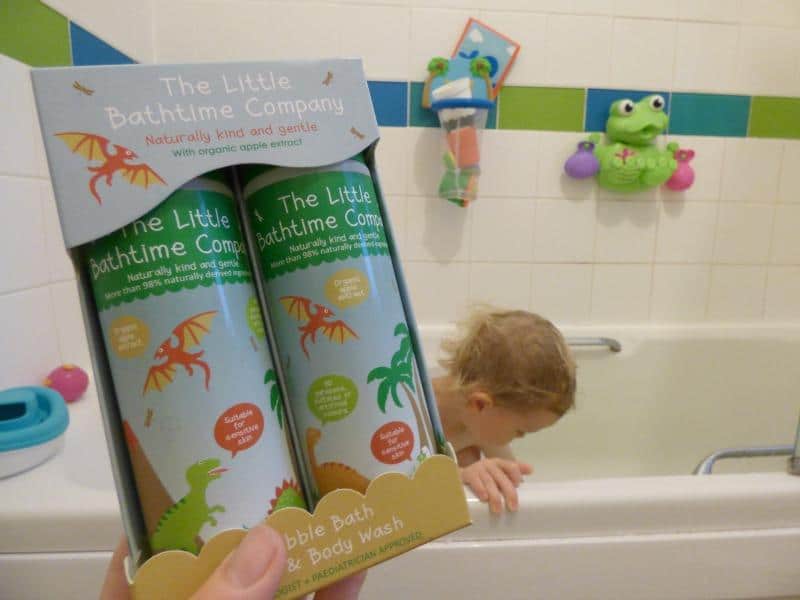 Whizz Pop Bang Kid's Magazine
Whizz Pop Bang is an awesome kids magazine, which is jam packed with activities, experiments, facts, science news and even interviews with real life scientists.  Both you and the kids will love reading it and working on different experiments, it's great for encouraging STEM activities and getting kids of all ages interested in science.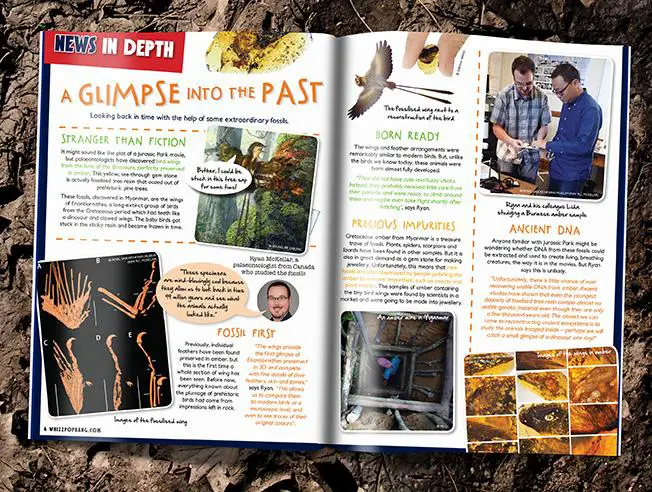 I am also impressed that they bring in real life scientists too, this way kids know that there are opportunities for future careers in a while host of scientific topics.  Having a BSc degree myself, I would love to know my kids are getting a magazine that encourages them to experiment and discover how things work.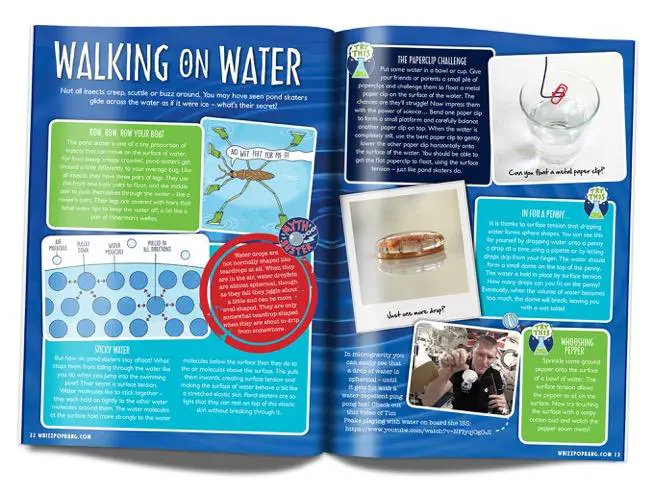 It's also not very expensive and easily affordable as a monthly subscription!  You can get your very own Christmas issue  FREE with the code XMAS16 (starts 2nd November) with free Christmas wrapping paper.
Enter to win your very own SwimFin
SwimFin