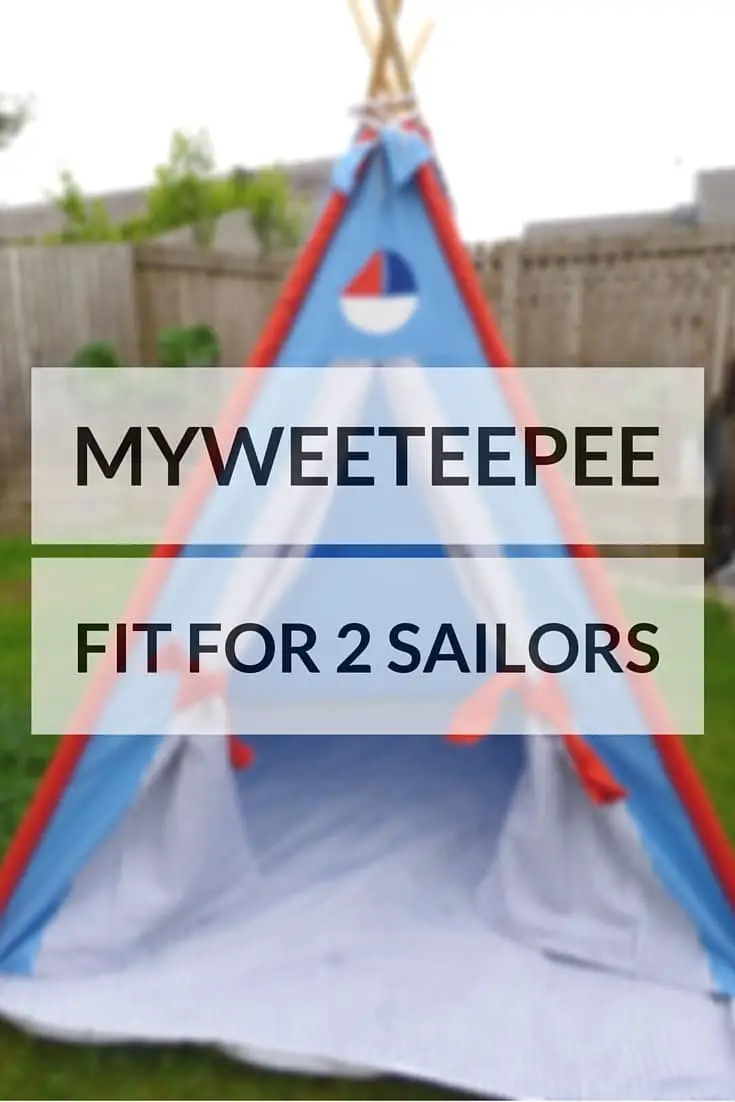 I was very excited when Myweeteepee asked if we would like to be one of their ambassadors.  I love proper teepees and they have a gorgeous selection of designs.
The boys are very interested in boats at the moment, often using cardboard boxes as 'ferries' for their cars, you can thank our galavanting to Scottish islands for that current play obsession!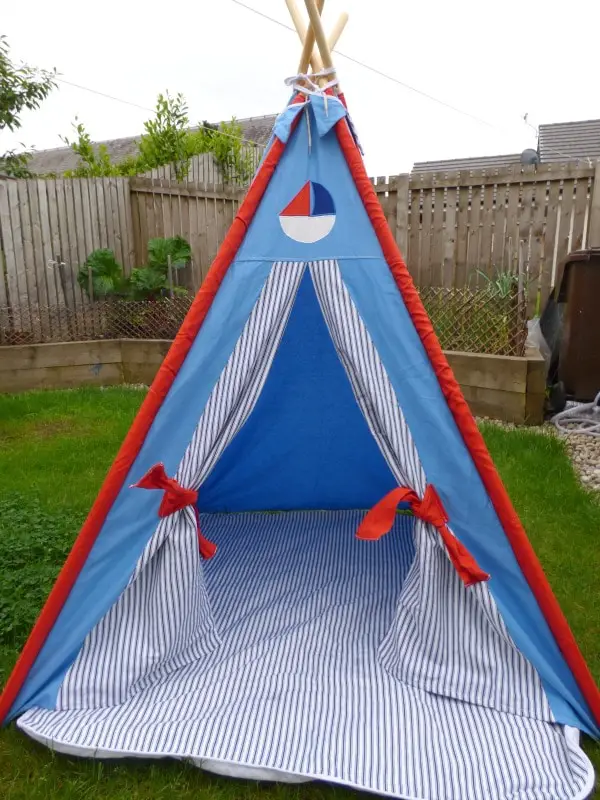 The teepee was so easy to put together and it comes in it's own canvas bag complete with non-slip play mat and bunting.  I was quite pleased that Myweeteepee had considered the backing to the play mat as we have had a few incidents with the boys using blankets on the laminate floor, so a non-slip backing is perfect for two rambunctious little boys!
When they first saw it they were very excited and immediately dived inside to peek out the 'porthole'. The two of them have been playing boat themed games all day!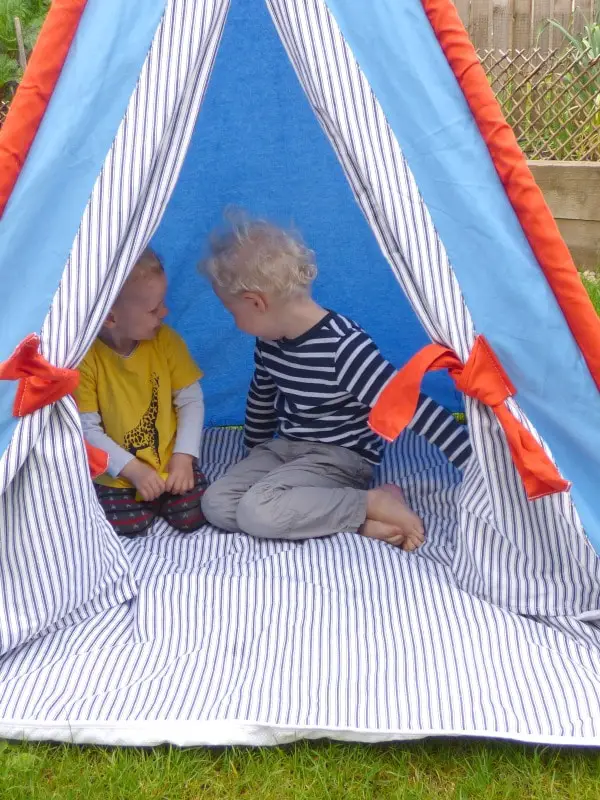 We have had an awful week of rain and so we could only get the teepee outside to enjoy it in the garden today.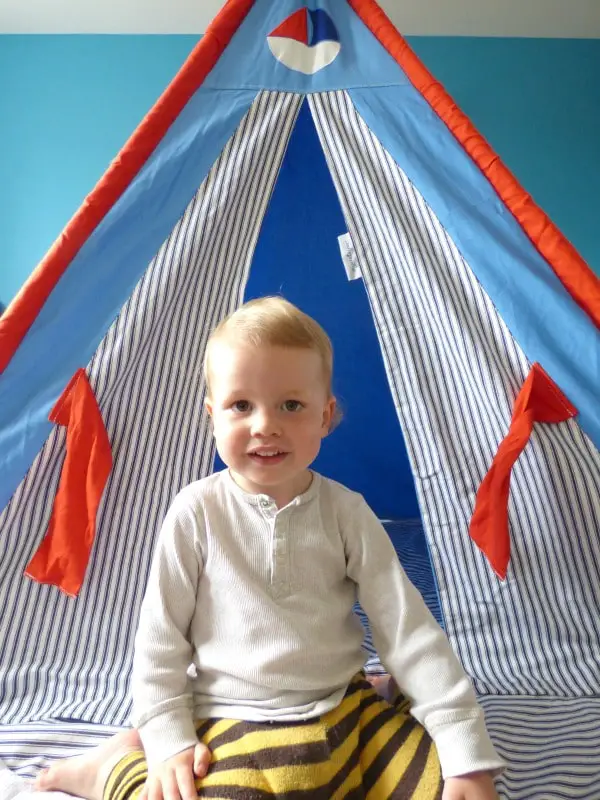 I'm sure it will be getting a lot of use over the next few years from both boys.  Sometimes as a place for imaginative play and at other times a place of quiet sanctuary.
Today is Den Day, set up by Save The Children, and they are asking you to set up your own den and donate money to Save The Children.  Myweeteepee are taking part and are asking for a donation to their fundraising page.  One lucky person who donates money to their page will be chosen to win their very own Myweeteepee.  So set up your own den in the woods, at home, wherever and donate to Myweeteepee's fundraising page by the end of today (18th) to help a good cause and for a chance to win your own teepee.
J x
* I received this teepee for the purpose of this post, however all opinions are my own.