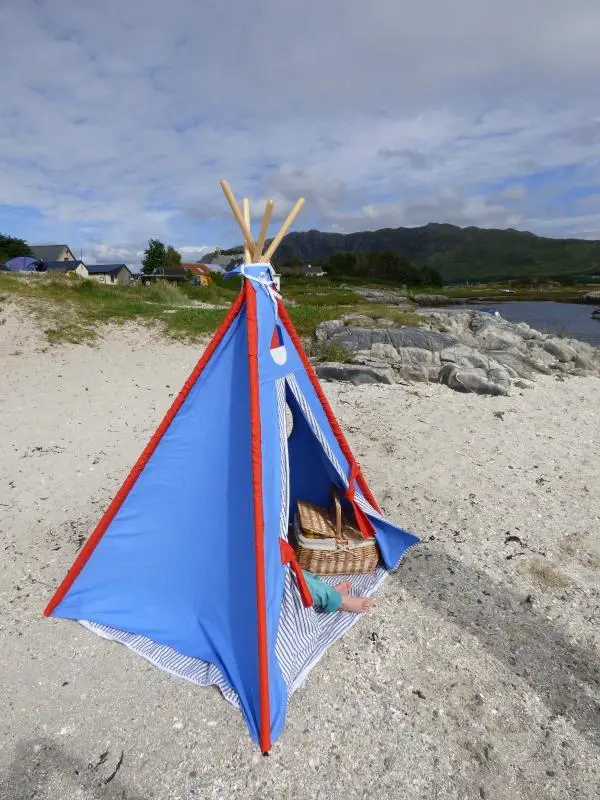 The beach is the perfect place for a family holiday, with plenty of wide open space for the kids to run wild and lots of exploring, from sandy beach to rocky tidal islands.  Our two boys loved our recent holiday at Arisaig, camping on the beach means that we can get out exploring as soon as we've gulped down our breakfast.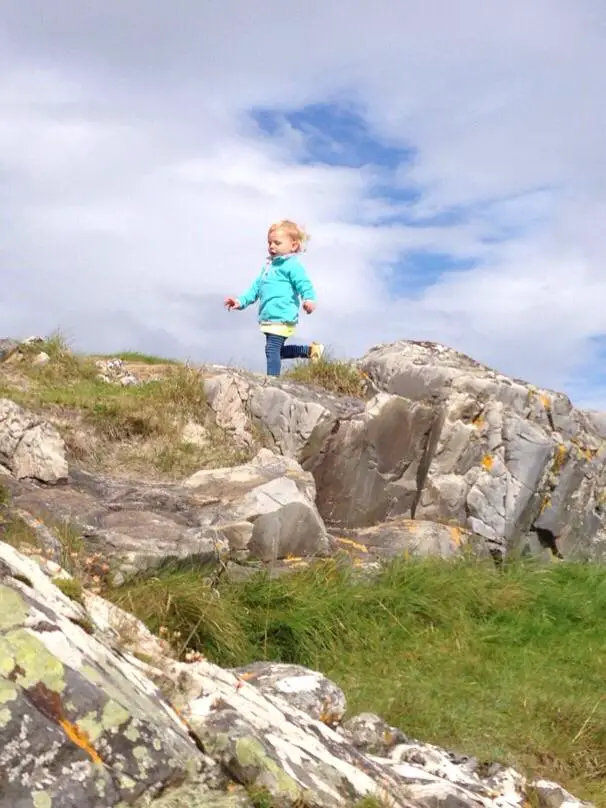 We definitely spent time climbing the rocks and peering at the rock pool wildlife.  The anemones were our favourite and the boys became quite good at spotting them in the tidal pools.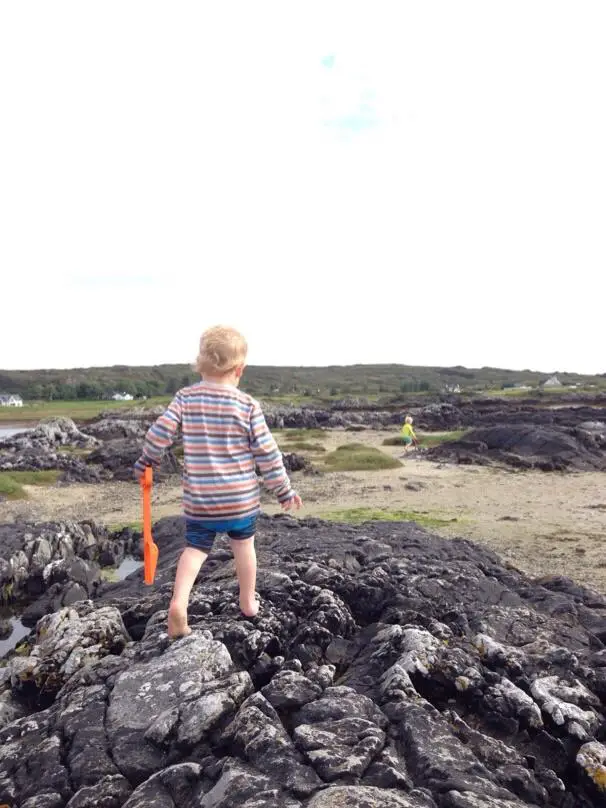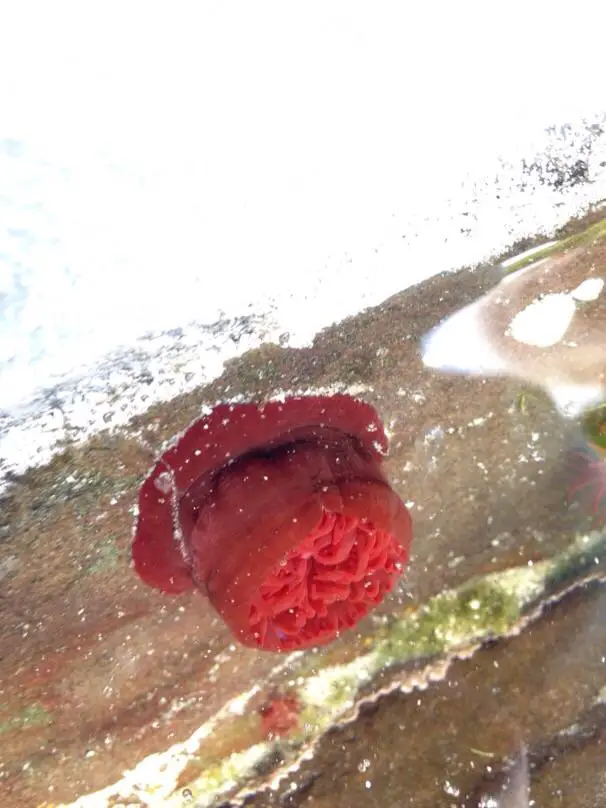 Of course, whenever you are at the beach it's nice to get a little shade out of the sun, or the wind (which is more likely in Scotland!).  We took the boys Myweeteepee with us for this purpose and the boys loved sitting in it having a bite to eat.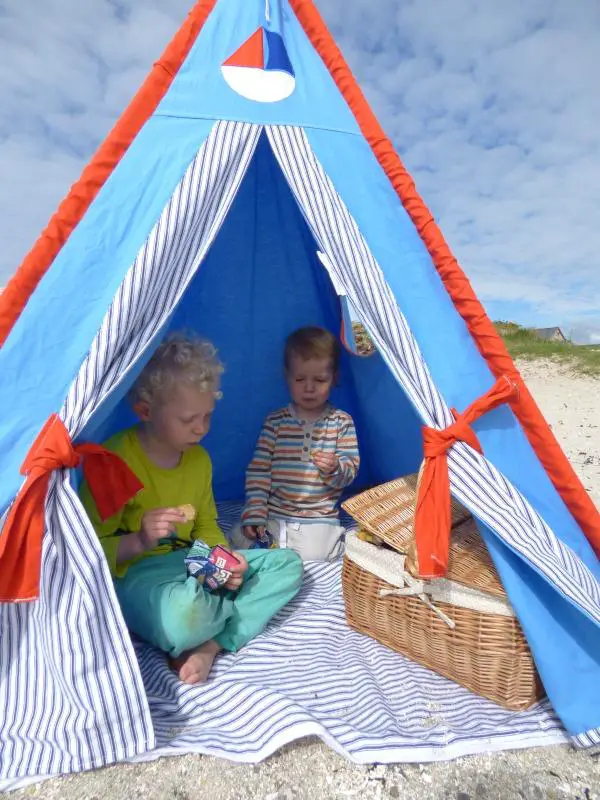 Littlest tends to get a bit upset at walking on sand with lots of shells and stones in it, he's not like his big brother and happy to be bare foot all the time!  He did, however, love having a little place to sit on a soft blanket in the shade, where he could still dig in the sand.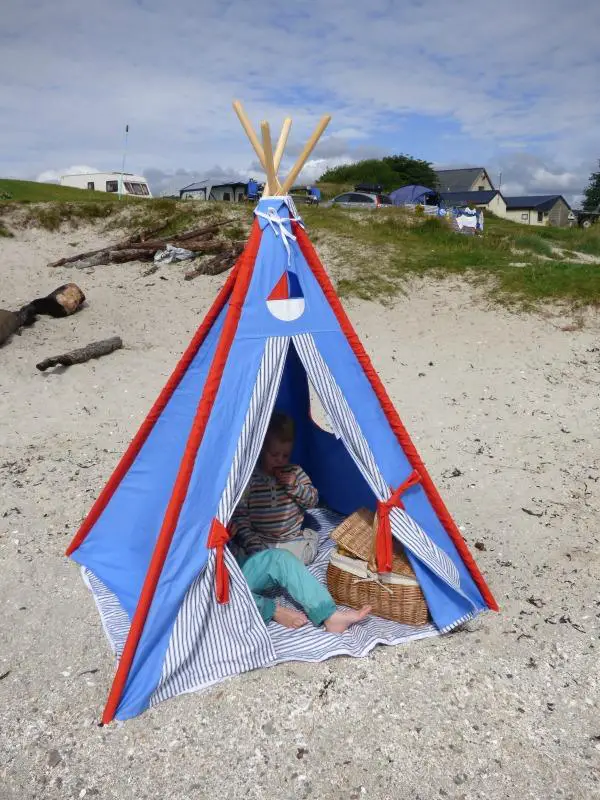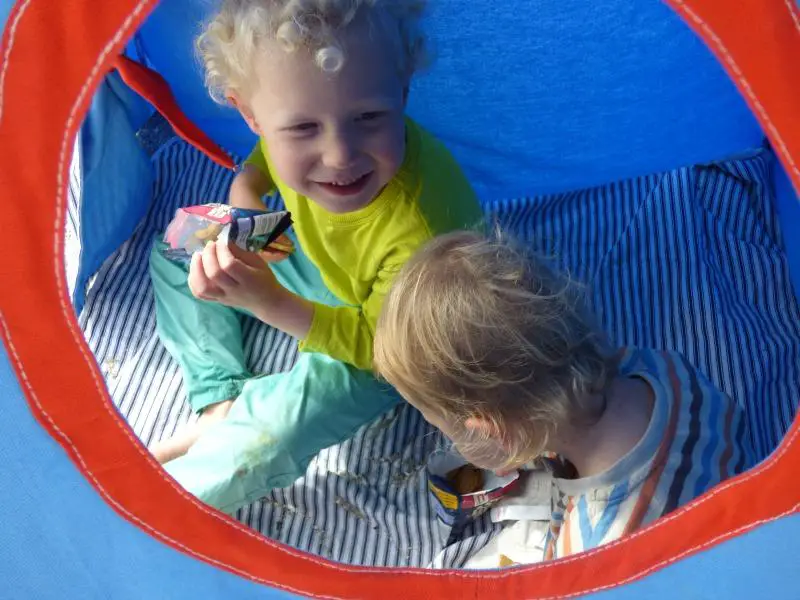 The Myweeteepee is such a perfect little tent for the beach, sturdy enough to not blow over in the wind (believe me it was definitely windy when we had it up!) and easy enough to carry in it's storage bag and put up and take down.  The canvas is great quality and easily keeps the sun out and your little one happy playing in the shade.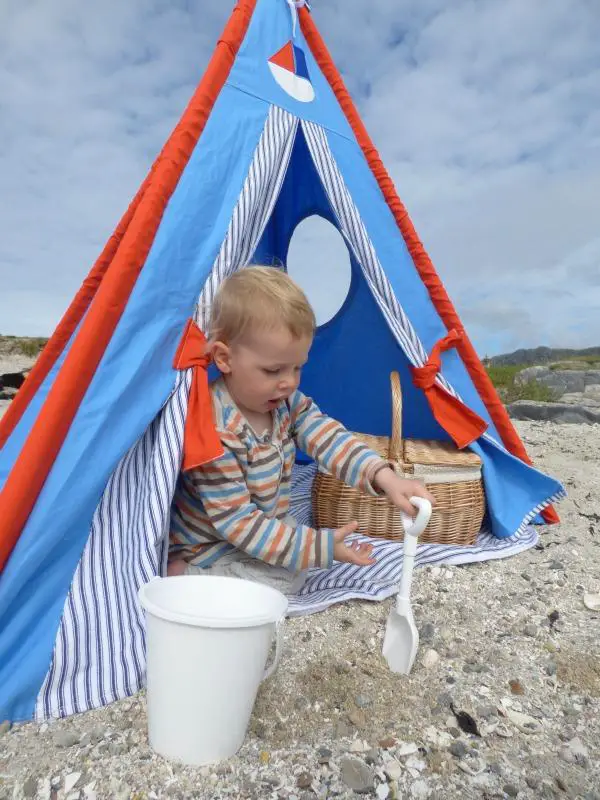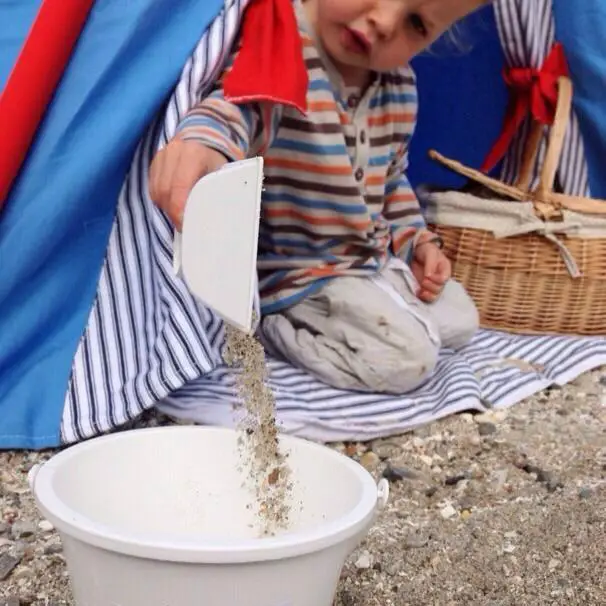 Would you put a teepee up at the beach?
J x
* I received this teepee for the purpose of this post, however all opinions are my own.