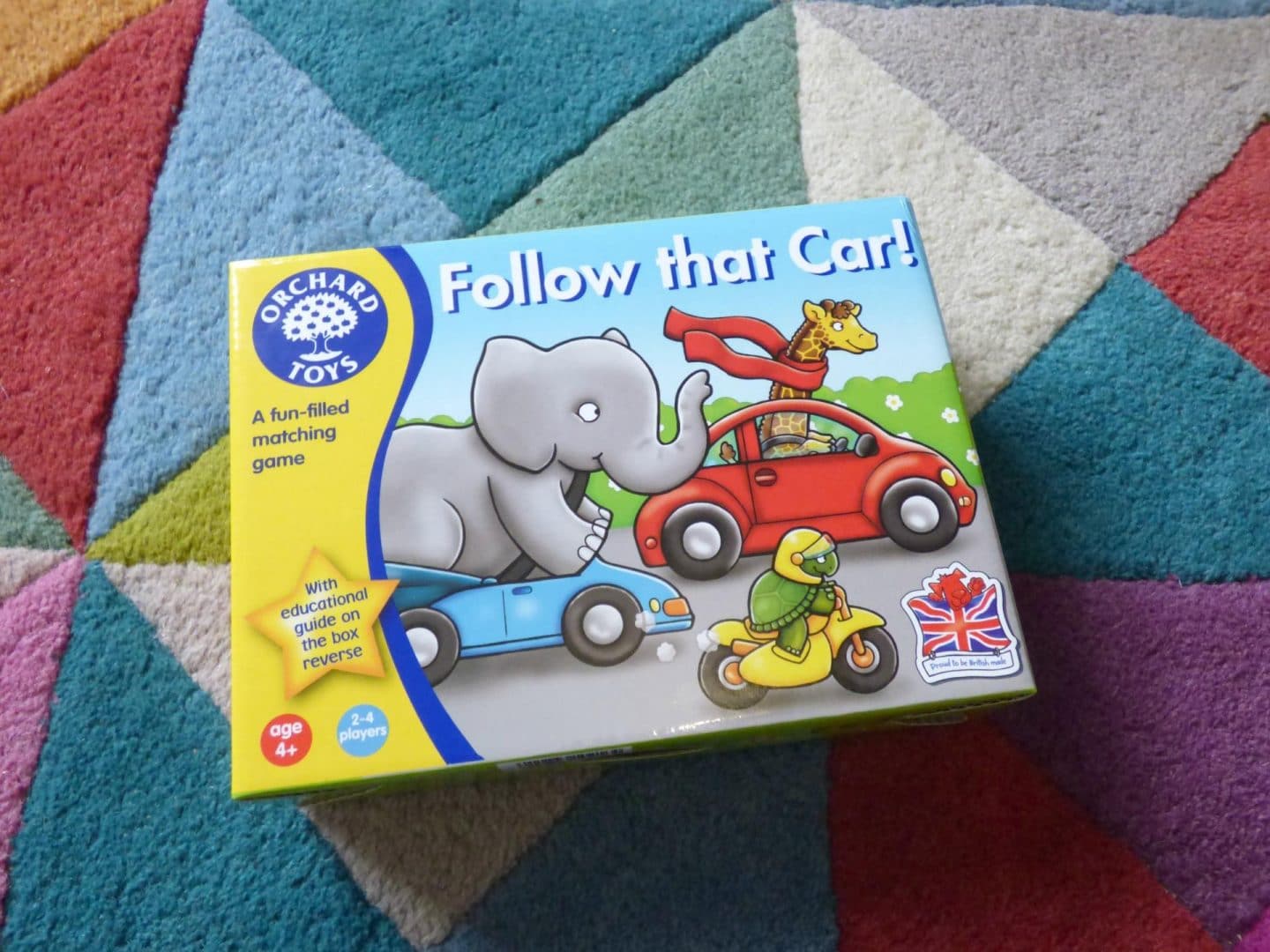 We have a lot of Orchard Toys games, some we have been given for review, others presents and some we have bought as toys for the boys.  Every single one has been loved and played over and over, which is of course what you look for in a kids game!  We were recently sent the Follow That Car game, which is a little like dominoes with tactics.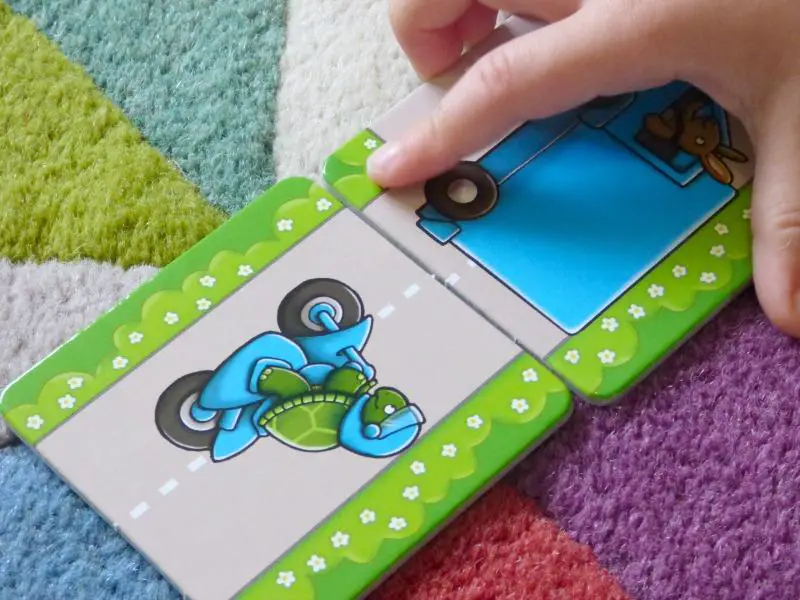 The game consists of a selection of road pieces featuring different animals driving a variety of vehicles in different colours.  The aim of the game is to match the colour or type of vehicle that is on the table to one you already have.  It's a fairly easy concept and even our 2 year old can understand (although he doesn't have as long a concentration span!).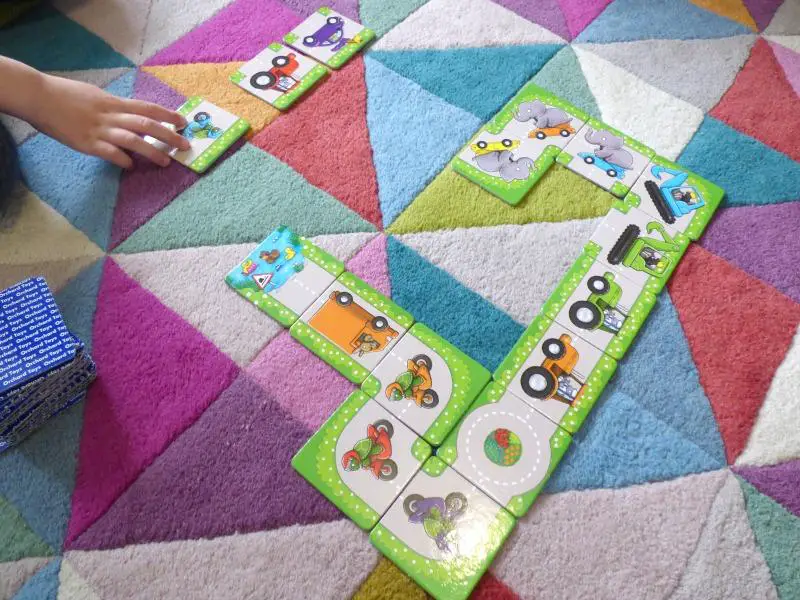 To make the game more interesting there are also different road blockages, which you can use as a tactic to block road ends so others can't use them, some playing pieces have corners or roundabouts and you need to place the cards so that the vehicles are all travelling in the same direction.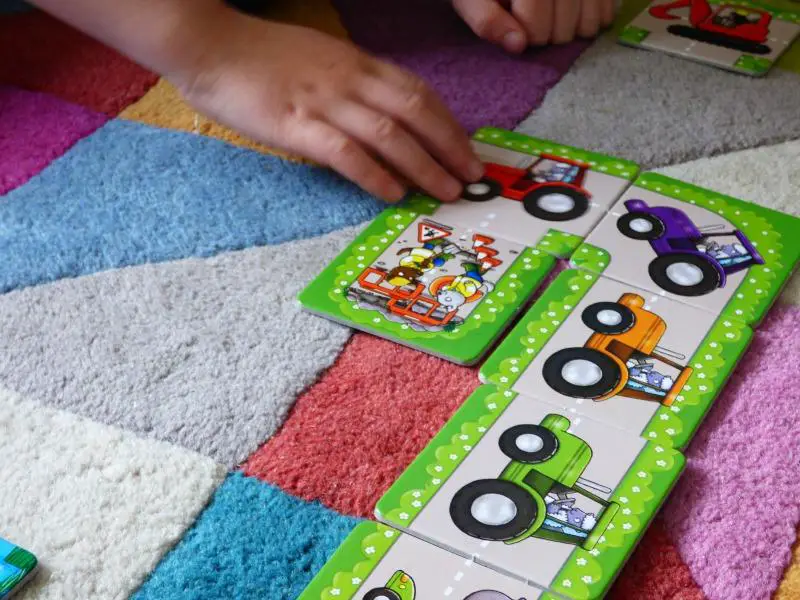 The quality of the game is great, as always, the cards are thick and not easily destroyed by young children.  The pictures are clear and colourful, with cute pictures of animals driving cars, diggers, tractors and more.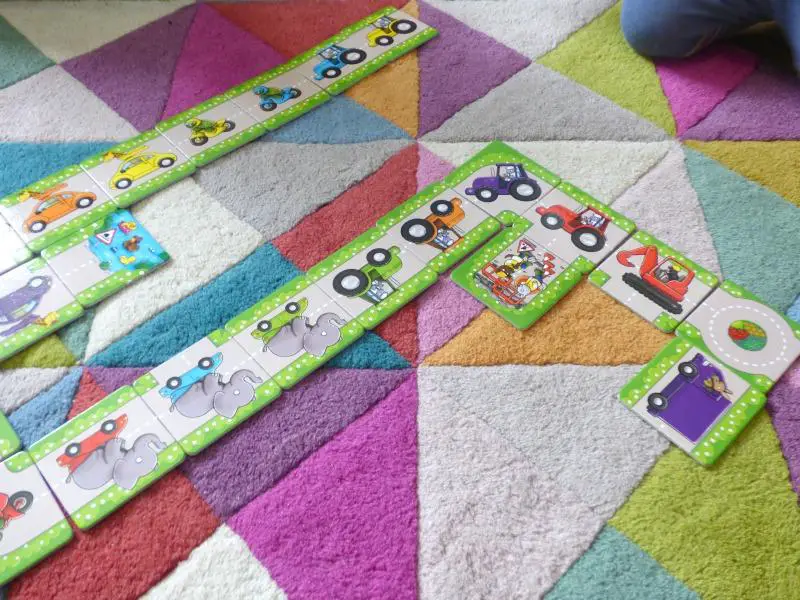 I knew that our 5 year old would enjoy playing the game, but I was surprised at how quickly our 2 year old understood the rules.  He can colour or vehicle match and using the game helps him practice to count to 5 (the number of cards everyone takes at the start of the game), not too bad for a little one!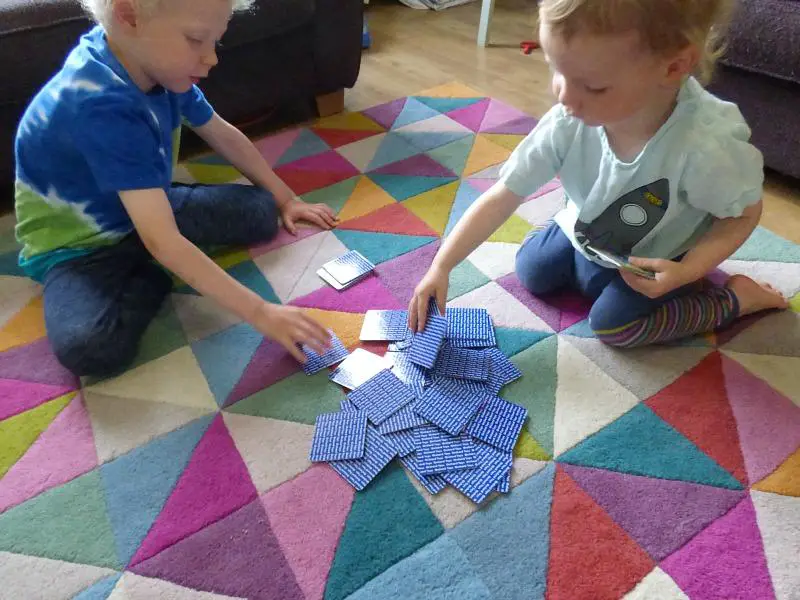 What do you think of Orchard Toys?  Which is your favourite game?
J x