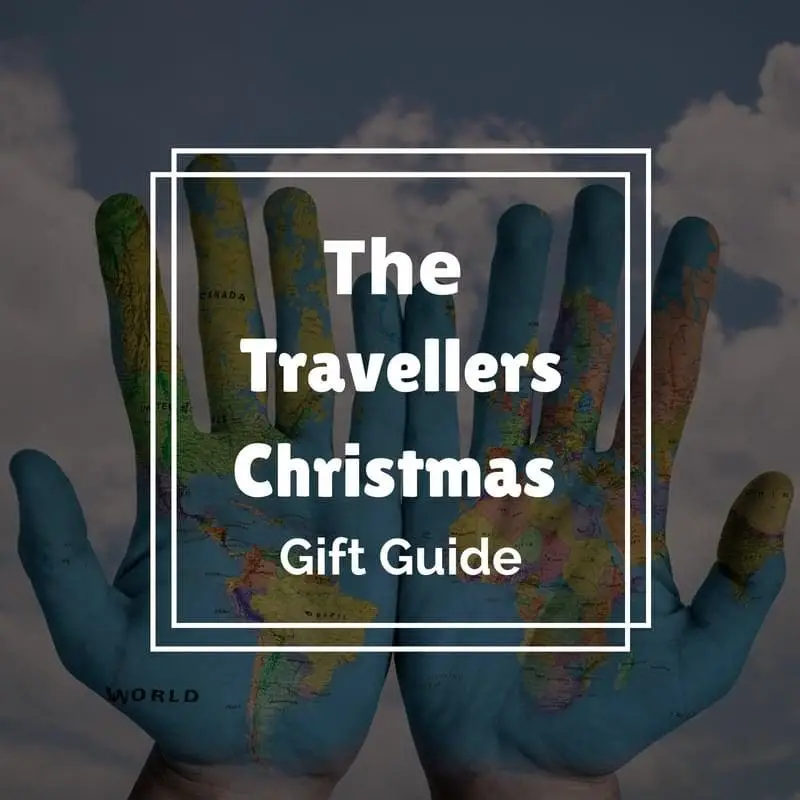 We love our travel, from tents to hotels, we love to get away in whichever way we can.  I also don't mind whether we are taking a trip in Scotland or abroad, it's just nice to get away from home and explore together as a family.
In light of this I have put together a gift guide for all those travellers, adventurers and explorers.
GorillaPod
When you're travelling one of the most important things is to have a camera with you.  However, if you are anything like me then you will want to have everyone in the photo or when travelling on your own you would like a photo of yourself.  So that's why I love the GorillaPod, it's a handy size to pop in your bag and take with you everywhere, cities, buses, mountains, beaches.  The perfect little tripod for travel it can cling onto anything with its flexible legs.
Travelogue Travel Journal
I love to have a journal to write, draw and stick things in, but it can sometimes be a bit boring to have a plain book when there are so many more exciting options out there.  I especially love this travelogue, which has 8 mini scratch maps of different world regions along with travel journal and presentation folder.  There are even pockets to keep ticket stubs and other memorabilia.
Bridgedale Socks WoolFusion Trekker With CUPED Technology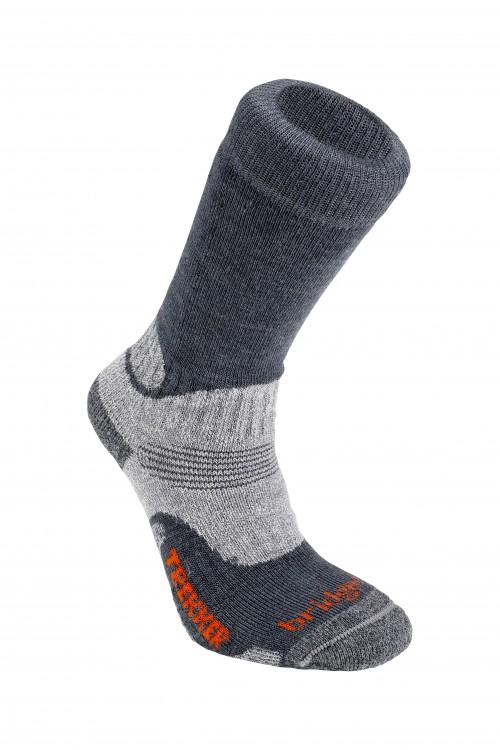 Bridgedale is a well known brand of hiking socks and the WoolfFusion Trekker's have special copper ion technology embedded into the fibre of the socks to keep feet fresh during long winter walks.  The Enduro Wool and technical fibres provide balanced insulation and fast wicking moisture control.
My husband is an arborist and has been wearing these socks whilst he's hard at work.  They definitely seem to be great at avoiding that smelly foot syndrome, which often happens when you have feet stuck in boots all day!  I've also been told that the Bridgedale WoolFusion Trekker Socks are extremely comfortable, so well worth it if you are an adventurous person who loves to hike on their travels.
Eyn Storage Phone Case
The Eyn storage case is fantastic for travellers, it is first and foremost an Phone case (with a huge range of colour choices), but is also has a mirror and a storage case for cards, money, ID and even specially designed lip balm.  The phone case has a handy strap to carry it on your wrist and can be used as a kickstand to watch videos or chat via FaceTime.   This is a fantastic travel accessory which you can keep on hand and use it for capturing your travel memories, chatting to family back home via FaceTime, checking your appearance and buying souvenirs.
Another great company, Buddha Nose, also makes lip balm that's the perfect size to fit inside the storage case, which you can buy from Eyn Products too.  They have kindly given my readers a 20% discount on their cases using the code MONKEYANDMOUSE, just head over here, and you can even enter the competition at the bottom of this page to win your own Eyn phone storage case!
The Great British Colouring Map
O.S. has published The Great British Colouring Map, a large high quality book with over 55 pages of maps from all around Britain, featuring iconic cities, tourist spots and historical sites.  This would be a perfect Christmas gift for those who love to holiday in Britain and can have fun colouring in areas they have visited or exploring new areas to be visited.
You can enjoy maps from Loch Ness, Edinburgh, London, Welsh castles and Blackpool Centre amongst others.  I really love the quality of this book and the fact that there are likely to be several maps that you will know well and so many more that you will want to explore and find out more before visiting.
Trunki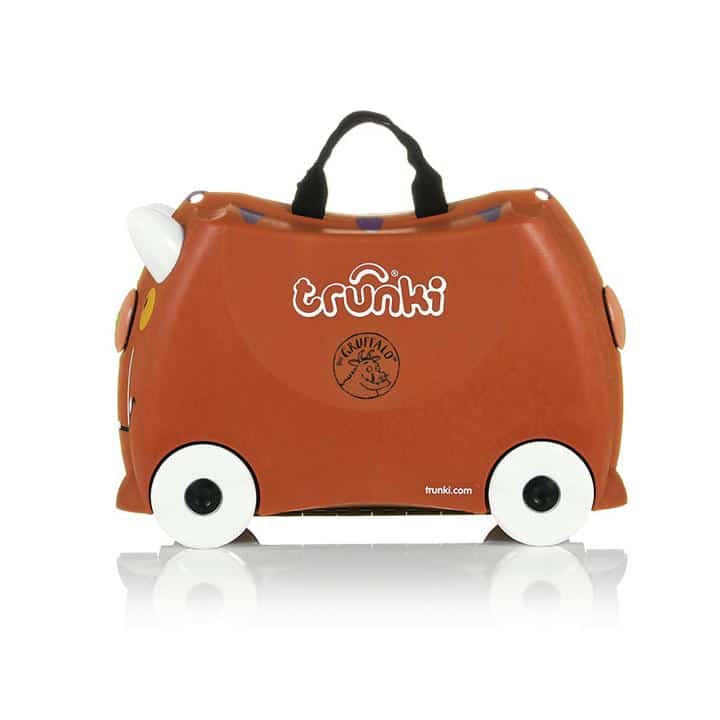 I'm sure you will have heard of Trunki, they are the creators of the well known kids ride-on suitcase, which was a life saver for us in the huge Amsterdam airport on our holiday last year.  I could easily carry our toddler, but an older child is a lot heavier when you have your own heavy luggage.  Instead he was pulled along on his Trunki from one end of the massive airport to the other (a 15 minute brisk walk), just in time to catch our next flight.  Trunki's are also small enough to fit into the overhead compartments on planes, but big enough to fit a whole host of toys, activities, books and spare clothes, just what you need with young kids.  I was very impressed at just how much we could squeeze into the cases.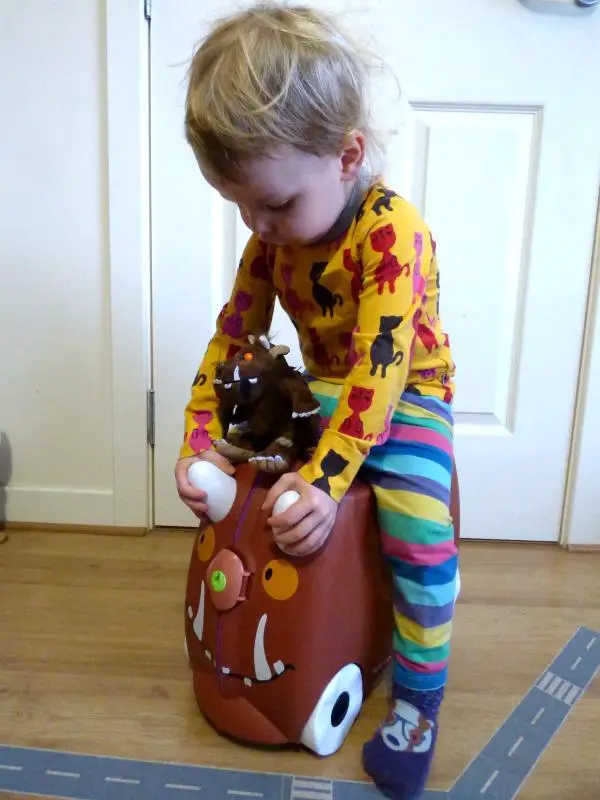 If you have ever been stuck at an airport with delays, then you will probably understand how useful a Trunki would be for young kids.  Somewhere to comfortably sit on, a ride-on for entertainment or just to pull them around for a little while whilst your other half waits in an endless queue due to power shortages to the baggage conveyor belt at check in during a thunder storm (yes, we had an impressive thunder and lightning storm on the day we left Italy last year, causing a bit of a headache with our flights!).  For anyone travelling with kids, a Trunki is a must! The perfect gift for travelling tots.
Hickies Lacing System
When you are walking through security and you are asked to remove shoes to put them through the scanner, don't you feel a bit annoyed about the time wasted untying and tying shoe laces?  This is where Hickies Lacing System comes in, their rubber lacing system means that normal lace up shoes can be turned into slip-ons, making it a lot quicker and easier to get through security at the airport.
They come in a variety of colours, just choose those that are most suited to your shoes and lace up, depending on how tight you want your shoes, you can attach the 'laces' in three different ways or a combination depending on the shape of the shoe and the fit on your foot.  A simple idea, but makes life a lot easier in the long run!
Tooletries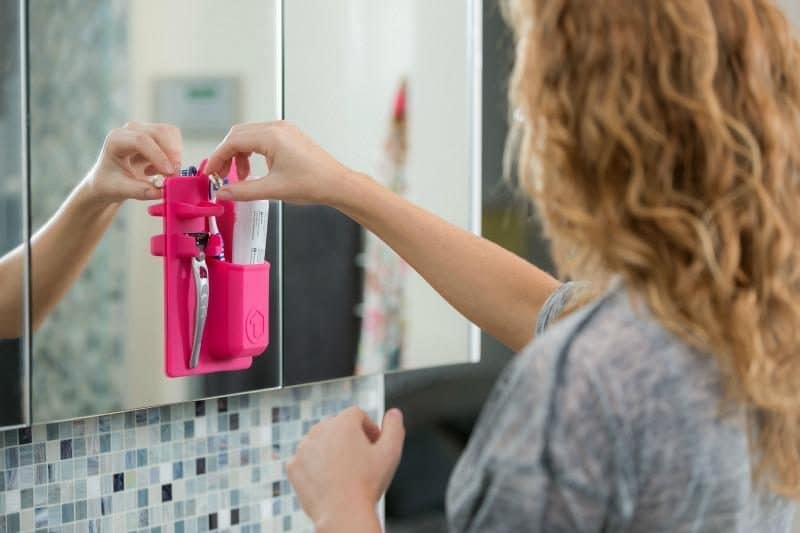 There have been many times whilst travelling that I have had nowhere clean that I wanted to put down my toiletries in the shower room, instead trying to hang or balance wash bags to prevent everything falling out or getting dirty.  Tooletries have a fantastic new set of toothbrush and razor holders which stick onto smooth surfaces (such as tiles) and you can safely store your toothbrush, paste and razor all together without worries of them touching dirty surfaces, but have them right on hand for use. Aside the toothbrush holder and razor holder, you can also buy a mirror, so you can always ensure you are looking your best when leaving the wash room.
They come in a variety of colours, are safe and hygienic and are easily cleaned.  This would be perfect as a stocking filler for any travellers on your Christmas list.
Enter the competition to win your very own Eyn Phone Storage Case –
Iphone storage case