.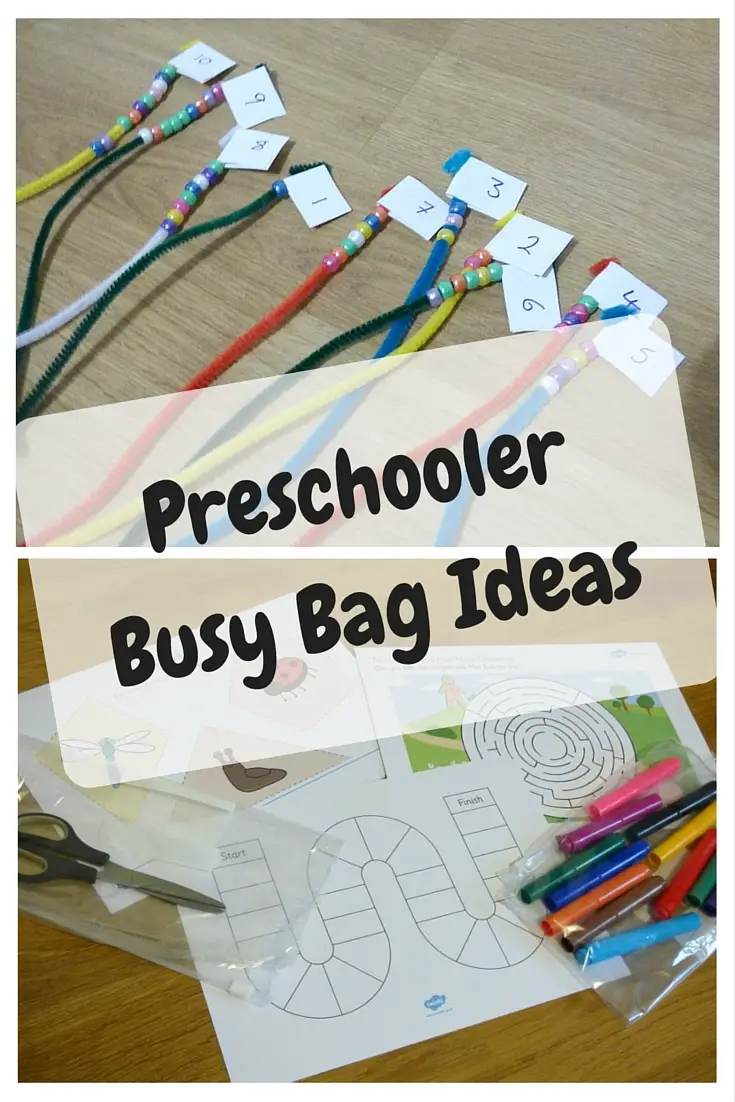 One of my more important preparations for camping last weekend and again for next week is sorting out the boys busy bags. I dislike taking lots of plastic toys with us, but after a little research of busy bag ideas I came up with several that easily fit into their bags.  They are perfect for entertaining them in the evenings or on wet mornings.
Ideas for Busy Bags for 4 Year Olds
I created several toddler busy bag ideas for Mr O for our holiday to Italy last year, check this post and this one to see all the contents.  It was incredibly successful at occupying him both on holiday and even at home throughout the year.  Of course one of the favourite busy bag ideas was the train track small play that I created, click here to download your own.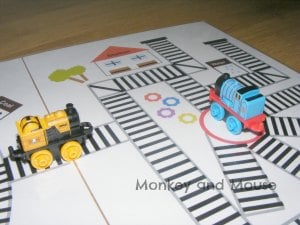 This year I have added a few new items.  Focusing on fine motor skills for Mr O, as he needs a bit more help at controlling a pencil.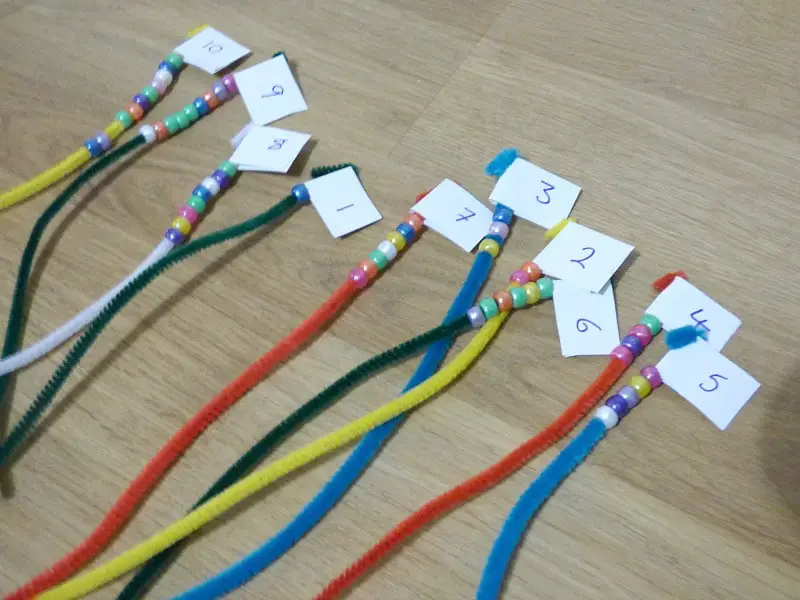 He loves this easy pipecleaner and bead counting bag. I think I might need to make more numbers up to 20, as he's surprisingly quick at this!
He also enjoys sewing these buttons onto the plastic grid with his needle, effective and cheap.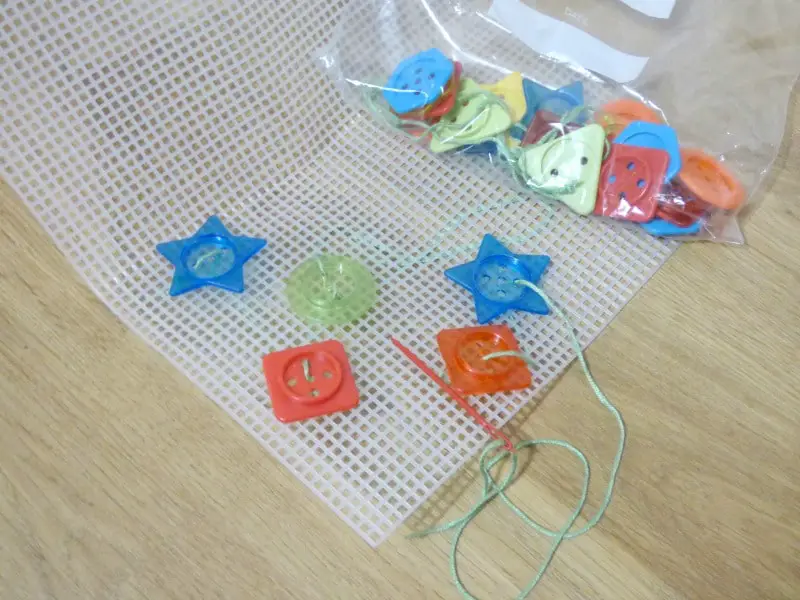 I've also been trying to make it easy on myself and have printed off some great sheets from Twinkl to supplement the handmade busy bags.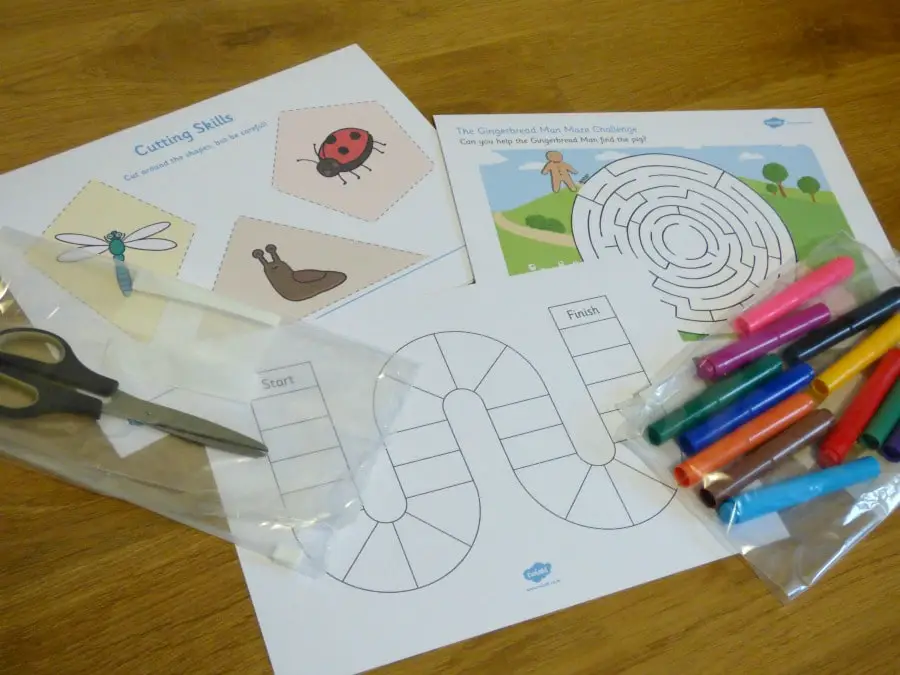 The mazes are great to help with fine motor control and pencil grip.  Plus if you laminate them you can simply include a dry erase pen and wipe to make it re-usable.
My 4 year old has a great love for board games.  So the DIY board game templates are great for him to use his imagination and create his own idea.  I've added several of these sheets, colouring pencils and a dice and buttons to this busy bag.
Do you use busy bags with your kids?  What are your favourite busy bag ideas?
Pin Busy Bags For 4 Year Olds