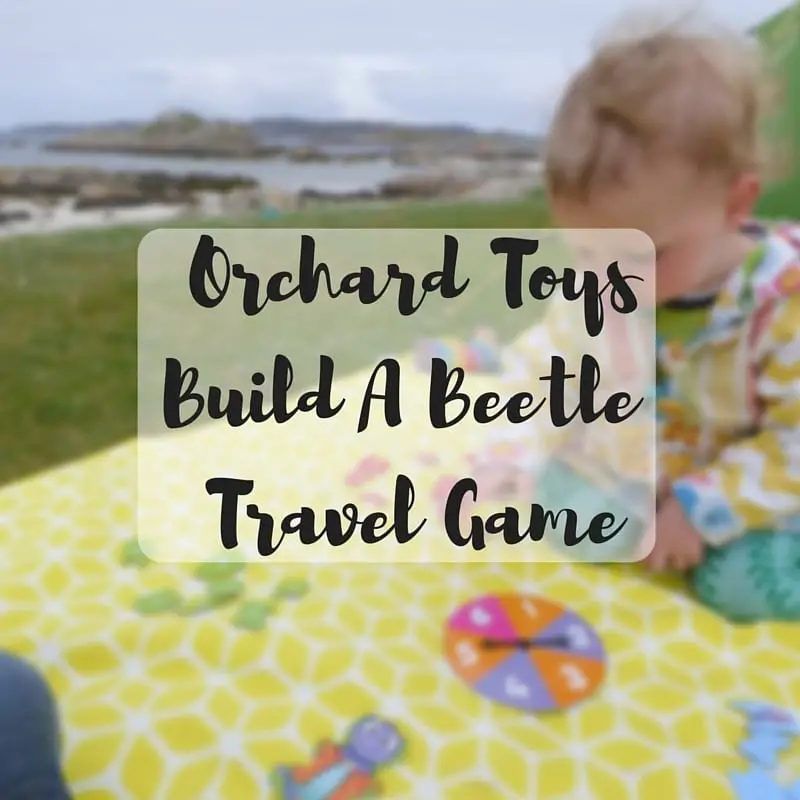 I imagine most parents have at least one Orchard Toys game for their children.  They are perfect for small hands, made in hard wearing card, but most importantly they are fun to play.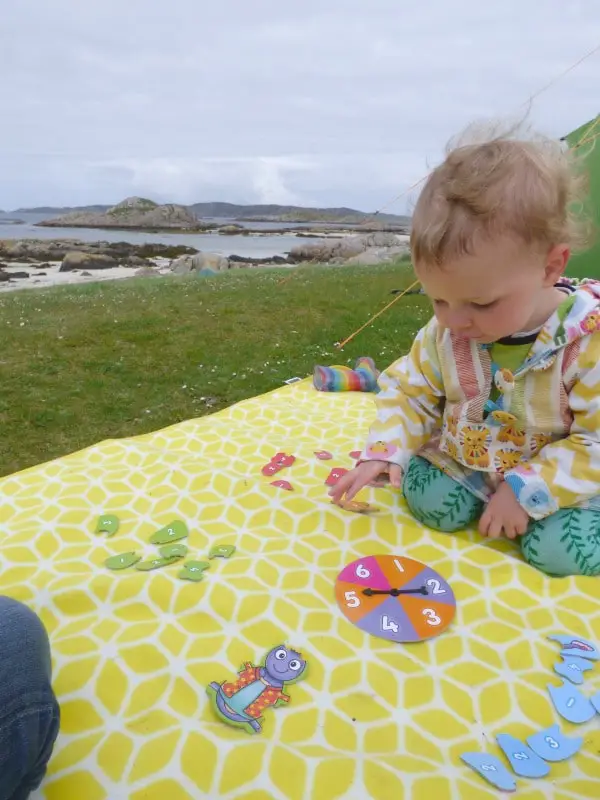 We were sent the Build A Beetle Travel Game to review whilst on our recent camping trip to Mull.  Although we spent most our time on the beach, it was nice to sit still for a little while and enjoy a family game.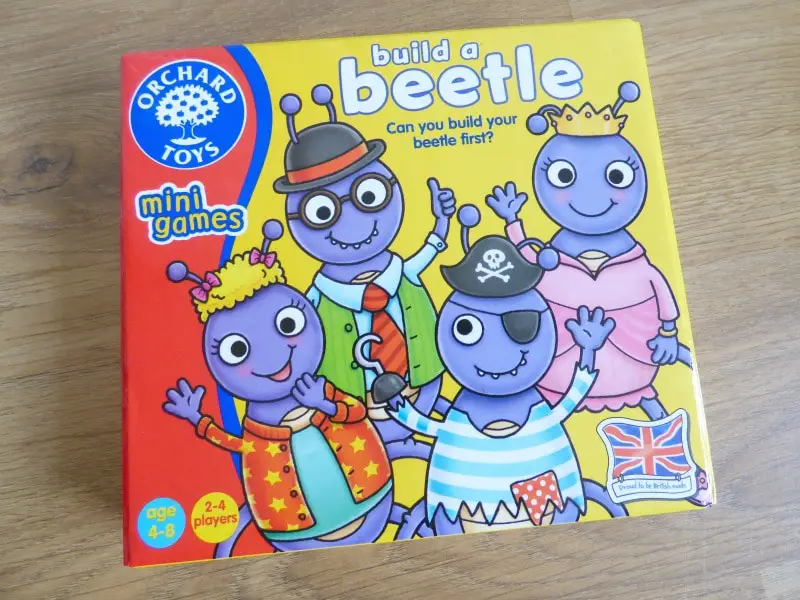 The game is in a compact little box, which can easily be fit into a bag to take with you on planes, trains, boats or even into a car packed so full of camping essentials that you are unsure if you will even fit into yourself.  The beetles are all very colourful and exciting designs, which the children loved putting together.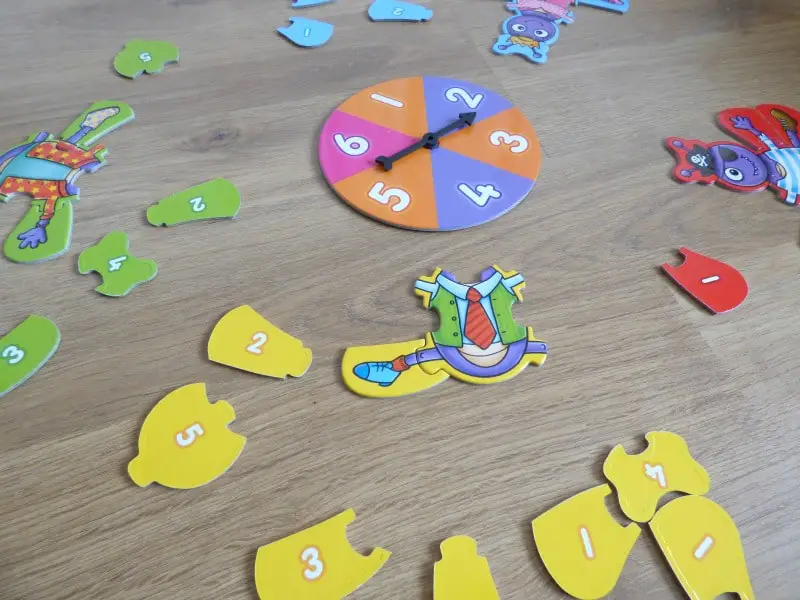 The aim of the game is to be first to build your own beetle.  You do this by spinning the dial and placing the correct numbered piece of your beetle onto the middle of the beetle.  You will first need to spin a 6 to get the middle, but all other pieces can then be attached (aside the antennae, which needs the head to be attached first).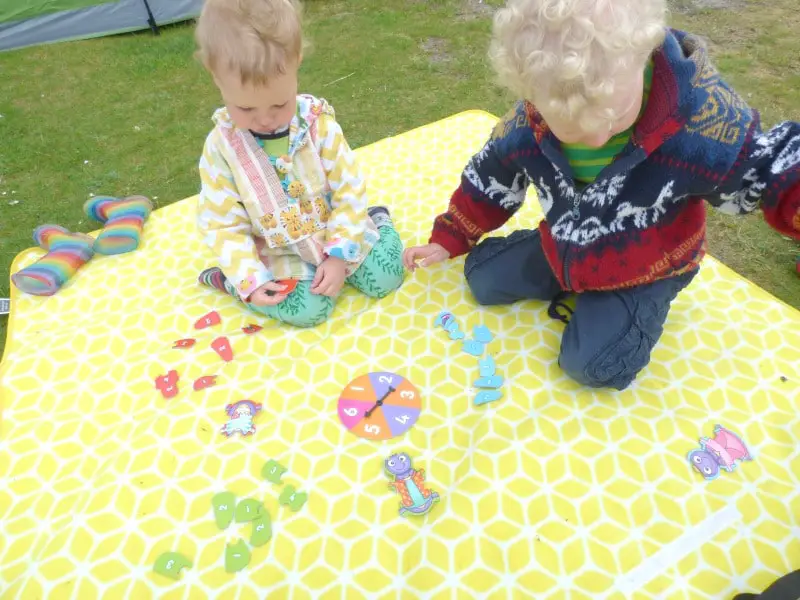 We had fun playing this in the tent when it was raining in the evening and also outside whilst daddy was packing up the car to go home.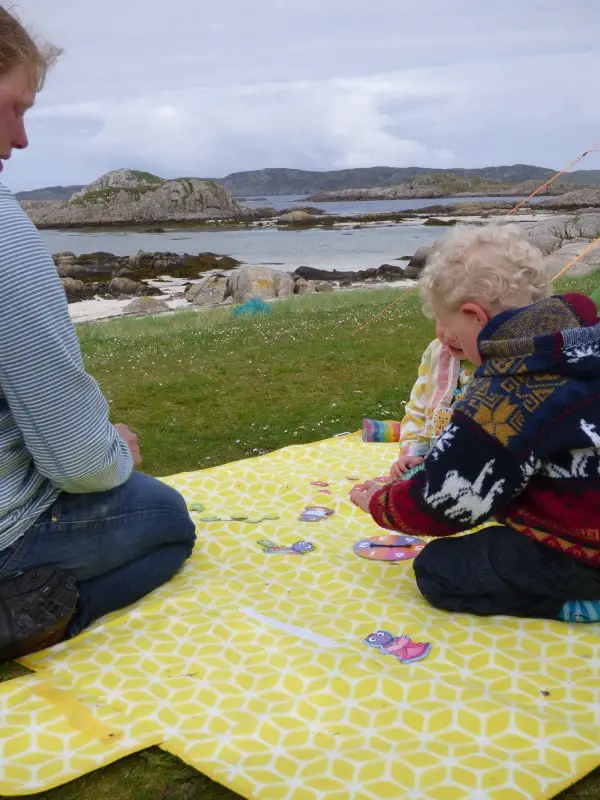 A great game for children aged 3-6, which can easily be taken on holidays throughout the world.  Check out the rest of mini games range from Orchard Toys here.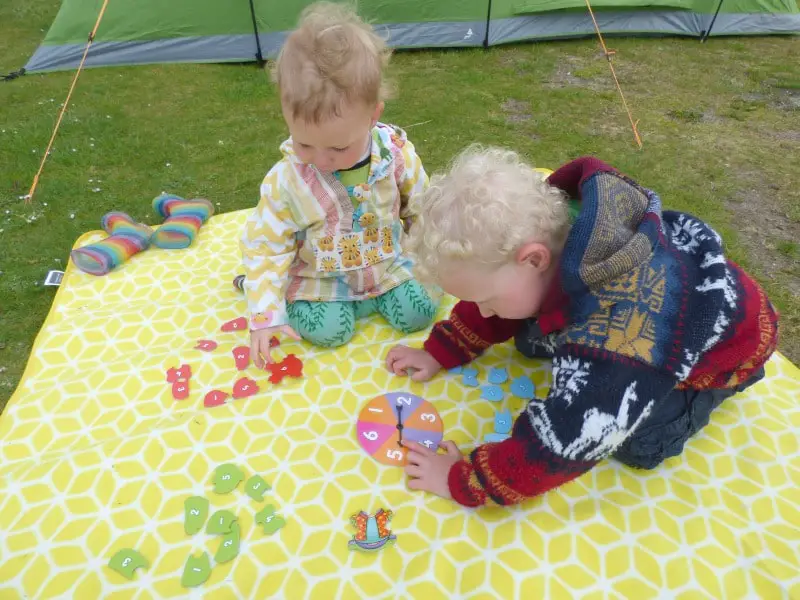 Do your little ones love travel games?
J x
* We were sent this game for the purpose of this post, however all opinions are our own.