Sri Lanka With Kids
Sri Lanka and kids just see, to go well together. All the local Sri Lankans we met seemed to love the kids and want to do anything they could to help them.  My youngest is quite fussy with food and people went out the way to find him something to eat.  There are so many fantastic sights that are fantastic for children to run around and climb, as well as an abundance of wildlife and beaches.
It really is one of my favourite countries for being child-friendly!  Here are some great tips for travelling with kids in Sri Lanka, you definitely won't regret visiting this beautiful country.
Prepare The Kids In Advance
Spend some time before you head to Sri Lanka discussing what you will see and do there.  Have a look at the history of the areas you are visiting, find out about why ancient ruins like Sigiriya and Pollonaruwa were built.  Talk about the type of animals that you may see and why they live in Sri Lanka.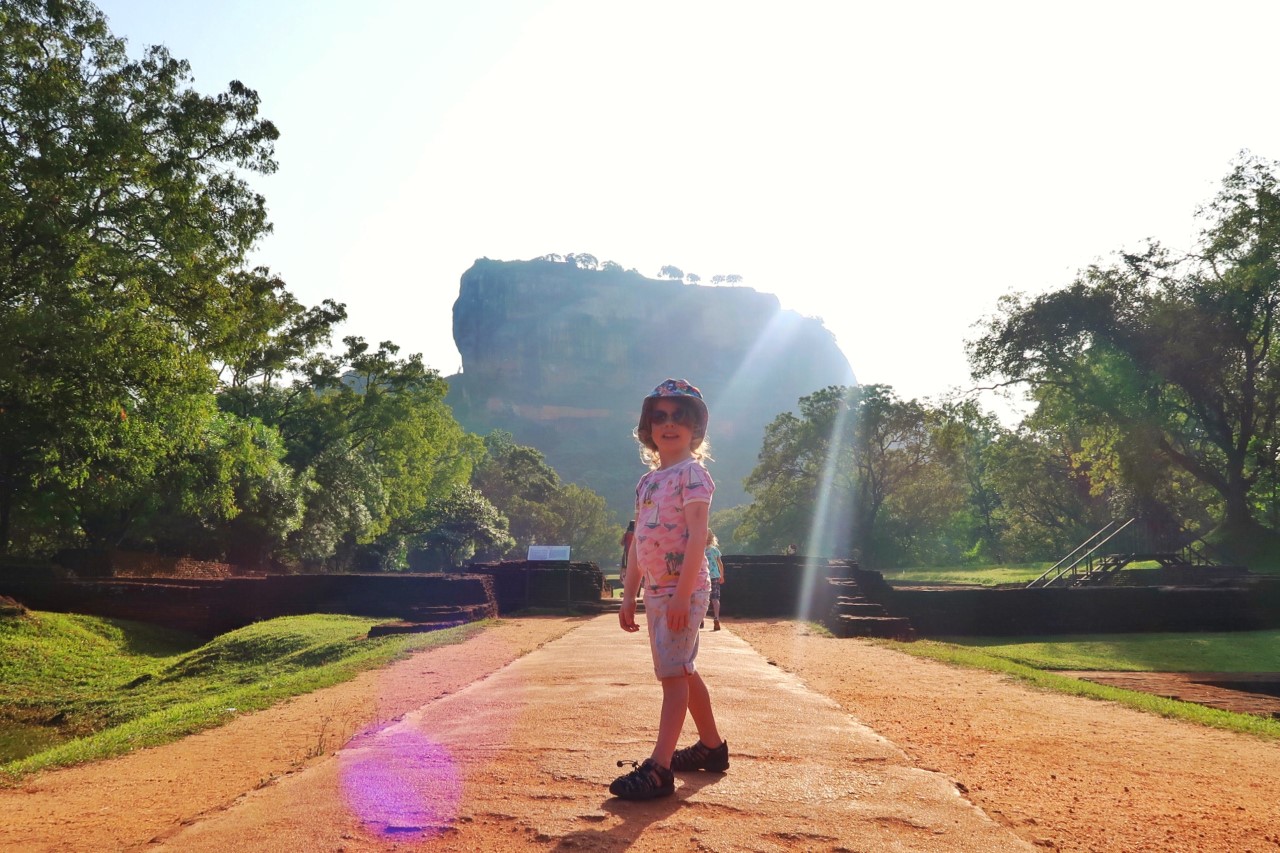 This really helps kids get excited about visiting the different attractions and will help them understand it more.  It also gives history a chance to come alive if they know about it already and can imagine ancient kings climbing the same steps they are.
See the Animals!
Sri Lanka is full of awesome experiences.  For the kids the best ones are often involving animals.  So make time in your trip to see the elephants (half the fun is the bumpy 4×4 ride!), go whale watching and visit the turtle hatcheries.  These sort of experiences are things that the kids will remember forever.
Our children still remember how much fun it was spotting elephants, especially the baby ones walking around with their families.  Just perhaps take an empty bottle with you in case the kids need a wee! Yes, of course my child decided he needed to go when we were in the bush beside elephants!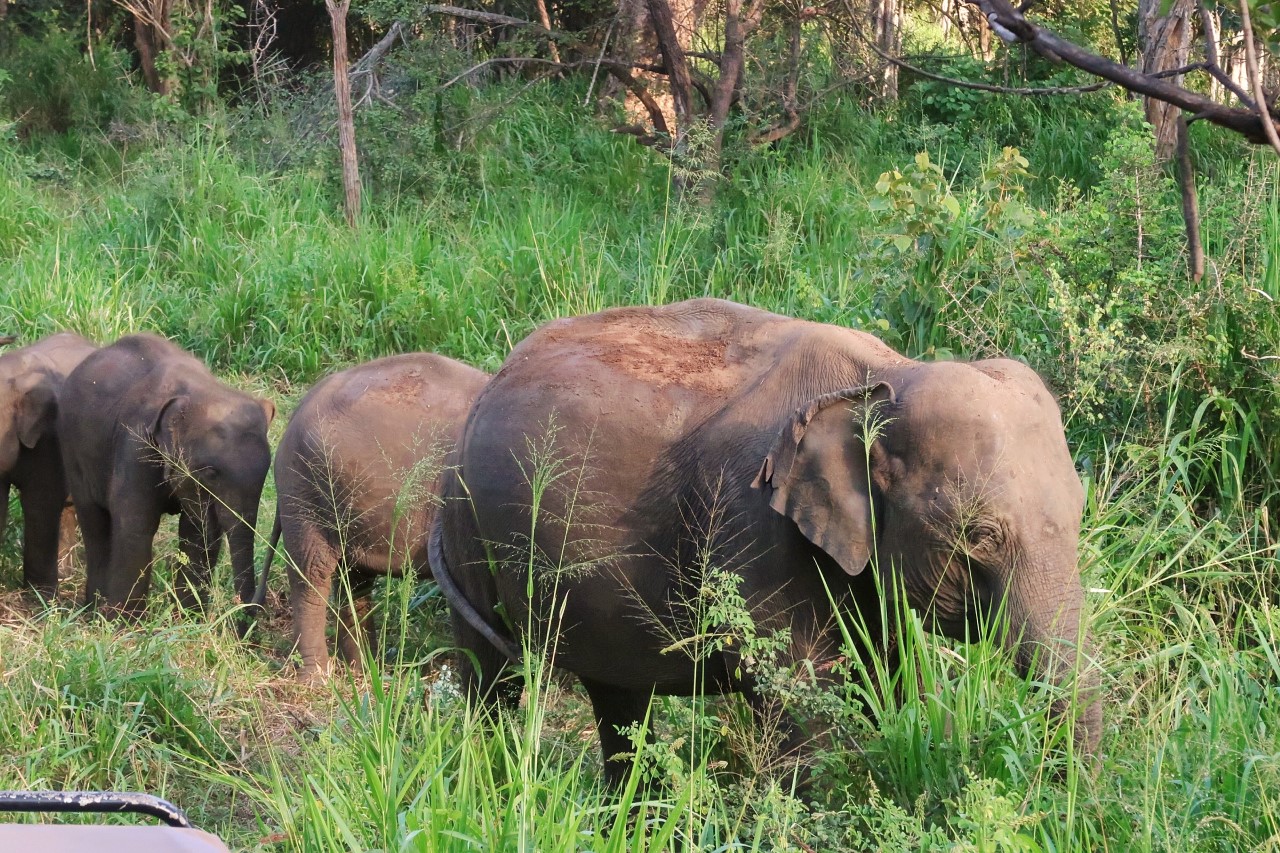 Downtime
Although kids do love travelling and seeing new places, they also need some down time.  In a hot country the best way to do this is by booking accommodation with a swimming pool!  So after a day of being out and enjoying the sights and sounds of Sri Lanka, head back for a swim and play before dinner.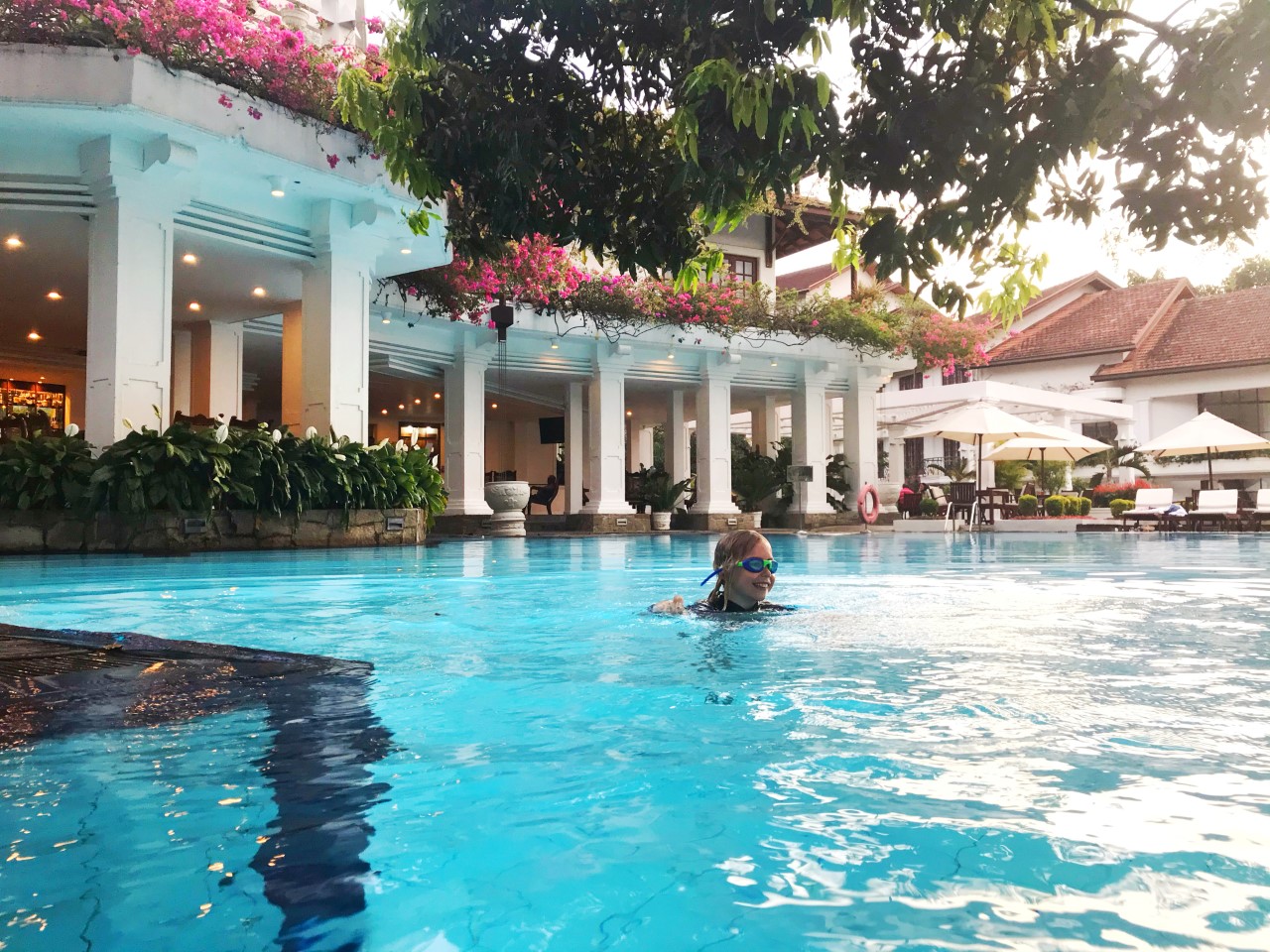 The only place this might not be possible is up on the higher ground around Nuwara Eliya, it can be a bit chilly for an outdoor pool.  If you're staying in Nuwara Eliya I can recommend the play park at Victoria Park in town.  The park does have a closing time (it was around 6pm the day we visited) so check this beforehand.
Other options for downtime at the coast are the many stunning beaches.  My two love the waves, but there are other beaches around the South of the island that are calmer and much easier for little ones to paddle in.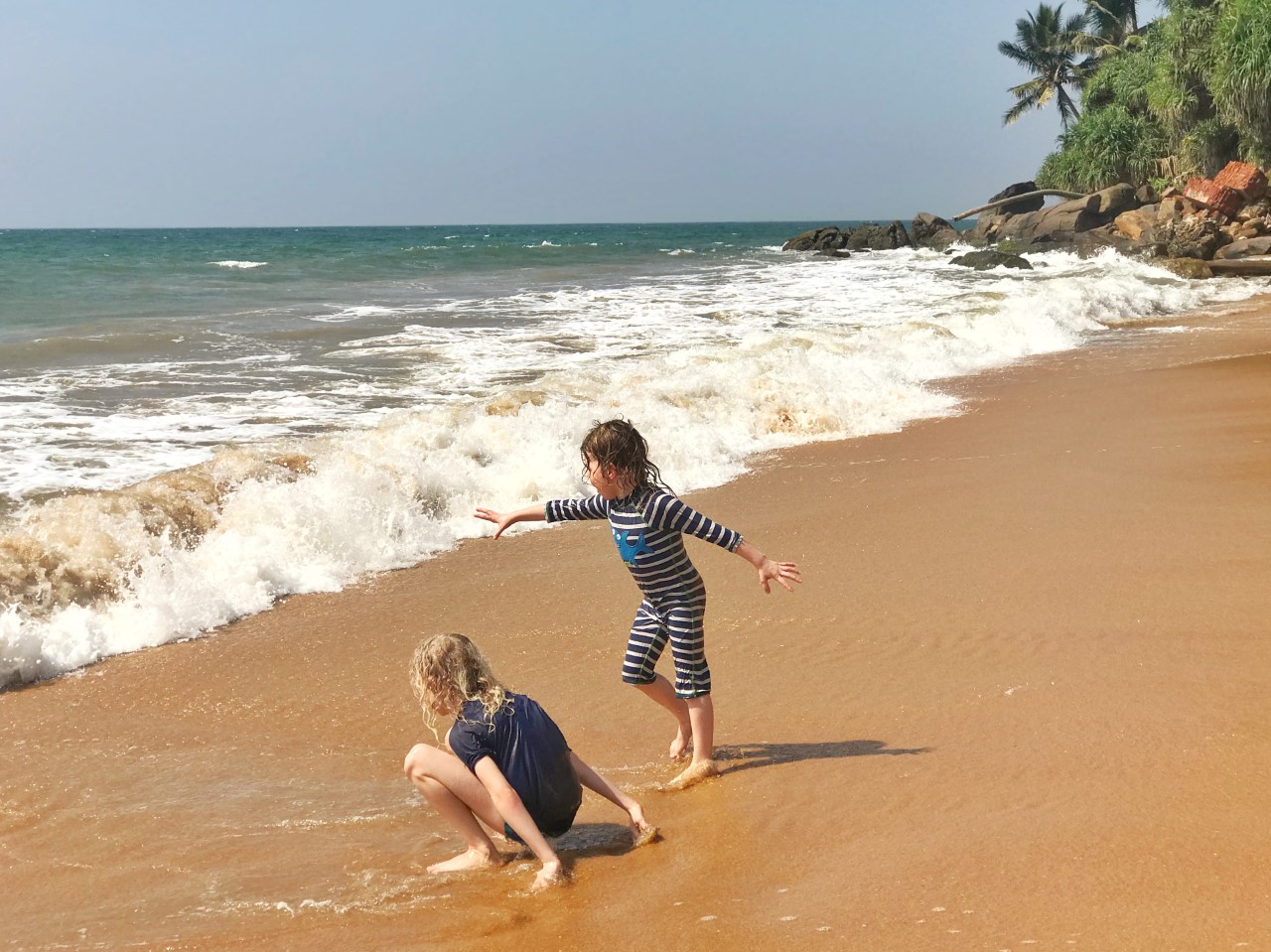 Snack Time
It's inevitable with kids that they're going to tell you that they're hungry.  A LOT.  Especially if they're going through a growth spurt!  I would advise bringing a couple of packs of their favourite snacks in the suitcase so you are ready for the first couple of days.  Then on the next day or two find a local shop and buy several bags of crisps, biscuits and other non perishable snacks.  This should keep the kids going when you're nowhere near anywhere that sells food and you're child realises they didn't eat enough breakfast!
There are always plenty of stalls selling fruit along the roadside for some delicious fresh fruit too!  Just make sure you have plenty for the kids to eat or you will find yourself with a grumpy child or two.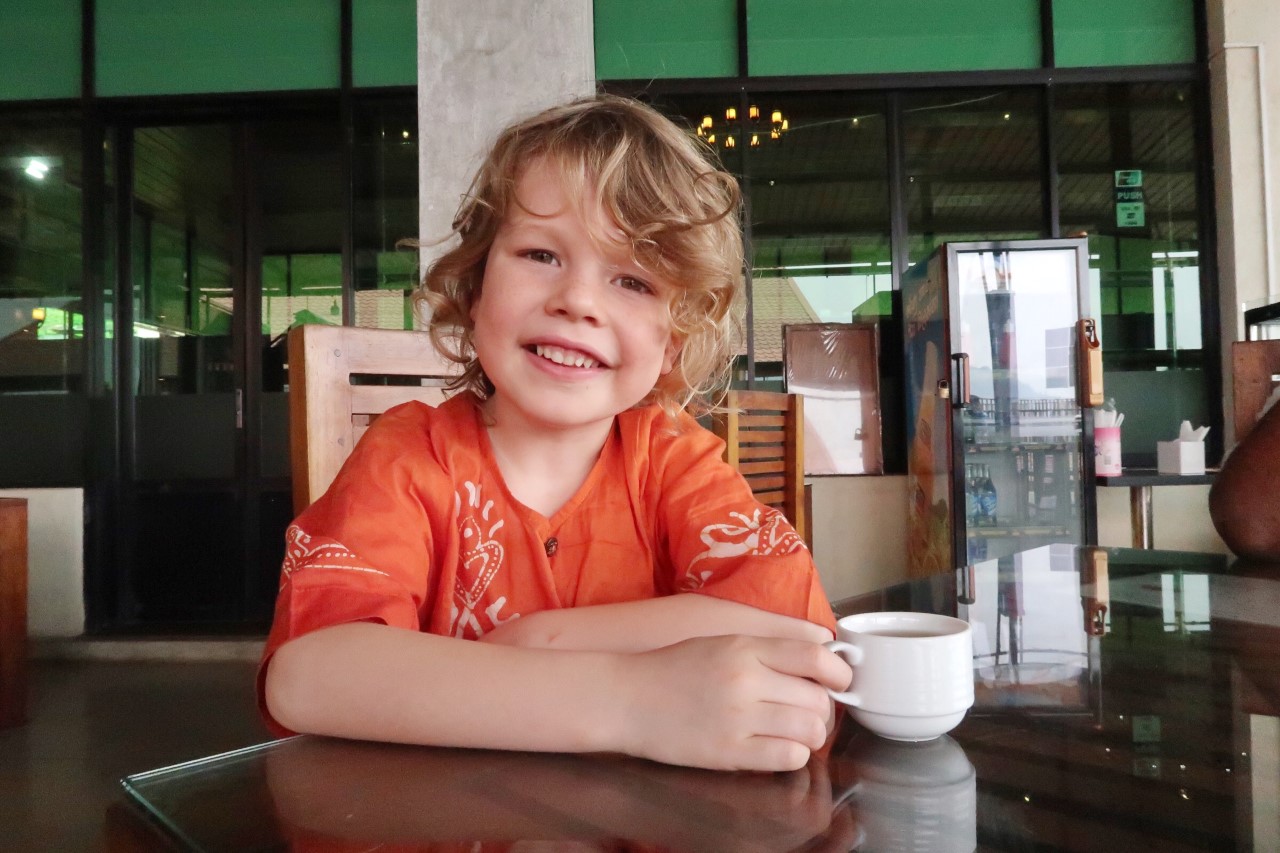 Different Forms of Transport
Although we were mostly driven in a car in Sri Lanka, I would recommend trying some other forms of transport too.  Cars are great for those harder to get to places, however they have some fantastic forms of transport that the kids will love too.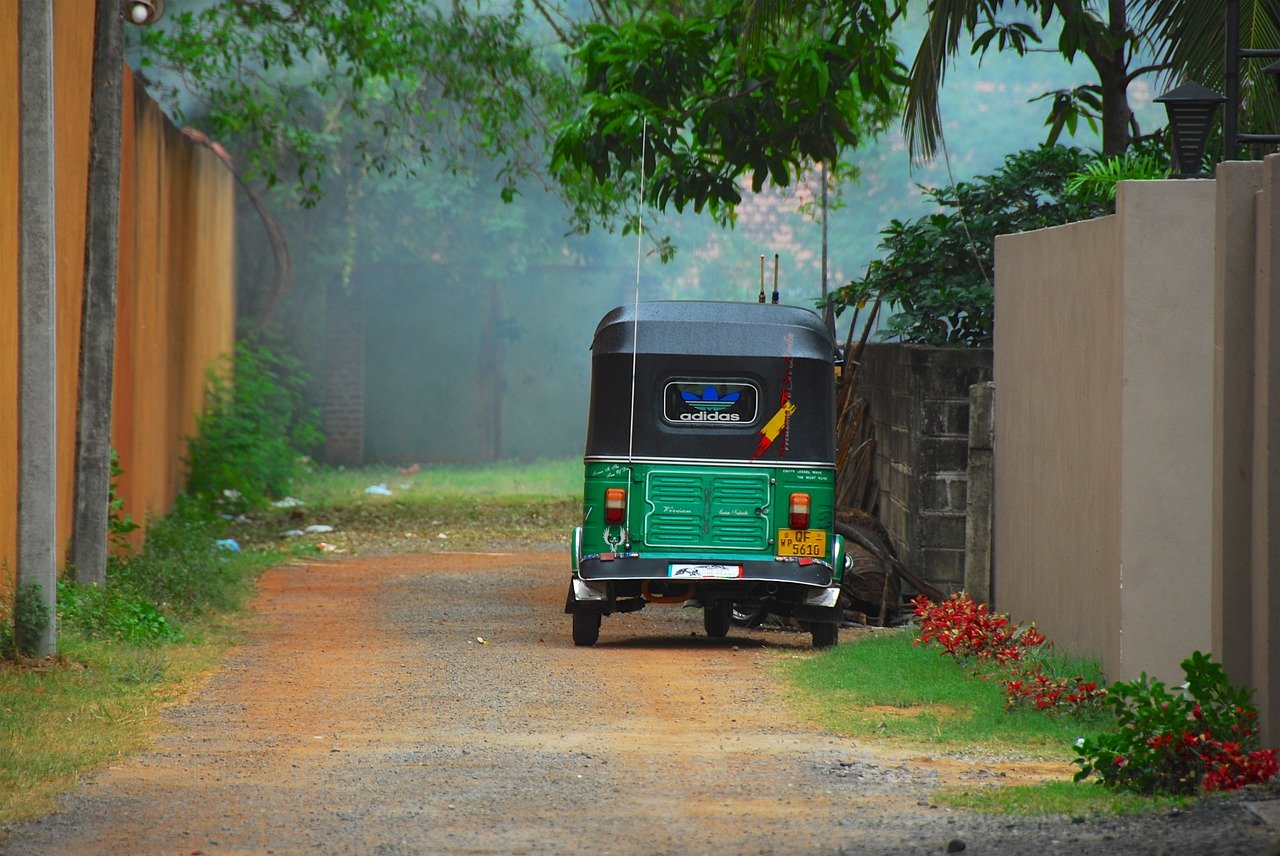 Try taking a tuk tuk around the town to see the sights.  They are much nimbler than cars in busy places as they can squeeze past larger vehicles.  Plus they are completely different to Western transport, so quite a novelty for children.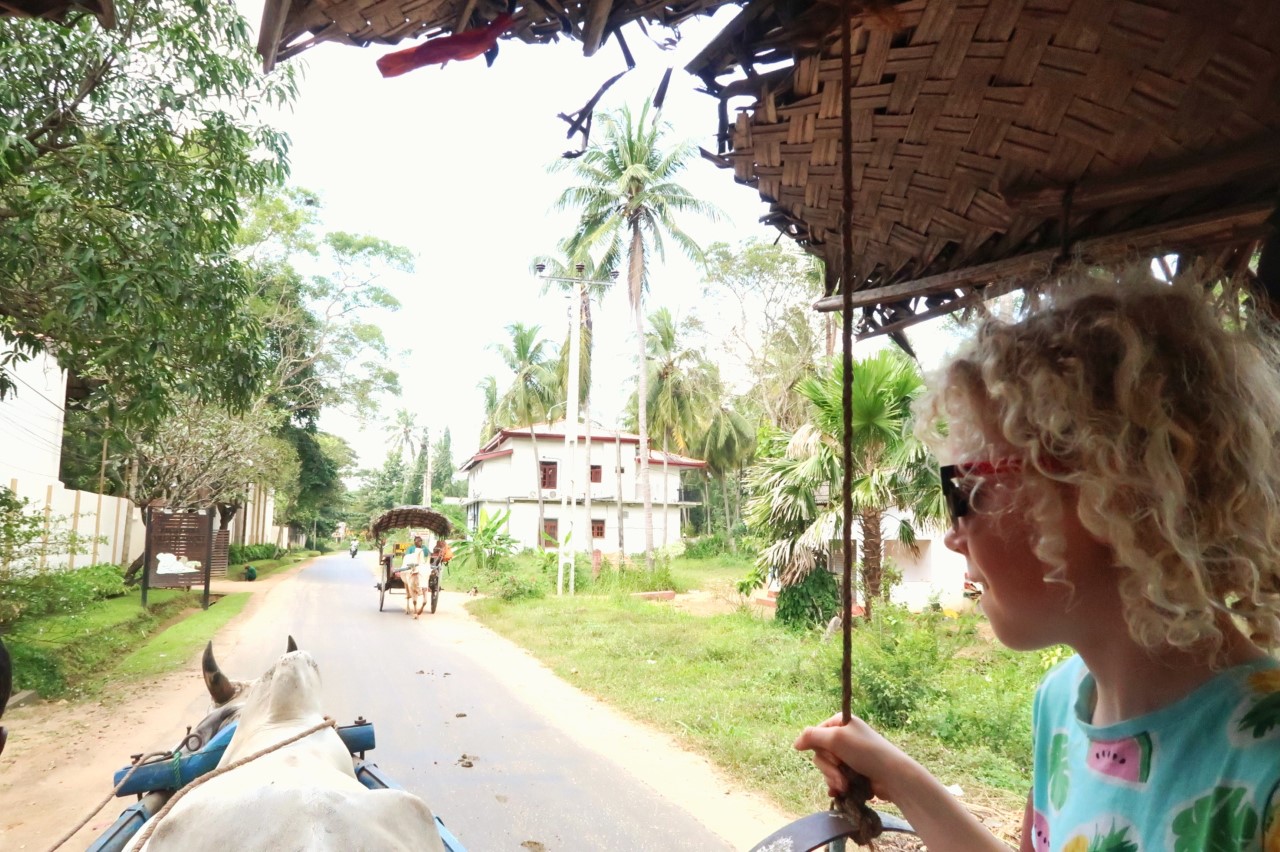 We had a fun ride on an ox cart and then a canoe trip across the lake.  The kids thought this was brilliant and they spent most the time beside the lake climbing trees and into a little treehouse.  Perfect for active kids like mine!
The train ride between Kandy and Ella is meant to be awesome.  I would definitely love to try this with the kids, my eldest has always loved trains and the views look spectacular.  Trains are generally a transport that kids love, although you can always do a shorter trip on the train, from Kandy to Nuwara Eliya or Nuwara Eliya to Ella.
Pin Sri Lanka With Kids Tips