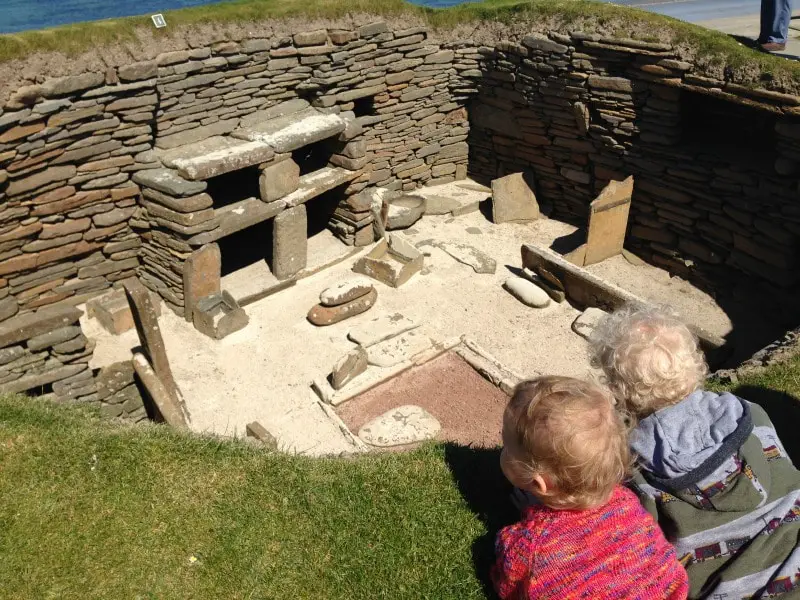 This summer may not be the best time to travel abroad, which is unfortunate for all of us who had plans.  However, in the grand scheme of things it will be better for our health and to reduce the risk of spreading Coronavirus further.  So I decided to make a list of Scottish holiday swaps, swapping holiday destinations in Europe for those in my own country of Scotland.  Hopefully it will give you a few ideas of where to go in Scotland instead (although I'm afraid I can't guarantee the weather!!).
Swap Your European Holiday For Scotland in 2020
So where were you hoping to head to this summer?  The mediterranean? Egypt? or the Norwegian fjords?  Well I have all of those covered below.  Have a read on and tell me where you would like to holiday in Scotland this year! We have 7 great Scottish holiday swaps for you!
Mediterranean Sea For Hebridean Islands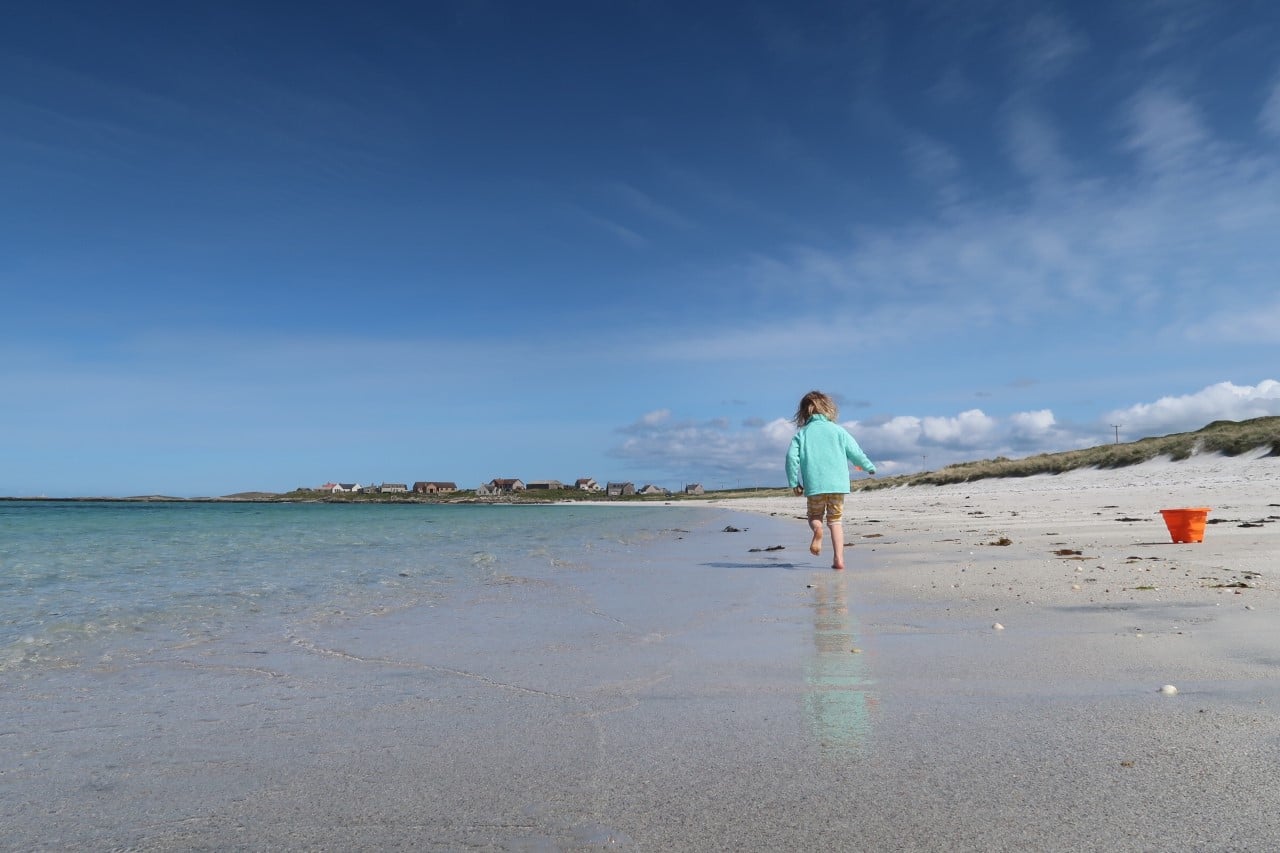 If you were headed for the Mediterranean Sea I expect you were looking forward to the beautiful turquoise seas and white sand beaches.  Well don't fear, we have those in Scotland too!  The beaches in the Hebridean Islands are some of the most beautiful I've ever seen!  Check out this post for some of the best beach hidden gems in Scotland.  Some of our favourites were on the Uist's during our campervan trip last year and also Coll and Tiree the year before.  We're very lucky to have such beautiful places to visit here in Scotland.
Obviously the temperature can't be guaranteed here, but you will love the stunning views and can find a sheltered spot on the beach to enjoy a picnic and look out for the fabulous wildlife just ready to appear around the corner.
French Pyrenees for The Trossachs
The French Pyrenees are beautiful, with stunning views, green mountains and sparkling rivers flowing through them.  Scotland has many mountain ranges, but the Trossachs are perhaps the most accessible and certainly have some stunning views too!
Most people head to the Pyrenees for beautiful walks amongst the hills or try some of the adventure activities available.  The Trossachs boasts all of this too.  Try climbing to the top of Ben A'an if you're looking for an easy climb (great for kids too!).  Or for something a bit more difficult try Ben Vorlich above Loch Lomond, the views are absolutely stunning!
If you were planning on more easy walks on lower level there are plenty to discover, from the forests of Loch Ard to sections of the West Highland Way passing along Loch Lomond.  You can even choose to hire canoe's or kayak's to explore from the water.
Venice Canals for Crinan Canal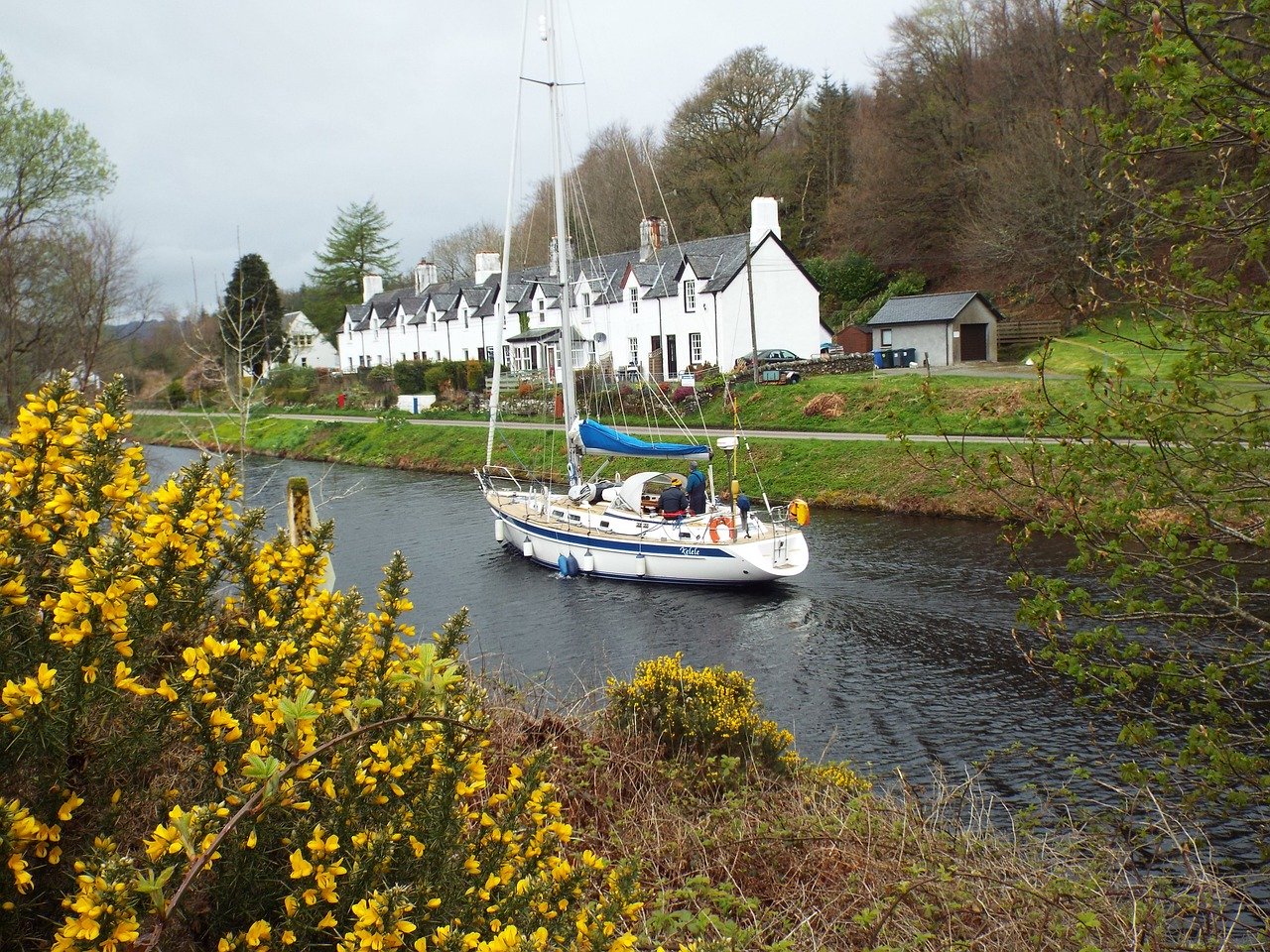 Ok, so we can't really replace the vibrancy of Venice, but I can guarantee a wonderful holiday on Crinan canal.  This particular Scottish canal takes you across the Argyll peninsula from Crinan to Ardrishaig.  It's only a 9 mile journey, but can take 1-4 days depending on your vessel and crew.  You can charter various boats to go through the canal and also out to the islands beyond.
An alternative beautiful canal in Scotland is the Caledonian Canal up in the Highlands, crossing 60 miles from Fort William to Inverness.  You can book various different types of vessels for the whole length of the canal or just parts of it.  A fantastic canal holiday!
German Castles for Stirling Castle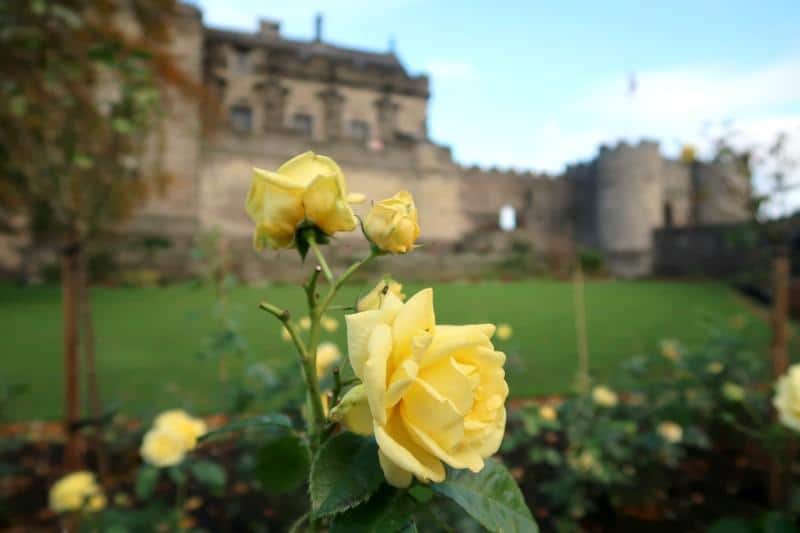 Castles in Germany are very impressive, often set within forests and looking more like fairy palaces than castles.  We don't have anything quite so big, yet Stirling Castle is an impressive castle in it's own right.  We've spent a lot of time visiting various castles throughout Scotland and there are many fantastic small castles, but if you want a proper fortress with royal history on a rocky outcrop then Stirling Castle is the place to go.
It's a good size to spend almost a whole day exploring, stopping for a picnic lunch or for local produce from the cafe.  There are plenty of rooms to explore, with tours available or just chat to the staff who play a character from history in the royal apartments.  The kids will love the interactive rooms in the tunnel below and there are so many fantastic views that any artist will be happy sketching away.
Cairo for Orkney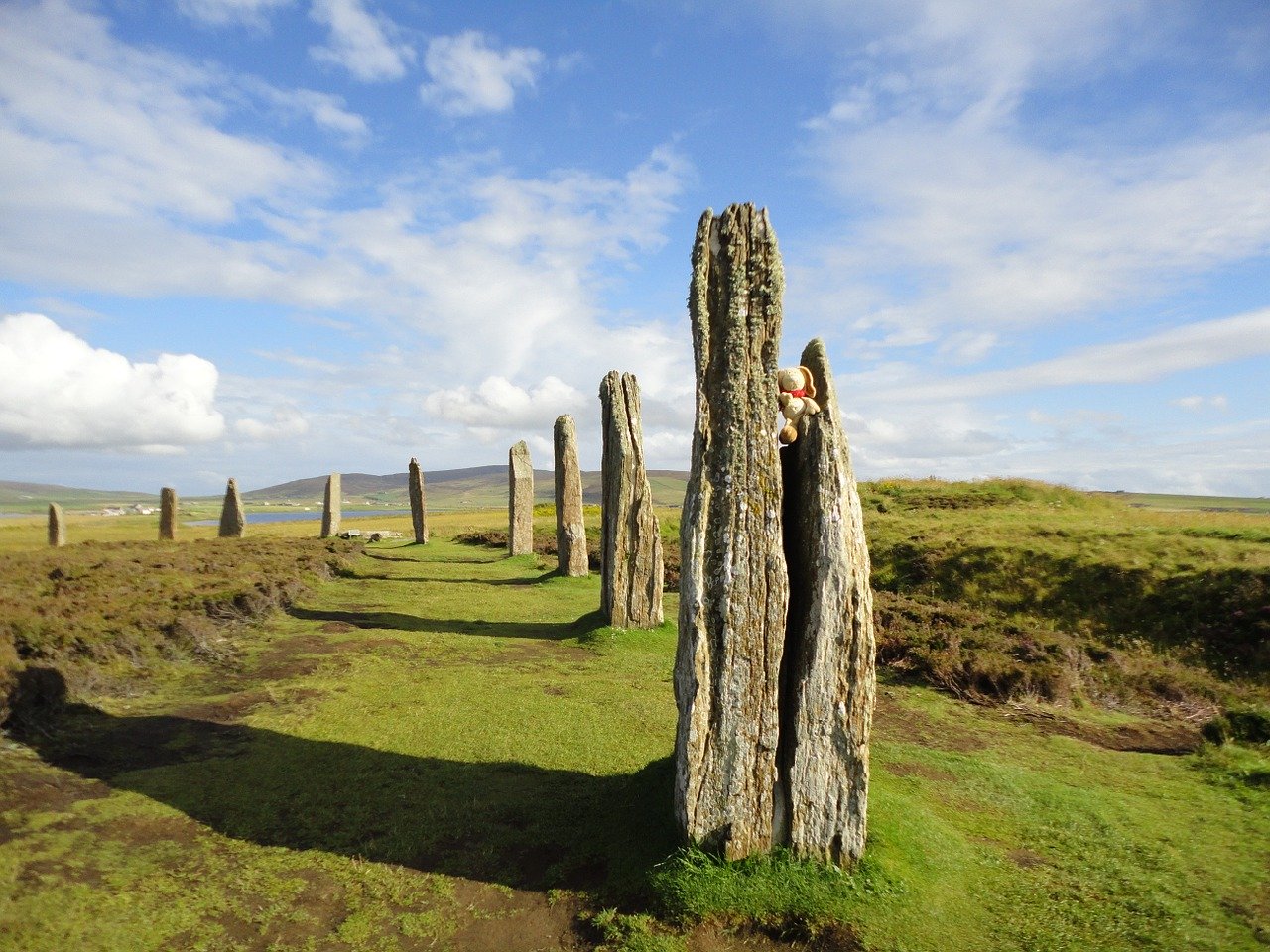 Were you hoping to head off to Egypt and explore the historical sights there?  Well why not hop over the water to Orkney and explore the ancient dwellings and stone circles, many of which are older than the pyramids!
My favourite had to be Skara Brae as it's so well preserved and a great place to find out about the inhabitants.  Then attempt a walk around Brodgar stone circles on a misty morning, when it will seem even more mystical and you'll wonder how they moved these massive monoliths!  There are also other smaller stone circles including the Stones of Stenness, then the Neolithic chambered cairn Maeshowe, Tomb of the Eagles and ancient ruins at Brough of Birsay.  You will be amazed at all the ancient history, as well as the much recent history from World War I and II.  Check out this post for history from both world wars and this one for where to go with kids on Orkney.
Norwegian Fjords for Loch Etive
The Norwegian fjords are famed for their majestic U-shaped valleys, with steep sided mountains.  These fjords were formed when glaciers carved out the valleys from high mountain ranges in the countries interior.  Scotland also has steep sided u-shaped valleys carved by glaciers, most of our sea lochs have been formed in this manner.
One of the most impressive sea lochs that will certainly remind you of the fjords is Loch Etive.  Sail up the sea loch from the populated Connel bridge area and look out for the seal colonies that inhabit the area.  Admire the steep sided valley and look out for the stunning Sea Eagle's flying over.  If you want to be a little more adventurous you can hire a kayak or hike in the hills to explore the beautiful sea loch further.
Northern Croatia Coast for St Andrews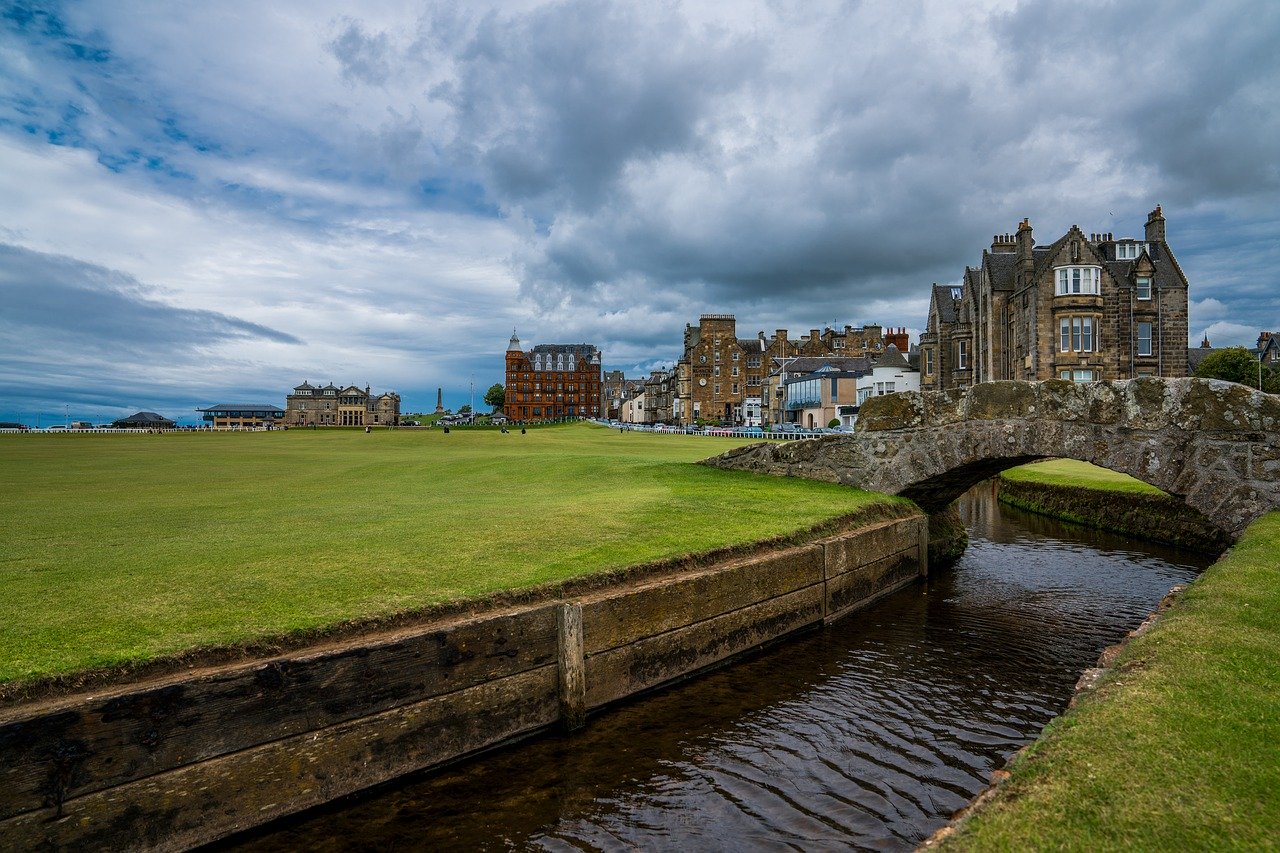 We loved visiting Croatia, it's a beautiful country!  The North coast of Croatia has beautiful stone beaches and sprawling stone towns filled with friendly inhabitants and stunning views along the coast.  Although St Andrews doesn't have the same temperature, it certainly has that cosmopolitan atmosphere as a university town and the old stone buildings certainly give it a lovely sense of history.
The views along the coast are beautiful, with green spaces opening up onto the sea and a beautiful beach beside the links.  There are also plenty of historical places to visit, just like Croatian cities.  St Andrews castle is incredibly interesting with a tunnel under the road and house opposite!  You can also head over to one of the many museums and art galleries dotted around the city, plus a stunning cathedral.  As a university town there are also plenty of delicious eateries around too.
Pin Scottish Holiday Swaps For Later