Home Education: Life In Lockdown Week 12
We've just finished week 12 of life in lockdown!  That's 3 months of staying at home and only recently being able to travel 5 miles!  Quite an achievement for my family and I who are normally off somewhere every weekend!
So this is what life in lockdown has looked like for us over the last week.
What We've Been Doing This Week
As usual the kids have enjoyed Let's Go Live with Maddie and Greg.  Only on 2 times a week on their YouTube channel at the moment, but the theme is currently Extreme Explorers and the kids have been learning about rainforests and deserts.
We've also played a few games, including Jumbalup, Ticket To Ride and Guess Who (running tournament with grandparents over Facetime!).  Although we didn't do as many at the end of the week after a pretty long Monopoly game!  There were no fights about who won and lost, but the 6 year old got bored and wasn't happy at waiting for us to finish.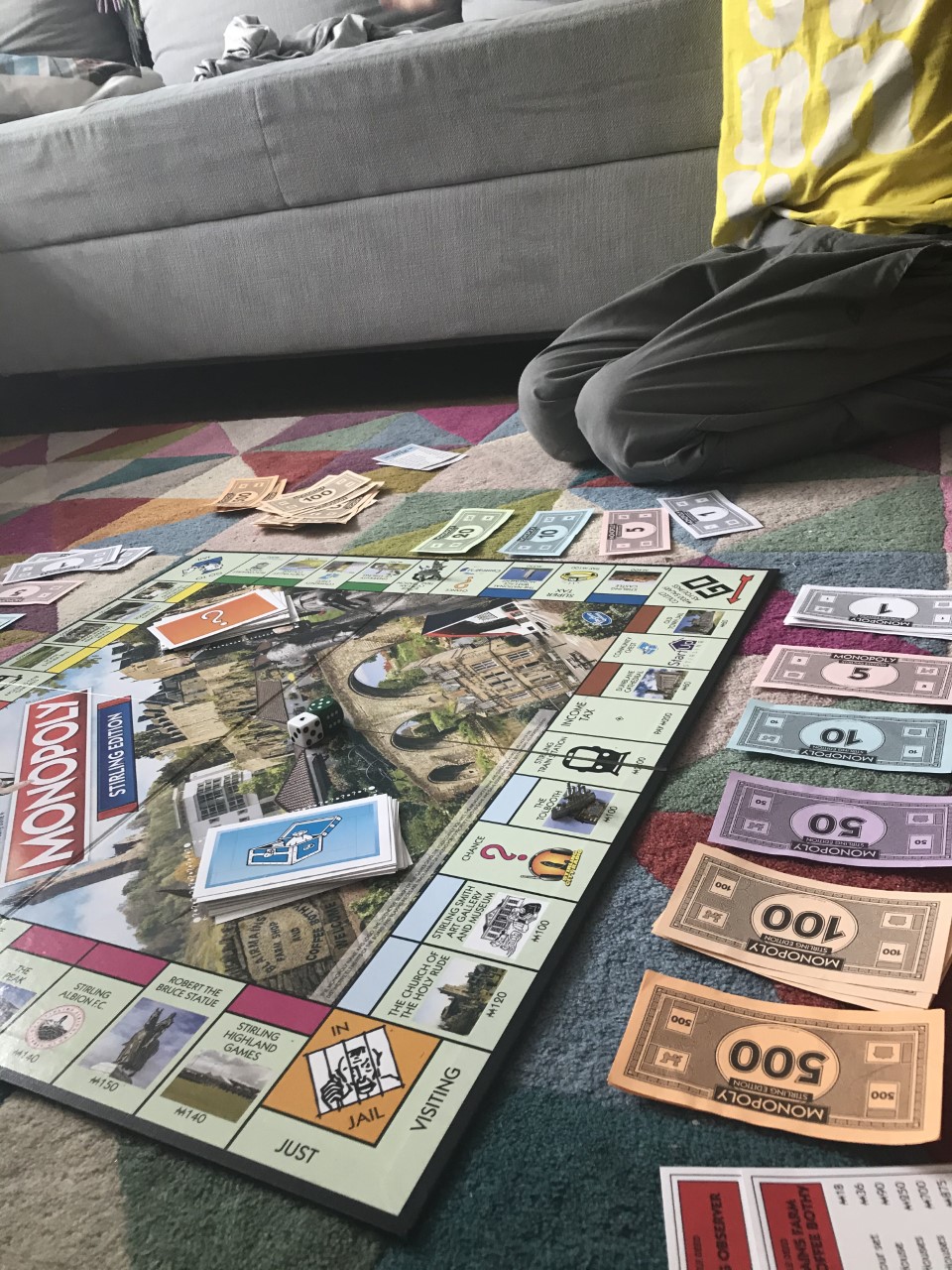 The kids were given a scissor skills book.  Mostly for the 6 year old as he needs to practice his fine motor movements for writing and drawing.  He had great fun cutting out different shapes and animals.  The eldest has enjoyed it too, although he has no need to practice his scissor skills as he's getting quite good at it.  The 8 year old is very into colouring at the moment, so he was interested in colouring his animals exactly like the pictures!
I also rolled out some paper for the kids to draw their own pictures on.  Within each part of the picture I put a sum suitable for their age and a colour key with the sum answers to the side.  They have to work out the answer to the sum and look at the key to see what colour each part should be.  A simple DIY colour by numbers for the kids, maths practice sorted!
The kids have also been practising reading.  The youngest is practising letters and the eldest is practising his reading in various books.  He's getting quite good now, just need the confidence.
Their dad has also downloaded Minecraft for them, although it seems to be causing more fighting than anything!
Pawprint Bee Badge
We've continued on with our bee badge activities.  Making honey cakes with bee toppers was high up on the 6 year old's bee priority list!  They turned out ok, although next time I would just do butter icing rather than a glaze.
The kids also made DIY beeswax wraps with some help for the melting process.  They are very proud of their wraps, although for some reason they struggle with cutting through fabric? Not sure why as they seem to be holding the scissors the same as I do?  They managed to do a lot of grating and all the cool parts of this make.  I did the melting and oven parts as they are both a bit clumsy and I don't want them burning themselves.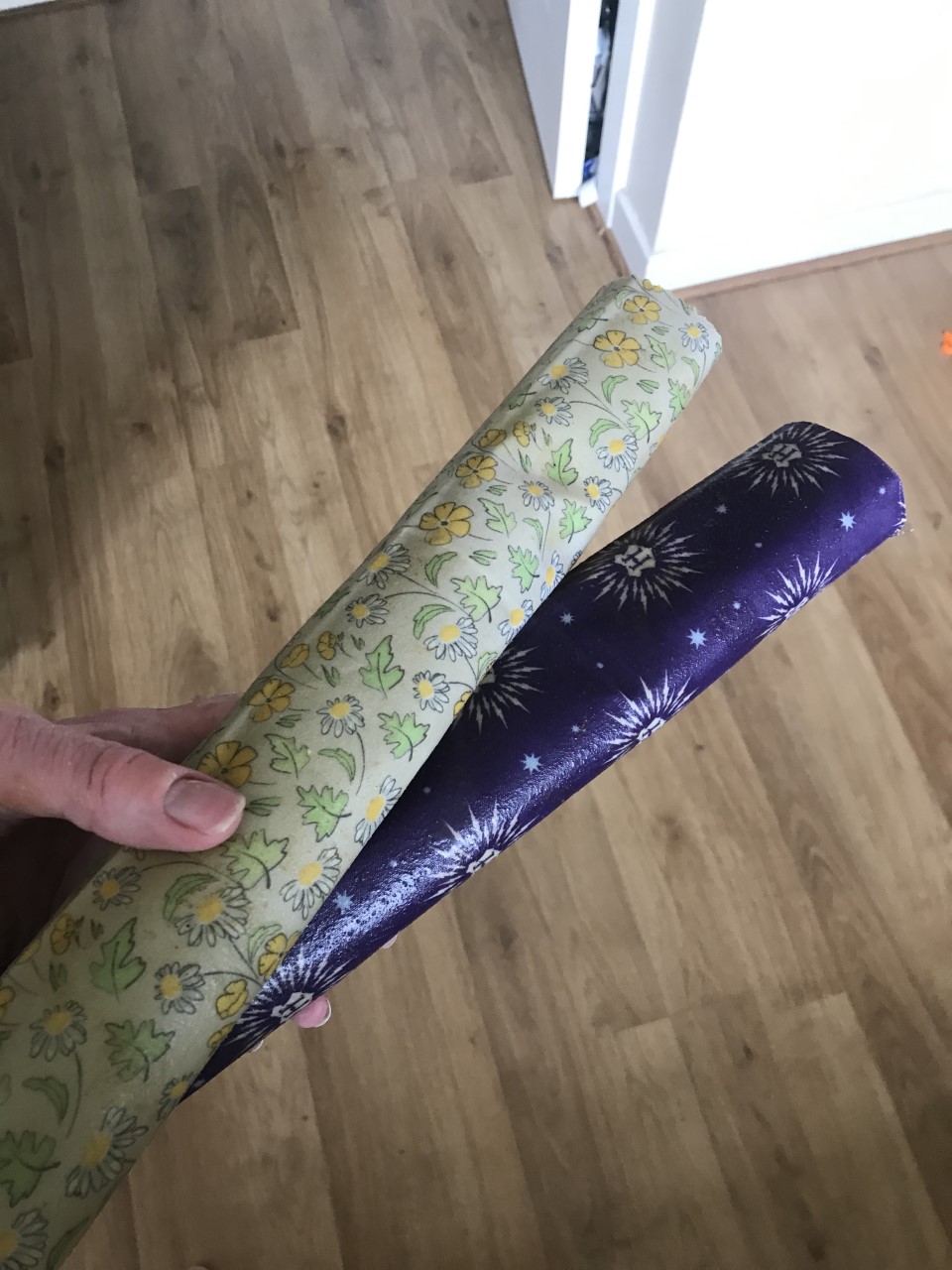 We've also spent some time watching the bees in the garden.  Although the kids were actually more interested when we saw them in the foxgloves at a local woodland.  They loved how the bees looked like they were going into little tunnels to get the nectar!
Mental Health
I've continued on with my art journal, which is now becoming a great habit.  I keep it in my rucksack for whenever we go on our walk and I can paint whatever I like when we're out. This one is of the Atlantic Wall, which we visited twice last week.
The kids are both clearly fed up of the lack of friends and just having each other.  We've had video calls, but it's just not the same for them.  I'm hoping the next lot of lockdown easing will make it easier somehow.
Exercise
I've continued getting out early in the morning every couple of days so we can go for a walk without seeing many people.  It's good for the kids as they can run around without having to stop and get out the way of other people.  We had a very misty walk up on the moorland, which was a bit different!
Plus a couple of visits to the Atlantic Wall on Sherrifmuir to explore and play around!  The kids love visiting it as it's great for imaginary play, I like ti as there are great views to paint and the history is incredibly interesting.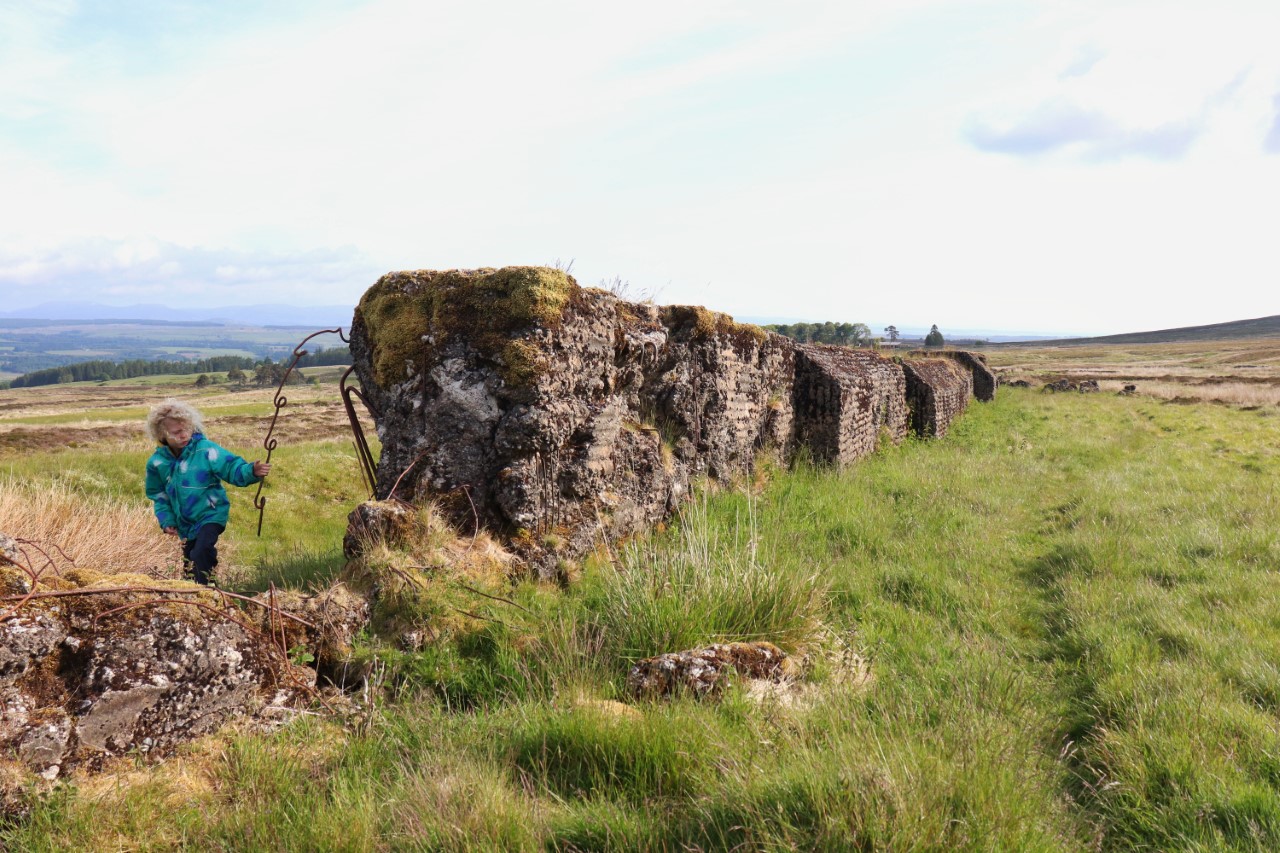 My husband has also hung up one of our pieces of rope for the kids as a tree swing in the woods.  As they haven't been on a swing for 12 weeks they were pretty excited about this!  It's just looped round so that we can take the rope away again too.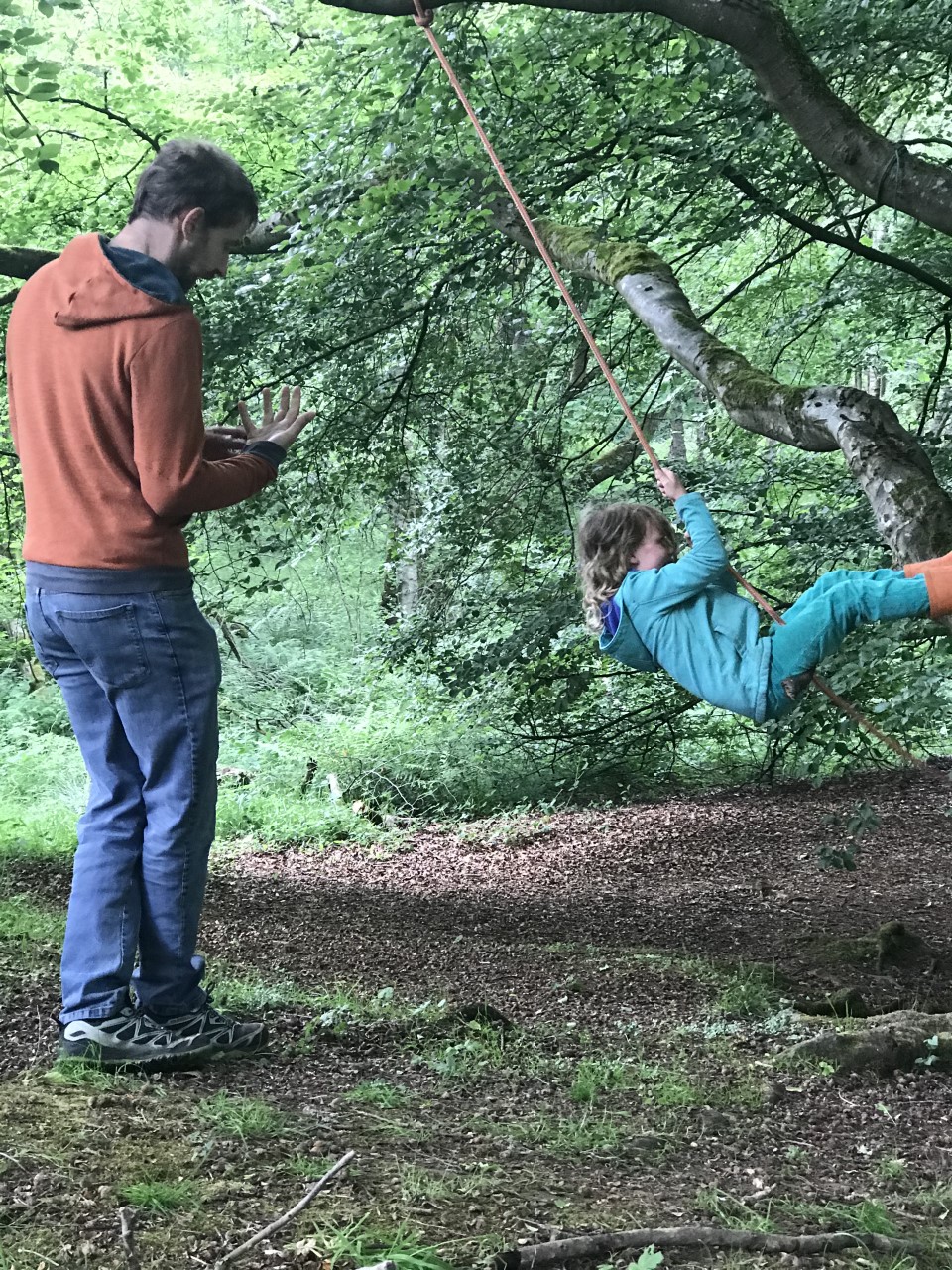 Pin For Life In Lockdown For Later