Scottish Home Education
Home Education for us during the Scottish lockdown this month has meant going back to staying in our local area.  With the schools closed all our groups are closed and we can't meet our home ed friends outwith our own local authority area.  A lot of people seem to think that there won't be much difference to our lives in lockdown as the kids don't go to school.  However this is so far from the truth, our lives are turned upside down and we can't have anything near normal.  Usually we spend almost every day away from home at groups, meeting friends, going to museums and castles.  We do very little at home at all!
Fortunately the kids are allowed to see their local friends as children can still meet up together in Scotland.  The kids have had plenty of time in the snow and playing outdoors with their friends on our street.  Plus our littlest had his 7th birthday this month, he had a nice play date with his friend from across the road in the playhouse with 'party food' for them to gobble up!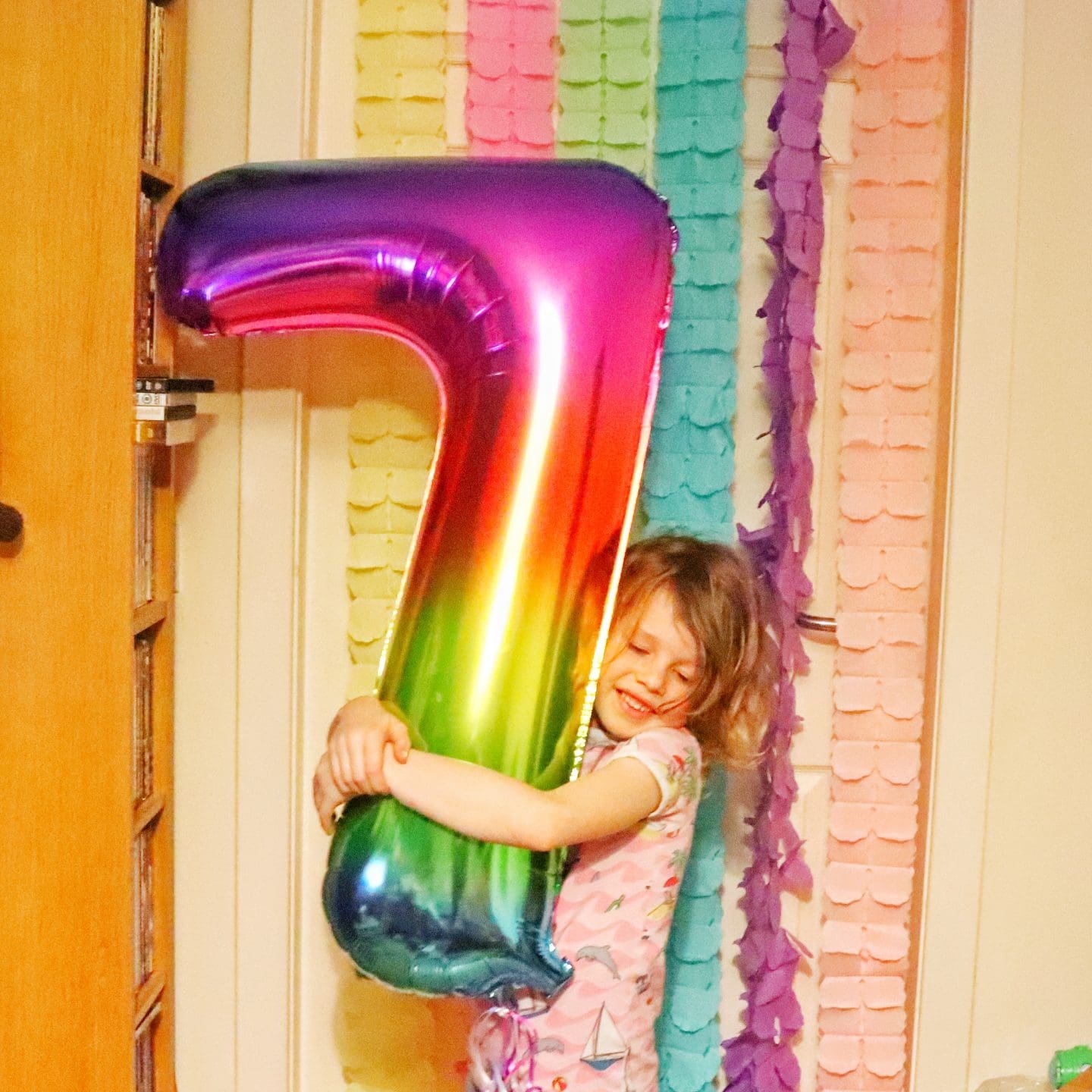 Science Activities
Science is usually our biggest topic each month.  Which it is this month too, but we haven't really 'done' as much science activities as usual.  We normally listen to science podcasts in the car on the way to meet people and go to groups.  But as we're not going anywhere at the moment we haven't listened to many podcasts.  There has been a couple of times we have listed to old podcasts when the weather was pretty rubbish outside or a new episode of their favourite podcasts is live.  The current favourites for science topics are the Wow In The World podcast and Tumble podcast.
We've also started the first level of the John Muir Award (Discovery), which has included some science based activities. The kids aren't keen on writing or making journals, but the John Muir Award seems quite inclusive and we can use photos and videos instead.  They had fun cutting up a flower to look inside at the different parts.  We're going to attempt to look at some live plants in the spring when they start flowering. Finding flowering plants in winter is not easy!
Another fun science and art based activity was making a Hapa Zome banner in the woods.  It's basically bashing flowers and leaves into white cloth to make natural prints.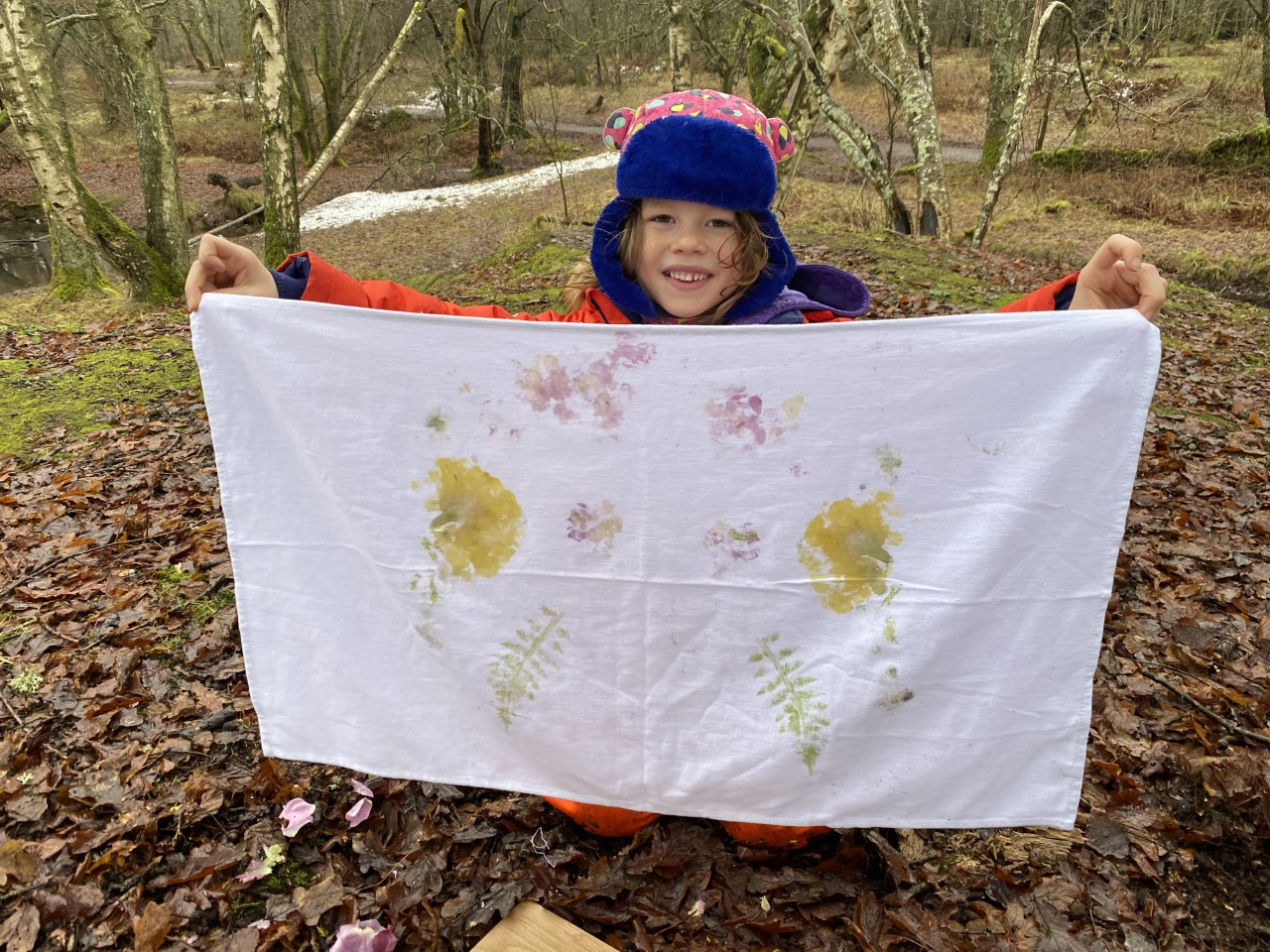 The end of January was also the time for the RSPB Garden Bird Watch.  So we took part by first cleaning and filling up our bird feeders, then making some more feeders and even bird baths for the birds.  The kids especially enjoyed creating their own bird baths!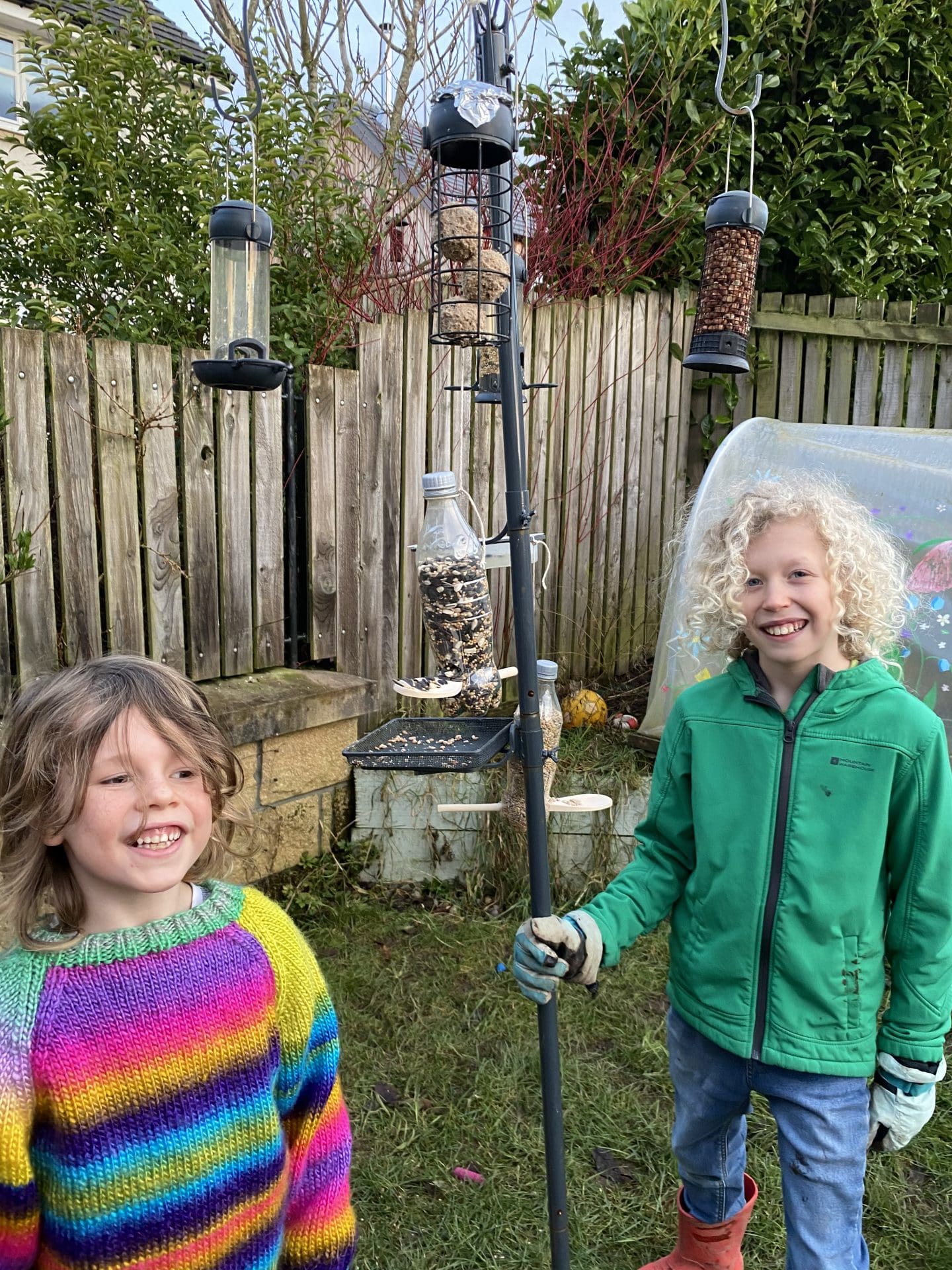 Next we took part in the hours bird watching.  Annoyingly the birds were less keen on visiting our bird feeders whilst we watched.  We normally have a huge variety of birds coming and going!  We did spot a robin, blackbird, great tit, sparrows and pigeon in the garden.  Littlest especially enjoyed this and would like to do it again.  So I think we'll need to fit in some more bird watching sessions.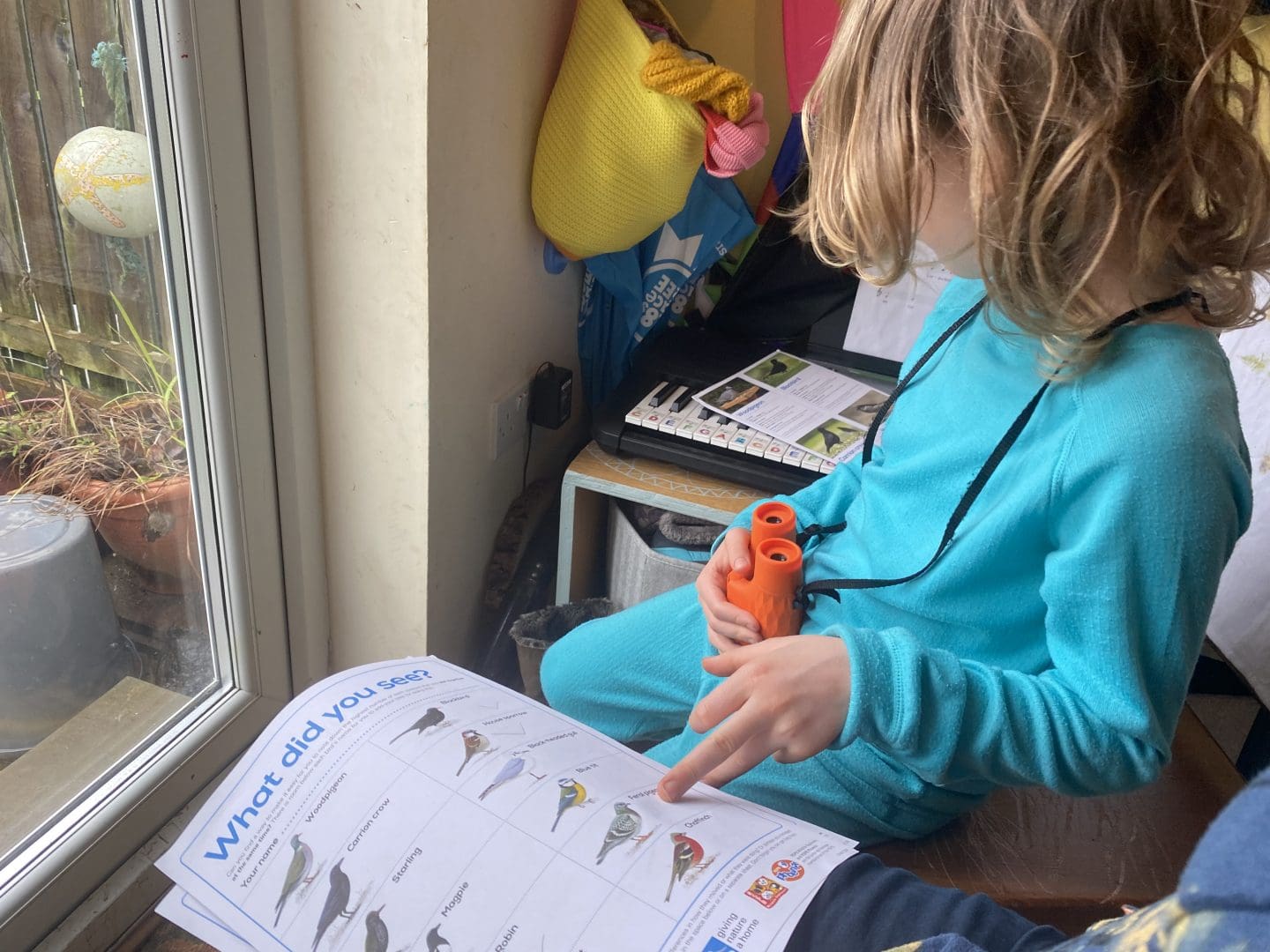 Our eldest particularly likes any engineering type challenges, so he had fun with making a pulley system in our garden.  It's still rigged up and the kids have enjoyed playing with it to haul snacks up to their playhouse!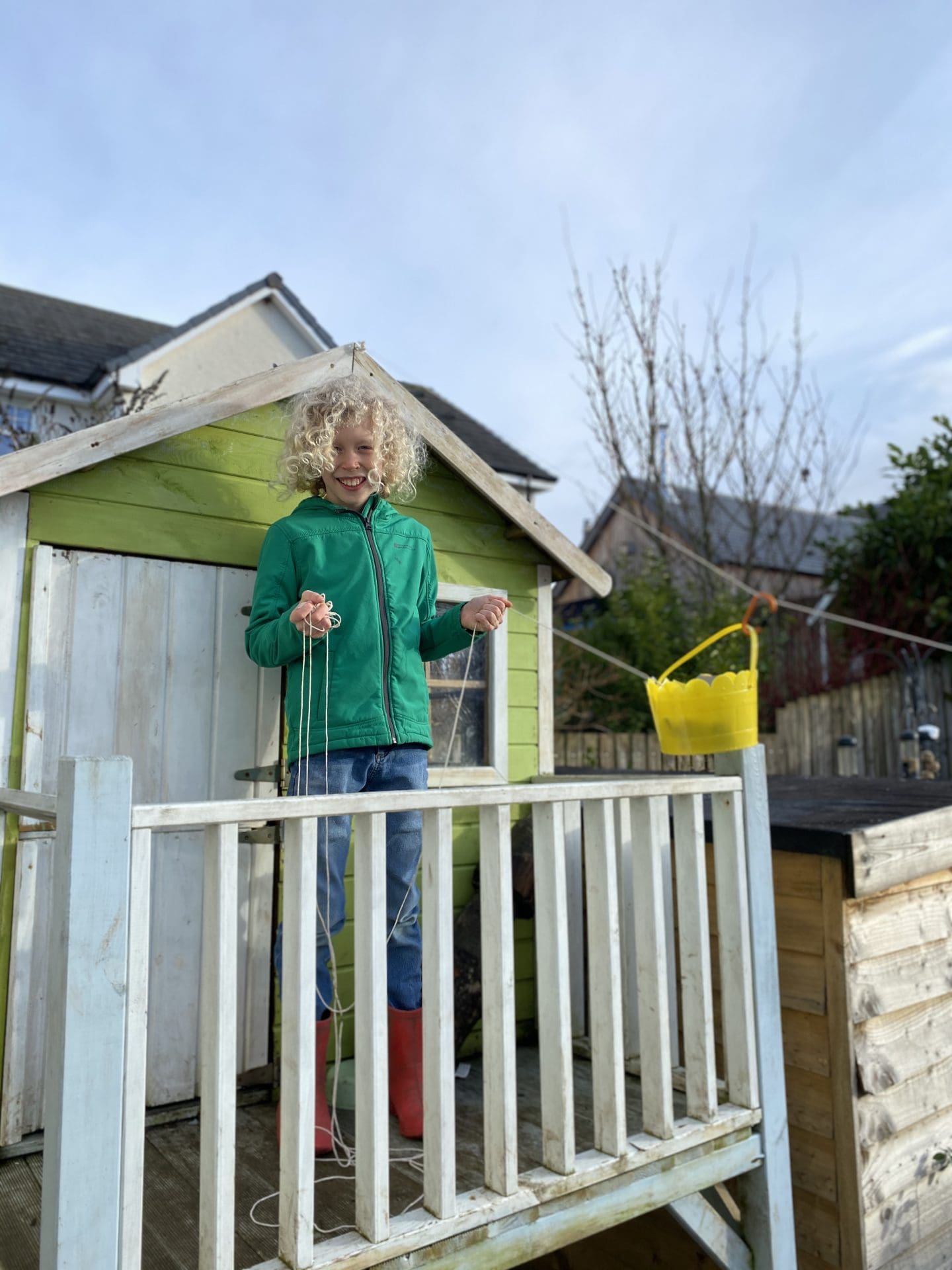 Another good science activity was definitely doing a taste test.  This may be my new way to get the kids to try new food without turning their noses up before tasting it!  They enjoyed coconut macaroons, but dislike celery and vanilla extract.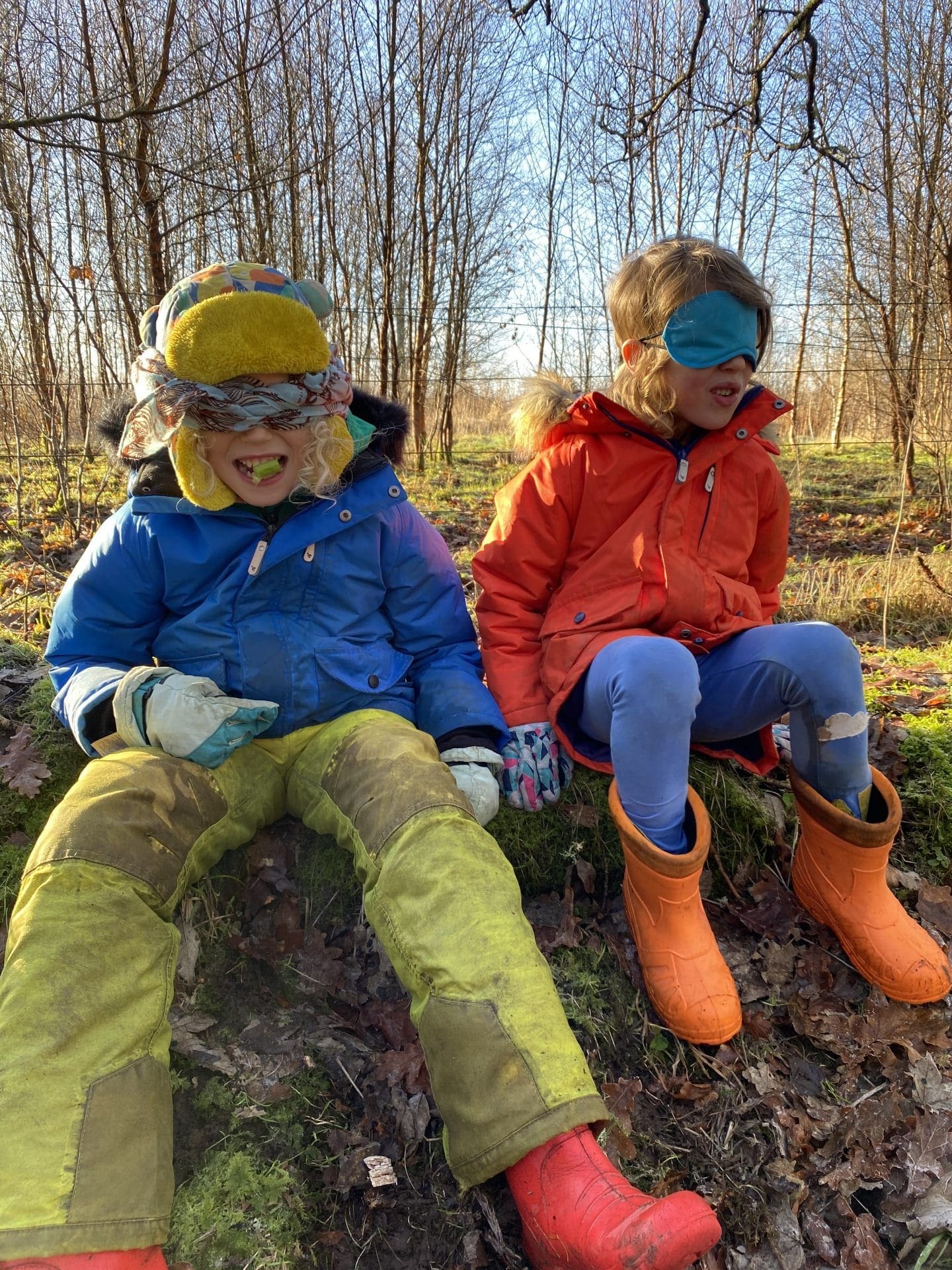 We've also been watching the new series of Let's Go Live on Maddie Moate's YouTube channel.  The kids love watching and trying out different activities.  Superhero week was an especially fun one!
Maths Activities
Maths is usually something we practice as part of games.  As we now have various games we need to count up points for, I've been encouraging the kids to help tally up their own points.  We also have various games that encourage logic, multiplication or similar mathematical ideas that are great for them to practice maths ideas.
Sushi Go below is a favourite of our eldest's just now, plus weighing out ingredients for sushi helps with maths too.  The kids love baking and so we've made several different bakes this month that they have helped with.  Baking is great for budding mathematicians!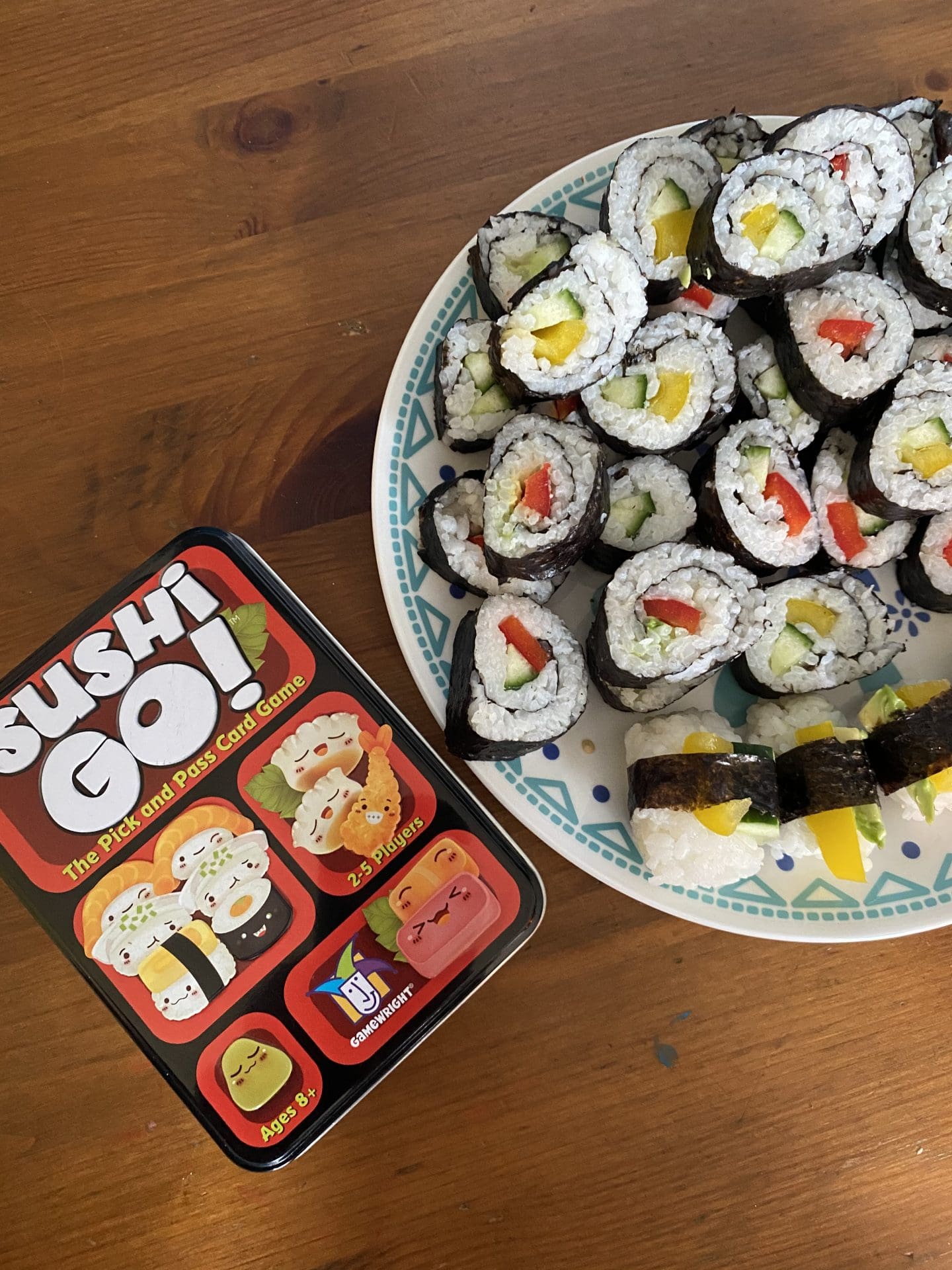 The doughnuts were a definite favourite as a baking activity.  Although we did have to re-cook them as the centres were still doughy, it's so hard to tell until you cut into them!  Next time we're going to make them smaller so they cook all the way through more quickly.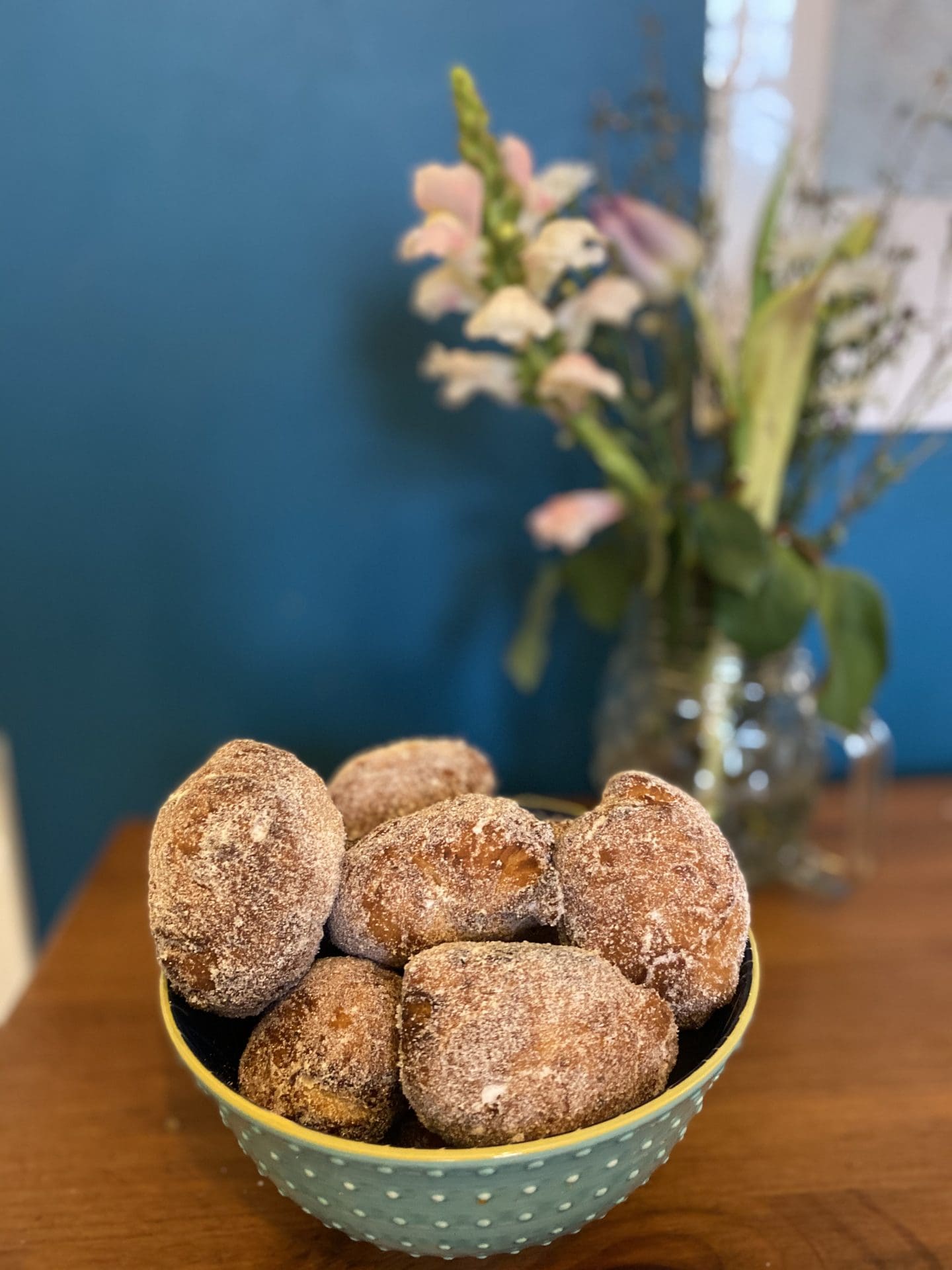 English Language Activities
The children both ask to play Fast Phonics on Reading Eggs.  My eldest finds it mostly easy as he can read already, but enjoys reading the books at the end to get different houses for his Yeti.  The youngest needs a little help, but is definitely improving on his letter and word recognition.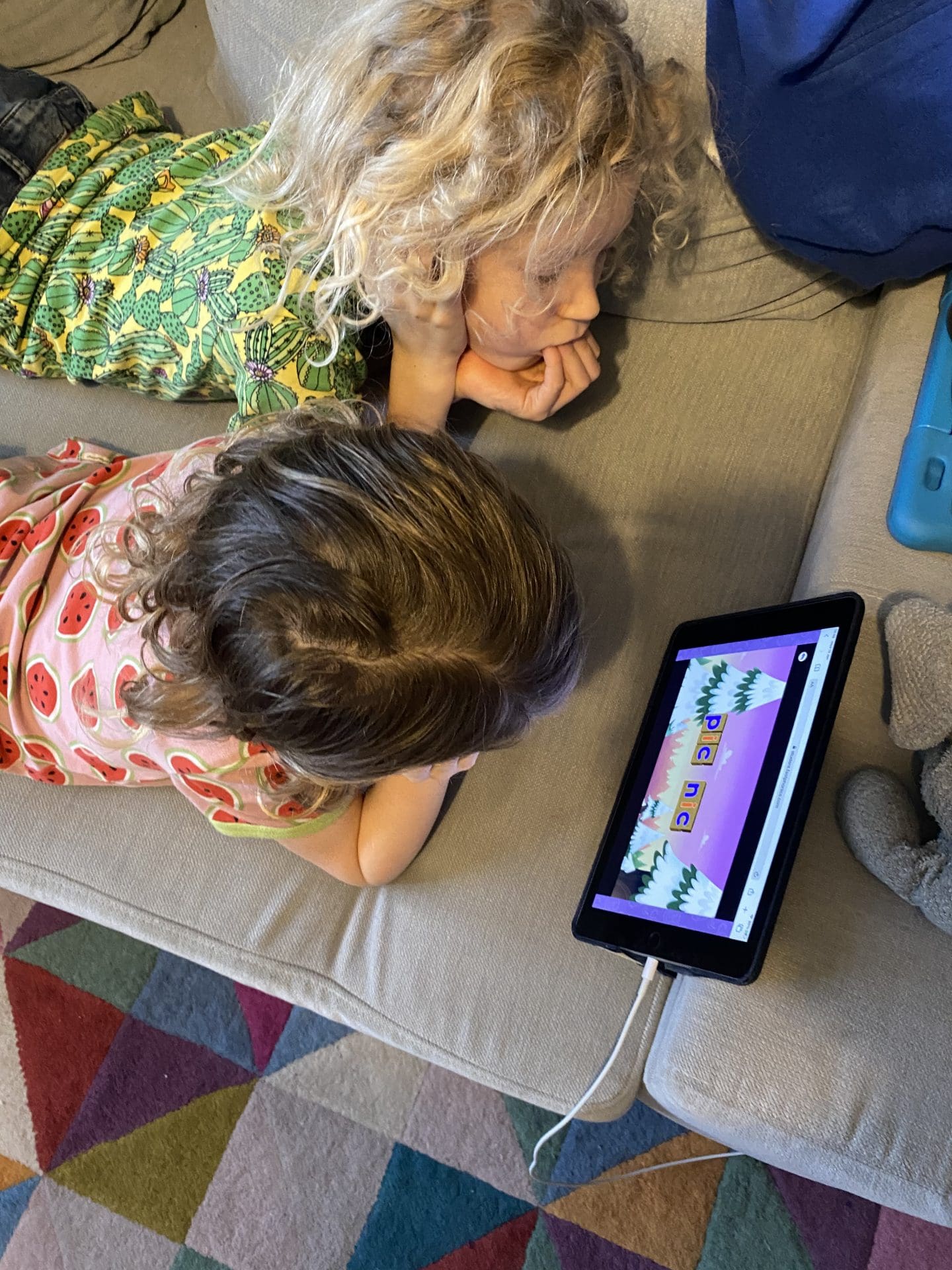 The eldest has also been reading various books.  I bought him the first two books in the Wings of Fire graphic novel series, which he's enjoyed.  I'm yet to buy any more as they're expensive and I had hoped to borrow them from the library (currently shut).  He does have some other books he can read at the moment, although he's also chosen to re-read some of the Dogman books instead.
Littlest loves to look through books, but is yet to try reading any.  They both like to sit and listen whilst we read to them too. Recent books have included historical non-fiction and book about power and who in the world has it and how it can be used for good.
History – Scottish Home Education
We are still listening to the weekly History Storytime podcasts, narrated by two young girls.  The children really enjoy these as it's other kids talking to them!
As mentioned above we've also been reading a lot of historical non-fiction.  Including the stories of Egyptian and Greek myths and how the Vikings lived.  We've also been watching the Let's Go live shows that focussed on Egyptians.  The shows were great, but the kids knew most of what they were talking about already as we spent a lot of time reading about Egyptians last year!
Geography – Scottish Home Education
Most of our geography has been in game form, such as Maponimoes and the UK RSPB game Wing-It.  Maponimoes is about matching countries and flags.  Wing It is about photographing bird species from around the UK and Ireland, travelling up and down the country to find them.
The children also enjoy using their globe to occasionally look at, but mostly play songs from around the world.  The 7 year old prefers to play Libya's music over and over!  I think he likes the Libyan National Anthem!
Art and Music – Scottish Home Education
A surprising amount of arts and crafts this month.  Probably because we're not out at groups and things!  They especially enjoyed painting these jars to make into bird baths for the garden.  I've varnished them to keep the weather from destroying them!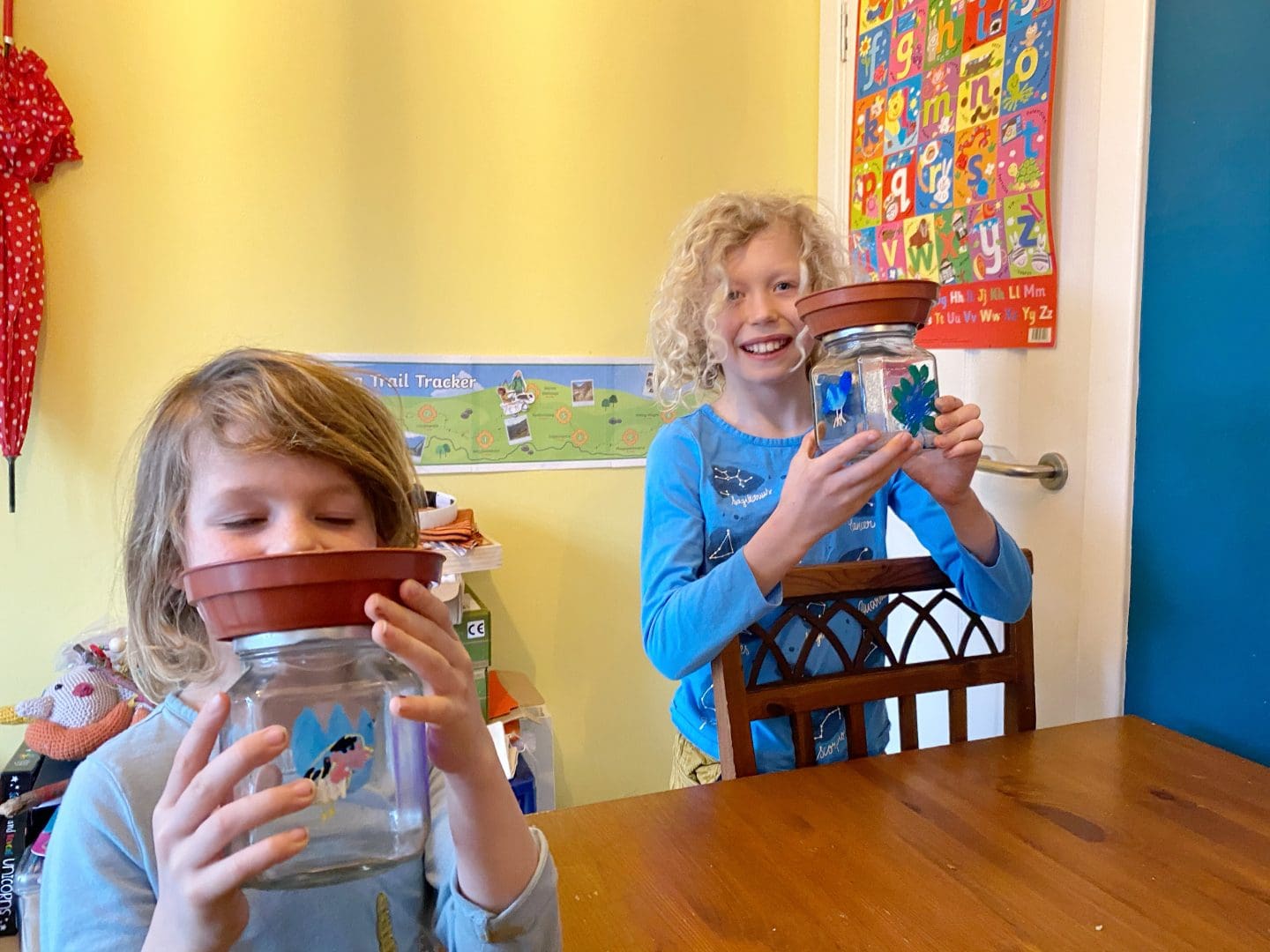 Snow art has also featured.  We've had snow almost every week in January I think?  One week had a great snowfall of wetter, sticky snow, which is perfect for building with and creating these great igloos.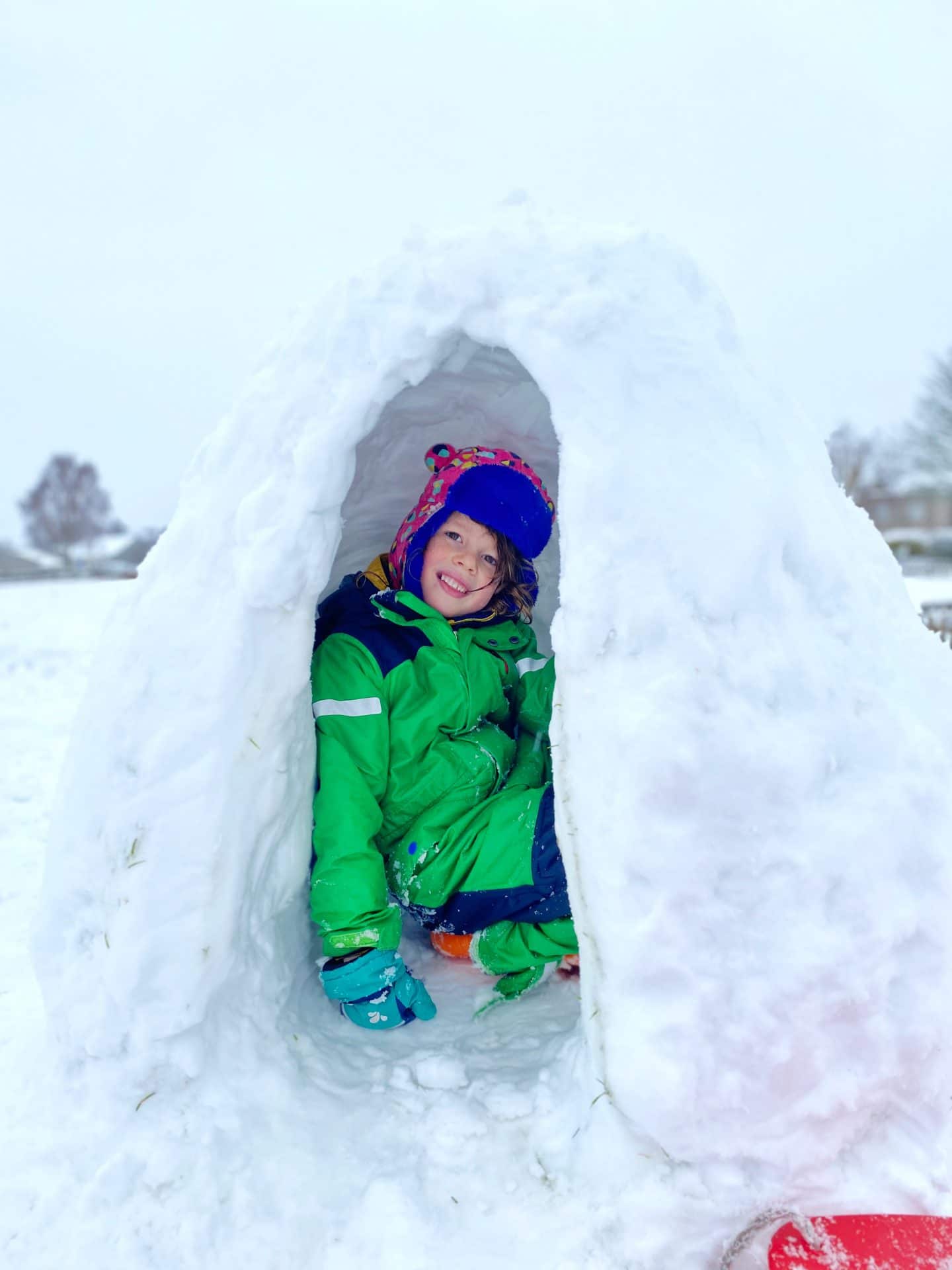 There was also more powdery stuff in the hills that had been frozen and felt more like millions of tiny crystals rather than snow.  The kids loved exploring (and eating!) it, but we also made some Andy Goldsworthy inspired art.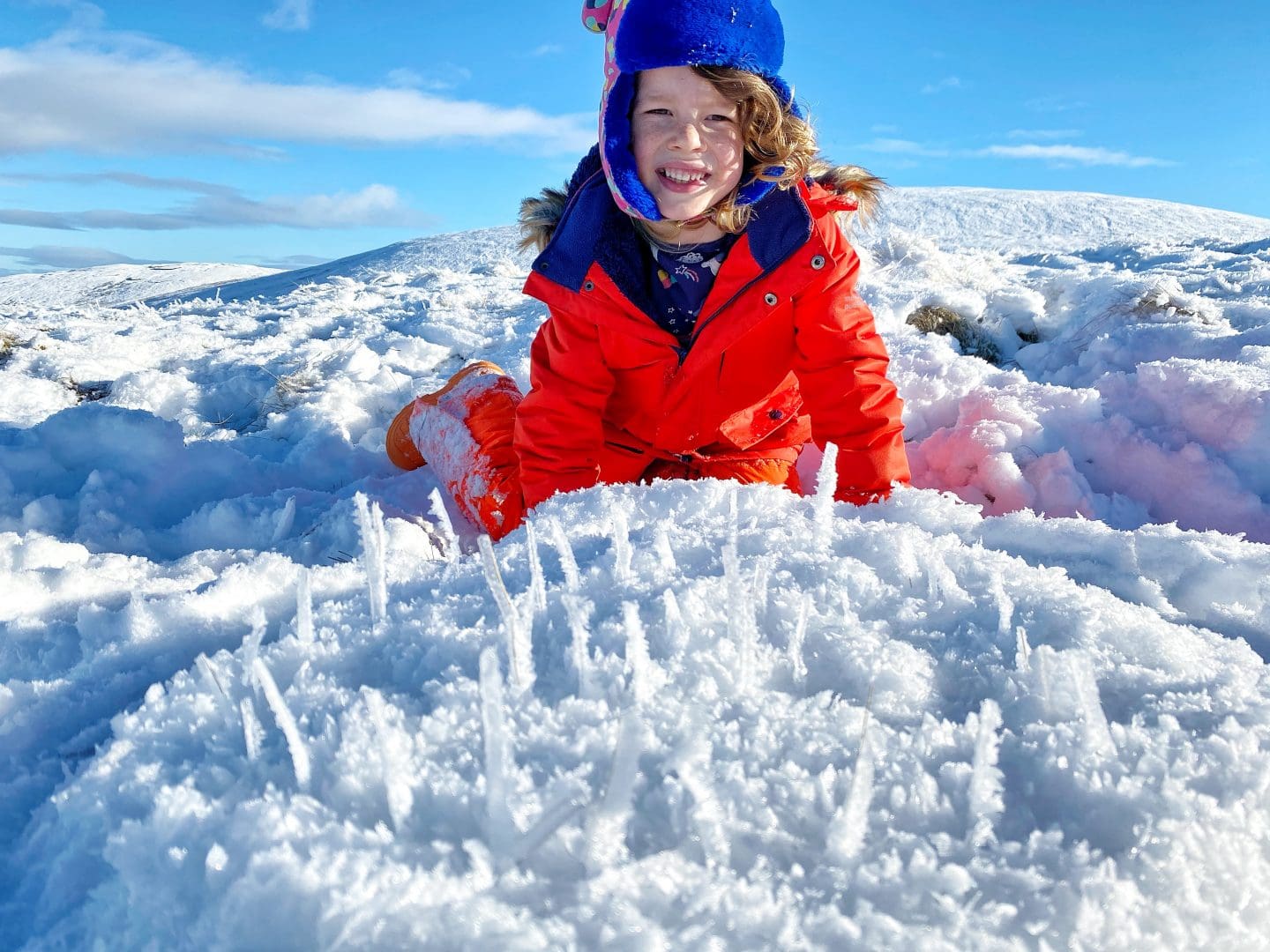 Unstructured Play – Scottish Home Education
Most of the kids play is unstructured as we're not going to any clubs or groups that are structured!  Most of our outdoor play seems to have included snow or mud!  They have got a lot of use out of the snow scooters they spent Christmas money on!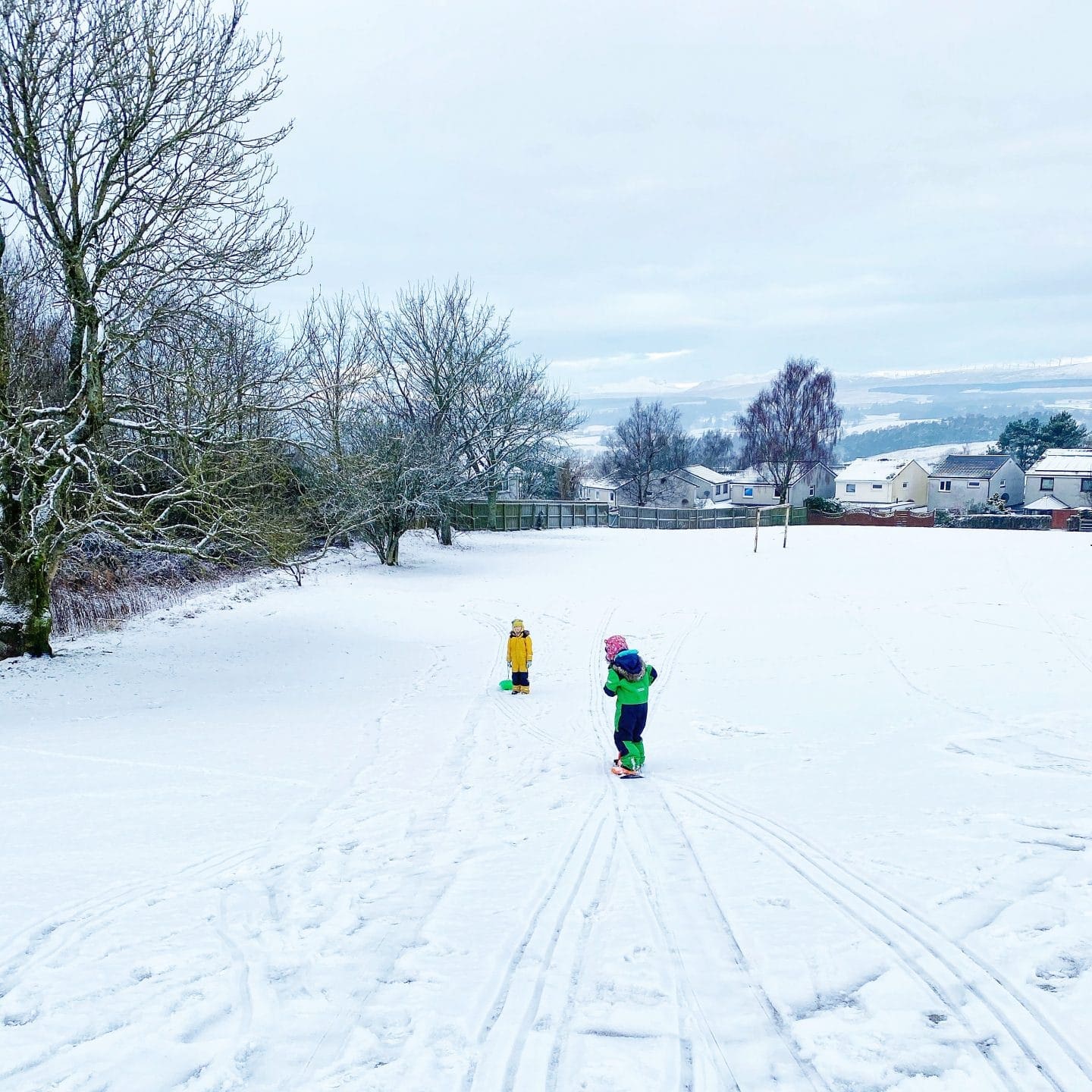 It was littlest's birthday this month, so he had a great day playing with his new toys and was especially taken with his new snorkel that he currently uses in the bath.  We've got nowhere else to use it at the moment! He has asked for more frequent baths simply to snorkel!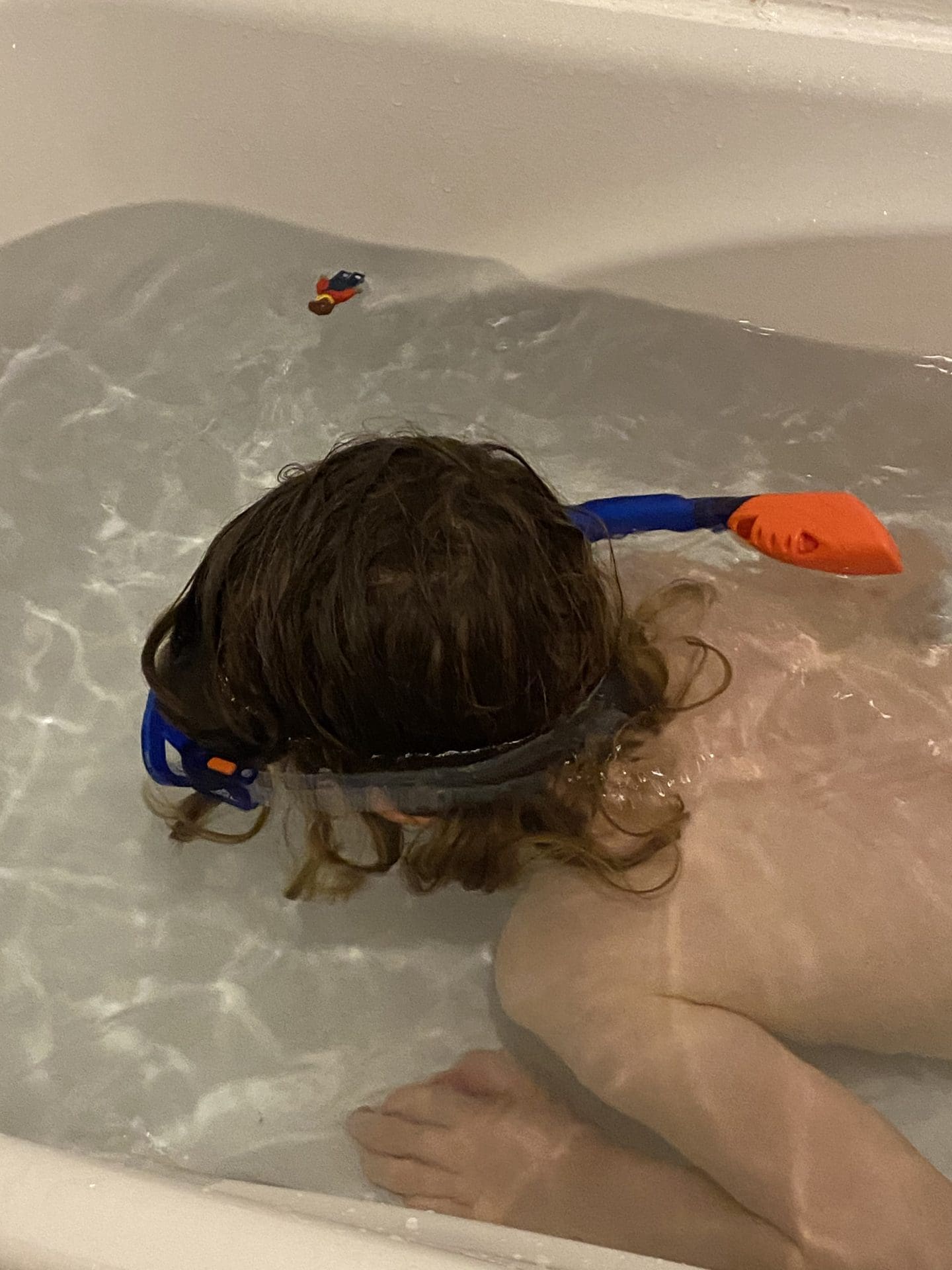 With a lot of snow the kids have been out playing together and with friends.  Sledging, snow scooting, building igloos and other things!  Snow has definitely been helpful during this lockdown.  That along with being able to play outdoors with their friends has made it a lot easier than the 1st lockdown!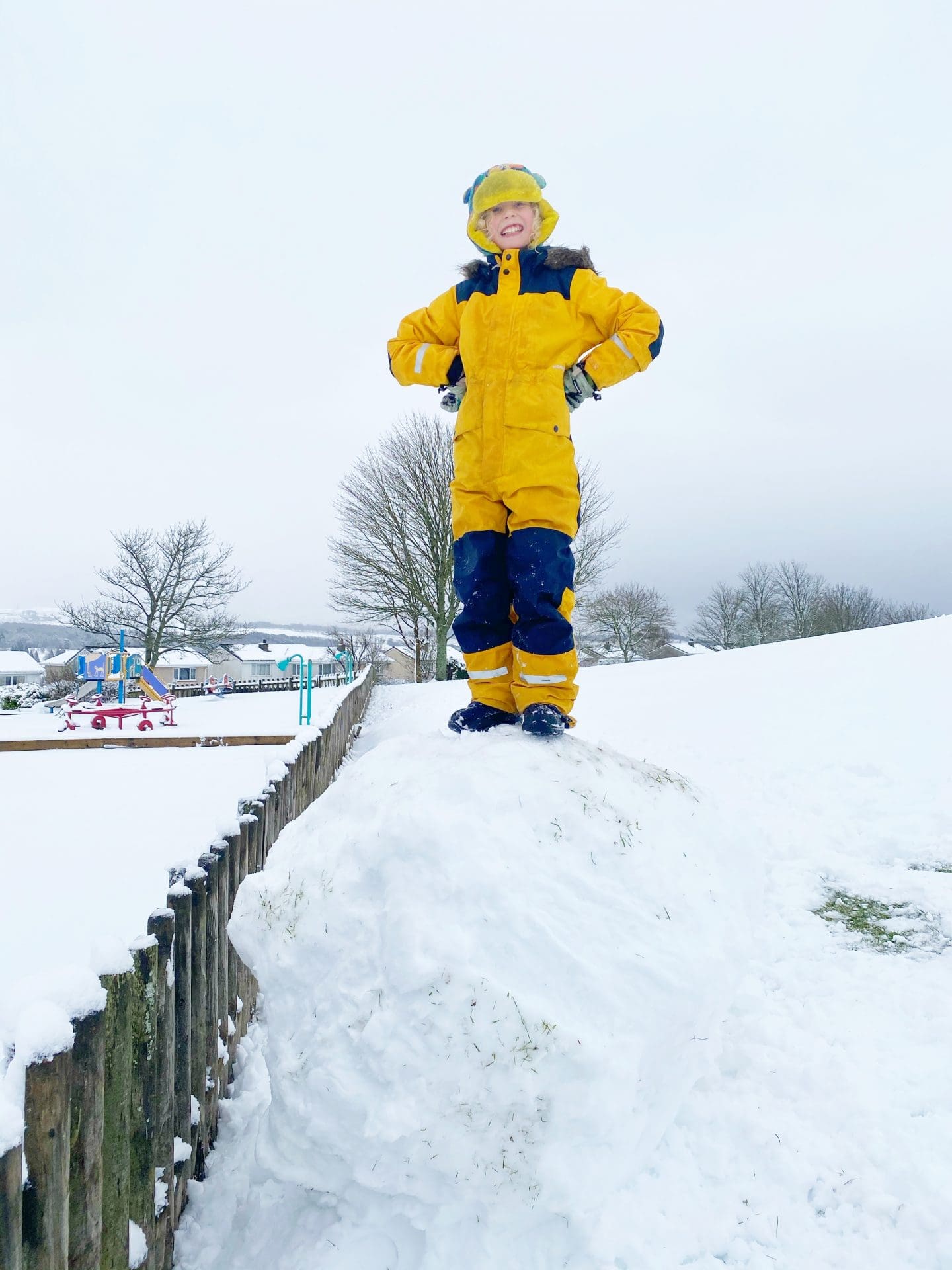 Groups and Clubs
The eldest has had cubs over the last month via Zoom.  He's really enjoyed still having a group to take part in despite everything being closed.  So far they have had scavenger hunts, baking a mug cake and quizzes.  It's lovely that they can still go ahead!  Littlest is a bit annoyed that his Beavers aren't doing the same thing, but it's up to each unit to decide what they're doing.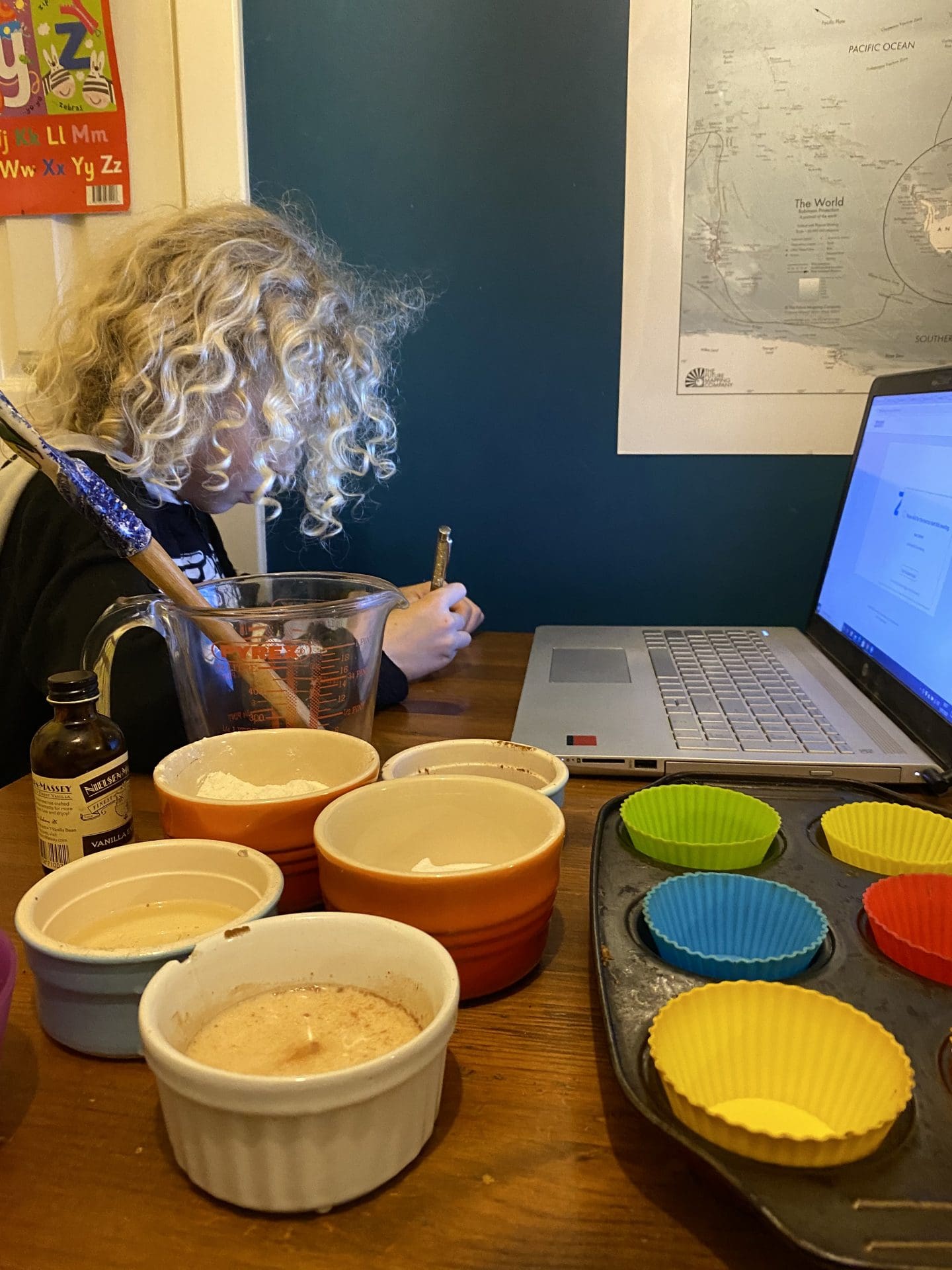 However the 7 year old is taking part with his drama groups production of Annie via Zoom.  So every week he has dances and songs to learn for Annie the musical.  All the parts are being filmed at home and then sent in to be edited together for the production to be streamed online.
Exercise
We've had plenty of walks together as a family, although sometimes the children are a bit resistant to walking and prefer to stop at one place to play.  Which can be fine normally, but as it's freezing and I would like more exercise I'm trying to get them to walk more with me.  So I've printed out the Inca Trail tracker from Twinkl to encourage them to walk along the length of the Inca Trail to Machu Picchu. They love this idea and have already just about completed their trail!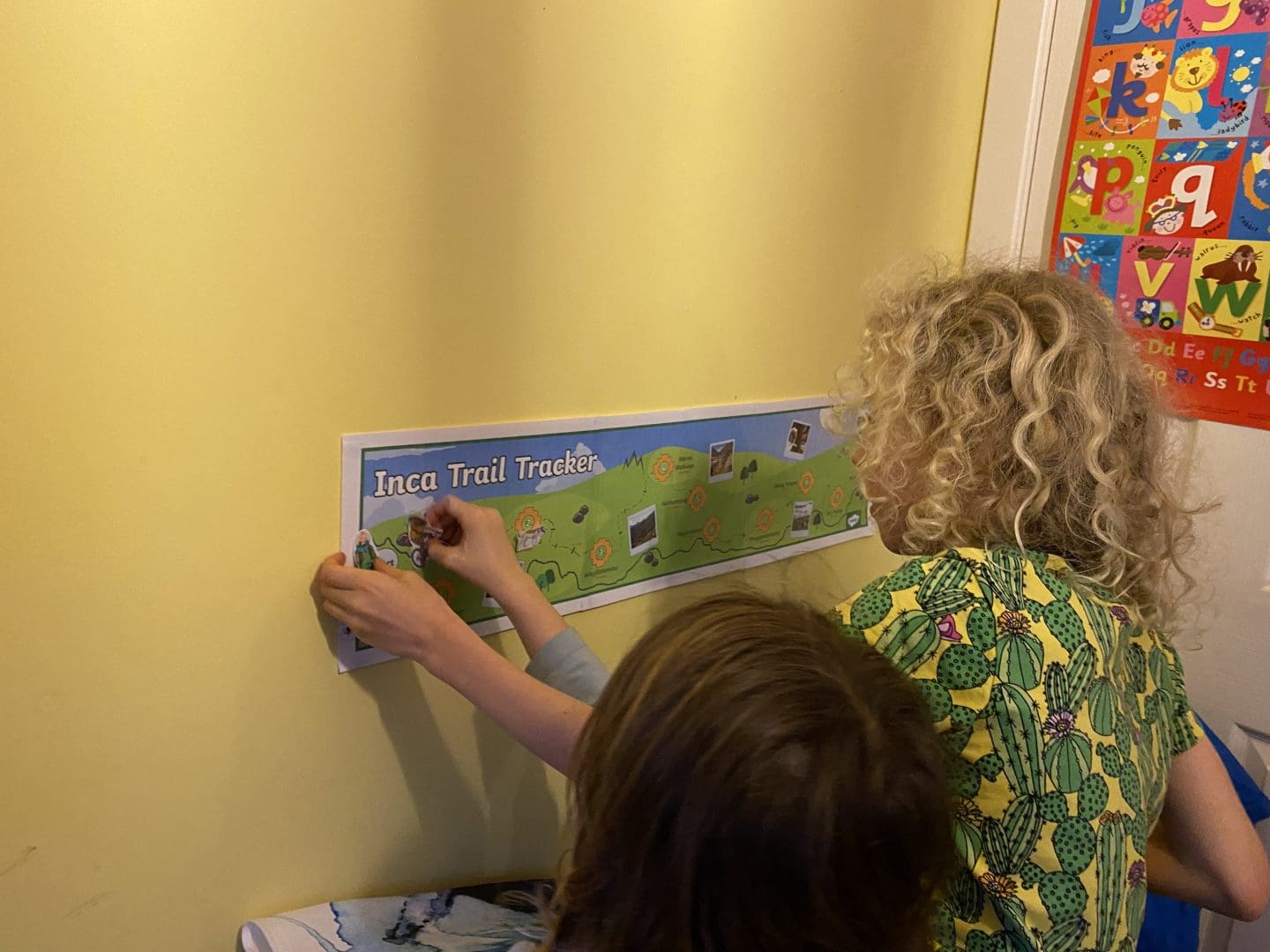 We've had walks locally in our area and a couple in the Trossachs, it's just been lovely to get out in the fresh air together!  We've also had a few cycles too, although they have been dependant on the snow having melted each week!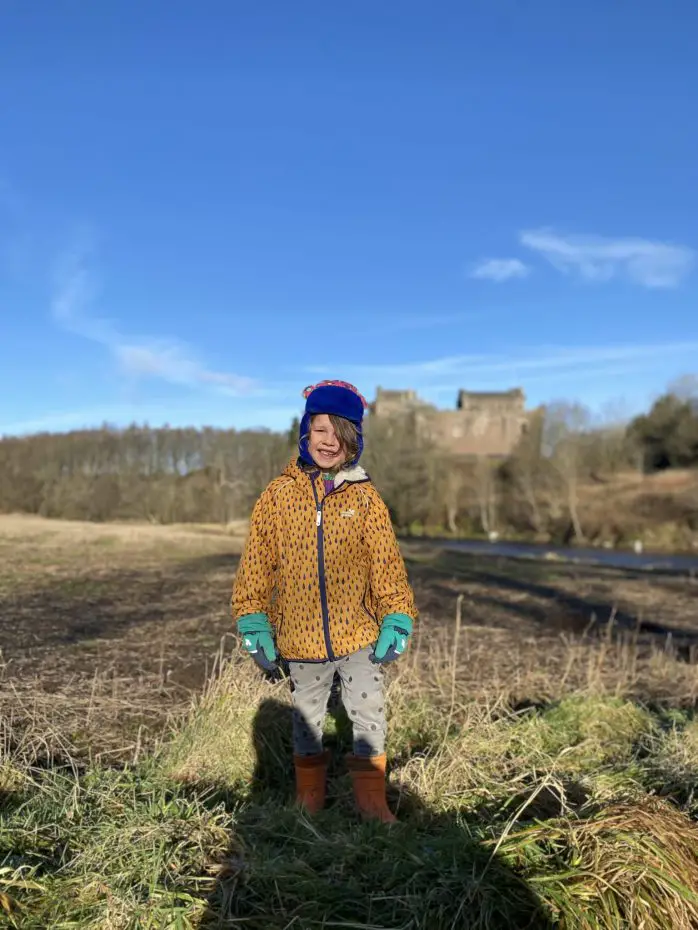 Pin Scottish Home Education Diary