A Family of Beginner Skiers
We are definitely a family of beginner skiers!  Although my husband and I both had ski lessons on dry ski slopes as teenagers, I've only had a handful of days skiing on snow.  This is mainly taking my eldest up to Glenshee in Scotland where he's had lessons, the youngest wasn't keen on the poma so didn't do much.  Finding a skiing holiday for beginners can seem rather daunting!
So when we headed to the Arêches-Beaufort ski resort in the French Alps we were very excited to ski on snow together!  Although we did have some problems, such as our first attempts at getting off the ski lift, we had a great time on the slopes.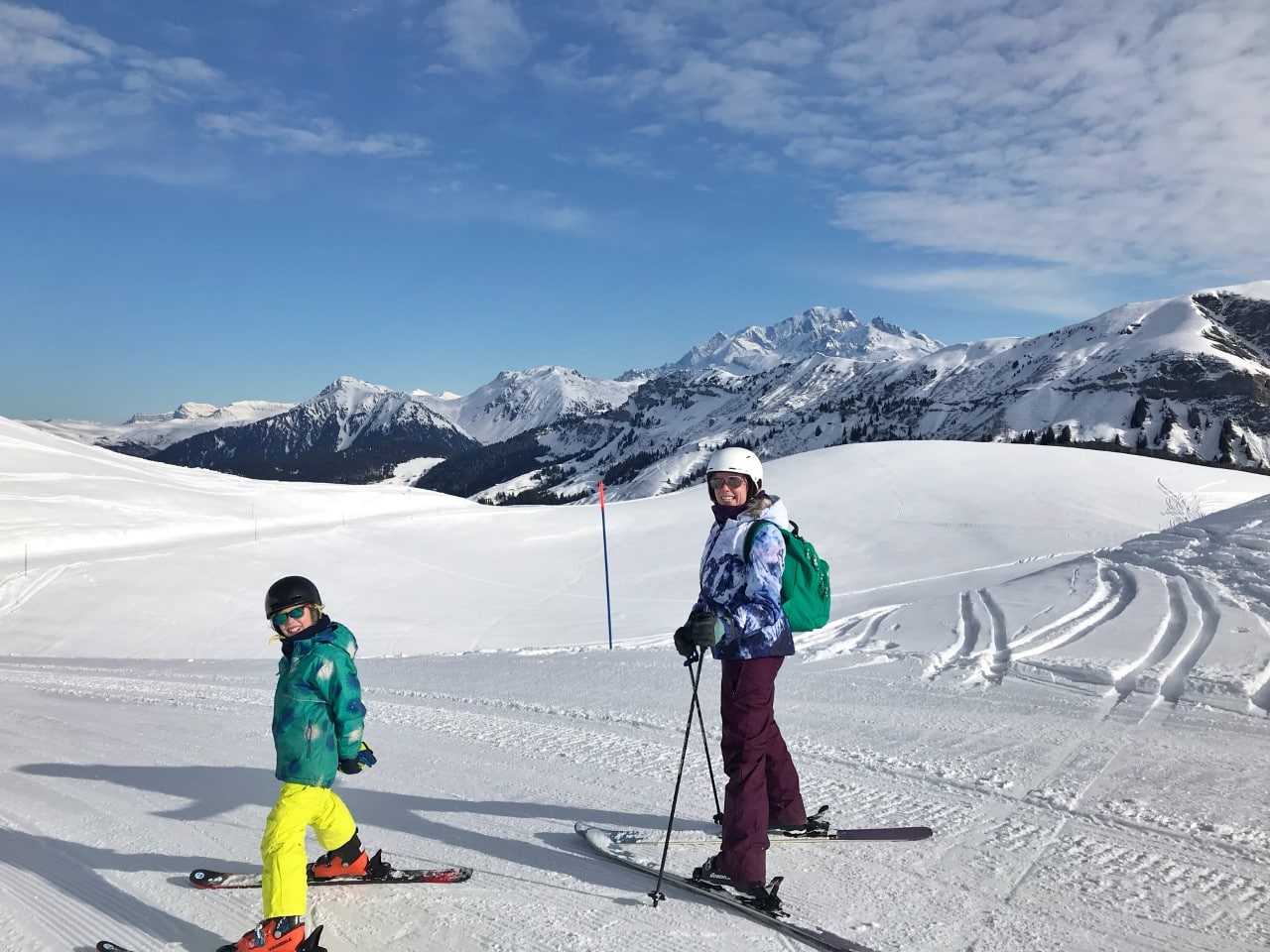 Finding The Right Location
As a beginner skier finding the right location is key to a good holiday.  There's no point heading to a ski resort and finding that you can only use the nursery slope!  It's best to find a ski resort that has plenty of green and blue runs.  Or at least several slopes to alternate between during your trip.
There are various ski resorts that are suited to beginners throughout Europe, but the one we chose to visit was at Arêches-Beaufort in French Alps.  The resort was well equipped for skiers of all ages and we particularly loved the fact the beginner slopes were halfway up the mountain.  This meant there were awesome views all around!  To get to the start of the slope area we needed to catch a ski lift, which meant you could sit down and admire the views as soon as you arrived.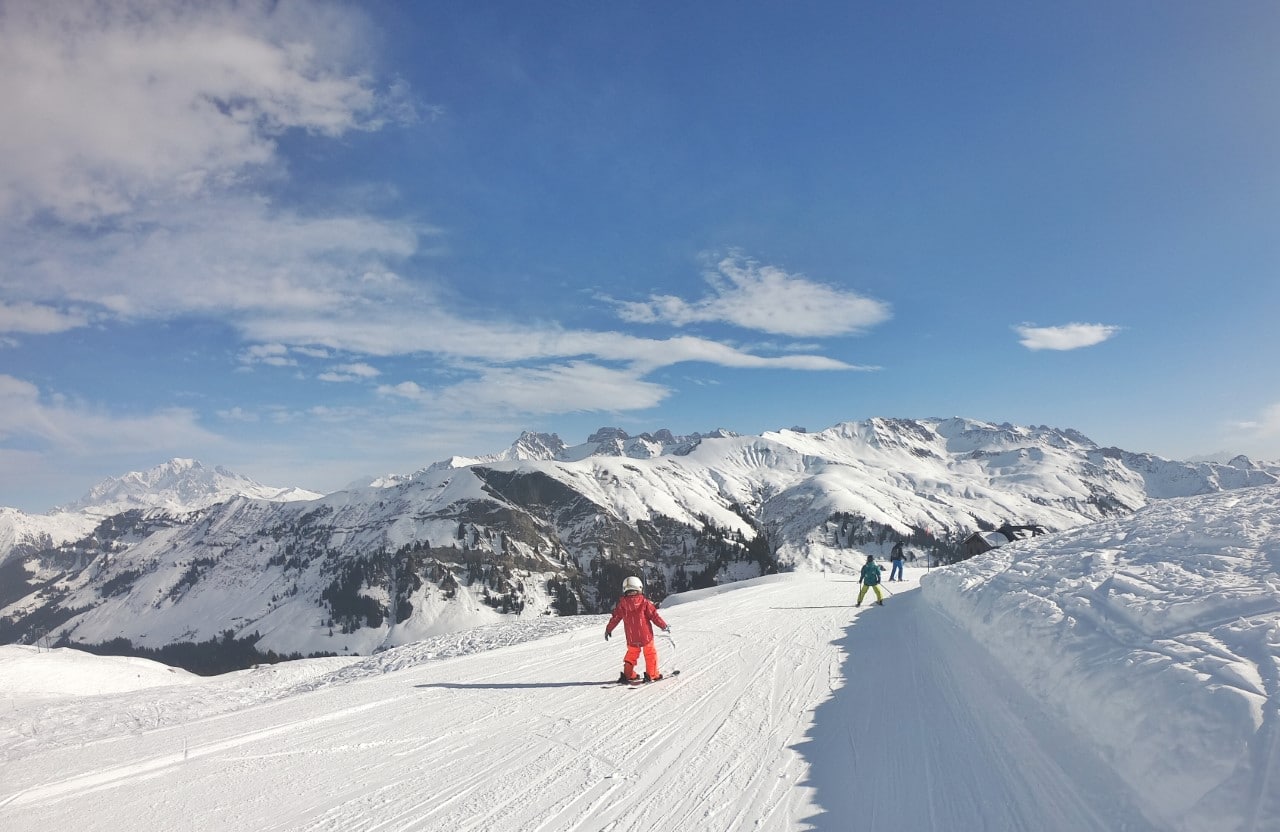 Spectacular scenery helps when you aren't capable of fancy manoeuvres like others, especially those amazing local kids charging down the slopes!  On the lower slopes there was one easy nursery slope and then several steeper slopes.  A trip on the next ski lift takes you to the start of the longer slopes.  Where there was a particularly fun and easy trail that even we could manage.
Other resorts that are recommended for beginner skiers are Les 2 Alps and Val Cenis, which have plenty of easy runs to master.
Ski Instructor
If you can afford it I would definitely recommend getting a ski instructor for at least one day.  Our ski instructor was mostly helping the youngest as he was 5 and was the only one who had never skied before.  As he liked going fast he was a little bit of a liability to begin with!
Fortunately after a few skiing lessons he was more or less at the same stage as the rest of us.  Our only issue is that none of us can do the sharp turns required for criss-crossing the steeper slopes!  Perhaps we can get more lessons as a family for learning that particularly technique.  At all of the Peak Retreat resorts you can get access to instructors using the ski schools or private tuition.
Skiing Alone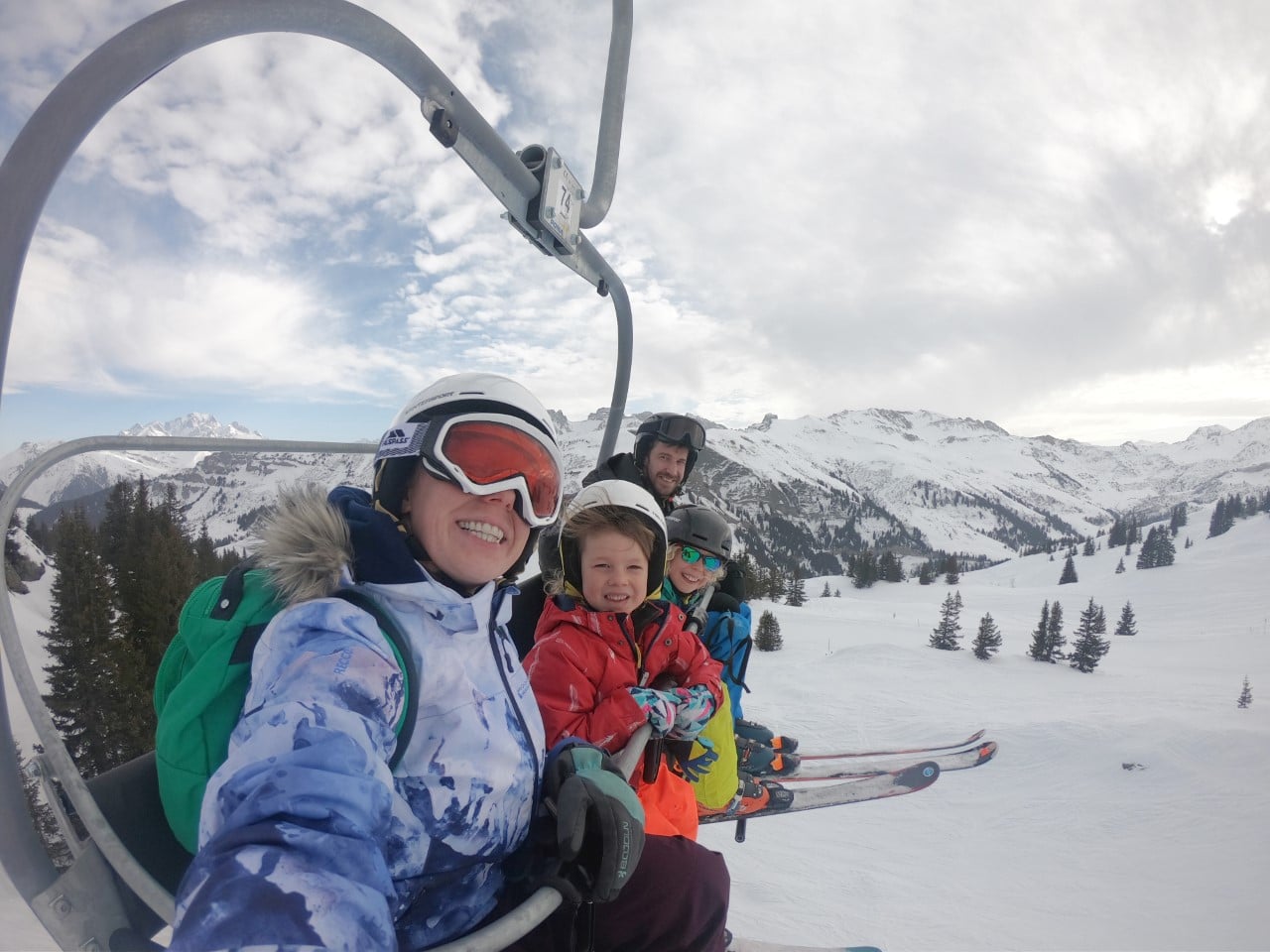 Before your ski instructor leaves, make sure they show you where you can potentially ski safely.  They will know what level you are capable of and can point you in the right direction.  We were so glad our instructor helped us out like this, otherwise we wouldn't have had a clue what else we could do aside the nursery slope!
At Arêches-Beaufort there was a brilliant trail that suited our abilities perfectly.  It only took at the most 20-30 minutes to go down, but there were stunning views, we were all alone with no other skiers much of the time and had fun practising our skiing on gentle slopes down to the start.  The other great thing was that near the top of this slope was a small restaurant where we could sit with hot chocolates and a crepe before skiing down again!  That may be the thing the kids remembered the most!
What To Expect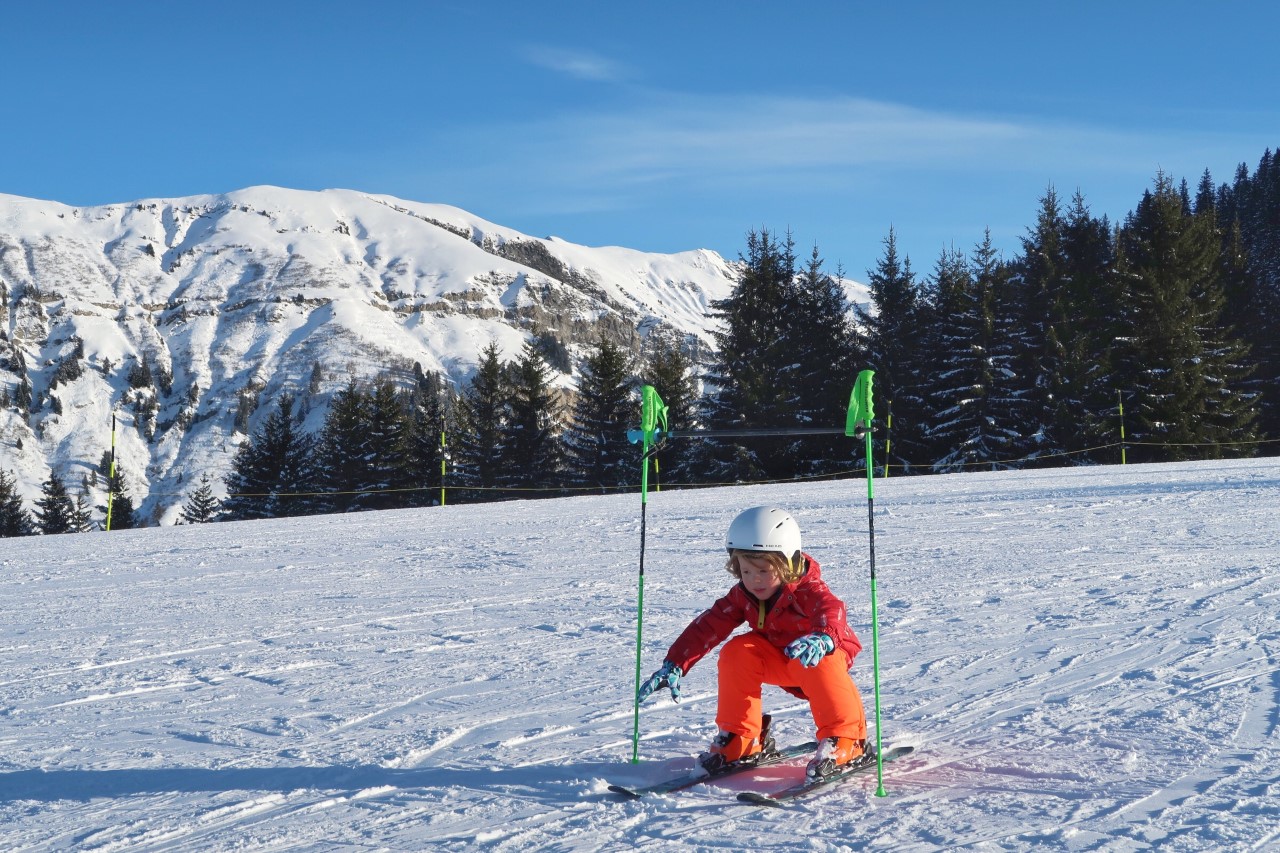 Expect to fall over a lot, especially at the beginning and especially coming off ski lifts!  Although this can be embarrassing, remember that you won't be the first to do this (or the last!).  Just get up and try again, you will eventually get the hang of it.
Wear warm clothes in layers, but not too many if it's sunny or you will be too hot! If you are worried about getting cold put another layer in your bag for later.  Also bring a buff to keep your face and neck warm.  The kids got annoyed with their ski masks and to be fair they didn't really need them.  Consider packing sunglasses for the kids instead.  They may prefer this to goggles if they're not going very fast.
Definitely find out from an instructor which routes are suitable for you to use.  There are maps at the bottom of all the resorts, so check on these for the easy runs.  If you are unsure ask one of the ski lift operators to advise how to get to the easy trails.
Finally, don't be scared!  Skiing isn't just for those who have been on the slopes since toddlerhood, there's slopes for all abilities!  You can also find lots of other fun activities including dog sledding and sledging at different resorts.
Pin Beginner Skiing Holiday