Disclosure: This is a collaborative post
Update To The Office
This year many people, where possible, are working from home.  It's become the norm almost in many households, with most people setting up a space for a home office.  Whether this is in a separate home office in the garden or a space in your home, there is always somewhere to fit it in.  Many of those working from home are enjoying the flexibility and may well continue to work from home a few days a week after the pandemic. So it could be a good idea to invest in an update to your office space.
Comfortable Luxury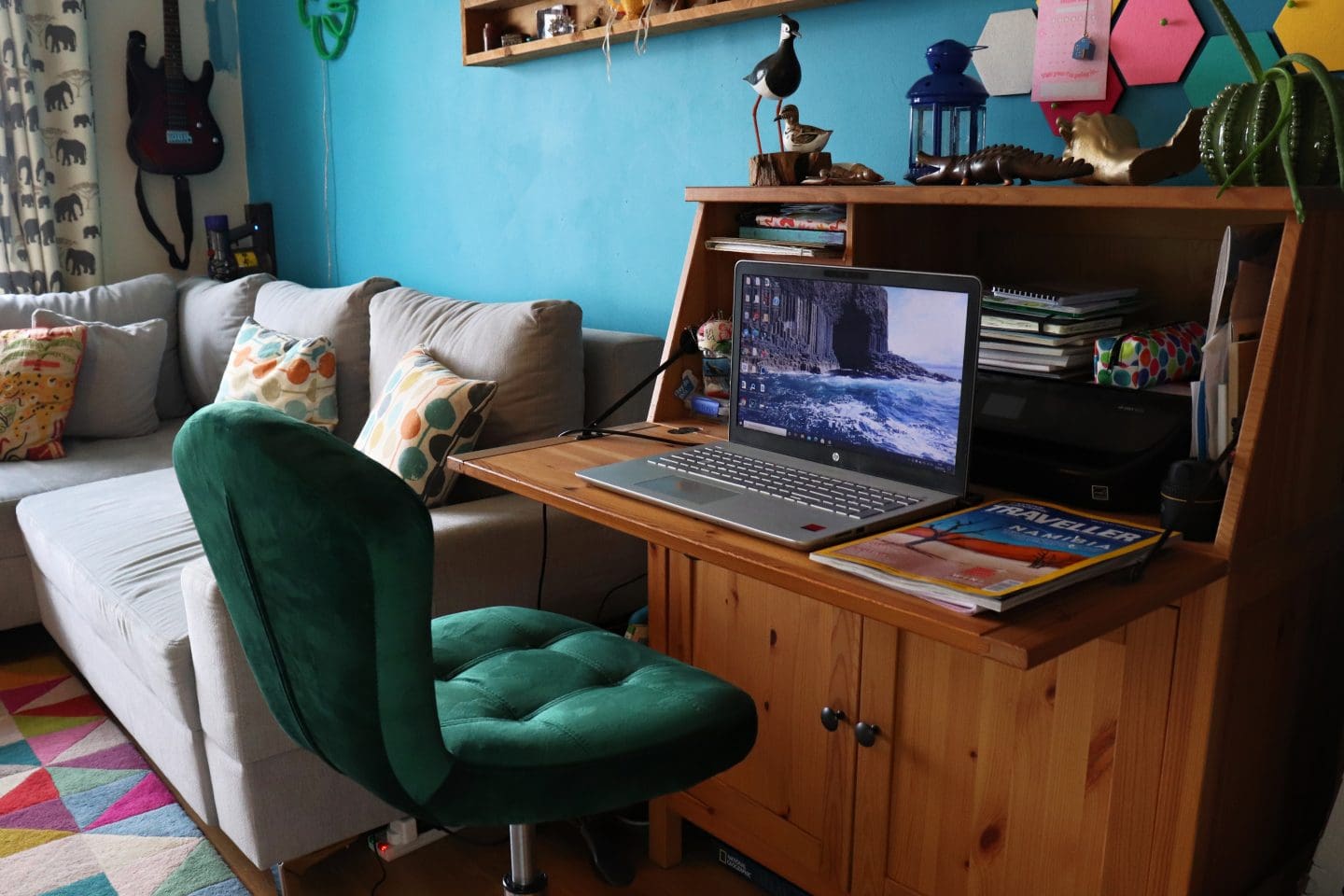 One of the most important parts of an office has to be a comfortable place to sit.  If you have to sit on it for several hours a day you want it to be comfy!  I recently added this luxurious, velvet green swivel office chair from Very to my office space.  As we don't have room for a separate office anywhere else in the house, I have a desk in the corner of the living room.  Previously I had an old stool, but it was very uncomfortable for sitting on for long periods of time.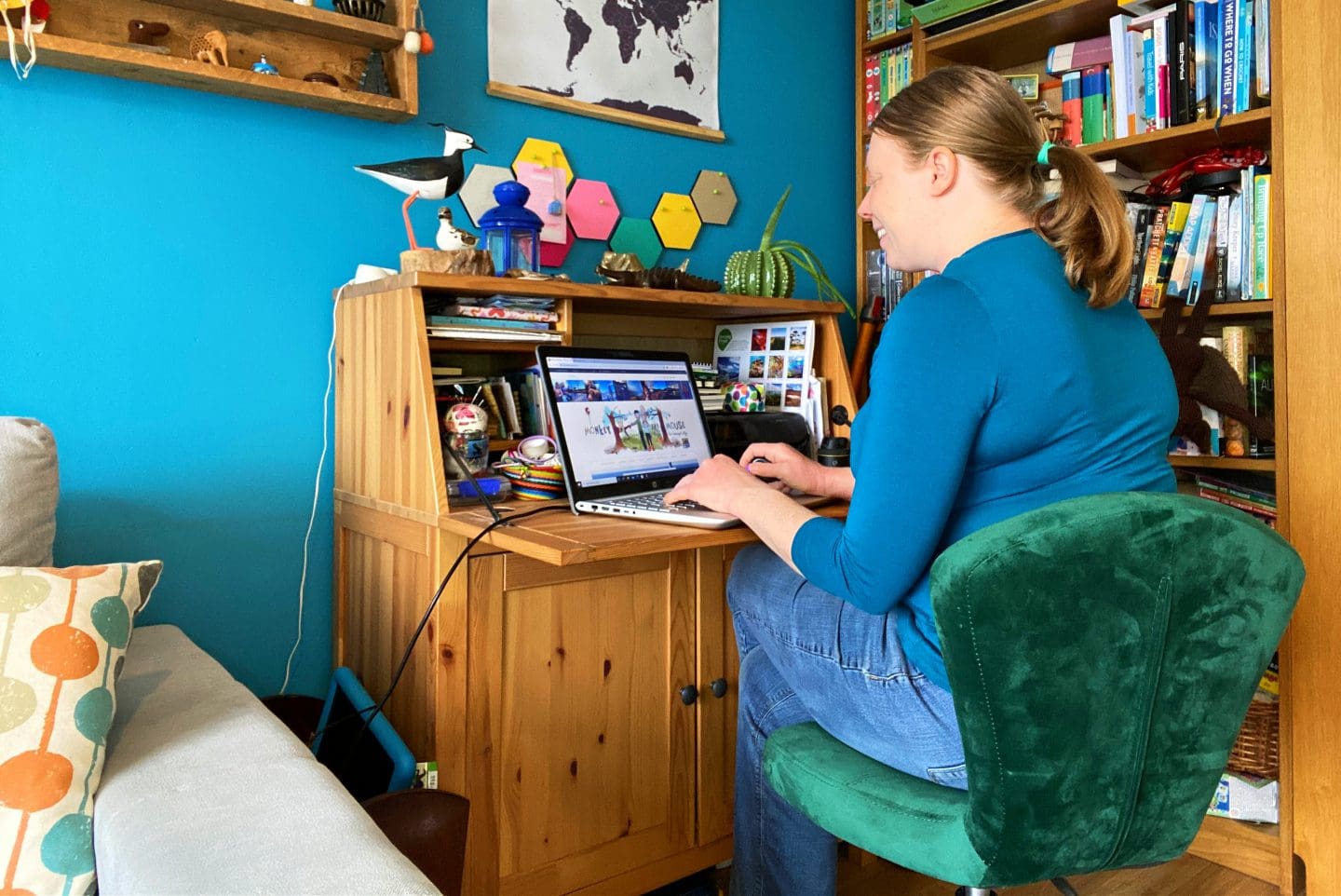 I love the comfort of this office chair and the fact it looks pretty special too.  Bonus points that the colour matches the green triangles on the rug too!
A Separate Relaxing Area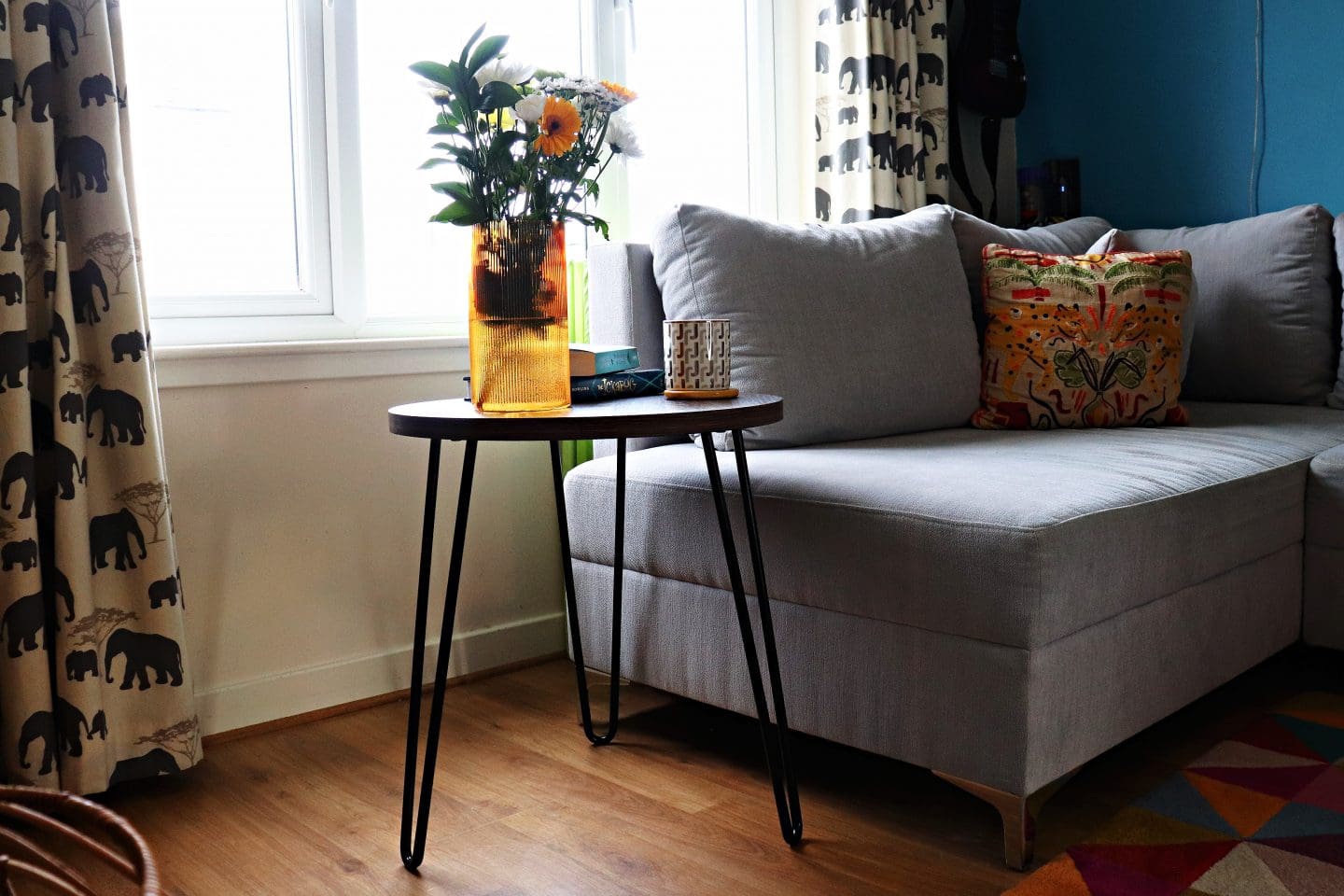 Even though you are working from home it's important to have separate 'zones' in your office space.  You can't sit at your desk for all your breaks and lunch too!  Make sure you can find somewhere comfortable and uncluttered where you can enjoy a 10 minute break to clear your head.
I love this walnut effect side table from Very, the simplicity of the table keeps the area looking spacious.  It's the perfect place to sit and enjoy a book with a cup of tea or coffee (or hot chocolate if you're me!).  Plus it's great to bring in a pop of colour to the room with a pretty vase and flowers.  I'm definitely an advocate of having plants and flowers around the home.  It brings a sense of calm and tranquillity, which can be useful when working! But you definitely need to find some pretty vases or pots to keep them in, like the vase below from Very.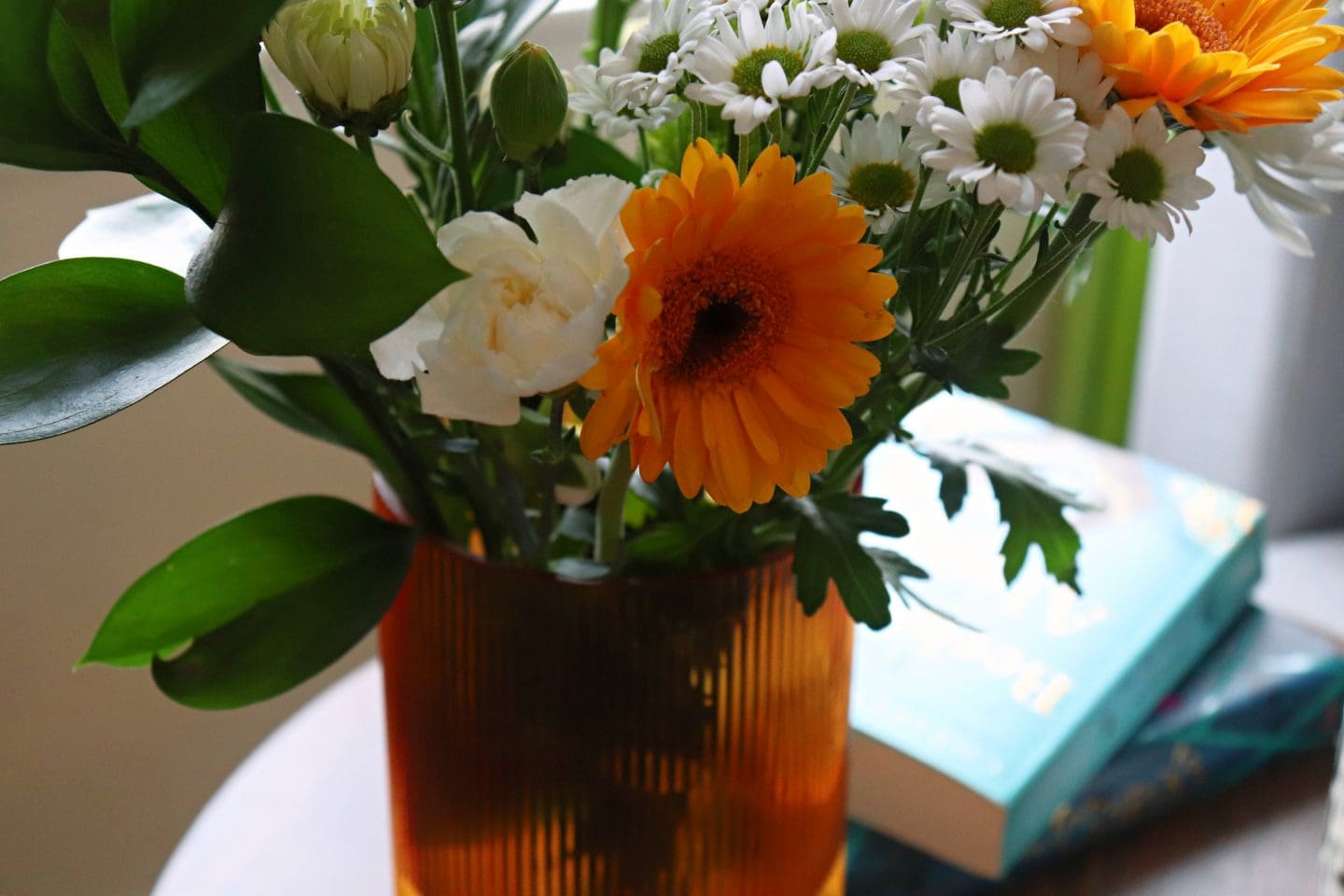 Minimising Clutter
The final thing to remember when updating an office space, particularly in your home, is to minimise clutter. It's so easy to have lots of random things lying around.  So make sure you have plenty of storage so that every item has it's place, whether that's kids toys or blankets.
I chose this beautiful rattan basket from Very to put our blankets in, rather than them being strewn across the sofa!  It comes as a set of 2 and the smaller basket lives at the bottom of the stairs to put things in that need to be taken upstairs!
The baskets are strong, but bring another pop of colour when filled with your favourite blankets!  I especially love my cosy woven blanket that I brought home from Guatemala years ago.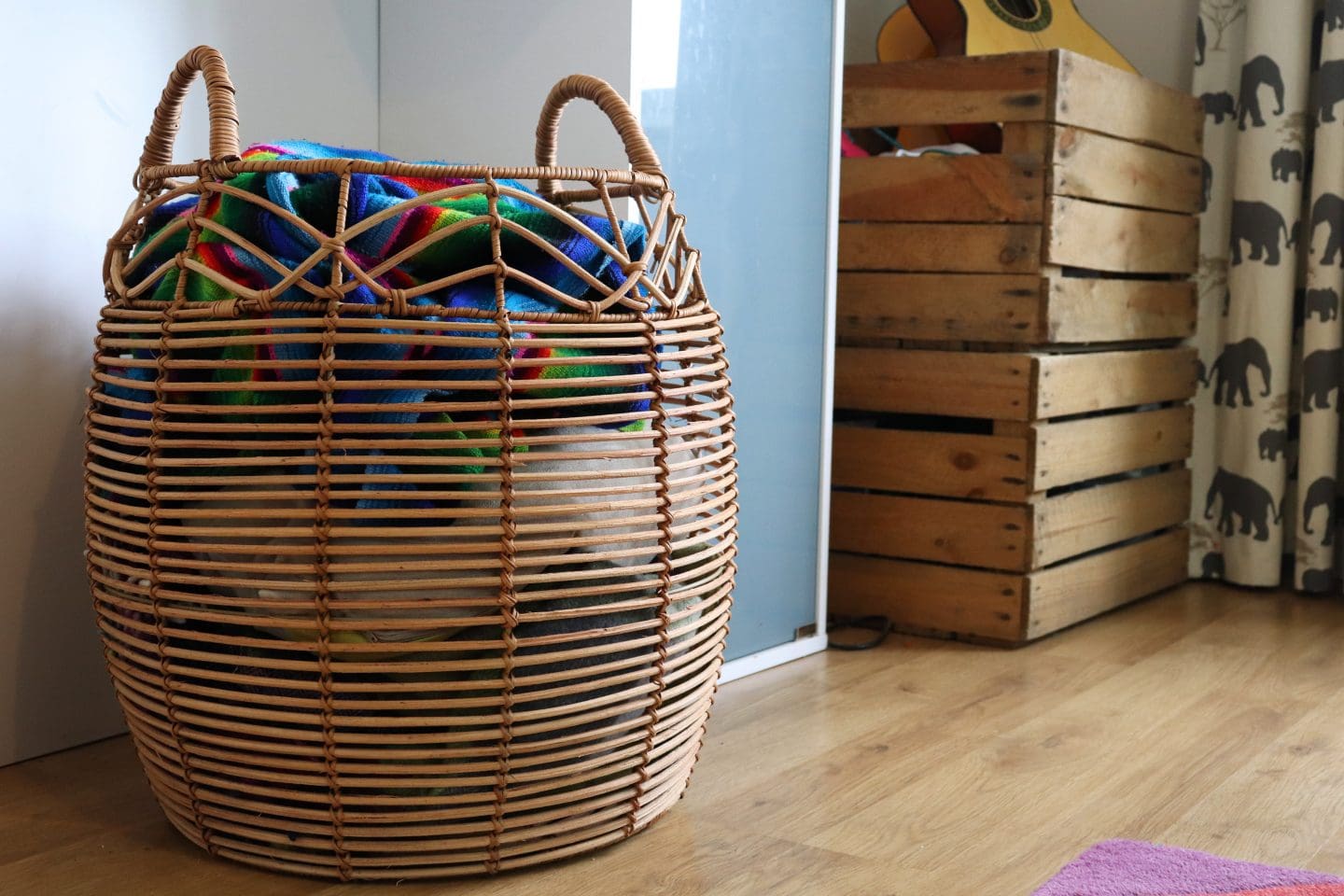 Pin Office Space Update