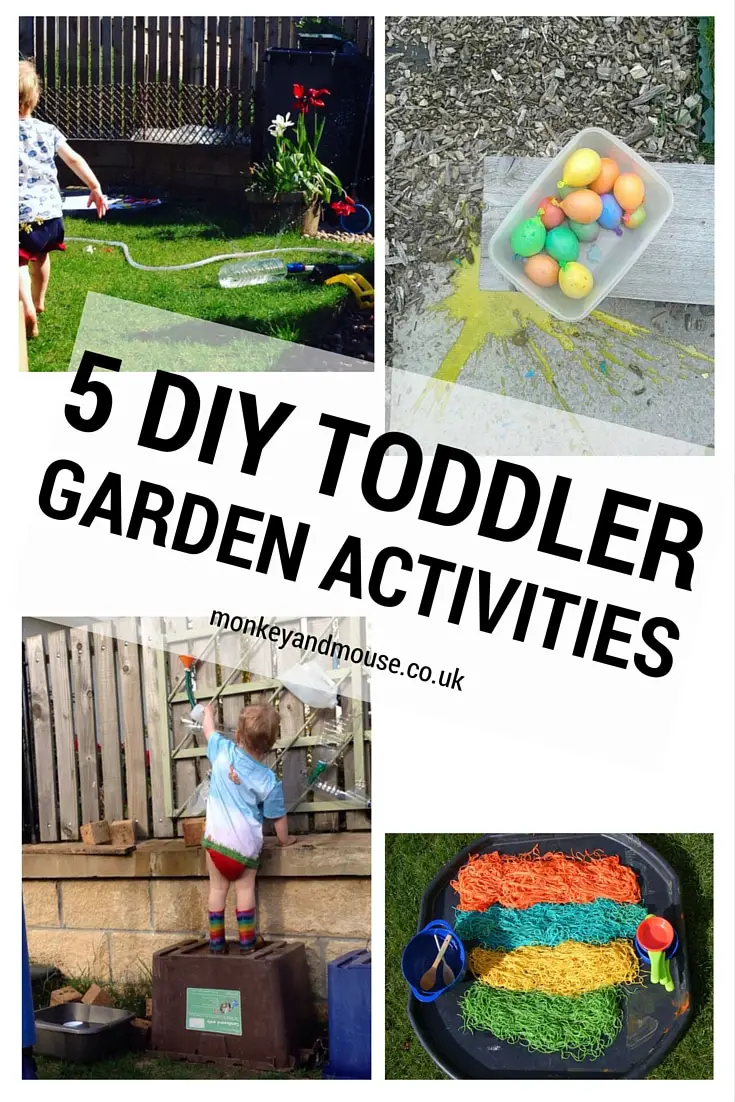 We love getting out in the garden in all weathers, but we especially love to be out when the weather is as gorgeous as it has been recently.  Apparently we have another week yet before we see any more rain up here.  So I have put together our 5 favourite fun garden activities for kids.
5 Garden Activities For Kids
Create a Water Wall.
This can be as creative or simple as you like.  We chose to make a frame from cheap wood to attach it to our fence, but you can just tie the pieces onto a board which you can lean against the wall.  This is a pic of our wall, but check out Adventures of Adam's wall and Clare's Little Tots wall too.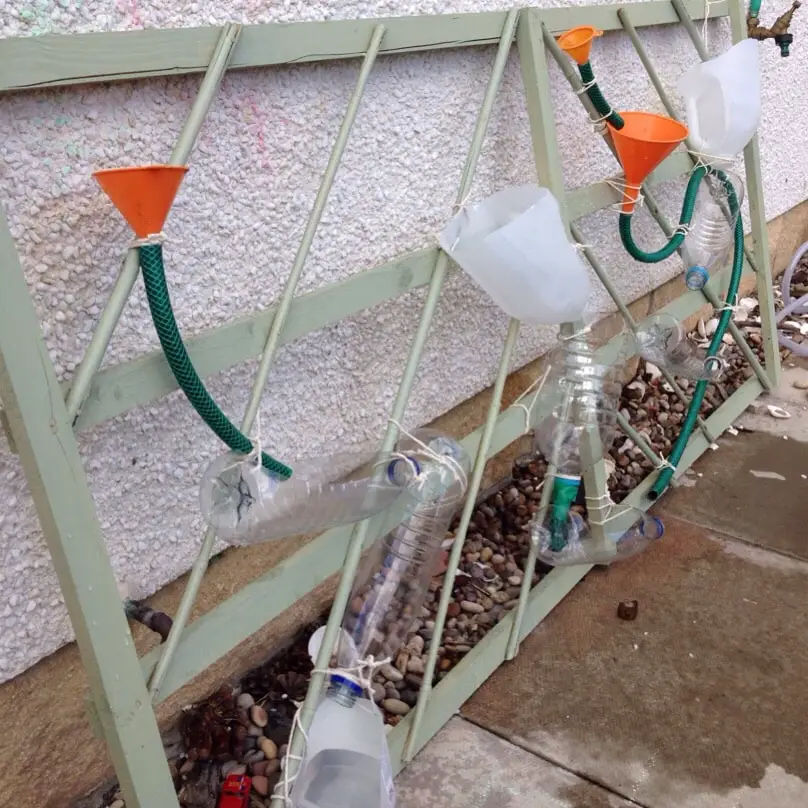 Chalk Tracks For Trains Or Cars.
This has been a regular occurrence throughout the years with my oldest, he now loves to add lots of extra decoration to his tracks, including canals, bike tracks and boats.  We have also used timber pieces from old pallets to arrange tracks around the garden, I love watching his imagination at work.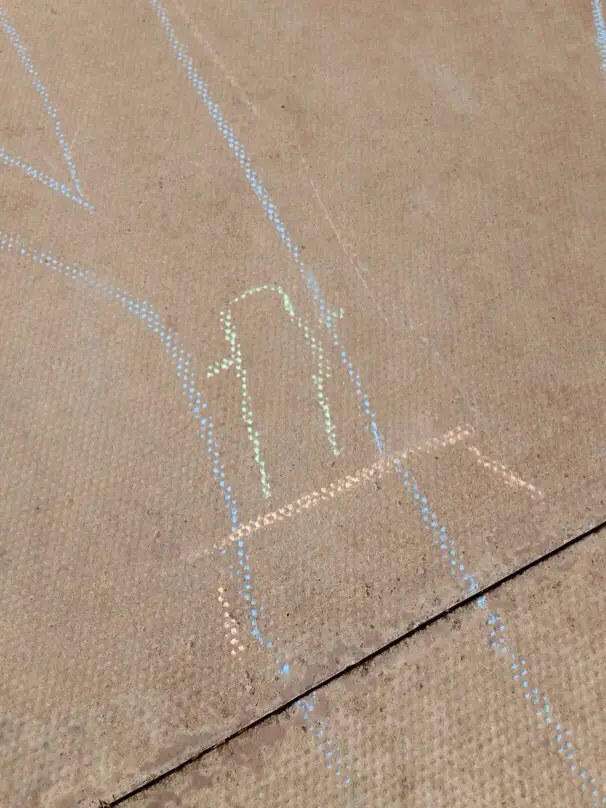 Water Play
Water play can be as simple as a bowl of water and some stones to drop in, or a stick to stir items in the water.  We had fun creating our own DIY water sprinkler with just a plastic bottle taped onto the end of the hose with 4 small holes (the smaller and fewer holes the higher the pressure and the better the water sprinkles)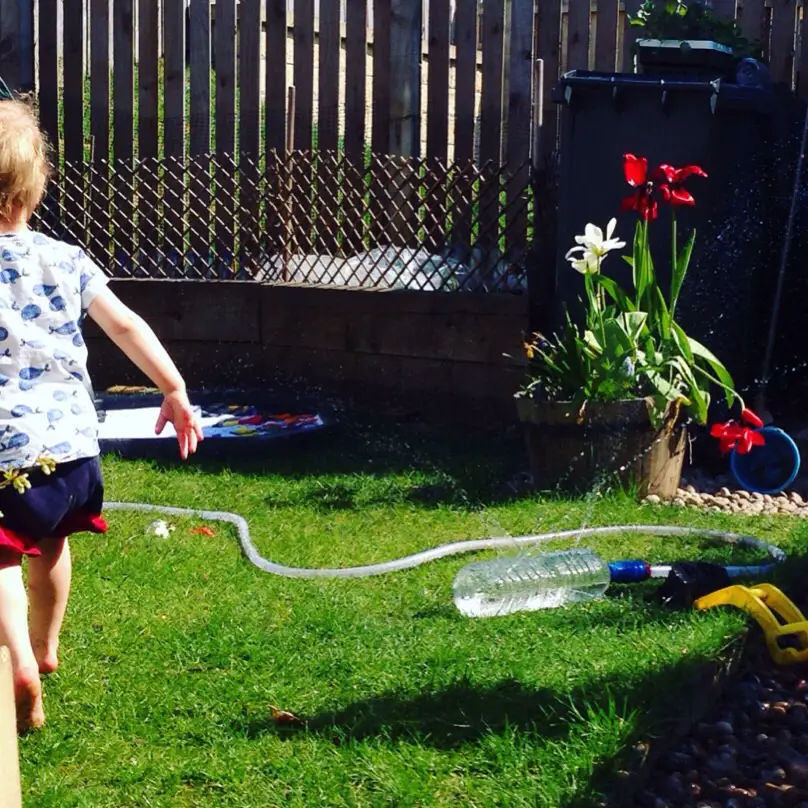 Get The Tuff Spot Out.  
We love our Tuff spot and have had a lot of fun playing with different ideas outside in the garden.  From piles of soil to dig for treasure to coloured spaghetti and frog ponds, it's really a fantastic place to play on. Check out some of our Tuff spot ideas here and here.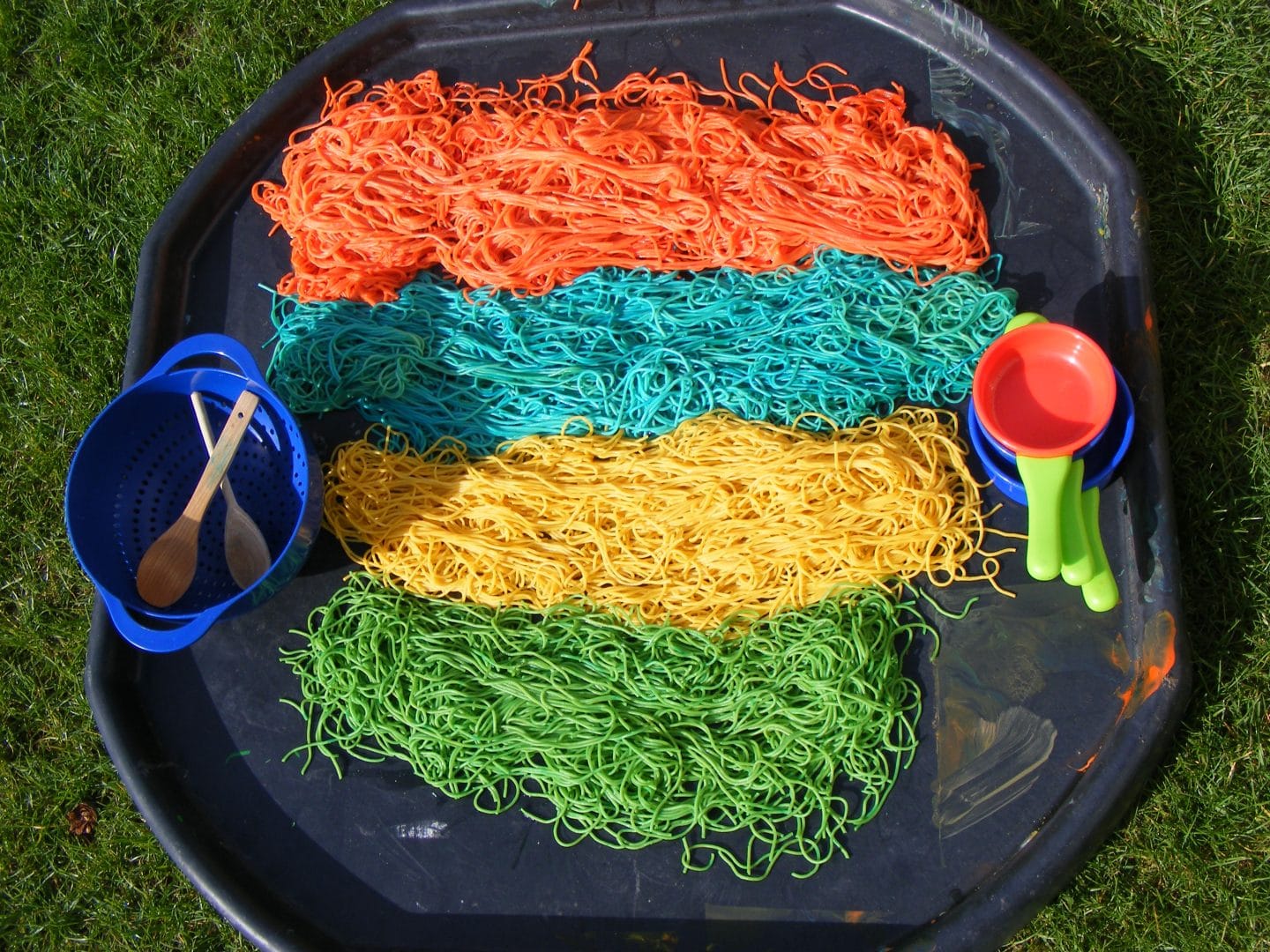 Water Balloon Painting
This was one of the boys favourite activities and we will be doing it again this year!  Filling water balloons with paint and splatting them on the pavement was so much fun, read more about it here.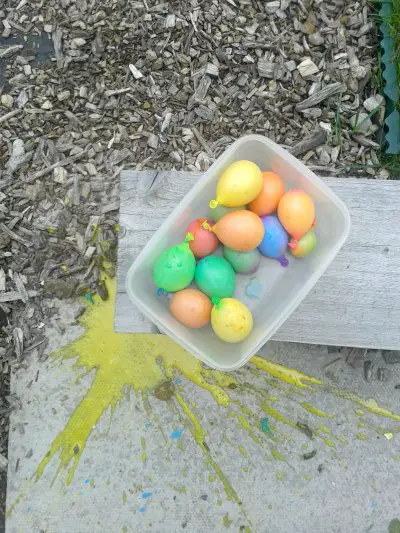 What are your children's favourite garden activities?
Pin For Later