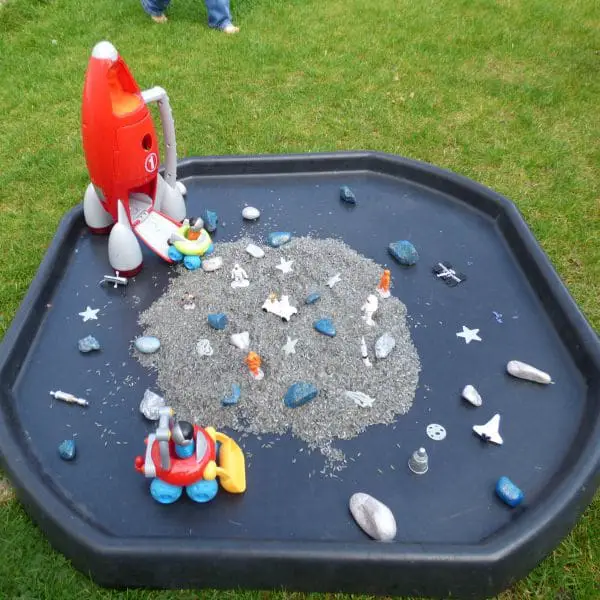 As O had a space themed birthday party last week (more about that here) I thought I would continue the theme through the week and set up a small play set on the Tuff Spot.
We have several little astronaut figures from the Safari toob set I bought for O's birthday party (mainly because I wanted an astronaut for his birthday cake!) and some bigger astronauts, moon buggy's and rocket that we bought him when he was younger.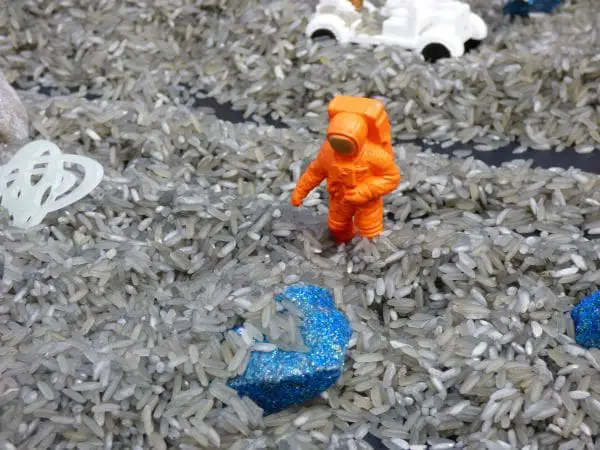 I set the figures out in rice that I had coloured with black food colouring (and dried for a few minutes in the oven) to represent the moon.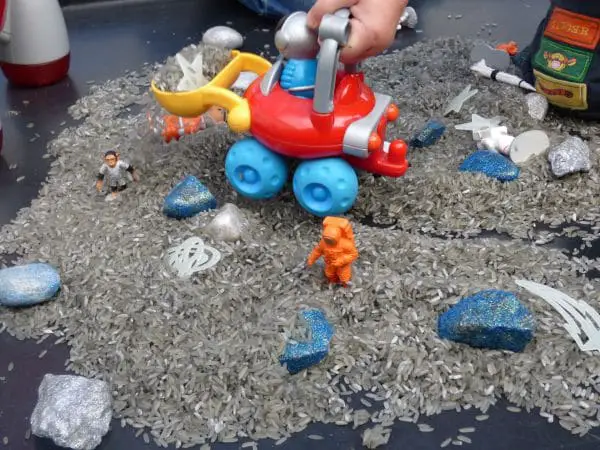 Then I added the space rocks I had painted for the birthday party and a few glow in the dark planets and stars.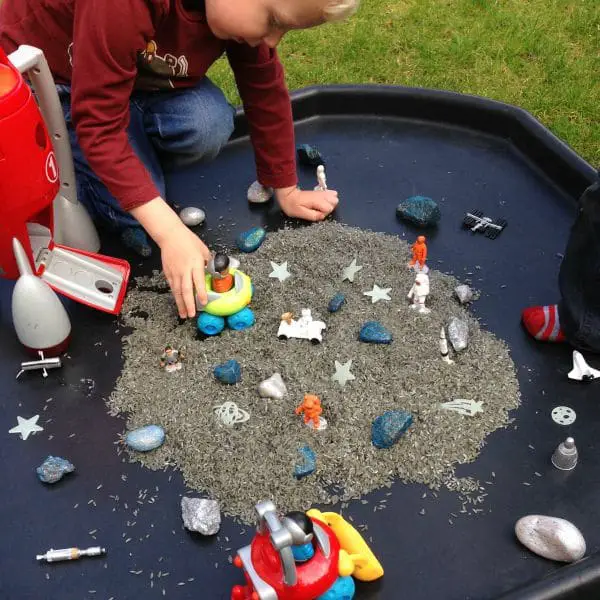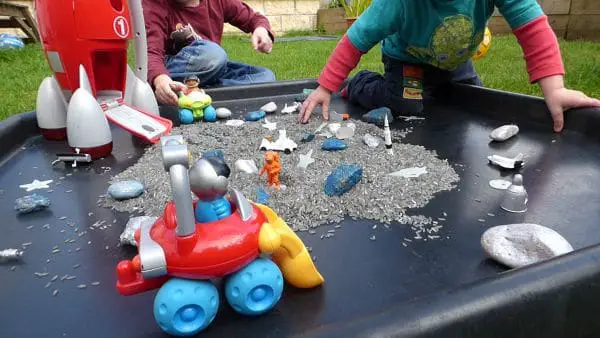 It must have looked inviting as they couldn't wait to jump in and start playing!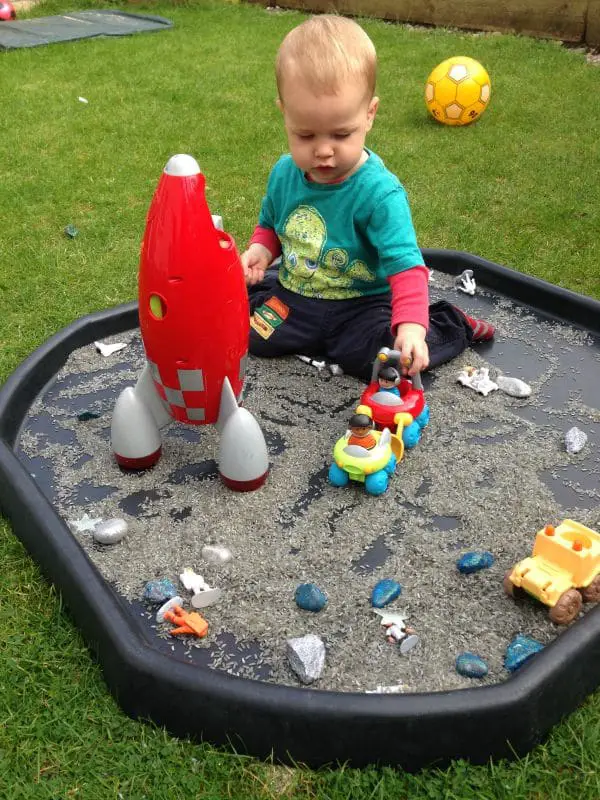 Have you set up any small worlds for your kids recently?
J x