*AD – We were gifted our stay at Villa Pia for the purpose of this blog.
What do you think would be the most relaxing family holiday?  For us it is certainly somewhere where the children can play without any worries, fully catered and with time for us adults to relax and read a book or enjoy adult company.  That's exactly what Villa Pia is and it is exactly why we loved it!
Villa Pia
Villa Pia is a family friendly Italian villa on the borders of Tuscany and Umbria, it's set in a picturesque little hill top village amongst beautiful green trees and fields.  The buildings are a 15th century summer country manor house of a Florentine family and still look as beautiful today.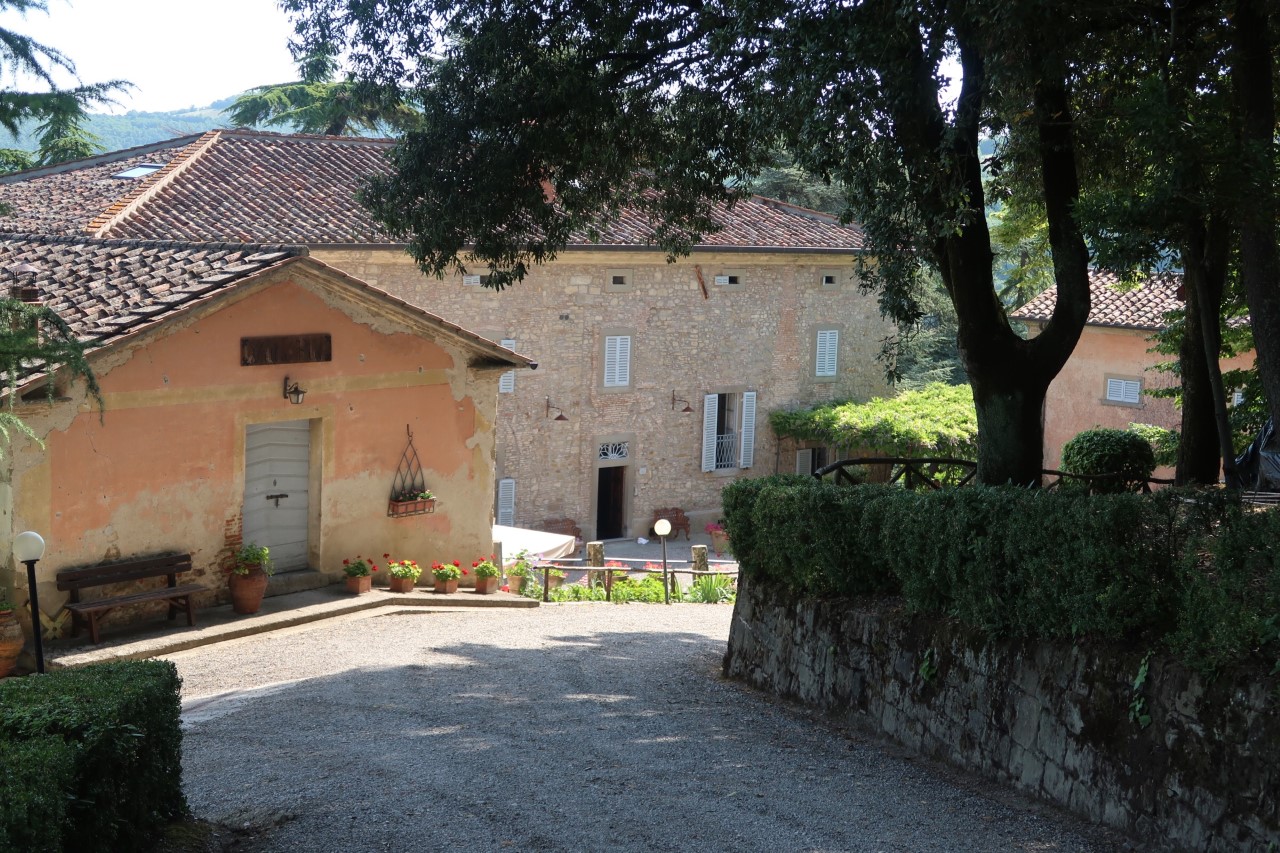 The rustic house, along with the converted barn and stables house 17 bedrooms, all with their own private bathrooms and retaining their own original, traditional features.  There is also further accommodation for 4 more families at another building just up the hill from the villa.
During the summer guests tend to sit outside in the courtyard as their children play or head down to the pool to relax, however there are also two living rooms, one with a beautiful old piano that the musically inclined guests can't resist.
The villa has a constant supply of fruit juices, alcohol, coffee, tea, fruit and yoghurt.  Each meal is included in your stay, from breakfast to a four course dinner, although Thursday is the exception when the staff are given a well deserved day off.
Accommodation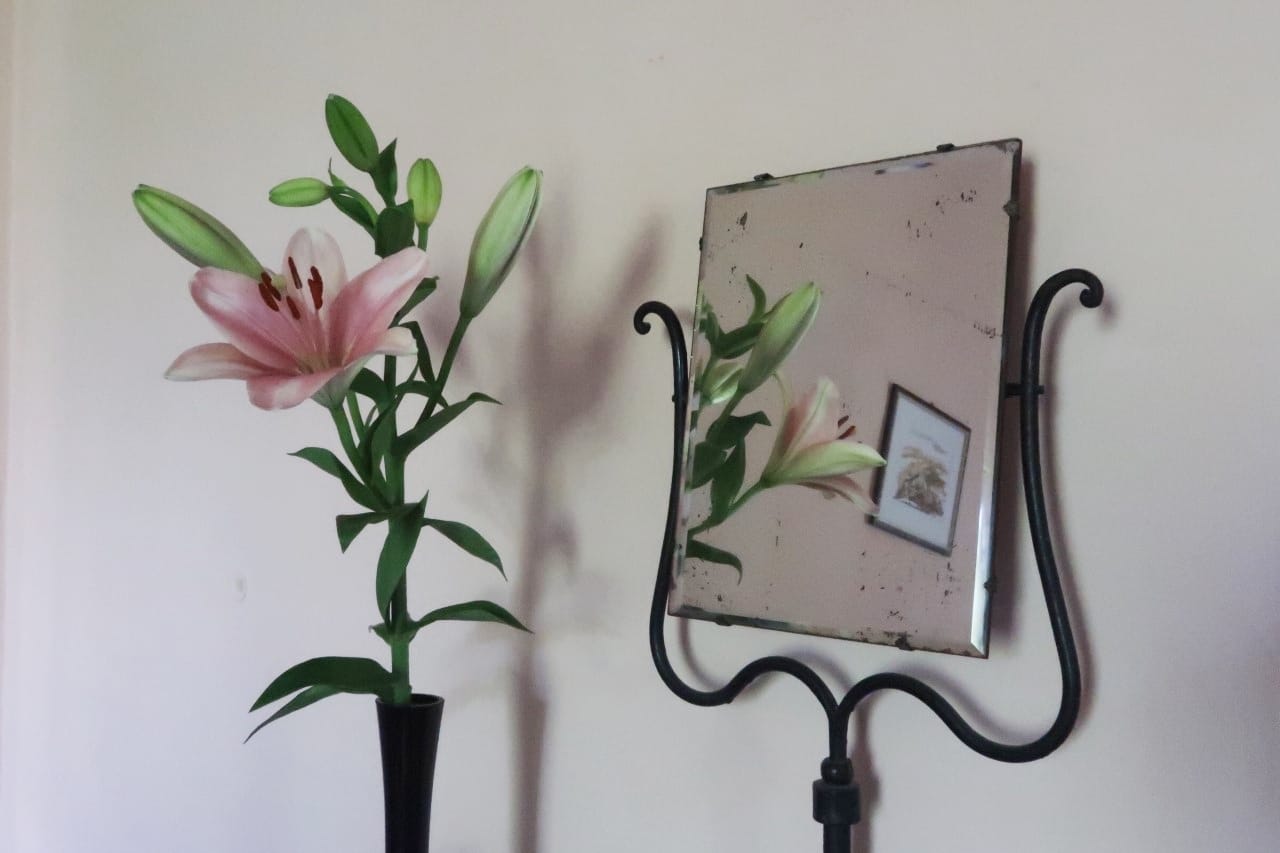 Our own accommodation was upstairs in the main house, where we were given a family room consisting of two interconnecting rooms.  One room featured a double bed with large wardrobe and private bathroom and the other had two single beds with another large wardrobe and private bathroom.
A beautiful view out of each window, looking into the trees with glimpses of the forested hill tops and fields of crops, listening to the voices of children playing.  The children's bathroom had shutters that opened to the ground with a railing looking over toward the swimming pool, which was lovely to open wide each morning.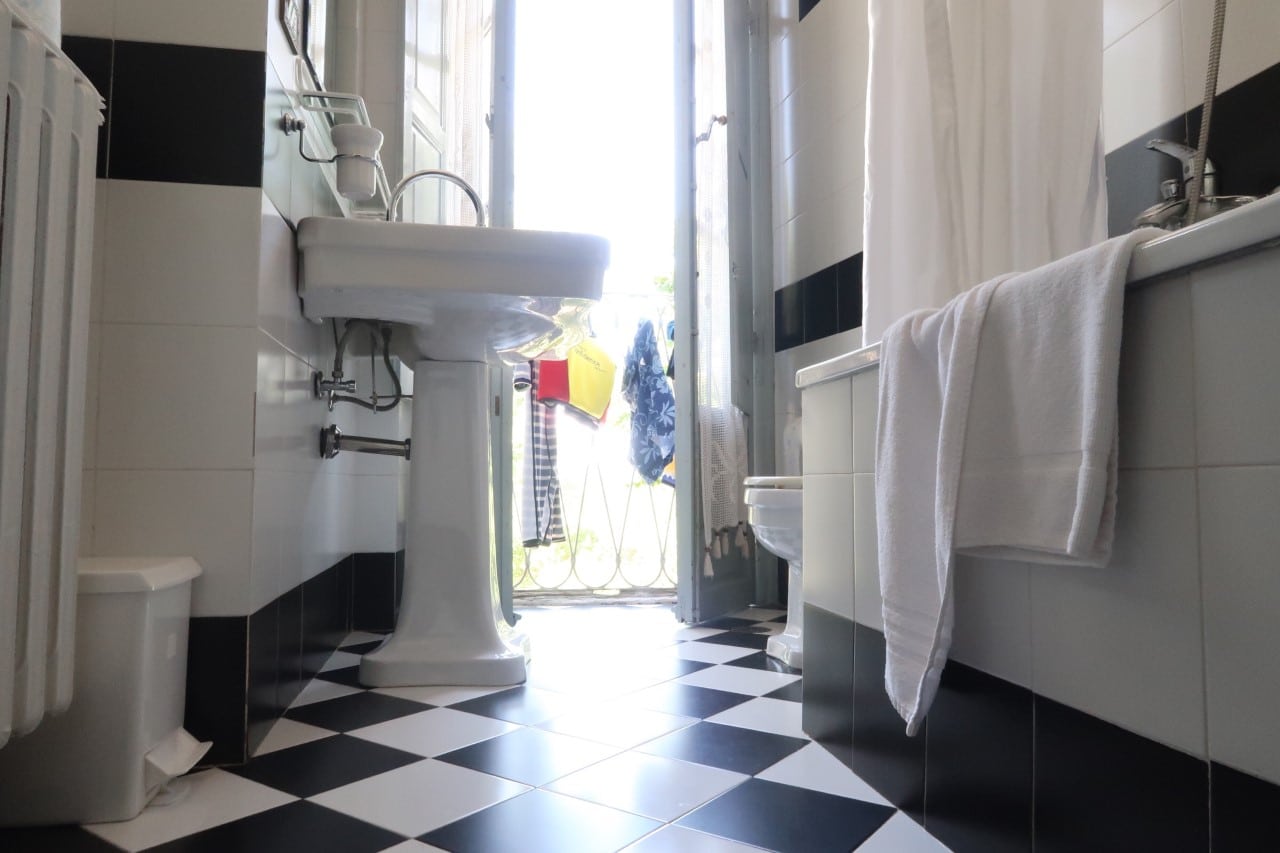 The wardrobes gave us plenty of room to store our belongings and there was ample room for us all.  Each morning our room was cleaned and beds made by the very efficient cleaners.  Despite managing to break a glass and eldest spattering blood everywhere with a nose bleed on the first morning, the cleaners had everything cleaned up and pristine again before we had even finished breakfast!
Food
Your stay at the villa is completely catered for, except for Thursday's which is the catering staff's well deserved day off.  The fridge is always stocked with fruit juice, milk, wine and beer.  You can also help yourself to coffee, tea, water, fruit and yoghurts anytime during the day.  Each afternoon there is a new tasty cake to eat, from crispy cakes to coconut and banana cakes.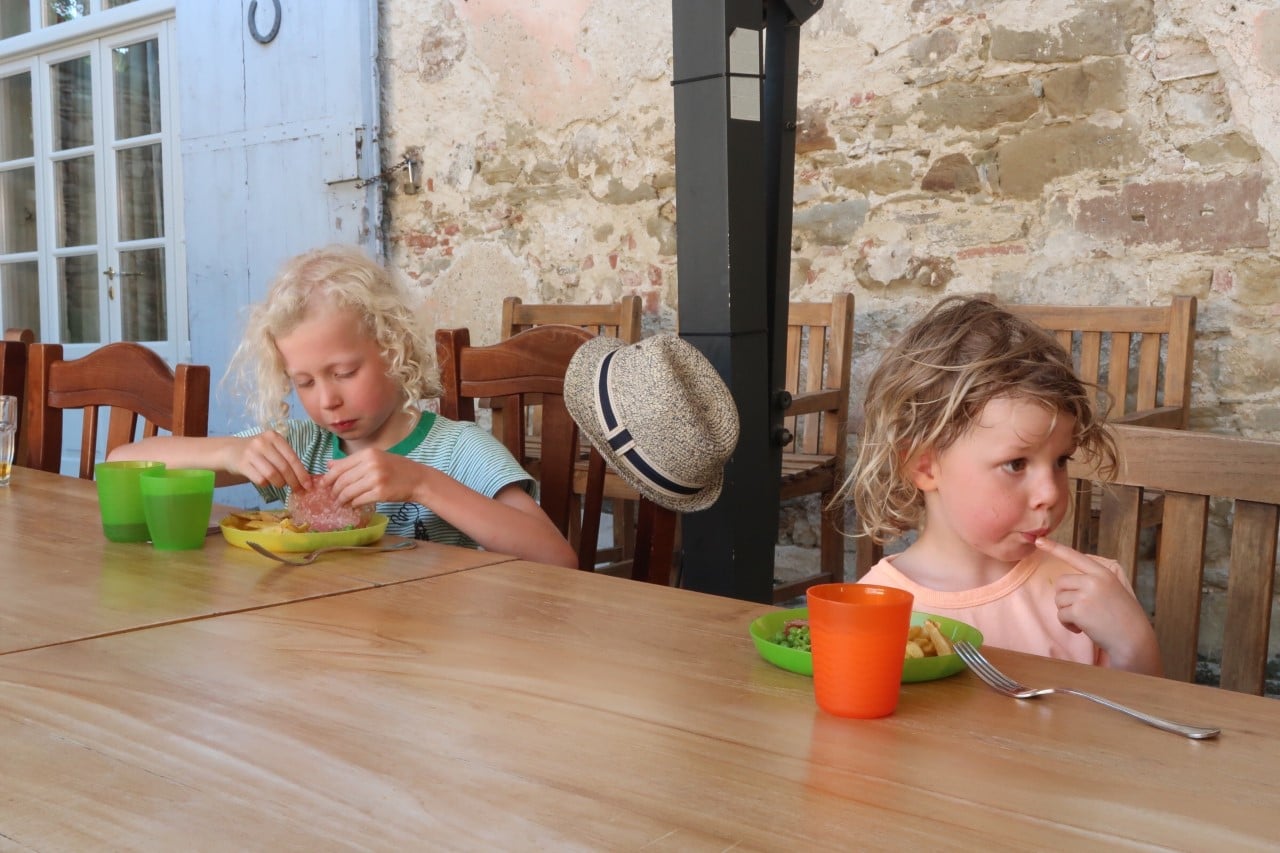 Every morning, between 8 and 11am, the table in the dining room is laid with fresh croissants, bread, a variety of spreads, cheese and meats.  Cereal is available in the kitchen area, along with a toaster for those who prefer toast in the morning.  I admit I got a bit too used to having a croissant every morning, but it was so lovely to eat them warm!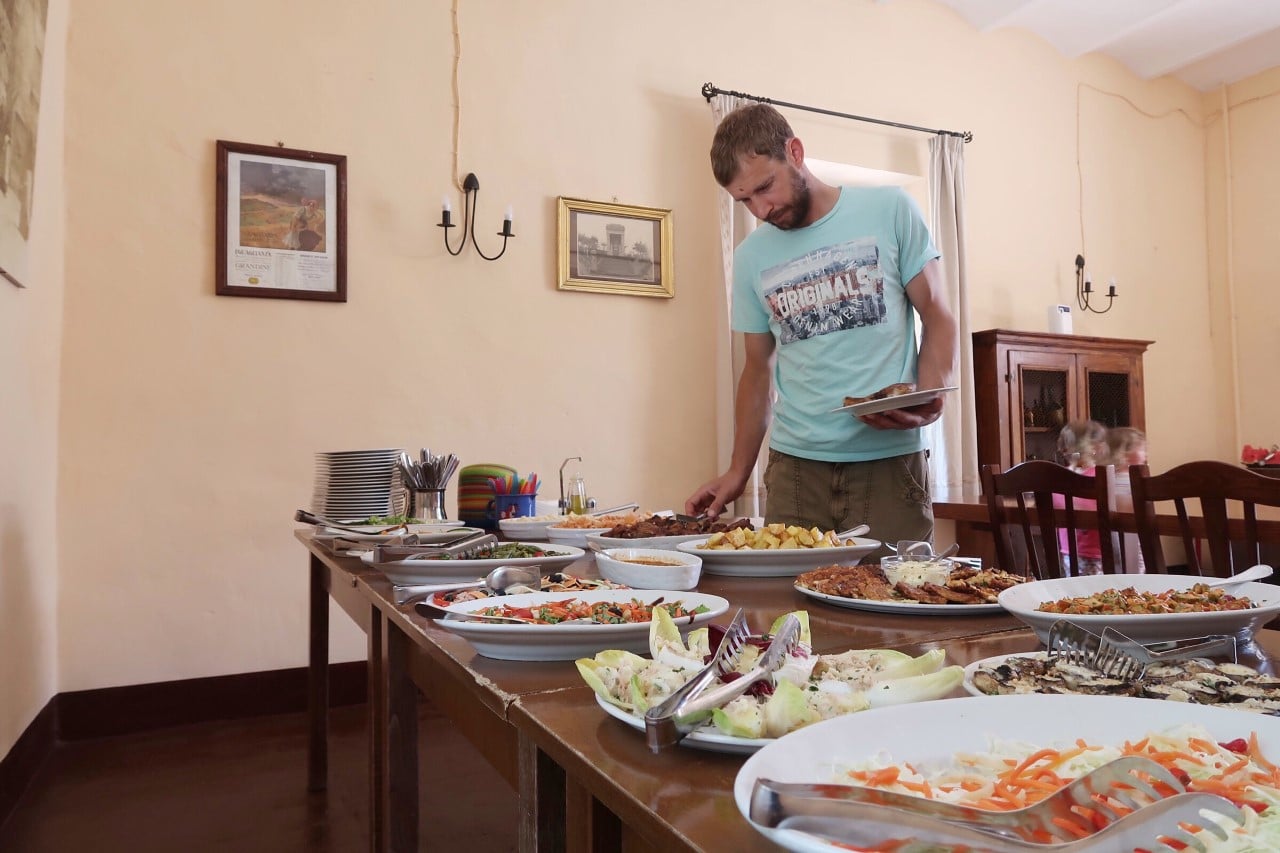 Children come running from all over the courtyard when the bell is rung at 1pm for lunch.  It's amazing how quick they can run for food!!  A delicious array of dishes is laid out ready for everyone to help themselves.  There are always some children's favourites available such as plain pasta with a sprinkling of cheese, cheese and meats.  Dessert is served on the opposite side of the room and during the summer there was always plenty of watermelon, along with other more sugary treats.
The children's dinner is served at 6pm, with several dishes or typical food that children enjoy, including food such as fish fingers, pasta, mashed potatoes and vegetables.  The children can help themselves to whichever dishes they would like and come back for more if they wish.  After dinner most children played for a bit longer before heading off to bed. We managed to get our youngest to sleep before the adults dinner each night, however the eldest was sometimes still awake and knew he could downstairs to find us in the courtyard.  Other children would be watching films on their tablet until they fell asleep, whilst younger toddlers and babies could be found sitting on parents laps or playing with toys quietly whilst the parents ate.  The majority of rooms are within monitor range, except the rooms outwith the main house up the hill in the village.
Around 8-8.30pm the adults dinner was ready to be served.  The table is laid with a table cloth, glasses and numerous bottles of wine and water.  The dinner consists of 4 different courses and allergies/preferences are always catered for.  I'm pescatarian and each evening I was presented with tasty vegetarian and fish dishes whenever the other guests were served with meat.  I particularly loved the fact that when parents were late to dinner (getting children settled) or had to leave the table to re-settle children, the serving staff knew exactly which food they had missed and would bring it out with a minute of sitting down at the table.  They really must be eagle-eyed to know who had missed what!  The adult dinner courses were a mix of traditional Italian dishes along with other European style food and the menu is available in the kitchen, although you do need to decipher the Italian, which is always a fun challenge!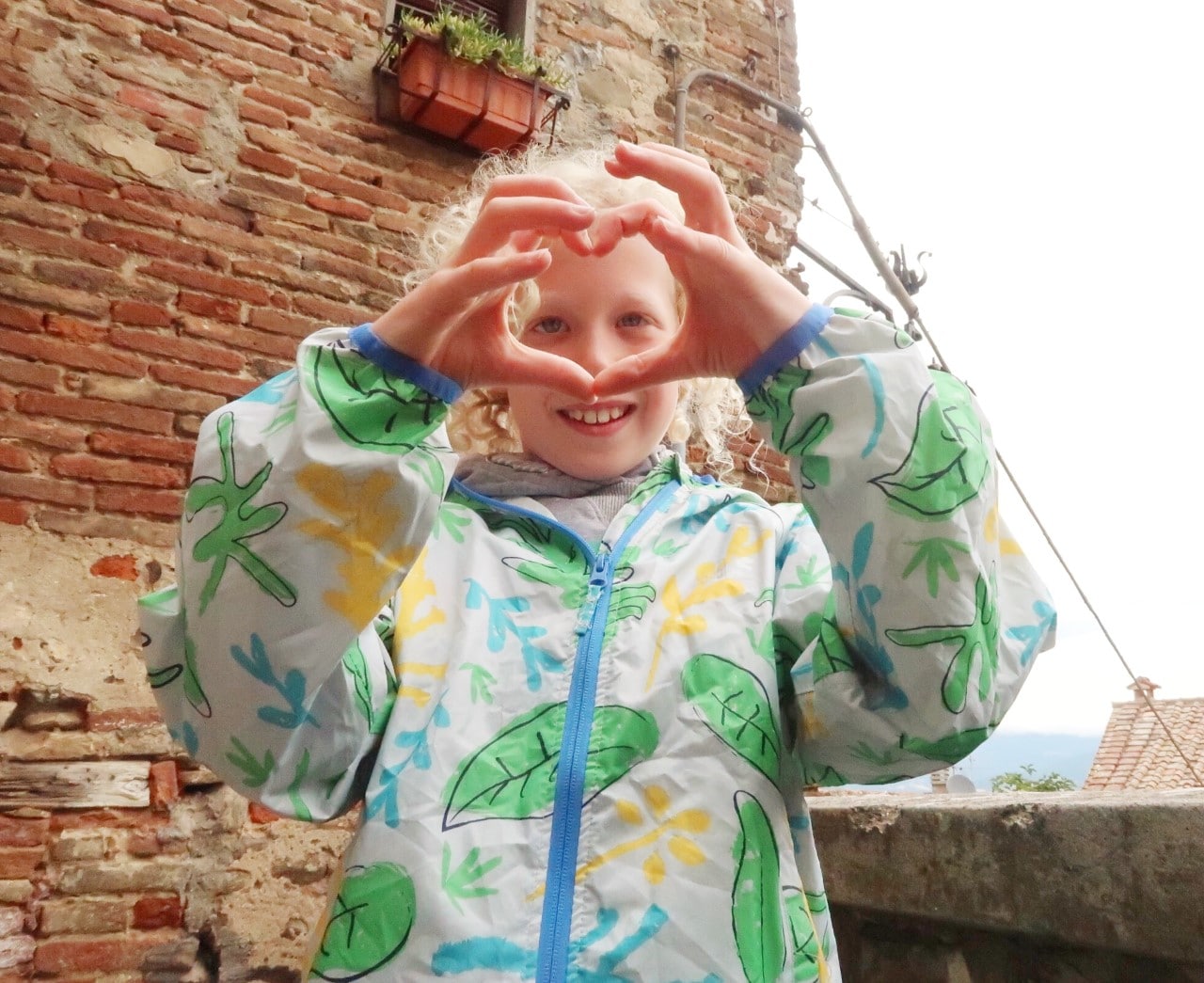 On Thursday's breakfast is still served as usual, but most people go further afield for lunch and dinner.  Although if you stay at the villa you can get a simple lunch or dinner at the bar in the village.
Activities
There are plenty of different activities around the villa for both children and adults to enjoy.  Although some things are optional extras, there is plenty to do that has no extra cost whatsoever.
Children
The villa is very family friendly and is made for children to be running around playing together.  In the courtyard is a an area of artificial grass with numerous ride-ons, a plastic castle with slide and house.  There are also 3 wheel scooters and bikes available to borrow next to one of the buildings.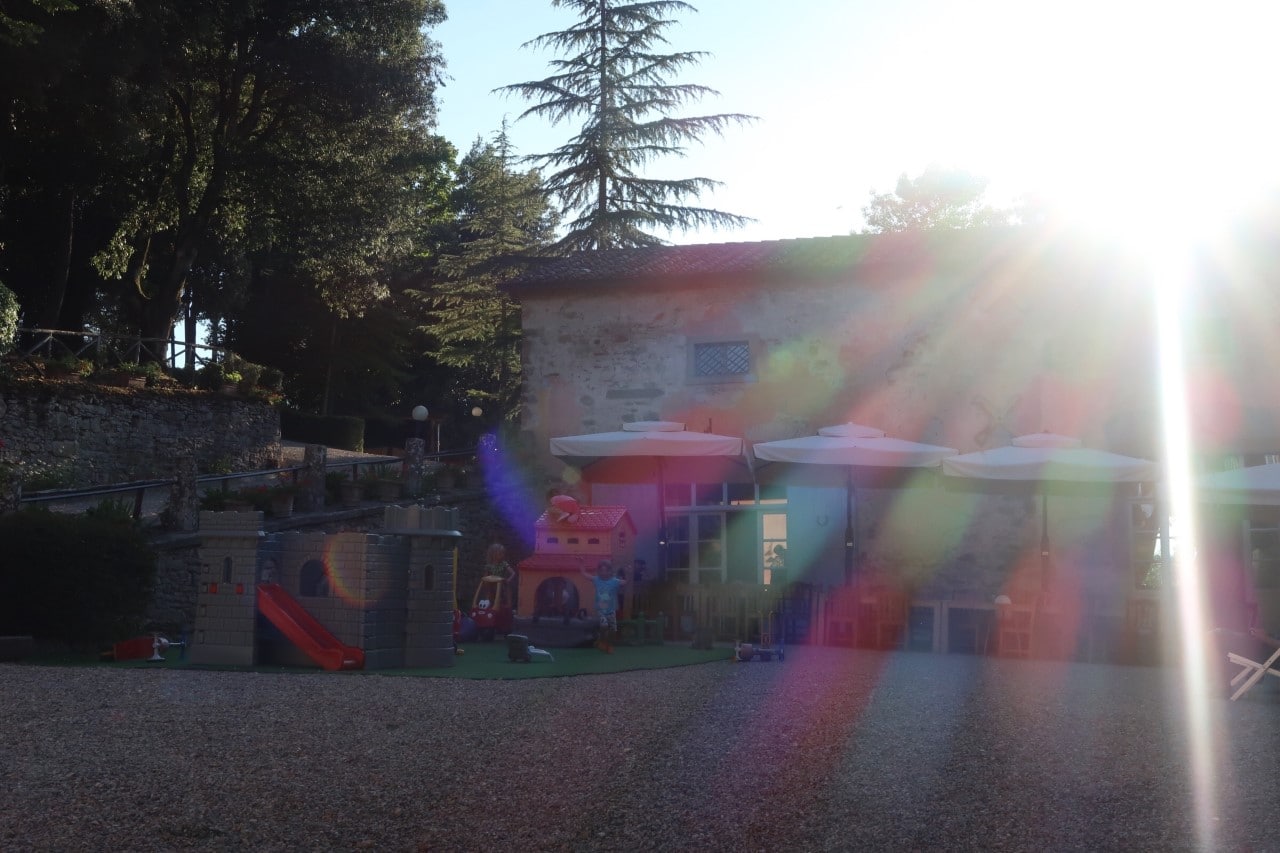 Inside the main building is a play room filled with a variety of toys and games for the children and in the room at the back of the house is a large piano for the more musically inclined.  Downstairs, below the dining room is a little soft play, perfect for under 5's to play safely.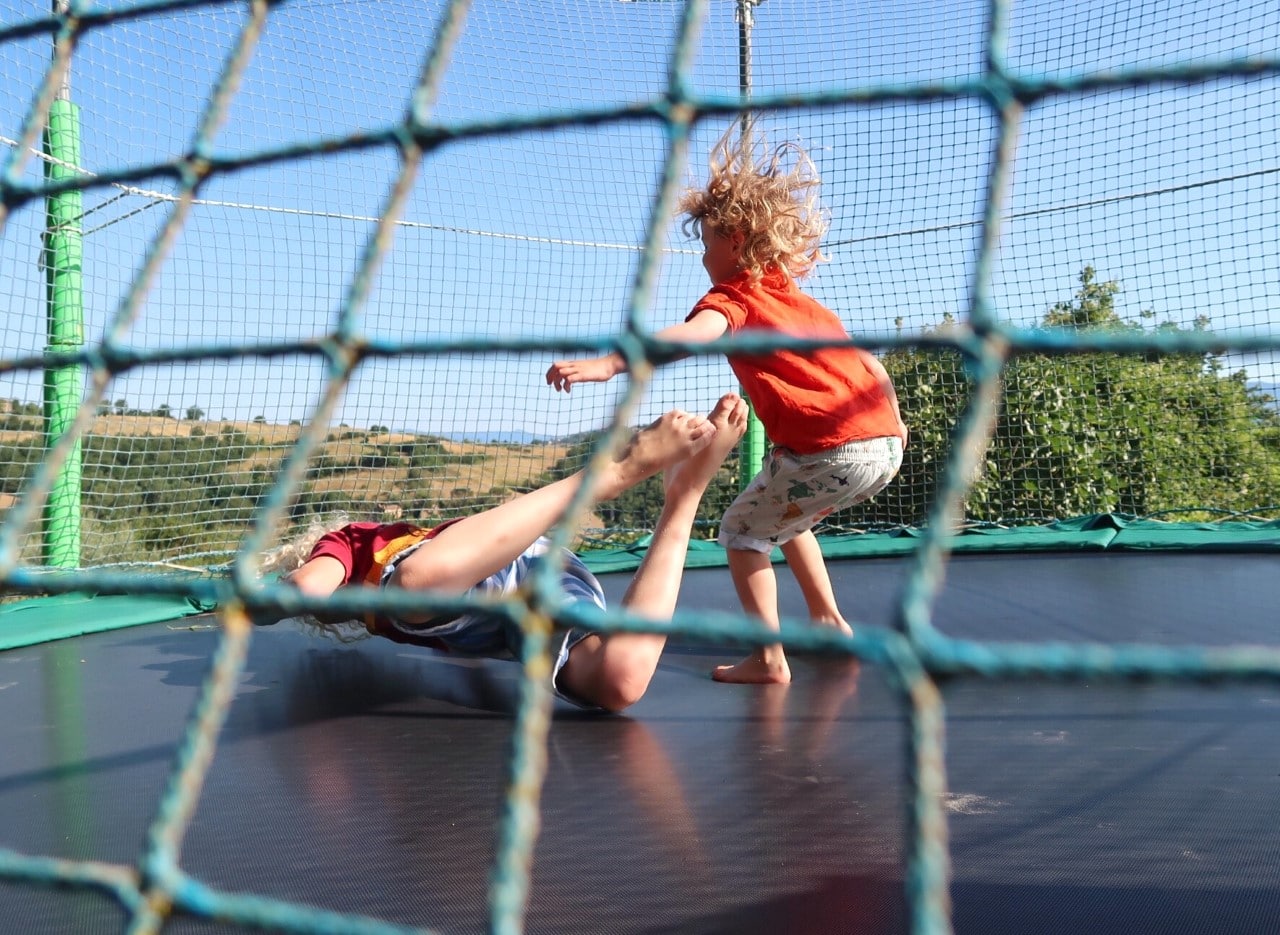 Behind the house is a large trampoline, tennis courts and play park.  The children were always so excited to have free reign down there that they would race from the park to playing games together on the trampoline and then down to the tennis courts to cycle or play tennis.  There is also plenty of grassland for the children to run about and explore.
Further away from the house is the swimming pool, which is divided into two.  One is a shallower children's pool where most children from 3 upwards could touch the bottom and the other is for adults and older children.  There were plenty of inflatables that had been left by other families over the summer, but my two were most taken by a body board that they liked to use as a boat!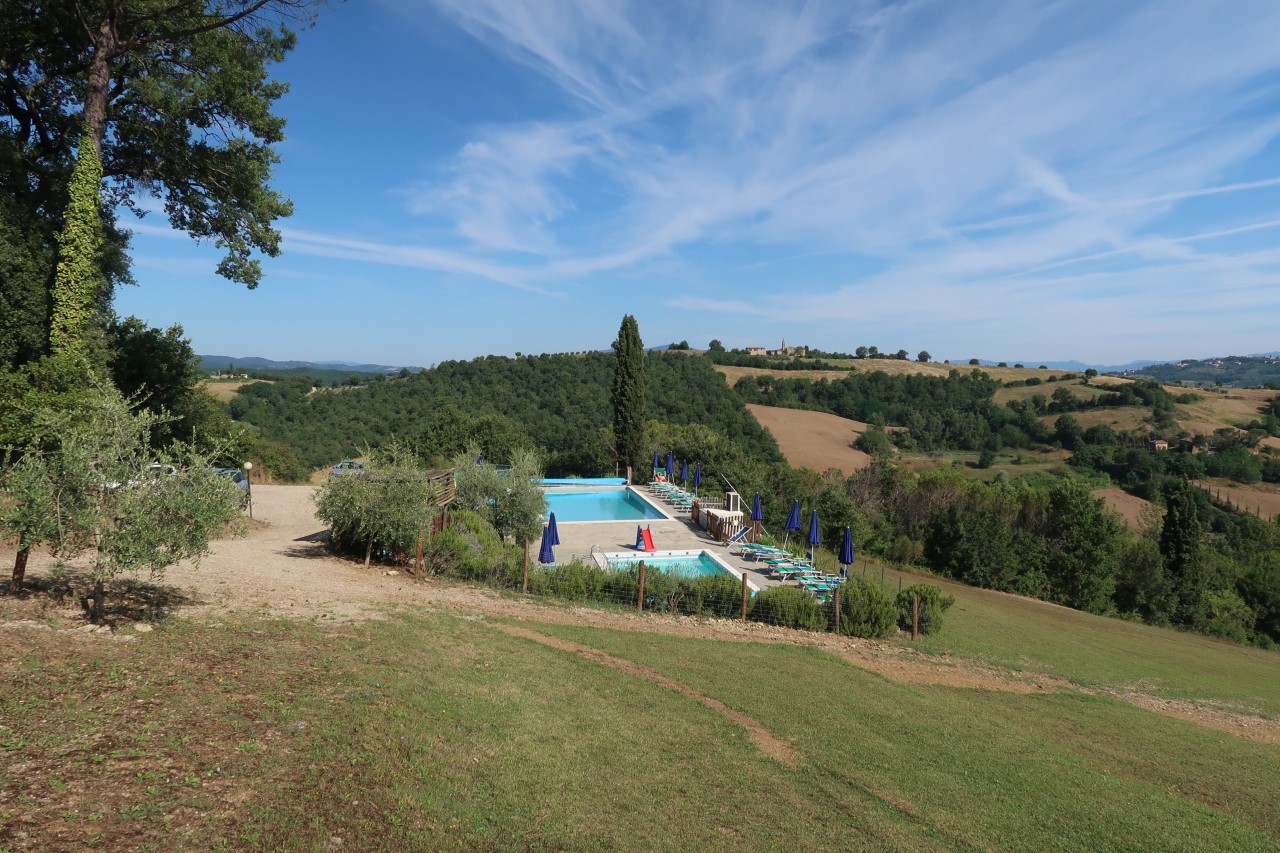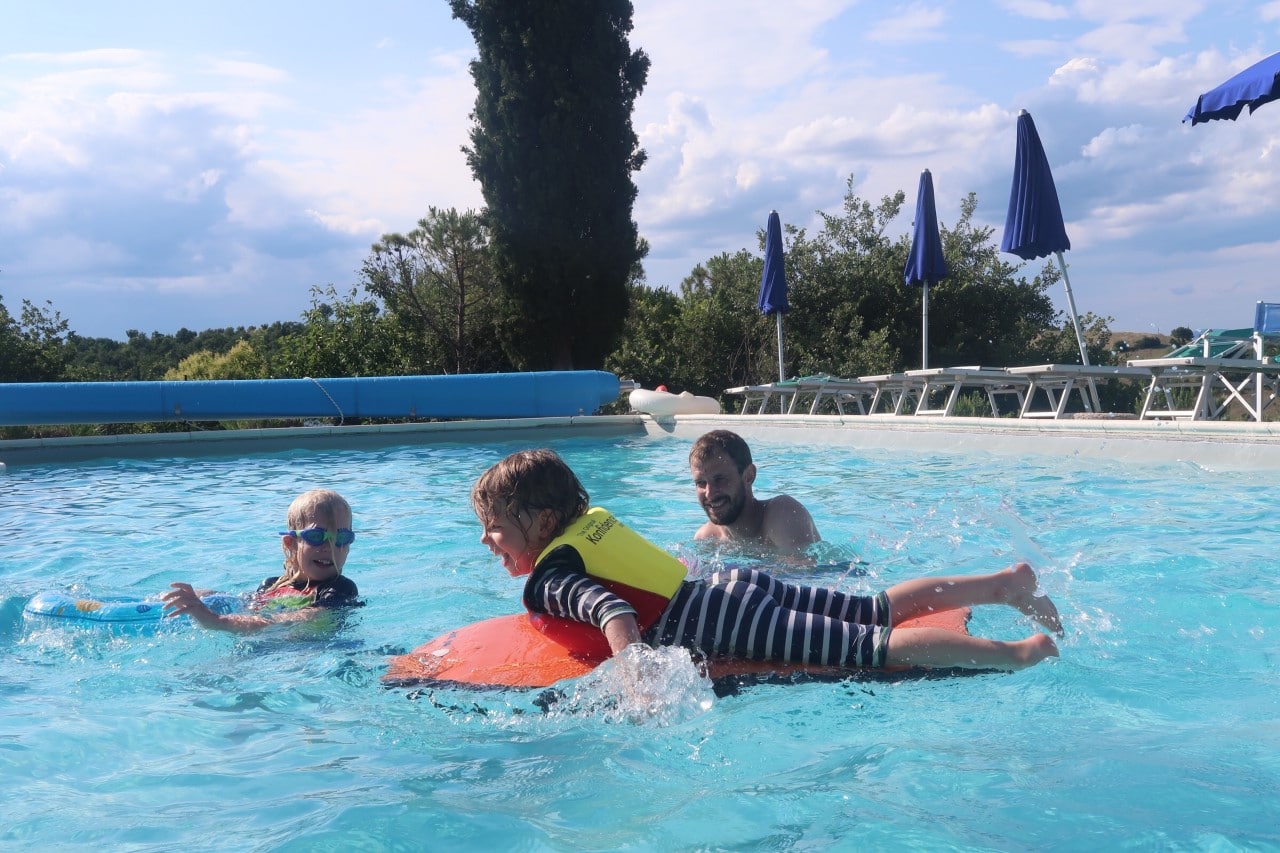 Beside the swimming pool is another trampoline and a shaded sand pit by the gate, which is a big hit with the little ones.  Inside the building above the dining area is also table tennis and table football, which is great for older kids looking for a shady room.
Additional activities are the art and cooking classes that are available each week.  These are extra and you will need to pay for the classes in cash at the end of the holiday.  There are two art classes, one on Monday afternoon's and the other on Wednesday afternoon's, whilst the cooking class for children is on the Friday afternoon.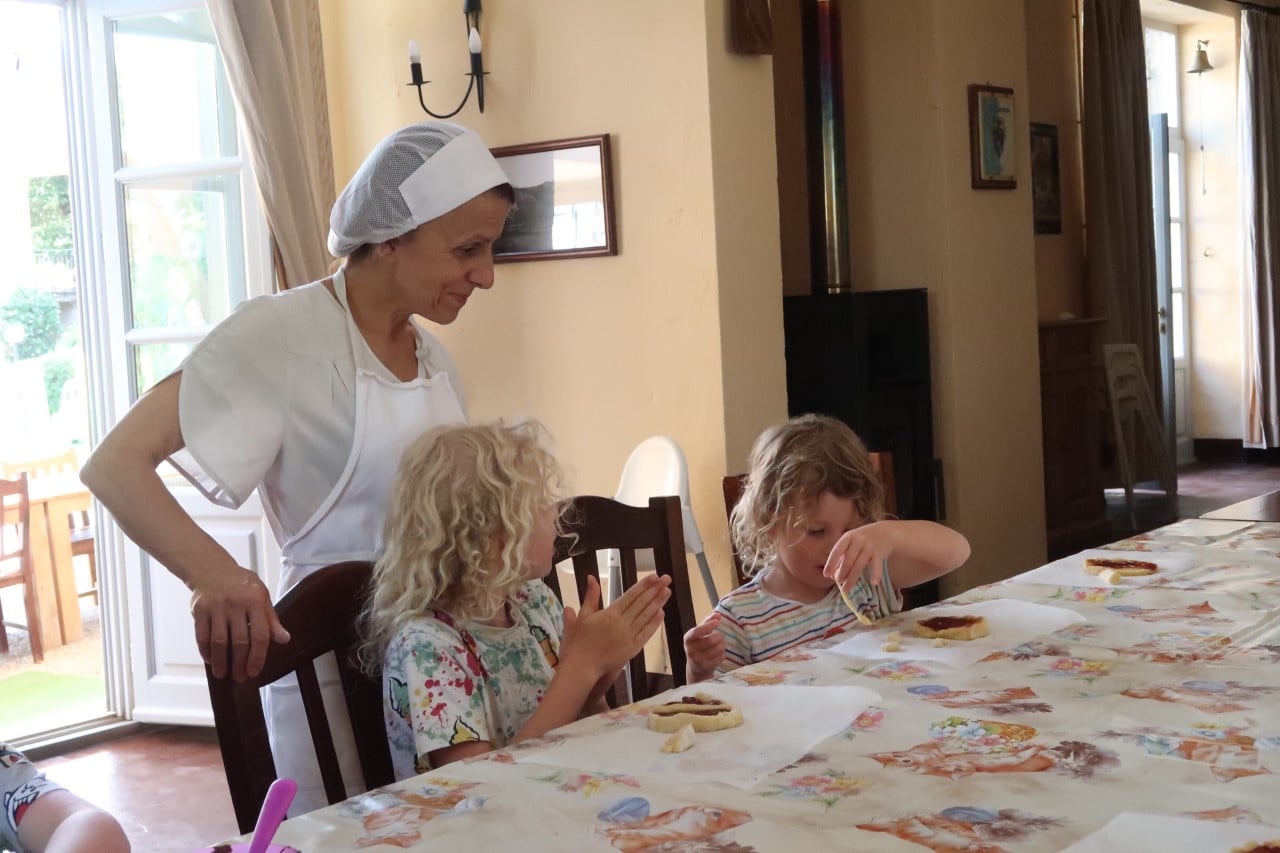 Our youngest chose to do all 3 classes and enjoyed spending time with his new friends, making various different items.  Our eldest only chose to take part in the cooking class, which he really enjoyed and they had a lot of food to eat at the end!
I do think that the first art class is when the children started to bond a little more and actually start to talk and play together.  So even if they don't do the further class (although there's a good chance they will want to!) the first one is fairly beneficial in helping to make new friendships.
Adults
Adults have more time to relax than at home, mainly as the children are quite happily playing together.  So there is plenty of time to sit around the courtyard or pool reading a book, relaxing in the sun beside the pool (or jumping in and having a swim!), and generally enjoying a slower pace of life.
If you would like to relax further you can also book a massage during the afternoons, but you will have to be fast as the slots fill up quickly!
Whilst the children have their art class for 2 hours, the adults can sign up for the adults cookery class where you can learn to make a variety of Italian dishes.  Although we didn't take part ourselves, we did get a chance to test their wares at the end!  There were delicious pasta's made from scratch, tiramisu, pastry items and gnocchi amongst other things.  I'm not sure what the dough ball things were, but the children seemed to eat most of those!
Communal Living
I was very unsure about the communal living part of the villa before we arrived.  What if I didn't like the other people?  What if we had nothing to talk about?  What if my kids were too crazy and uncivilised?!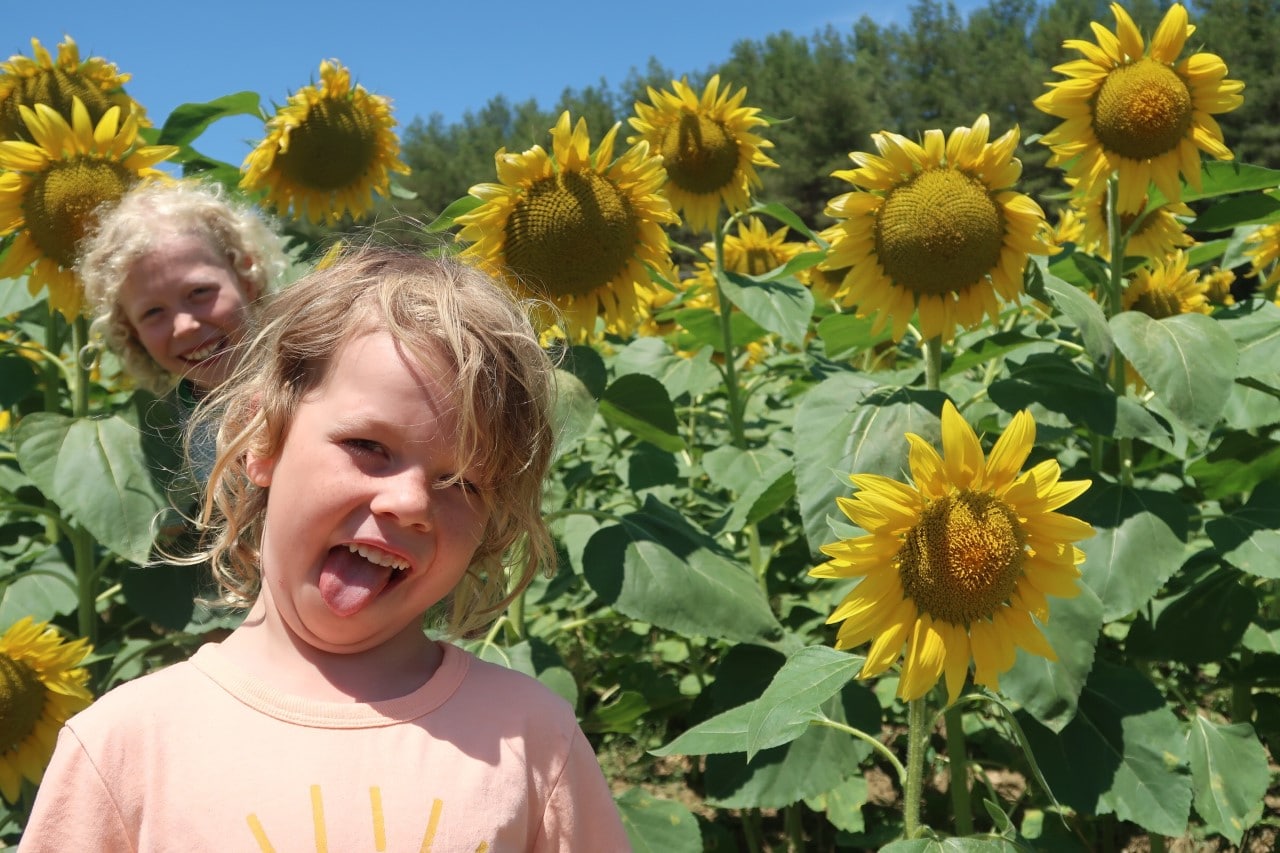 When we got there we realised that there really was no reason to worry and yes my children are crazy, but they weren't the only ones!  We met a lovely group of people and listened to their stories and chat, whilst regaling them with our own.  It was nice to actually have time to speak to other adults and not always be interrupted by children every few seconds!
It's hard to avoid the communal part of being at Villa Pia, but if you don't want to socialise with others then you probably shouldn't book Villa Pia!  The best part of spending time at the villa is having others to chat to, enjoying the company of other adults and for the children to make new holiday friends.
Where To Visit
The truth is you probably won't want to leave too often!  However, we chose to visit a town on the way to the villa from the airport and then a couple of afternoon's out when the weather was rather wet.  We also took a long trip on the Thursday as the boys had asked to see the Leaning Tower of Pisa as we were only a couple of hours away.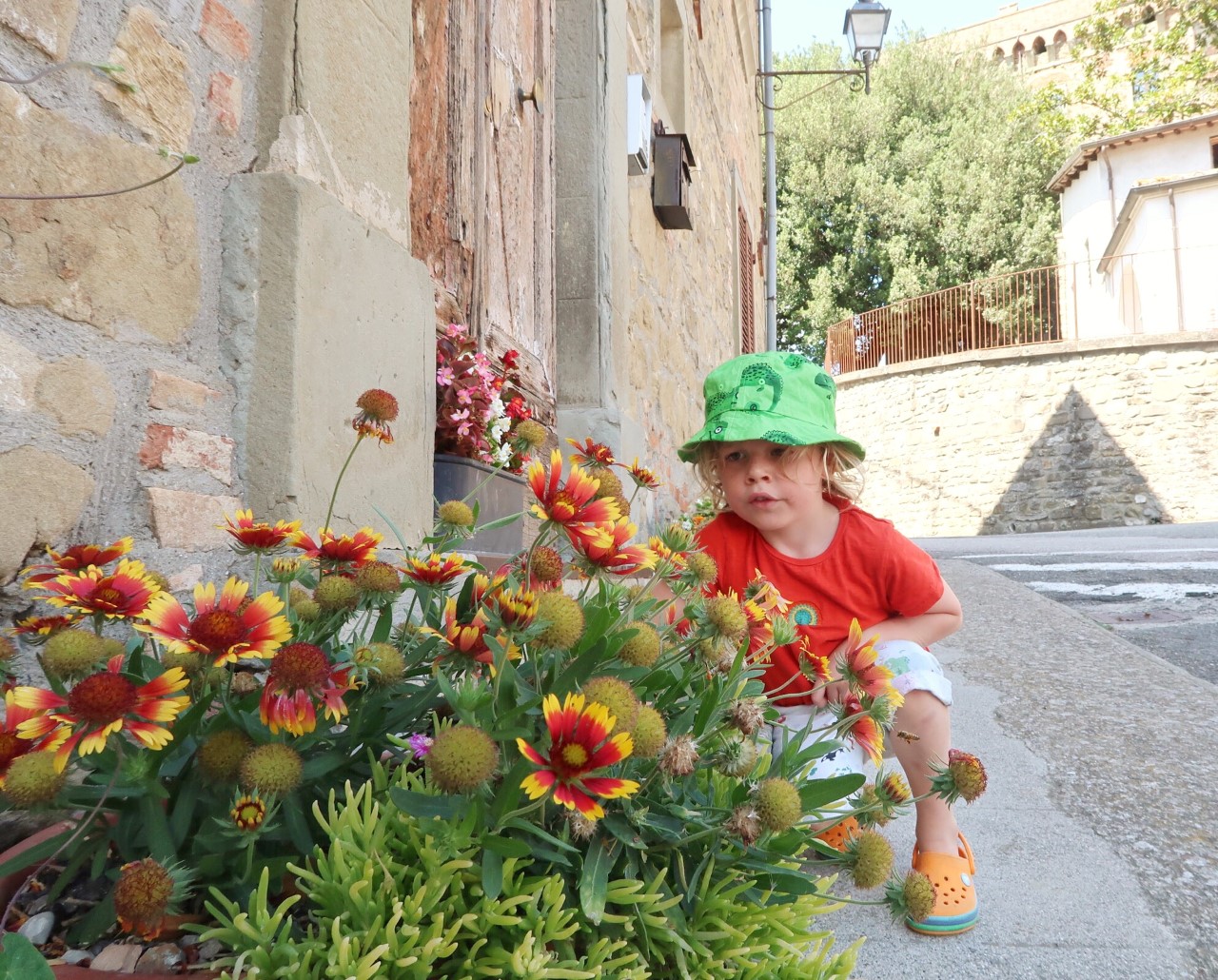 The local village, Lippiano, is very small.  There is a castle which is lived in and a small bar where you can get simple meals, ice cream and beer.  There's also a post office with ATM further into the village.
For more to see you can head over to Monterchi, which has a few shops, pharmacy and some lovely restaurants for lunch or dinner on the Thursday.
Arezzo is a larger town, which we visited just as a thunderstorm struck on our way to Villa Pia!  The town has several museums, churches and eateries.  We couldn't find an actual car park, so parked on the street, which was fine once we worked out how to get a ticket for the car!  Once the thunderstorm had stopped we visited the amphitheatre and adjoining museum, which was great for kids, they had their own treasure hunt and really enjoyed it.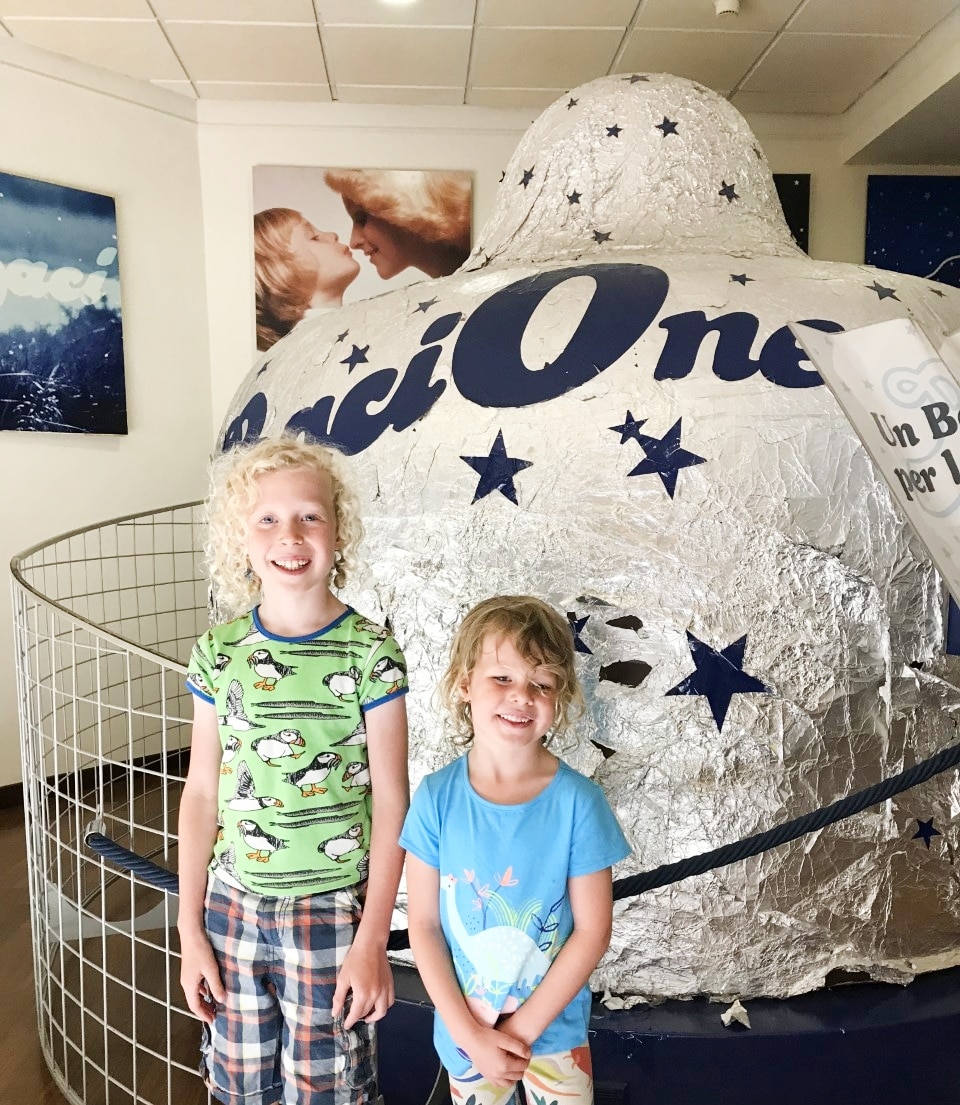 Perugia is South in Umbria and a much larger city.  We went one afternoon to visit the Baci chocolate factory and find out how they make them.  The chocolate factory was interesting, but it was more about the process of making Baci, rather than a history of chocolate that we've found at other places.  We all got to try various types of chocolate whilst we were there, which of course was a highlight for the kids!
On a wet morning we visited Anghairi, a beautiful hilltop town with plenty of museums and places to visit around the town.  There are various cafes around the outskirts of the main town, with it's twisty alleyways.
We were also advised that Assisi and Siena were also beautiful towns to visit, but if you're visiting Villa Pia you will be given a folder full of information on local towns and attractions to peruse.
Verdict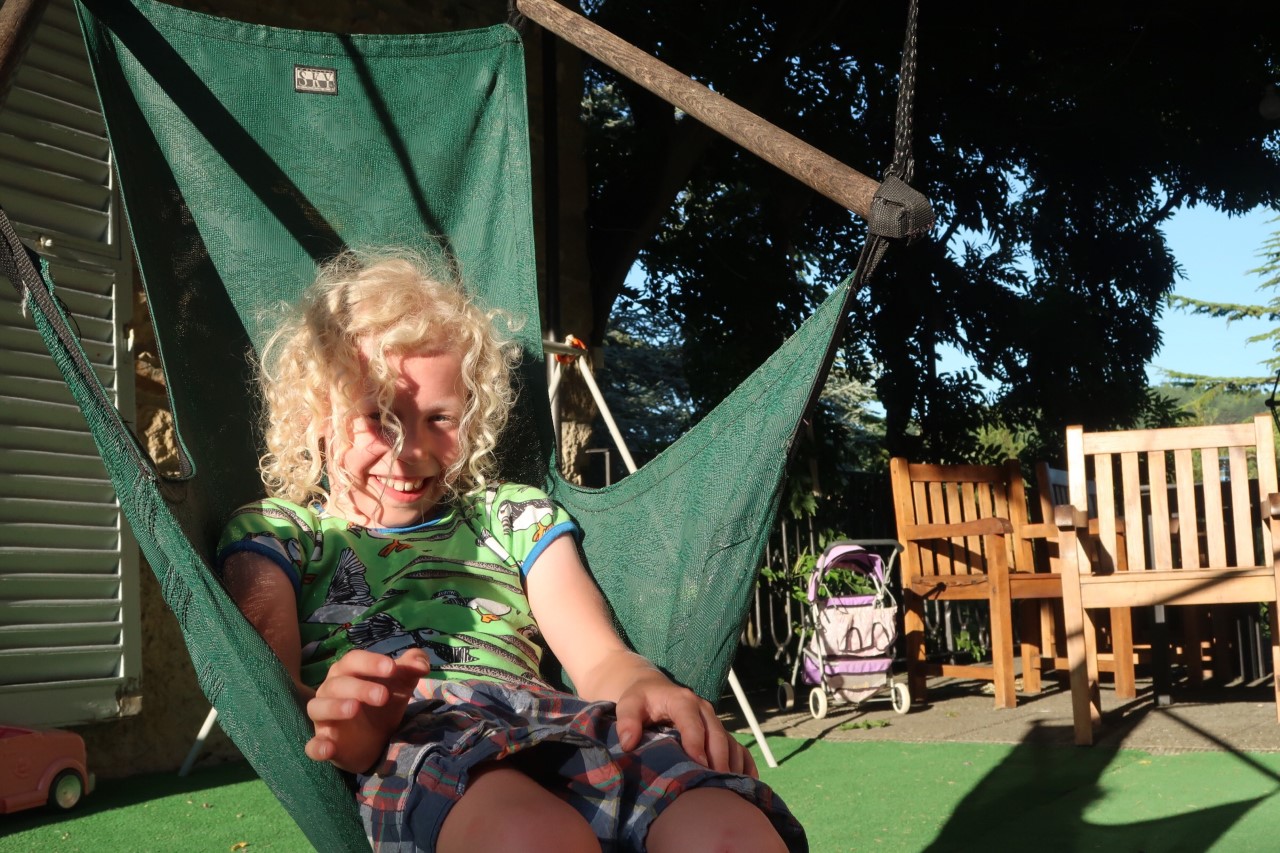 Many of the families who were visiting the villa had been at least once before and one family were on their 4th visit!  You can tell it's somewhere good when people come back year after year.  I can certainly understand why people choose to come back each year, it's such a lovely family friendly holiday, we would definitely recommend it to other families who would like a relaxing family holiday together.
Pin For Later