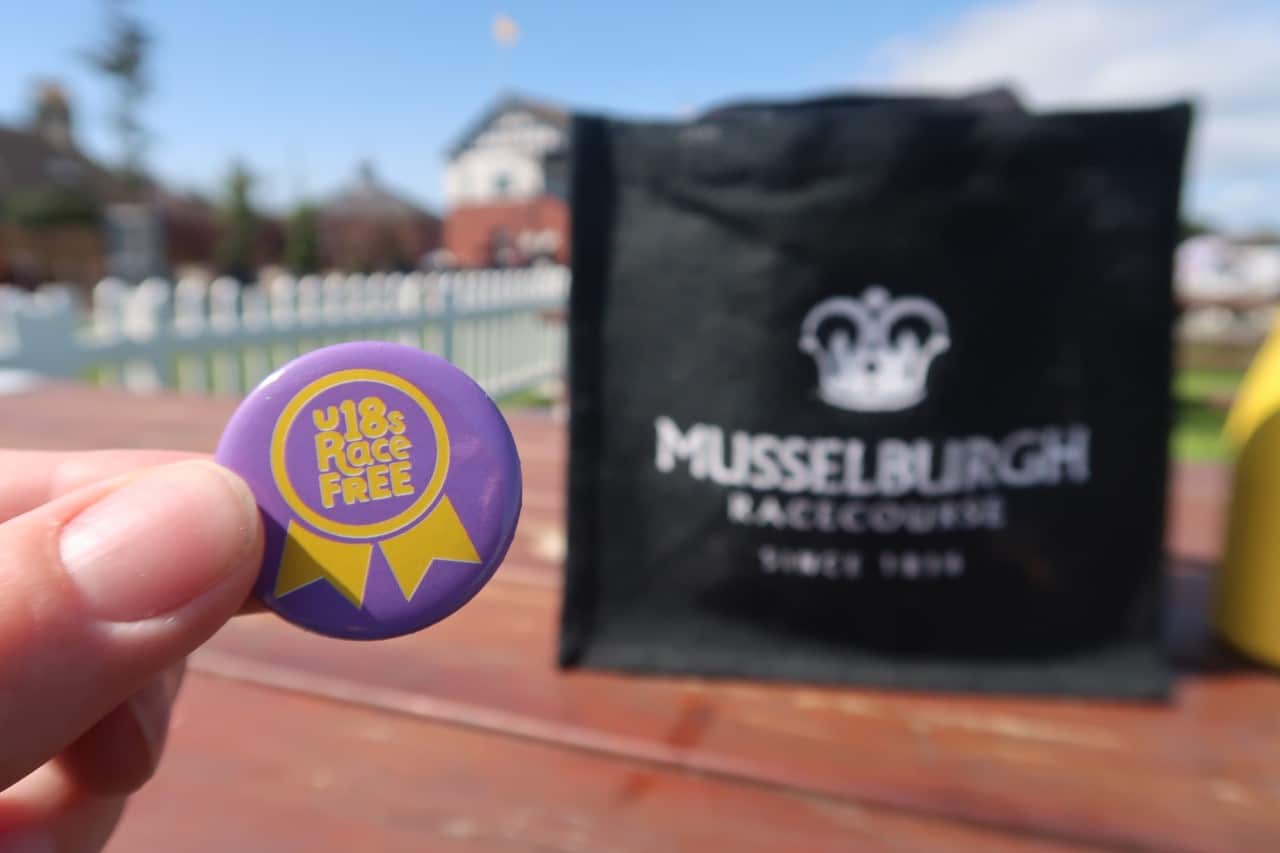 AD – This is a compensated post.
We were invited along to Musselburgh Racecourse, near Edinburgh, for Great British Racing's family race day on the 23rd July.  It was a beautifully sunny day, albeit a little too hot at times! I took my mother in-law along with the kids and I to enjoy the races and let the kids have fun with their gran.
Musselburgh Racecourse
Musselburgh is a lovely little town and the racecourse is on the eastern side with signage throughout the town.  Getting parked at the racecourse wasn't too difficult once we worked out that the parking was on the grass!  There was even a shuttle bus that could take you from the car park to the gates, which might be useful for those who can't walk far or have a lot of picnic items to carry.  We chose to walk as it was only a 5 minute walk round to the entrances.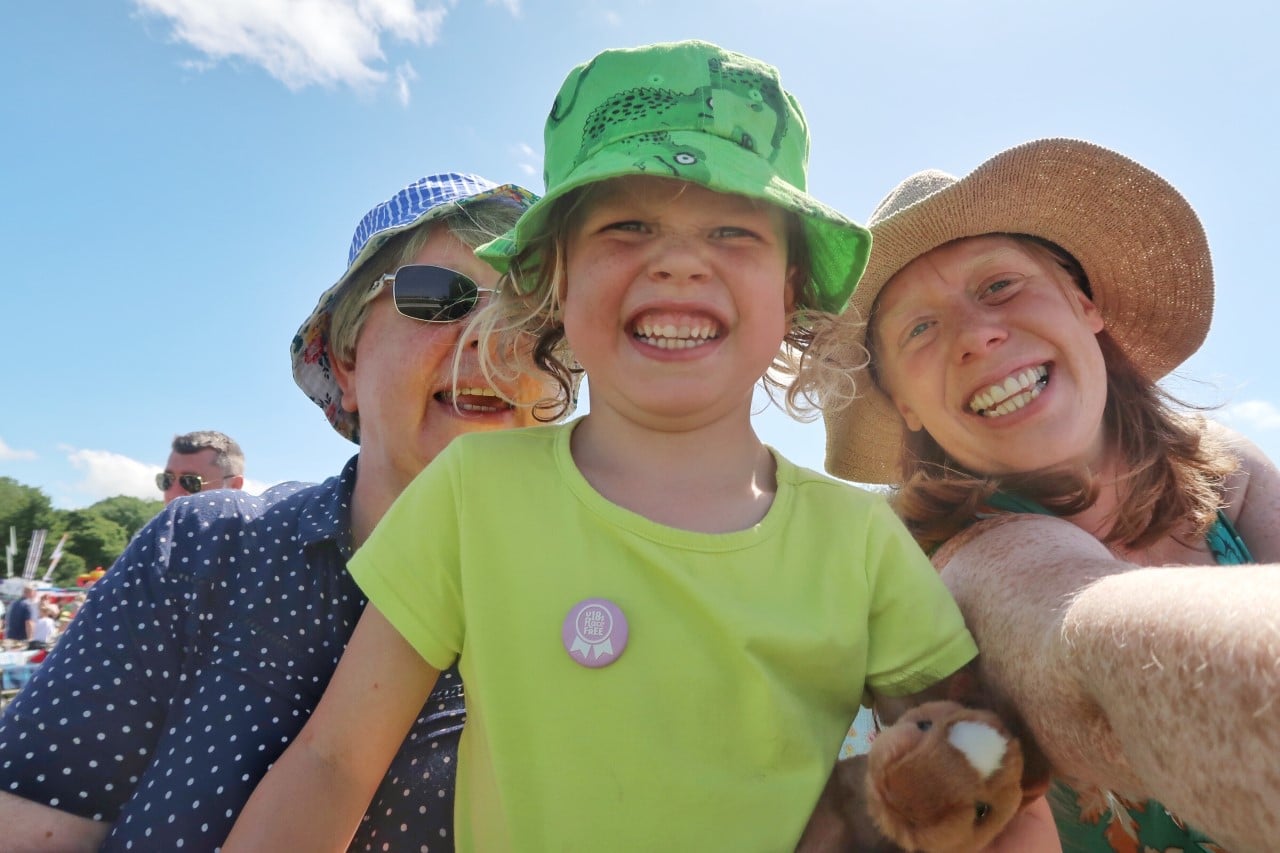 The racecourse has various areas where you can watch the races, from picnic benches like ours that you can reserve to tables in the Queen's stand or Epperston restaurant.  Or just put a picnic blanket down on the grass and enjoy your day out!  We did see some groups come in with their own picnic tables, umbrellas, dozens of chairs and bring out plenty of picnic food, they had clearly been before!
The reserved picnic benches where we were didn't have an umbrella, so if you are booking them I would definitely suggest bringing a picnic umbrella for shade if it's sunny or shelter from the rain.
Free Kids Entertainment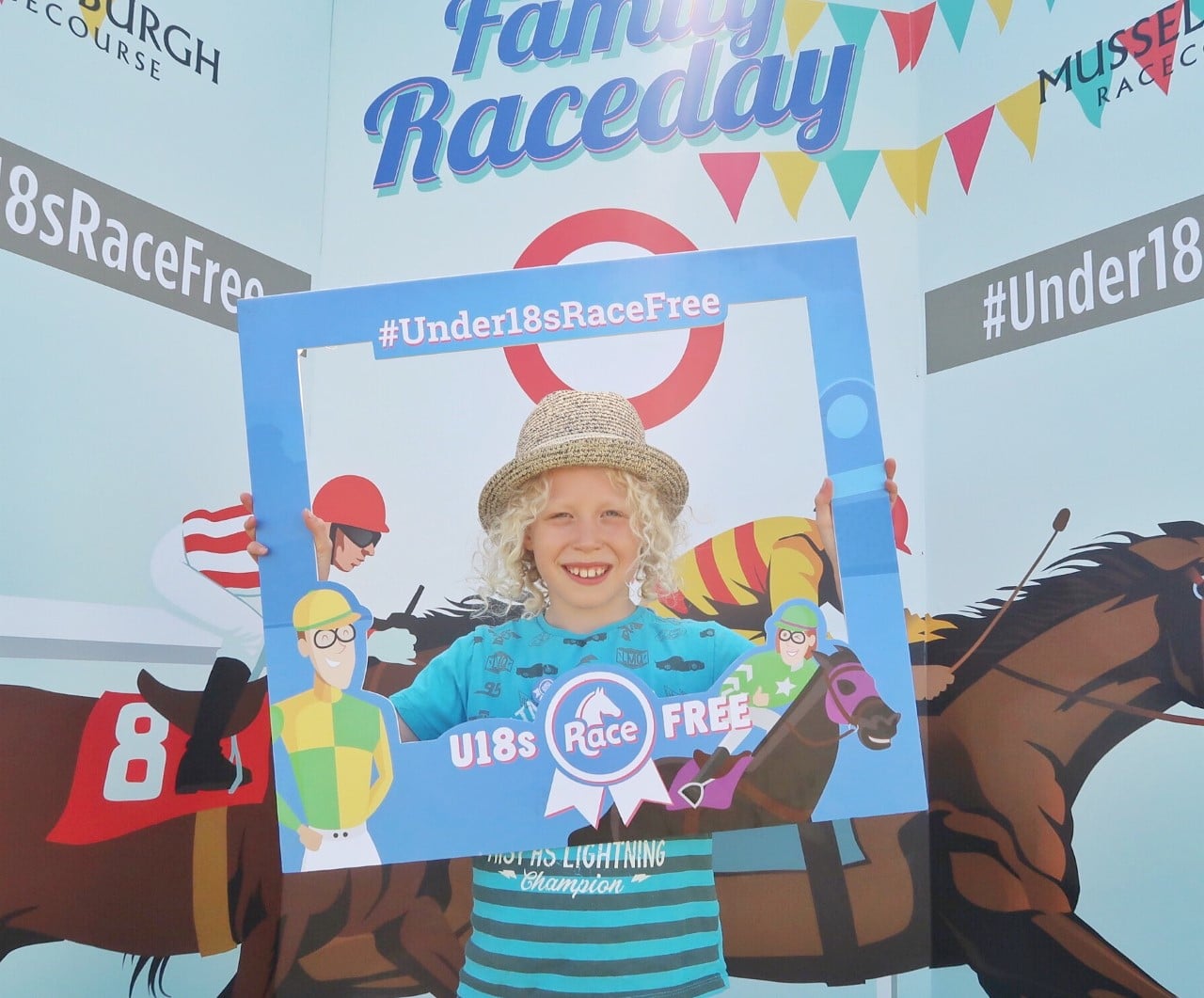 The children were kept busy with all the entertainment available. First stop for us was the trampoline, where littlest had great fun bouncing.  We watched the different fairground rides, but the only one the children would go on was the tea cups, the other two were a bit too fast for their liking, but good for older children!
Face painting looked great and there was also someone from the butterfly and insect world with various insects and a rather lovely snake.  My eldest and I both held the snake around our necks, I've always thought of them as such beautiful animals.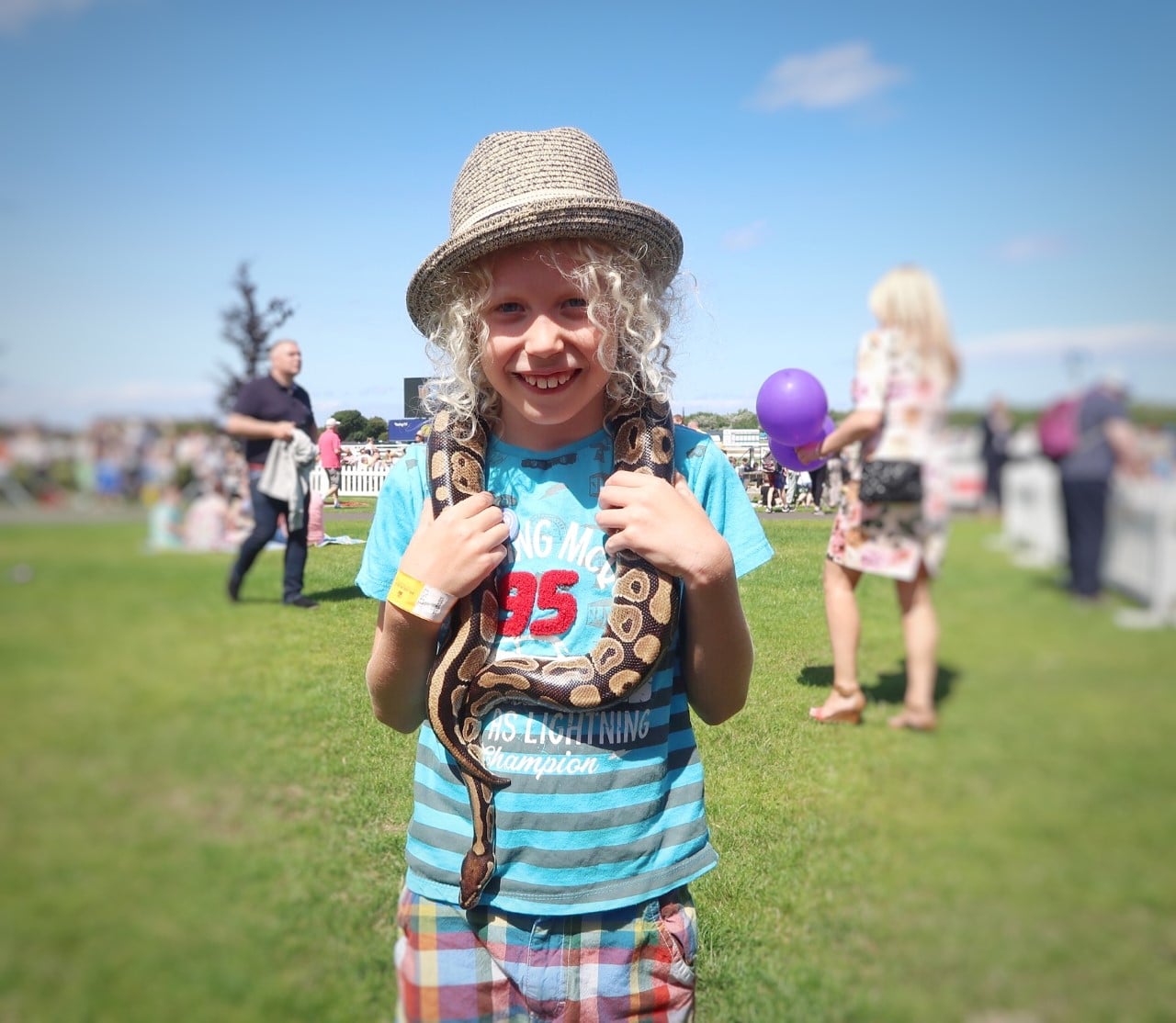 Our 5 year old's favourite was the bouncy horse and unicorns that he would race back and forth between the fences, although the inflatable animals kept disappearing as children would take them back to the picnic benches, I think they went down from 12 to 5 horses to play on at one point.  It may have been the heat, but a lot of children were a little angry and tried to grab the toys from other children, or hitting and pushing to get their way.  They mostly appeared to be unsupervised and I did have to step in a couple of times to stop a girl of about 5 trying to hit my own 5 year old as she wanted the horse he was using!  This is of no fault of the racecourse, but if parents aren't supervising their children, perhaps this area should be supervised by staff in future?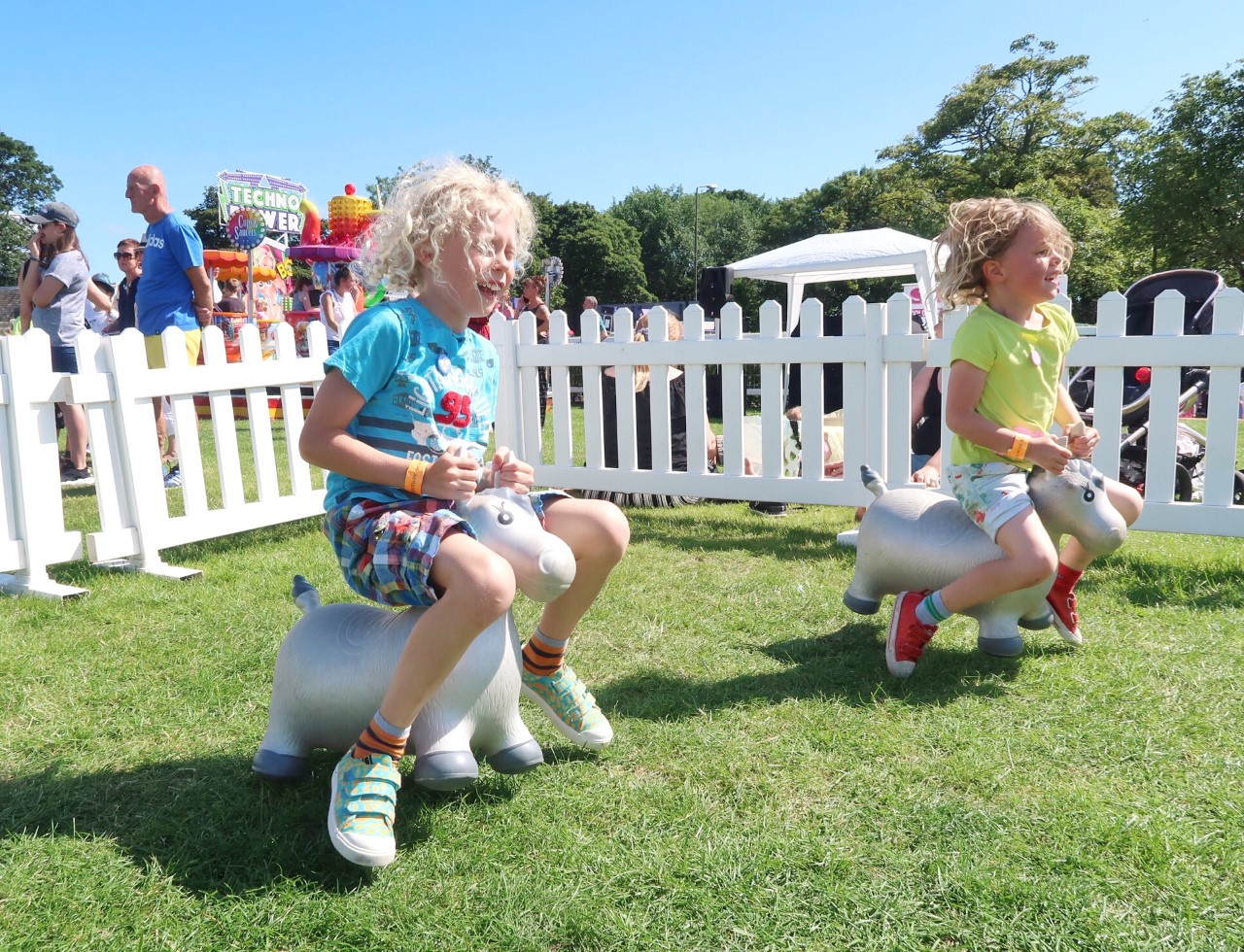 Food Options
We had a beautiful hamper filled with afternoon tea and champagne for myself and my mother in-law, whilst the children had lunchboxes filled with goodies for them.  I was impressed with the sheer amount of treats in the afternoon tea, including strawberries, macrons, brownies, cream scones and a tart.  Of course they were finger sandwiches too, but they weren't as exciting as the cakes!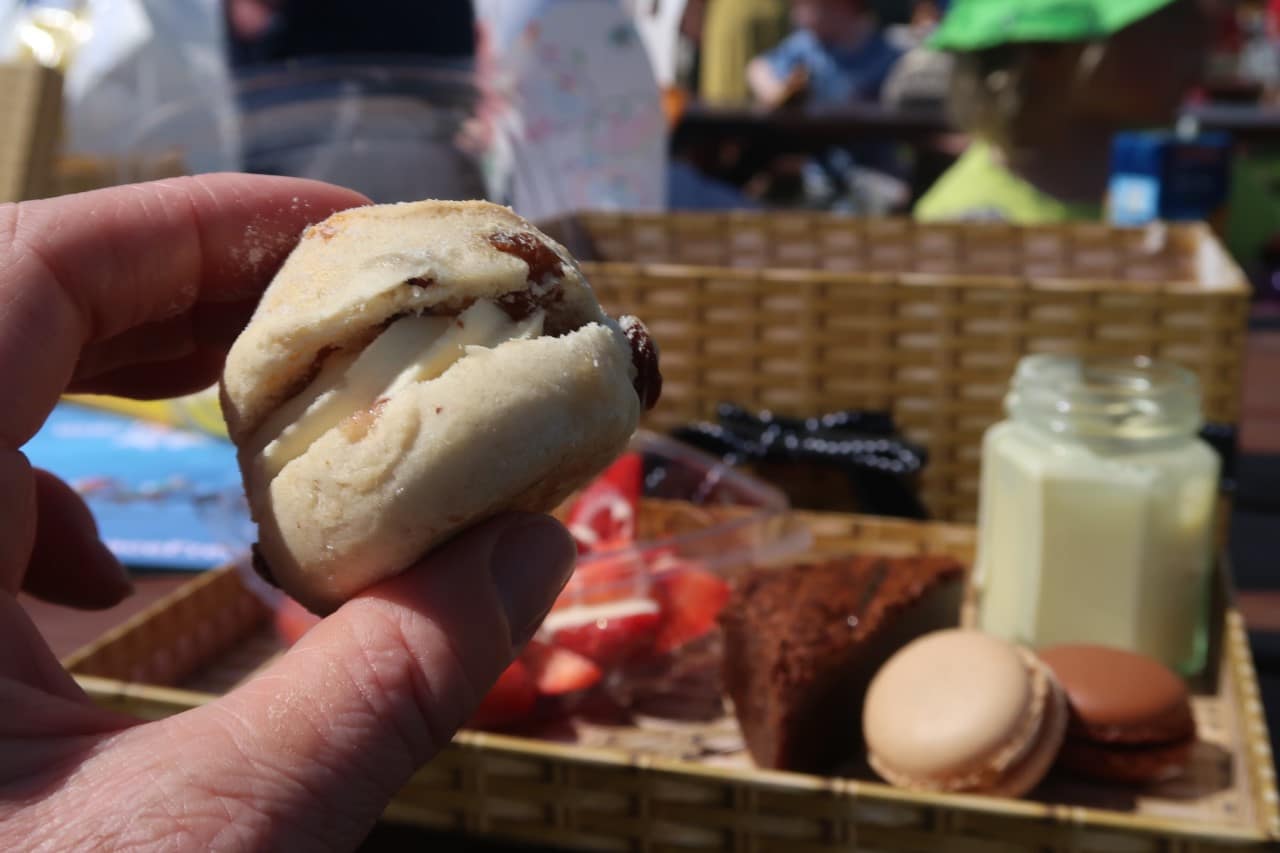 The children were happy with their food and sat to do some colouring of their race day books whilst we were eating.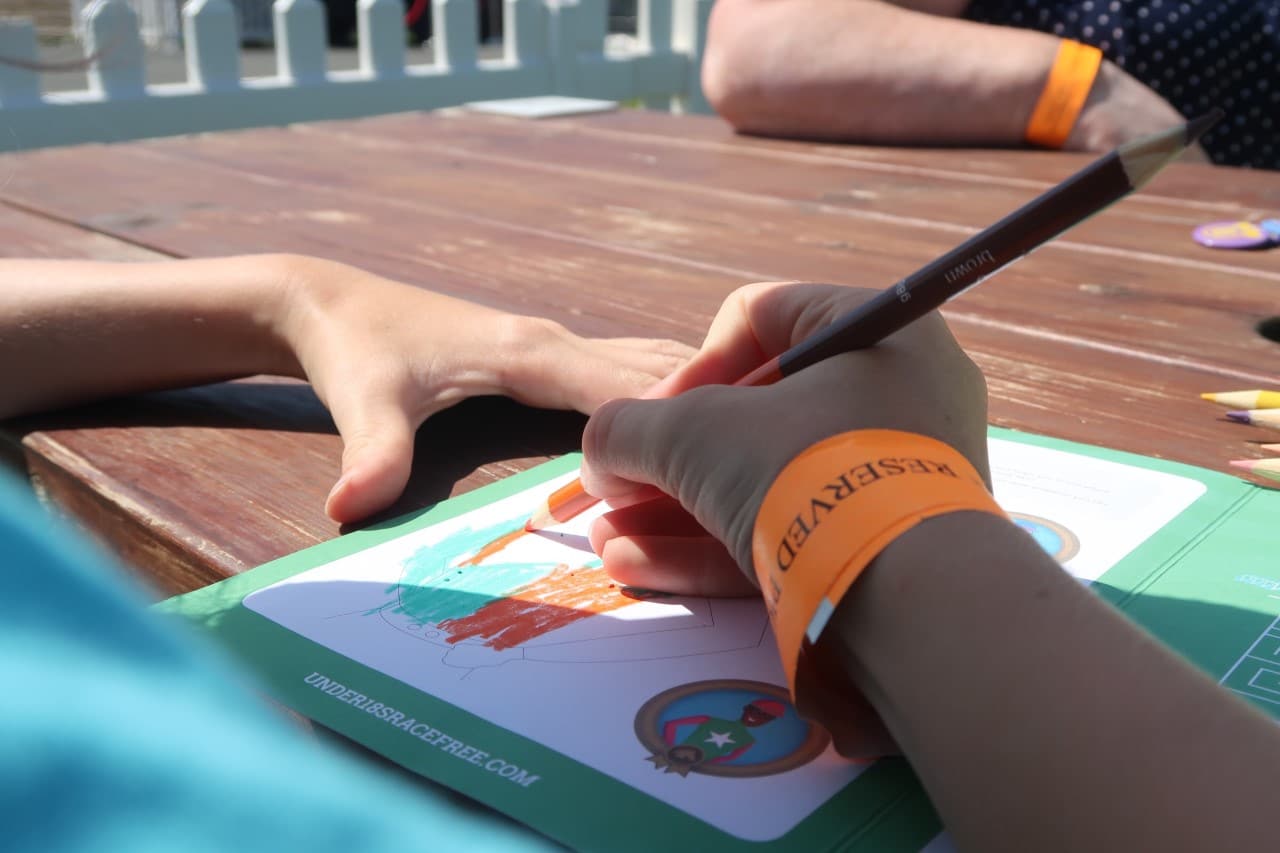 There are plenty of other options for food, from the variety of packages you can book online when you book your tickets, to the various hot food and ice cream stands around the racecourse.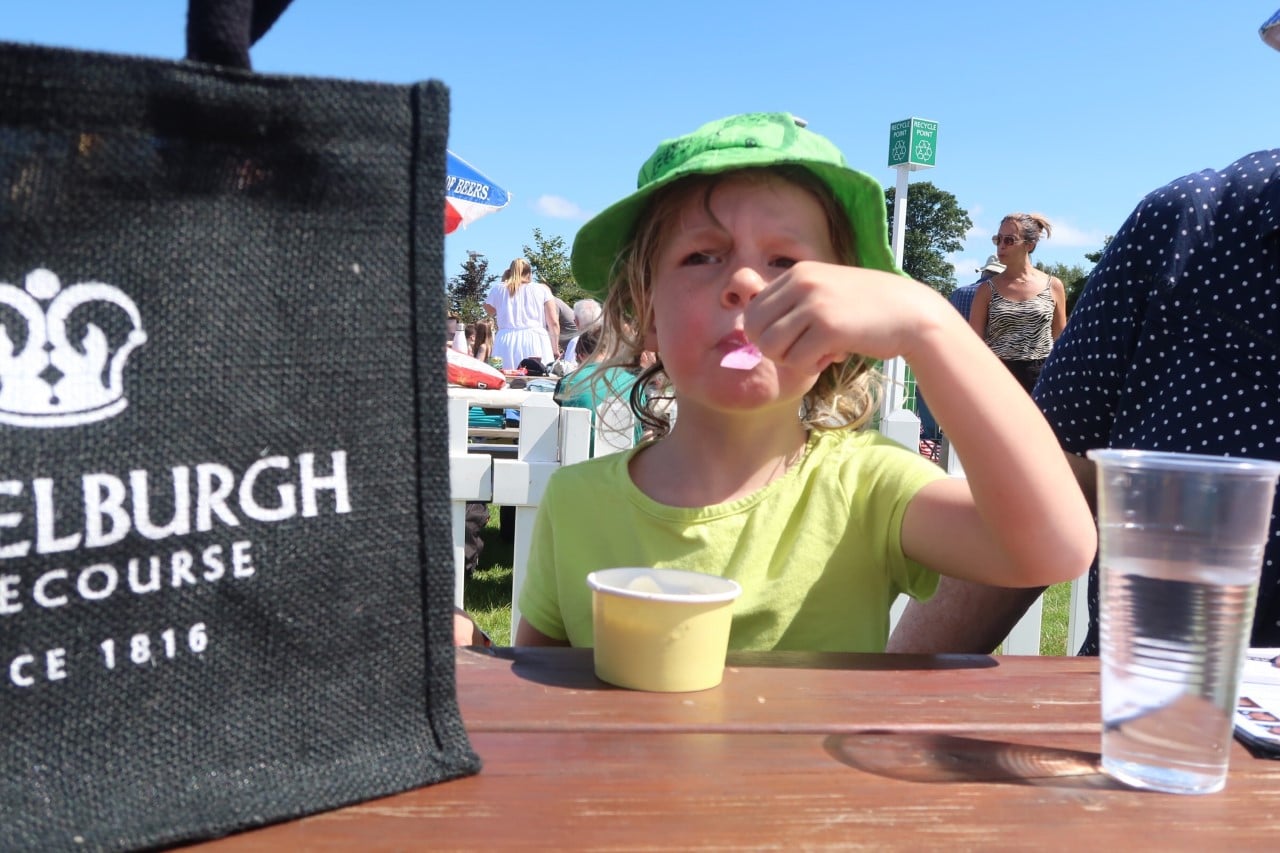 As it was the Luca's Ice Cream family race day the children were given tickets for a free ice cream when we came through the gate.  This was redeemable at the ice cream vans for either cones or tubs, although I think our 5 year old was just happy with the chocolate flake!
Horse Racing
The racing was fun to watch and the children attempted to guess which colour jersey would win each race. I don't think we got it right at all, but it was fun trying to guess!
The races started 2 hours after the gates were opened, so there was plenty of time to enjoy the food and entertainment before finding a space to watch the race from.  As we were in the reserved picnic bench area there was a little more space to watch at the fence.  The children watched the big screen to see when the horses began and waited for them to race past us to the finishing line.
Great British Racing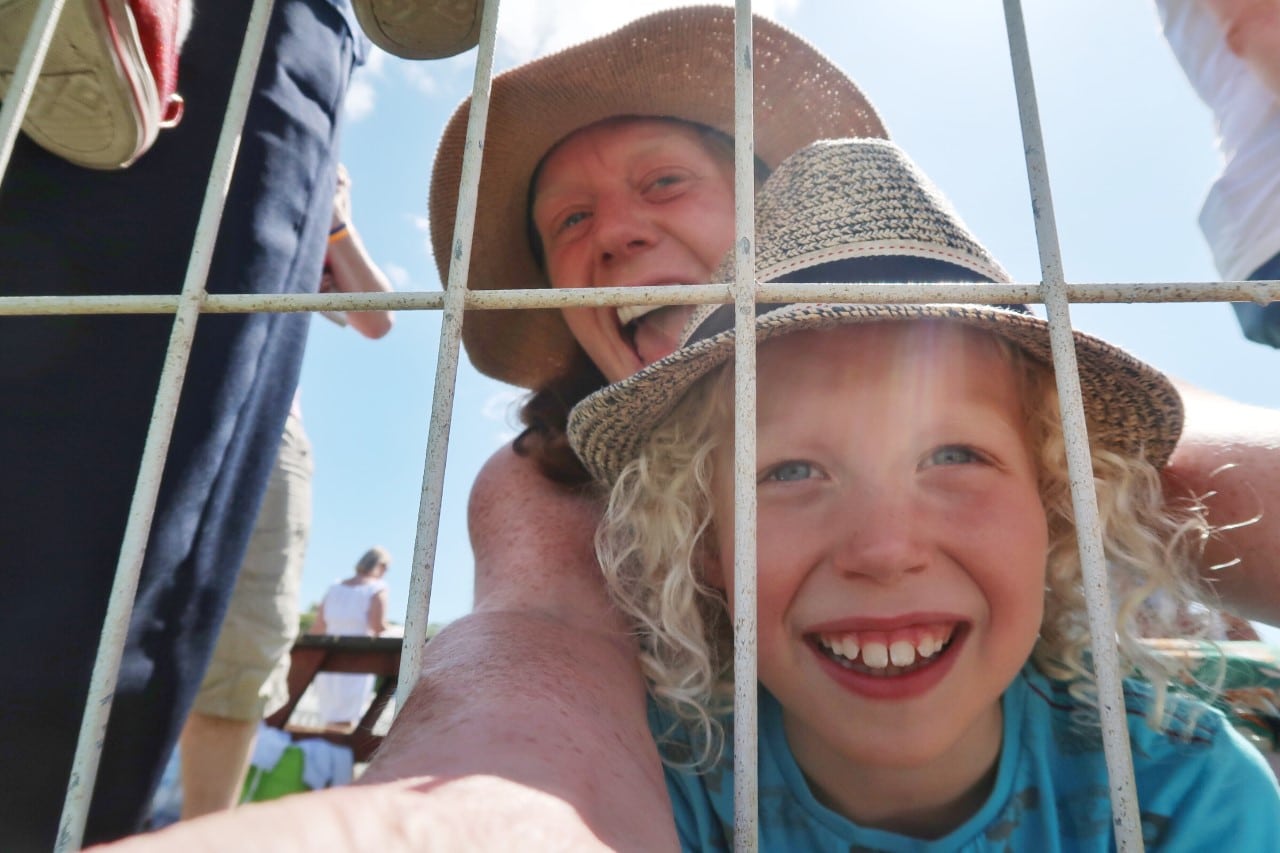 We had another fantastic day out at the races, the kids had great fun and are looking forward to the next time we can go.  It's great that under 18's get in free to the majority of Great British Racing races throughout the year, and even better when there's free entertainment to keep them interested between races.
To find out more about family race days close to you, head over to Great British Racing's website.