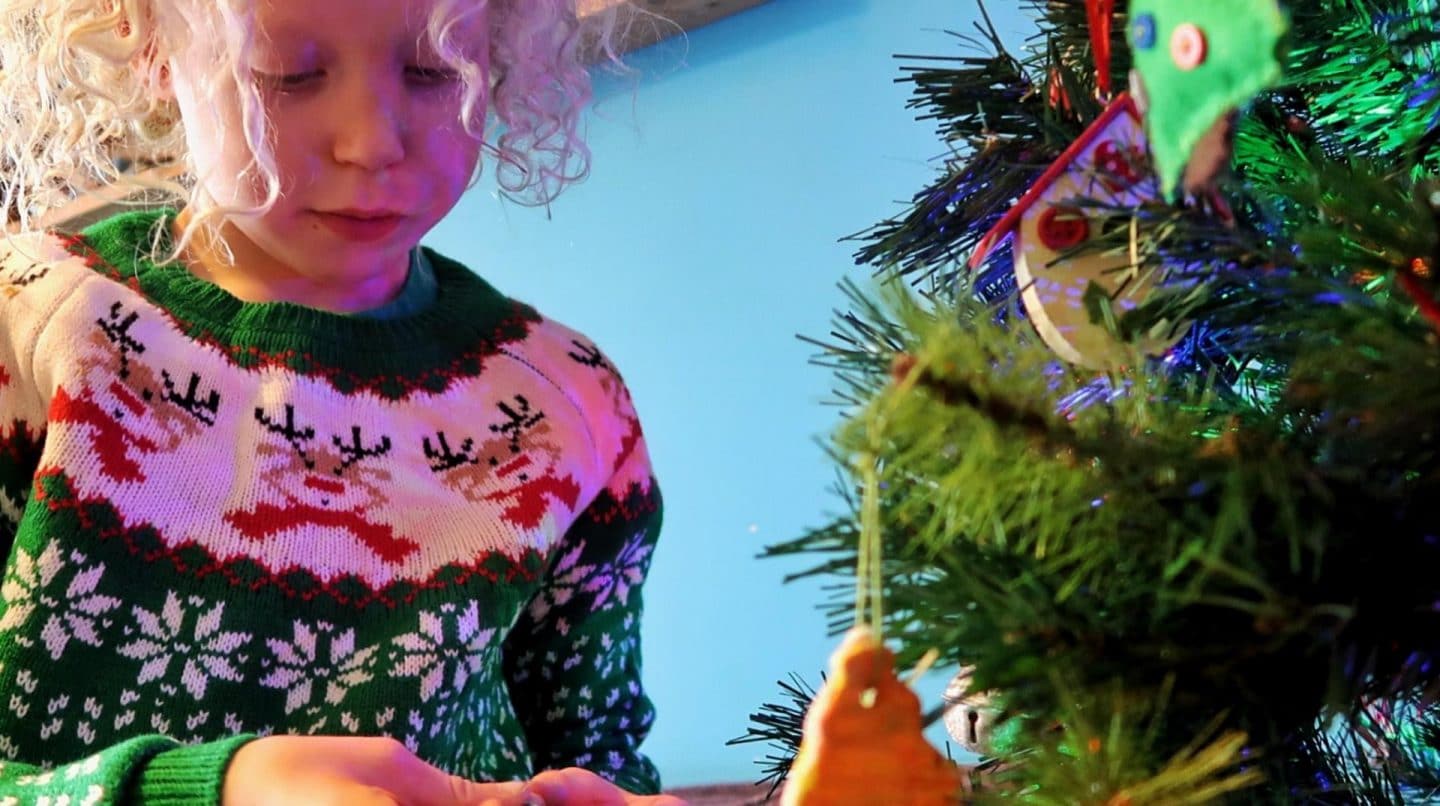 I know it's waaay to early to be thinking about Christmas, but the truth of the matter is tickets for Christmas events sell out early.  Some may already be sold out!  I know I have been too late at booking tickets to visit Santa in the past and the boys missed out (I really need to make a decision for this year quick!).  So this list should hopefully help you get a head start on the Christmas days out and booking that fantastic Christmas experience in Scotland.
*Please do check the website links to make sure the details are correct for dates and times, plus booking is essential for some events so please do check in advance.  I would hate for you to be disappointed on the day.
Central Scotland
Beecraigs Festive Forest
New for this year is Beecraigs Festive Forest near Linlithgow.  Between the 5th – 24th December they will be hosting a sensory explosion of seasonal magic.  There will be a 1.5km illuminated trail throughout the forest, with special effects and sounds.  The trail will be open between 3.30pm and 10pm each day.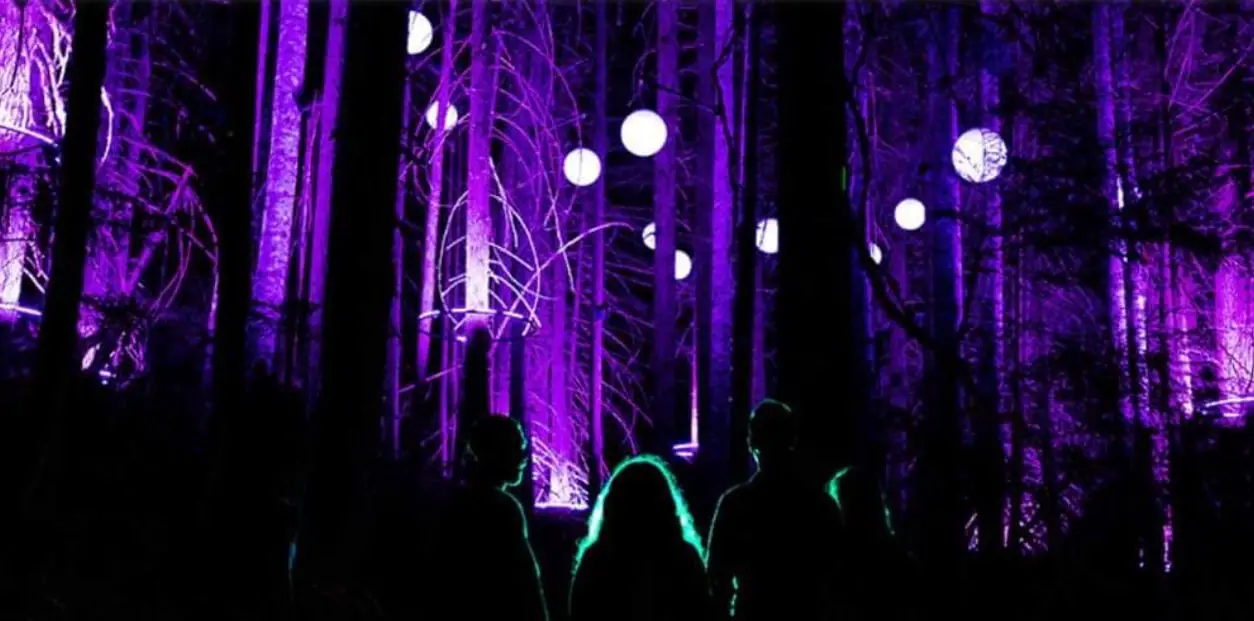 Along with the illuminations there will be a chance to post your letter to Santa, meet Santa himself in his special woodland grotto, plus hear him tell an enchanting story.  Each child will be a given a small gift when they visit Santa.  There will be plenty of other fun activities and surprises to expect too, with something for all the family.
As parking is limited you will need to buy a parking ticket or use the free shuttle bus from Linlithgow.  Booking is essential!
Bo'ness and Kinneil Railway
One of the kids favourite Christmas experiences has been meeting Santa on the train at Bo'ness and Kinneil Railway.  This year it will be continuing as usual with ticket sales available from early October.
This year the Santa Steam trains will run on:
Saturday 30th November & Sunday 1st December
Saturday 7th & Sunday 8th December
Saturday 14th & Sunday 15th December
Saturday 21st & Sunday 22nd December
Departure times from Bo'ness Station are
10.30, 12.00, 13.30 and 15.00
Booking is essential and times can be sold out quite quickly.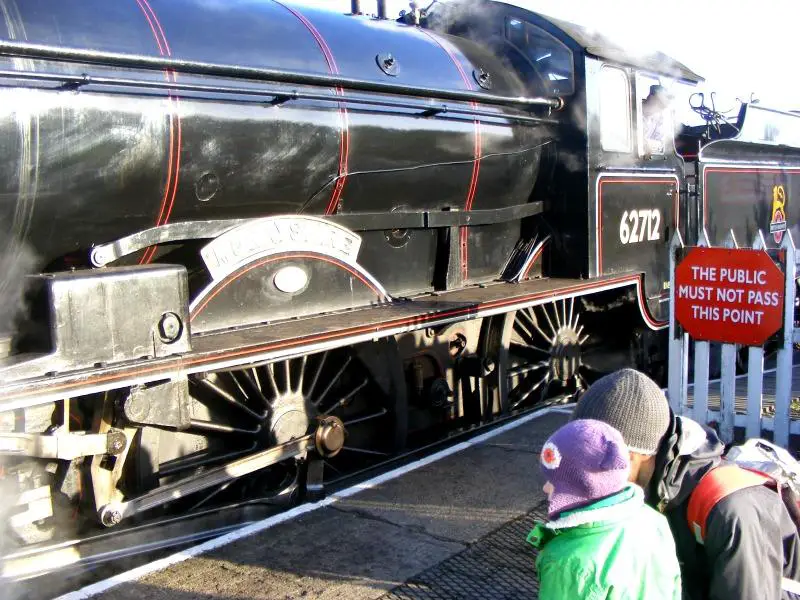 The Santa train is a steam pulled train with a visit from Santa himself, he's been great when we visited in the past and took his time to speak to each individual child.  Every child also receives an age appropriate gift from Santa and you can visit the museum as usual too.  Adults get free refreshments too!
Santa's Woodland Experience
At North Ballochruin Farm by Balfron Station there is a fab Santa experience set in the Scottish woodlands.  We visited last year and loved the whole experience.  You enter the cabin as a small group, which makes it a great visit for all the children.
The experience begins with a short ride in a trailer pulled by a tractor through the woods to Santa's cottage.  The children ran up and knocked on the door where they are greeted by Santa himself.  The warm cosy cottage helped the children to immediately feel at home and it helped that Santa was brilliant and spent time talking to each child individually before he gave each a present.  We had two extremely happy children on the way back on the tractor!  Dates are available between 30th November to 24th December.
Some times are already sold out, so book here ASAP if you want to visit Santa in the woods.
Edinburgh's Christmas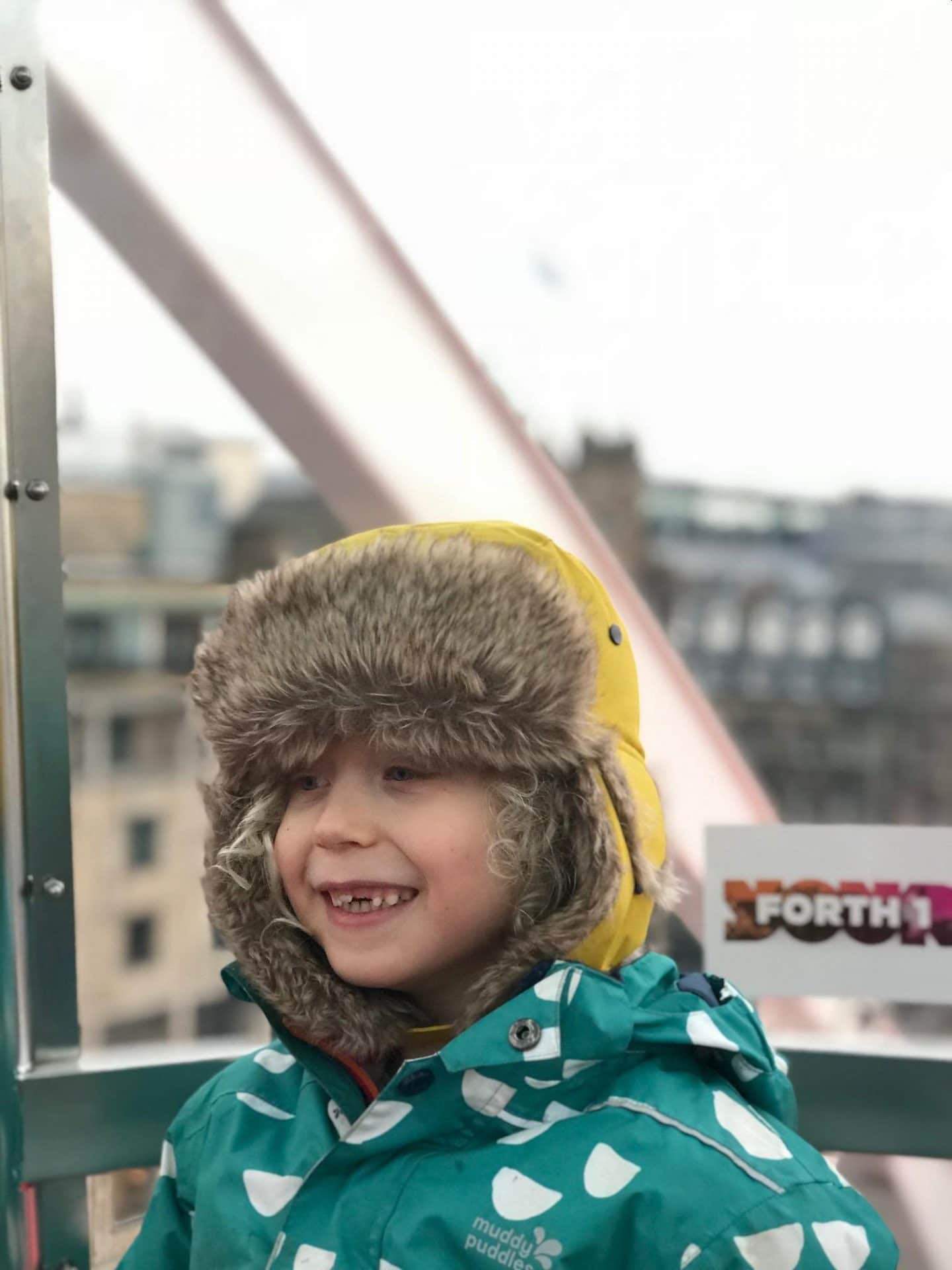 Edinburgh has a fantastic Christmas programme, with many elements beginning around the 17th November.  From the Christmas market, to shows and ice skating, there is so much to see.  We love to visit the Christmas market and look at all the interesting gifts and decorations, go on some of the rides (the Ferris wheel has amazing views!) and watch the ice skaters.
You can eat all the usual Christmas market food and there are plenty of shows on for both families and adults only.  We've enjoyed some great family shows over the last few years.
If you are driving into Edinburgh remember that you can always use the park and ride on the tram from Ingliston or the park & ride bus from Sherrifhall, along with various others around the edge of the city.
Christmas At The Mills
New Lanark mills is located South of Glasgow, with two Christmas themed options to book.  First of all you can choose the Christmas At the Mills option, which includes The Spirit of Christmas ride, Santa's grotto with a small gift for each child, and entry to the rest of New Lanark's attractions.
Alternatively you can book the Christmas pantomine option to see Wee Red Fae The Woods, a Scottish twist on the classic story.  This doesn't include Santa's Grotto or any entry to New Lanark's other attractions, this would need to be paid for separately.
Enchanted Forest
The Enchanted Forest is a stunning light display in a woodland near Pitlochry.  You park in Pitlochry and wait for your bus to take you to the forest at your allotted time.  When you arrive in the dark forest you will be amazed at all the different light displays throughout the woodland and there are normally some acrobatics too.
Refreshments are available in the woodland, but you may well be too busy looking around in awe!  We love visiting the Enchanted Forest 3 years ago and are booked to visit again this year, I can't wait!  Head over here to book tickets and find out more.
Christmas Fair At Jupiter Artland
On Saturday 30th November and Sunday 1st December is Jupiter Artland's Christmas Fair.  The Jupiter Artland steadings will be transformed into a magical winter wonderland, with artisan stalls, mulled wine, learn how to create floral decorations at a free demonstrationand eat some tasty street food whilst listening to live music.
You can also meet Jupiter's festive donkeys, make a festive wreath with your family or visit Santa in his grotto.  Head over to Jupiter Artland's page to book tickets.
Father Christmas in Summerlee
Summerlee museum is somewhere don't go often enough, but the kids love it, especially as they get to ride a tram!  Every Christmas they offer breakfast with Santa or a visit to Santa in his winter wonderland grotto.  Keep an eye on their Facebook page for more information on how to book.
Santa Land Princes Garden
Edinburgh's Christmas is great, although for the boys their favourite part is heading into Santa Land.  In Santa Land there are lots of rides for the children to choose from, a miniature train around the perimeter and a maze of Christmas trees to explore.
Yes it can be expensive, but it's also an amazing and magical day out for the children, so if you can visit it I would highly recommend it!  We usually set a limit to how much each child can spend, but they always want to go on the 'Santa train' and explore the Christmas tree maze.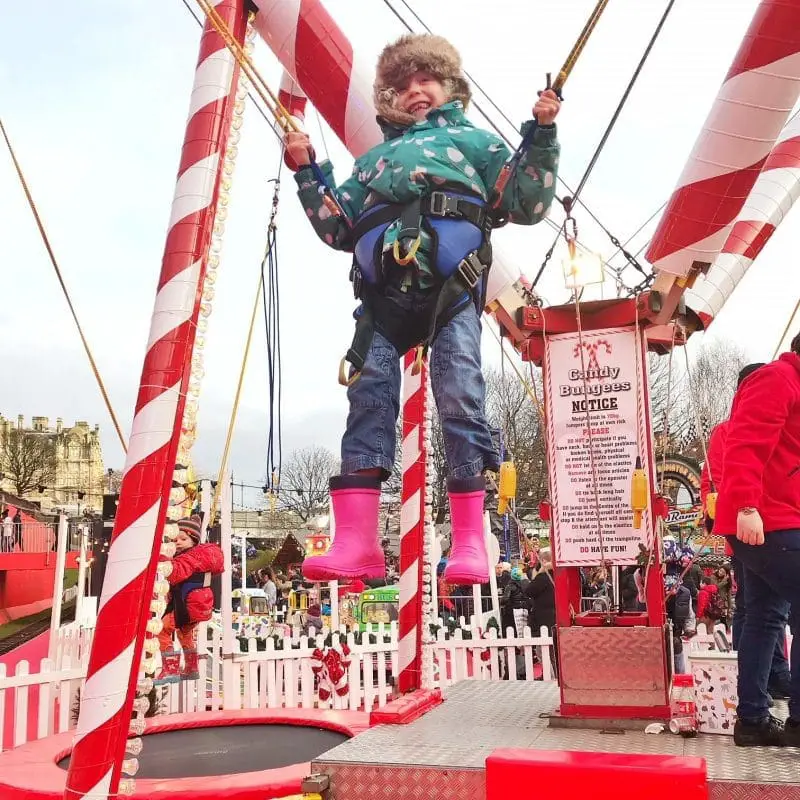 Check out Edinburgh's Christmas page to find out more.
Glasgow Pantomime
There are so many pantomimes throughout the country, but one of the biggest is to be Snow White at Glasgow's SEC Armadillo.  The panto will take place between 14-31st December with both afternoon and evening shows.

Santa And The Snow
The Snow Factor has a new Santa experience Scotland which includes a trip on the Polar Express Snow Train to Santa's workshop where children can join the Elves for some fun and make a Christmas decoration to take home.  After the decoration creation the children will meet Santa and listen to a short story from Santa before each receiving a gift.  Finally they can go and play in the snow in the new snow play area.
Visiting Santa and getting to play in the snow sounds like a perfect Christmas experience to me.  I know both my two would love it and looking at the reviews the Santa is normally pretty good as well!
Dates are available from late November through to Christmas Eve, head over here to book at Snow Factor.
Irn Bru Carnival
The Irn Bru Carnival at Glasgow's SECC is Europe's largest indoor funfair.  It's open from 21st December until 14th January and there are rides for all ages.  Littlest ones can use the soft play area and a selection of smaller rides and bigger kids and adults have a whole host of adrenaline filled rides to test out.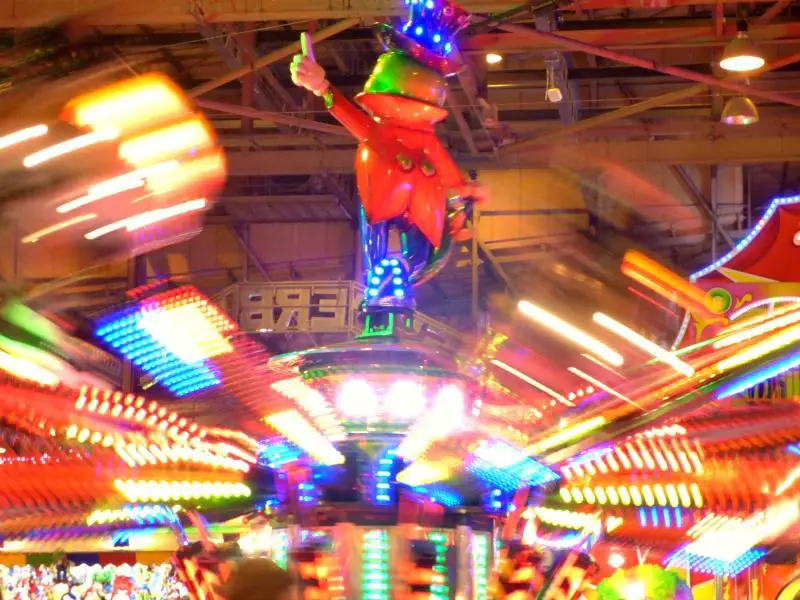 Tickets include 10 vouchers which can be used for the rides and also the funfair stalls too.  My two had great time, although littlest was a bit disappointed that he wasn't tall enough for some of the rides, so make sure you check the height restrictions to warn younger children beforehand.  Book tickets for Irn Bru Carnival here.
Christmas At The Botanics
Edinburgh Botanic Gardens will be continuing with their spectacular light display after dark, it looks pretty amazing from pictures and I've heard some great reviews about it from friends.  The trail is open from the 22nd November through to the 29th December.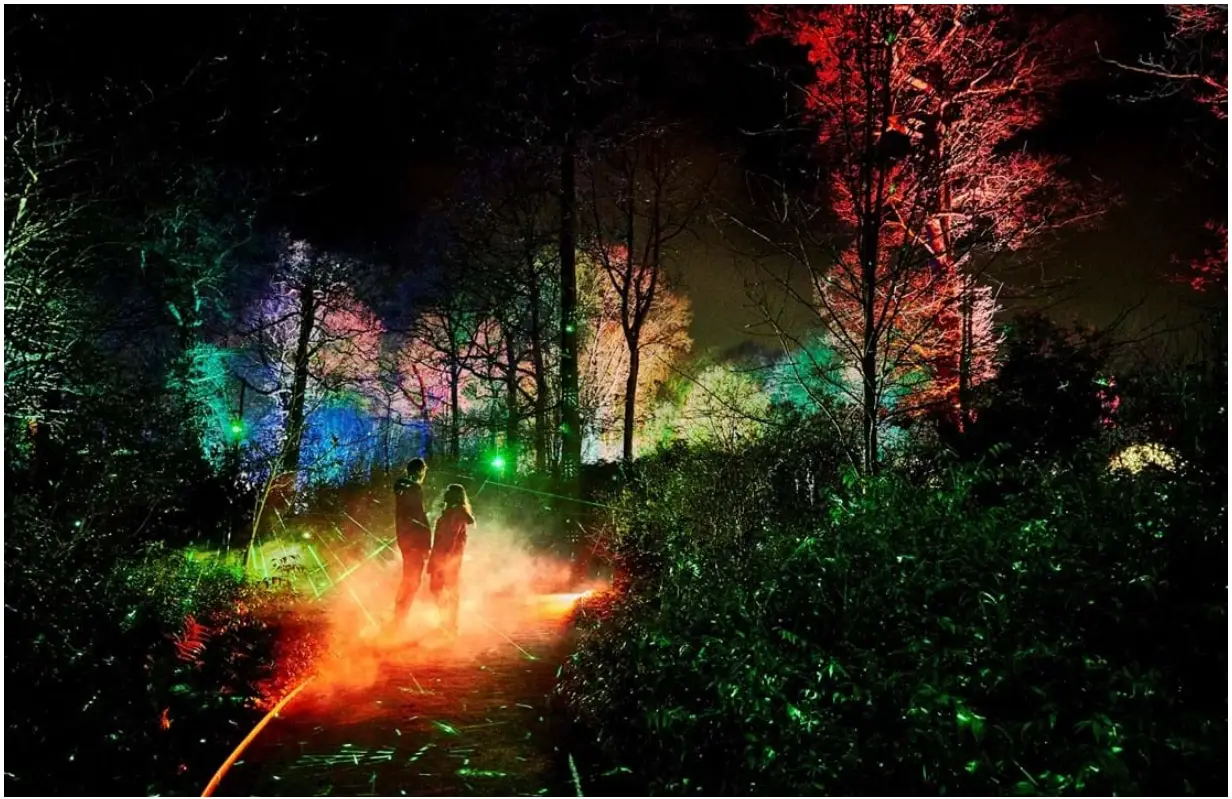 Along the trail will be exciting illuminations, seasonal food and drink and late night shopping in the RBGE shop.  There is on street parking at by the West Gate, or you can arrive at the East Gate by public transport.
Tickets can be bought online here.
Santa's at Almond Valley
During December Santa is back at Almond Valley, Livingston.  You can choose from simply visiting him in his cottage for a meeting and gift or breakfast with Santa.  It's a great way to see Santa and either explore/ play in Almond Valley or in the soft play.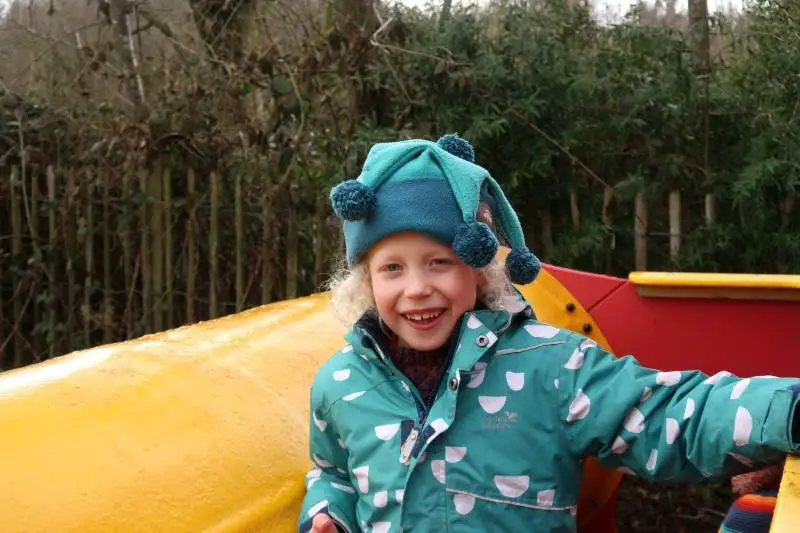 You can visit Santa in his cottage between the 7th-8th, 14th-15th and 21st-24th December.  Santa breakfasts are available 14th-18th and 21st December.
Sail With Santa, Loch Katrine
This December 7th-8th, 14th-15th and 21-22nd December you can take a special sailing on Loch Katrine with Santa.  You can enjoy festive fare with Santa in the cosy cafe, where every child will meet the man himself and receive a gift.  Then set sail on the loch in the hour-long steamship cruise full of festive antics.
A perfect family day out on the loch and meeting Santa in the stunning Trossachs scenery.  Booking is essential to guarantee a place!
Christmas at The Castle 1910
Head over to Lauriston Castle on Sunday the 15th December for 2 special performances at 2pm and 3pm.  There will be a tour around the castle as you watch the Christmas performance unfold, with Mr Reid excited to have time off for a proper Christmas and his staff grumble about all the extra work.
The Edwardian performance has been devised by Edinburgh Living History and who help interpret history in a fun and entertaining manner.
Booking is essential for the 2 performances.
Funbox Christmas in Toy Town
If you grew up in Scotland then you will probably remember the Singing Kettle, well Funbox is what Singing Kettle has basically developed into.  A great Scottish kids performance with lots of songs and jokes that the kids will love.
Their Christmas performances will be performed throughout Scotland from November 21st to December 31st.  Head over to the Funbox website for more information on the performances, locations and to book tickets.
Christmas Fair at The Farm
The Museum of Rural Life at East Kilbride has it's own Christmas Fair at the farm on the 8th December 2019.  There will be traditional crafts, games, festive music and storytelling and Santa himself of course!
Snow Queen, Scottish Ballet, Edinburgh
My youngest loves his ballet lessons and the Scottish ballet's Snow Queen would be right up his street.  The Snow Queen will be performed at the Festival Theatre in Edinburgh from the 7th -29th December 2019.
The Snow Queen is inspired by Hans Christian Andersen's much loved tale and set to music played by the Scottish Ballet Orchestra.  This is the perfect ballet for all the family!
The Snowman Theatre Royal, Glasgow
Get into the festive spirit between the 13th-17th November with The Snowman production.  It's showing at the Theatre Royal Glasgow and you can enjoy the classic tale of The Snowman where a young boy's snowman comes to life on Christmas Eve and the two set of on a night-time adventure.
There are 7 shows in November to choose from, head across here to book.
Southern Scotland
Cocoabean Company, Twynholm
The Cocoabean Company near Dumfries has lots of exciting Christmas events for everyone to enjoy.  Two of the most exciting for children will be the Breakfast with Santa and Christmas Eve Kit Workshop.
Breakfast with Santa includes a gift from Santa Claus, storytime with Mrs Claus, craft station with the elves, snow pit and indoor and outdoor play.  The Christmas Eve Kit Workshop is still awaiting exact details, but I bet it will be a good way to entertain the children when they are full of Christmas excitement!
Booking is essential and you can head over to their events page here to find out more and book tickets.
Heads of Ayr Farm Park Santa's Grotto
The visit will consist of a magical visit to Santa's grotto with a festive walkway. Santa will meet you and your little ones, asking them what they would like for Christmas, which is a perfect photo opportunity. Of course each child is given a gift from Santa himself.
The Play n Wild indoor soft play will also be open and is suitable for all ages, with drop slides for the bigger children and our new under-5's play area for the younger ones. In addition to this, there will be regular tours of the Little Critters Animal Barn where some of the residents will be brought out to meet you. The miniature donkeys and reindeer will be available to say hello too!
Traquair House Victorian Christmas Fayre
Visit Traquair House near Peebles for their Victorian Christmas fun and Santa's grotto.  On the 23rd November 2019, between 10.30 – 4pm you can arrive at Traquair House to look round the craft stalls, listen to choirs and bands playing, watch the children's puppet show, eat roasted chestnuts and drink mulled wine.  Plus of course there is the luxurious Santa's grotto for the children.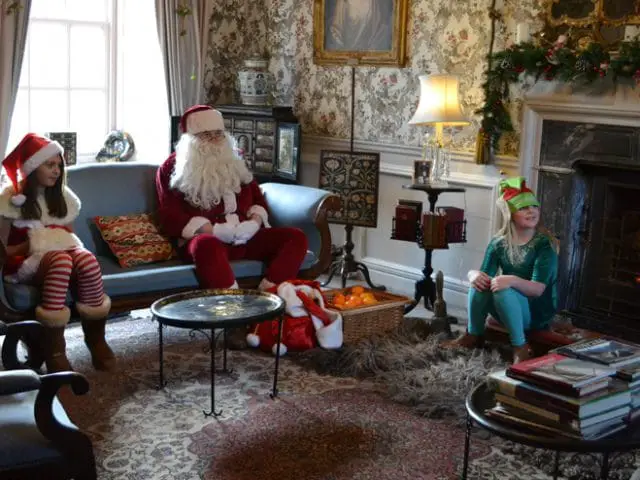 A great day out for all the family!
Northern Scotland
Aberdeen Christmas Village
Between 21st November and 31st December you can head into Aberdeen's Christmas Village to get into the spirit of Christmas.  It will be held int he Broad Street area, after a succesful run in 2018.  Beside Marischal College there will be an open-air ice rink, a selection of fairground rides and attractions, festival food and drink, a Santa's grotto and a small Christmas market in the quad of Marischal Collage.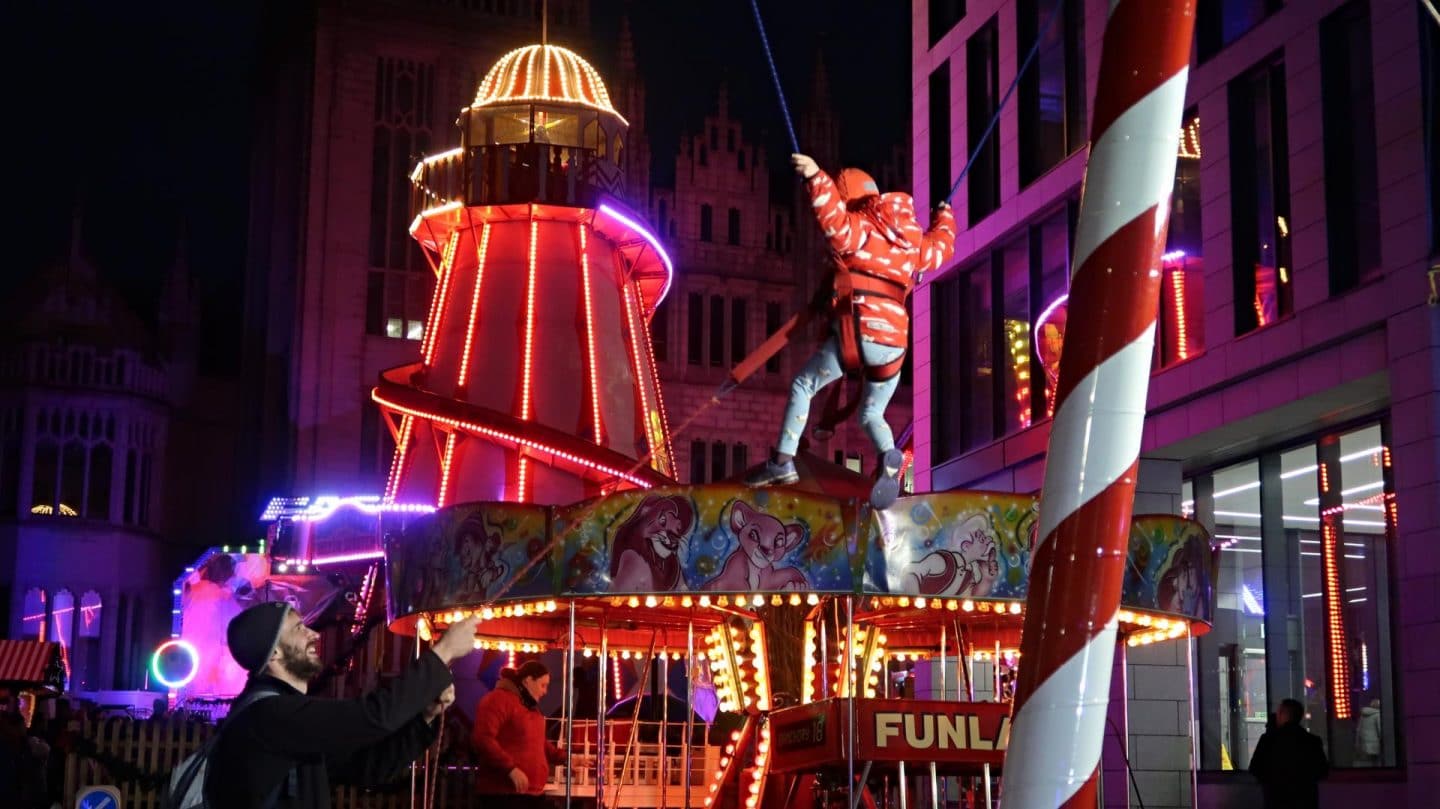 We visited the Christmas village last year with the children, which was a big hit!  Although my husband and I were much more busy looking at our old haunts from when we went to university at Aberdeen!
Caledonian Railway Santa Specials
If your little one is train fan and you're up in the North East of Scotland then head across to the Caledonian Railway for the Santa Specials.  The trains start at Brechin and head up the track for 8 miles with a short stop at Bridge of Dun station and run on the 8th, 14th-15th and 21st-22nd December.
Santa visits every carriage with a present for every child, the train staff will have a small gift for the adults.  Booking is essential if you want to guarantee a space on train.
Glamis Castle Christmas Market and Santa Grotto
Head over to Glamis Castle between the 13th-15th December to visit the Christmas market.  Expect to see a wealth of local traders attend selling festive gifts and a Santa's Grotto (tickets essential).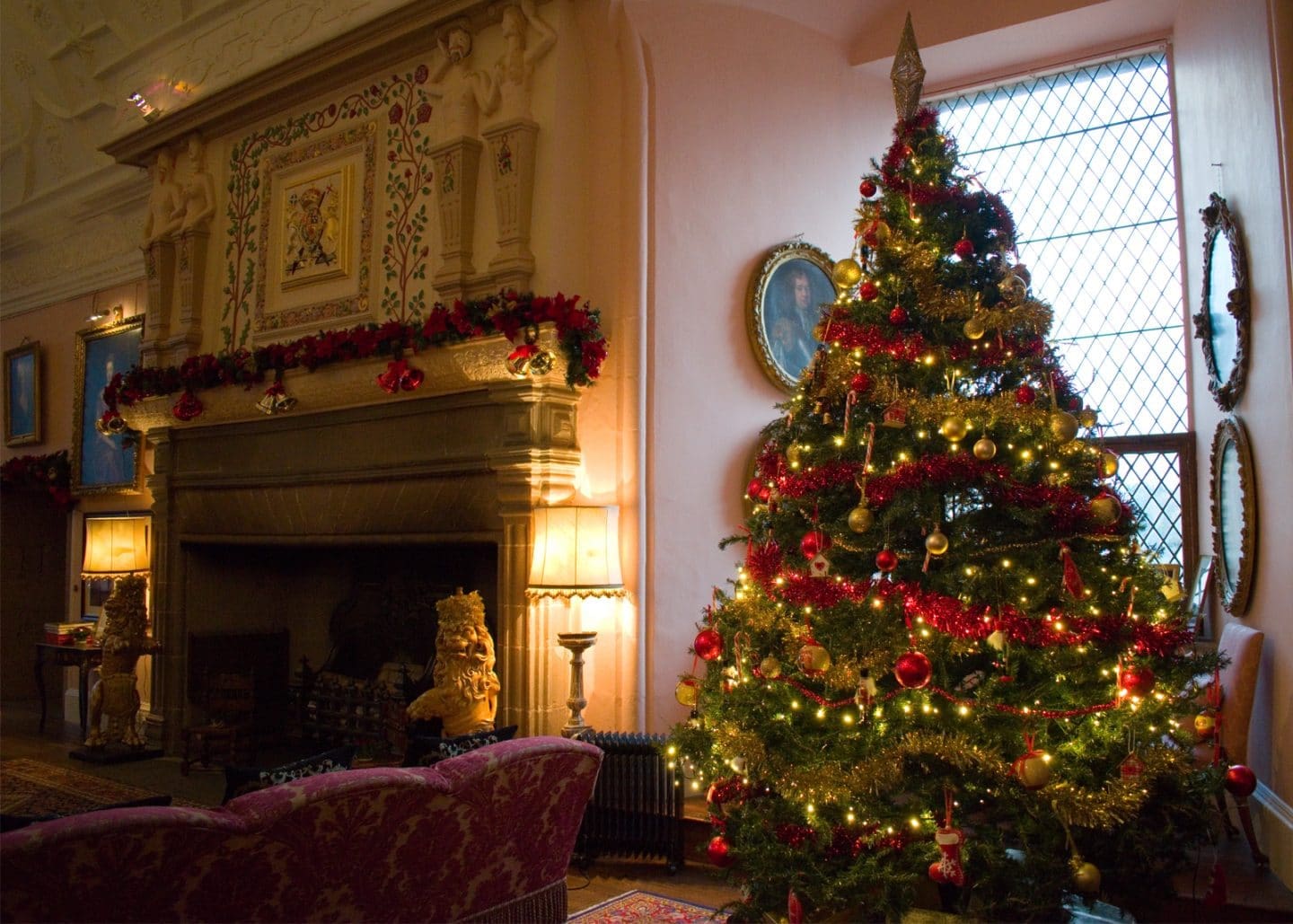 You can also enjoy a guided tour of the castle and a beautiful winter walk in the gardens, afterwards enjoy a warming meal in the restaurant.
Oban Winter Festival
Between the 15th-24th November Oban holds it's annual winter festival.  With local and international performances, street parades, ceilidhs an delicious Scottish food.  Plus don't miss the fire artists, crafts, lantern parades, reindeer and pipers
The 10 days is full of family fun and there will be something for everyone to do!
Strathspey Santa Express
The Strathspey Santa Express departs from Aviemore and you will have to hop over to their webpage to book tickets, tickets aren't available to book yet (September), but keep an eye on the page for when they go on sale, they will sell fast!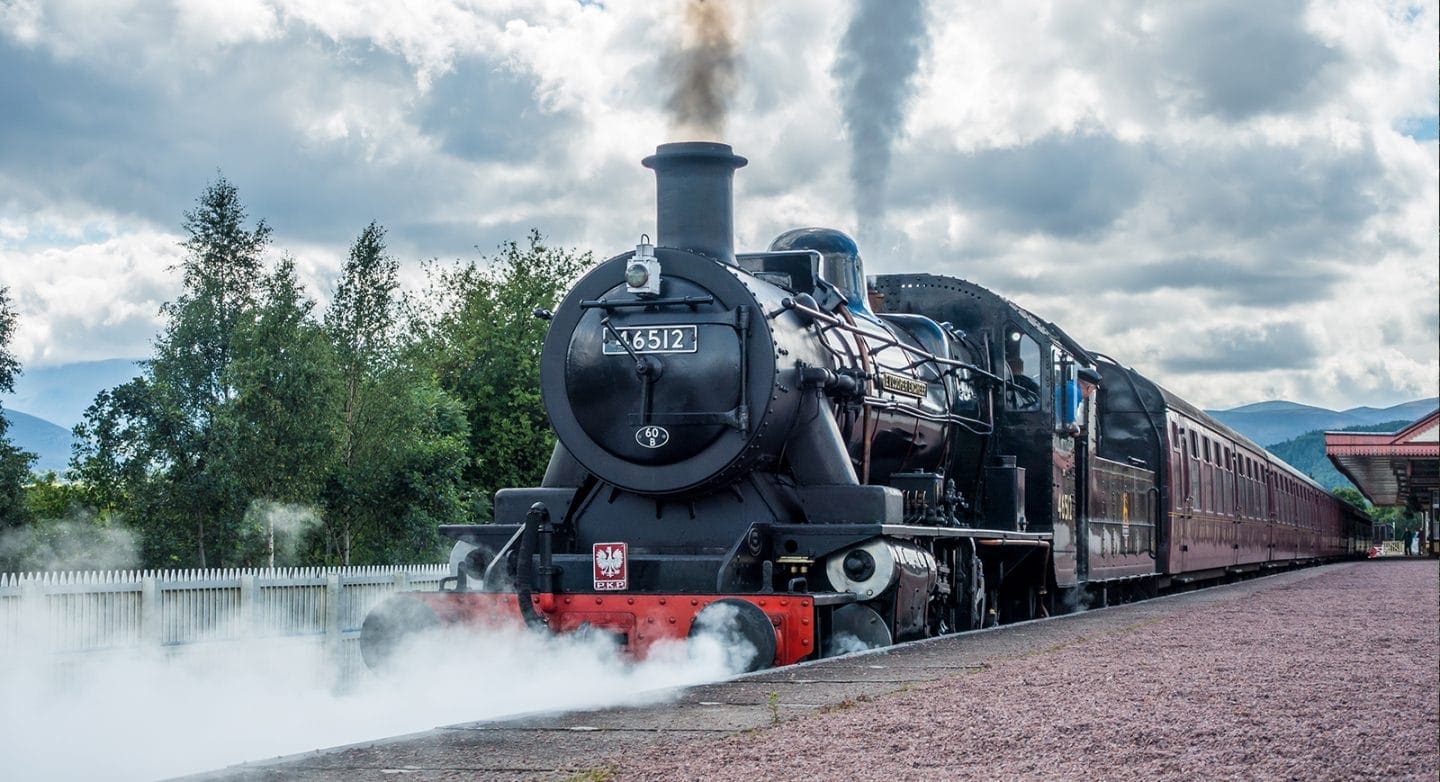 Enjoy festive family fun as you travel by heritage steam train through the stunning (hopefully snowy) Cairngorms winter landscape. During the 2 hour (approx.) journey, all children will have the chance to meet Santa on board and will receive a special age specific Christmas present.  As part of the trip, adults will be served one delicious mulled wine and Christmas food treats (adults aged 16 and 17 will be offered a soft drink alternative) and children will be treated to a Christmas food treat and a drink choice.
Cairngorm Reindeer Christmas Fun
We couldn't have a Scottish Christmas round-up and not include Santa's fabulous reindeer herd up in the Cairngorms!  You can visit the reindeer and see Santa between 12-3pm on the 1st, 7th-8th and 21st-24th December, no need to book in advance.
The paddocks will be decorated for the occasion, plus extra crafting activities.  Santa doesn't have a grotto, but instead wanders around the exhibition greeting visitors as he goes, occasionally handing out chocolates
On December weekends in the run up to Christmas, our Paddocks are filled with tinsel and decorations, we have extra crafting activities, and Santa himself comes to visit from 12pm – 3pm. We don't run a grotto as such – instead Santa wanders round the exhibition area greeting visitors as he goes (occasionally he even has chocolates to hand out!).
Inverness Winter Wonderland – Whin Park
Little ones in Inverness area are going to love the illuminations at Whin Park on the evenings of 13th-15th December 2019.  The park looks absolutely stunning lit up in all it's winter glory and the children will love meeting Santa and his reindeer.
Children's Christmas Lunch at Lews Castle, Stornoway
Take your little one to Lews Castle for a special Christmas lunch between the 1st and 22nd December.  Along with the special lunch the children can enjoy a host of fun-filled festive activities.
Head over to the Lews Castle Facebook page for more details of what to expect and how to book.
Pin for Later