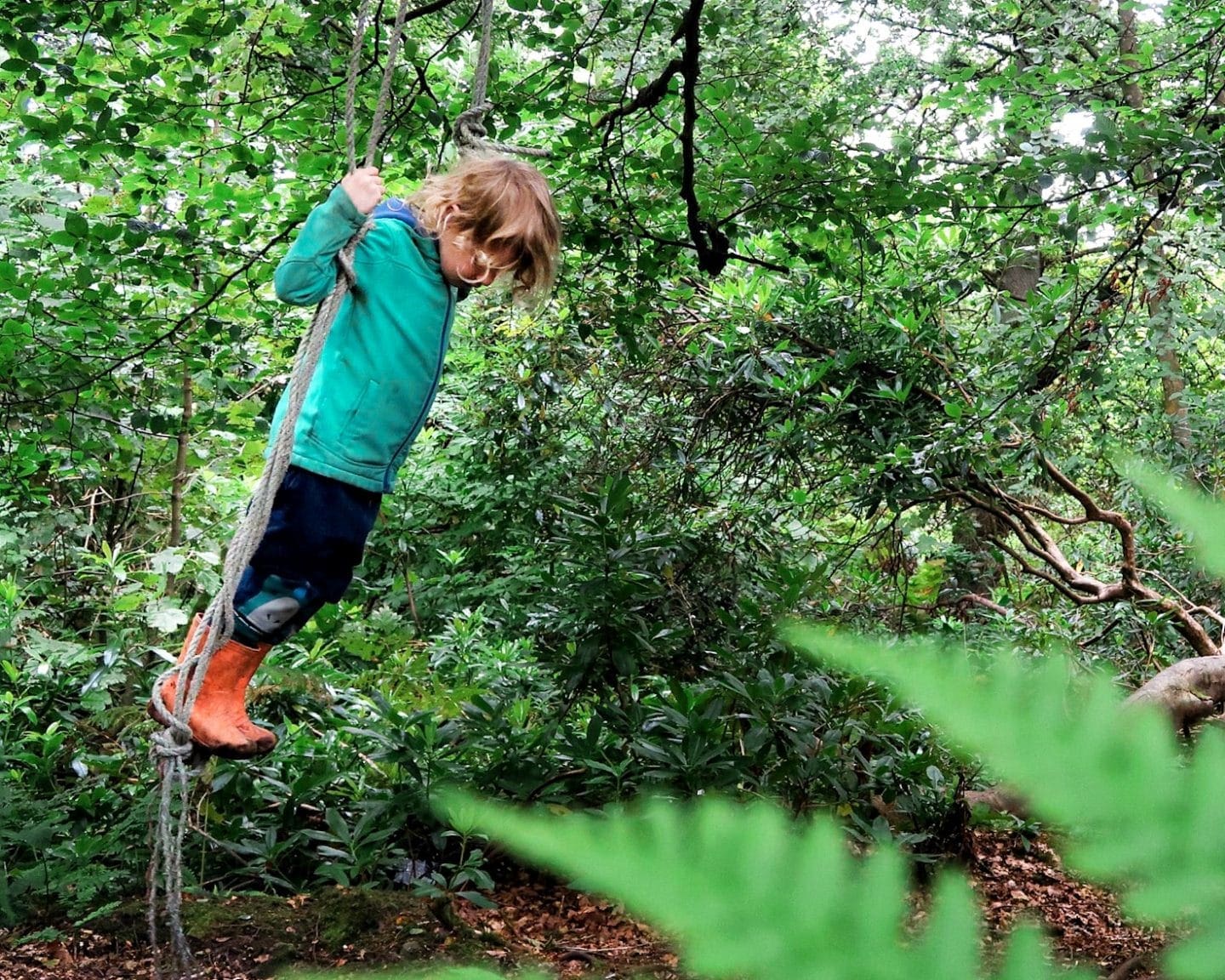 Scottish schools went back mid-August and we've gone back to our usual routines.  The kids clubs and groups are back on and the children are excited to start back again, well the 5 year old is, our 7 year old is feeling a bit more reluctant about starting back at after-school type groups.  His favourite thing to do is play out in the wild or build Lego!
However, we have learnt plenty this month!
Home Education
Science
Science this month has included a lot of Lego, especially for my eldest who has lots of random bricks as well as those that can be built into models.  We also got him a Klutz book earlier in the summer which included more technical pieces.  After making a variety of gadgets he decided to use some of his pieces to make a pulley system and then a cable car, which worked well!  He also built a helicopter with working rotor using the motor from one of his Lego trains and a few of his actual models following instructions (with a few changes where he couldn't find the correct piece!).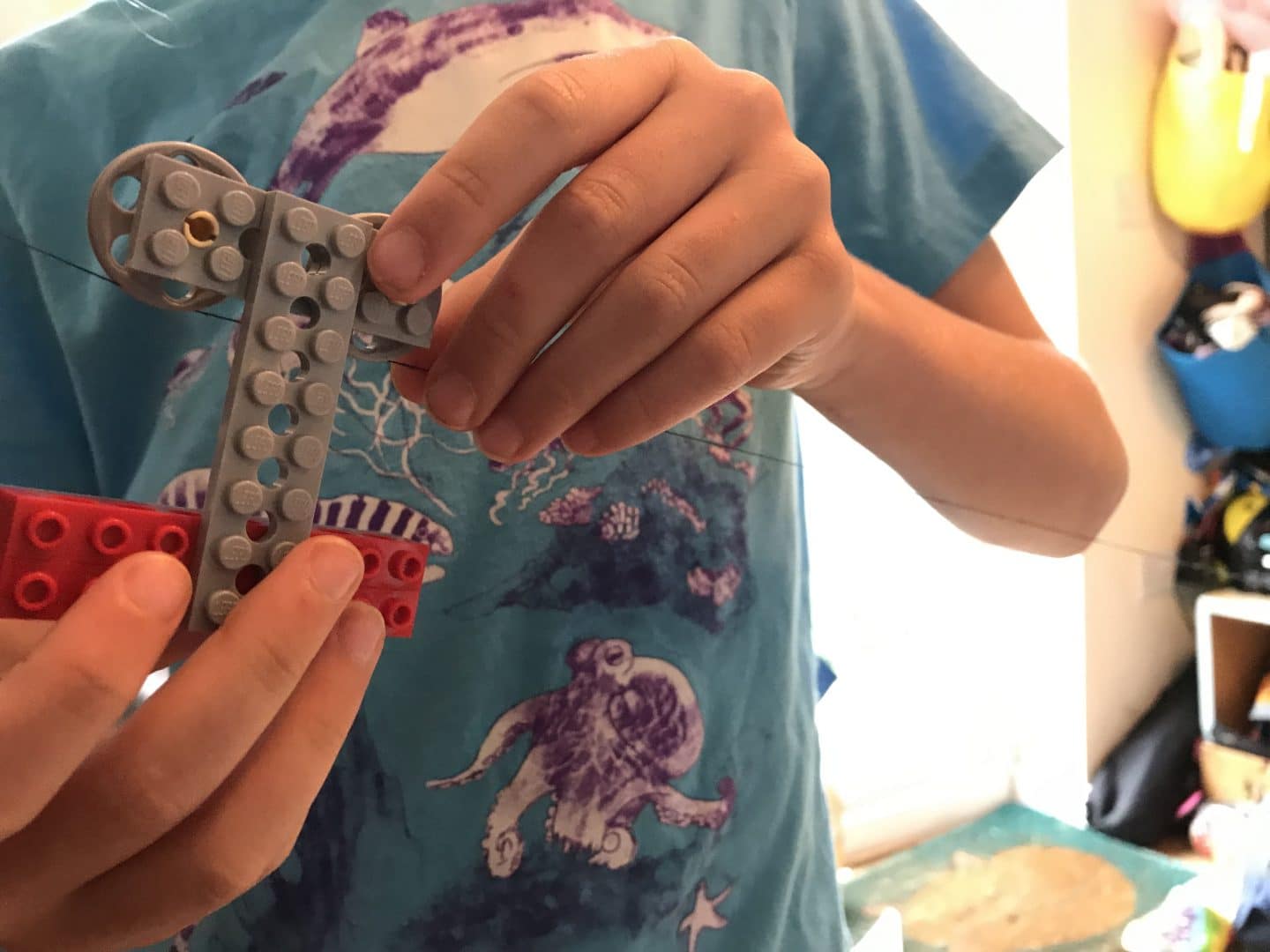 Whilst his little brother attended some summer gymnastics classes we also spent a few hours creating alka seltzer rockets and building a winch on a pulley system.  He certainly loves using his engineering challenge books!
We missed a few of our usual home ed science group meetings due to appointments/holidays etc.,  but we did make one meeting to learn about lungs.  The children learnt how their lungs worked and built their own working lung with diaphragm. It looked great and helped the children learn how they breath.
At home the boys wanted to make their own giant bubble mix after watching the Amazing Bubble Man show at the Edinburgh Fringe.  He used Helium to help his float into the air, but we just used a recipe that made awesome bubbles!  The children wrote their own shopping list for ingredients (recipe here) and went to the shop to find everything we needed.  At home they mixed up the ingredients and once cooled down it was tested successfully!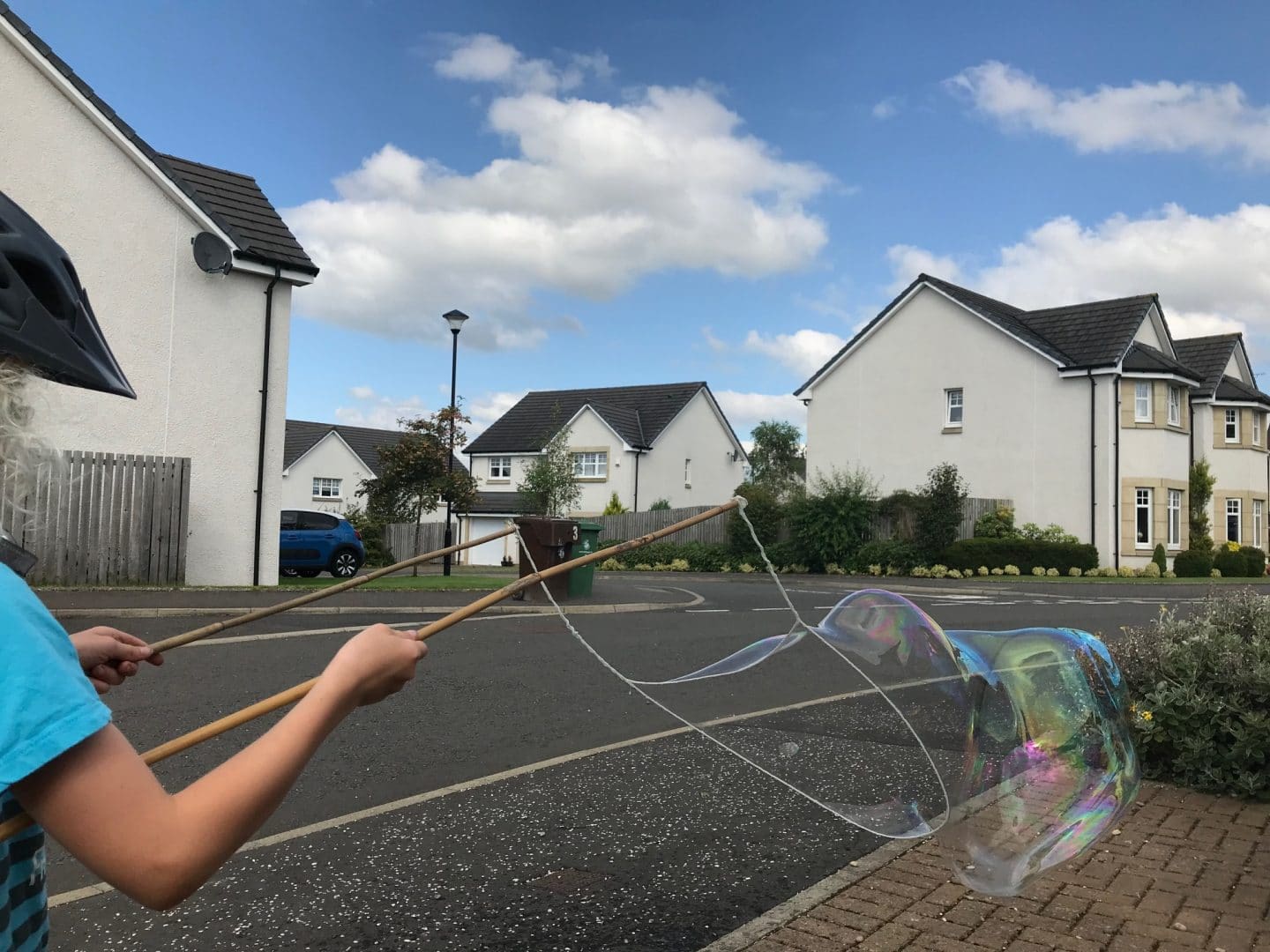 We also went to see Mark Thomson's Science Show at the Edinburgh Fringe, which was awesome for us all.  The kids learnt a lot and had fun in doing so.  However, they said their favourite was the Superhero Academy, where they became eco hero's in the interactive show where they learnt about climate change and how they can help. They loved it so much that they made their own costumes when they got home!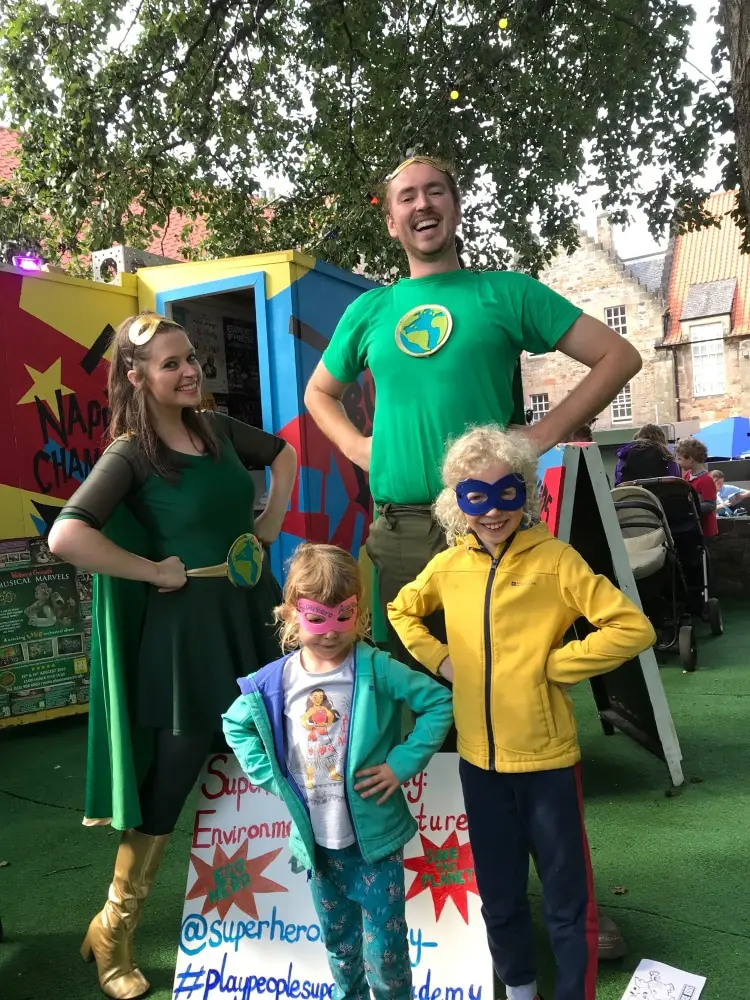 Another day when our 5 year old was at gymnastics I took our eldest to the Engine Shed in Stirling, which has lots of great interactive elements for children and adults alike.  We spent a couple of hours there looking at various bridges and constructing an arch bridge he could walk over, suspension bridge and a long bridge made of wooden blocks.  There's always plenty to learn there!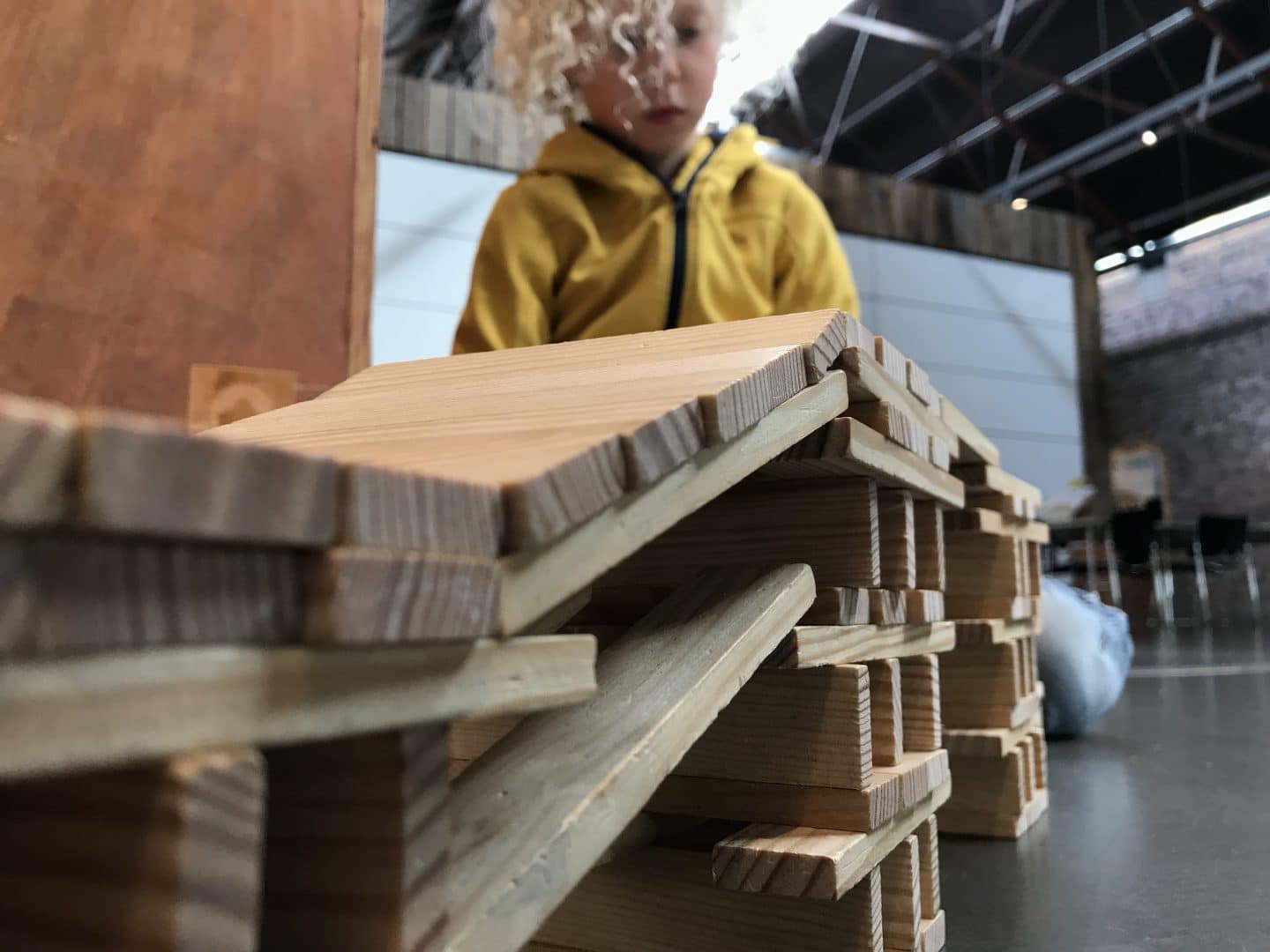 We had another Kiwi and Tinker crate for the kids this month.  The 7 year old enjoyed creating a walking robot using a little electronics and construction.  Whilst the 5 year old made push and pull toys with a little help with the instructions.
The children completed the library challenge in August and so used their free tickets as part of the scheme for both Auchengarrich Wildlife Park and Blairdrummond Safari Park.  The wildlife park was fun for the children to meet a variety of animals including meerkats and tiny baby chicks.  They both were excited to hold a little chick!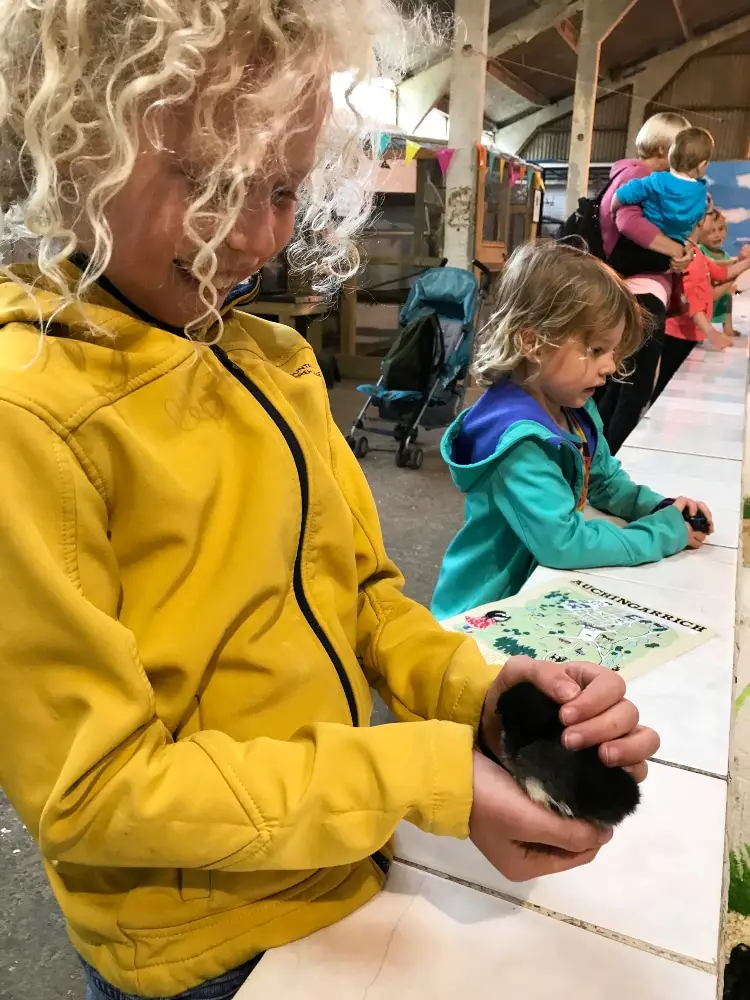 At the safari park we were impressed to see the force of the gorillas, when the silverback got bored of our boat and threw a couple of sticks at it!  The children were also more impressed with the leafcutter ants than the elephant behind!  Plenty to see and even a few babies, with a rather cute meerkat peeking out from it's mums arms!
As I had a blog campaign for Sealife Loch Lomond, we spent a day visiting the aquarium and learning about the ocean animals.  The children were excited to see an octopus and finally receive their octopus pawprint badge (now they are working towards a fox badge).  They also learnt more about how us humans affect ocean life, plastics in the oceans and why shark are at risk of finning for Asian delicacies.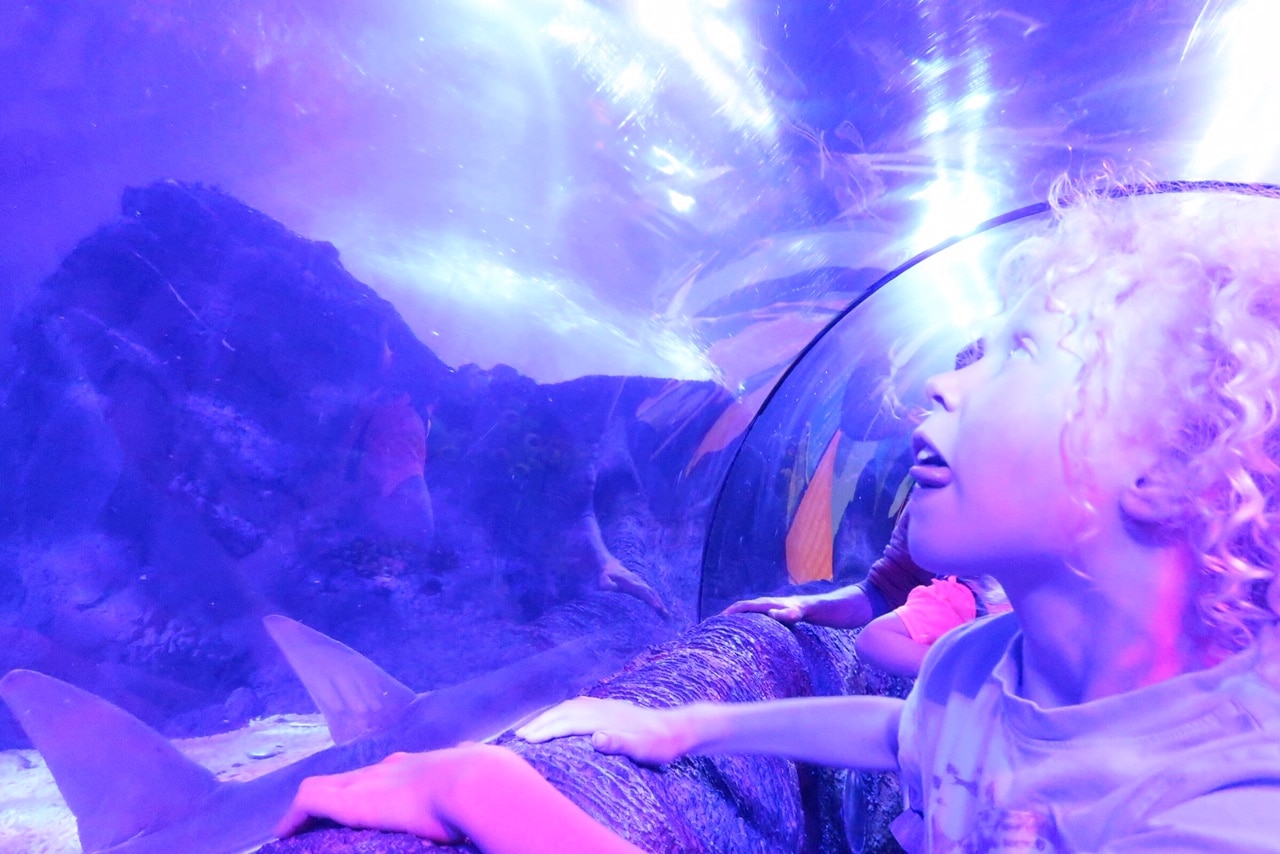 We've had a lot of rain this month and so have spent a little more time than usual watching documentaries, particularly when the kids need a distraction from winding each other up!  Most of the time they take the documentary a bit further and involve it within their games, becoming animals they've seen in documentaries or pretending to head to the moon in cardboard boxes or little Lego models.  This month's documentaries have included Mission Galapagos series, which interested them for both the animals and the submersibles used underwater.  Various episodes from Planet Earth and the the Stargazing Live Moon Landing Special, which clearly led to the rocket imaginary play!  it's interesting to see how much they take in from these programmes and they certainly have good memories for remembering certain details.
We've continued listening to our usual science podcasts of Wow In The World and Science Adventures for Kids.  We're hoping for a new episode of Science Adventures for Kids soon, they aren't as frequent as other podcasts.  Our eldest prefers the Wow In The World episodes and has been listening to some old episodes including exploding ants, underwater volcanoes, how bees can do maths and why horseflies don't bother zebras.
Whilst we were staying at Taymouth Marina earlier in August we took a trip to Highland Safaris in the village of Dull (amusingly enough it's twinned with Boring in America!), near Aberfeldy.  We met some lovely red deer and learnt more about the animals and their ecology, as well as feeding them.  There was also a rather noisy barn owl who we met too!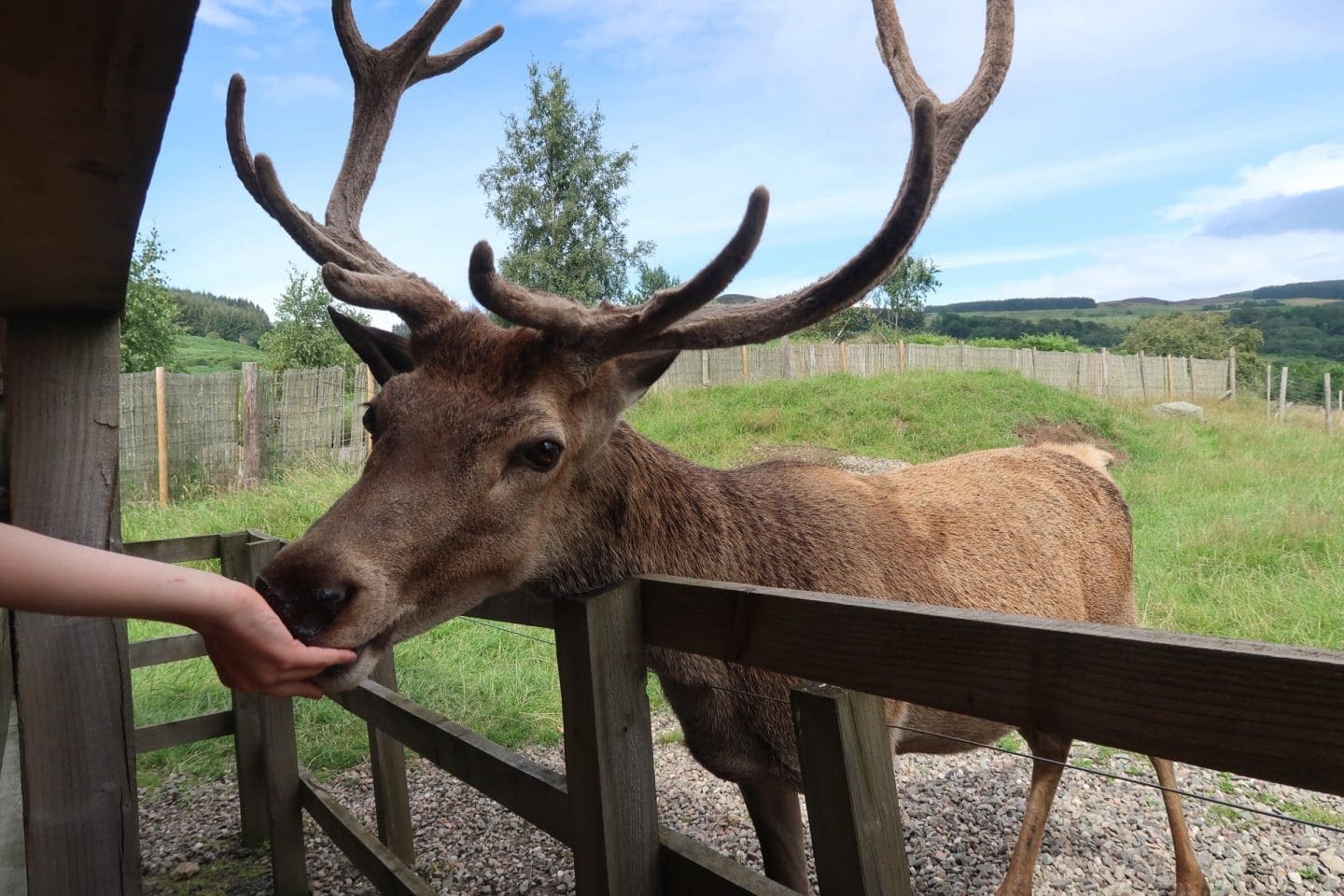 Unstructured Play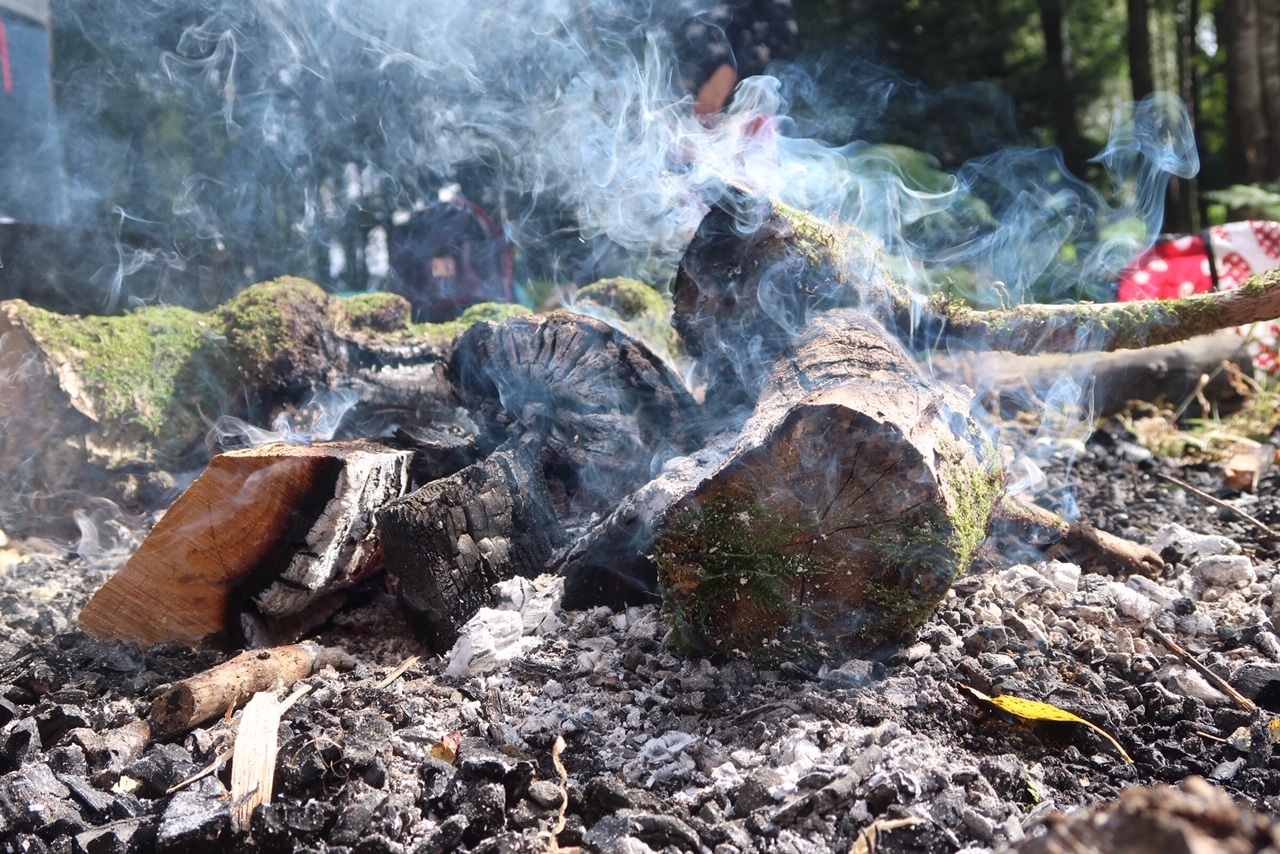 Our usual unstructured play has included meeting friends in the woods and enjoying playing in the trees and stream together.  Our rope swing is still up in the trees and the kids managed to get soaked one afternoon as they jumped off a log into the stream.  Fortunately we had a fire ready to warm them up afterwards, thankfully I had remembered a change of clothes that day!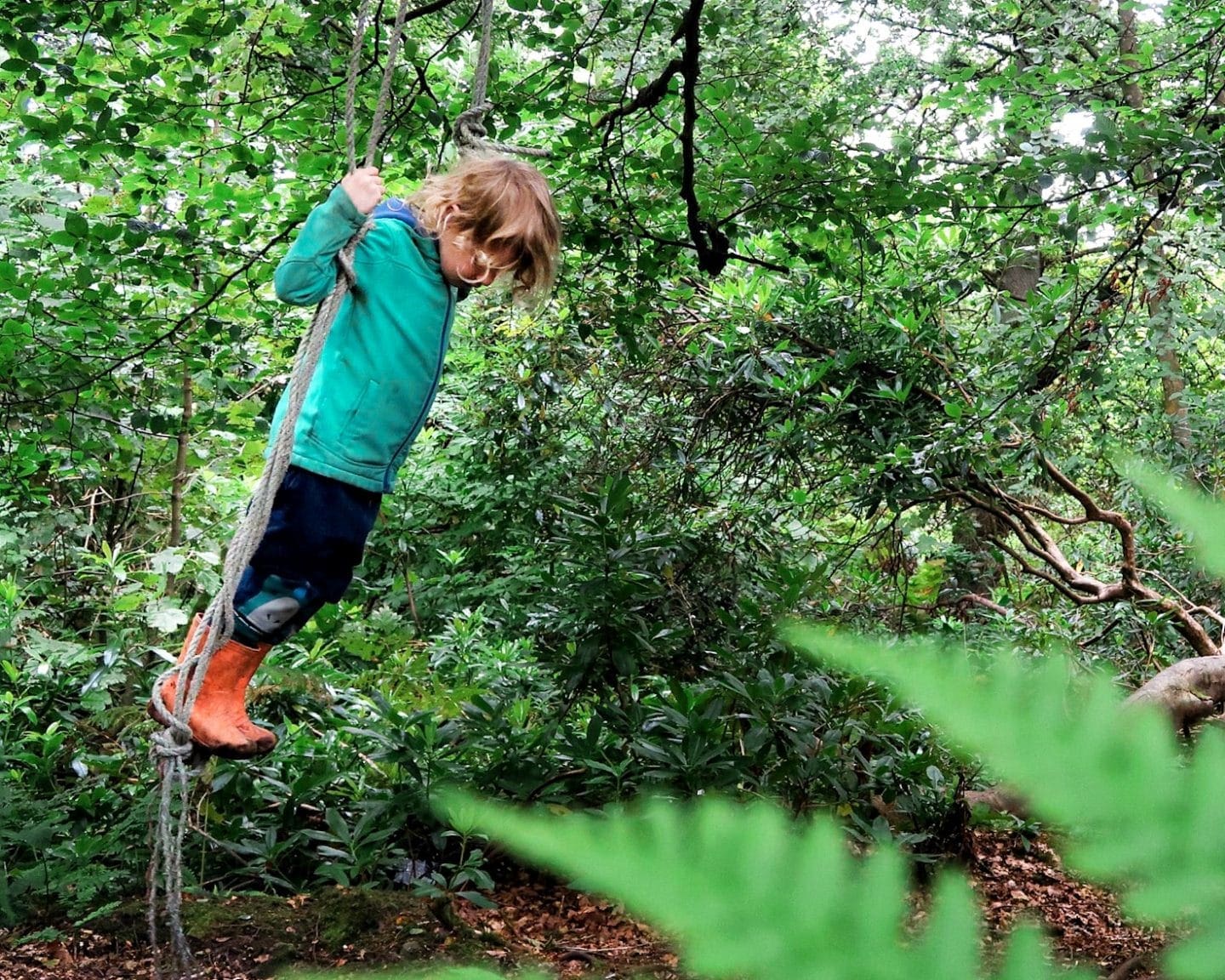 As it's been the summer holidays the children have particularly enjoyed having their friends on the street around throughout the week.  They've spent a lot of time out on the street playing together, in each others gardens and houses with whatever they feel like playing.  It's great to see how freely they can play together.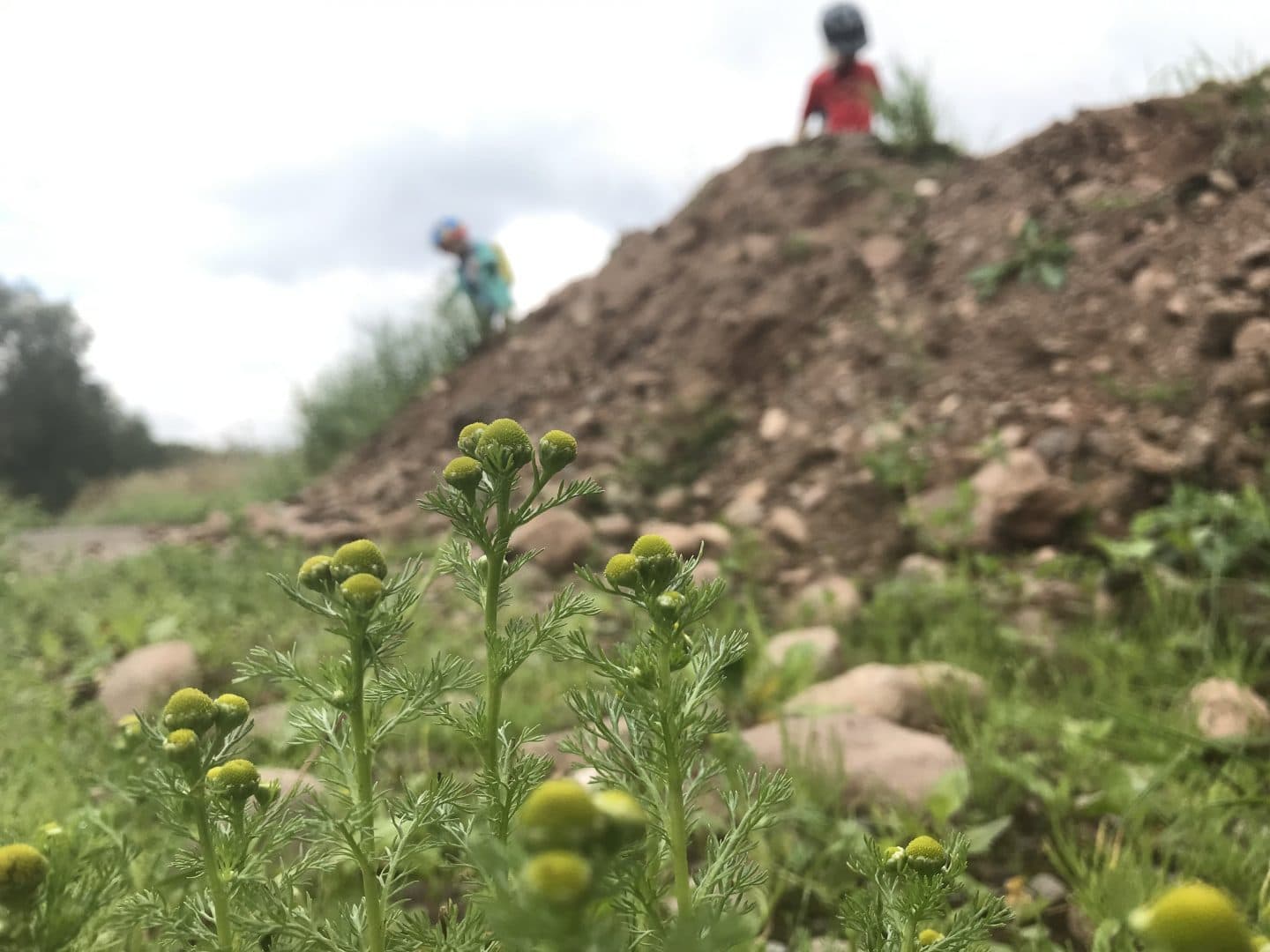 Cycling is always a big thing for my two and we've had a few visits to Comrie Croft for the kids to cycle around to their hearts content.  My 7 year old assures me that he got some air on some of the jumps and spent a lot of time practising on the hilly sections.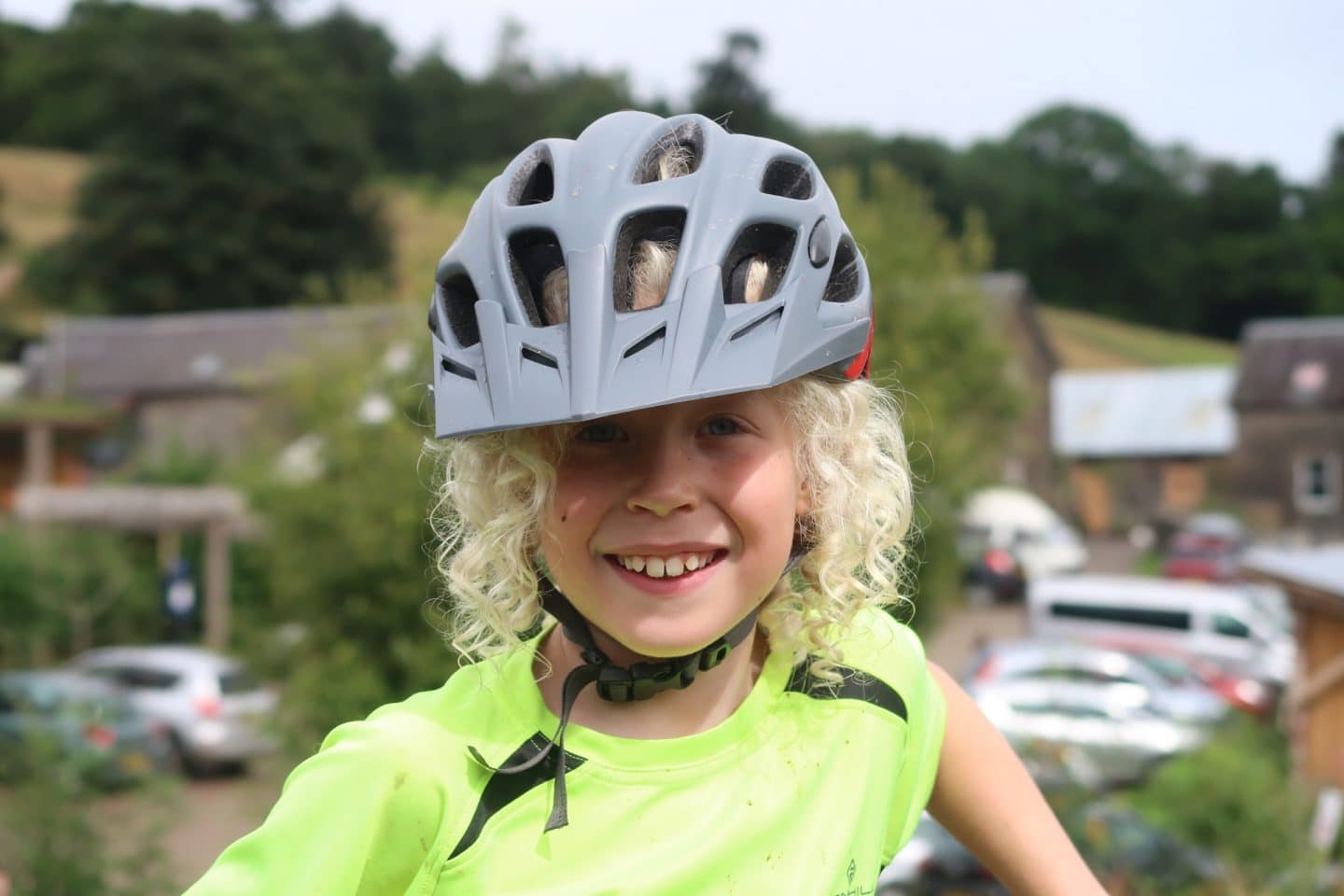 Of course we've also visited parks, climbed trees and picked blaeberries on the moorland nearby.  There's been plenty of unstructured outdoor play this summer!
Reading and Writing
As I mentioned last month the children were taking part in the library challenge and completed it early in the month.  The challenge is to visit the library 6 times and take at least 6 books out to read during the summer.  Our 7 year old has finished all the Dirty Bertie books at the library now and our youngest is still working his way through the huge collection of Rainbow Fairy books.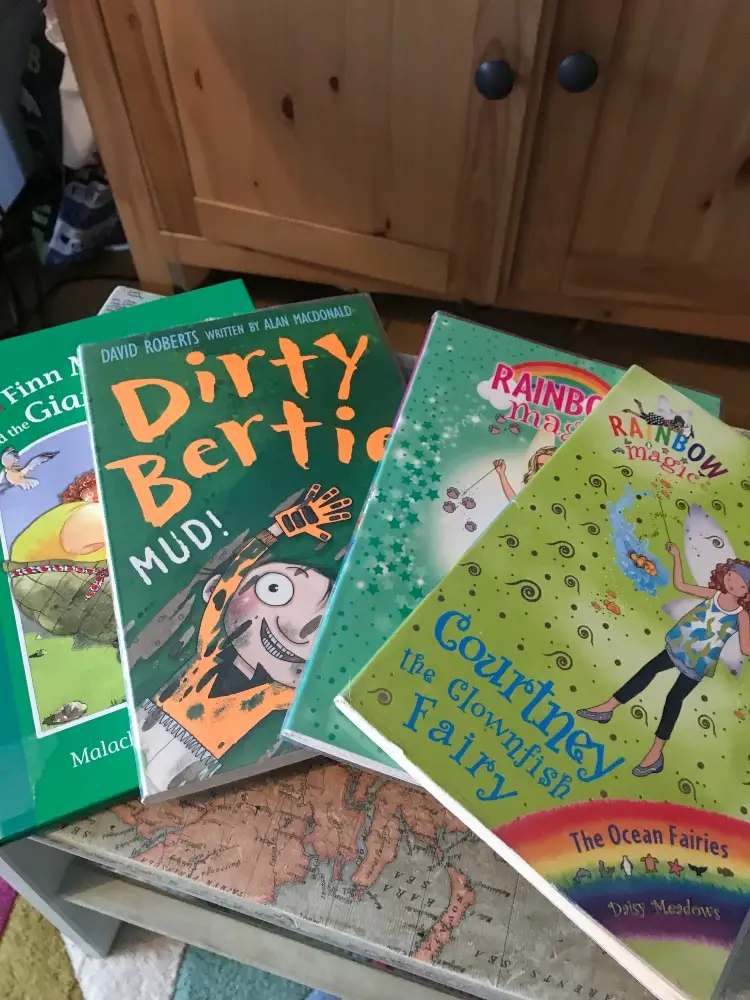 The children have been creating a few different food and science items using recipes.  Instead of me writing a shopping list of what we need I've asked the kids to write their own shopping lists so they can take charge and find the right items.  Eldest has managed this by copying my spellings and I have helped the 5 year old at holding his pencil to spell the words, as he isn't at the stage that he can form the letters properly yet.
Although my youngest isn't particularly good at writing out letters, he's surpringly good at knowing which letters words begin with and has begun to spell out short words with only a little encouragement.  I-spy has been good for this, although it's easier when his big brother isn't shouting out answers before he has a chance to think!
I bought some magnetic letters and words for the fridge to facilitate the kids learning of letters and simple words.  Our 7 year old will make up occasional sentences, but mostly likes to spell his name.  Whereas youngest likes to place random letters together to see if they make something.  We're currently discussing with our 5 year old that he needs to use vowels in his made up words so that they can actually make sense!
Mathematics
Maths is often based on whatever we're doing that day, including looking at coins when we're shopping and checking prices in the shop.  Trying to help the children understand that we don't always go for the branded, expensive food and comparing it to prices of non-branded food.
There has also been quite a few wet days, so the kids were happily getting the board games out to play.  Including Ticket To Ride, which is our eldest's favourite game at the moment.  It involves a fair bit of counting, logic, working out quickest routes etc.  A little complicated the first couple of plays, but then gets easier.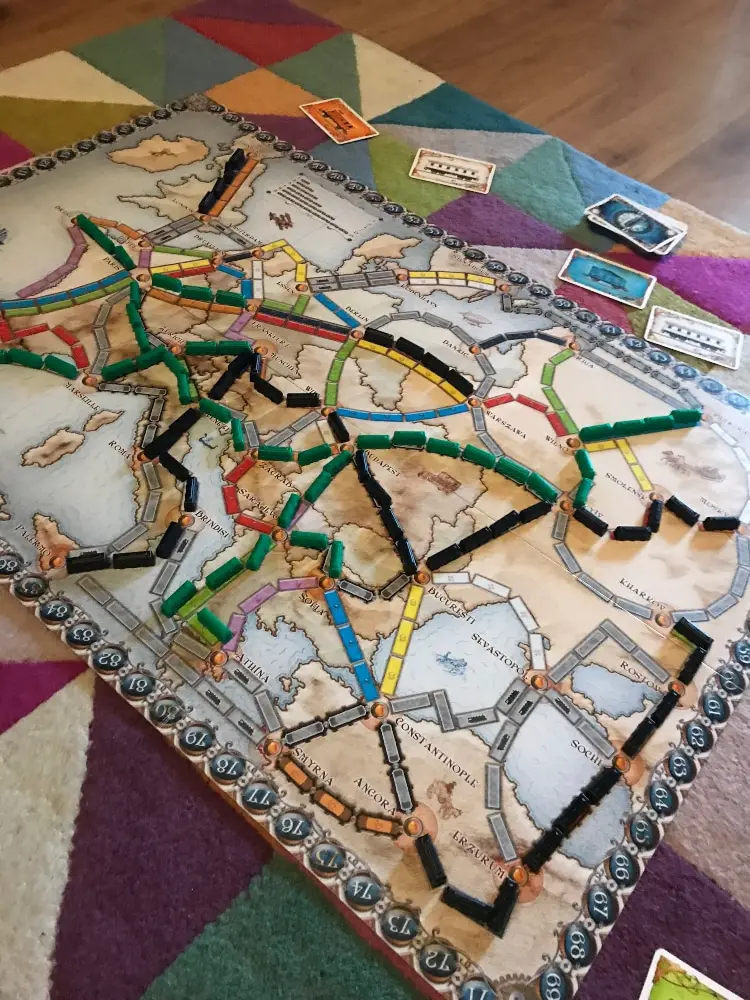 We've also made plenty of cakes from recipes this month, youngest is rather obsessed with Junior Bake Off.  So this has involved measuring out ingredients and cutting into (fairly) equal pieces.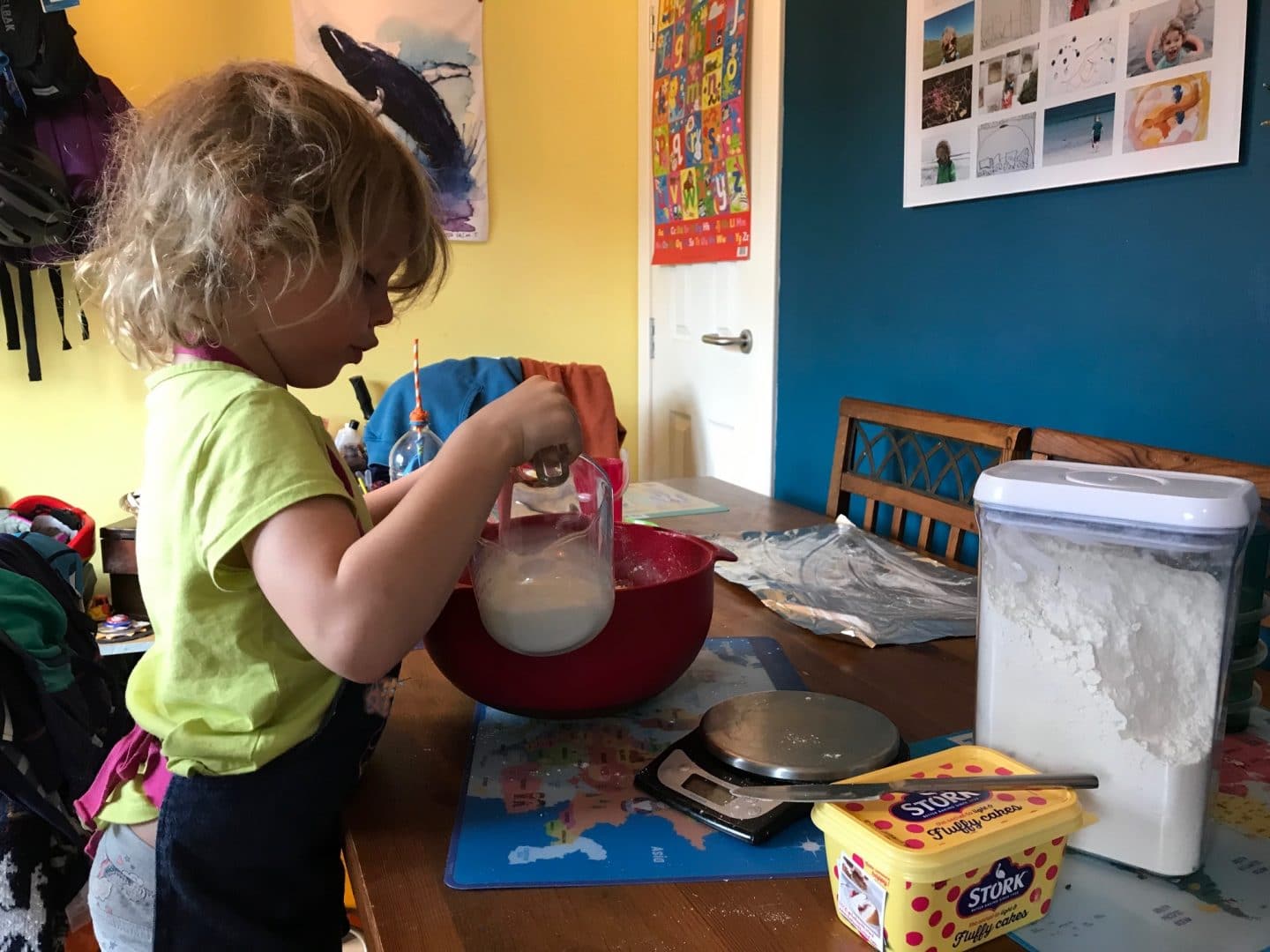 Exercise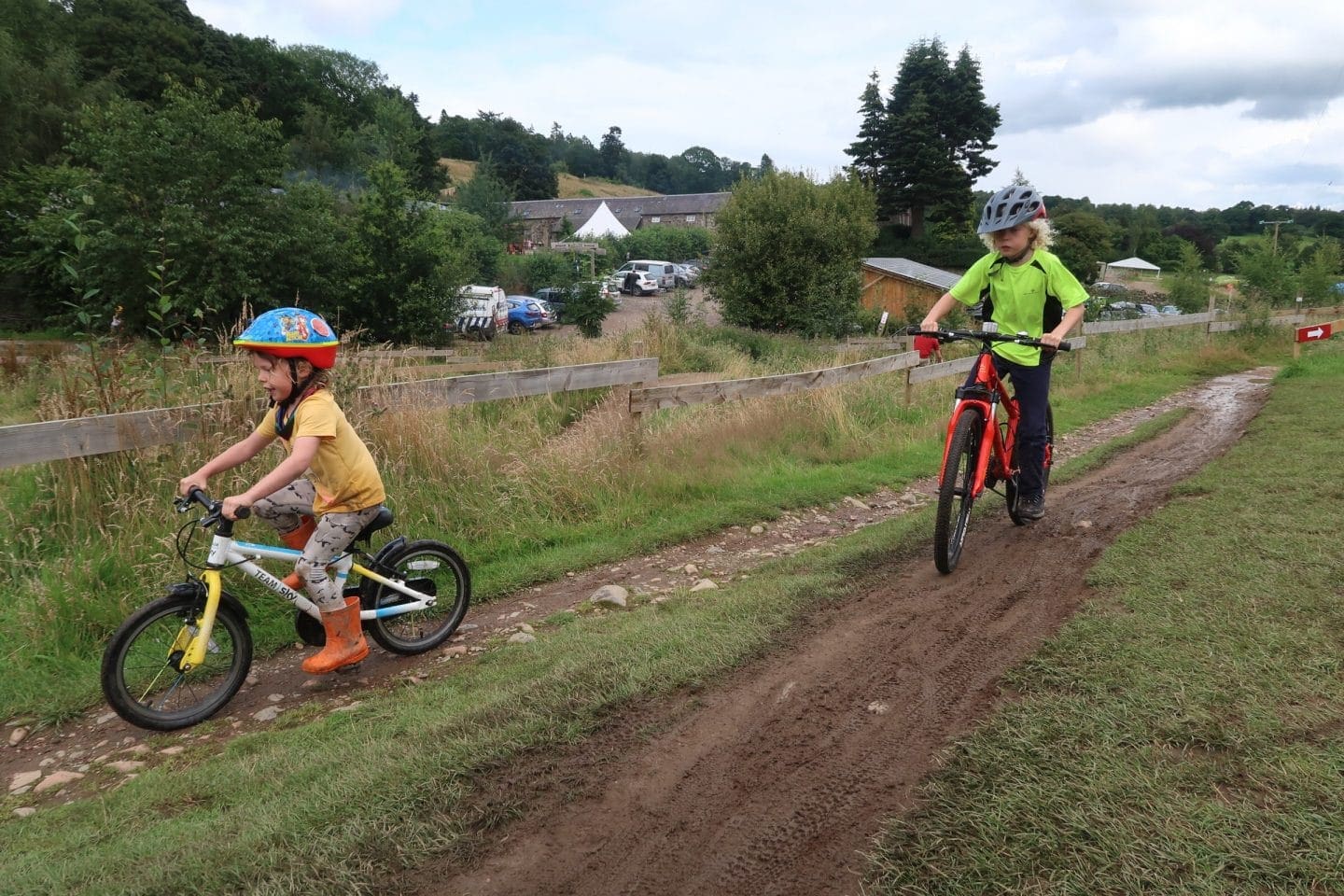 As you can imagine we've managed to get a lot of exercise this month.  the kids love being outside and have spent a lot of time playing with friends, old and new.  Bikes, skateboards and scooters have featured highly, playing on the street with friends and heading over to Comrie Croft on their bikes.
At Taymouth Marina the children had their first taste of kayayking!  We were out on Loch tay for an hour and the kids had a great time paddling at the front of the double kayaks.  I'm now on the look out for an inflatable kayak that the kids and I can enjoy on loch's nearby!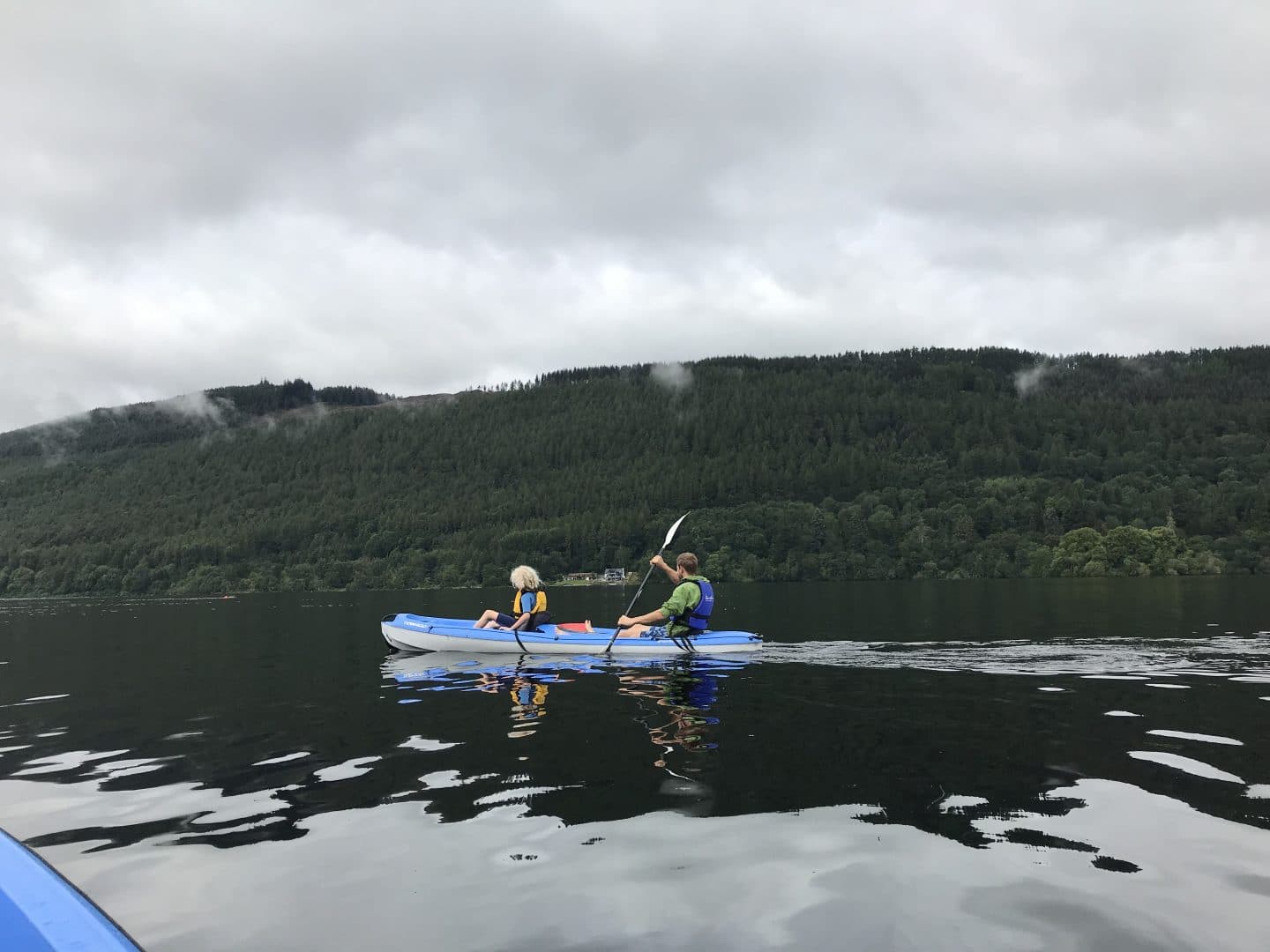 We've continued with swimming lessons throughout the holidays and taken the children to the pool myself a few times too.  Littlest is managing to put his head under himself and not get so upset if his face gets wet and our eldest is practising back stroke.
We've spent time in the woods with friends, the kids running around playing imaginary games, climbing trees and jumping in streams.  As well as picking blaeberries at a local moorland site, although the children spent more time in the trees!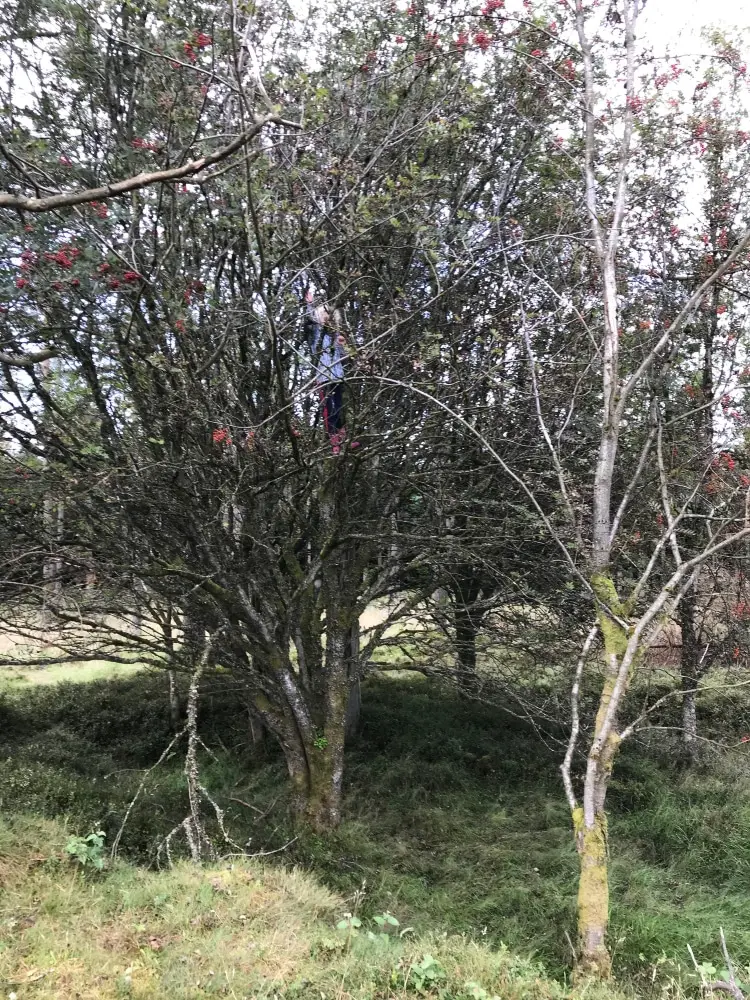 Throughout the summer holidays I've signed the boys up for extra 1-2-1 swimming lessons to help them improve on the skills that aren't quite there yet.  For littlest that is putting his head under the water, which he has ALWAYS refused to do.  But if you were watching my Instagram stories earlier in July you would have noticed that he managed it on his first 1-2-1 lesson!  Since then he's improved to swimming a short distance under water, success!
History
We had a rather wet visit to the Crannog centre at Kenmore in August.  The crannog is a type of building used in the past, basically a roundhouse built on stilts in the loch with a walkway of some sort across to it.  We learnt about how the people lived inside and then spent time in the workshop areas on land discovering how people turned wood by hand (and foot), making fires, jewellery making and learning how butter and flour was made.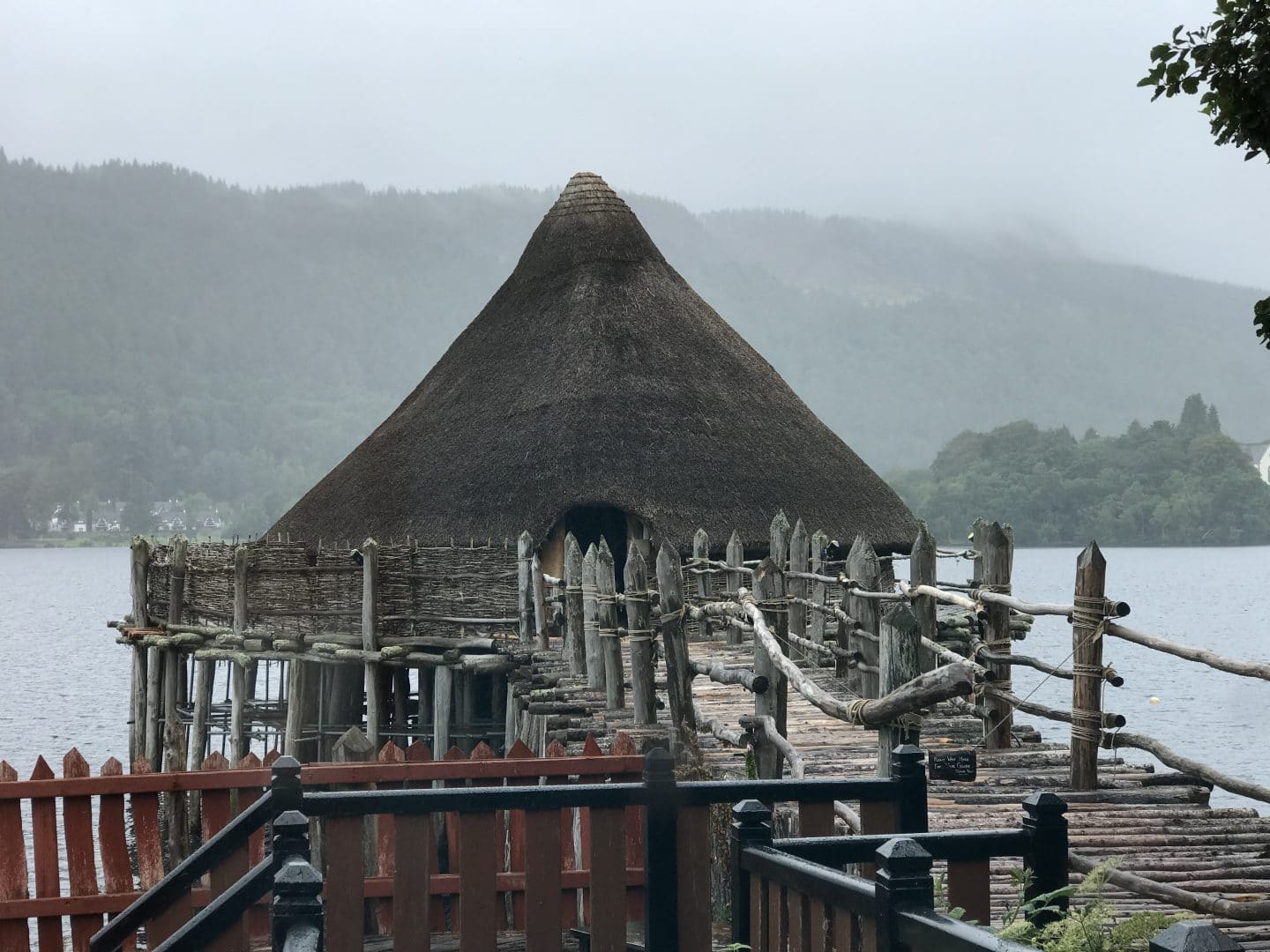 We went to Stirling Castle again and also to Huntingtower near Perth with friends.  Huntingtower is a great place to explore with kids and have a picnic in the grassy area outside afterward.  Just be aware of the rather large gaps in the metal bars at the top of the castle wall, keep hold of small children!!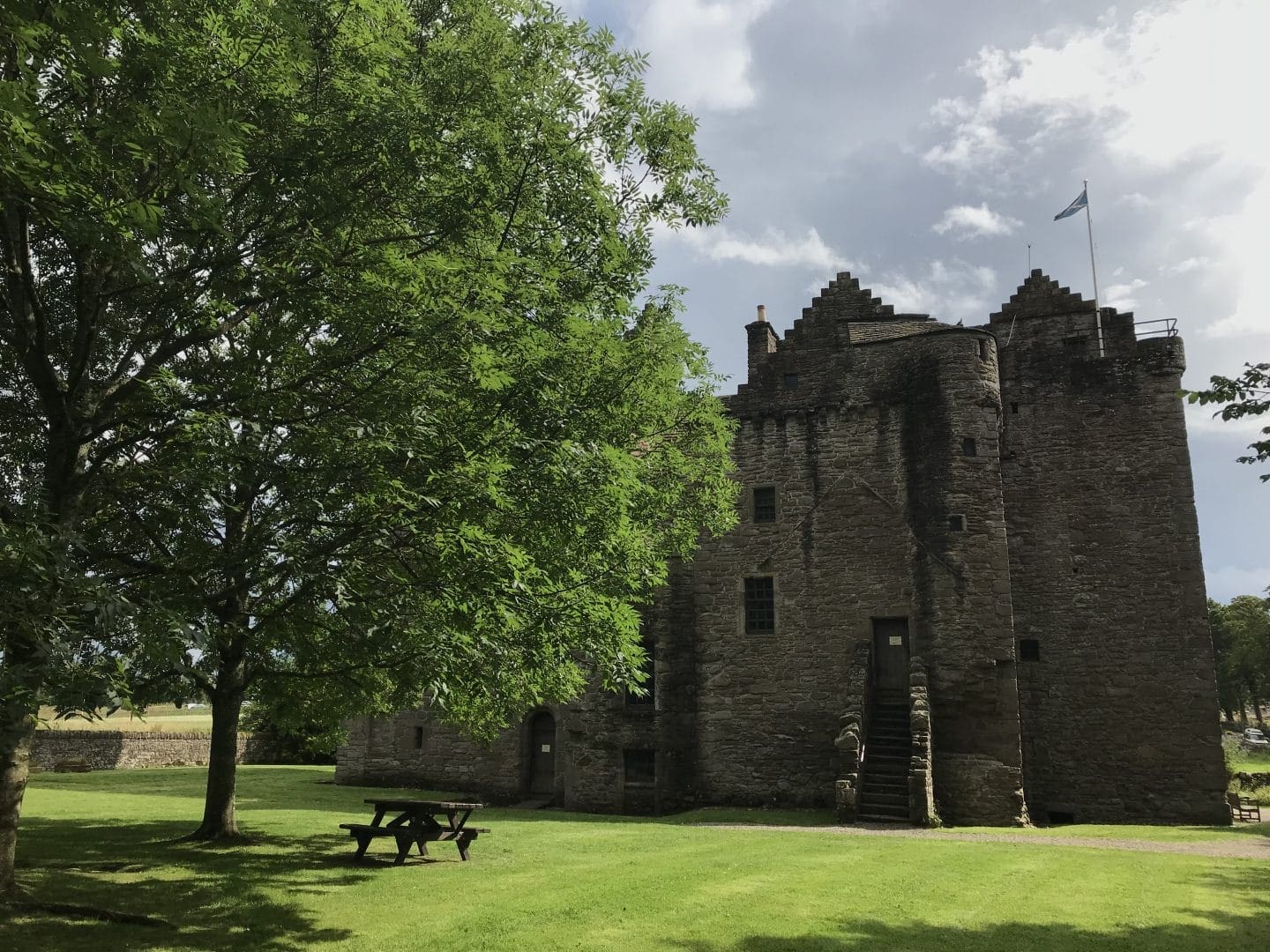 Whilst the youngest was at gymnastics our 7 year old and I went to the Engine Shed to learn more about historic buildings in Scotland and how they are being conserved.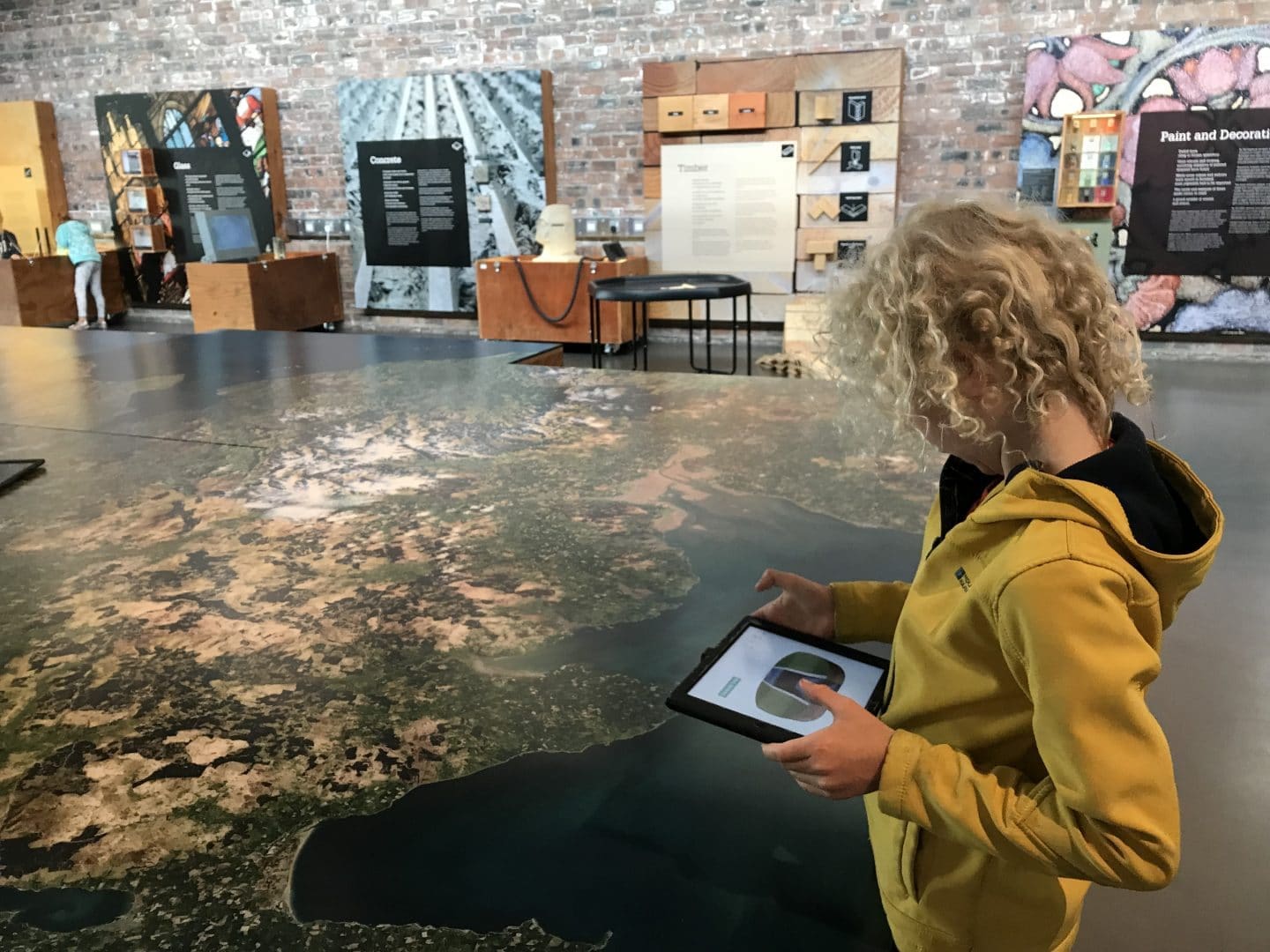 In Dundee we had a trip to Discovery Point to learn about the ship Discovery and the race to the South Pole.  It was interesting to learn more about how the ship survived the trip and back and how the crew lived whilst in Antarctica.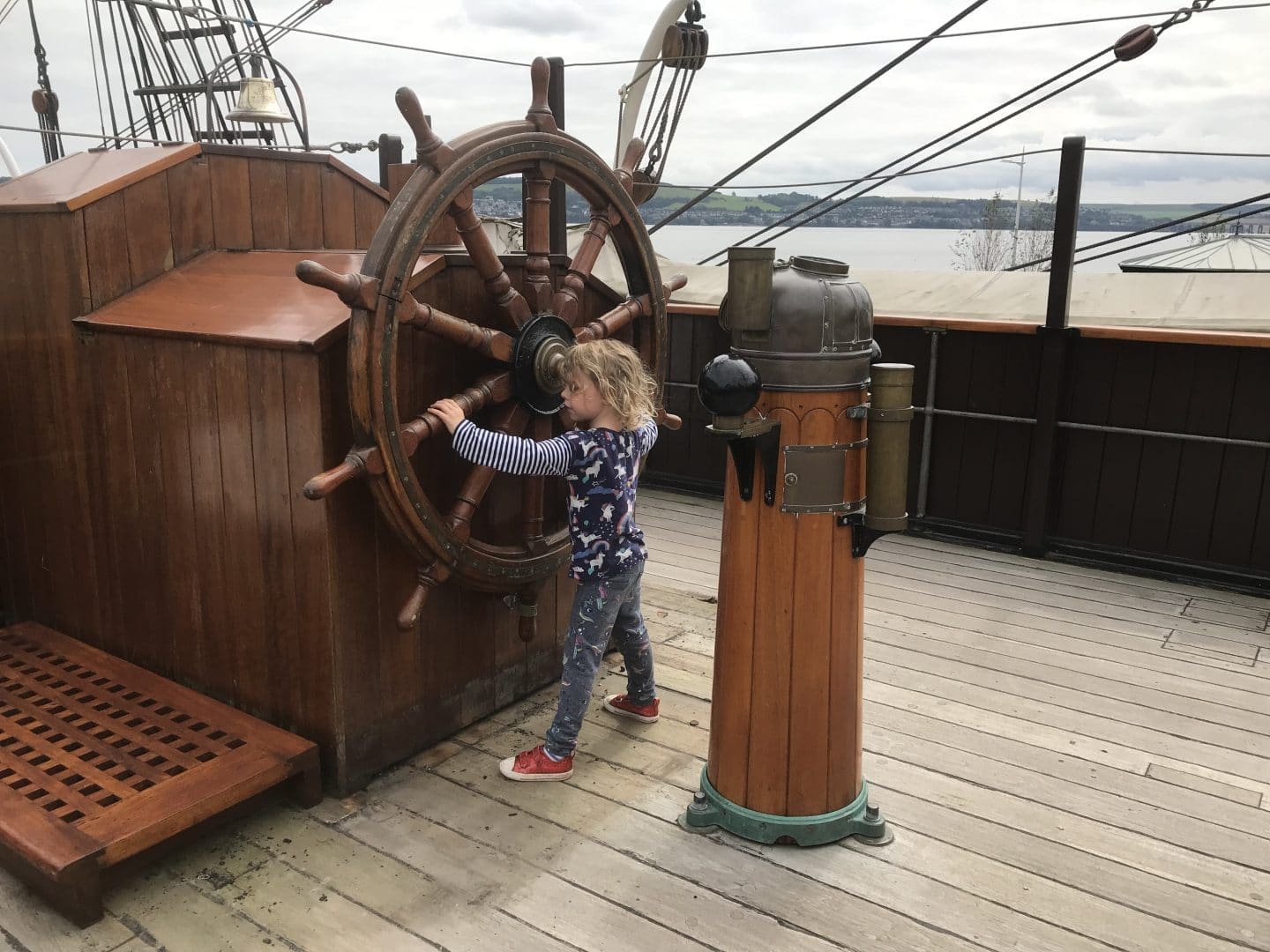 The children loved the interactive parts of Discovery Point, including this one where they had to put bags and boxes of supplies into a small boat without tipping it too much.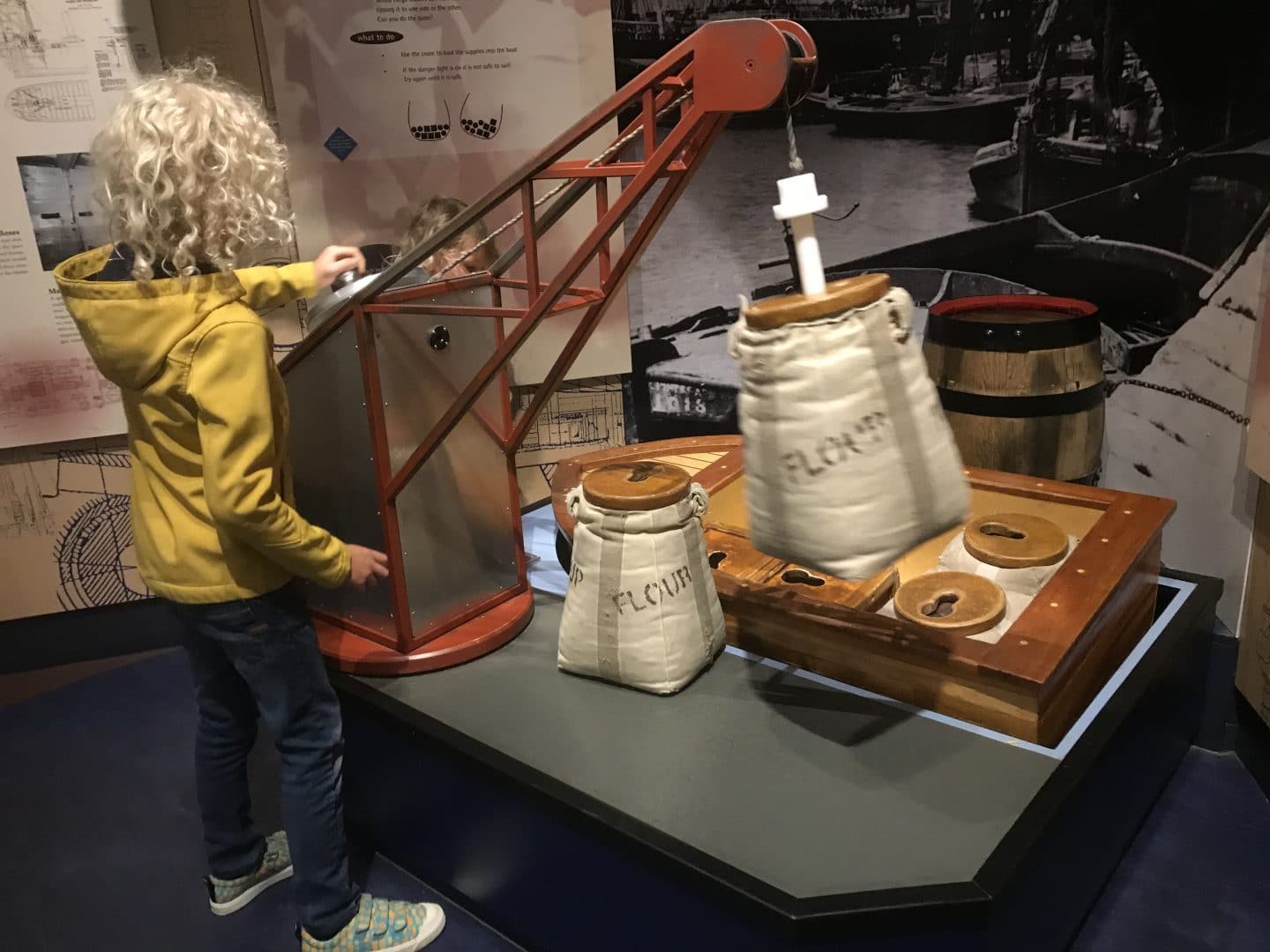 At Highland Safari's the children also learnt about gold panning and how people used to find gold in the past using this method.  They found various pieces of fools gold as well as plenty of gemstones.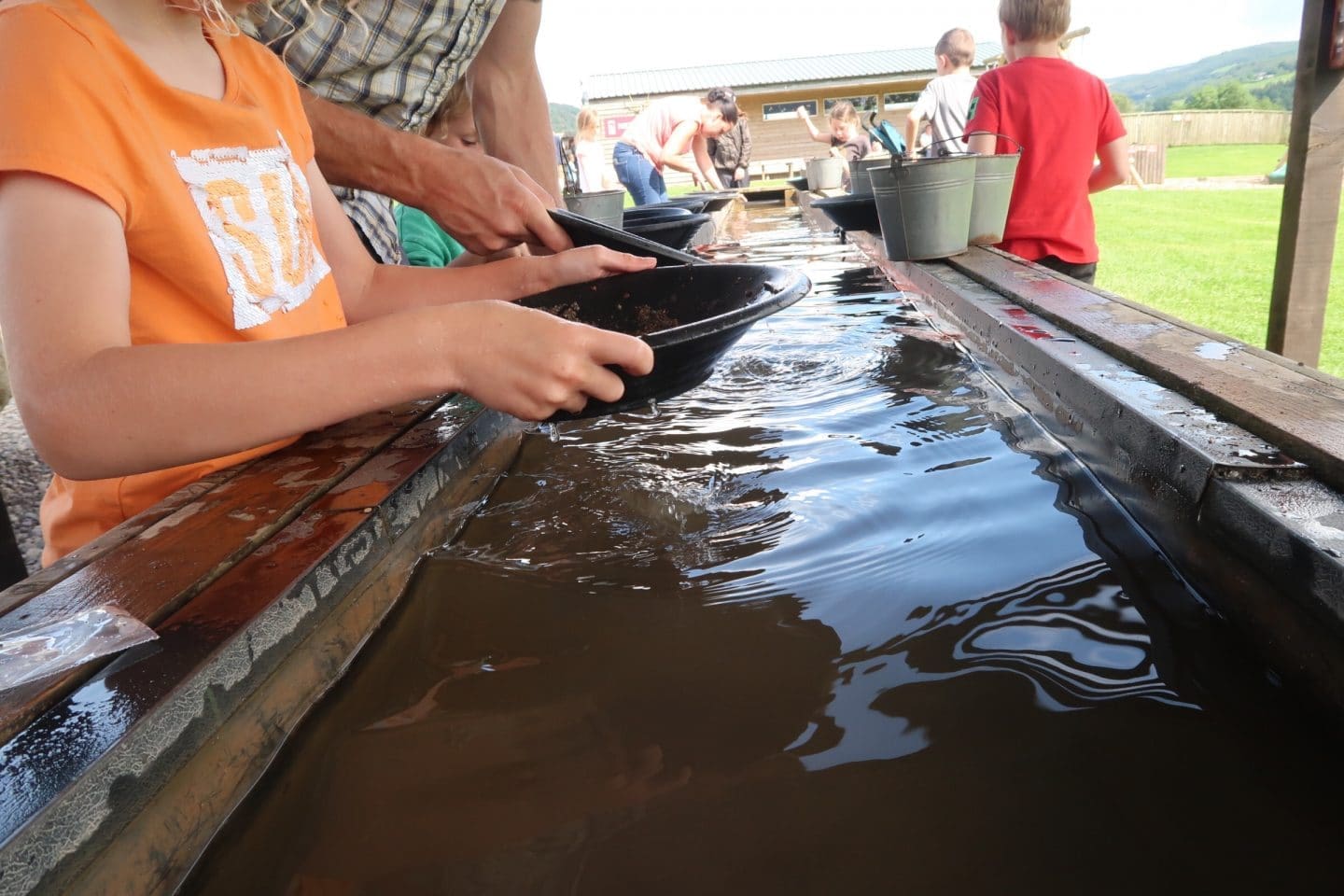 Another castle we visited was Dirleton Castle in East Lothian, which was a strange castle as you couldn't really see it until you were at the base!  The castle is surrounded by gardens and a large wall which hides it from passers by, but it is rather impressive up close!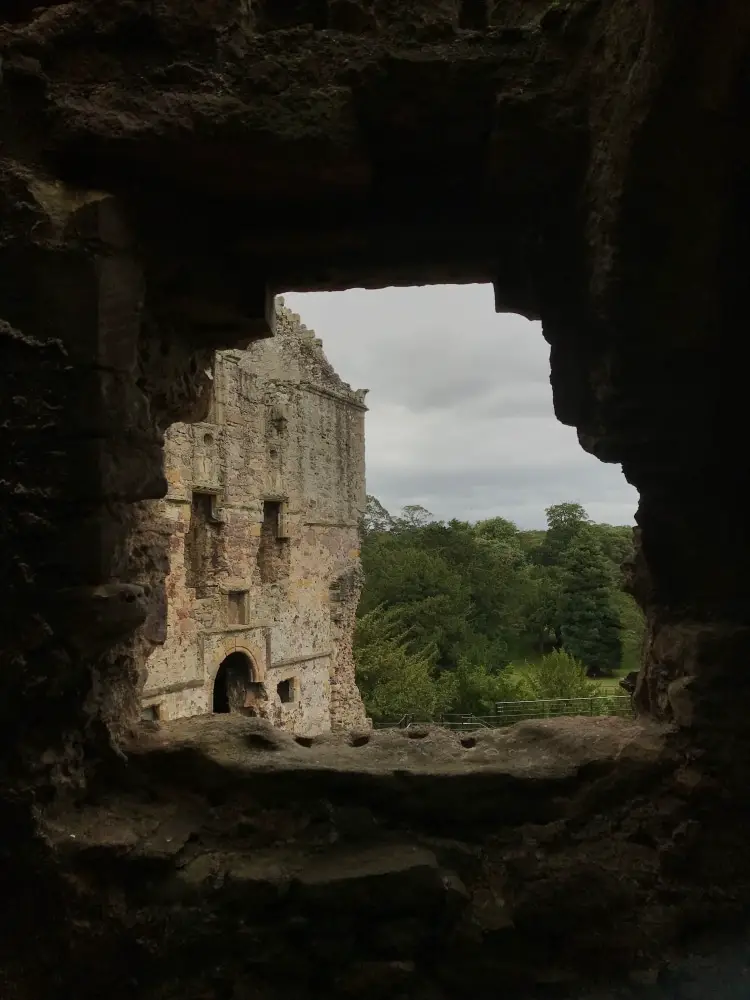 Geography
The children's Geo Journey subscription arrived this month with Australia as the country to learn about.  They were excited to learn more about the Great Barrier Reef and receive a boomerang gift too!
We've also been looking at various maps of Scotland, Europe and the World and looking at instruments that are played elsewhere in the world.
Music and Art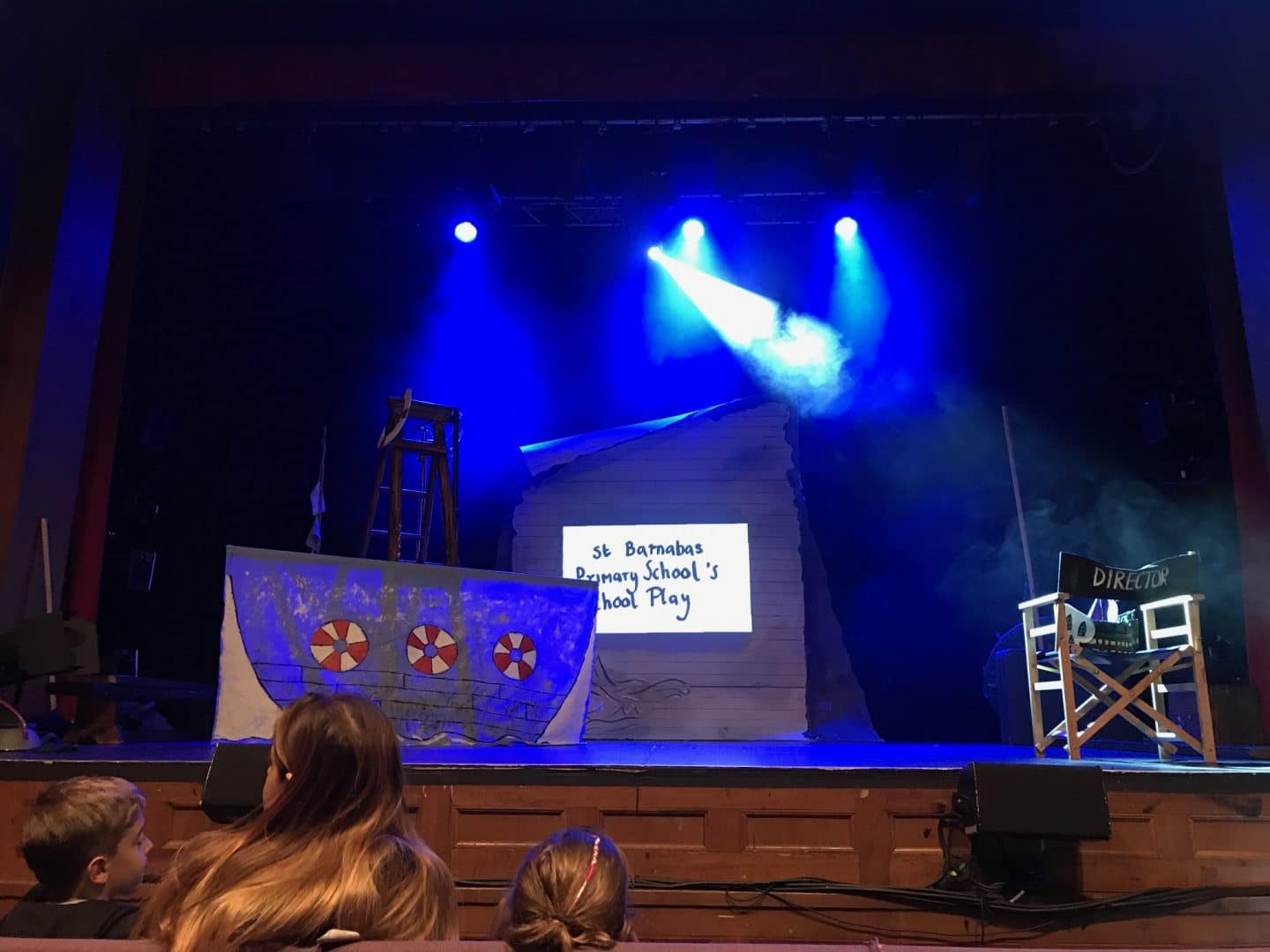 The Edinburgh Fringe festival was great and the children loved seeing the play about Finn and his dinosaurs!  It's definitely something we'll be taking the children to again, with lots of great shows to watch!
A trip to Jupiter Artland to see the sculptures and other artwork was a fun day out, although a little wet in parts!  The favourite is always the life mounds, but there are plenty of other sculptures to see too.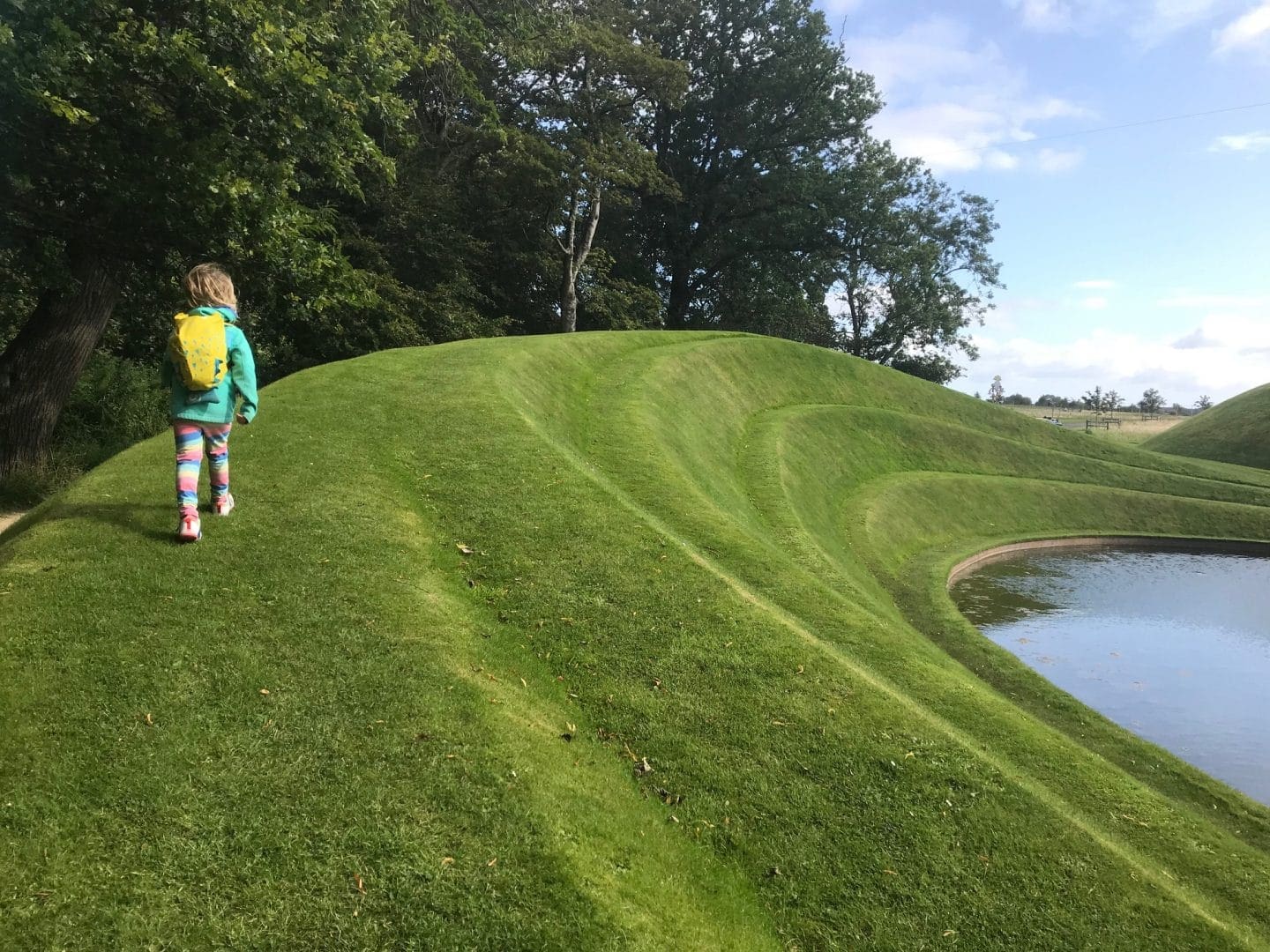 Although my two aren't generally considered 'crafty', they do like to make things when it's on their own terms.  They both had fun making pendants at the Crannog centre in a traditional way.
After participating at the Superhero Academy at Edinburgh Fringe the boys chose to make their own superhero costumes to imitate the eco heros.  With eldest choosing to create a world badge similar to those worn at the festival.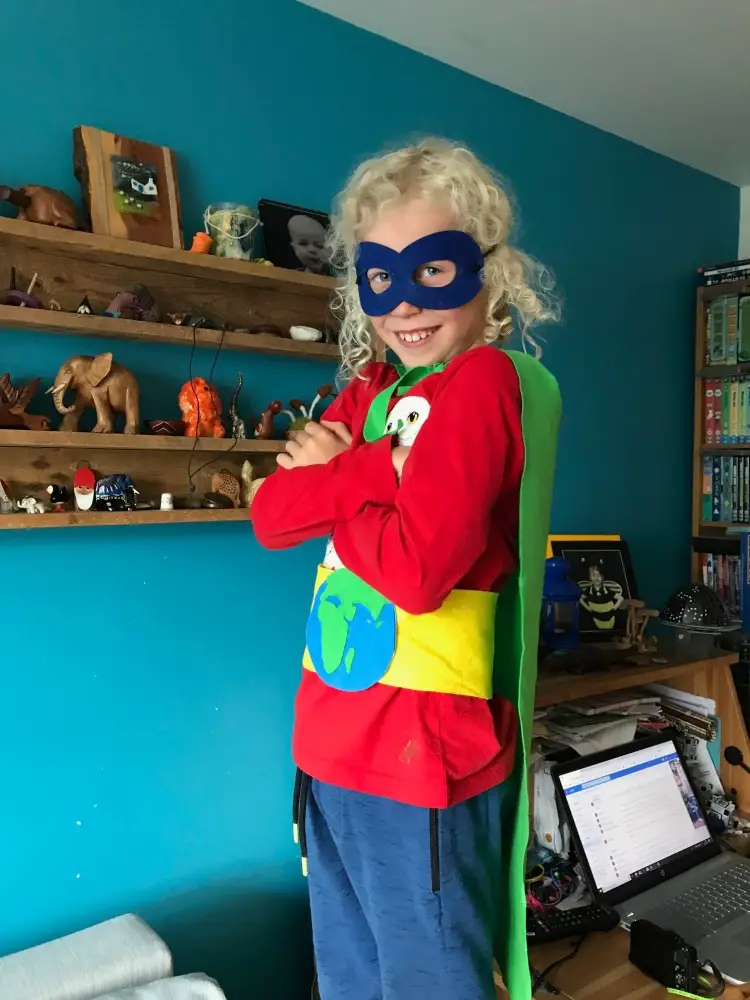 We've also started a little crafting for the Fox pawprint badge, the children chose to create a fox mask each as one of their challenges.  They still have a few more things to do, but this was the craft portion of the badge.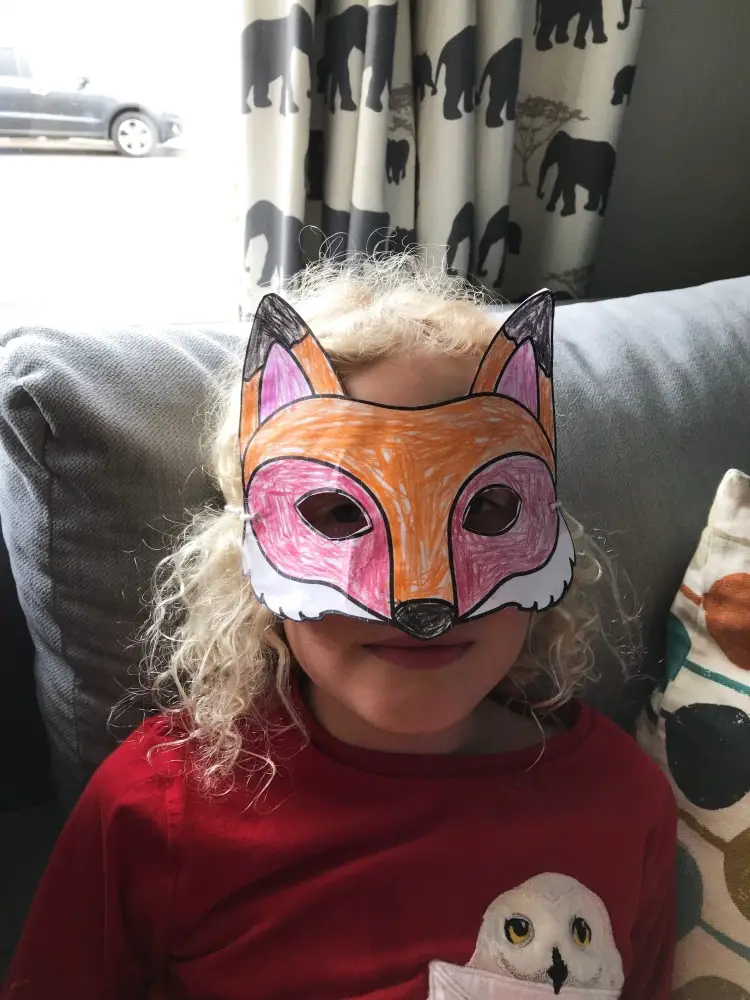 Both the children spent some time crafting in the kids Green Zone at Pleasance Theatre section of the Edinburgh Fringe.  Eldest created a necklace using shrinky dinks and our 5 year old made a bracelet with beads.  Both are fairly basic, but it's just nice to see them wanting to complete a craft!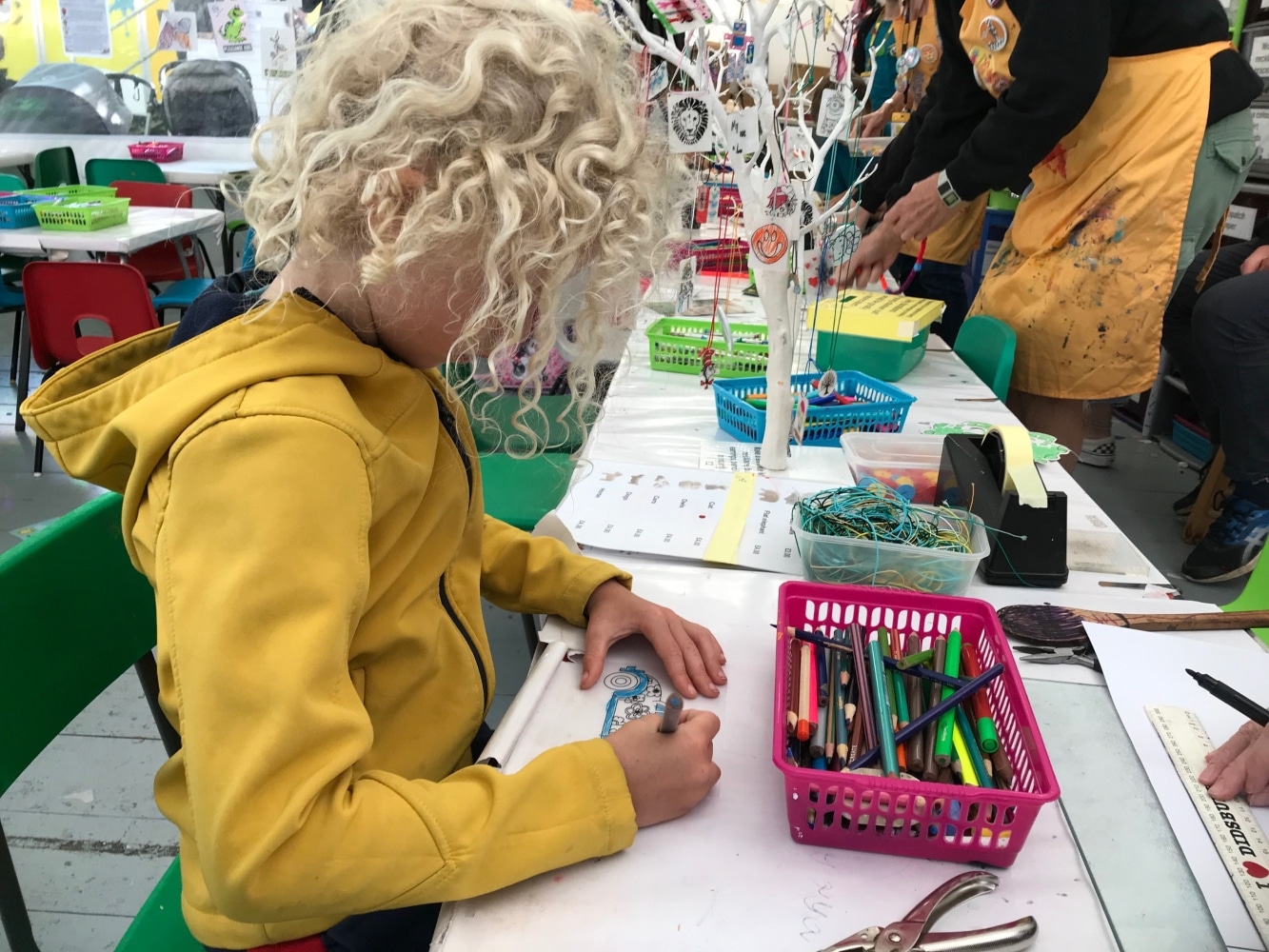 Our youngest has also been having a great time dancing to his music and both children enjoy putting on 'shows' together, which is fun to watch!
Kids Groups and Clubs
Although a lot of classes have been off for the summer holidays, the kids still took part in some special summer classes.  Youngest has been taking on swimming, gumnastics, drama and dancing, whilst our 7 year old just decided to go with swimming.
They both had their first horse riding lesson, which they loved.  So we are booking a few more so they can have lessons every fortnight or so.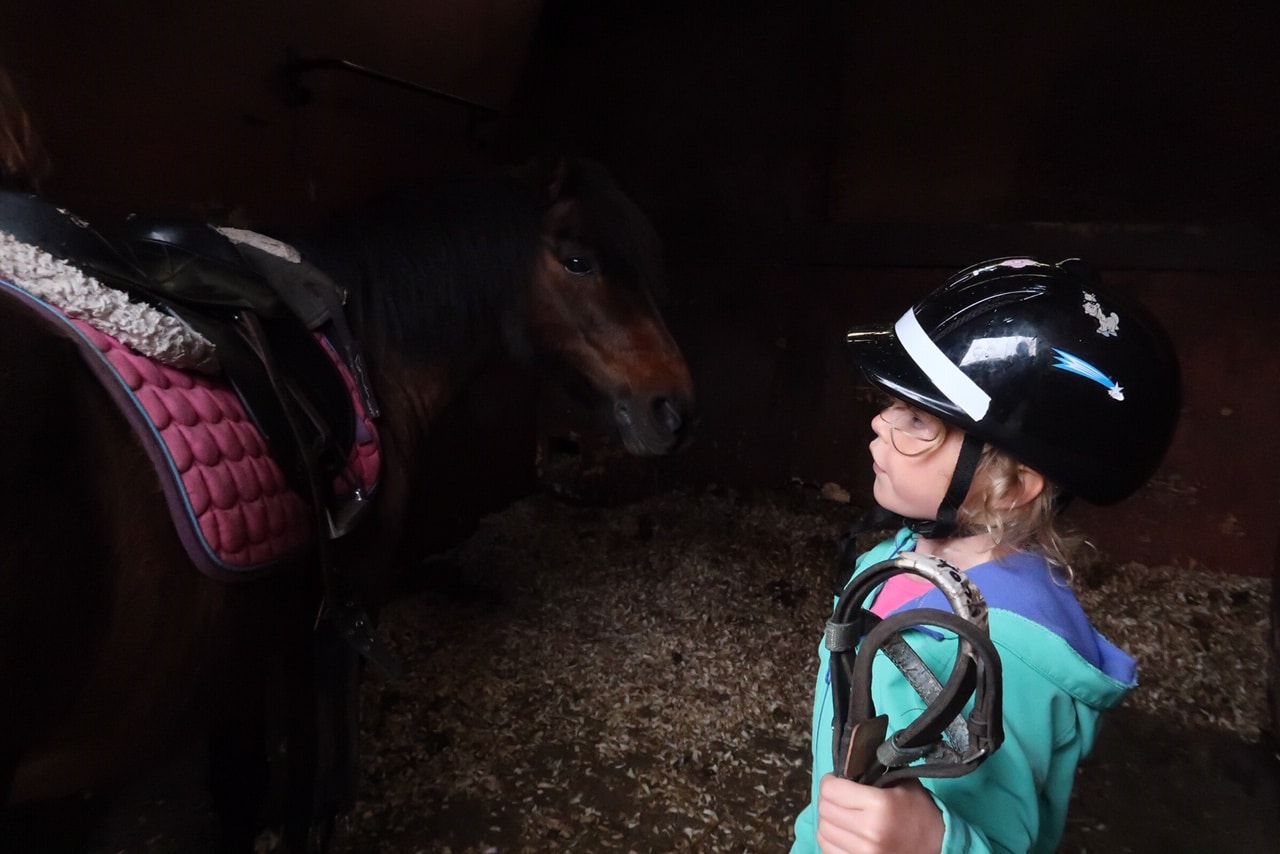 Pin For Later