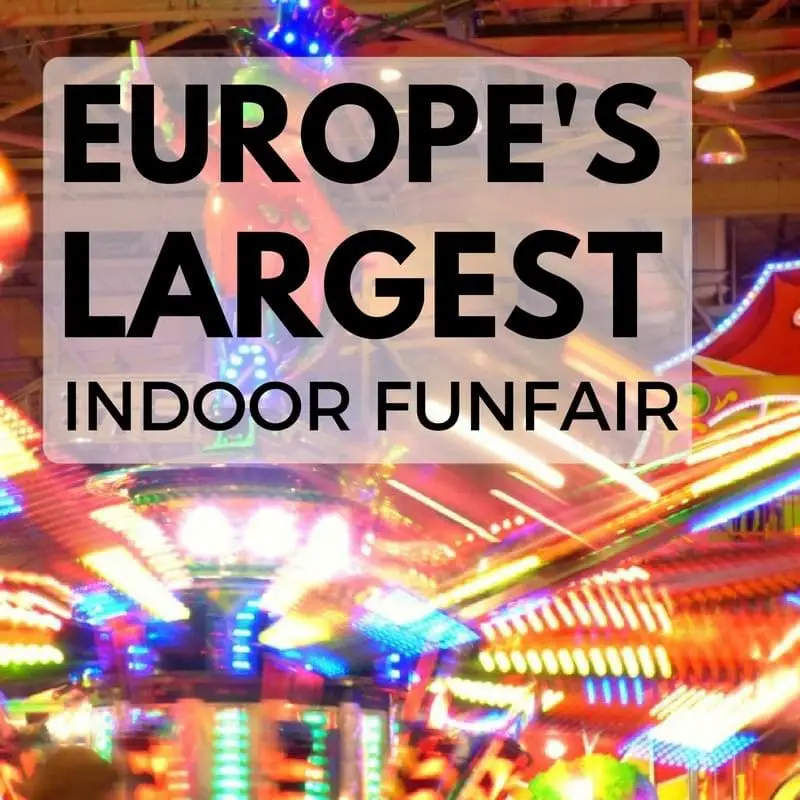 Have you ever visited an indoor funfair?  Well, the SECC in Glasgow is currently hosting Europe's largest indoor funfair, so rain or shine (probably rain in Scotland) you will be warm and dry when you are seeking out fun and thrills at the carnival.
The Irn-Bru Carnival opened on 21st December and will be running until the 15th January.  We had an amazing time and would definitely recommend a visit.  You can buy a variety of tickets, which give you entry and vouchers for the rides, our family ticket included 40 vouchers and as it is 1 voucher per ride or 2 vouchers per stall then it meant we had plenty to use.  There are always stands inside to buy more vouchers if you do run out.
Inflatable Area
As we have a 5 year old and an (almost) 3 year old (only more week until his birthday) then there were only certain rides that were suitable for them.  We headed straight into the inflatable area when we arrived as the hall was extremely loud and a bit too much for the boys to take in straight away!  For 3 vouchers for each boy they could go on as many of the inflatables as they liked for 40 minutes.  This area is for ages 12 and under who are under 1.5m in height.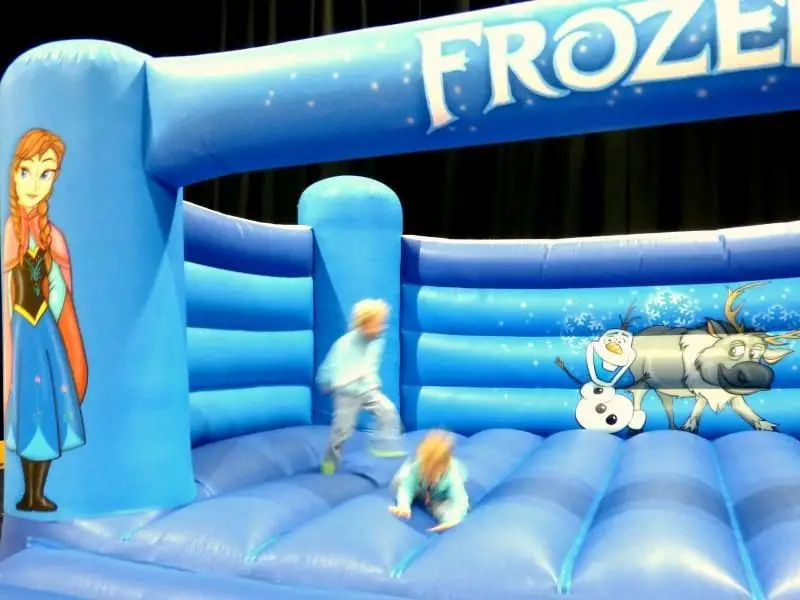 Littlest preferred the Frozen bouncy castle (he's a little Frozen obsessed at the moment) and our 5 year old had a go on the different bouncy slides and bouncy obstacles, having a brilliant time.  There was also a small enclosed area in the center of the inflatable hall for babies to play without bigger ones knocking them over.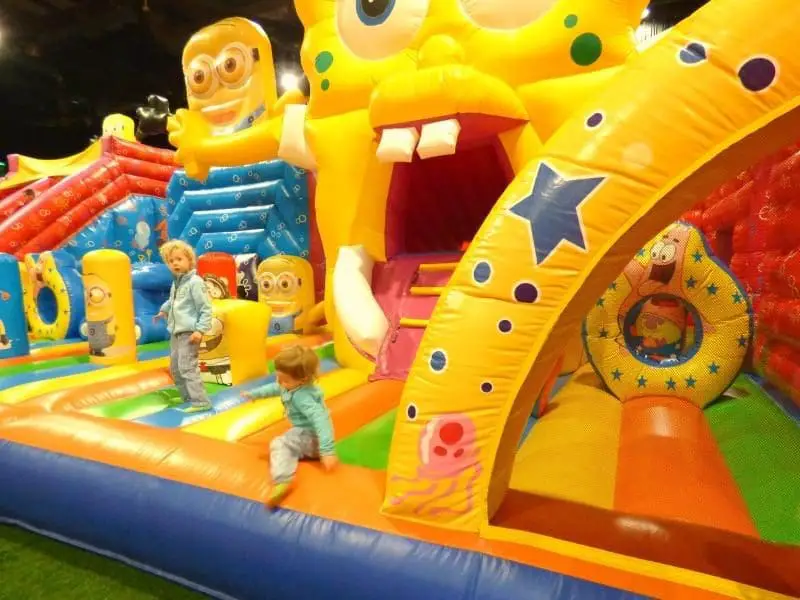 Scattered throughout the carnival are many food, snack and drink stands, so don't forget to bring some cash along for any nibbles on your way round.
Kids Rides
Our first proper ride was the caterpillar roller coaster, which is a tame one for little kids, but fast enough to keep the older ones happy and hopefully not too scared!  You can even get a photo printed from this ride, but as ours wasn't that great, we didn't buy it, hee hee.
There were so many great rides for teenagers and adults that looked great for an adrenaline thrill, or perhaps making you feel queasy?  I know that I would have loved to go on a few of them, but not sure my husband would enjoy it so much, here's hoping that one of the kids is a bit more adventurous when they are older!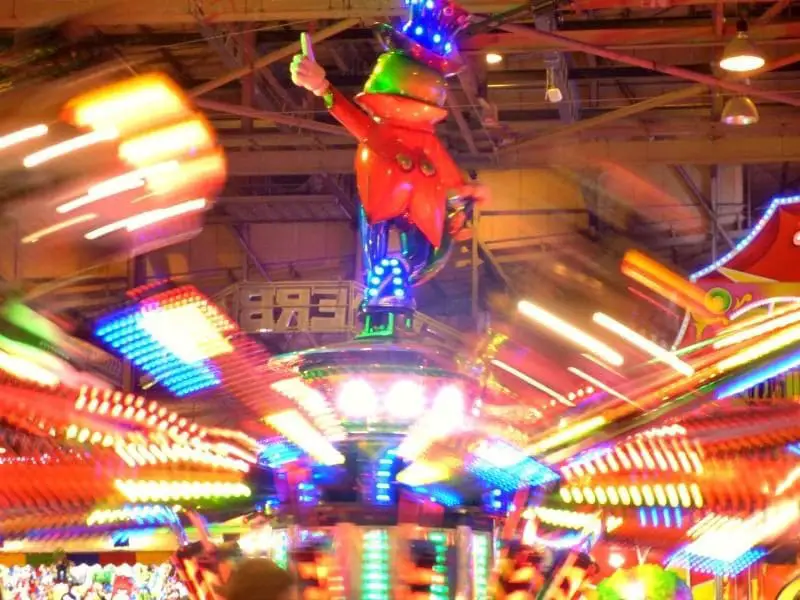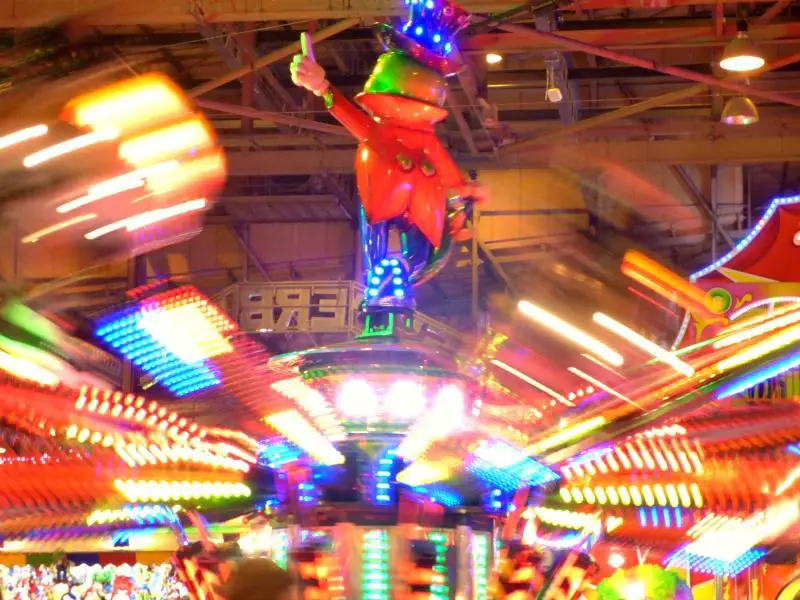 The circus 'house' was a hit with the 5 year old and he loved going all the top with daddy, trying different obstacles along the way and then sliding down the spiral slide again.  His first words to me this morning was describing how they had to get to the top (with a big smile on his face), so he clearly had fun on that one.
Unfortunately for little Mr A, he was too short for the dodgems (he loves crashing and really wanted a go) and so we had to let his daddy and brother go on without us (check kids heights before queuing to avoid disappointment).  To cheer him up we spent some more vouchers on a game stall, winning some bubbles, which certainly put a smile on his face.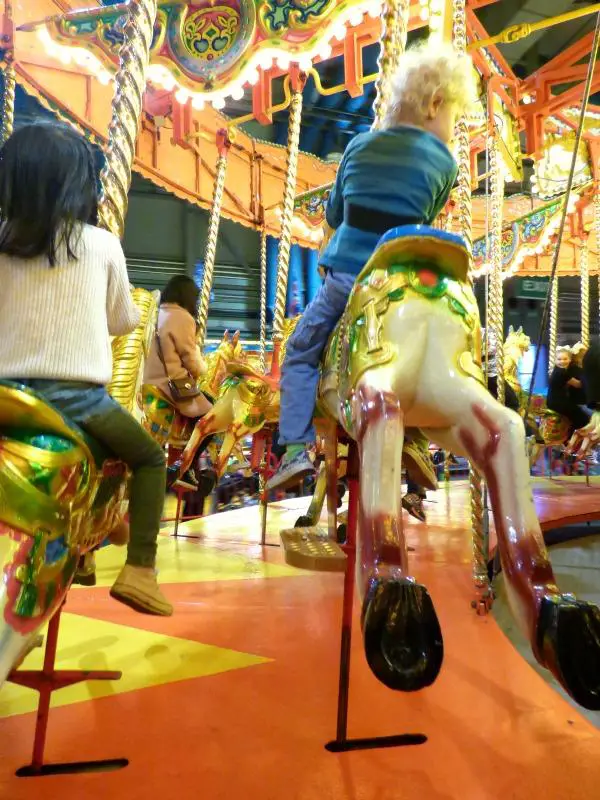 Then we had to have a go on the carousel, twice, because they enjoyed it so much.  Little refused to go on a horse and so he and I sat in the sleigh whilst daddy and Mr O went on a horse each, both enjoying 'riding' horses around in a circle.  I don't remember ever riding on a carousel horse (although my mum assures me have done), so next time I will be convincing the little one to go on a carousel horse too.
Game Stalls
The boys spotted the hook a duck stand when we were queuing you for the caterpillar roller coaster and of course when we found out that it was a prize every time we had to have a go. Two vouchers handed over each and a car and a rolling noise maker gained (trust the little one to choose the toy we had to build AND it's noisy).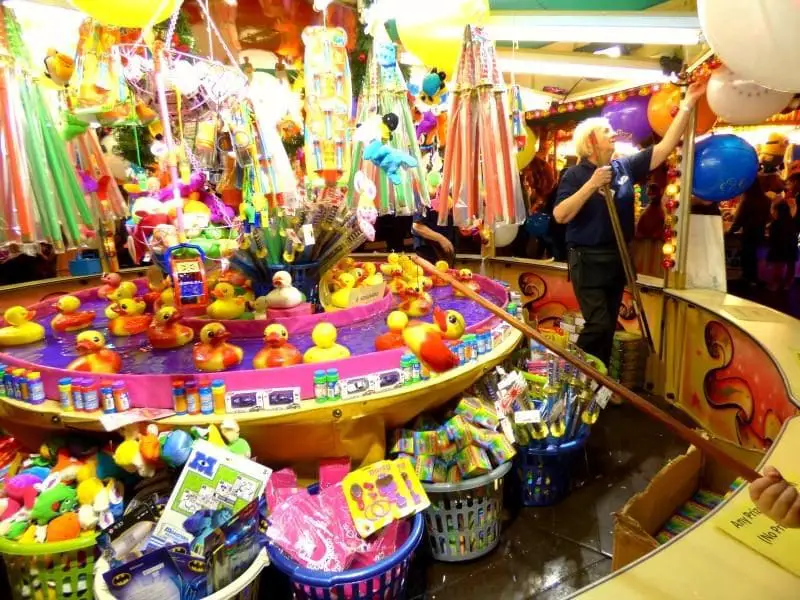 After all that fun and games we only had a few vouchers left and spent them on a few more game stalls near the door (I was pleased to get 3 darts in the board, go me!), winning a balloon and paper airplanes, which are always a big hit in our house.
There are also plenty of stalls and arcade style machines which you can spend cash on, from the infamous 10p machines to a fortune teller.  We only had a couple of 10p coins with us and both were lost in the machines, Chris and I used to be quite good at the 2p machines whilst we were dating, but clearly lost the knack! Ha ha!
So if you're looking for some entertainment with your kids in the next couple of weeks then head over to the Irn-Bru carnival at the SECC.
What is your favourite carnival ride?
J x
* We received tickets for the carnival for the purpose of this post, however all opinions are my own.