Home Education
October was incredibly busy for us, I don't think we had a single weekend in the house!  Fortunately it was fairly warm for Scotland, so we managed a lot more outdoor time, particularly on a trip to Gigha on the West coast.
Have a read about what else we've been up to this month.
Science
Our mainstay of home education is always science, most of our other topics seem to revolve around scientific topics in one way or another.  October is no different to any other month and the children enjoyed lots of scientific exploration.
Lego building is still our 8 year old's favourite thing to do at home.  He spent a lot of time building new contraptions as well as following some of his instructions to build models.  My dad showed the boys the newer version of Thunderbirds and so he also decided to create some contraptions based on how the Thunderbirds travel down into their vehicles.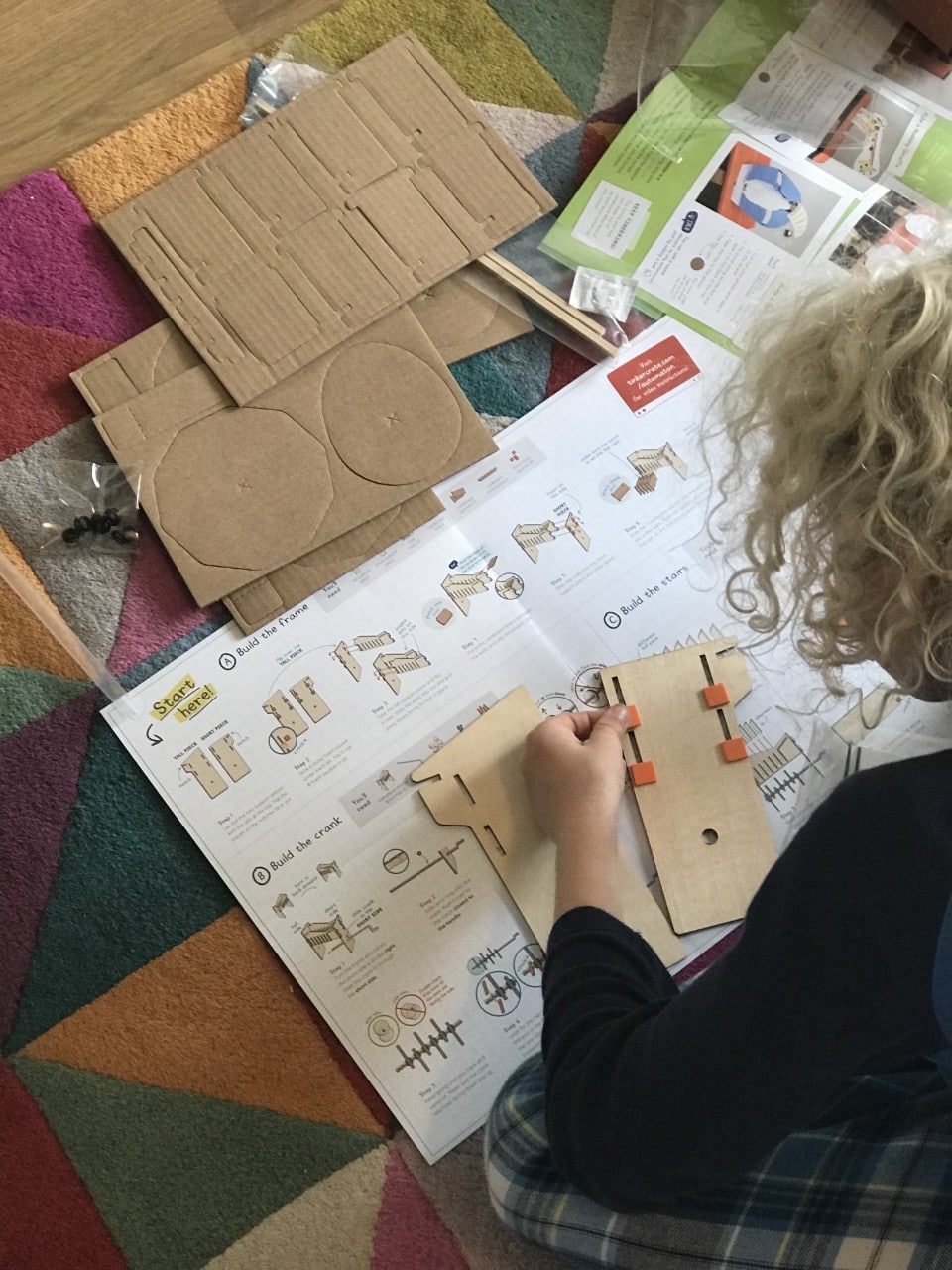 The boys also received their monthly Tinker and Kiwi crates.  The Tinker crate this month was to create an automaton that moves wooden balls up steps and down a slide to start again.  It is an interesting concept and our eldest chose to make a second automaton using cardboard parts to open a paper egg.
The youngest's Kiwi crate has caused much hilarity, it involved illusions and a particularly fun 'trick' money box.  The way the mirror is placed in the money box it looks like it's empty, despite putting money in the top.  He's spent a lot of time 'tricking' his family and friends with it!  The other part of his box is a pair of goggles that make everything look upside down, an interesting concept and difficult to get used to.
We've also had several science afternoons with friends learning about bones and making slime for Halloween, plus various other science related activities.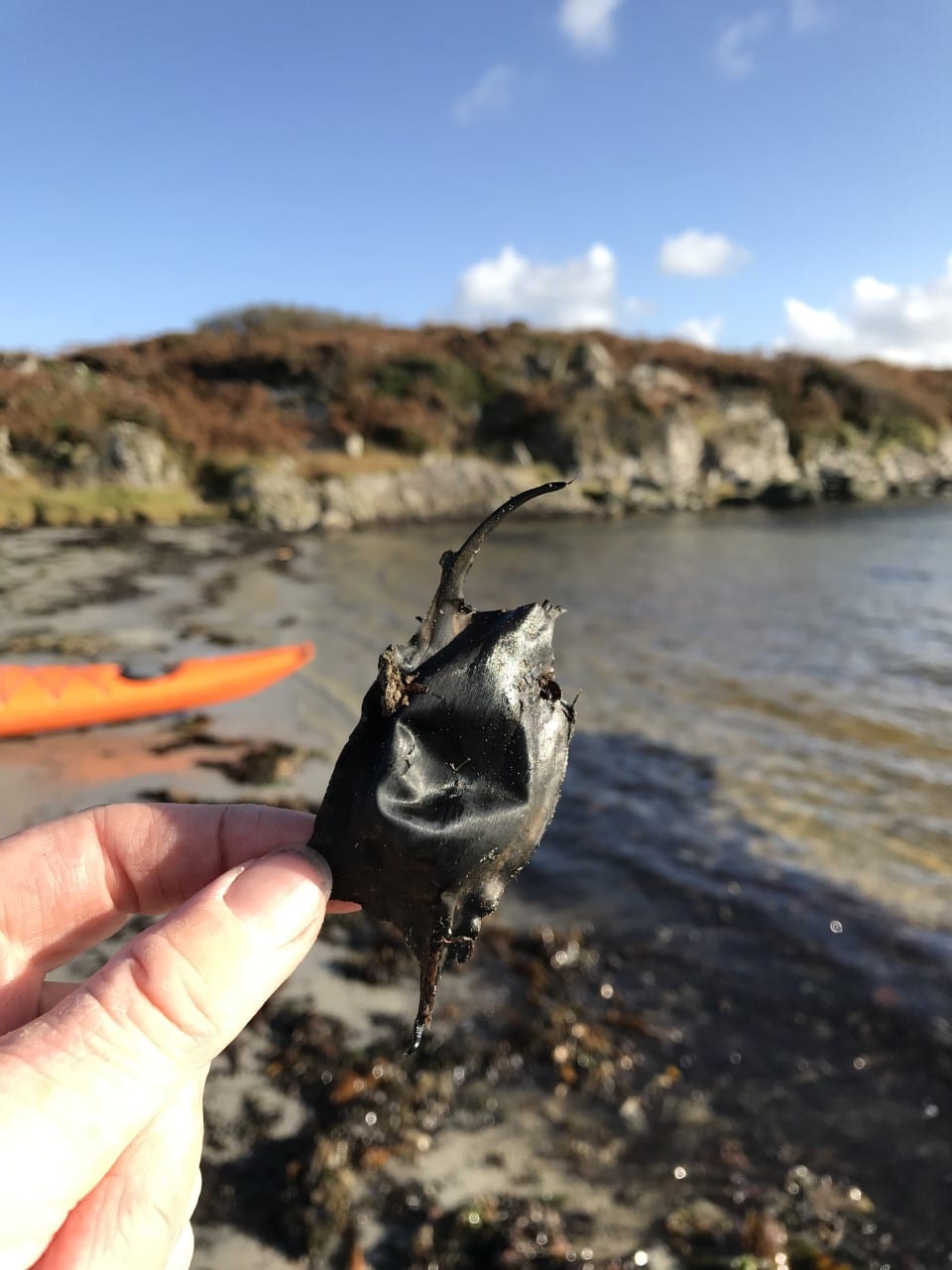 Whilst at the beach our youngest found several 'mermaids purses', so we took them home to identify who's egg case it came from.  It was interesting to see the pictures of the different species that had emerged!  One was a species of skate and another a type of dogfish if I remember correctly.  This was great for introducing species guides and identifying the different features of the egg case.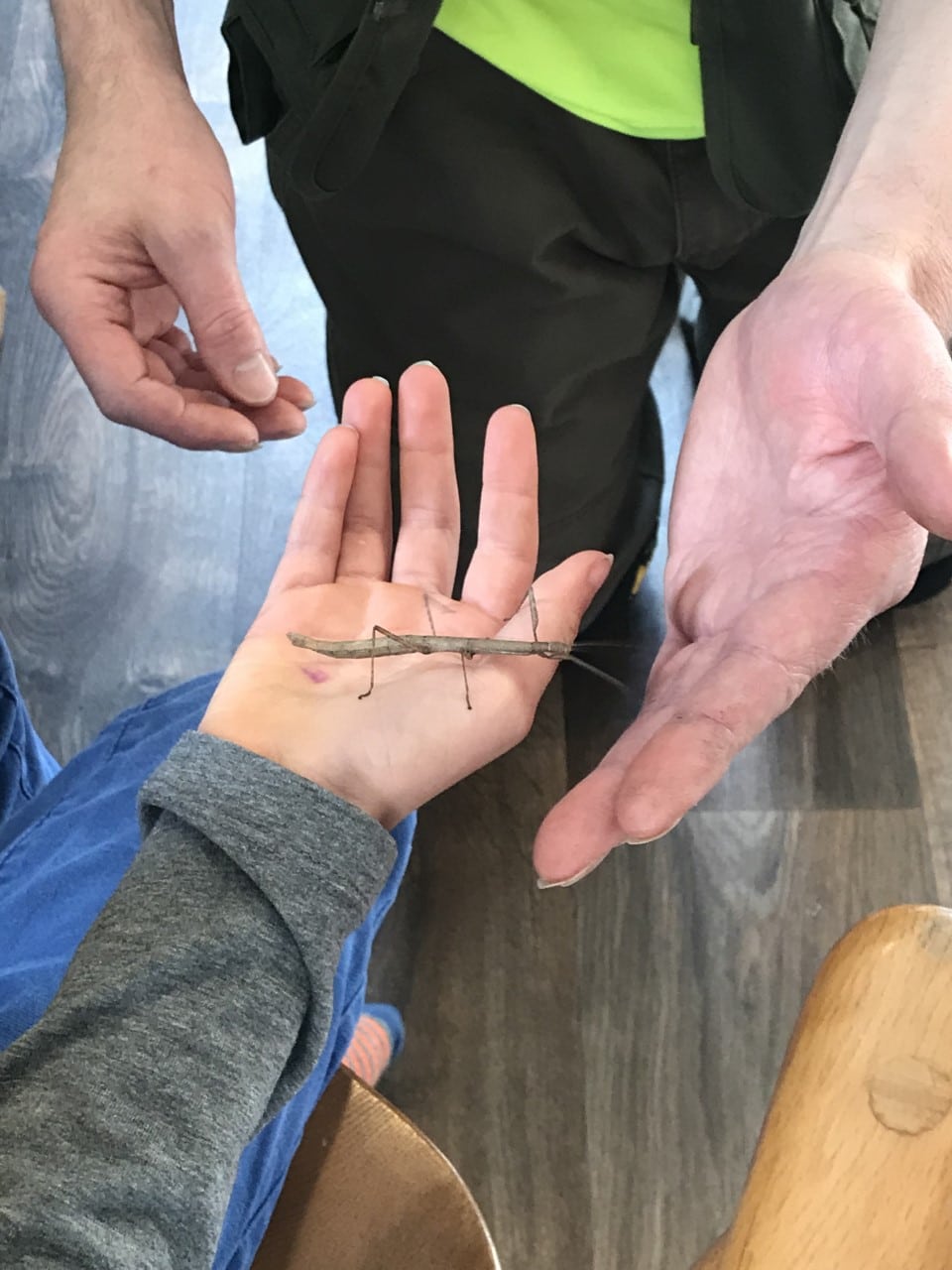 One of the children's friends has a birthday party that had a person bringing out lots of different animals and insects for the children to see.  He was great at explaining about where and how they lived, with lots of interesting facts.  They were able to hold a few too, including a giant land snail, centipede, snake and stick insect.  There was also a tree frog and tarantula, but they weren't for holding!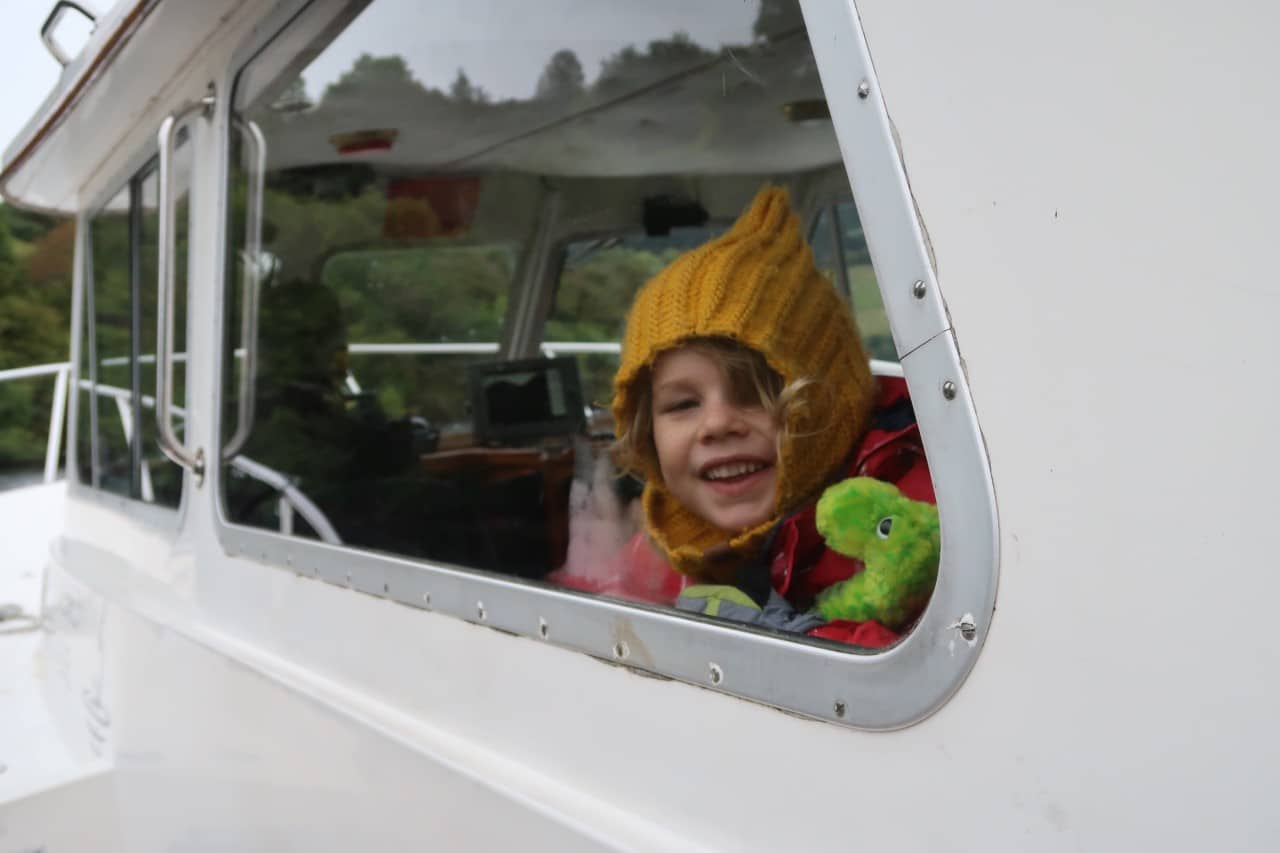 At the beginning of the month we visited Loch Ness to learn about, and potentially see, Nessie.  We didn't manage to see her, however we did learn a lot about how people have surveyed the loch to try and find her over the years.  From using diving suits and vehicles to radar to scan the loch.  It was interesting to find out more about their work.
Unstructured Play
We have managed to include a lot of unstructured play with friends in woodlands and parks throughout the month.  They especially love to splash in water and get completely soaked through.  I'm hoping that they have now learnt it's a lot colder when they play in the water at the end of October, so we'll have less of it in Winter!  I will still bring spare clothes just in case though!!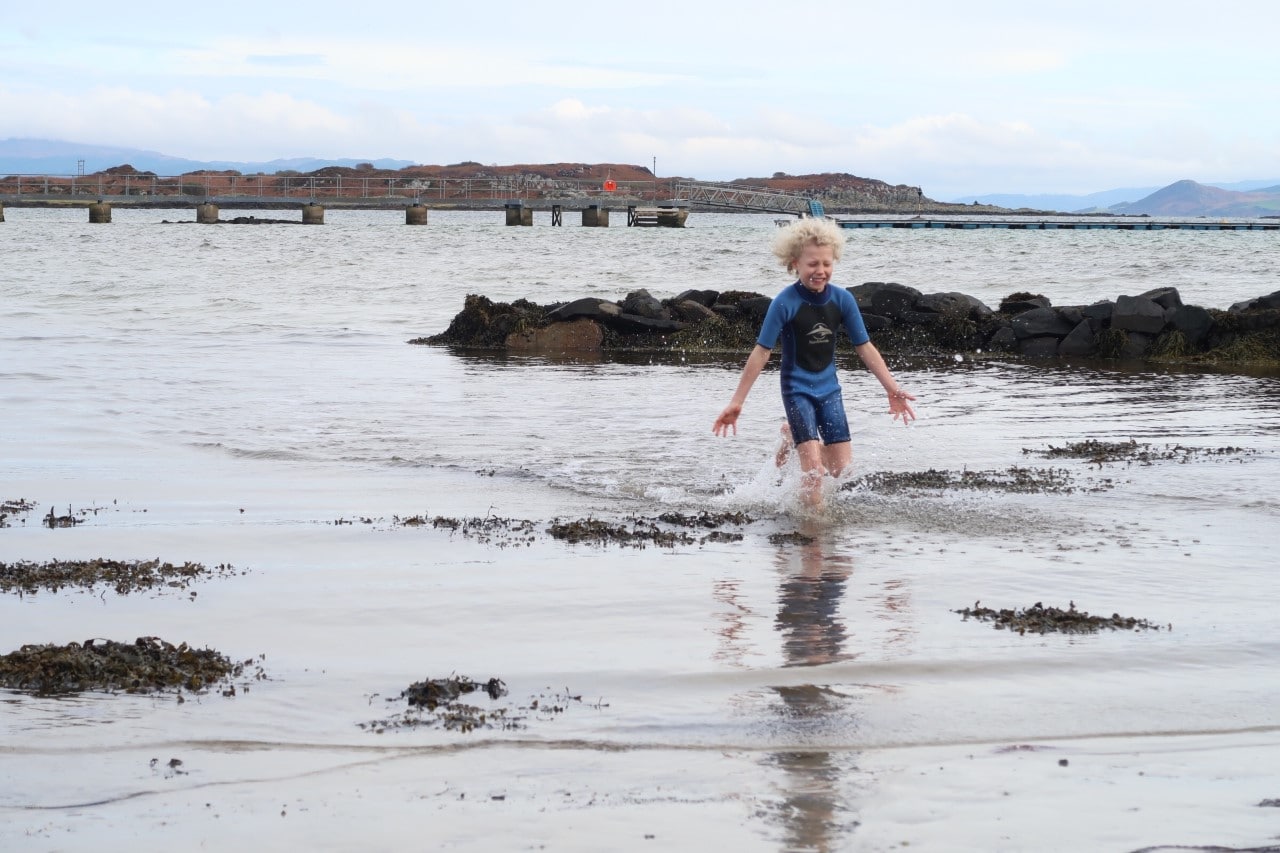 We visited Gigha again in October and the boys had great fun playing in the sea and along the beach, climbing rocks and jumping in the sea.  It's surprising how warm the sea is at this time of year, the kids were happily racing about in the sea without a care!
Reading and Writing
We've been busy reading some of the Julia Donaldson early readers, mostly to try and give our eldest more confidence in his reading abilities.  I know that he can spell lots of easier words out loud, he enjoys telling me how things are spelt.  But when it comes to reading he seems to lose confidence and doubt himself.  There are certain words that he certainly knows from sight and has no problem with, so I'm trying to build these up so he can be more confident when he sees the written word, rather than panicking at seeing several words together in a sentence.
The youngest likes to 'read' to, but he's definitely more at the memorising stage.  Knowing which word comes next because he knows the stories off by heart!  I definitely think he will learn to read in a completely different way to his brother and probably much more by sight rather than spelling things out phonetically.
Writing has included the 8 year old annotating his drawings and both children writing shopping lists for recipes.  Although the youngest still needs a lot of help in forming letters yet.
Mathematics
The kids absolutely love board games and this really helps with their maths skills.  My eldest's favourite at the moment is Ticket To Ride, the European version where you need to plan train routes across Europe.  This takes a fair amount of logic and skills to work out where to go, although we haven't introduced tactics quite yet!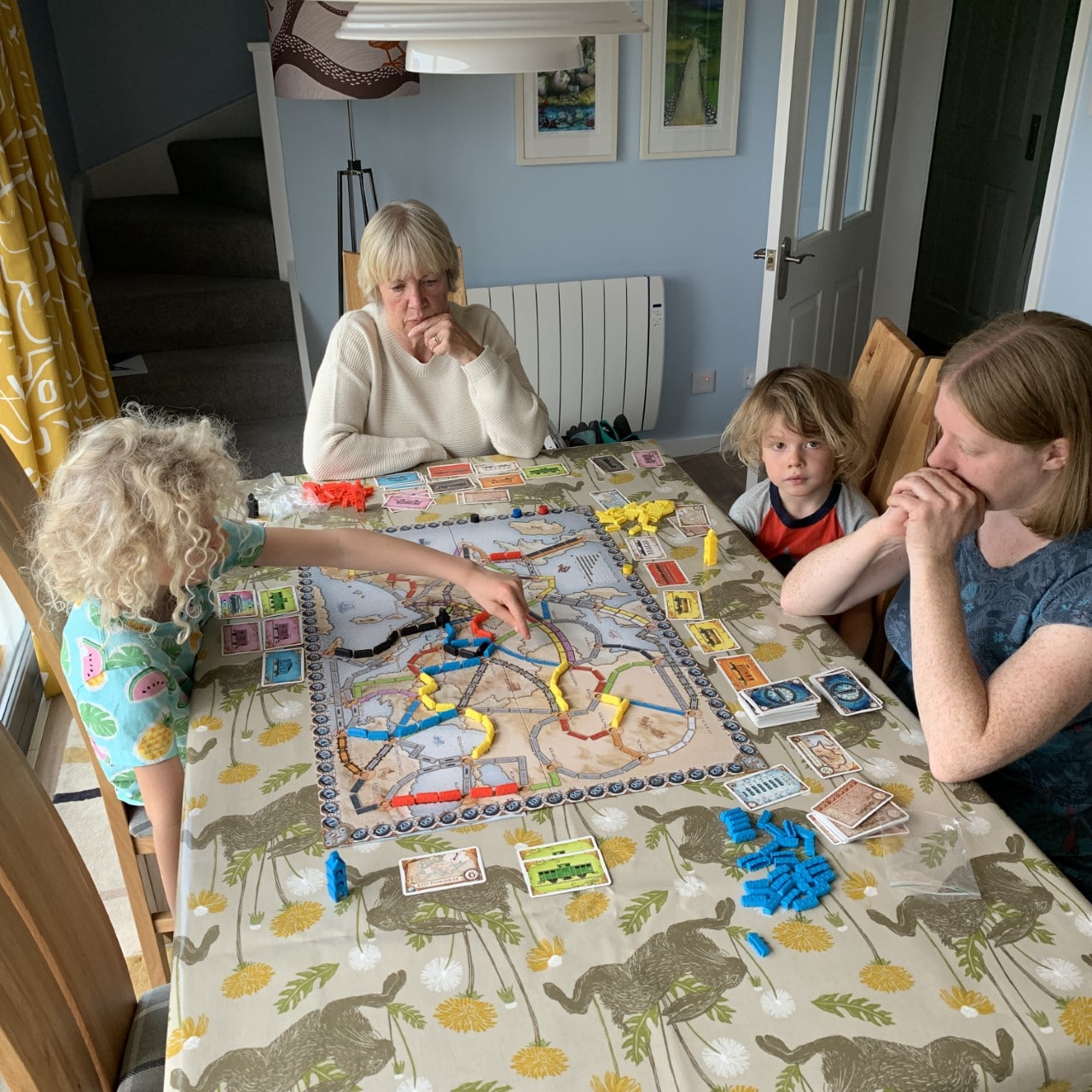 Other board games have included the Smart Kids maths games, which is a set of 6 board games aimed at particularly stages of a child's learning.  The games we chose are actually a bit too easy for our 8 year old, but just right for our 5 year old's abilities.  I think we'll have to get the next stage up next.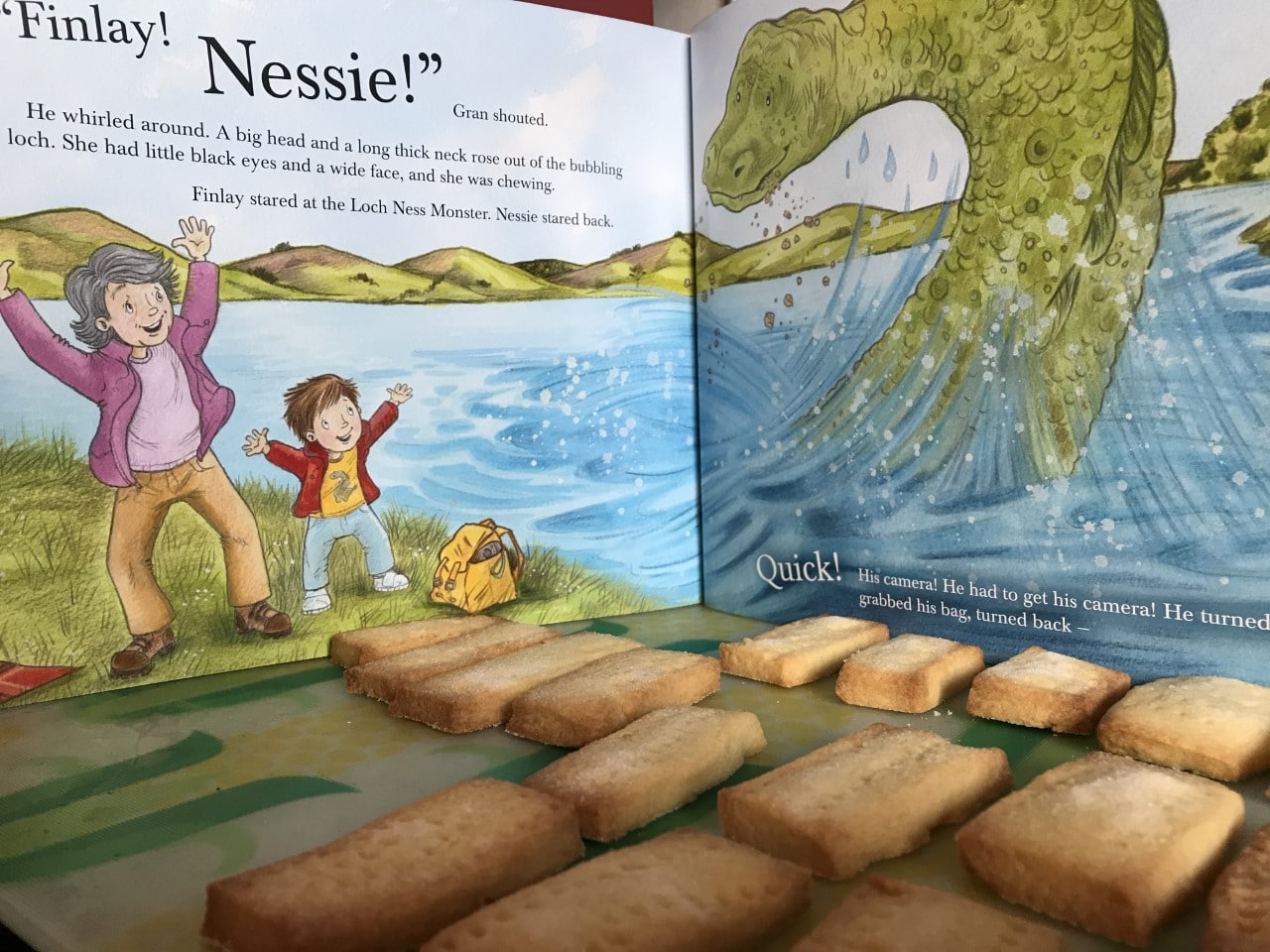 We've created a few different bakes this month, including shortbread for Nessie.  In one of our 5 year olds books it show a little boy tossing his shortbread into Loch Ness and then Nessie appeared to eat it all up!  So of course we had to make our own shortbread to take with us to Loch Ness (littlest swore he could hear Nessie crunching it in the water).
Exercise
The children have had their usual weekly multi-sports class, fortnightly horse riding lessons, plus the 5 year old has weekly gymnastics and dance classes.
During the October holidays we spent a lot of time cycling and playing on beaches.  They managed an 8 mile cycle one day, which is not bad when the 5 year old was pretty tired before they had even started!  It will be a lot easier on him once he is big enough to get a bike with gears, it's much easier to climb hills with gears.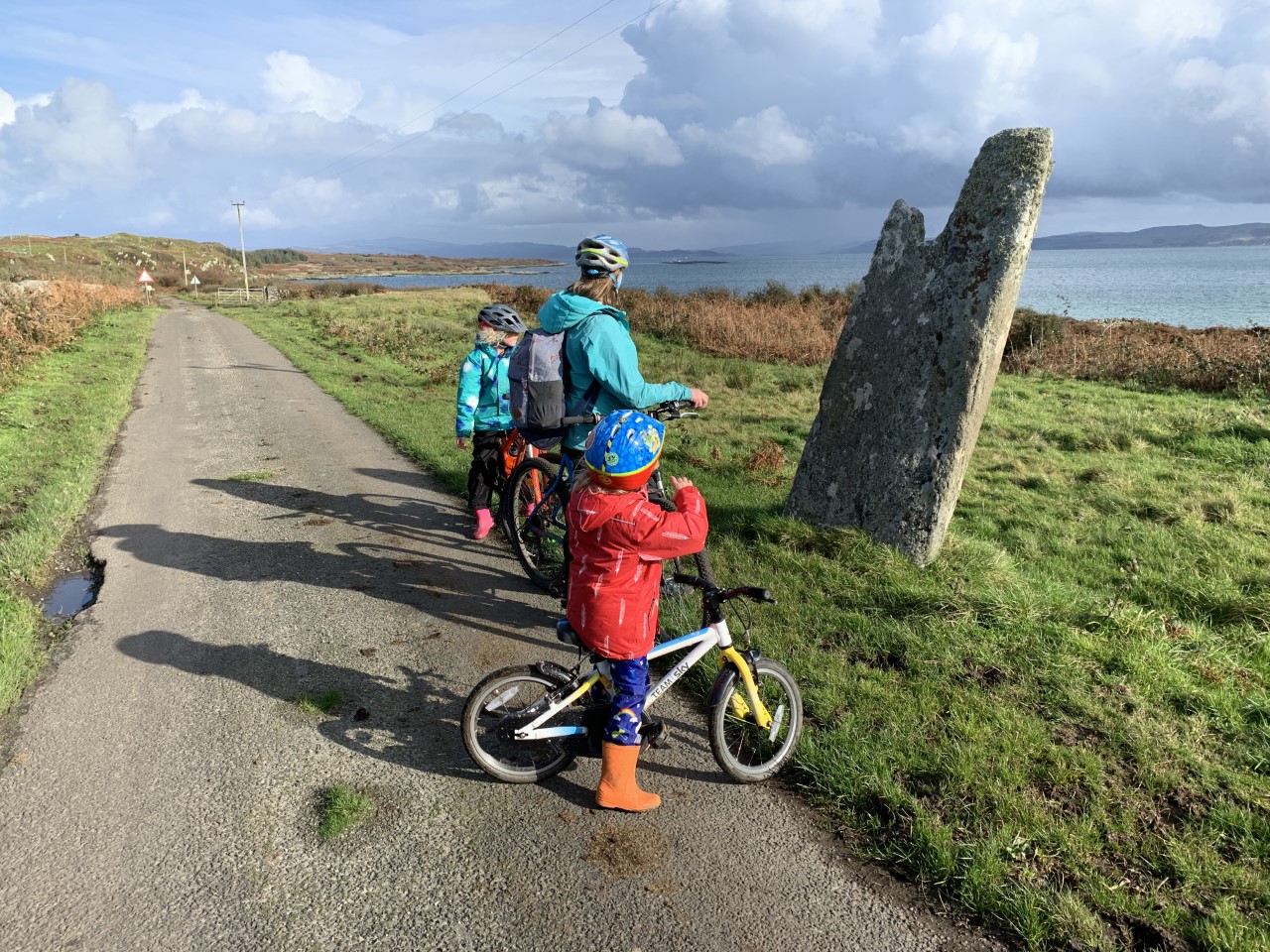 We also bought an inflatable sea kayak and had an amazing time kayaking around the coast of Gigha seeing the seals popping up around us and playing on beaches.  Admittedly most of the paddling was me rather than the kids, they saved their energy for the beach…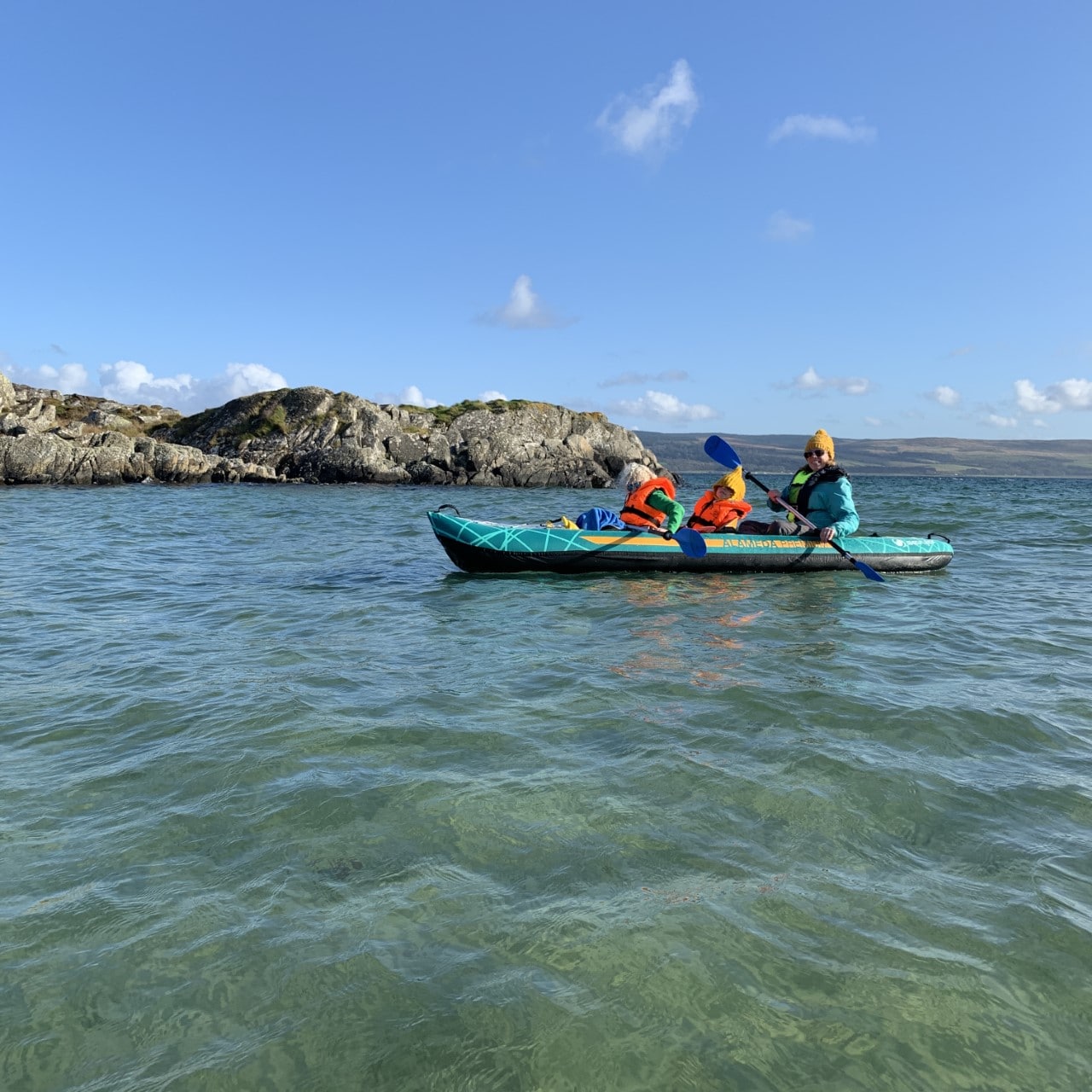 Our eldest was invited along to Clip and Climb at Ratho in Edinburgh by a friend and he had a fantastic time climbing up unusual walls, although some were clearly more difficult than others!
Geography
We've been looking at the world maps and globe quite a lot in the last month.  We've got quite a few plans underway for next year, so we have enjoyed searching for the countries on the map. The children also received their monthly Geo Journey package and this month it was all about Germany.  They had a wooden yo-yo gift from the German markets and learnt a few words in German.
Learning about Mayans has been a topic the kids have enjoyed.  They made Mayan necklaces and read an Usborne book telling them all about how Mayan's lived and showing pictures of their temples. We also watched a few kids YouTube videos around the Mayans, they particularly like the one that explains how Mayan's believed the world was formed.
At the beginning of the month we headed over to Loch Ness for the weekend.  The children were excited to visit Urqhuart castle and learn some of the real history of the loch as well as the legend of the Loch Ness monster.
On the way back from Loch Ness we also visited Culloden battlefield, where the children learnt about the battle that took place and the mistakes that the Jacobites made that led to their ultimate defeat.
Music and Art
The kids aren't always enthusiastic at art and crafts that others have organised, but they do love to make things!  During October they spent time decorating conkers with paint pens, drawing and making various contraptions from craft materials.
Whilst we were visiting my parents earlier in the month our 8 year old spent a lot of time drawing pictures when he woke too early in the morning (we have a rule that he can't come through until 6.30am, otherwise he'll wake his brother!).  At least he could spend his time doing something productive I guess!
As part of their history project the children made Mayan necklaces from cardboard, pipecleaners and beads, it was an interesting topic for them.
A visit to Enchanted Forest at Pitlochry was great for showing the children a different type of art, creating art with lights and music.  It was a fantastic event to attend and the kids loved all of the different installations.  We've now booked for next year, I hope the theme is as good as this year.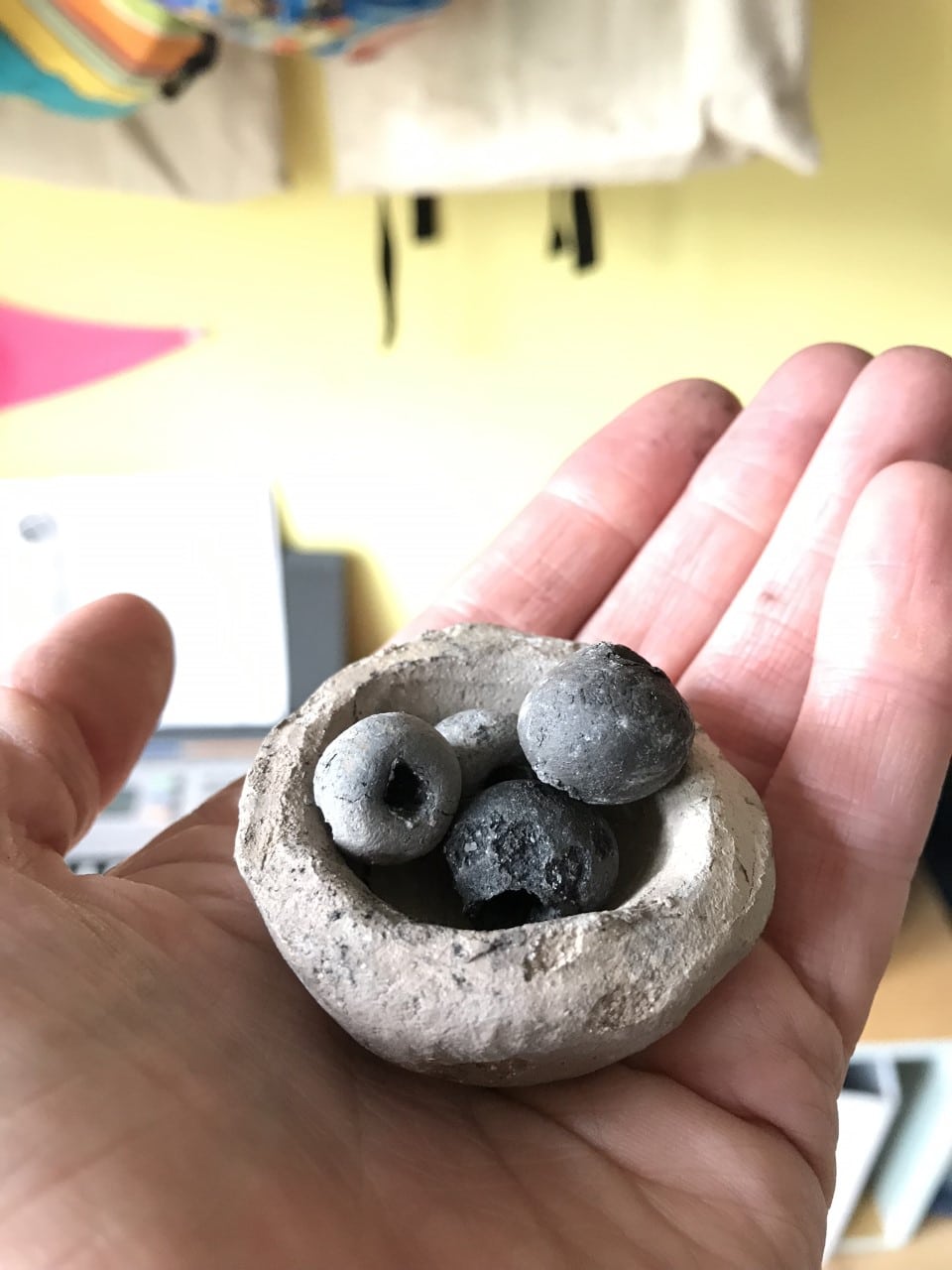 Whilst we were in the woods during October, one of our friends brought some Raku clay to try and bake in the fire.  Littlest decided to roll a few beads to bake, surprisingly they baked well and I have kept them in a little bowl that I made in the fire.  I'm not sure about stringing them up for him in case they break though?
Kids Groups and Clubs
The children have had all their usual clubs and groups this month, aside one week where it was the October holiday.  Our eldest has moved up from Beaver Scouts to Cub Scouts, which he is excited about it, despite initial reservations.  One of his good friends is in the group too, so hopefully that makes it a bit easier.
Our eldest also had his usual swimming lessons, horse riding lessons and multi sports class.  The youngest has a busier schedule (through his own choice!) with the same as his brother plus drama, gymnastics and dancing lessons.  They both also enjoy meeting with friends for science and woodland groups.
Pin For Later