We are in the process of organising several trips next year, including a couple of long haul flights.  So I am currently looking for ways to make the long haul flights with kids less stressful, in any way possible!  I know how difficult it can be to sleep on planes, it gets cold, there's no way to get particularly comfy and so sleep is never that good.  However, I have found a handy solution for our upcoming trips in the form of Seat to Sleep's travel nest cushion.
Seat To Sleep Travel Nest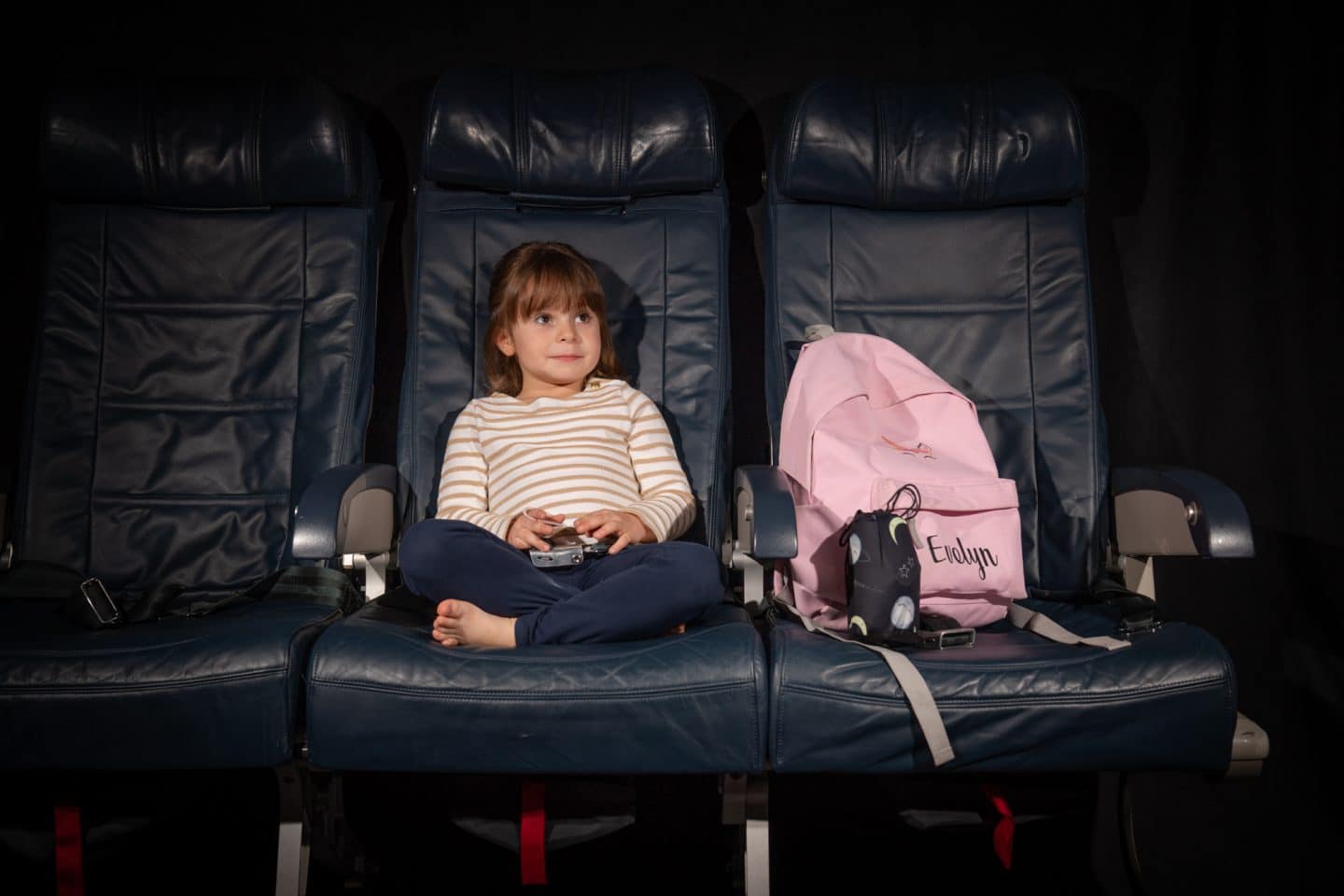 However, Seat to Sleep's travel nest may well be the way forward to help the children to get a good rest on long haul trips.  The inflatable travel nest comes in a handy lightweight package, which can attach to a bag or fit in a small hand luggage pocket.
Once you're in the air and the children are squirming in their seats, not able to get comfortable, simply blow up the travel nest.  It's quick and easy to inflate, pop it behind the kids whilst they read or play on the tablet and when they get tired cover them with a blanket and wait for sleep to come!  The comfy cushion adapts adult plane seats for children's comfort, giving them support to their head and neck and padding those uncomfortable plane arm rests.
Another great thing about the travel nest is that it can be used during the whole flight; taxi, take-off and landing.  Perfect news for those kids who fall asleep during landing like our youngest!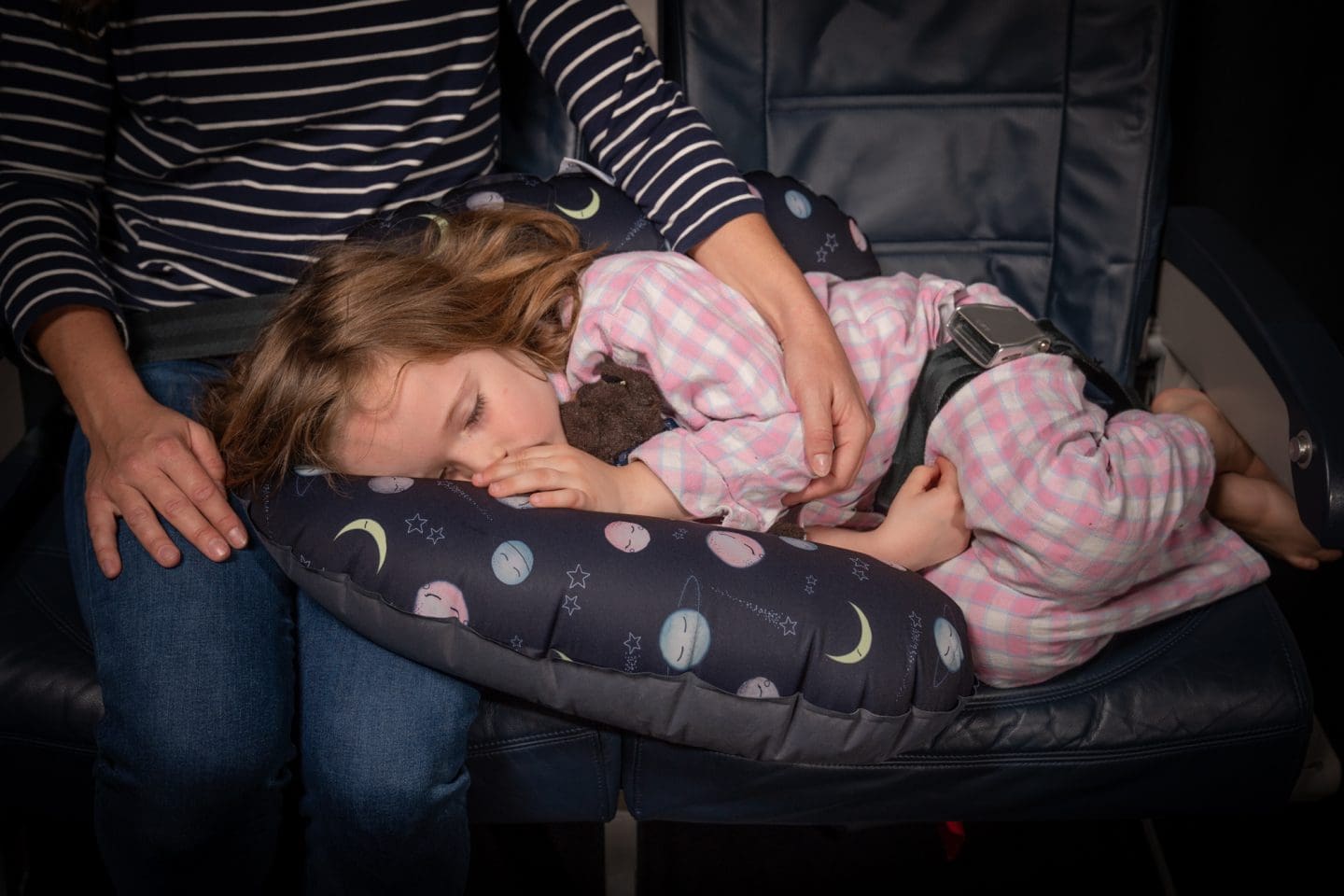 The material used is silky and soft and perfectly comfy for little ones, fitting children from ages 3-10 years old. The soft material has a wipe clean finish, which is something that I know most parents will appreciate!
Handy Tips and Testimonials
There are some great tips on the Seat to Sleep website, including my favourite, adding a few drops of lavender to the pillow to help little ones drift off to sleep.  Test it out before you get on the plane, then you can work out how much to fill it with air, it's recommended somewhere between 70-80% inflation should be just right.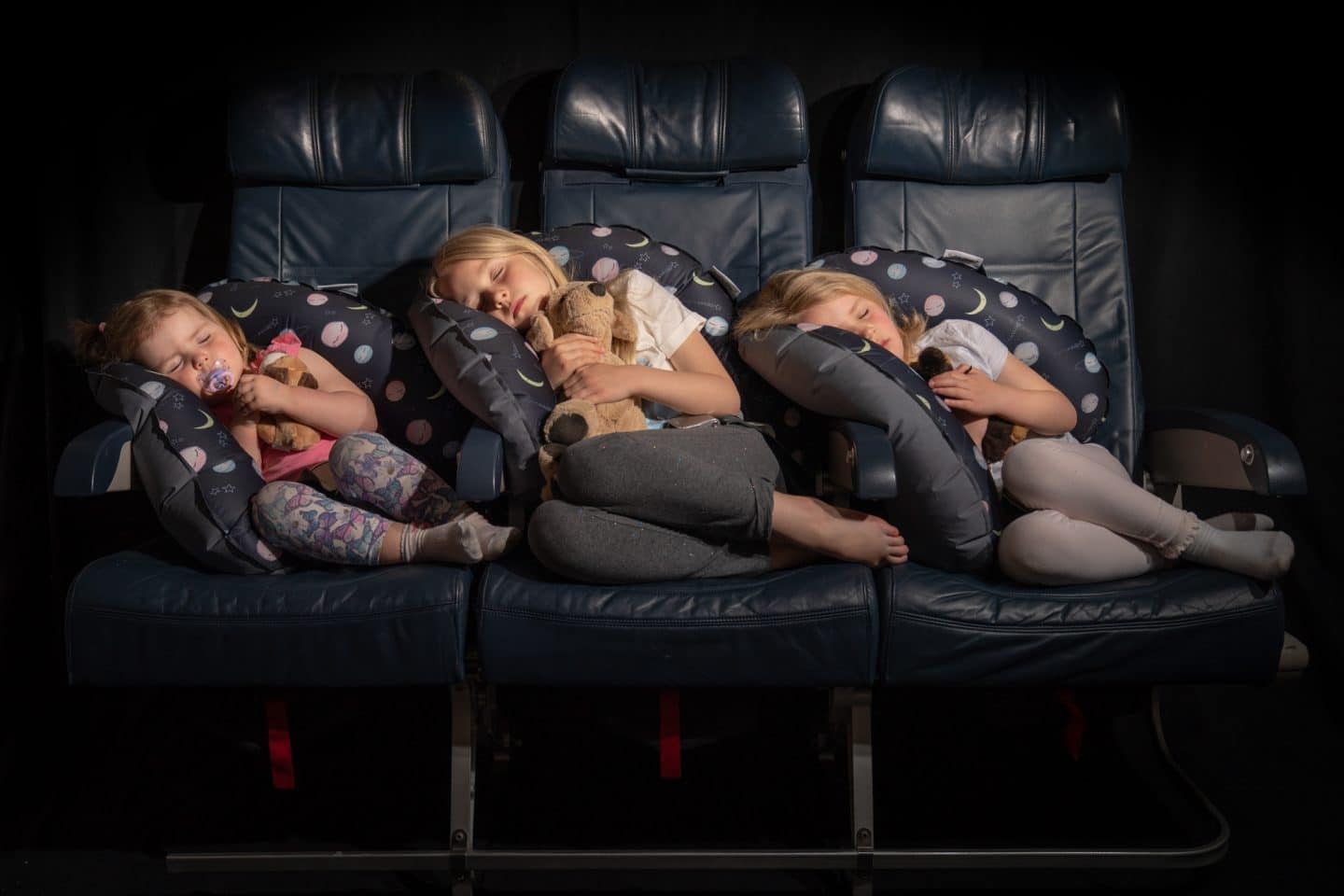 Judging by the testimonials on the Seat to Sleep website this travel nest has revolutionised plane travel for many families around the world.  Where people are saying that their children are managing to sleep for long hours on plane journey's through the night, feeling safe cocooned in their cushion.
I can't wait to try it out with our two children next year, fingers crossed we'll arrive at our destinations well rested!
Pin For Later