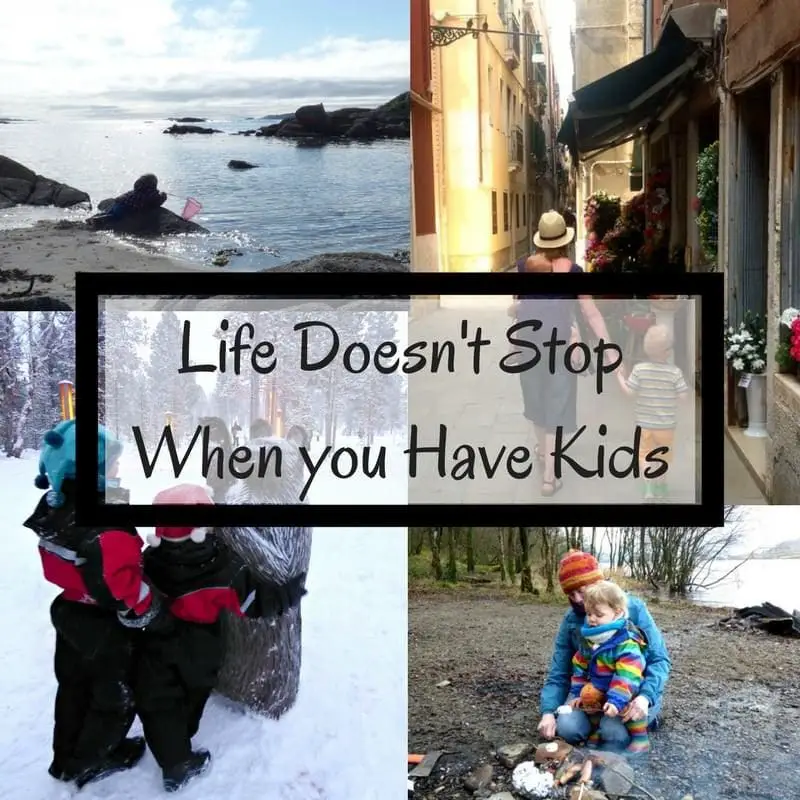 When I was pregnant I had lots of grand ideas of what I would do when my first baby was born.  When he was born the opposite happened and we didn't do much at all!  Feeding, nappy changes and his sleeping seemed to take over and all we could do was a few groups and a lot of walking to sleep.
Baby Days
Fast forward to when his little brother was born and I realised how easy it was with just one.  Now I was trying to manage to small boys feeding and food, sleeping, nappy changes and playing.  It was A LOT harder, but we got out to groups or went for walks nearby in all weathers.
I remember feeding my young baby in the rain (all cosy and warm in fleece and waterproofs!) while helping my (then) two year old jump in and out of muddy puddles.  It seems strange now to think that I just carried on with the life I had with my two year old, getting outside every day, and fitting the baby in between.  This worked so well for us, littlest was happiest being cuddled beside me in the wrap and feeding whenever he needed it.
Fast Forward 3 Years
Now it's 3 years on and our baby has turned into a VERY rough and tumble preschooler.  He loves nothing more than racing around and jumping off of rocks, climbing frames or any other high up obstacle!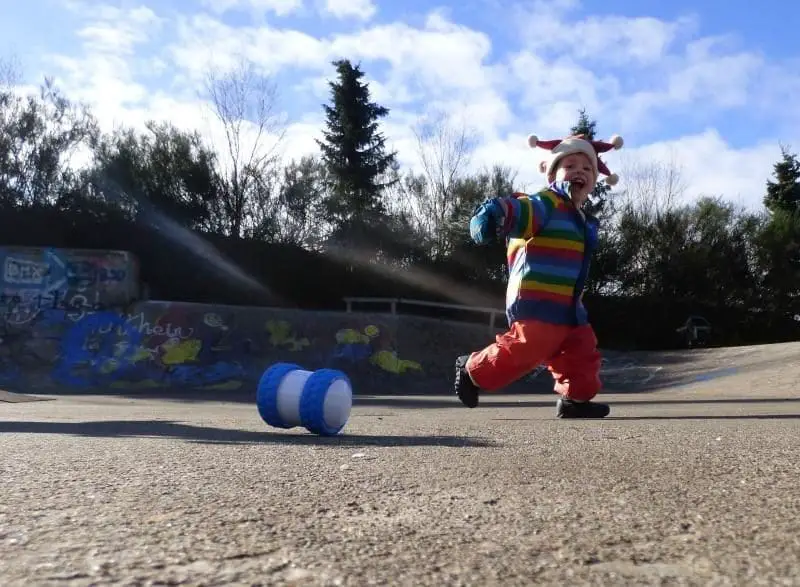 Now he's getting older we have been off on a lot more adventures together.  Camping is a favourite adventure of us all, especially when we're camping near a beach and can be out exploring as soon as we're all awake.  Which typically with kids is rather early!
We recently headed off to Lapland, which was a holiday of a lifetime.  Both boys loved being out in the snow every single day with adventures of husky, reindeer and snowmobile rides.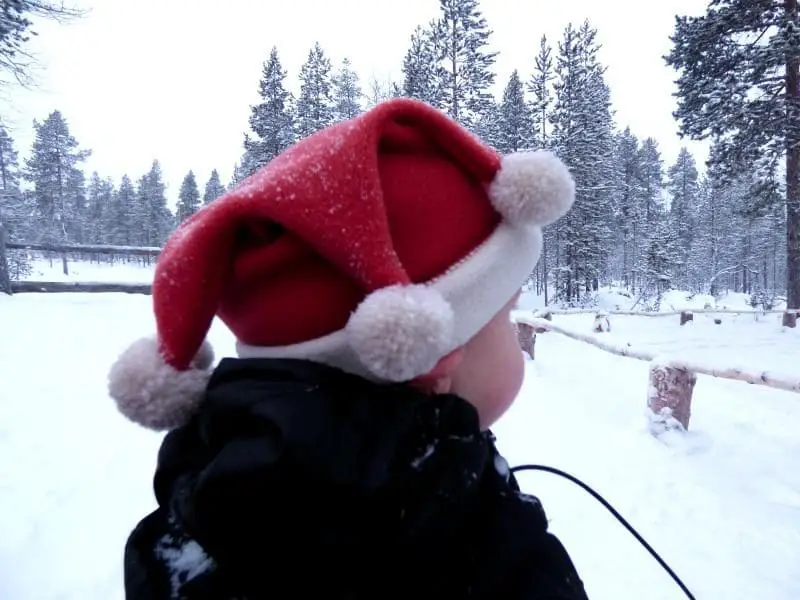 I love that we have continued to have so many adventures with our kids and that part of our lives hasn't suddenly stopped when having children.  Life has gotten more exciting and we now have two small people to share our adventures with.
Top Tips
Here are our top tips for an 'on the go' lifestyle with kids.  We definitely like to get out and explore!
If you have a baby then invest in a wrap or baby carrier.  We loved our Moby wrap until around 4-5 months and then used a woven wrap or Tula carrier (they have gorgeous patterns!).  This really helps you access almost anywhere, unlike pushchairs.
Pack a small first aid kit for you and the kids, include a few 'magic' plasters, antiseptic wipes and if you suffer from heartburn a few tablets to relieve the pain.
Food is an absolute must with kids.  If there is anything that is going to make or break a family adventure, the lack of snacks will be it!
Dress for the weather.  If it's chilly make sure you pack gloves, hats and scarves.  If it's warm pack sun hats, sunglasses and suncream.  This is the second thing that will break a family adventure, my littlest would be in tears without gloves and my eldest the same without sunglasses on a sunny day.
If there is something you really want to do, then do it!  It might take some planning or a little deviation from plans, but most adventures are doable with kids.
So even if we are feeling exhausted from sleep deprivation, our boys excitement at any new experience really makes it all worthwhile.  So get out there and get adventuring!
* This is a collaborative post.