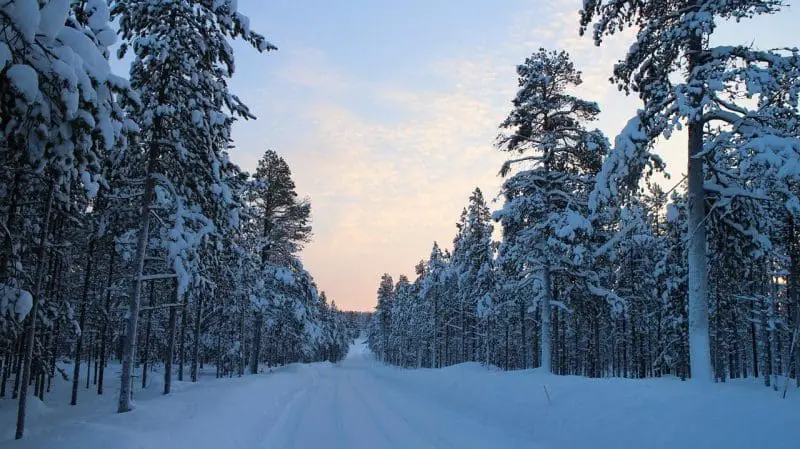 We are rather excited to announce that in December we will be off to Lapland to visit Santa with the fantastic company Santa's Lapland, clearly I am the kids are rather excited to be heading up to the Arctic to see the jolly man in a red suit.  I have visited the Arctic before (Svalbard), but that was during the summer when it wasn't quite so cold and it was light all day and night.  At this time of year it will be mainly dark night and day.
In December the temperature will drop anywhere between -3 and -11, but if you wrap up warm you can still enjoy the weather and take part in lots of activities, even with the younger members of the family.
We are currently getting ourselves sorted with layers of clothing for the Arctic and this is our guide of what to bring with you on a trip with Santa's Lapland, bearing in mind that they will provide you with a thermal oversuit, socks, boots, gloves and hats.
What To Bring
Base Layers – Thermals are the perfect choice to be right next to your skin. The boys both have thermals from Wet Wednesday's and Muddy Puddles, giving them the best chance to keep their cores warm and cosy.  We also have a set of thermals each, which will be worn as our base layer.  It's best to choose a set that is soft and not a cheaper product that will just be irritable when hugging your skin.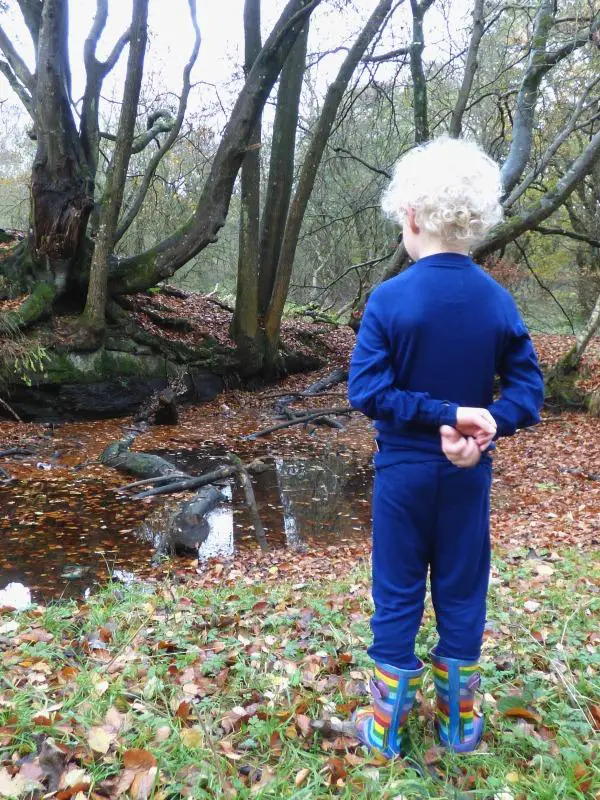 Mid Layer 1 – On top of the base layers we each have a set of fleece lined leggings for extra cosiness and a long sleeved top over the thermal top layer.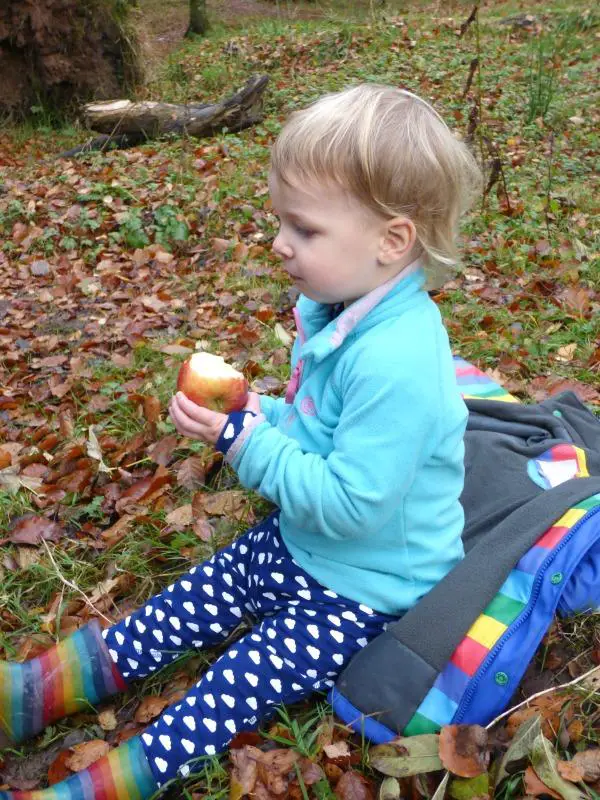 Mid Layer 2 – Next we each will wear a thin fleece on our top half, the boys fleeces came from Aldi's, which are cheap, but still good enough for a mid layer.  On our bottom halves will be a pair of trousers/jogging bottoms, something soft and easy to move in.
Mid Layer 3 – This layer consists of a slightly thicker fleece that can go over the other layers and is probably the most likely layer to be peeled off it's too warm! Our almost 3 year old ( in just over 1.5 months!) will be wearing an a Polarn O. Pyret windproof fleece jacket, which will be great at keeping the wind off him, as he's the youngest I will probably be most concerned about him getting cold.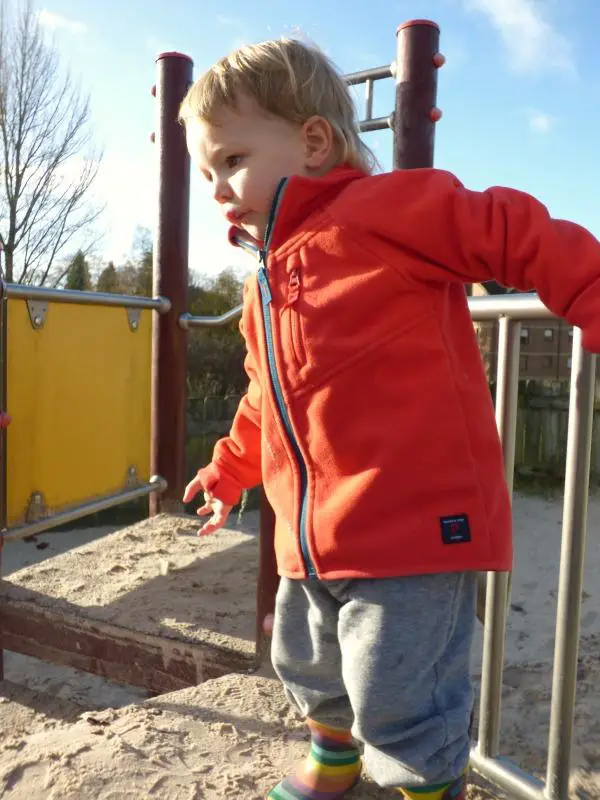 Outer Layer – We will each have a the thermal oversuit provided for the outer layer, but in the evenings around town or going to and from the plane we will need a insulated or down jacket which will be the final layer.
Gloves – Although gloves will be provided, we each have a pair of thermal liner gloves to keep fingers toasty.
Socks – Again, socks will be provided, but we will also have our own thermal socks underneath those too.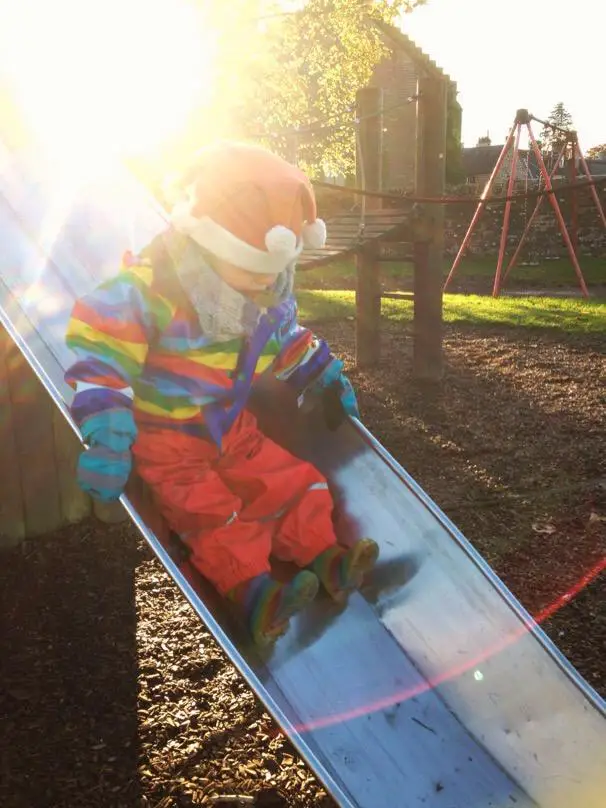 Head & Neck – The boys both have a thin thermal balaclava to wear, cool hats from Wet Wednesday's and a fleece wind stopper, which will hopefully keep them cosy.  My husband and I have fleece balaclavas or fleece hats, which will, fingers crossed, keep our heads warm enough!
Snow Boots – Although boots will be provided, we live in Scotland and often have snow in the early months of the year, so we will be buying a pair of snowboots for the boys a bit earlier than normal so they can take them with us for getting off and on the plane in Lapland.  My husband and I will just use our normal walking boots for the plane.
Rucksack – With all the running around in the snow we might actually get a little too warm in our layers and so a rucksack will be useful to put in any layers we strip off during the day.
So there we have it, lots of thin layers to trap the insulating pockets of air between them and keep you cosy and warm in even the coldest of temperatures.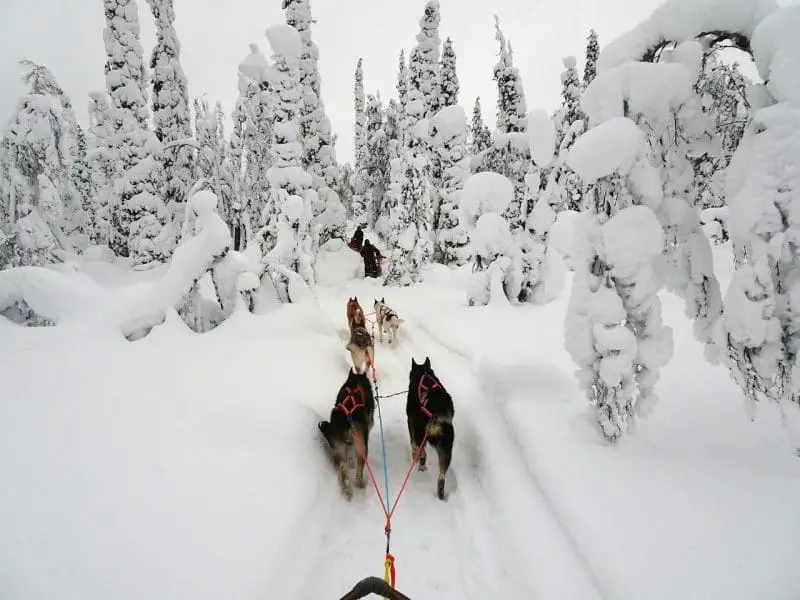 I will let you know when we return if the above layers were enough or too much and any other clothing tips.  If you want to find out more about what to expect then check out Santa's Lapland here.
Have you any tips on what to wear in Lapland?
J x
* This is a collaborative post.