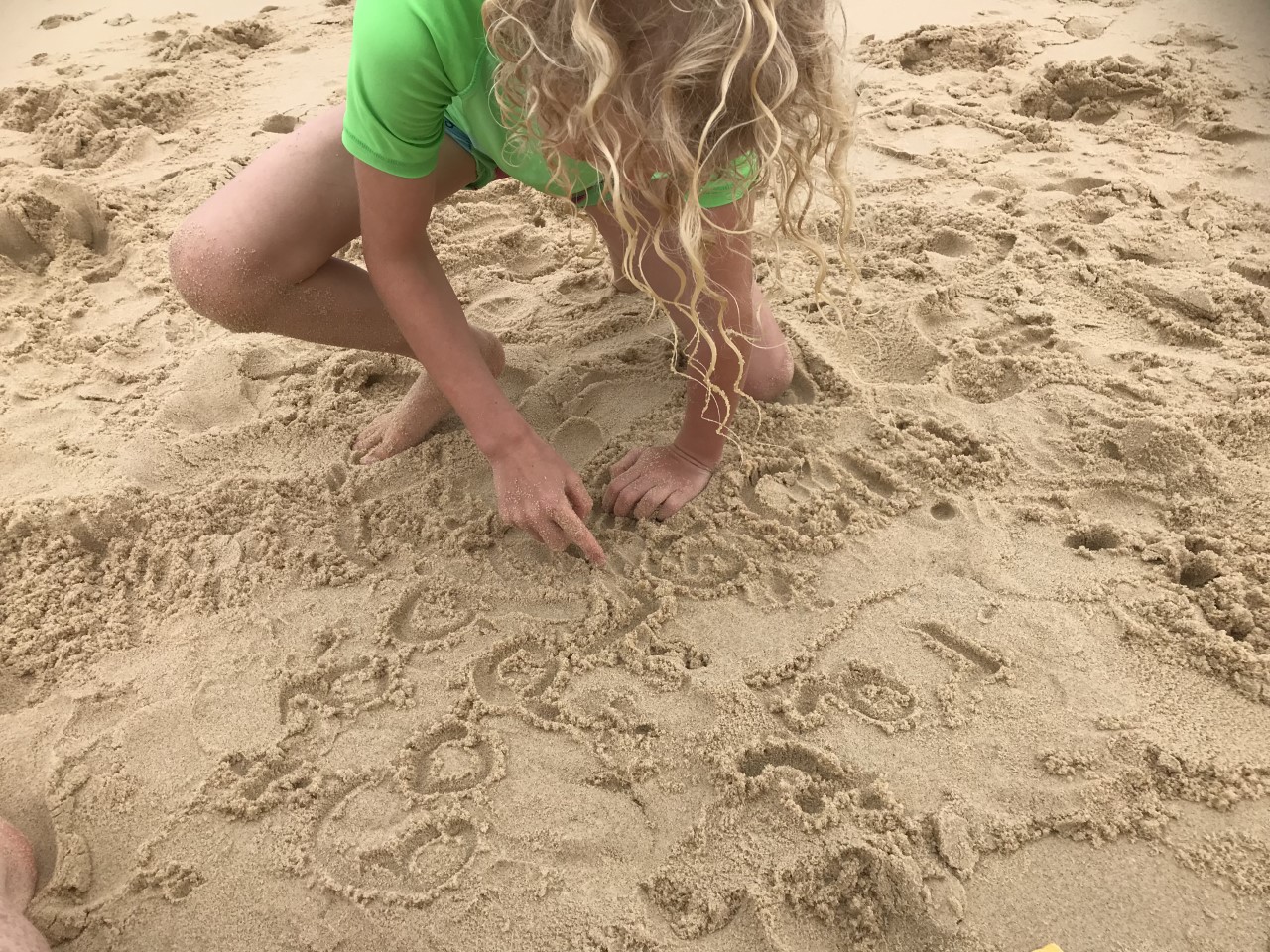 It's the summer holidays up here in Scotland now, which still affects us even though we don't use schools! From the end of June everywhere is busier and the kids usual classes are on hold for the holidays.  However, June was business as usual and here is what the kids have learnt this month.
Home Education
Science
As per usual we have covered a variety of science topics.  Early in June we went out to the local park to test out bottle 'paddle boats' on a small pool in the river, only to have a change in 20+ degree temperature to a heavy rainstorm!  Instead we took our boats back home and tested them in the bath.  Not as good a space as a river, but they worked impressively well!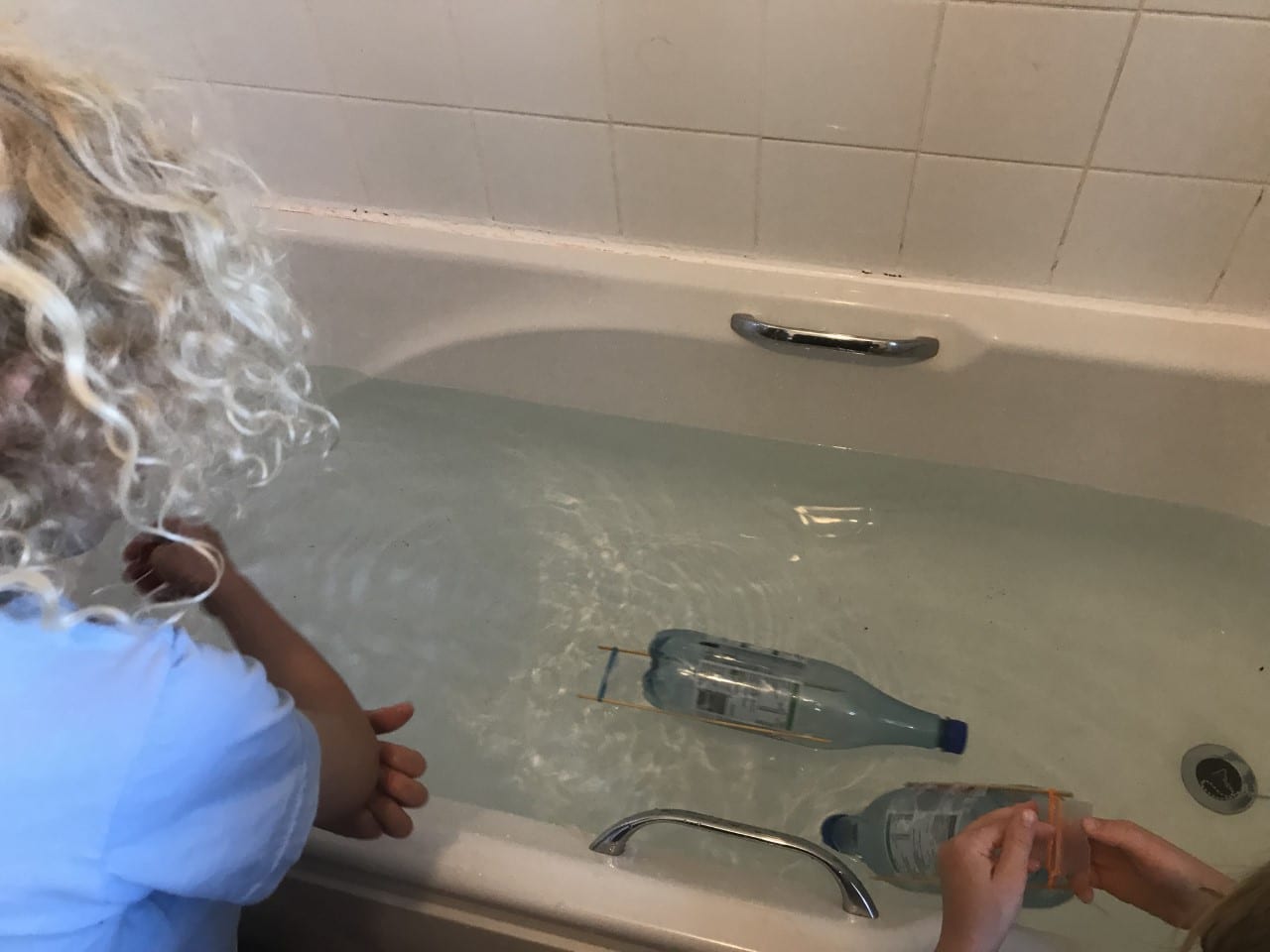 My eldest has some new engineering books, including some lift the flap style books and a kids engineering activity book.  In the activity book we've completed a few of the activities, including the marshmallow/toothpick structures and a winch device using a bucket, broom and string!  He definitely prefers to learn about how things work and fiddle around with things to make structures or devices.
At one of our science groups we also learnt more about magnetism, something that youngest is always interested in.  The forces of the magnetic poles and how they can move other things interests them, as well as knowing that magnets are used to make batteries.
In mid-June we visited the Royal highland Show to see the agricultural side of Scotland.  We didn't expect to get a lot of scientific exploration done, but strangely enough we found science everywhere!  Our first stop at the honey tent was where we learnt about bees and how they create honey and behave.  The Scottish Agricultural College tent was full of modern science projects, where the children could try flying a drone, use VR headsets to explore farms and drive a tractor using VR technology.  We also headed to the RHET building to explore more about how the cycle of feeding cows to manure being used in the fields works and tested our hand at milking cows.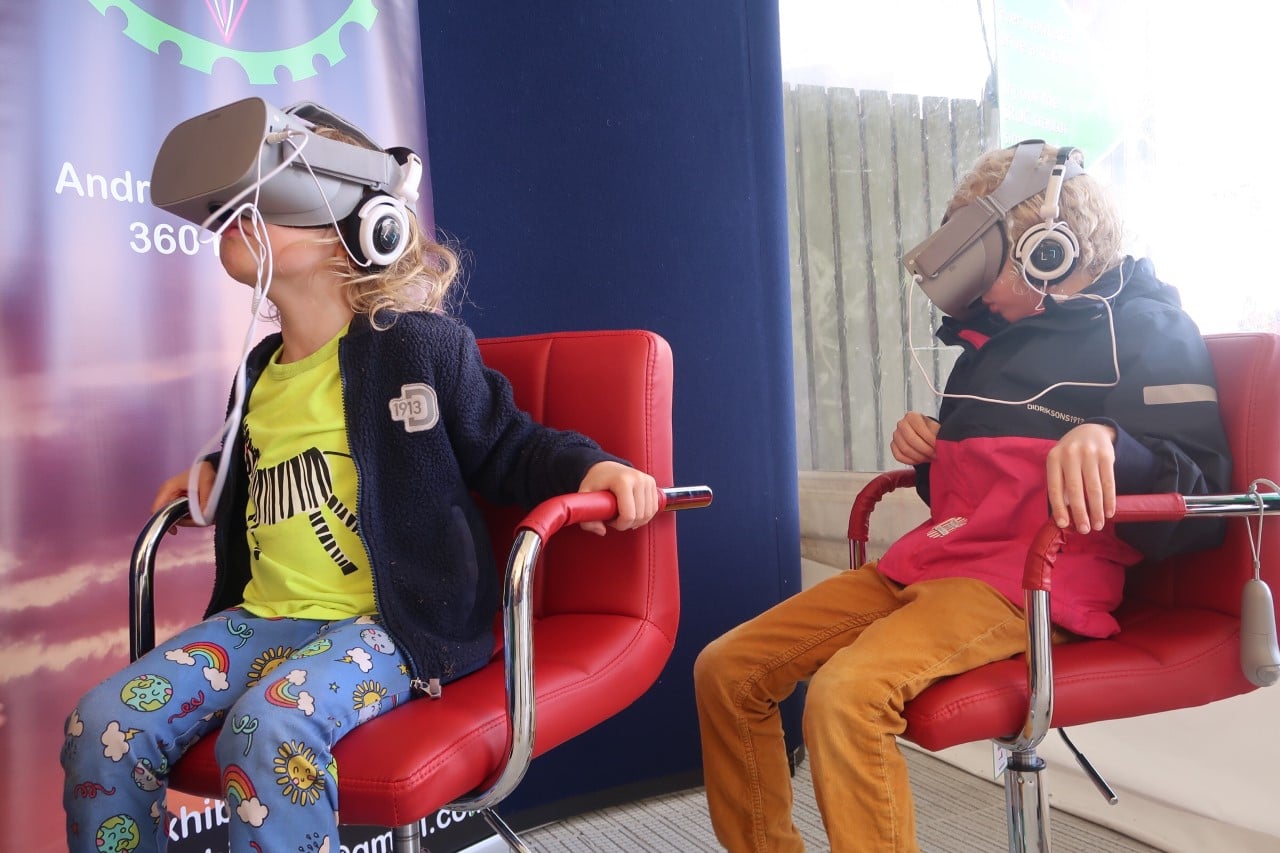 With road trips we've also been listening to lots of kids podcasts, with a focus on Wow In The World and Science Adventures For Kids (Simon the green tree frog).  The kids were particularly interested in the evolution of our eyebrows from distant relations who had eyebrow ridges and learning about the atmospheric layers from Simon the frog.
Unstructured Play
As usual we spend time each day with unstructured play both inside and outside the house.  I always feel that the kids are more wild when they don't get this time to play without adult interaction.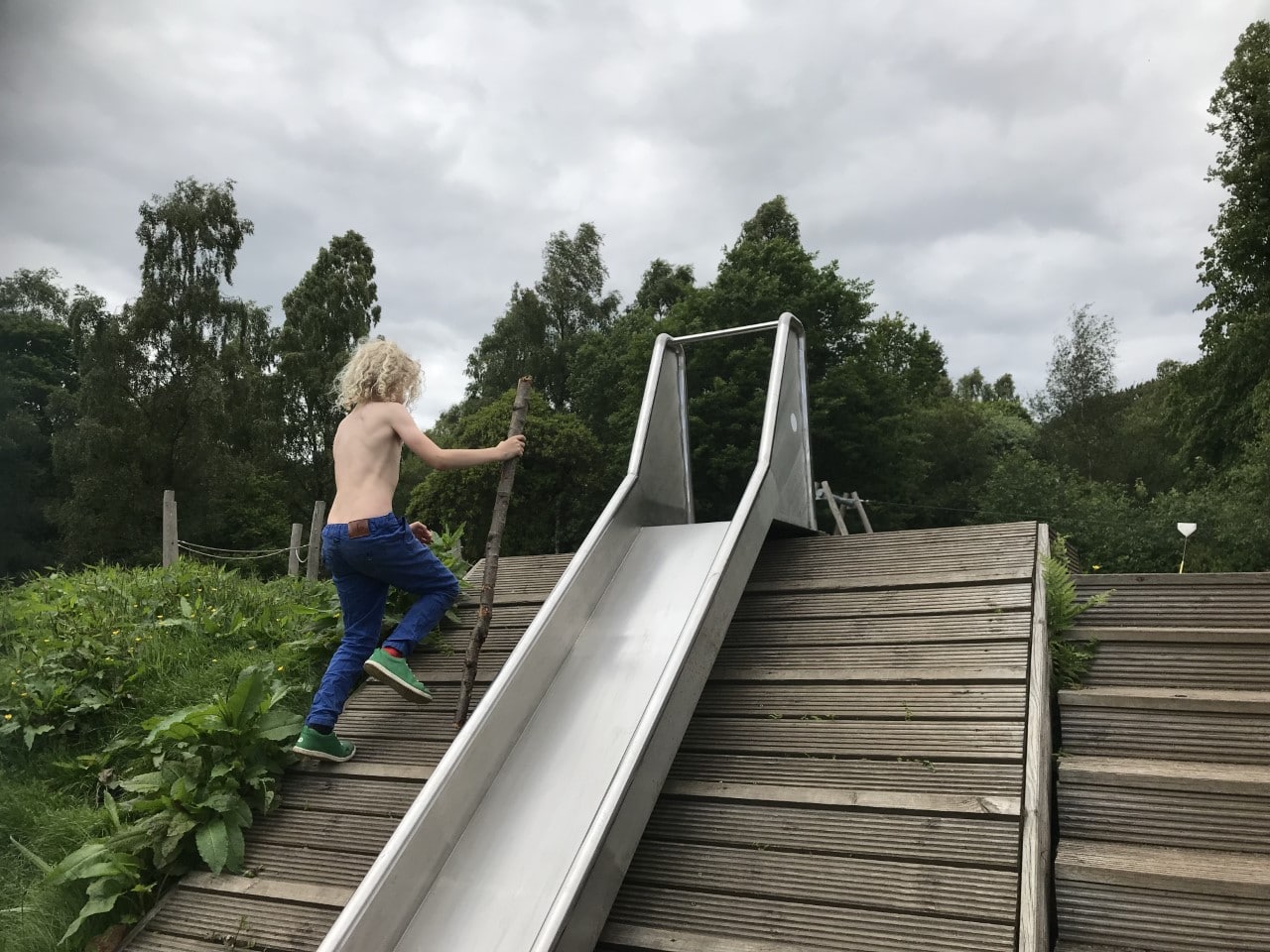 We've been meeting at play parks and woodlands with other home educated families.  Whilst on holiday the children were free to play in the park there as well as the beach and beside a lake.  They always seem to make some new game up wherever they are, I loved how our littlest was making gates out of plant material beside the lake, then destroying them happily!
Reading and Writing
This month we've made use of the library again, we seem to have missed it as book resource over the last few months.  It gives the children  a chance to choose books from a wide range of sources, both fiction and non-fiction.  The 5 year old particularly enjoys the Rainbow Fairy books, whilst our eldest chose more non-fiction books.
We've also received more Phoenix and Storytime magazines fro the children, which they seem to enjoy.  I personally prefer the storytime magazine, which has some great children's stories.  Phoenix magazine is much more of a cartoon style comic with less of a story, but more action.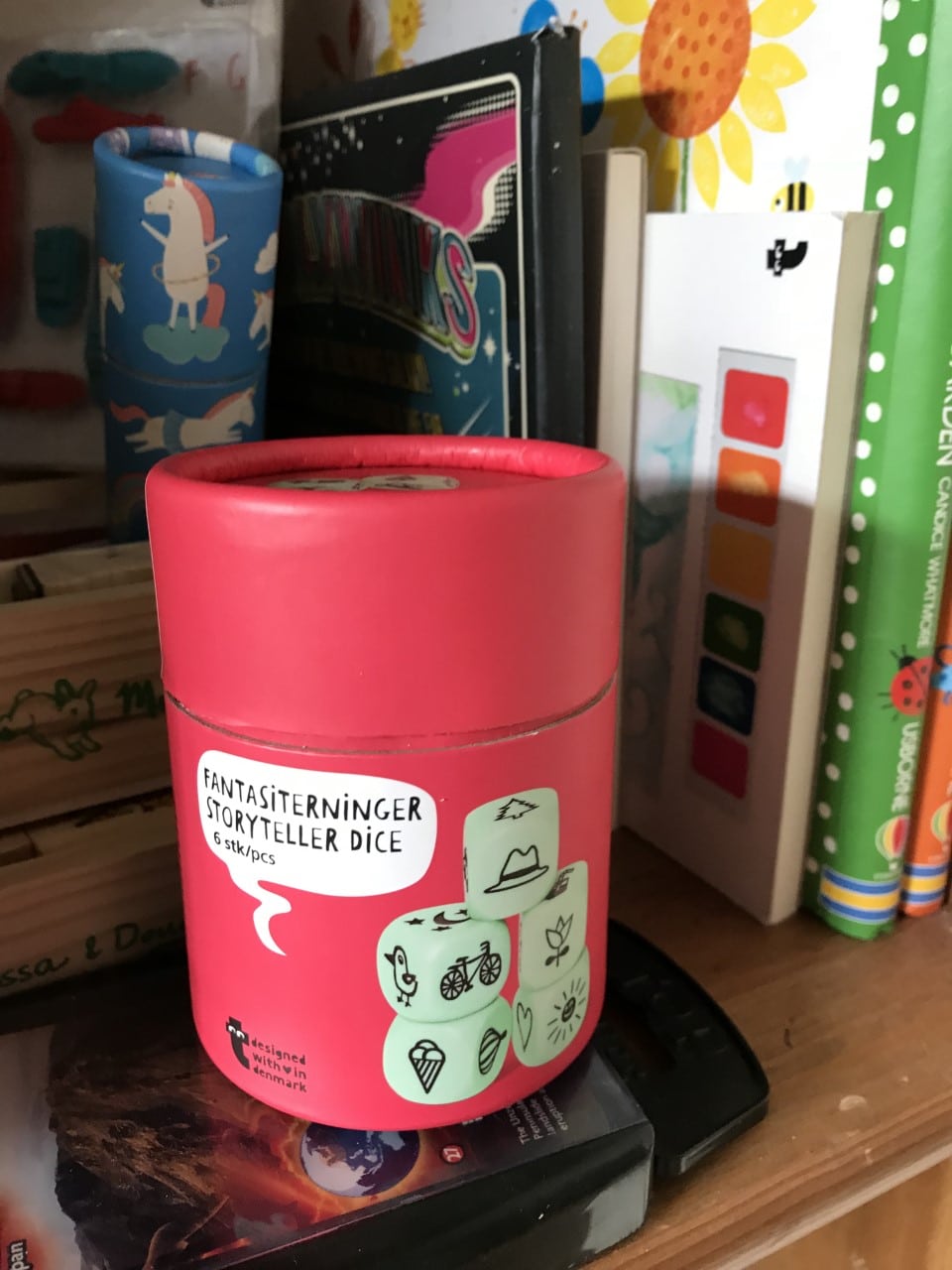 I bought story cubes for the children a while ago and recently took them out to put on the board games shelf, where they were discovered by the 5 year old.  He's been enjoying making up stories using them and arranging them for us adults to make up stories too.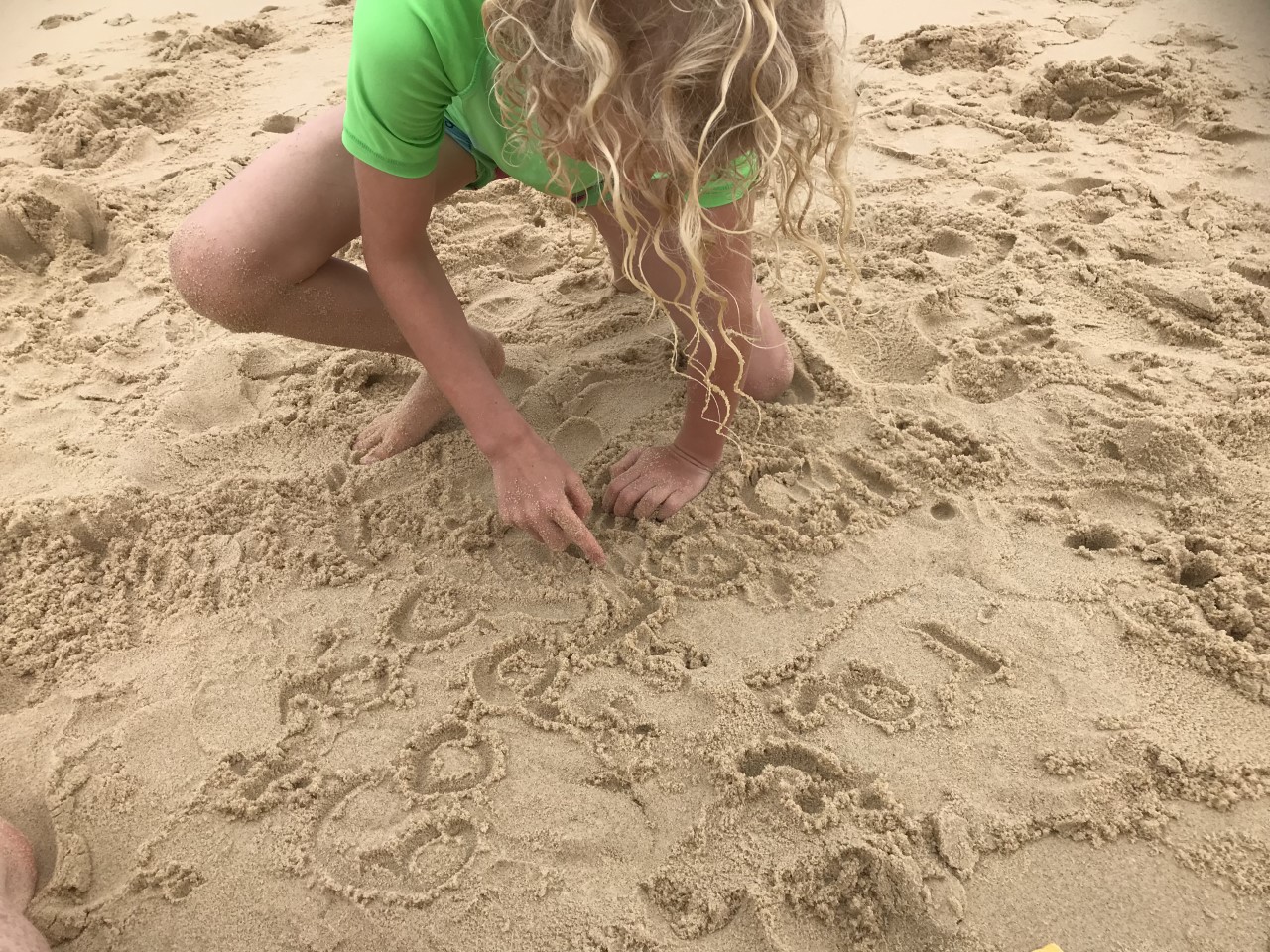 We also managed a little spelling practice in the sand at the beach!
Mathematics
We've bought a few new board games for the kids to play.  They are mostly logic and mathematics games, but there also a lot of fun!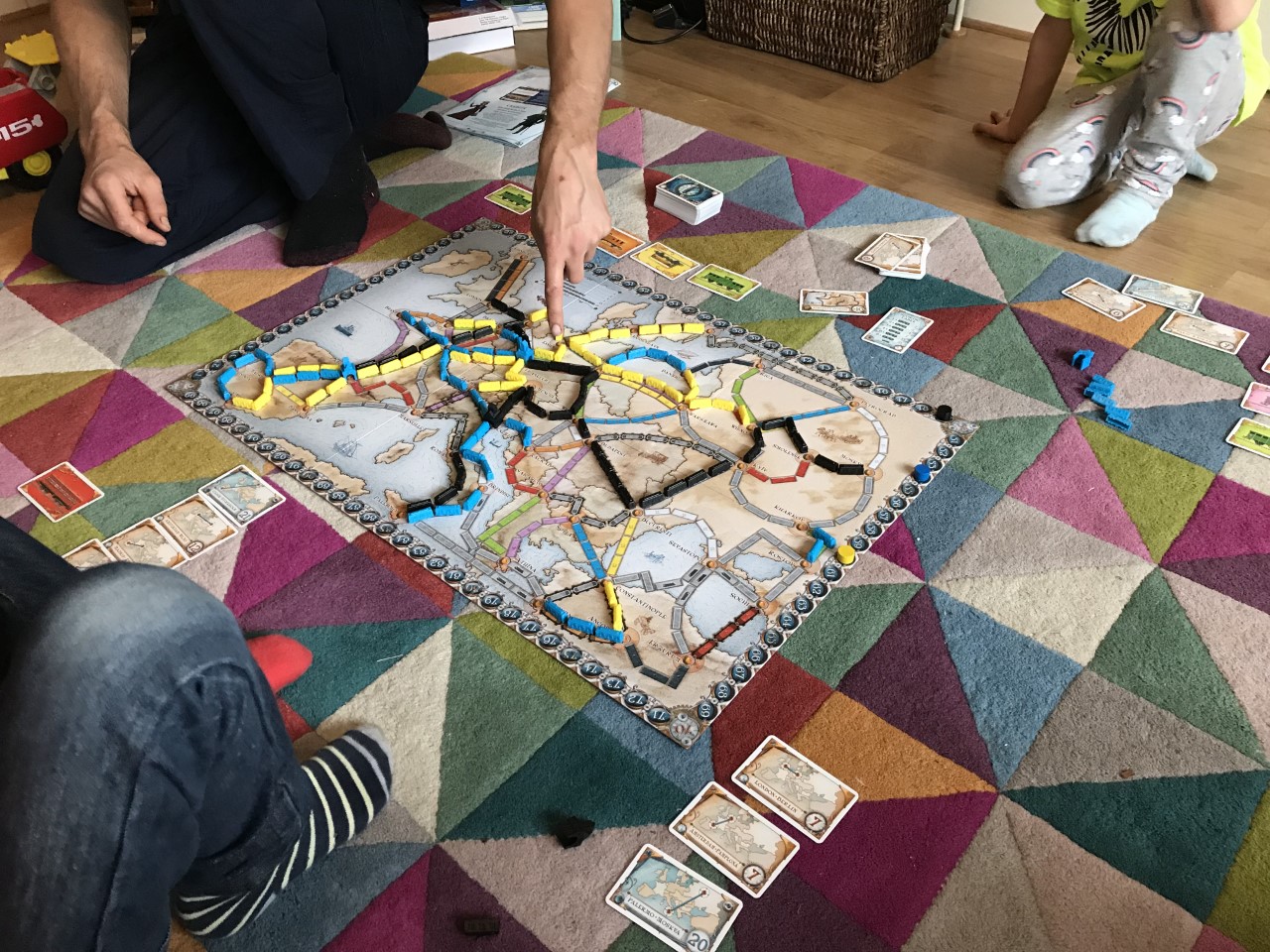 Ticket to Ride is my eldest's favourite, mostly as he's obsessed with trains, but he also likes maps (probably my fault as I have them everywhere!)!  It's a great game that involves adding together parts of train journeys through Europe and definitely has a lot of tactics and maths involved.  Our youngest enjoys it too, but plays with either my husband or I.
The next game is Gravity Maze, which is all about logic and working out how to make a maze to get the marble for A to B.  Monopoly is the old favourite and eldest particularly likes to play the Stirling version.  Another new game is Kingdomino and I'm still just working out how to play, but it seems to involve a fair amount of tactics and maths too!
As part of our every day life we've also been practising the 2 and 5 times tables with our 7 year old.  He know most of the 2 times table, so we are just working on the 5 times now.
Exercise
Both boys got 'new' bikes this month, our 7 year old got a larger mountain bike by Merida and the 5 year old got a slightly larger Frog bike.  They have been very happy with them and have been asking to cycle everyday that we've been at home!  We managed a couple of cycles to the next village and back, which is easy for our eldest, but a bit more of a challenge for the 5 year old.
Throughout the month the children were preparing for the Lidl Mudder, where they undertook an obstacle course to raise money for charity.  They both did really well, although rain sent us home quickly at the end!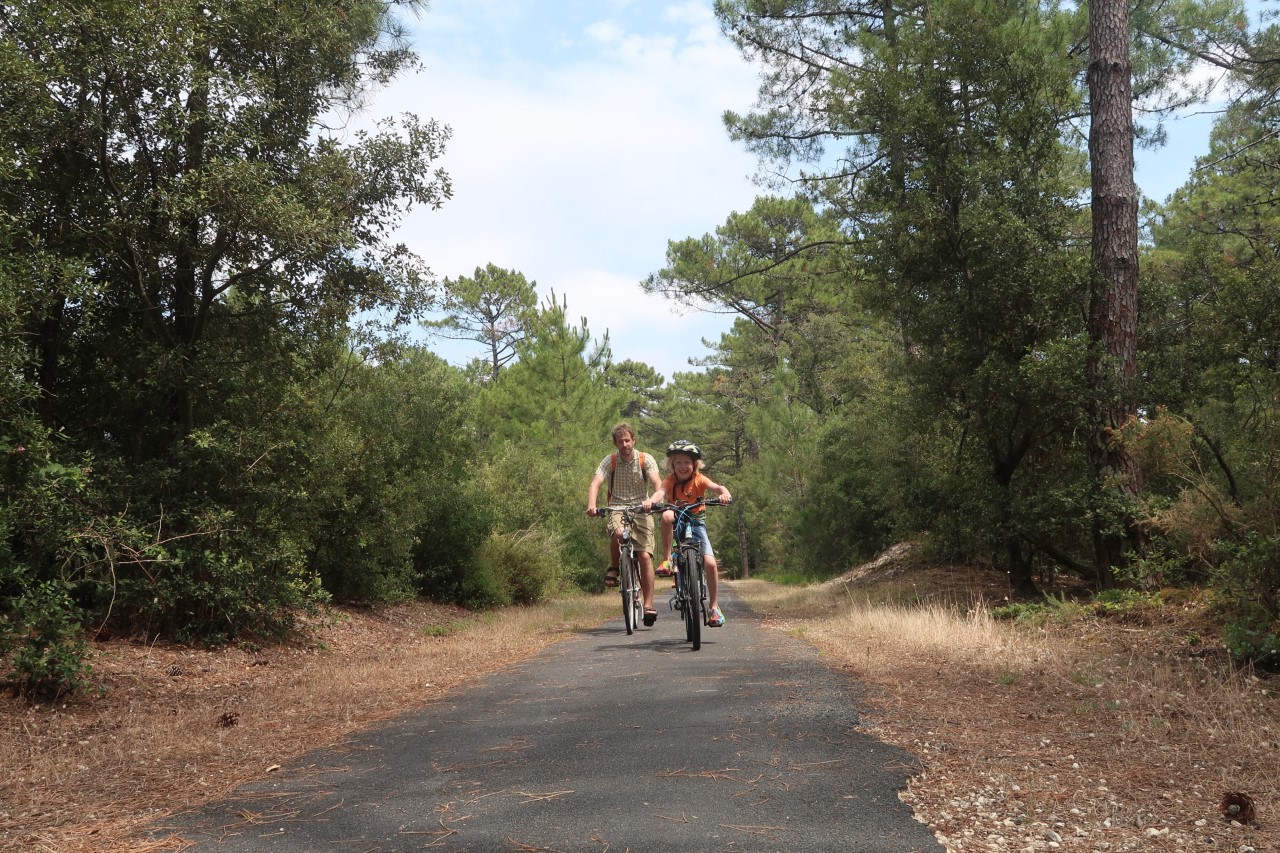 Whilst is France we also hired bikes for the week and managed a 20km cycle with the children to a little secluded sandy beach on the edge of a lake.  They did amazingly well since the bikes were not what they were used to (neither were ours!).  I was impressed at how well they did and we'll have to think of some other bike rides to do in our local area.
Another fun activity for the kids whilst we were on holiday was a tree top adventure, where the children could navigate through various obstacles at height before zip lining back to the ground (with a thump).  They love these activities and neither were at all phased by the obstacles or height above the ground.
June was also the month of our 5 year old's dance show, on a big stage with a large audience.  He had a fantastic time and his class (the youngest group) got lots of cheers from the audience.  He's really taken to dancing a lot, showing us little moves he's made up.  He really does love to dance!
Of course there were the usual sports classes including multi-sports and gymnastics, as well as playing outside with friends most days.
History
There is a lovely little museum within cycling distance of our house and so we had a little trip to visit.  The boys love to find out more information about the history of the area, and particularly like listening to the audio sections about the Picts, Jacobites and about the sieges of Stirling castle.
On my birthday we met my parents in Inverary and visited both the jail and castle there.  The jail had some horrific stories of what happened to the people of the area.  The children had audio headsets to listen to the stories of the jail, I'm not sure they understood everything, but I personally felt sorry for people being jailed, killed or sent away for minor crimes that probably only happened because they were poor.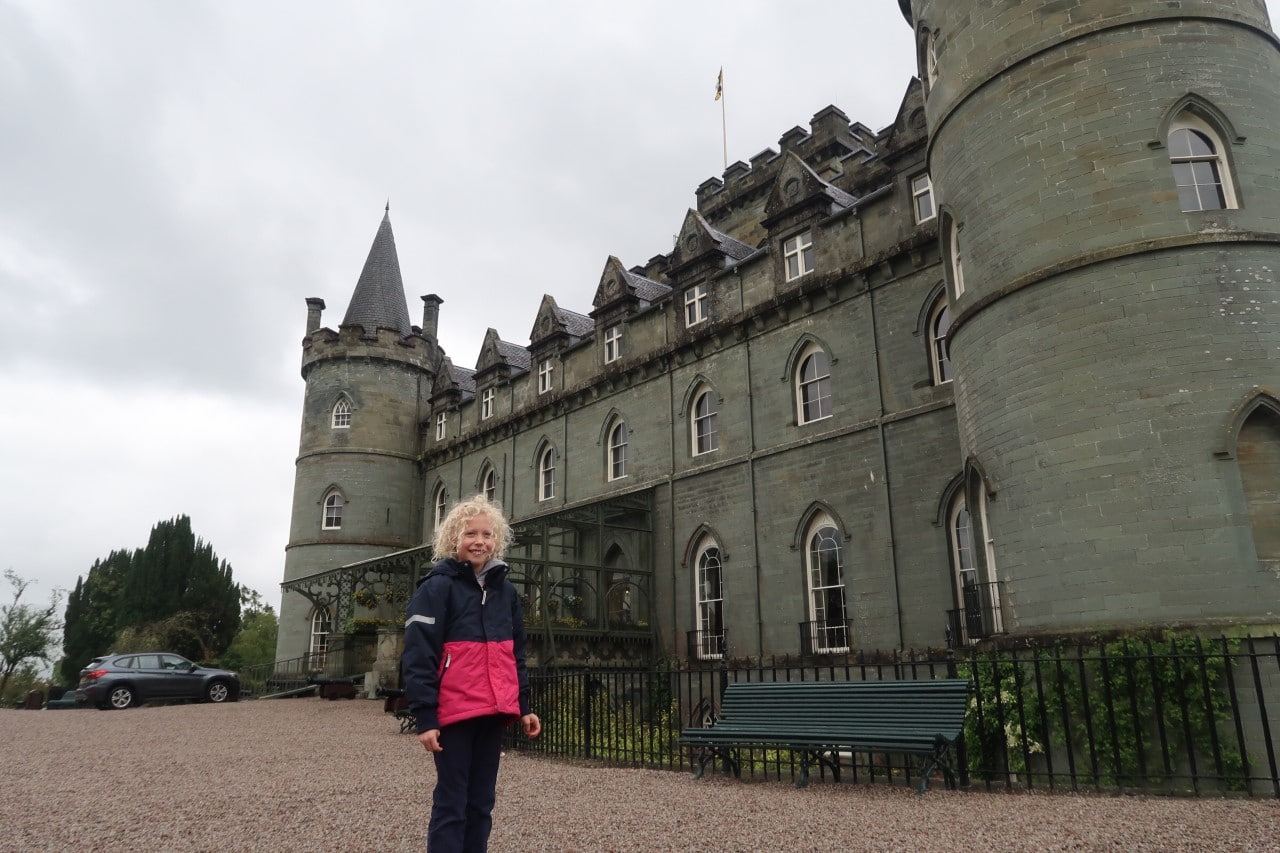 Invrerary castle on the other hand is much more luxurious with plenty of beautiful paintings, hundreds of pieces of weaponry and opulent dining room set-ups.  The kids were given a scratch card treasure hunt to complete at the castle, which they had great fun searching for clues.
Whilst we were in France we visited a working windmill, which was fantastic.  My eldest wasn't convinced it would be interesting to start with, but after he was excitedly telling us about the cogs in the top and they were moving the different parts of the wooden structure.  We could even see how the different types of flour were sieved at the end.
In France we also visited a 'mining' exploration area where the children could sieve for gemstones.  It was very unrealistic as the soil was pre-filled with gemstones, but interesting for them to see how people used to sieve through material to find gold and other precious stones.
We took out an Egyptian Horrible Histories book from the library.  Although we didn't read it all, our eldest was interested in reading a few chapters of the book.
Geography
Our month was off to a good start with a trip to Alton Towers, which might not seem like the most obvious place for learning, but learning really happens everywhere!  The kids were particularly interested in Ubercorn's funky facts around the queue on the Go Jetter's ride, with information such as Big Ben is really the name of the bell, the tower is actually called the Elizabeth Tower.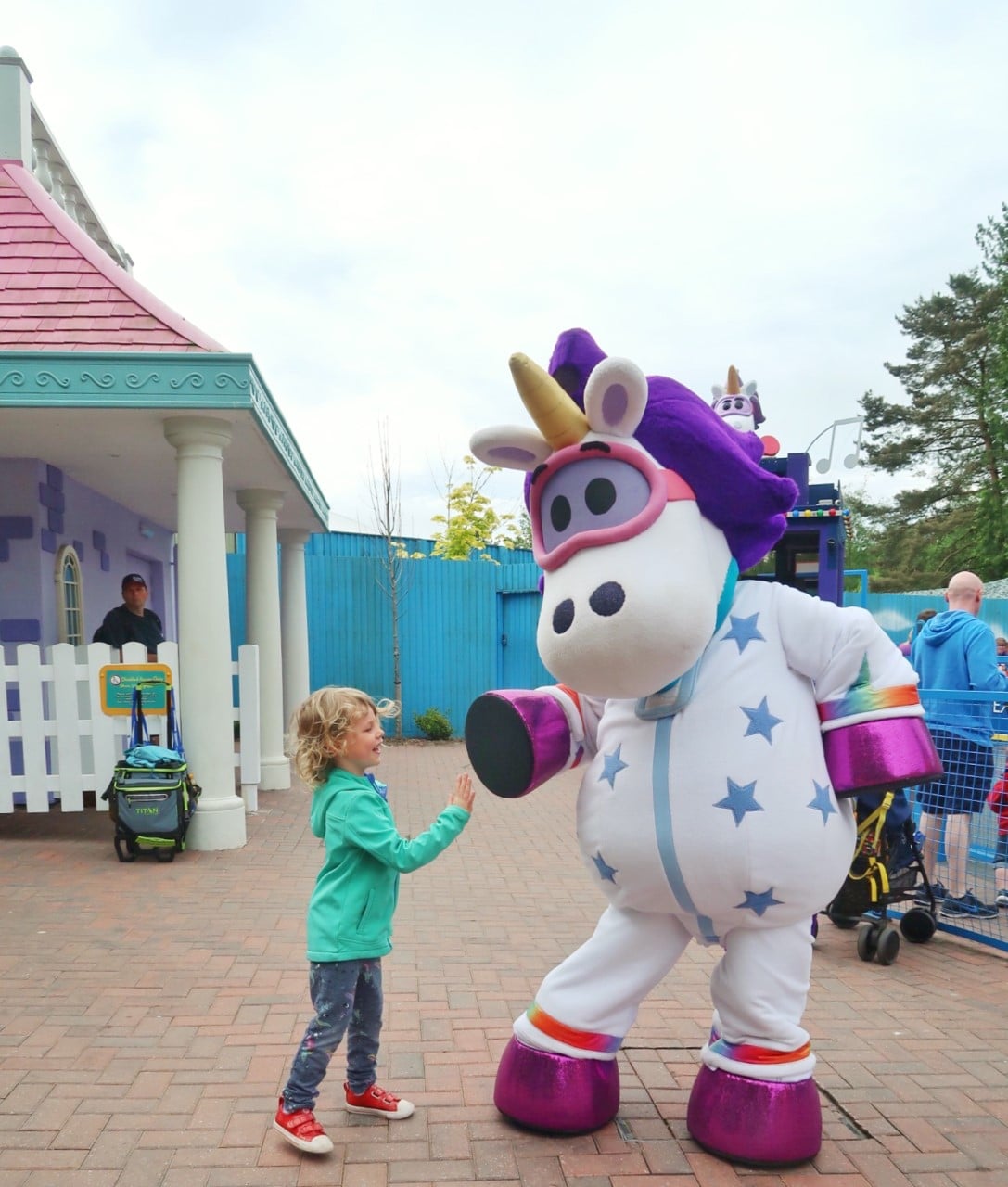 Another purchase of mine this month, were these mats for the table, easier to clean up, but also means they can learn whilst eating dinner.  The Europe and World maps are great for helping them with their geography and remembering the shapes and locations of all the countries.  My eldest was particularly interested in the world map.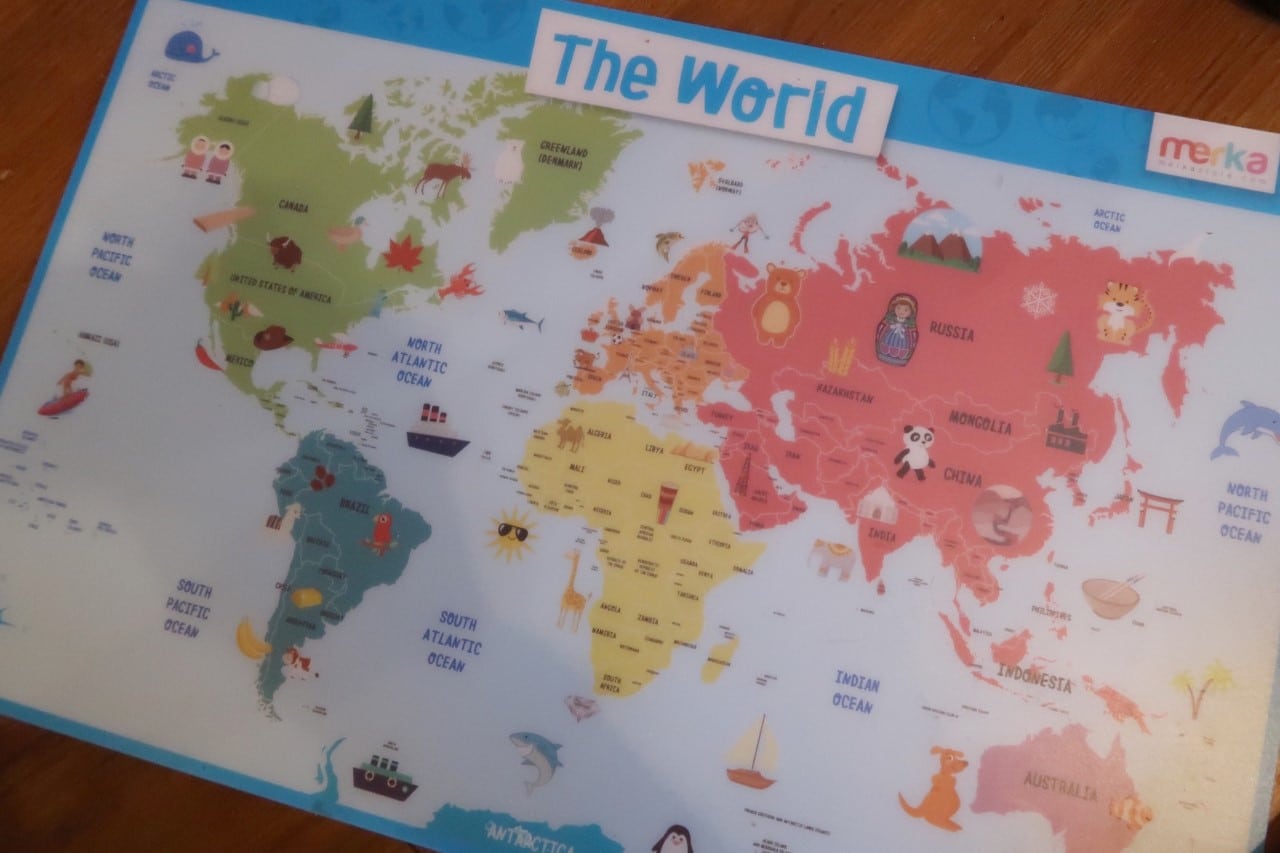 We visited France at the end of June, which meant a lot of looking at maps and pointing out the area of the country we were visiting.  As we stopped in Netherlands (KLM flight!) we also discussed a little about it's location and why a lot of their land is below sea level and how they keep the water from flooding it.
Eldest's volcano top trumps (from a previous Pocket Money Toys subscription box) was well used on holiday and the plane.  Such a small thing for popping in the bag for holidays, but great to discuss different volcano types, countries and the history of how devastating the eruptions have or haven't been.
Music and Art
Neither of my children are that keen on art and craft activities, but my eldest does now seem to enjoy colouring.  I bought him the Colouring Book of Scotland by Eilidh Muldoon, which he's enjoyed colouring places he's visited.  Sometimes in the mornings he also seems to enjoy spending time drawing at his desk, before the rest of us are awake.  He's always been an early riser, but at least he keeps himself quiet these days until the rest of us are awake!
Our eldest continues to enjoy using the keyboard, mostly playing the same few songs, but occasionally making up his own tunes.  Littlest prefers to sing and dance to his music rather than play an instrument, but he still has the occasional go on the keyboard too.
Pin For Later