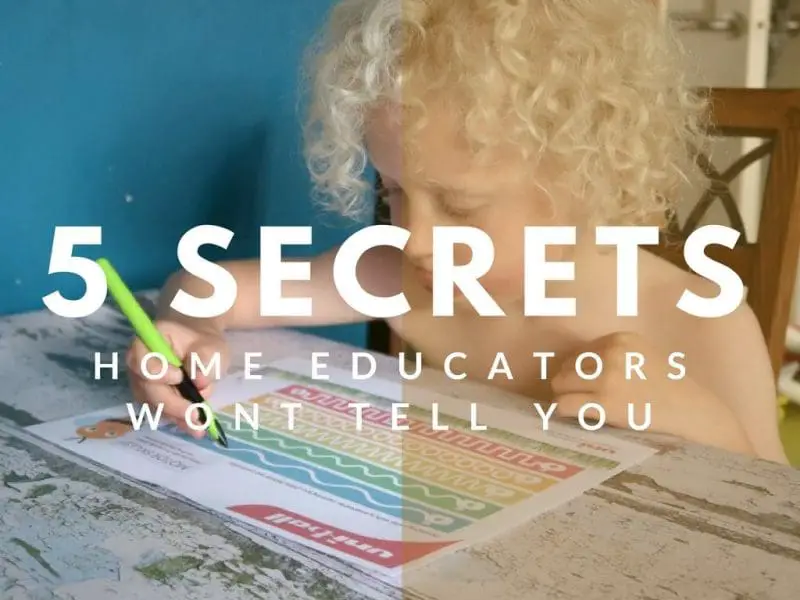 Home educators can be a secretive bunch.  We don't always tell you everything as we don't think you really want to know, or probably can't be bothered explaining it!
Here are a few home education secrets!
Secret 1.
We really aren't 'doing' much.
When you ask a home educator what they have been doing you will get one of two replies.  Either 'Oh nothing much, just life' or a list of everything they have managed to complete that day/week in attempt to prove that they have done 'something'.  The truth is a lot of home education is relying on the child to learn themselves and not needing to be pressured with strict timetables and sitting down to do hours of work.  Yes, some parents like their children to sit and do workbooks or certain topics, but the truth is that it's is likely to be on the child's terms.  Others like to unschool and give our children complete choice of what they learn and it's amazing what they do learn without the pressure!
Secret 2.
We aren't that patient!
So many people come up with the reply 'Oh, I couldn't do that.  I don't have the patience!'  Well the truth is I don't need to be, the kids learn through play and exploration, I'm not sitting down and teaching them.  Telling your own child how to do something that they do not want to learn does not go well!!
A typical day for us may include exploring a woodland (P.E), discussing different plants and considering why they grow there (ecology), watching a nature documentary (biology), playing Monopoly (Maths), reading stories together (English), painting (art) and of course lots and lots of play.  None of this is seen by others as serious work, but for children it is, they really are learning!
Secret 3.
More often than not they will be late.
I have always been that friend who is on time.  Actually, no my friends will tell me that I am normally at least 10 minutes early and really struggle to be late.  But over the last few years I have learned to relax and not worry so much about being on time.  It's ok to get places late and your friends aren't going to go mad if you're a few minutes late.  That lack of stress means that home educators are usually late, even me! But don't worry, we will always be on time for the important appointments and meetings (just in case you're thinking that we don't instill the importance of time keeping into our kids), just not the everyday stuff.
Secret 4.
Home educators are human and will always have some wobbles about home education.
I'm sure parents of school children will have wobbles too, are they at the right school, the right area etc?  Well home educators will also worry, it's not the norm and we often feel judged.  So many people appear to judge us for taking a different path and we don't want to prove them right or let down our kids.  Our kids are happy and loved and learning for themselves, but occasionally the worry about when they will read or write legibly can become a worry, or perhaps that they don't make friends as easily as we had hoped.  But the bigger picture is that in the long run we are doing what is best for our children and despite our worries we are happy with that choice.  Sometimes we need to have faith in our offspring and everything will turn out right.
Secret 5.
They probably ARE weird.
As weird is often considered as someone doing something against the grain and being DIFFERENT, then home educators are probably weird.  Home education is not the norm and we would probably let our kids do things yours aren't.  So yeah, we're weird.  And so very proud of our weirdness!