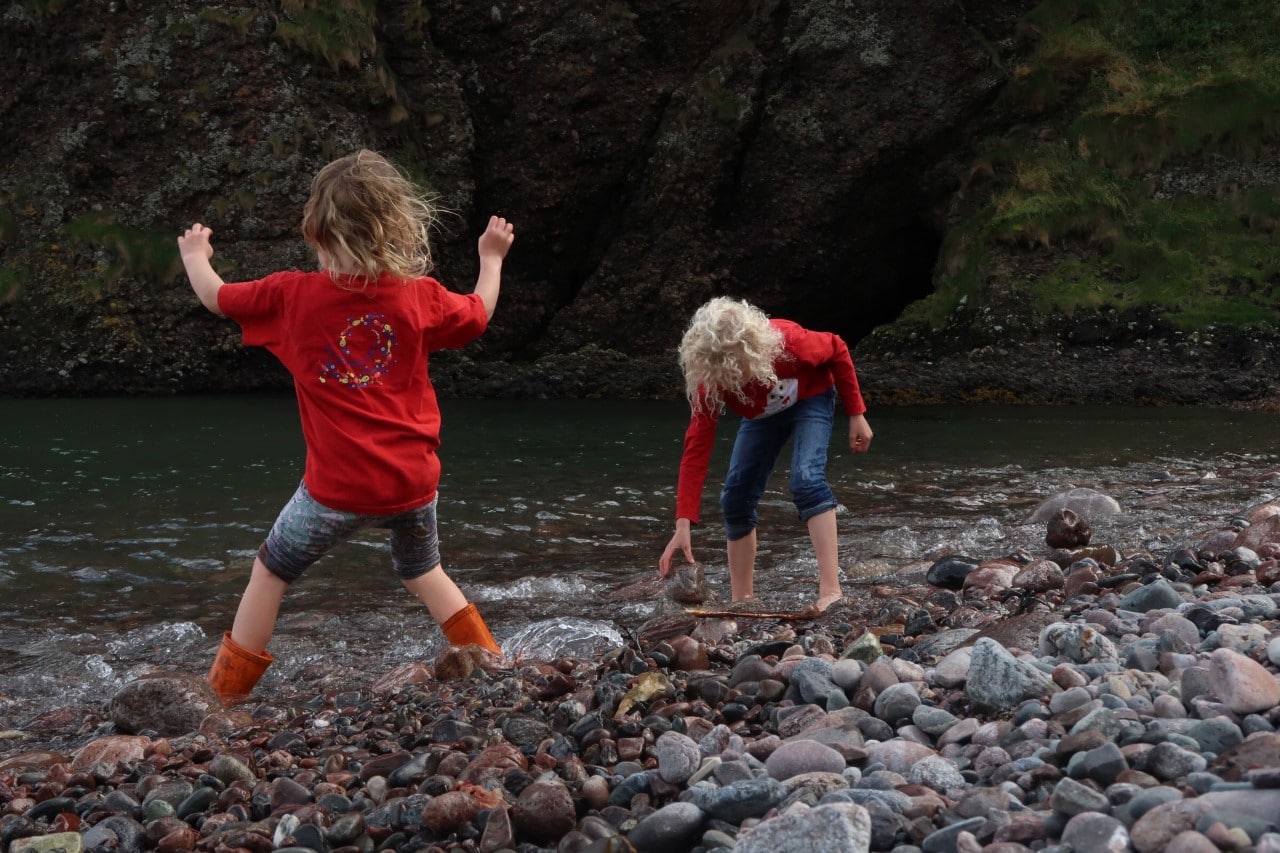 This was a special month for our eldest as he turned 8 years old.  So there was plenty of time for parties, presents and a cake or two!  We also managed to squeeze in two trips, one to Aberdeen and the other to the Peak District, along with plenty of educational activities in-between!
Here's what we've been learning this month…
Home Education
Science
We've had another bumper month of science activities, all through the kids choice of course.  It's one of their favourite subjects and it can fit in bits of maths, English, exercise, history and even geography!  So although these activities are under science, they really can encompass so much more!
In our science group we learnt how the ear works and made our own experiment with vibrations to observe how the liquid in the cochlear actually vibrates to sound.  The kids made a contraption out of cardboard tubes, balloon, a straw and bowl of water.
Another week we made film canister rockets, where we added water to an alka seltzer tablet.  The children experimented with adding a small amount of water and larger amounts of water, as well as smaller and larger pieces of tablet.  It turned out that the best rockets were those with a smaller amount of water and more tablet crumbled in, they built up a lot more gas and shot high into the sky.  Although they did take significantly longer to pop!
This month has involved a lot of interest in water wheels, mills and canals.  A whole engineering topic in themselves, along with all the history alongside!  It started with a visit to Cromford Mills whilst on holiday, where there were various interactive cogs and waterway activities.  Our favourite was one where I had to pedal a bike to start the water flowing (the children's legs were too short to reach the pedals!), which powered a water wheel that moved cogs and metal wire attached to a pencil, that drew a heart!  A great chain reaction and definitely an interesting way to see how a water wheel can power axles and cogs for different machines.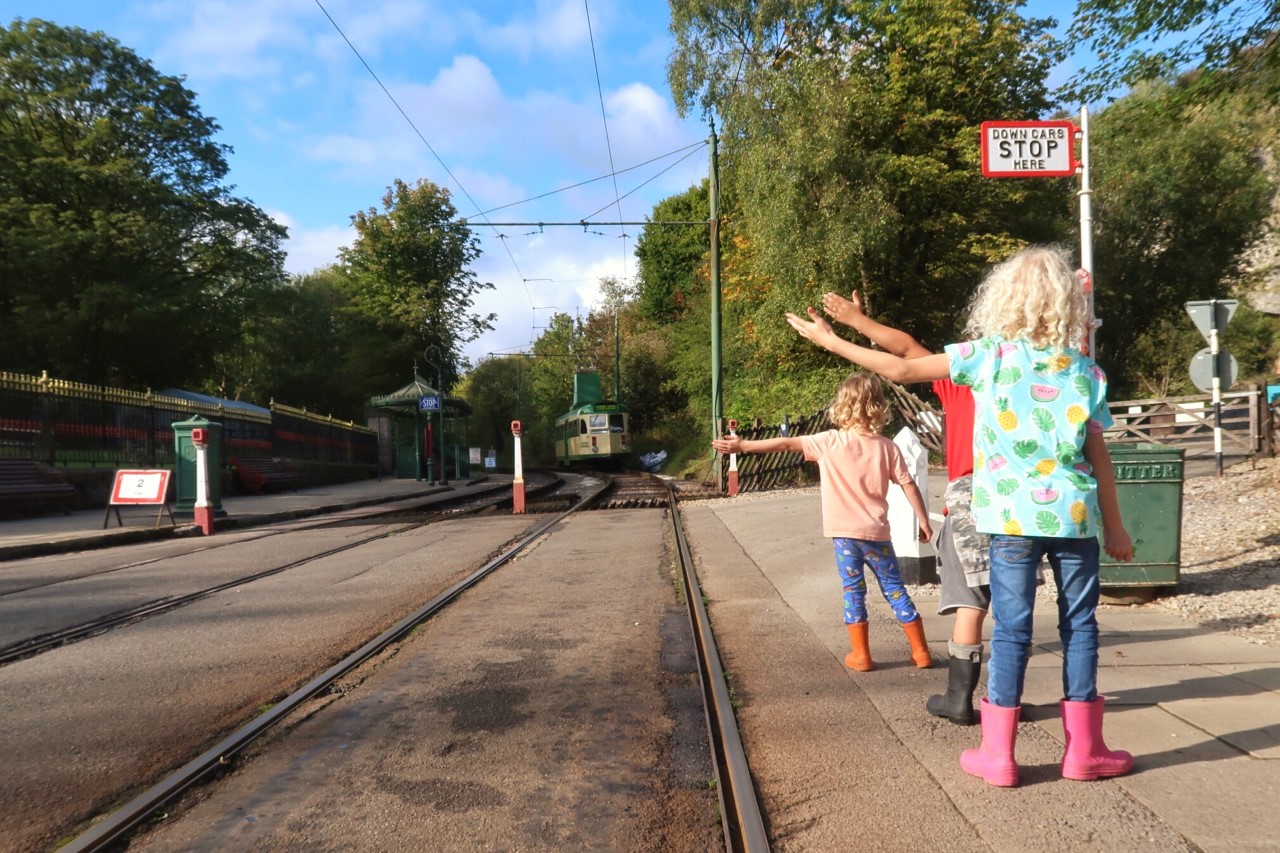 Whilst we were in the Peak District we also headed to Crich Tramway Village, which is a fantastic family orientated attraction.  The kids can go on the trams, which is fun, but also learn about how the trams work too, along with a lot of history!
They also learned about spinning wheels and why the fibres in cotton can break easily unless they are spun tight.  Canals and lock systems were explained as part of how produce was shipped off to other areas of the country.  As we didn't get to go on a canal at the museum we headed off to the Falkirk Wheel, the world's only rotating boat lift.  There the kids learnt how the wheel rotates, whilst keeping the gondolas continually level.  We even had a chance to see the locks and a bridge working on the canal.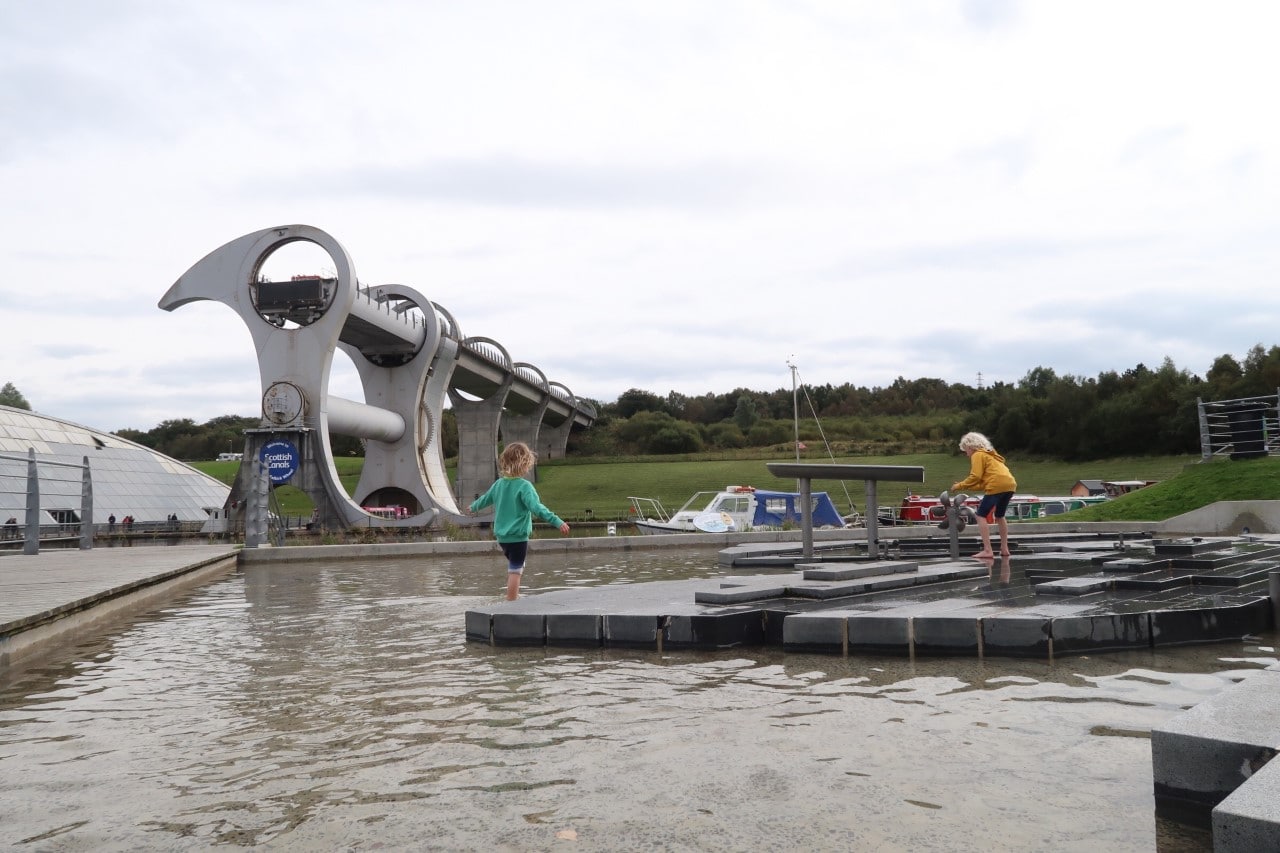 Eldest also had a night away for Beaver Scout camp.  They had a lot of activities to complete, but one of the favourites had to be the water rocket, where they could shoot rockets high up into the sky with water pressure!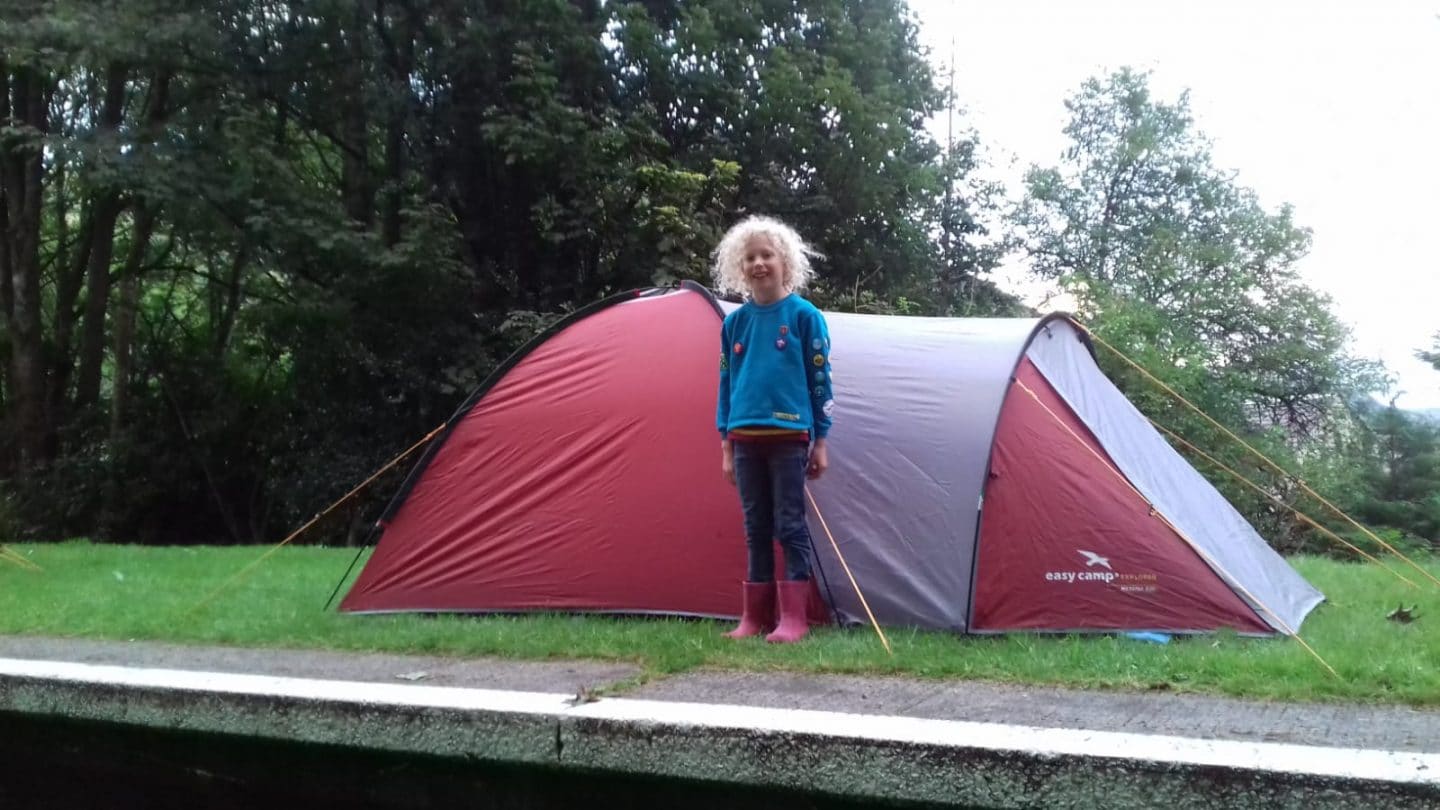 Youngest has a continued interest in building towers from paper cups and creating a catapult from a couple of cups and lollipop sticks.  Partly building and partly destructive, but he does enjoy it!
An afternoon at The Lodge in Aberfoyle is always fun, the kids favourite part is playing with the sluice gates at the water channel area near Little Fawn waterfall.  However, we were also lucky enough to see some wildlife, including a red squirrel (near the hide) and a slowworm on the way up to the visitor centre.  Discussions about the slowworm included why it was more like a lizard than a snake and we had to look up why it was called a slowworm when it's actually quite fast!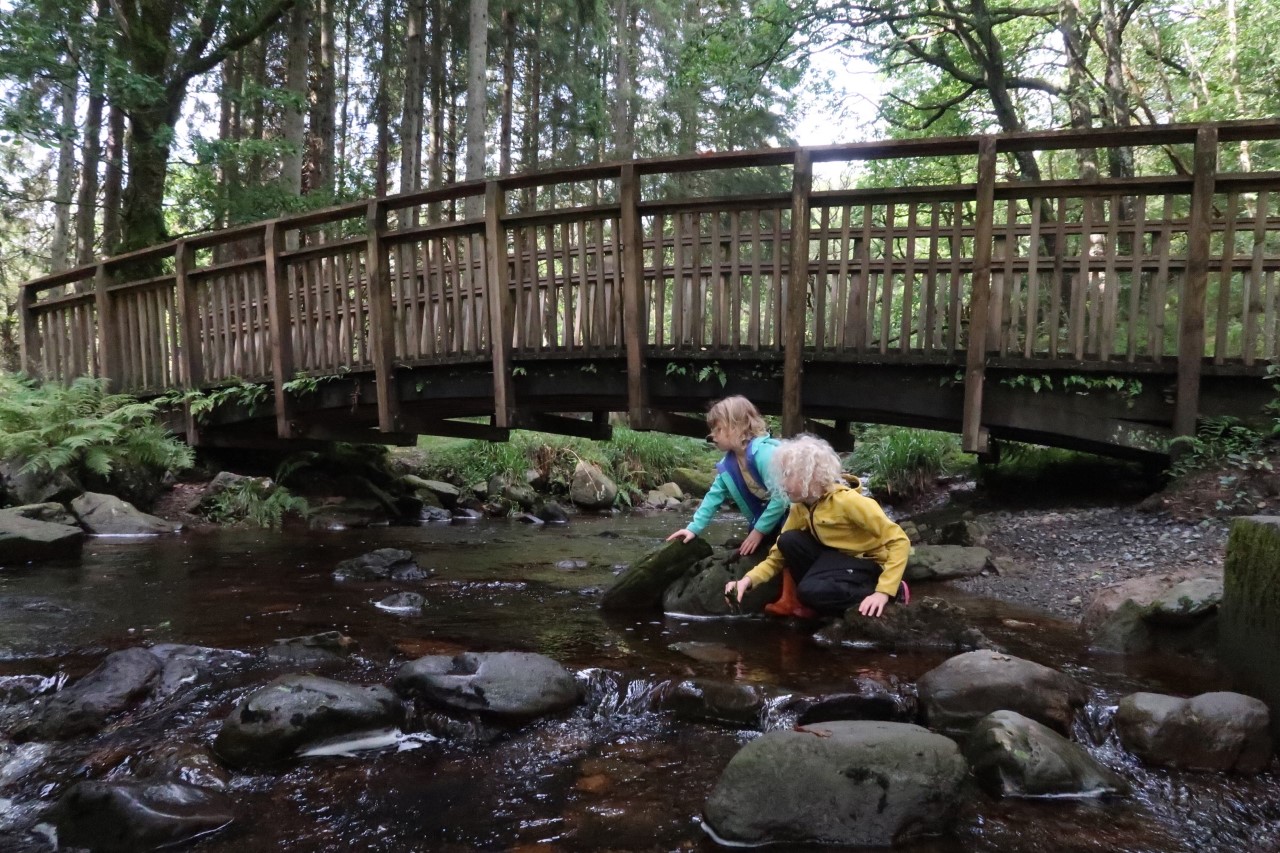 We also experimented with creating different stick and plant boats, working which plants and sizes float best and how best to tie them together.  Then of course we raced them down the stream!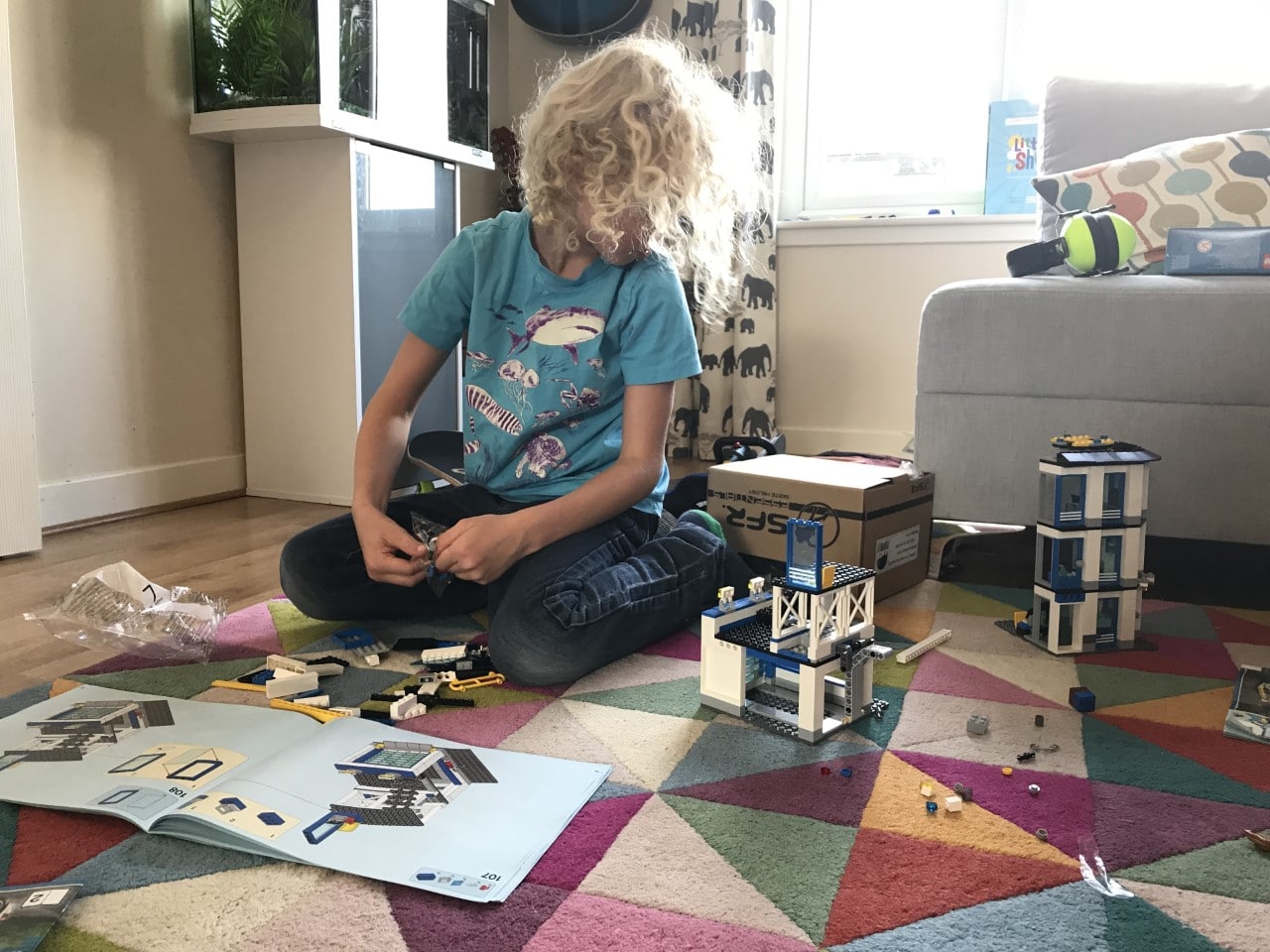 As it was my eldest's birthday he got a few pieces of Lego, which he immediately built!  I gave him the option of going out somewhere fun on his birthday, but all he wanted to do was sit and build Lego all day long.  Which is just so typical of him, when there is new Lego to be built he'll sit there for ages until it's finished.  We also bought him a new Magformer's set, we have had a smaller set with wheels for some time, but chose to get him the Funfair one that can build a ferris wheel.  He loves it too and has spent quite some time combining his two sets to create new things!
Nature is always part of life for our family, we spend a lot of time outdoors so it's good for the kids to find out how things grow.  As we've been collecting conkers from Horse Chestnut trees we've been discussing how they grow and how we can help them germinate so the kids can grow their own Horse Chestnut trees.
The National Stone Centre in the Peak District is a brilliant place for a day out with the kids, it's also pretty educational! There's a small museum discussing different rock types and how earthquakes work (even an area where you can create your own earthquake!).  Outside you can learn about the history of the area through the geology and how there was once a lake here!  We also did some gemstone panning, finding various types of gems in the sand.
Unstructured Play
Every day the kids need time to play freely without any interference from adults, it's completely unstructured and up to them how they play.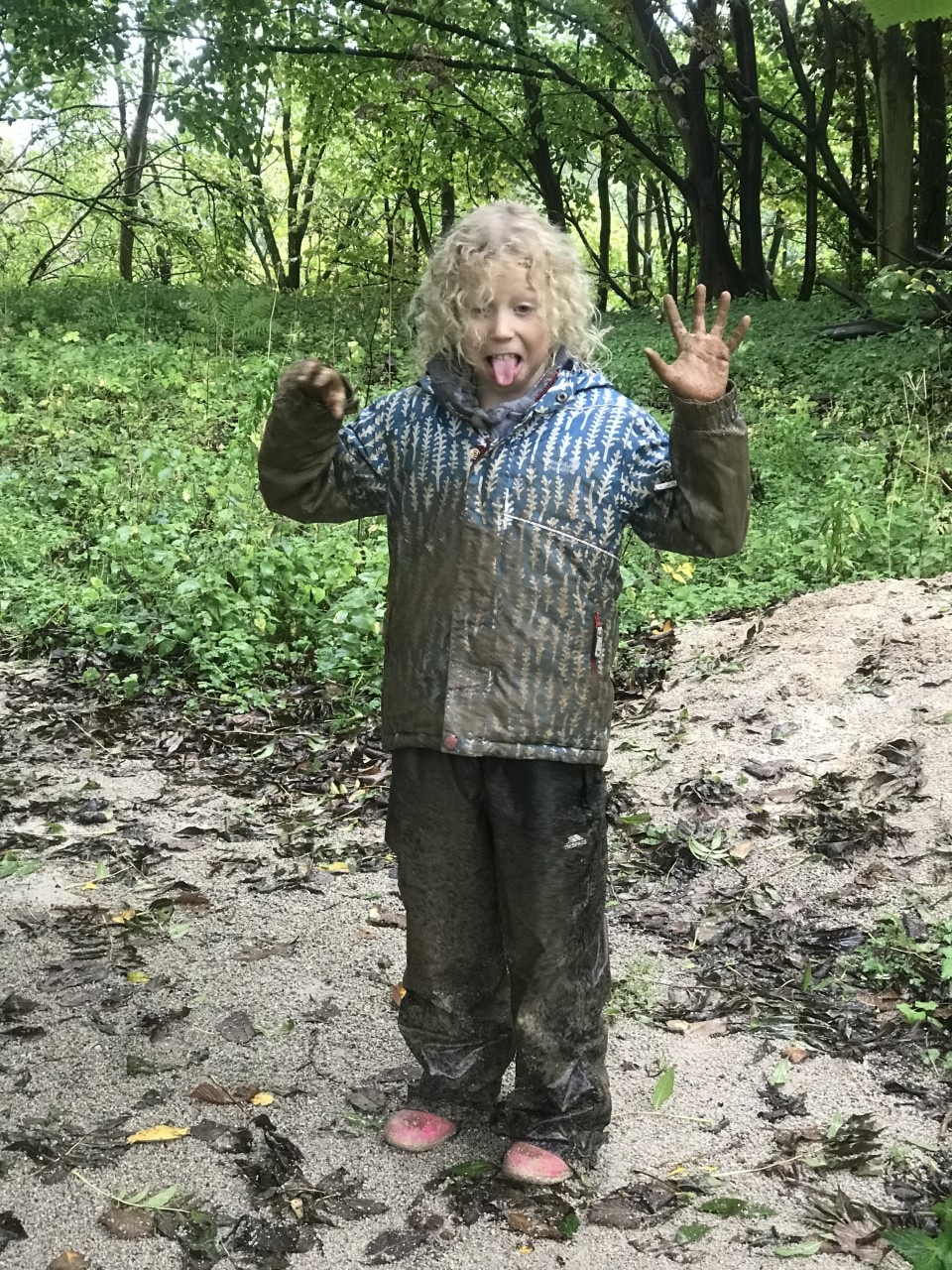 We usually head to the woods at least once a week for the kids to play and often have a fire too.  Recently the children have been enjoying jumping and splashing in the stream, getting entirely soaked before we have to head off!  Fortunately I now know to bring a towel and spare clothes everywhere we go!
Their favourite kind of play with their friends is always imaginary play, from pretending to look for crocodiles in the stream to setting up their own houses complete with bedrooms and kitchens or being various animals climbing in the trees.  It's fun to watch them, and although I don't always get what is going on there is certainly a lot of discussion and compromise.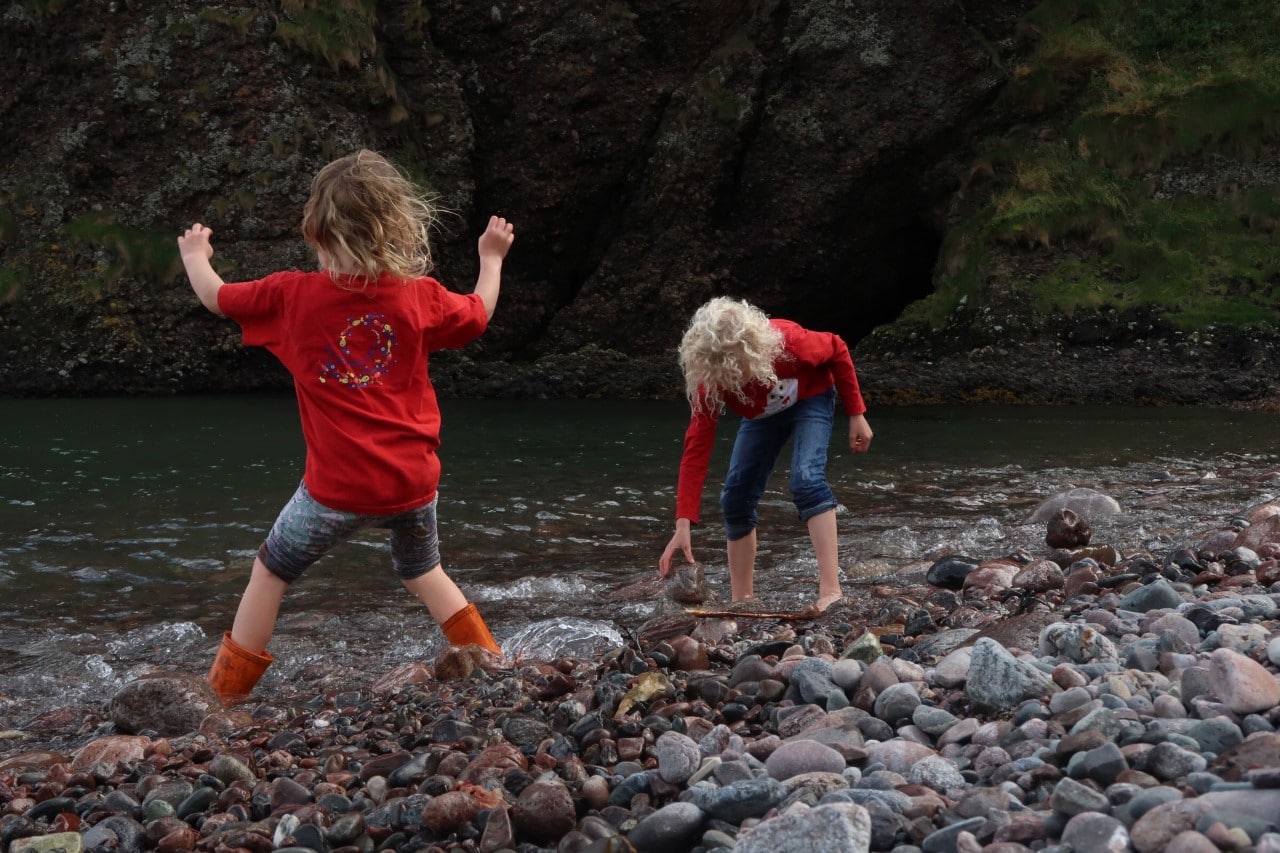 Even when it's just my two on their own I still give them a chance to play without my supervision, whilst in Aberdeenshire it included playing in the sea and letting the waves knock down stone houses they built.  Then at the play park they had a time machine that took them back 230 million years to hunt for dinosaur eggs!
Reading and Writing
The children finished their library challenge last month, but received the certificate and medal in September, which is always a fun presentation at the local library!  We've also been visiting the library each week to get new books.  The 8 year old is still going through the Dirty Bertie books and littlest the Rainbow Fairy books (there seems to be no end to those ones!!).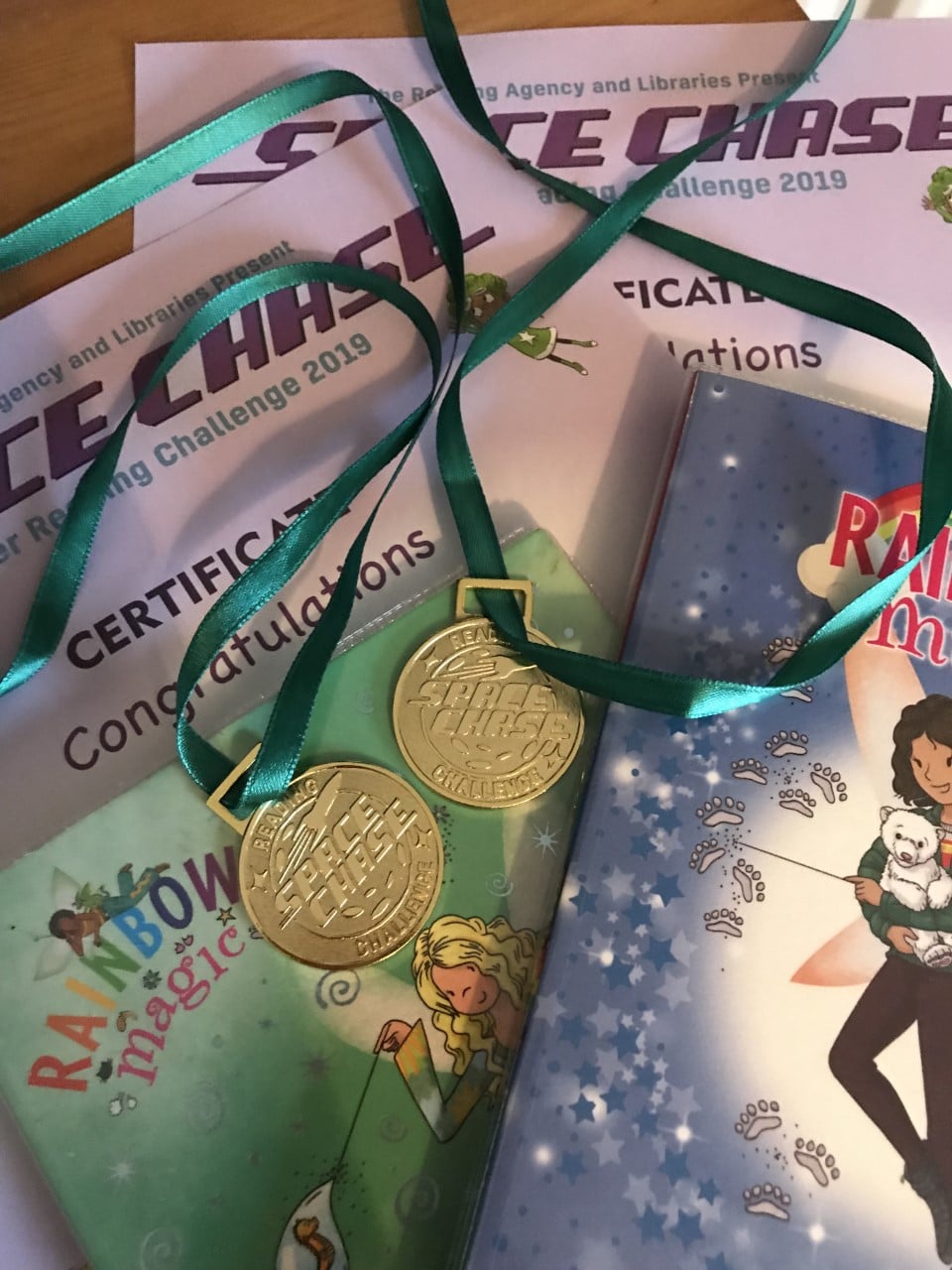 I also bought some new educational board games, including some dedicated sight word and sounds games, which both kids enjoy playing.
Mathematics
We've spent a fair bit of time discussing maths in September, mainly at youngest's request.  He's often testing his addition and basic multiplication skills, checking if he has the right answer.  All this is part of discussions, he doesn't tend to write his math questions down yet.  He was asking about quarters and halves recently at dinner time, so of course we had to draw pictures of cakes and glasses to show how fractions worked.  So now they are both attempting cutting food into quarters or more!
We've also made a fair few cakes, biscuits and other food during the month.  Youngest is especially interested in helping with this, which helps him practice his weighing skills.  The 8 year old prefers to eat the food made rather than help make it!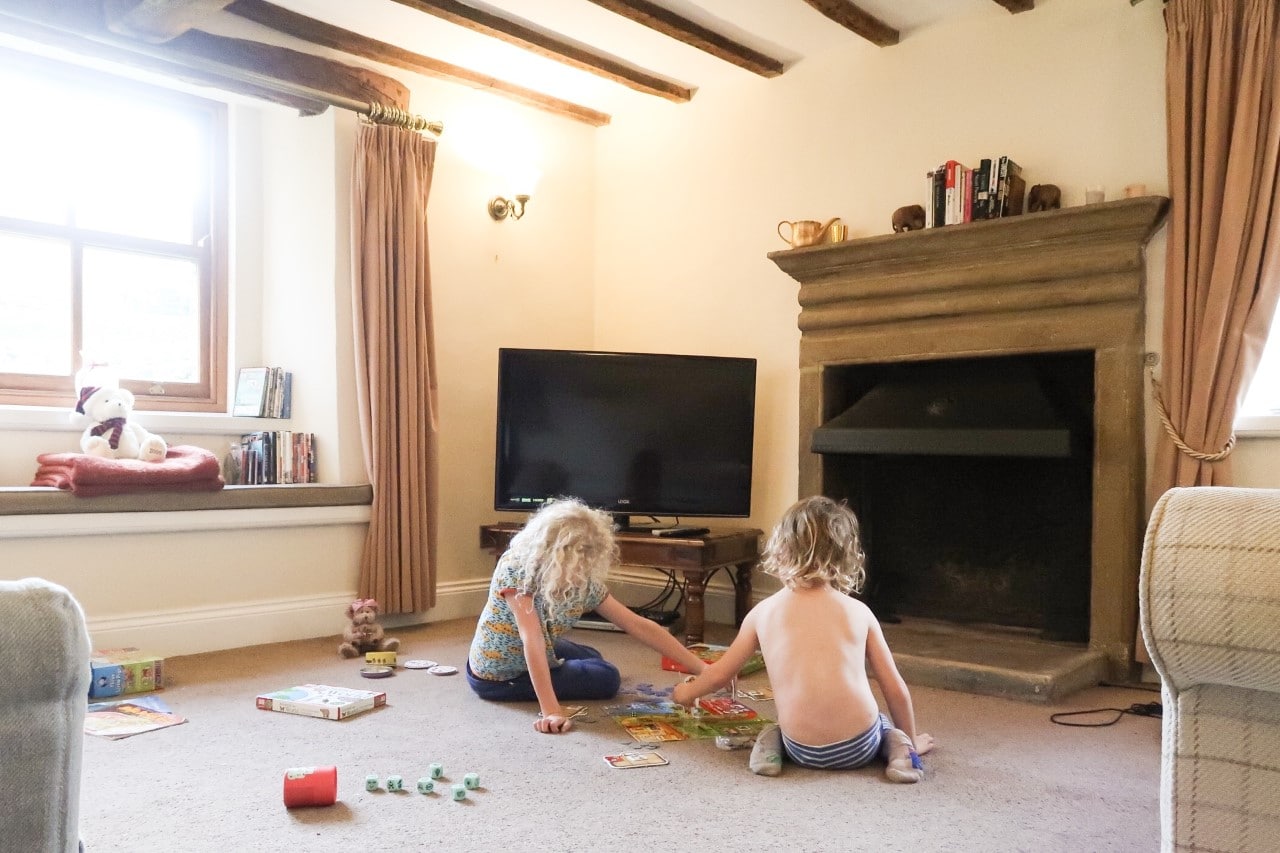 Along with the language words games, I also chose to buy some basic maths games for the children, although they are more our 5 year olds stage than the 8 year old. Although both like to play, they are BIG board game fans!  Even the old favourites are still getting played, with Pop To The Shops from Orchard Toys being played with a lot this month.
They have almost finished their collection of Little Shop items from Marks & Spencer and after finding a lot of coins for them to play with they like to set it up as there own little shop to sell me items. It's great for them to work with real coins and remember which coin is which for the 5 year old and for them both to remember how to add tens and twenty's together to make larger sums.
Exercise
We always manage to fit in a lot of exercise each month.  The kids don't sit still for long (Lego being an exception!!)!
This month has included some cycling around the block where they live and further afield with me, plus walking in the local area and around various outdoor attractions we've visited.  The 8 year old also got a skateboard for his birthday, so that has involved a lot of play outdoors too!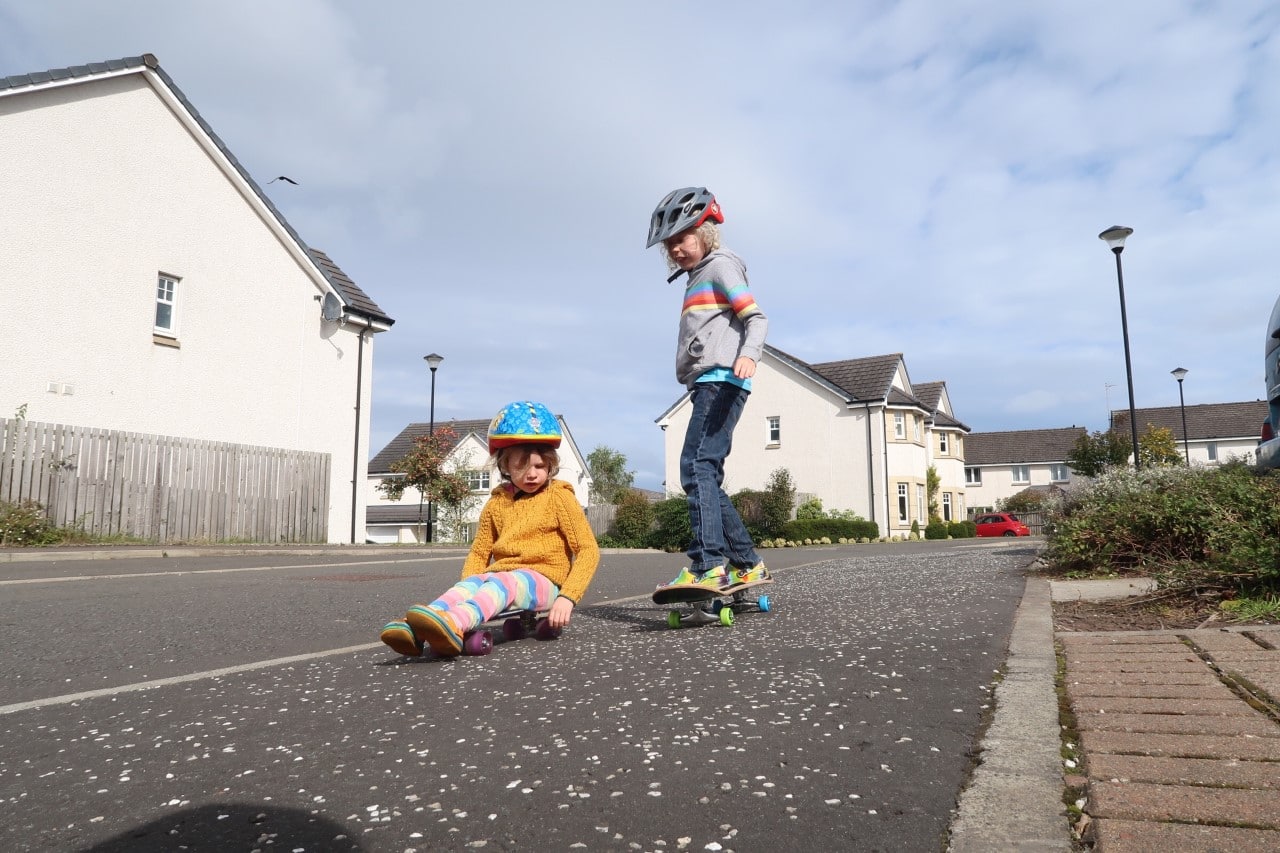 Youngest has enjoyed gymnastics each week and practised at home with sofa cushions!  They both also have multi sports each week, which involves lots of great skills and some team work too.
They also have fortnightly swimming and horse riding lessons, as well as playing together with their friends almost every day.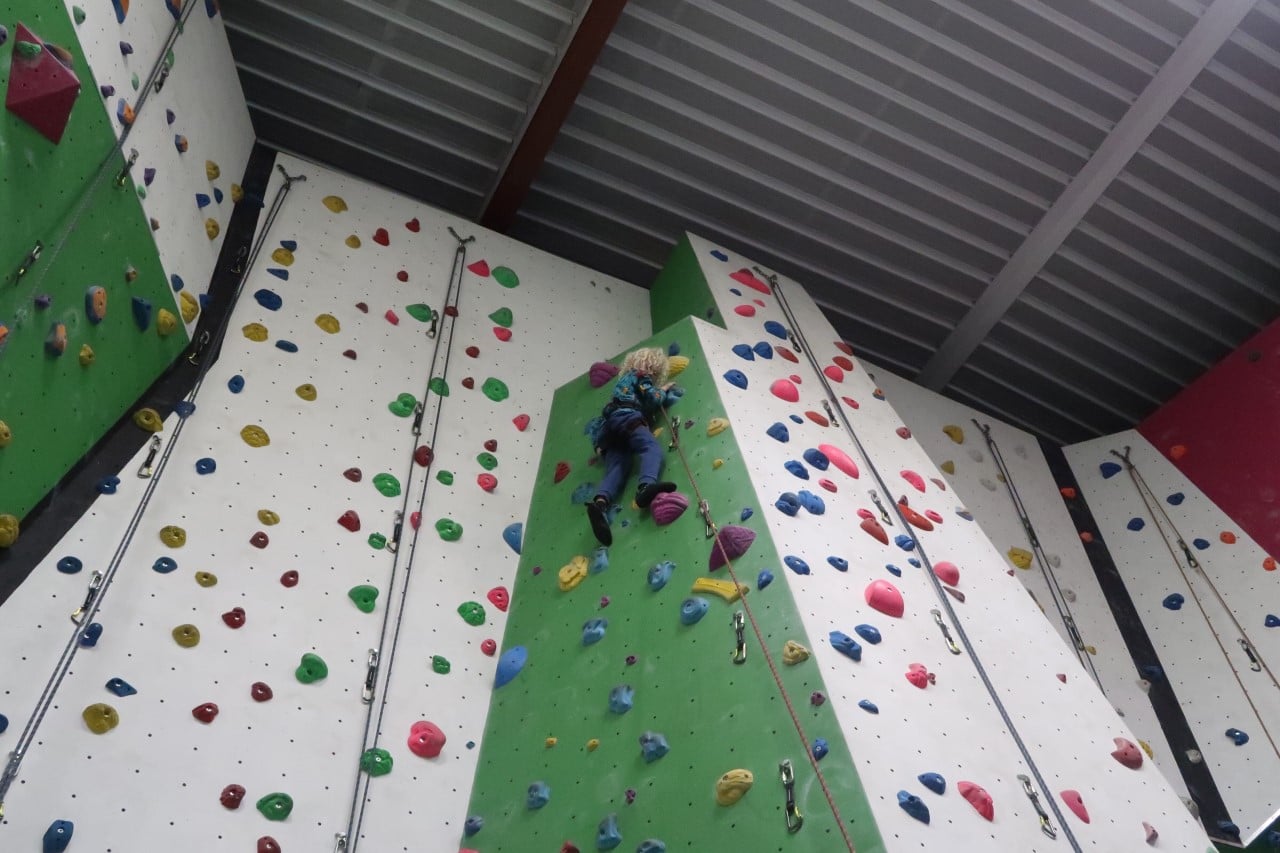 Eldest had a few friends round to Perth college to go climbing with him for his birthday (we decided that the 8th birthday is when parties end!).  They all had a great time and I loved seeing my two doing so well on their first attempt at a climbing wall!
We also had fun at a local fun day, trying out aerial acrobatics on silks.  Littlest really loved this, although he's too young for the current classes.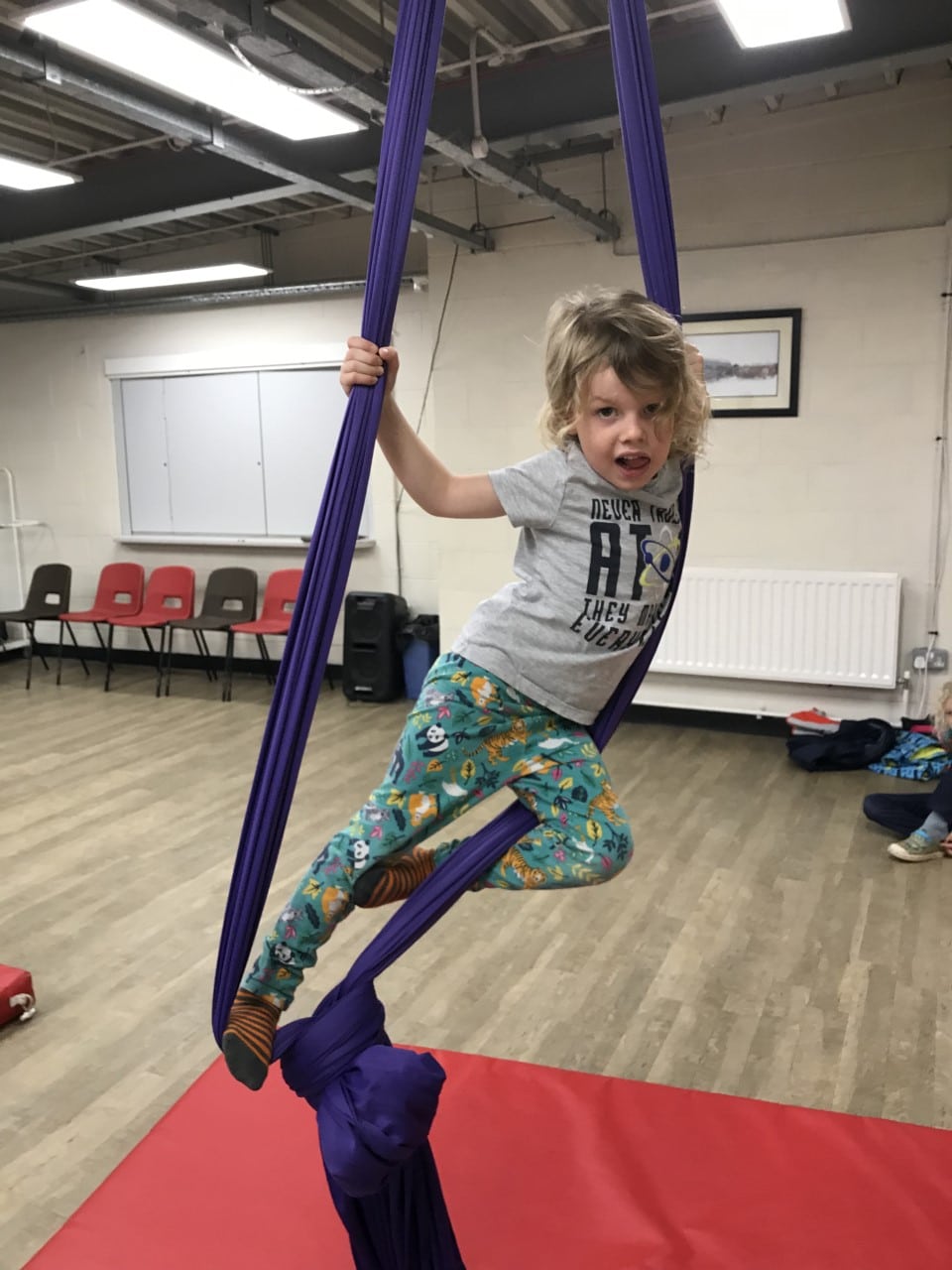 They also had fun with with archery, eldest has an archery class once a week at the moment, but the 5 year old has a to wait a couple more years before he can join in.  So littlest was excited to get his hands on the bow and arrow, managing to get bullseye at one point too!  He's desperate for his own bow and arrow!
History
Cromford Mills was full of history and the kids got stuck in to all the interactive exhibits.  My two loved the section where they could learn about Arkwright's invention and how it revolutionised the factory process.
In the Peak District we visited the Crich Tramway Museum, which my two absolutely loved.  They could see various trams from around Europe and all the way from horse drawn to electric.  Then inside the buildings we could learn about the lives of the people who worked on the first trams and during the war time too.
There was plenty of history at the National Stone Museum too, with the history of a tropical lagoon and reef system to explore through geology.  It was great for the children to understand that rocks can tell history too!
A trip to Dunnotar Castle whilst at Aberdeen was interesting for the children to learn about living by the coast from Pictish times through to the 1700's.  There were lots of interesting parts of the castle and for the second time in a Scottish castle we found somewhere they kept a lion!  Stirling castle being the other castle, which has a Lion's den!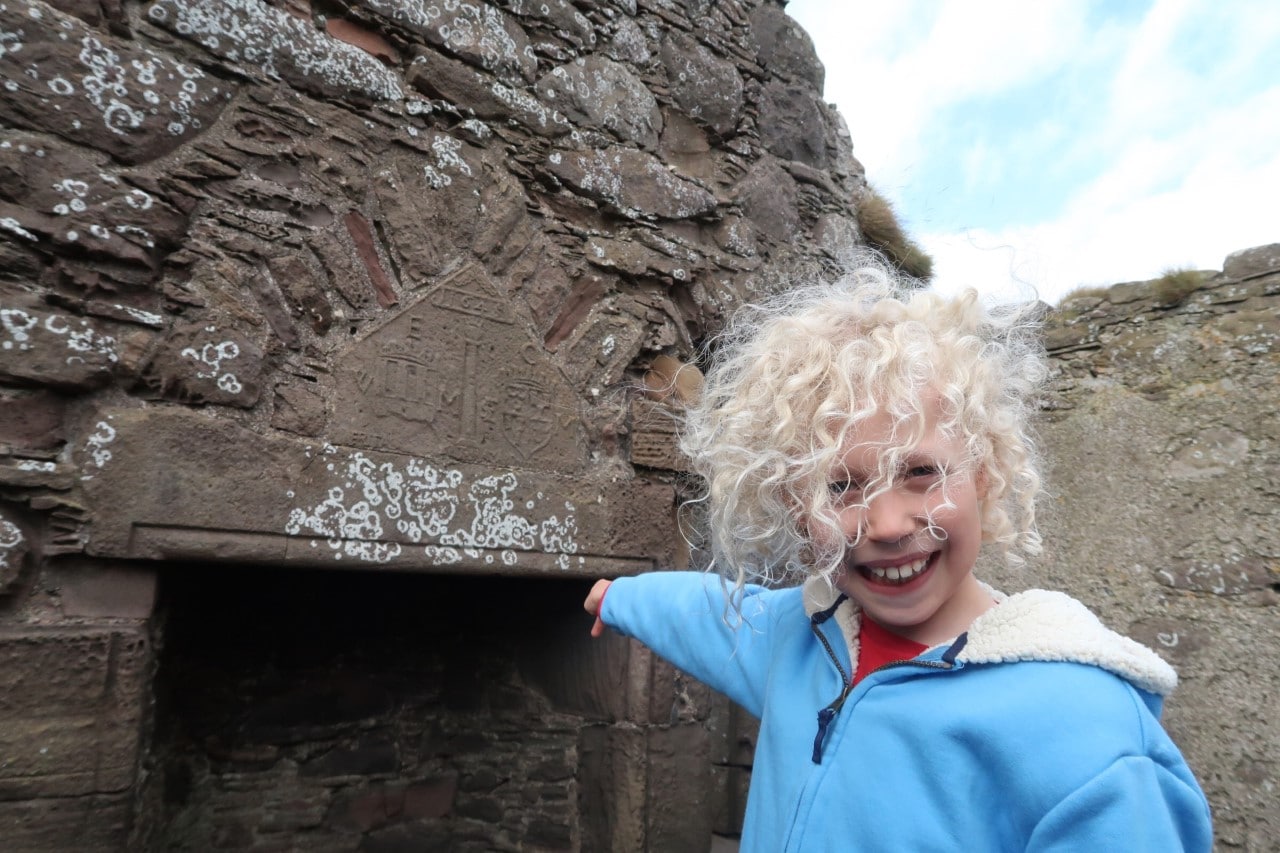 Music and Art
The eldest discovered water colours this month, when we took drawing and painting items with us to Duthie Park in Aberdeen.  He had great fun painting flowers and cacti.  Littlest had some great attempts at cacti too, but he doesn't have as great a concentration span as his big brother yet.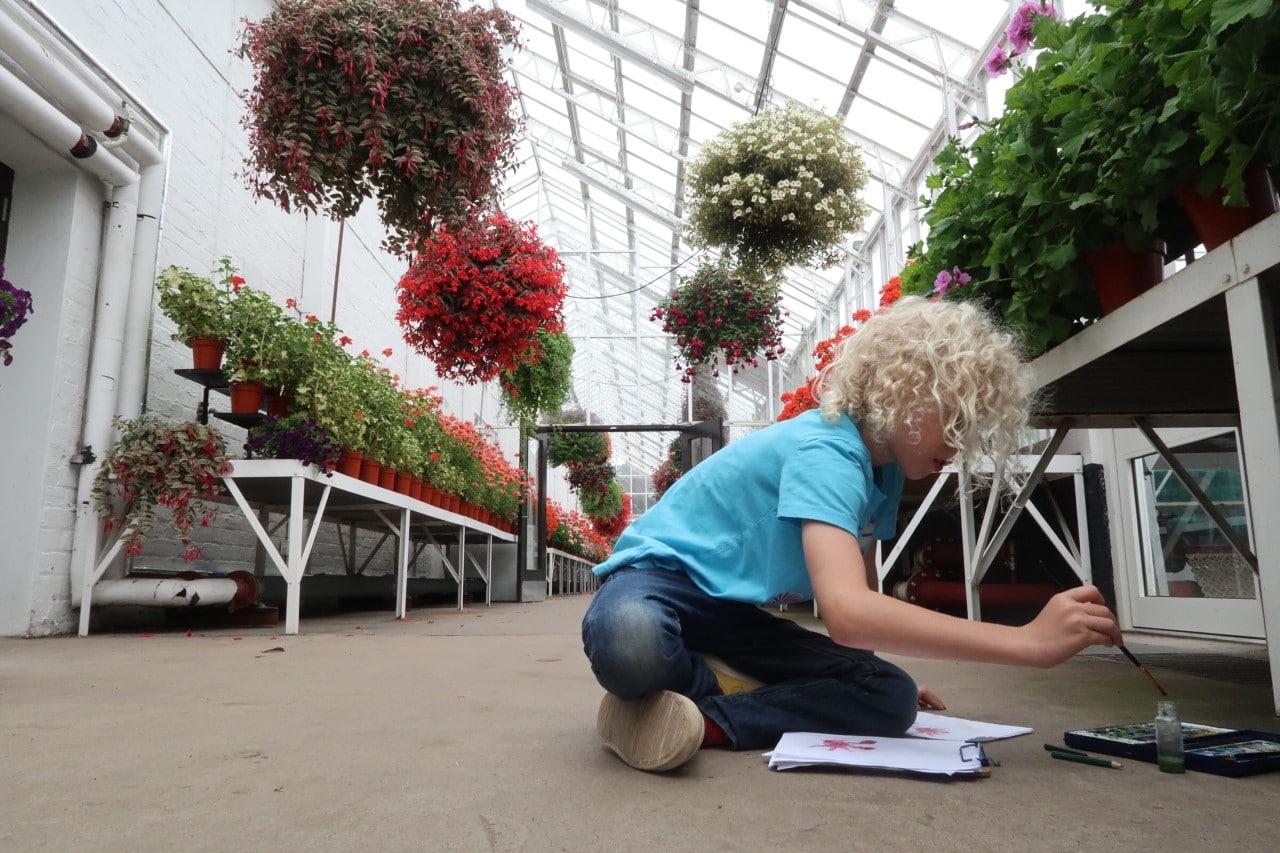 They both love music, playing the keyboard and practising on old guitars, although neither have chosen to learn any more at the moment.
Littlest mostly enjoys listening to music, particularly Disney songs and has been choreographing his own dance routines to various songs, although 'Let It Go' seems to forever be his favourite!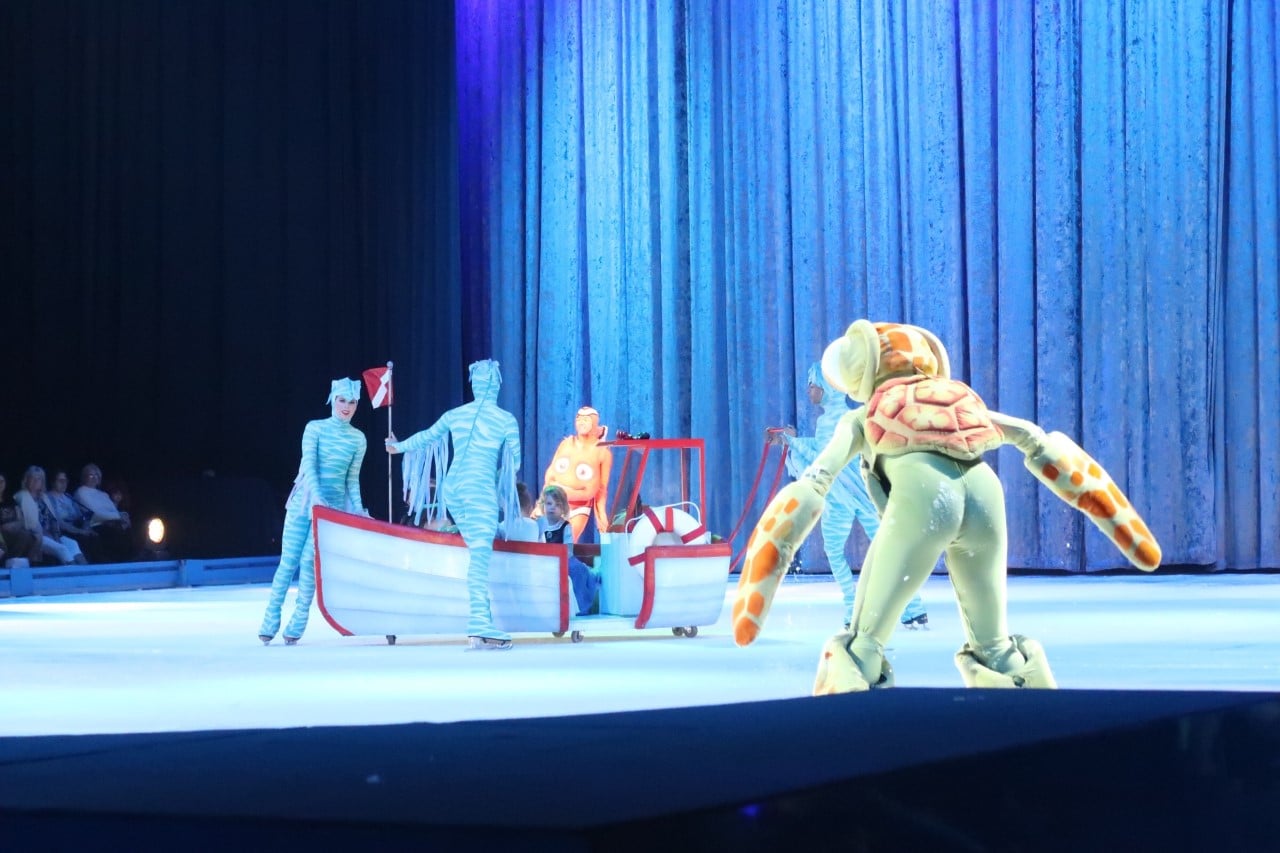 Littlest also got to visit Disney on Ice and watch the dancers on the ice, along with a special treat of his own for him and his best friend.  They got to go on the ice with the dancers in a special boat ice ride!
At The Lodge in Aberfoyle the kids got stuck into a free squirrel craft after exploring the woodland.  A simple craft, but it was nice to see them choose to do a craft someone else had set up!
Whilst we were at the local fun day the children both had a great time creating animations on the computers.  They were simple animations made from paper subjects, but it was impressive how well they worked.
Kids Groups and Clubs
The kids also have all their usual different groups and clubs, so there is plenty of socialisation going on (the main question us Home edders get asked!).
Our 5 year old has swimming, horse riding, drama, gymnastics, multi-sports and dancing during the week, whilst his older brother currently chooses to do swimming, horse riding, archery, multi-sports and Beaver Scouts. They are completely different in their interests, with the youngest determined to be on stage dancing one day and the eldest just loves to play and build.
In addition to their clubs we also meet up with other home educators every Wednesday in the woods and every Friday at an indoor home ed group.  We also meet with friends at parks and other places during the week, which is always fun!
Pin For Later