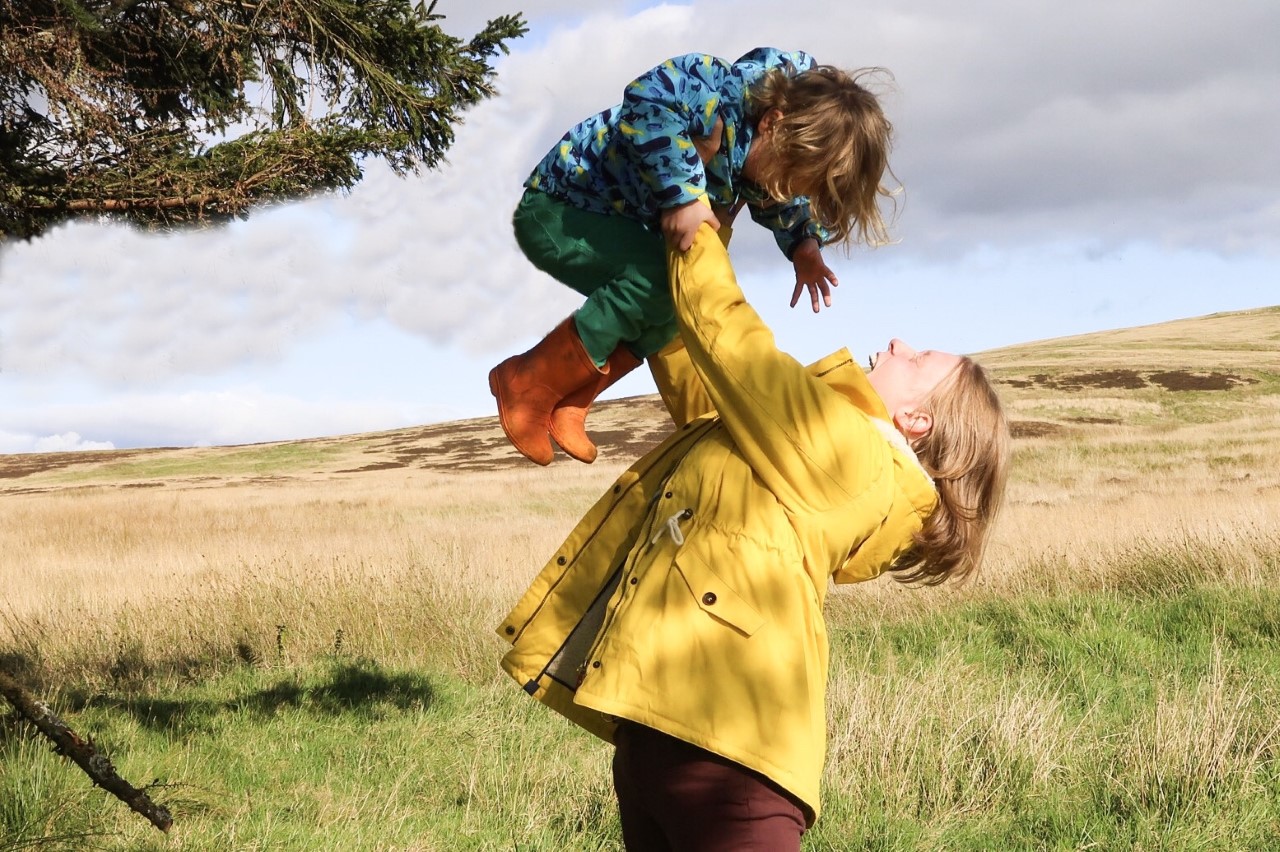 Disclosure:  I have been compensated for this post.
Lighthouse Clothing
I was introduced to Lighthouse Clothing a couple of years ago and still own a gorgeous yellow jacket, which is perfect for summer showers.  They are a Belfast based company who believe that the most memorable moments in life are often the simple ones, a philosophy which I can definitely agree with.
The quality clothing is designed to look just as at home on the city streets as it is on the beach in the drizzle.  Which is definitely what you need when you have a young family to look after!
We were sent several items of clothing for us to review, both for the children and myself.
Children's Clothing
Jack Hoodie
I just love seeing my eldest in yellow, the colour really suits him and the Jack hoodie is great for an autumnal breeze, without being too bulky.  He only turned 8 two weeks ago, however he's quite tall for his age and I've realised that I need to go into the size 9-10 items for them to last more than a few months.  I'm quite glad I did choose a larger size as it's a good fit with a little room for growing, so fingers crossed it will last him almost until his next birthday! Perhaps not, he does seem to stretch quite quickly!!
The detailing on the hoodie is very thoughtful, with nothing too childish, but a small embroidered puffin and the nice contrast of the navy buttons and lining on the placket.  The hood has a contrasting navy and white nautical stripe lining and of course there is a great pocket for keeping chilly hands warm whilst out and about.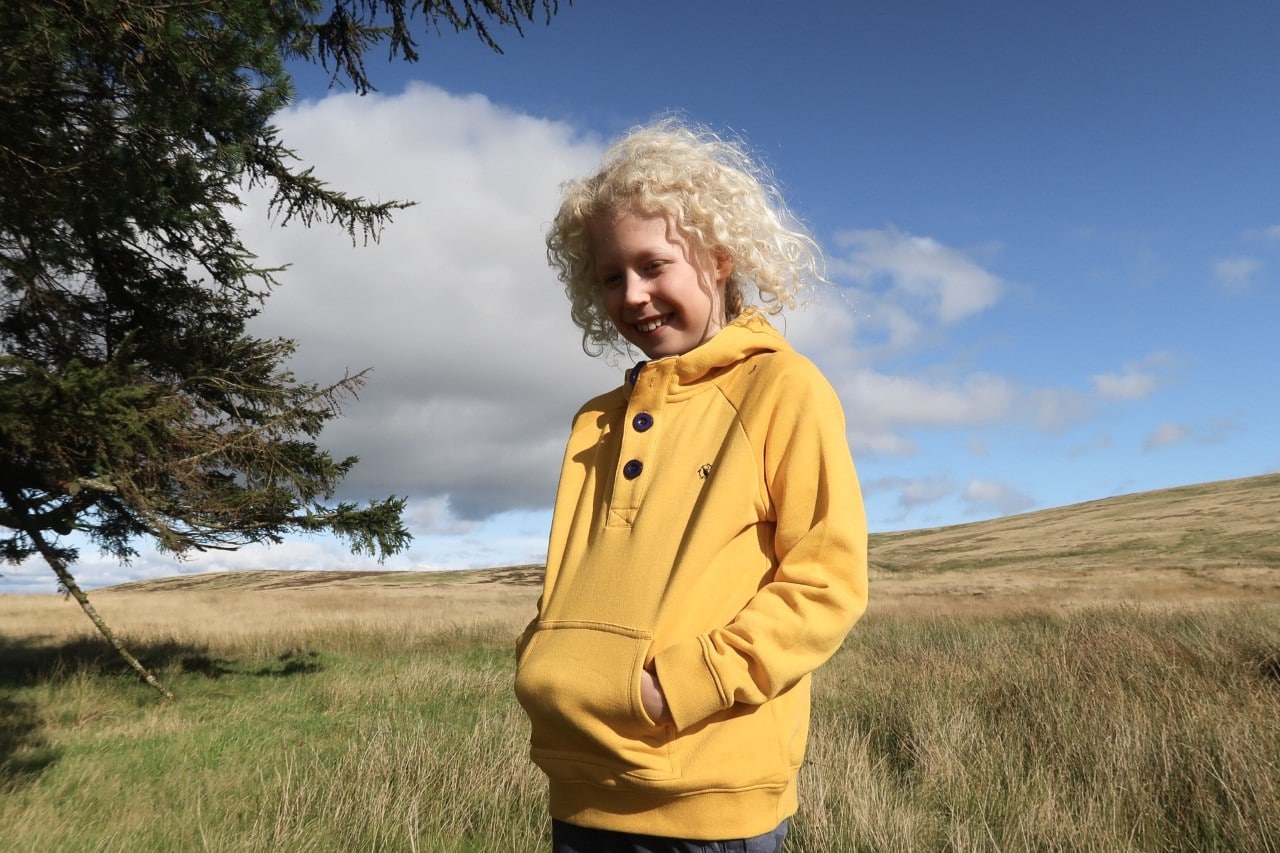 Made of 100% cotton jersey fabric the Jack hoodie is very soft and comfortable.  The 8 year old is very pleased with it and happily climbed up the trees with the autumn breeze blowing a chill over the moorland.  I can the hoodie getting a lot of use this autumn!
Atlantic Rain Coat Whale Print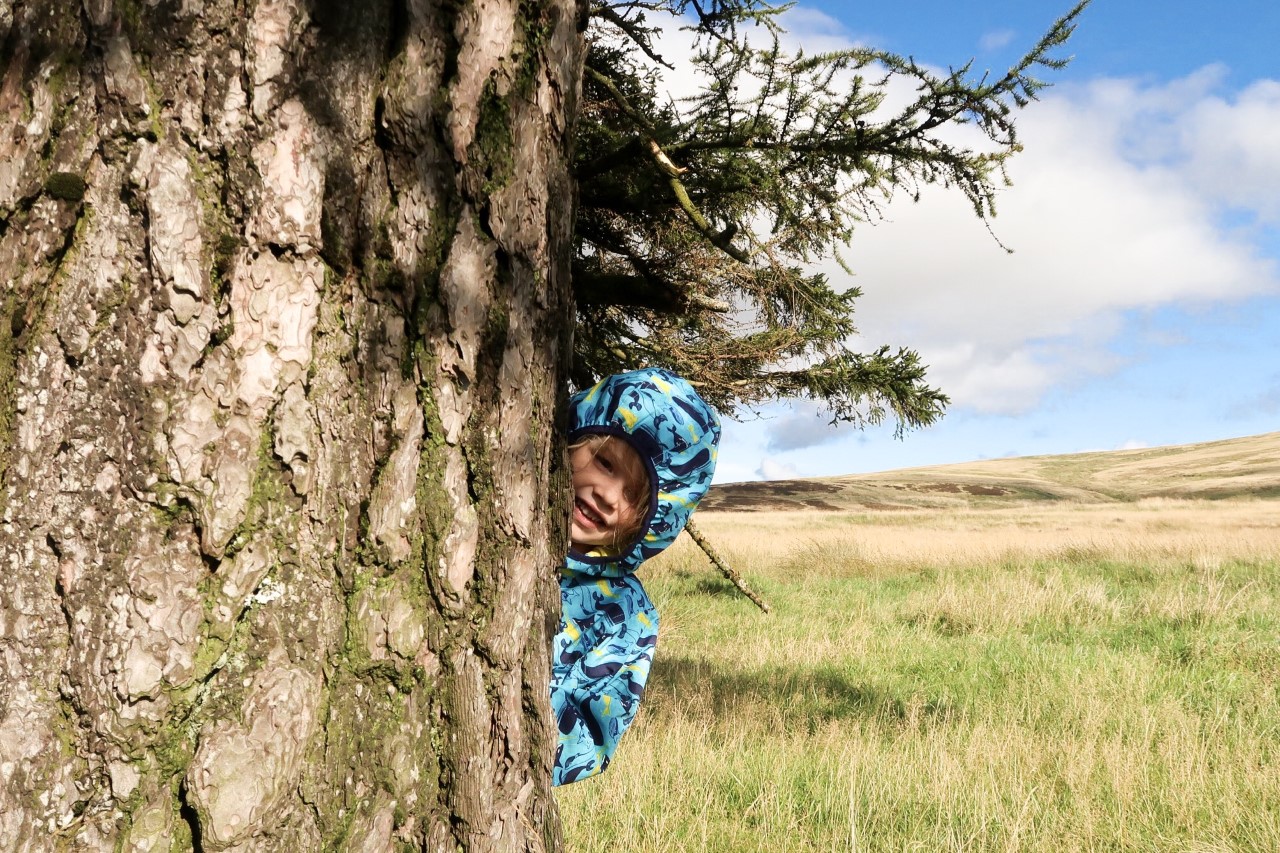 Who could resist the sweet whale print on this kids coat? My youngest does love a good wildlife documentary, particularly Blue Planet, so he loves this jacket with it's multitude of navy whales and bright yellow narwhals. The bright blue background makes him stand out in a crowd and it's a great coat for an afternoon walk across the fields or rock pooling by the ocean.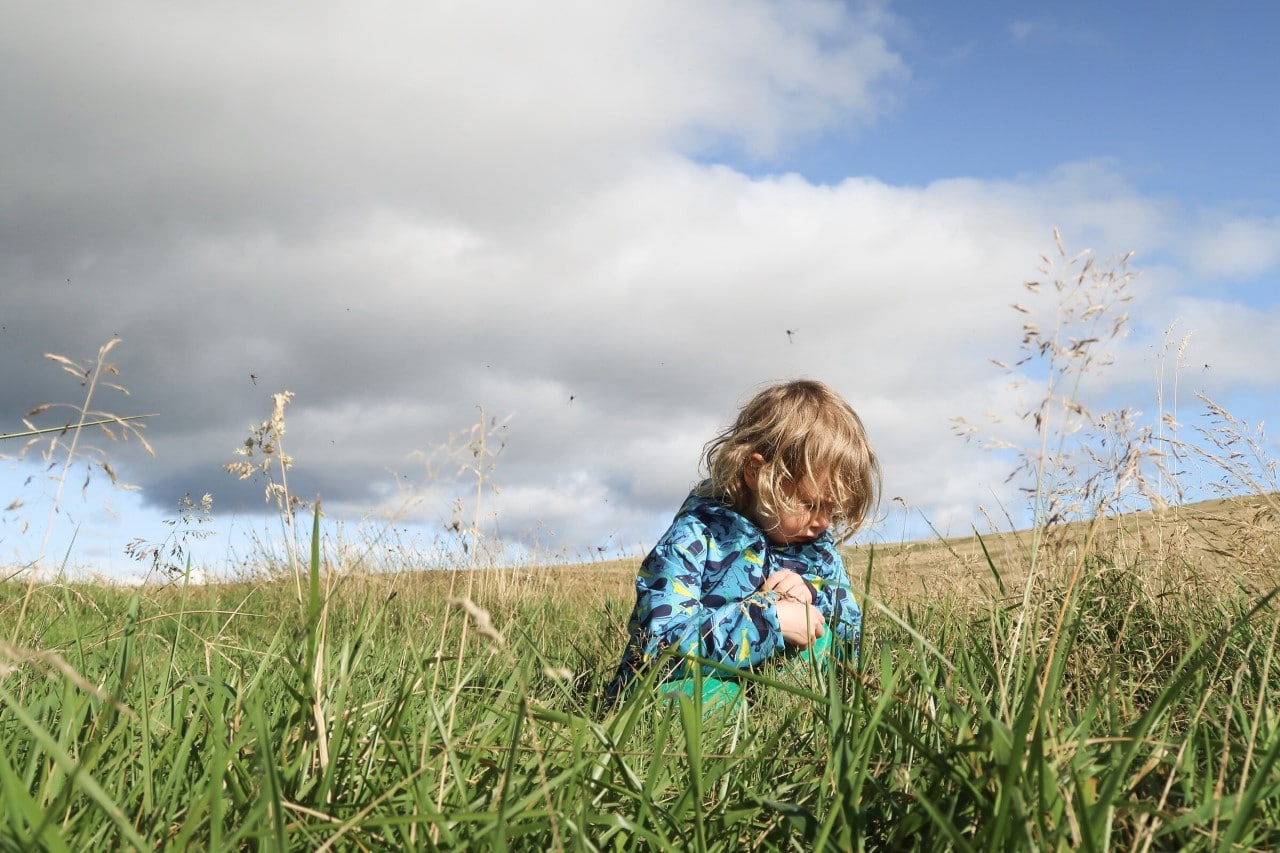 The outer fabric is 100% polyester, waterproof and windproof, with taped seams and a soft yellow jersey lining.  The hood is elasticated and stays up without any trouble in the wind, which is exactly what little ones need when they are busy concentrating on exploring the world around them!  It certainly kept our little 5 year old cosy and dry out on the moorland.
The coat is currently on sale for
Izzy Trousers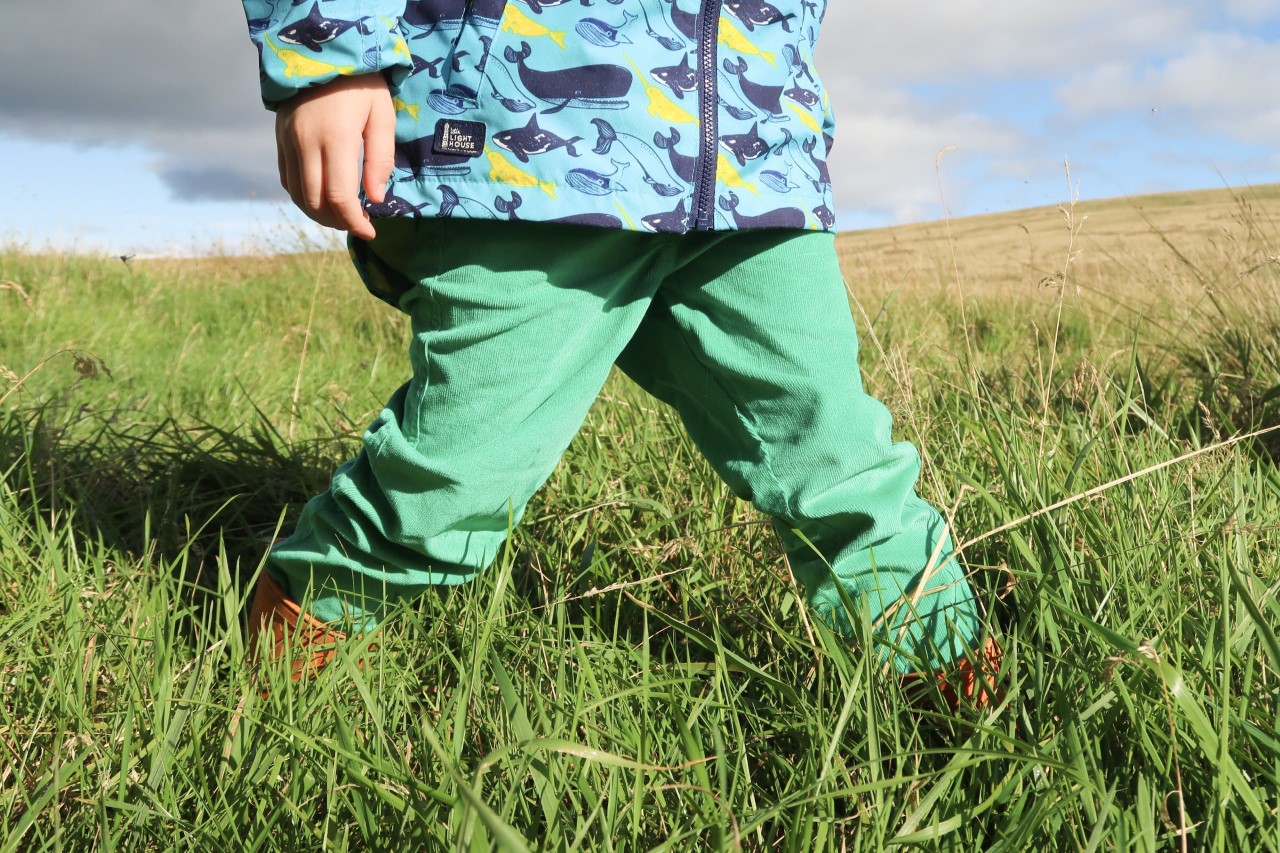 The slim Izzy needlecord trousers in pea green are currently only featured in the girls section, however they are perfect for any gender.  My youngest loves these and they give him a little more warmth than his usual leggings.  The needlecord fabric is less likely to rip holes in them when climbing trees and racing through fields full of brambles!!
I bought our 5 1/2 year old size 5-6, however he's at the bottom range of the sizing, so they are a little baggy on him, next time I think I will roll the trousers up at the bottom. I'm pretty sure they will last well into next year when he's 6 years old.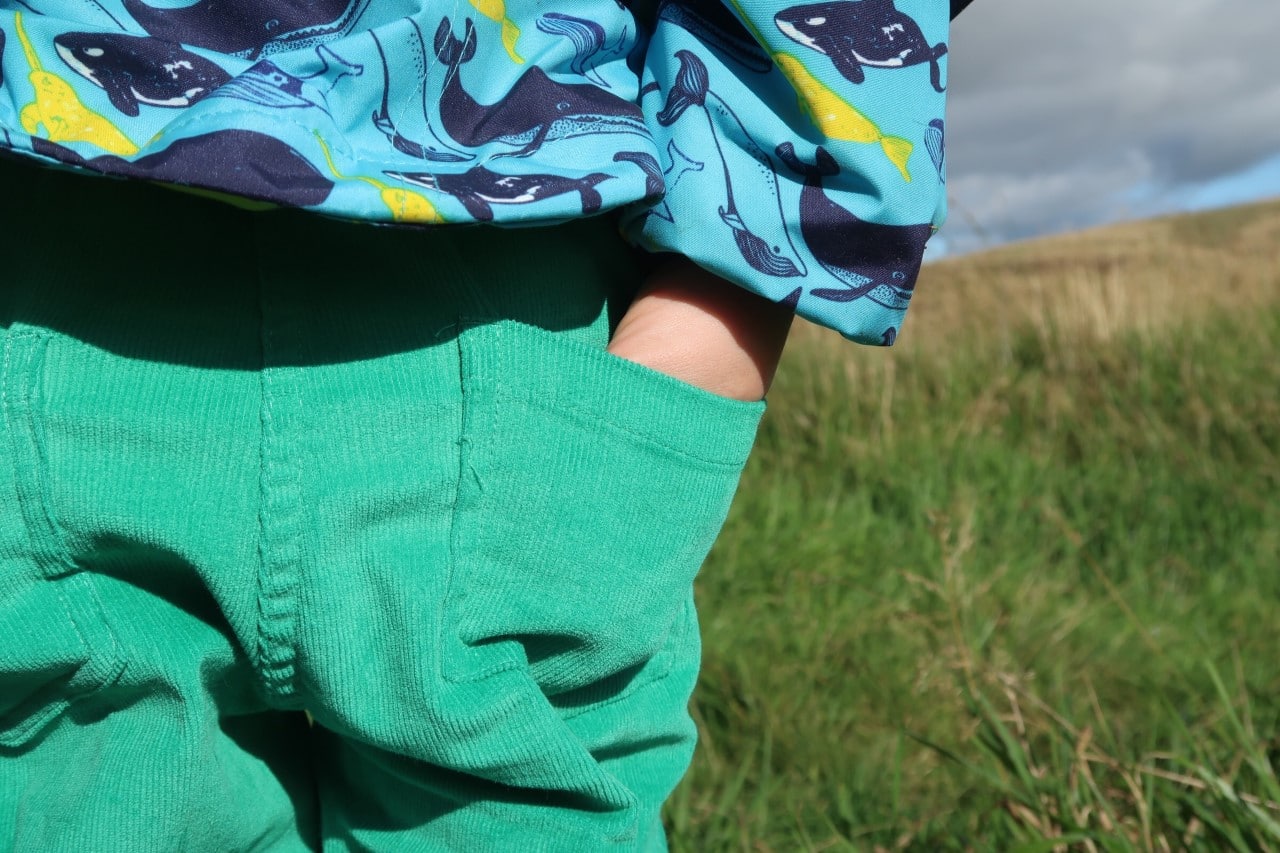 The leggings have two back pockets and an elasticated waistband, which is much easier for younger children and there are no worries about them slipping down.
Women's Clothing
Raven Coat
This gorgeous sunny yellow coat is perfect for the cooler autumn weather.  It's lined with a shearling fleece that keeps the cold weather at bay and is highly waterproof, so fantastic for wet walks in the woods or along the coastline.
There are so many beautiful little details, from the Teflon coating of the jacket to the detachable hood and distressed wood buttons on the pockets.  Every little detail has been thought about and the materials have been carefully considered to ensure that they won't let the wearer down in bad weather.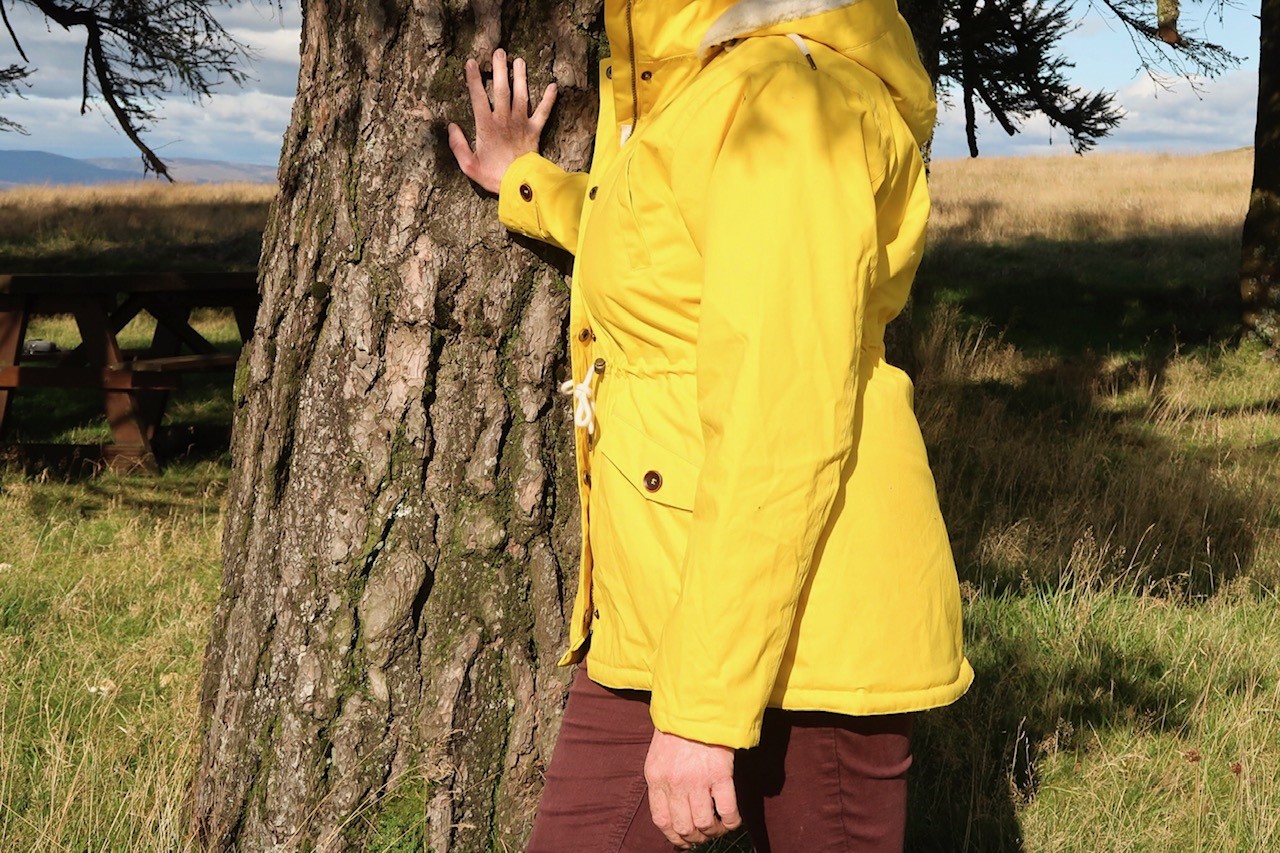 The adjustable drawcord makes it easy to fit the jacket to your shape, or letting it out again if you've been eating a bit too much cake recently!!  I love the style and have already had several compliments when I've been wearing it.
The yellow Raven jacket is currently on sale at £59.95, so head over to their website to grab your own before they sell out!
Hannah Beanie
Ocean blue beanie hat, a great contrast to the yellow of the Raven coat.  It's also a necessary accessory up here in Scotland in autumn and winter.  Even if the temperature isn't that cold, the wind chill will certainly cool you down, so it's essential to keep heads warm with a cosy hat.
Made with 100% acrylic in a cable knit pattern, it's a lovely hat for wearing out in the country or whilst walking along the high street.
Dune Jersey Top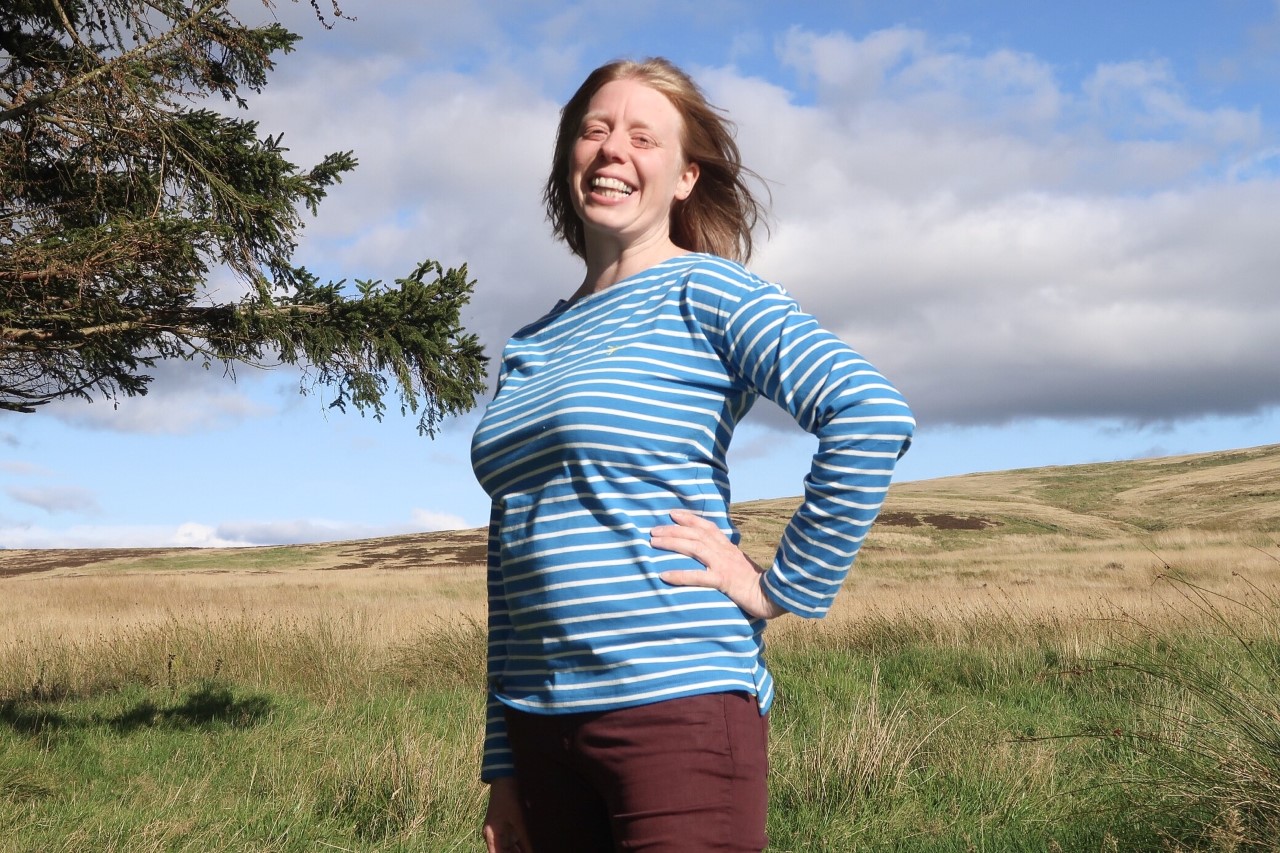 The Dune striped jersey top in blue is very comfy and just what I need when I'm out with the kids this autumn.  It looks and feels great and I can see me wearing it wherever we go this season.  It's such a vibrant bold blue stripe, which is very nautical, I feel I should be out on a boat wearing this!
As with all their other clothing, Lighthouse have made sure to remember all the little details that make their clothes such quality items.  On the back of the top there is a zip with a faux leather zipper and a notched hem with yellow tape detailing. The Lighthouse branding is a small yellow lighthouse, which is sweet and adds to the nautical feel.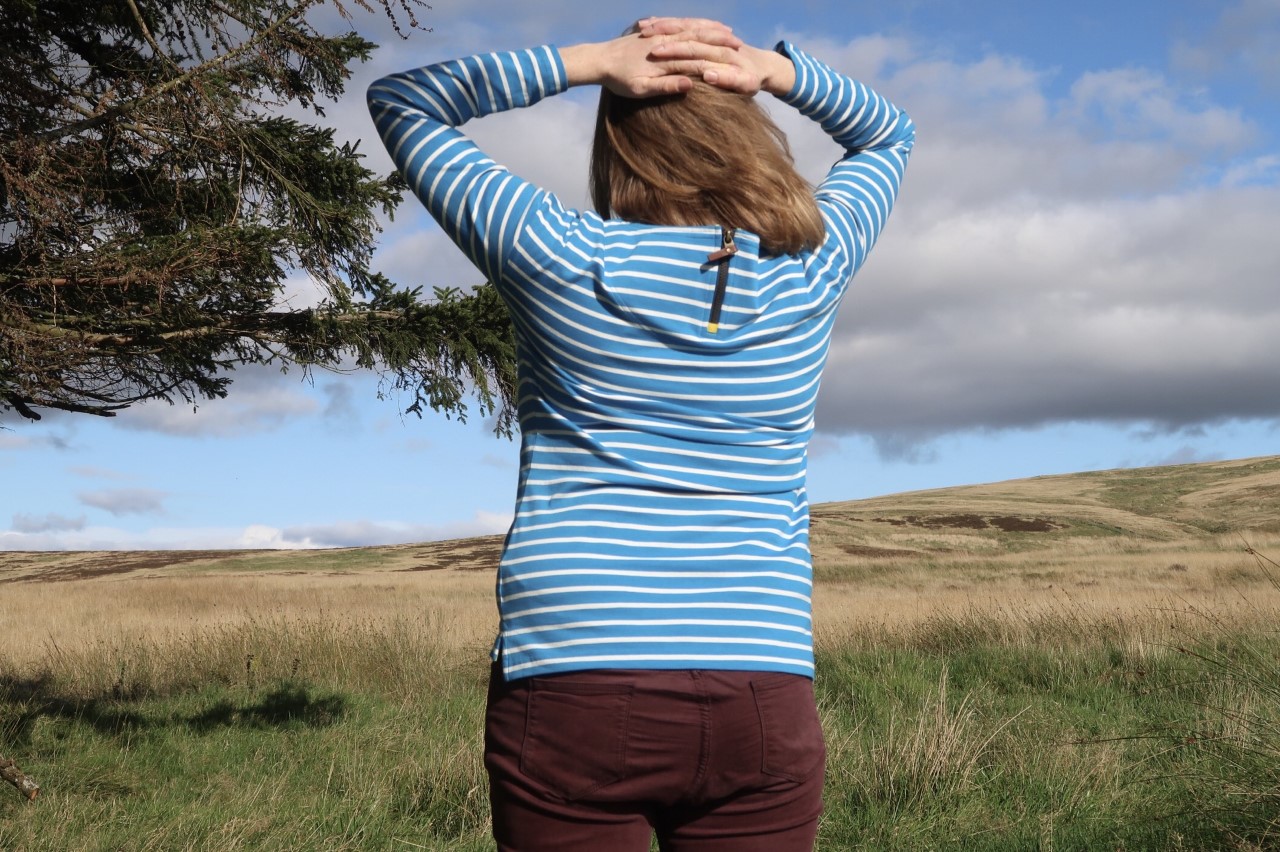 Pin For Later