Home Education
Better late than never, yes?!  Finally got round to writing up last months home ed activities!  We had a good month, although it was VERY cold with -5 degree temperatures during the day for one week.  Fine if you're moving, but the kids got a bit too cold during their riding lesson one morning, so had to cut it short after 20 minutes!  It's been mostly wet since, which is not any better!
Beginning with science, as per usual!  The children both had another of their Kiwi crates subscription this month, the 5 year old gets a Kiwi crate and the 8 year old receives a Tinker crate.  Unfortunately the 5 year old's box arrived a good few weeks before his brother's, which was a little annoying, but the first time that happened.   The Kiwi crate for littlest was great, a mechanical sweeper that cleans up small items such as pom poms or Lego.  It was interesting for him to build and also included whale artwork to paint for the sides and information on how certain whales are filter feeders and have baleen to trap the food but let water out.  The eldest's Tinker crate was a colour-changing LED crystal, which mostly involved electronics and then a discussion of how light colours mix.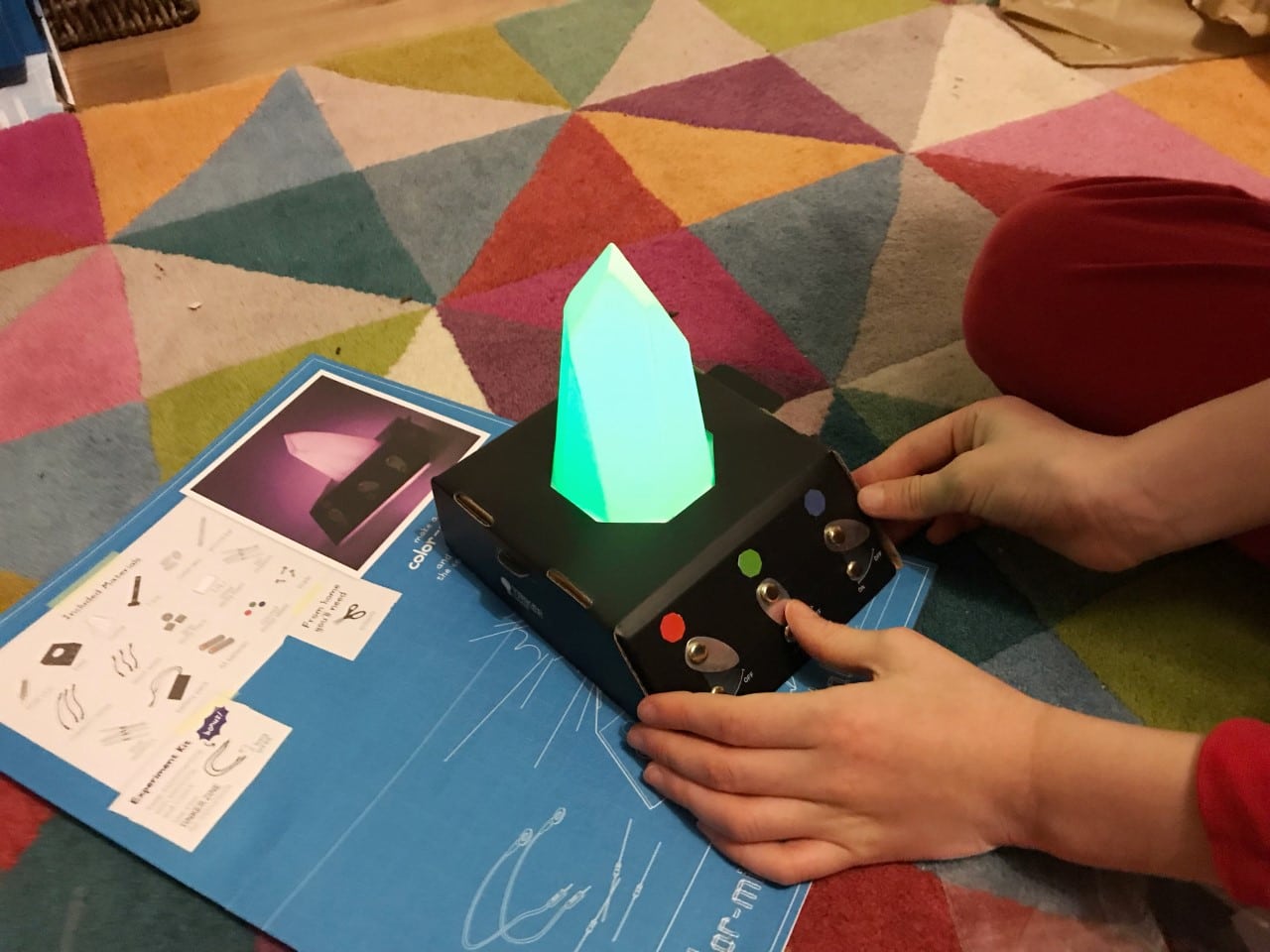 We had our usual science group this month, which included making magic milk with food colouring and washing up liquid, and fizzing volcanoes made of playdough with bicarbonate of soda and vinegar chemical reactions.  There was also an interesting topic about bones and how a bone soaked in vinegar can become very bendy and flexible.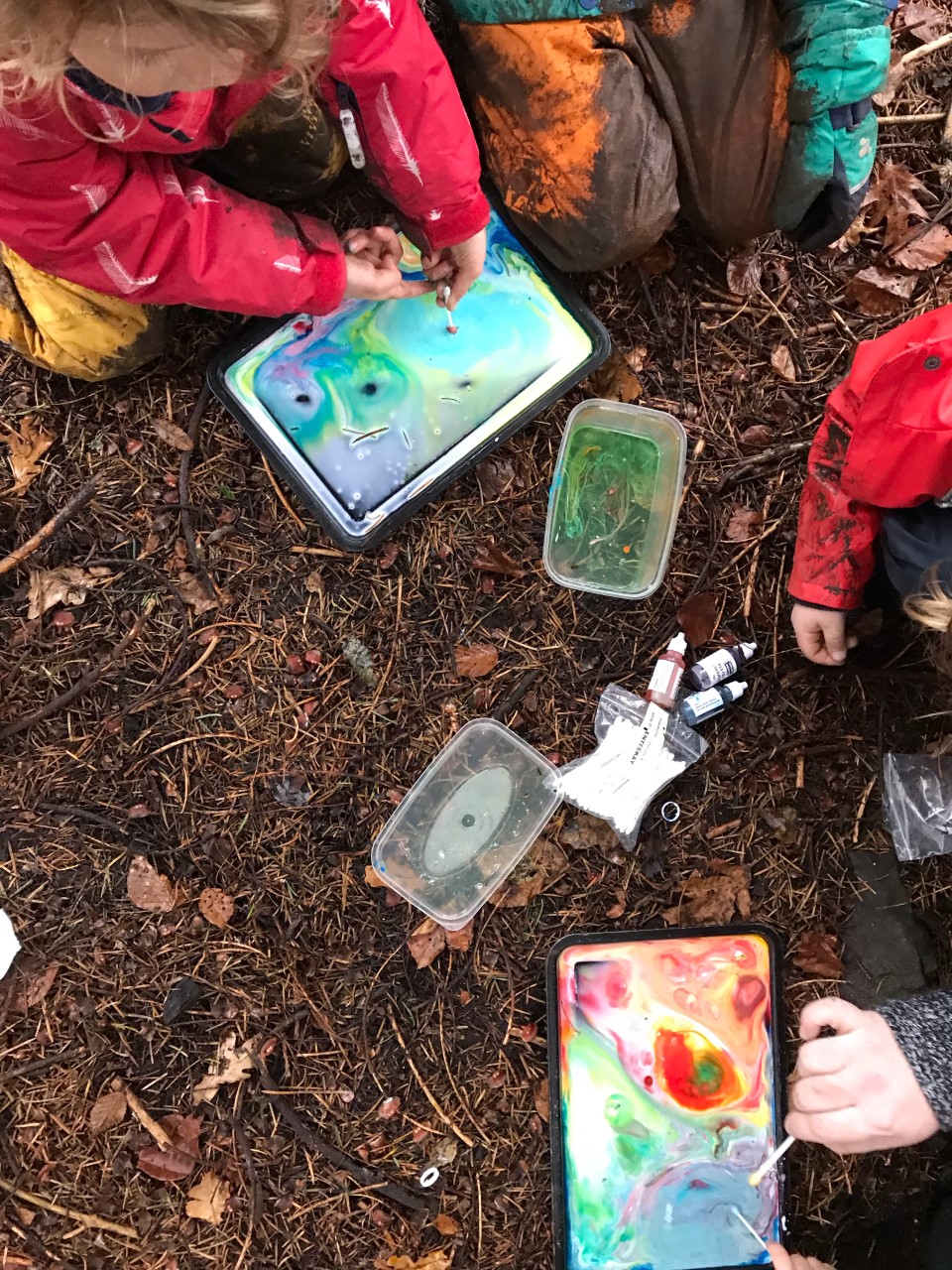 As we hadn't been to Glasgow science centre for a little while we took the opportunity to get free entry with the National Lottery Ticket offer.  It was very busy with schools, which is pretty unusual, but the kids still had a great time.  They tried the various interactive exhibits, with the part about renewable energy and body area being their favourites.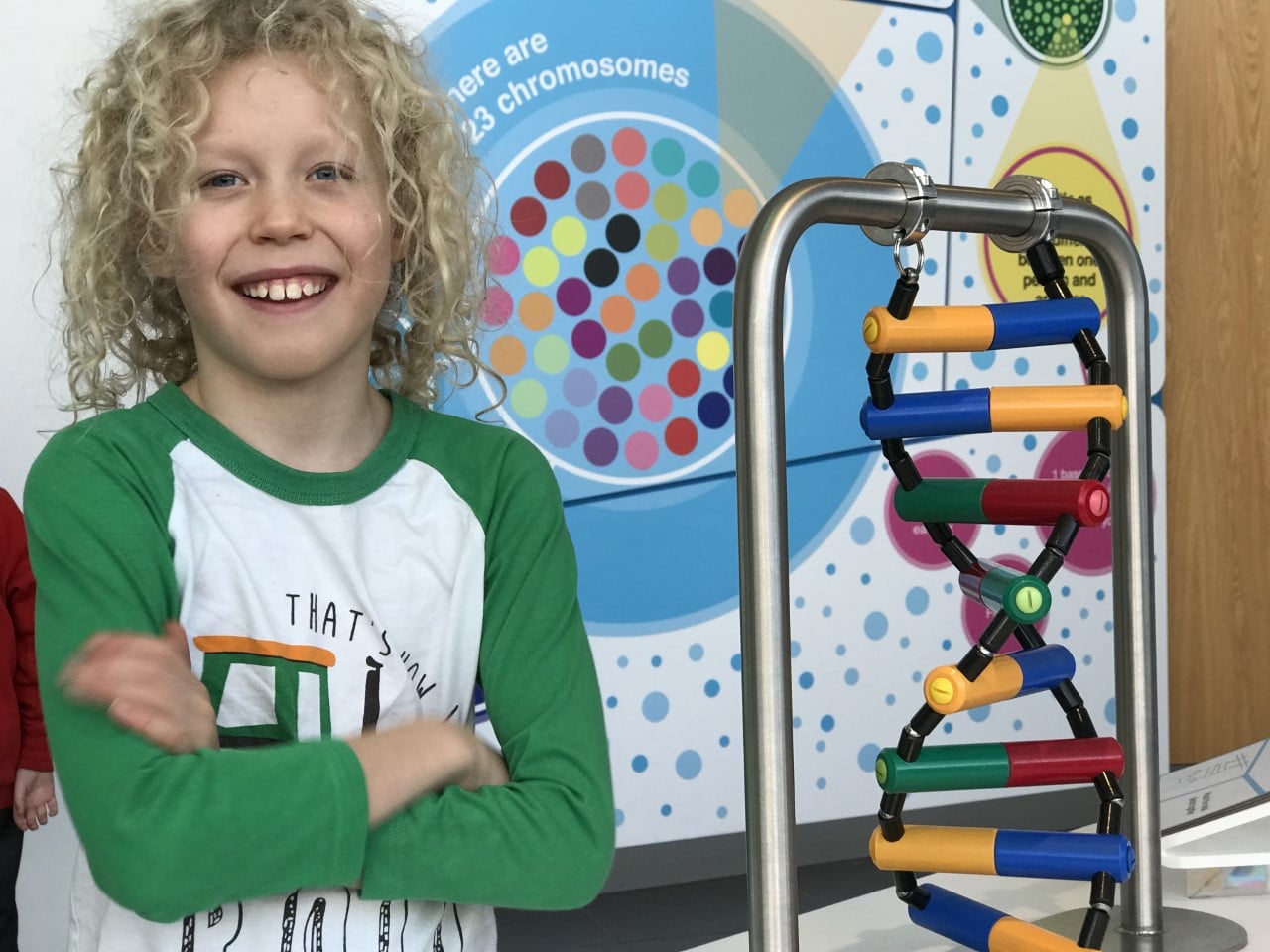 Our eldest loves to engineer buildings, vehicles and other items from Lego, which he spent a lot of time with this month.  He also used the wooden building block at Linlithgow Palace to make his own castle, sort of wish we hadn't got rid of the kids wooden blocks they had as kids!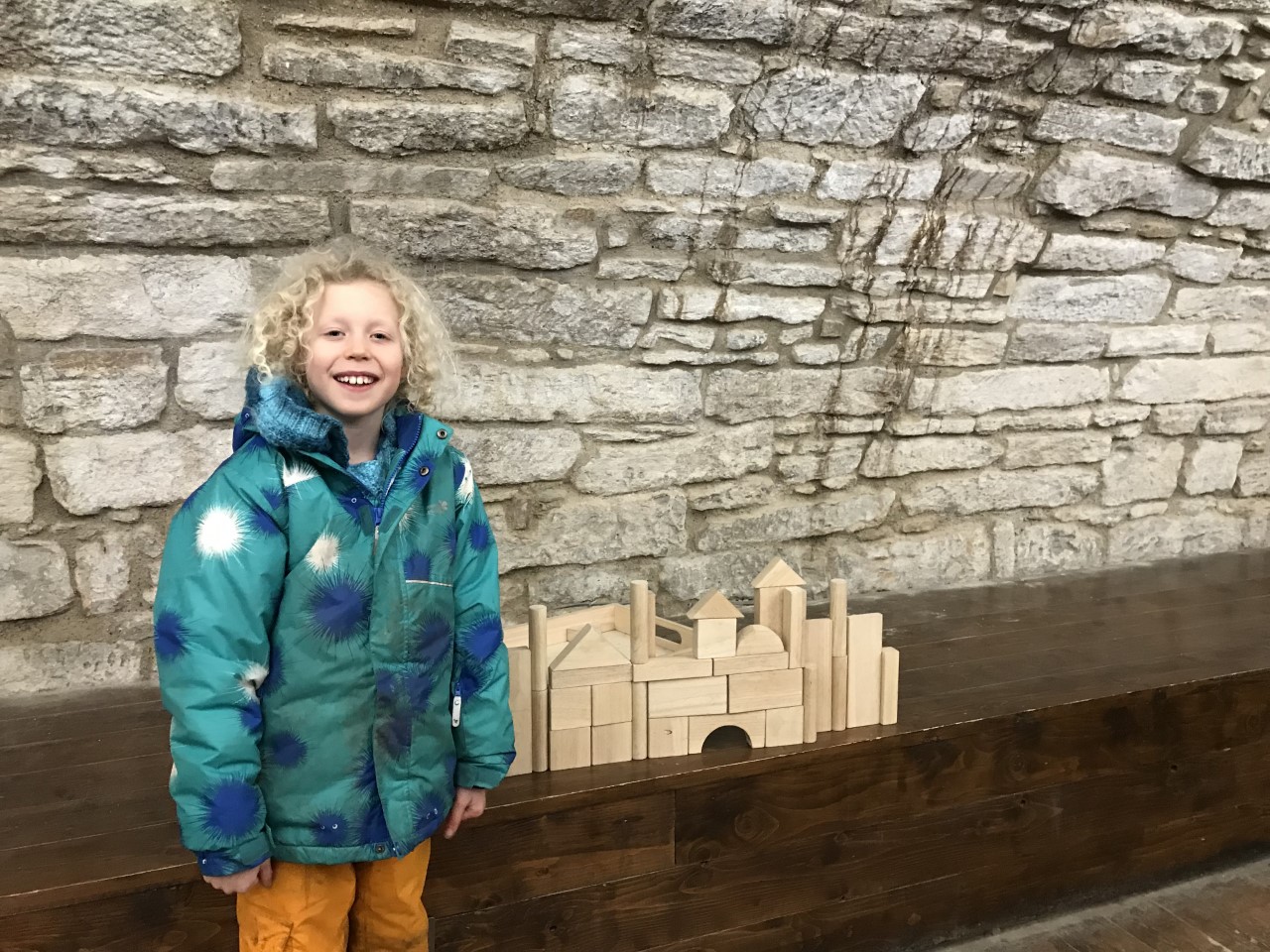 Next year we are off to Peru and will visit the Amazon rainforest when we are there, so the kids are pretty excited to learn about rainforests at the moment.  They were sent First Wonder boxes to review and chose a rainforest and endangered animal box, which was great for learning a bit more about the habitat and animal ecology.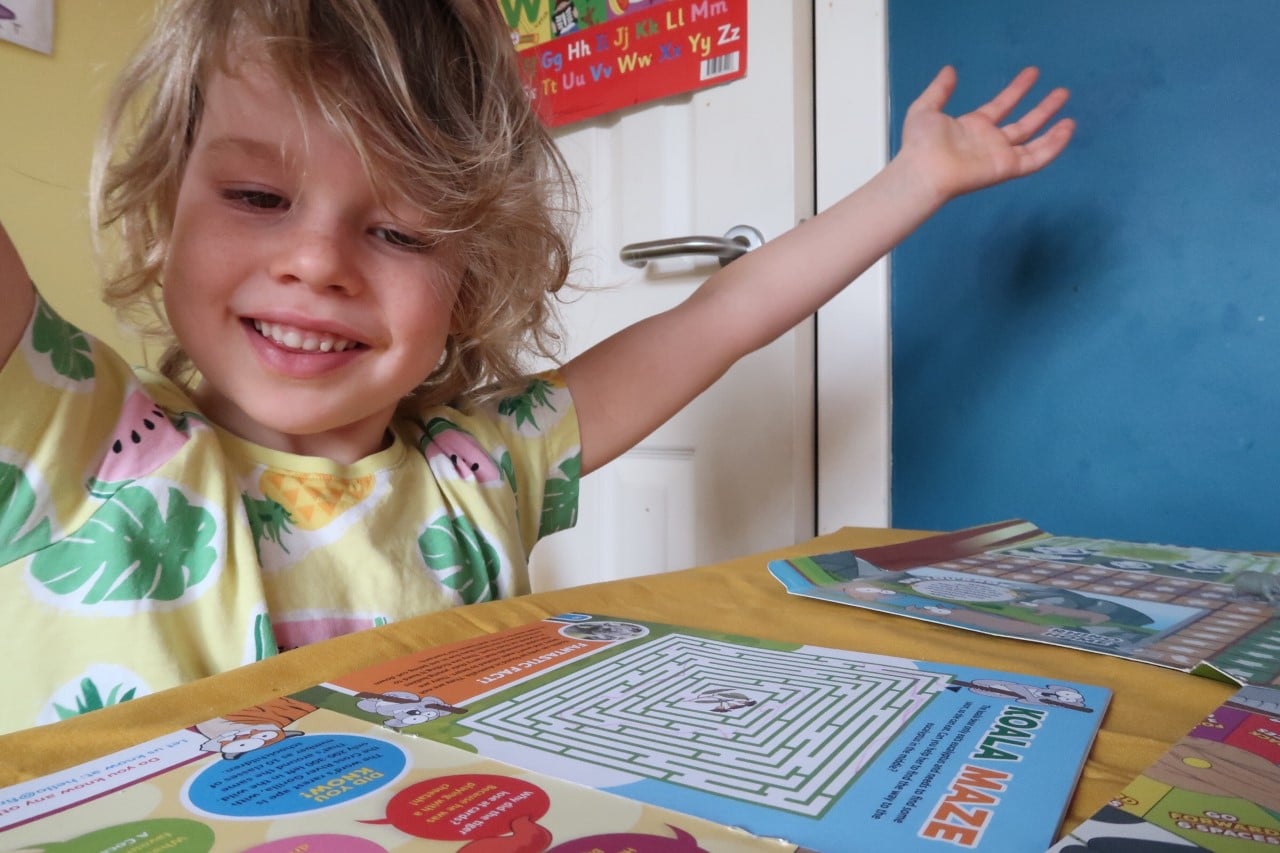 They also chose to build their own rainforest out of cardboard, paint and tissue paper, including the forest floor, under storey and canopy sections.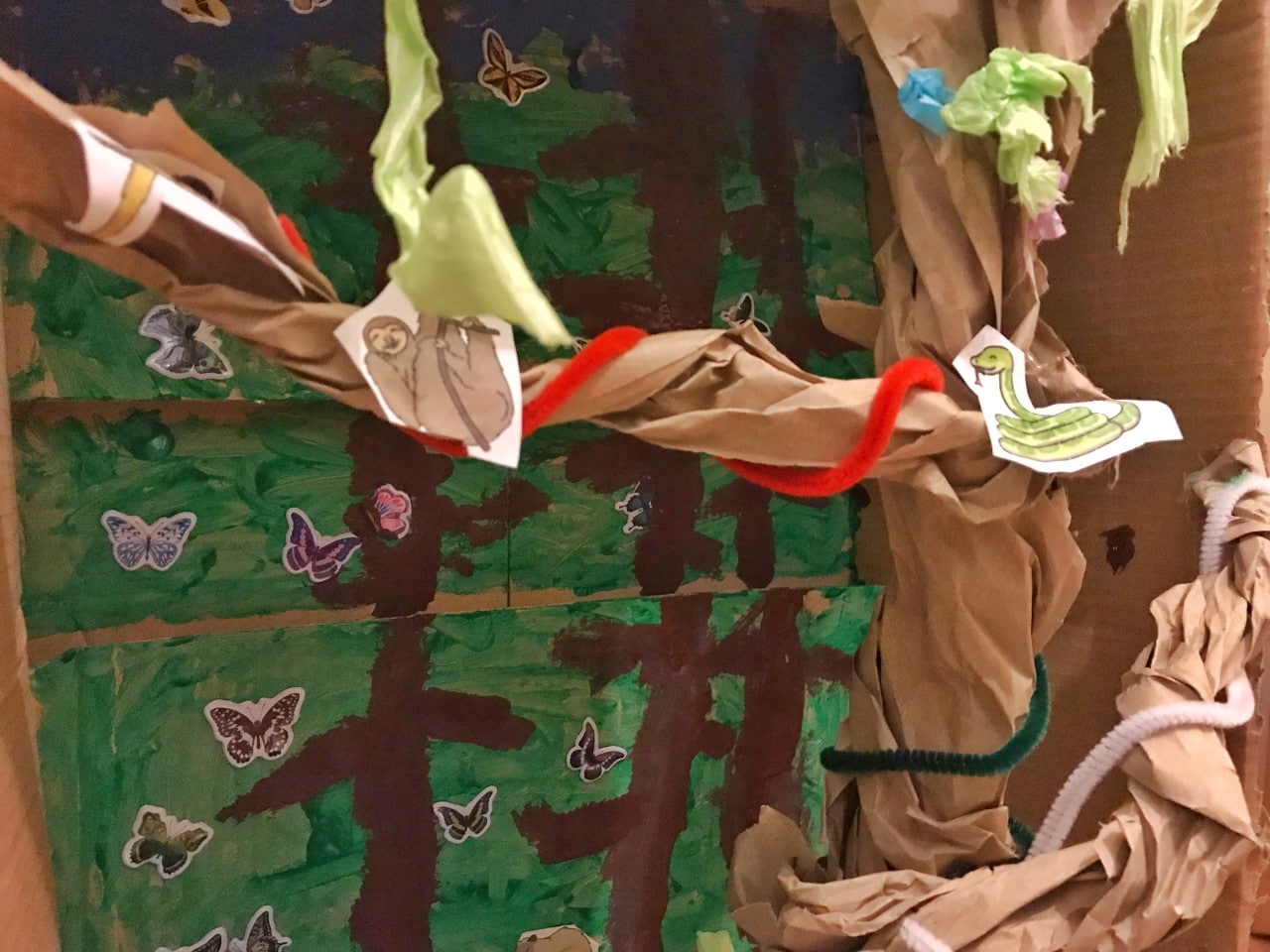 The kids both seem to enjoy watching documentaries and have been enjoying the new Seven Worlds One Planet series and the World Rivers series, focusing on the Amazon and Nile rivers.  They seem to take an amazing amount of information in from these documentaries!
After watching the birds and red squirrels at The Lodge near Aberfoyle we decided to buy a bird feeder for the kids to observe and identify the garden birds.  They know the easy ones so far and enjoy watching their behaviour.
Unstructured Play
There's been lots of unstructured play this month, it's the kids favourite way to play outdoors and in! There have been soft play and trampoline parks with friends and also a lot of time outdoors.  I have definitely lost count of the number of times their winter jackets have been washed this month, they can definitely get very mucky when outside.
Although it was cold, we still met up with our home ed friends in the woods, sometimes in the park and sometimes in the woods with a toasty fire.  The kids still can't seem to keep out of the burn and came back soaking and chilly each time, which is unsurprising!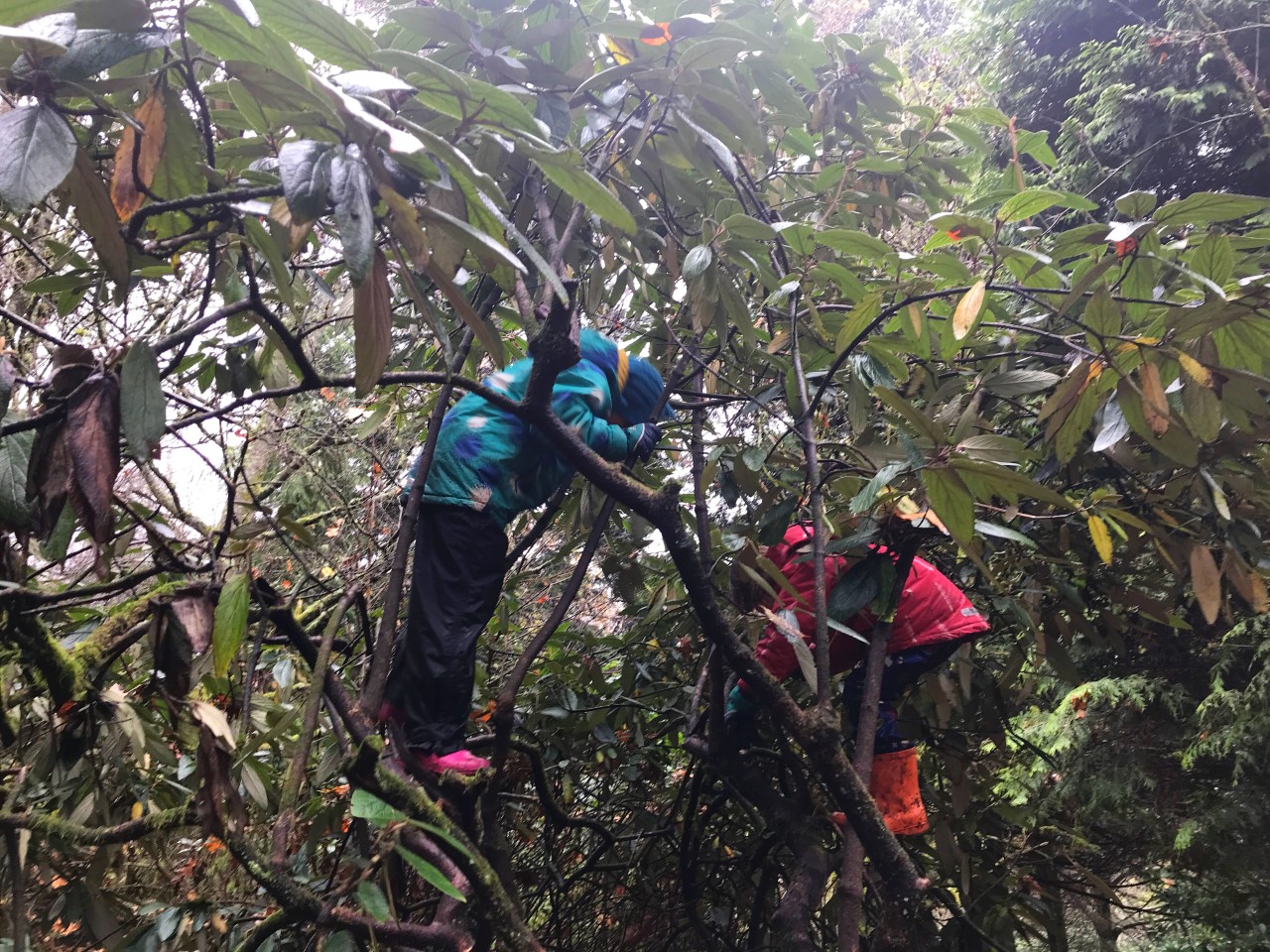 Whenever we're outdoors (and there's no water available!) the kids will find something to climb.  If there are no suitable trees they seem to have taken to climbing Rhododendron bushes!  Not enough to just climb them they are now jumping off too!!  I give them free reign to decide what risks they want to take and if you watch carefully you can see them assessing their environment to decide whether it's safe to jump or not.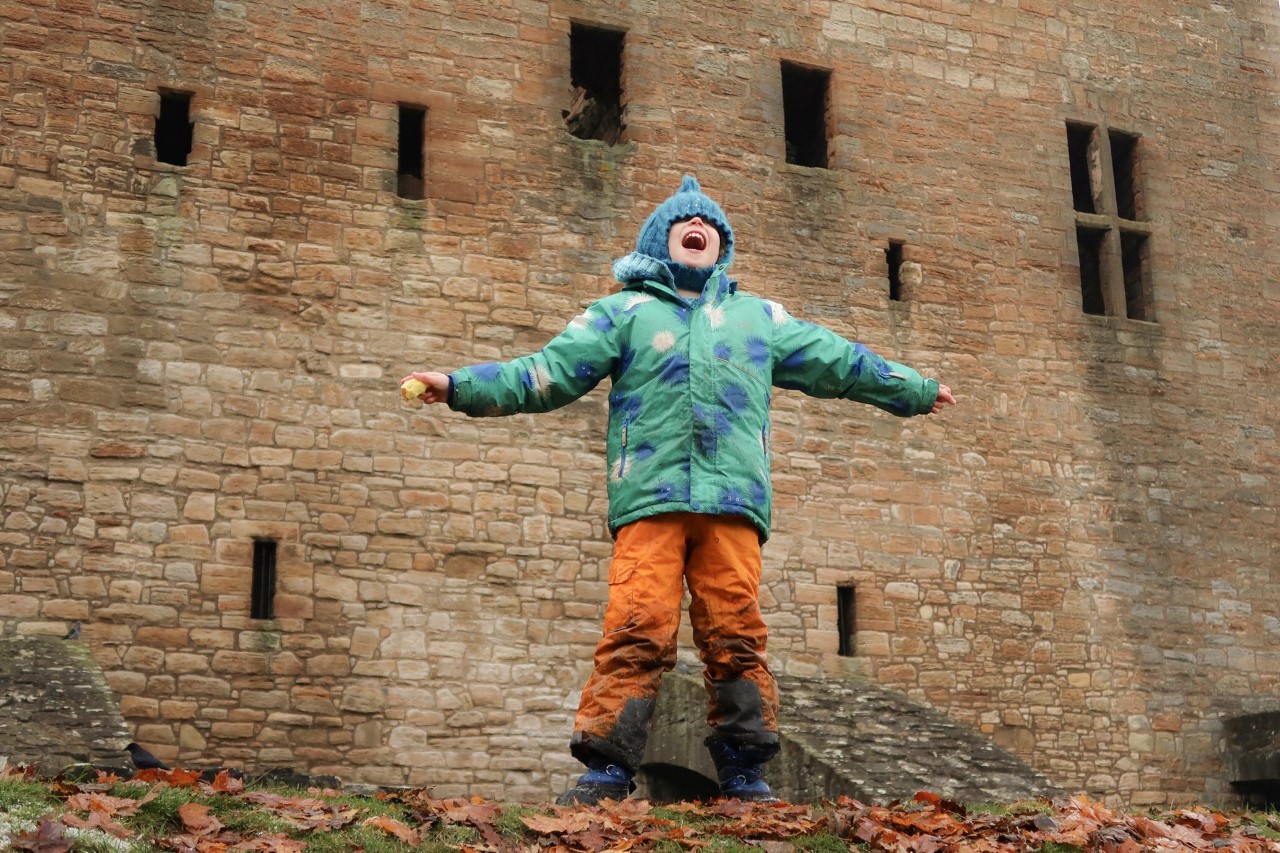 After visiting Linlithgow Palace the kids chose to play on the grass hills outside on the peel.  They attempted their usual running up and down the hills, but soon found it very slippy in the frost and then started sliding down on their bottoms and tummies instead!  Made for an amusing spectator sport for passersby.
Reading and Writing
Eldest's reading has come on well this month.  I think we've finally got his confidence up enough to understand that he CAN actually read if he tries.  His problem just now is that he sees a word and decides it's too hard before he's even attempted it.  He's still at the spelling it out stage for most words, except a few of the shorter sight words, but we're slowly getting there using the Julia Donaldson phonics books.
Littlest knows most of the early reader books off by heart, so will just finish half the sentences when his brother is trying to read it properly!  I definitely think he will learn to read through memorising words rather than sounding out like his brother.
Sticking with reading the kids were also trying out the Teach Your Monster To Read app again.  We had tried it previously but both kids got to the stage that they just pressed any button until they got past a level.  This time they both seem to be taking a bit more in.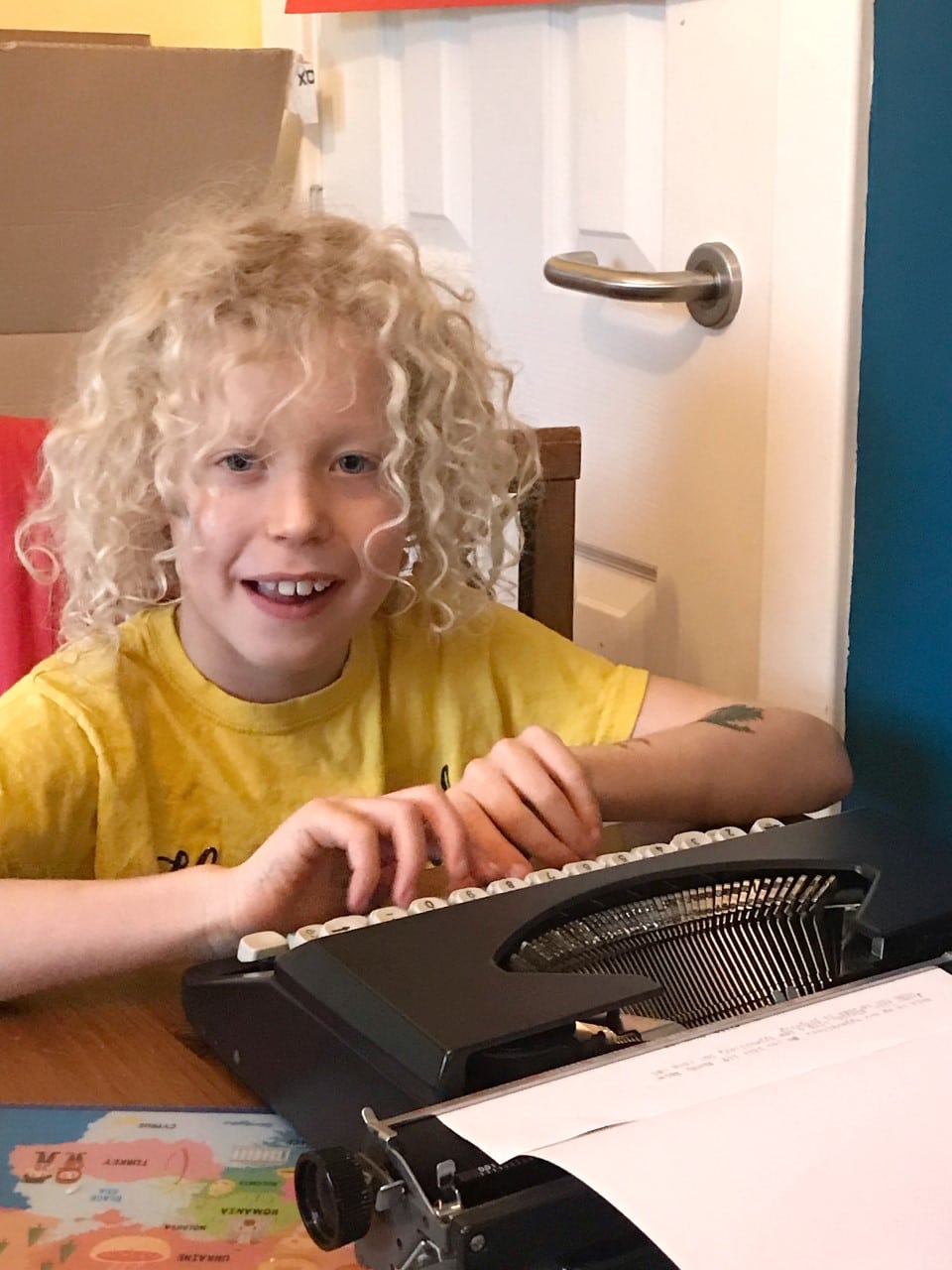 I also chose to buy a typewriter to encourage writing words and sentences out with.  Eldest has used it to write single words so far, but they mostly like the sound it makes and try to tap the keys fast…Hmmmm.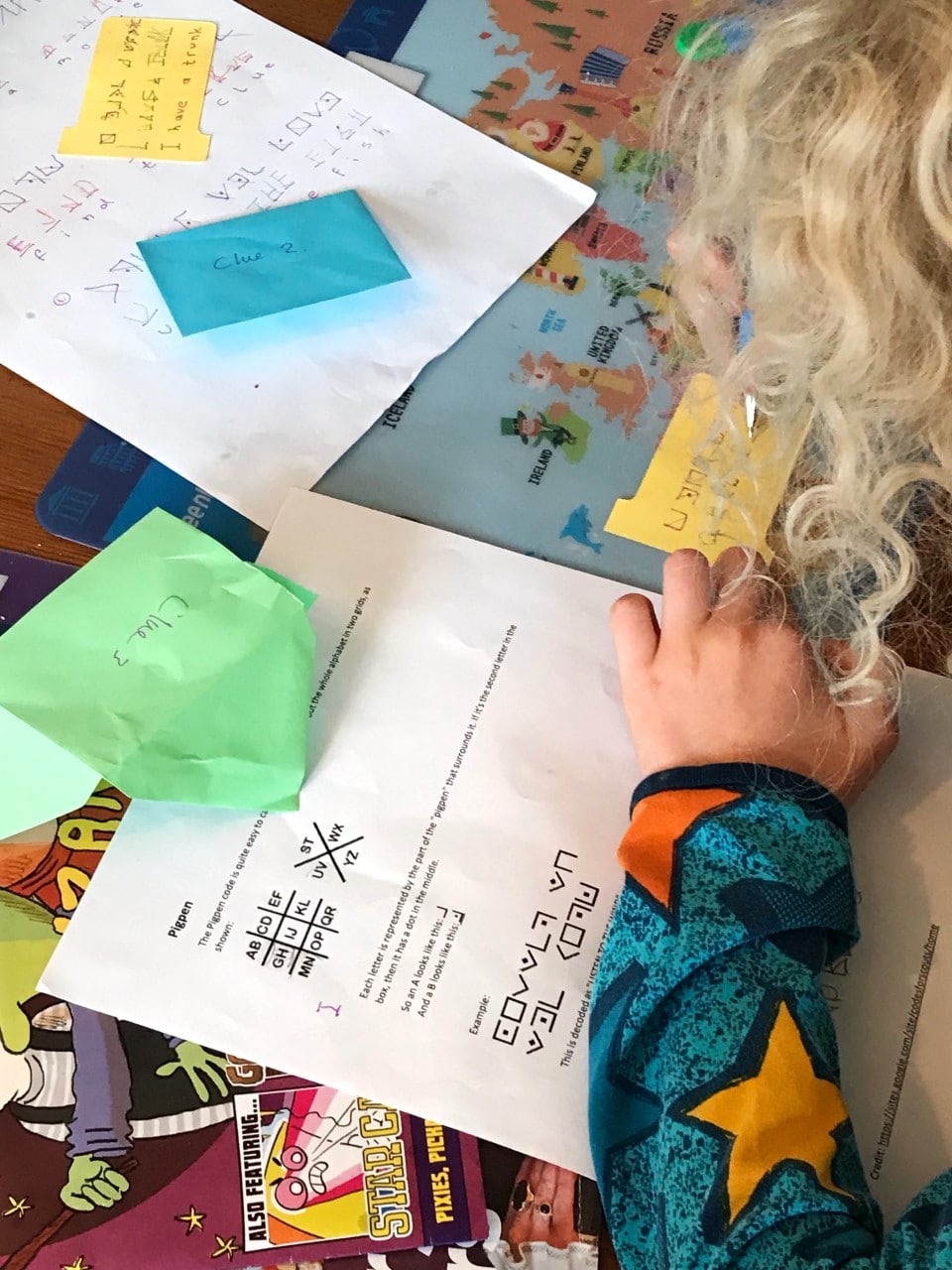 One of our 8 year old's cub scout activities in November was to work out codes.  He asked me to write some more coded sentences to work out, so I spent a day making up clues in code so that he then translated to letters and read as part of a treasure hunt!
Mathematics
The codes that our 8 year old was using for his treasure hunt was also useful as part of mathematics and patterns.  One particular code was using dots and lines in a grid position to determine the letter.  An interesting concept and he seemed to get it quite easily.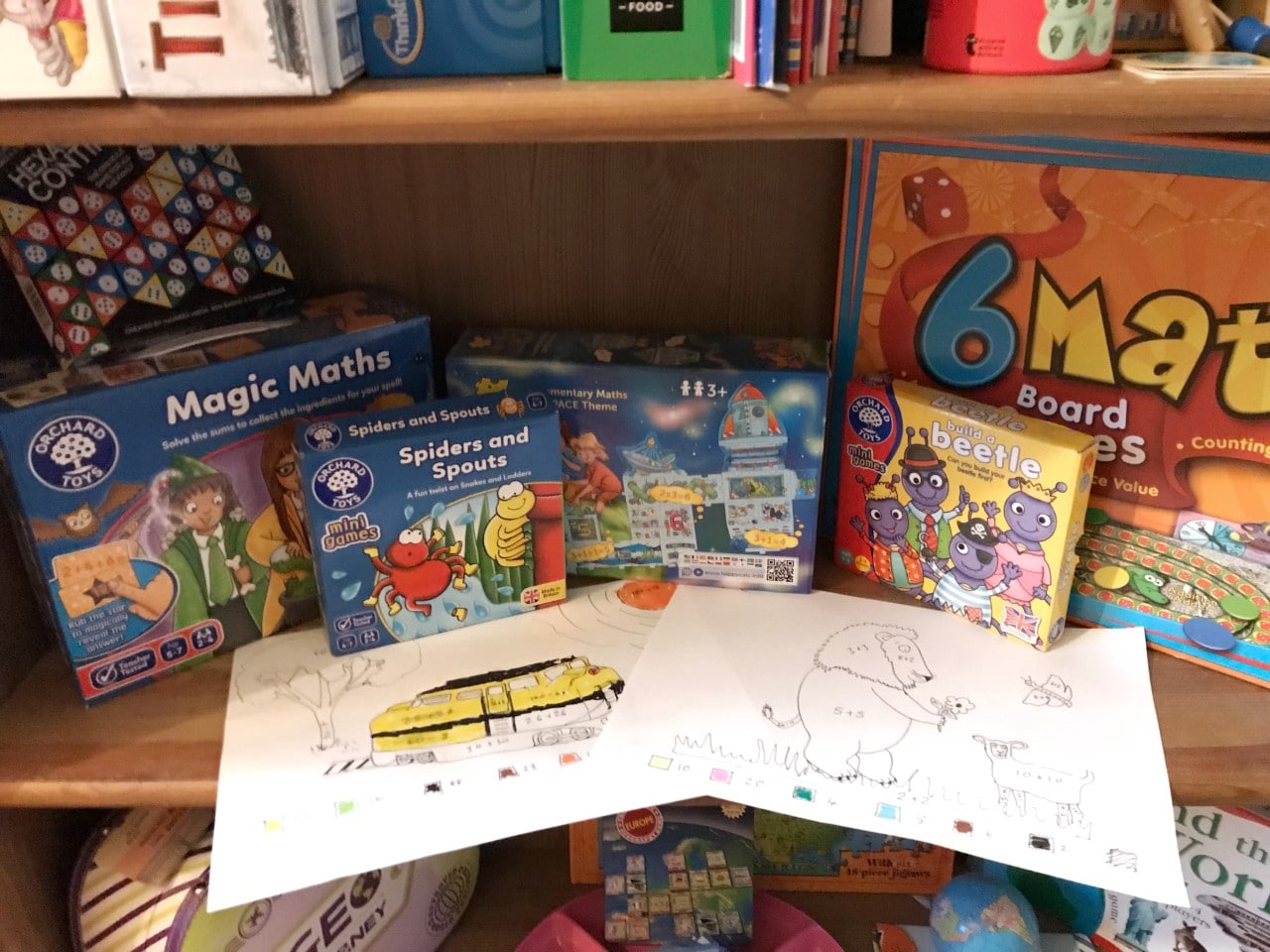 We've been playing plenty of board games as it's fairly chilly up in Scotland now.  I need to stop the kids winding each other up when we're in the house!  Board games of choice this month have included lots of mathematical and logic games including Magic Maths from Orchard Toys, Math board game set from Smart Kids and lots of Kingdominoes!
Another maths activity the kids enjoy doing, well mostly the 8 year old, is colour by numbers.  Except I draw a picture and write sums in parts of the picture, they then solve the sum and match the answer to the key at the bottom to find out the colour it should be.
Exercise
Of course the kids have been doing plenty of unstructured play for exercise, including climbing trees, playing at the park, playing in the woods, running, jumping and more!  They have also had more structured exercise too.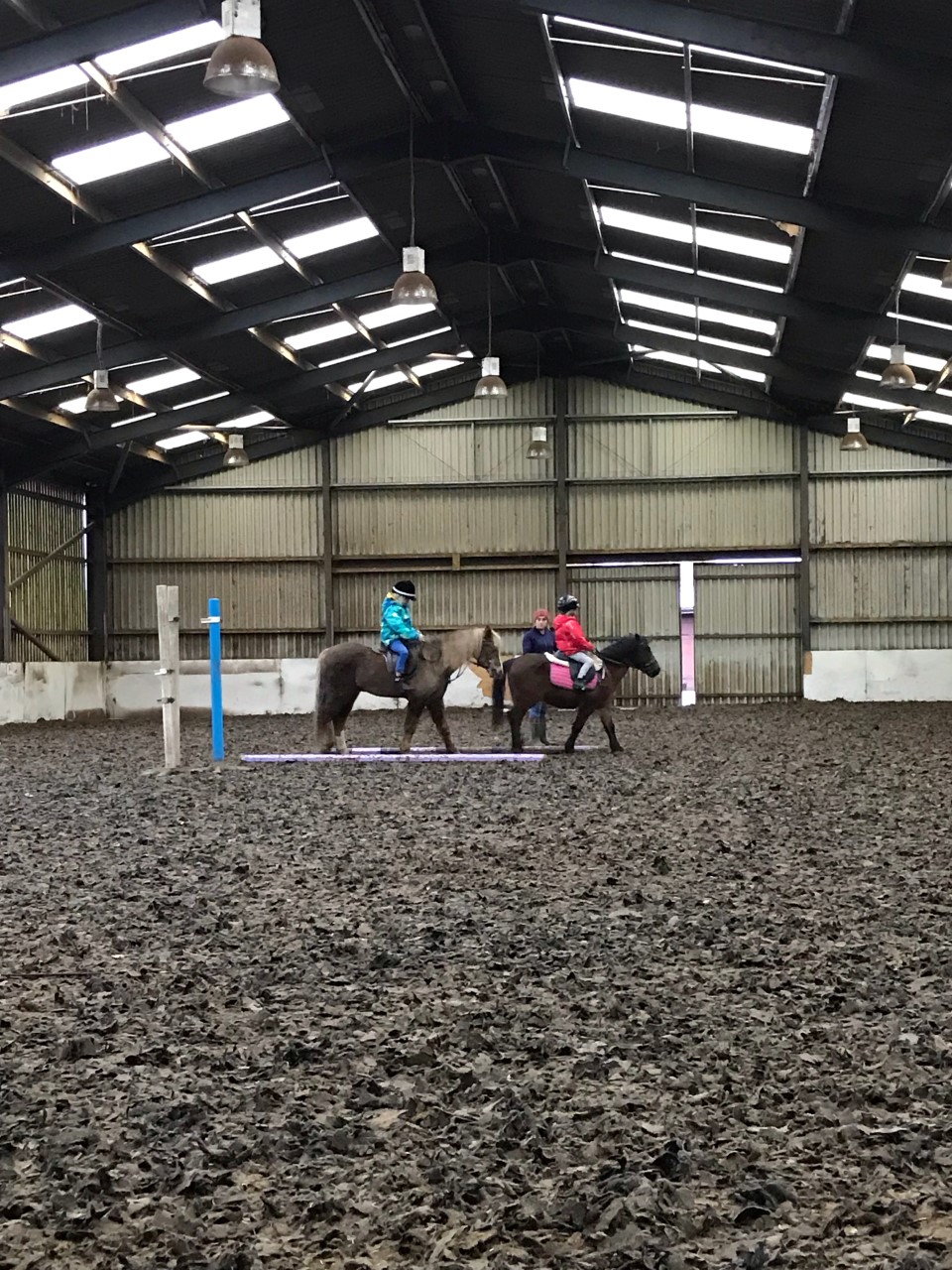 Every couple of weeks they have a horse riding lesson, which has been slowly improving their horse riding skills.  Although it would be better to go weekly it's quite a high cost when you have two children doing it!
Swimming lessons are also a fortnightly activity as they both have 1-2-1 lessons, which are also expensive.  I try to take them swimming in the weeks inbetween though.
They both have a weekly multi-sports class and youngest attends gymnastics and dancing each week, which he loves!
Geography
Geography has been covered with rainforests this month, learning about the Amazon rainforest in particular.  Watching the TV documentary about the Amazon river and Seven Worlds One Planet, it's been a great project.  The kids also made their own rainforest model each.
They have watched each of the Seven Worlds One Planet documentaries this month and learnt a lot about each continent.  Surprisingly they have no qualms about animals hunting others for meat now.  They know that is how the natural world works.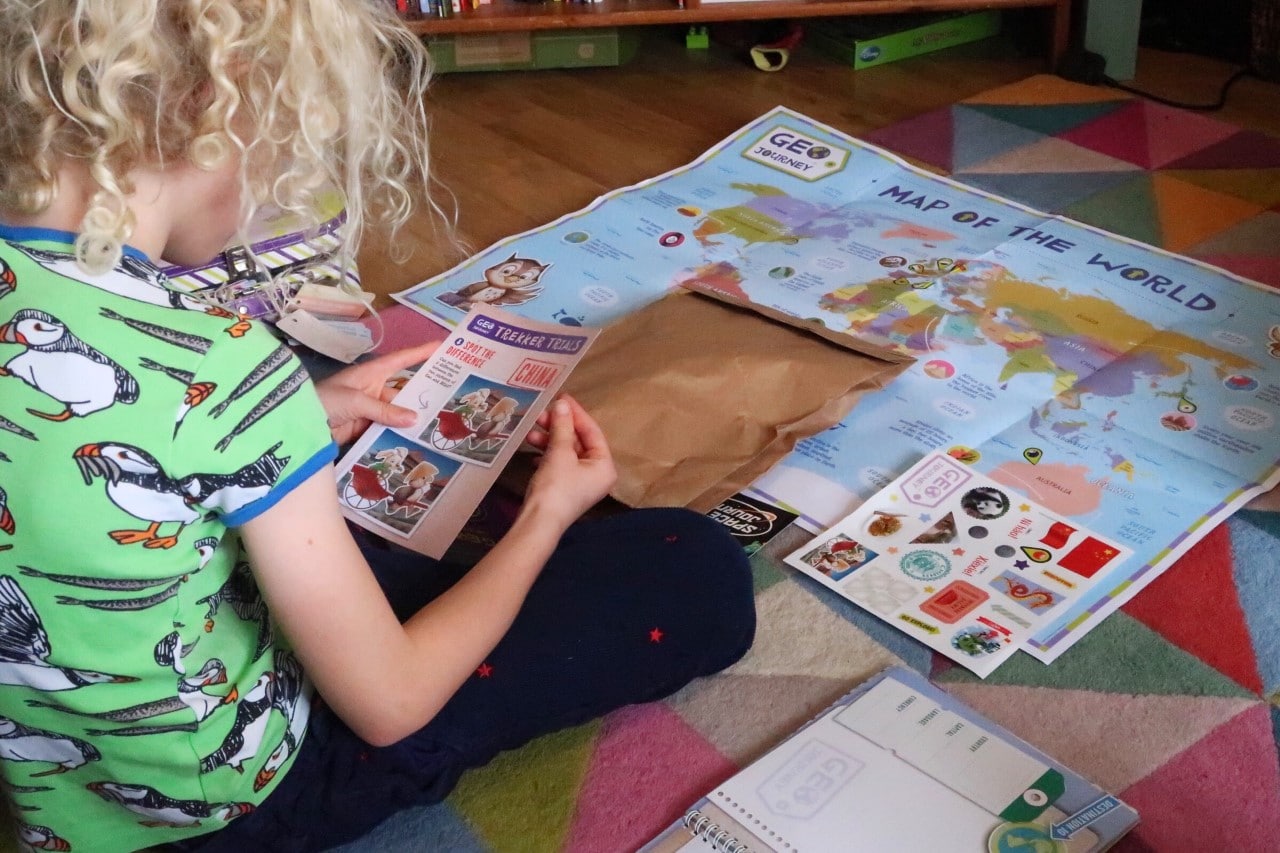 The geography subscription Geo Journey's was delivered again this month, with both children enjoying seeing where Atlas and Geo have been.  This month was China, which they are very interested in, plus they had a cuddly panda gift in this package.  They've been taking it in turns to cuddle each night!
We had a shelf full of map and flag activities for a couple of weeks.  The kids had fun copying different flags, for some reason they chose just to draw red, blue and white flags, but that covers most of Scandinavia and a few other European ones!  This activity has been continued with eldest and I playing maponimoes (a map/flag domino game) and a flag memory match game.  He's getting good at recognising the different flags for common countries.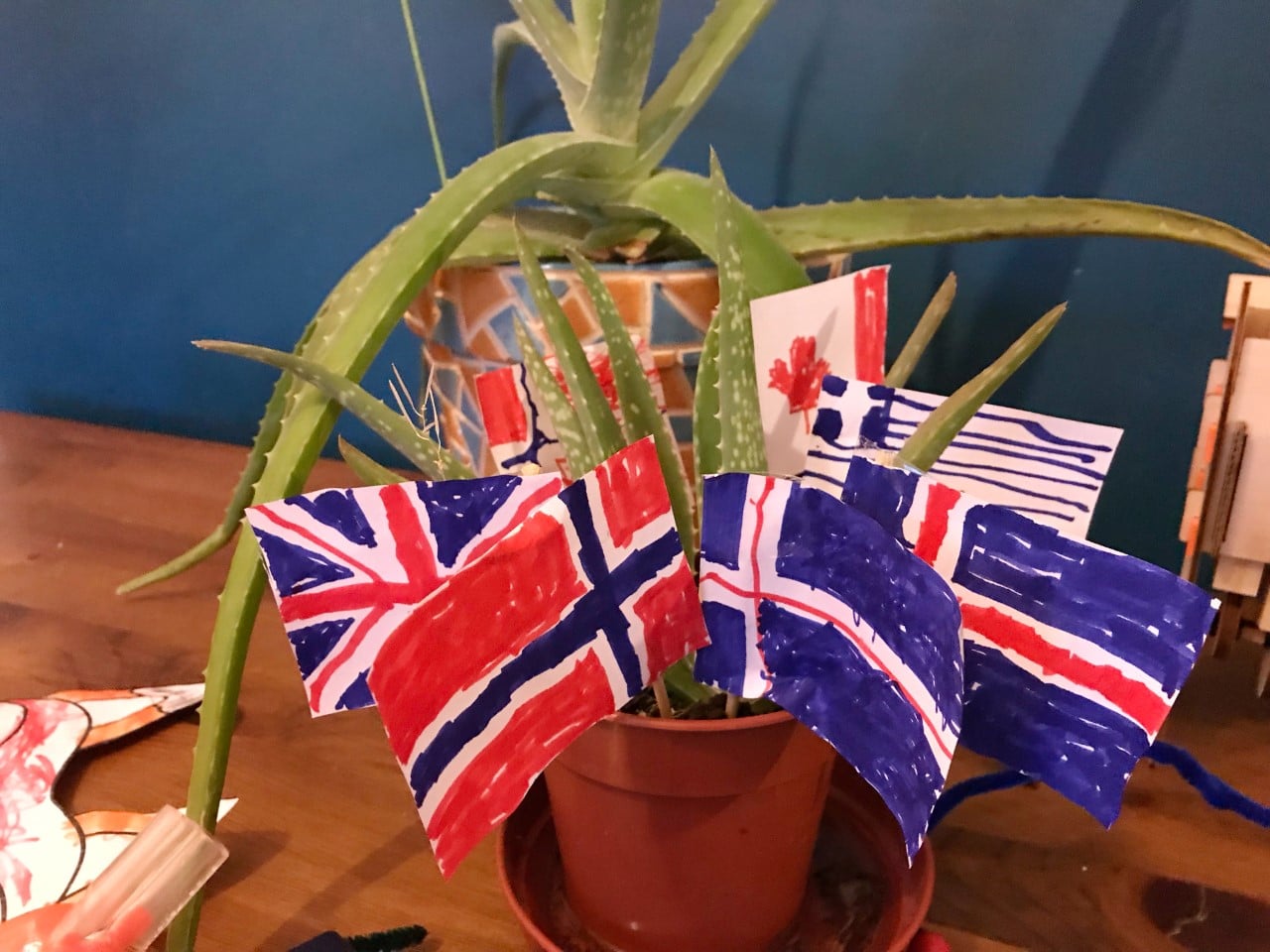 History
History has consisted of various visits to castles during November.  We've been to Linlithgow Palace and learnt about Mary Queen of Scot's birthplace, Doune Castle where they used the audio tour to learn about it's history and then to Edinburgh Castle for the Castle of Light event.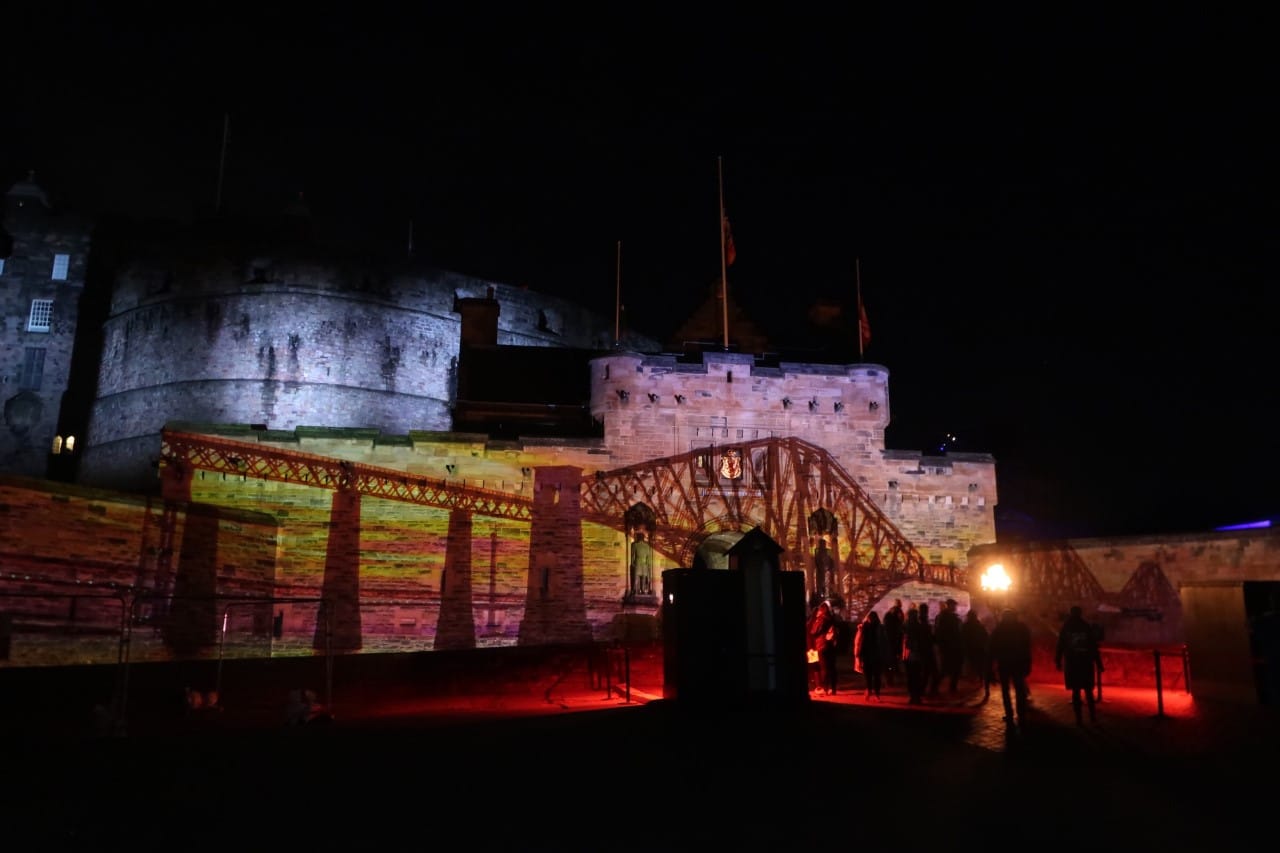 Castle of Light was fantastic, with some of the light displays showing the history of the castle, one particularly display discussed the myth of a dragon under the castle, which was very interesting to my two.  Although littlest was scared of the dragon breathing fire!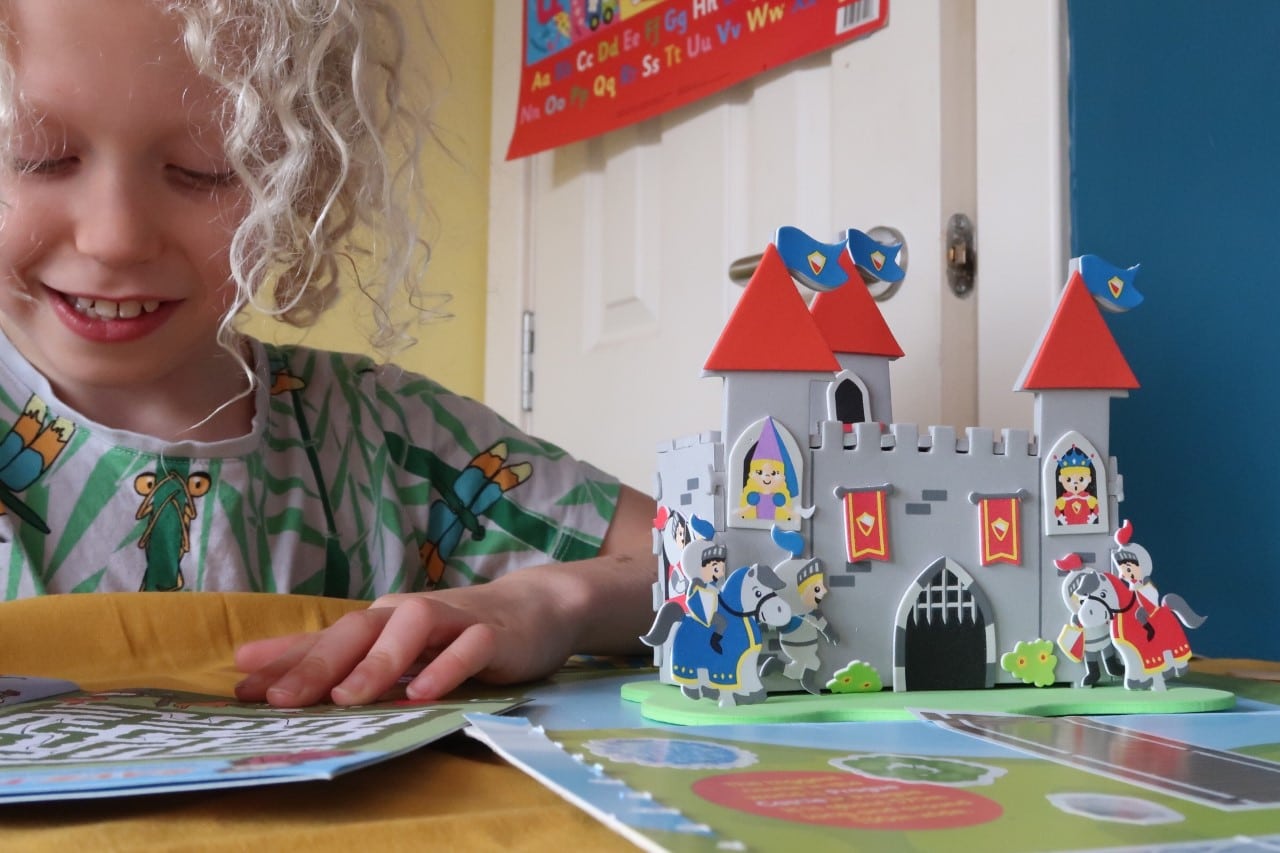 They also received a First Wonder castles box to review, which was great to discuss about the build of castles and different defensive mechanisms.
Music and Art
Both children have enjoyed playing the keyboard throughout the day, although they haven't been playing any new tunes.  Our 5 year old loves music and has spent a lot of time dancing around to various songs, particularly the new Frozen 2 songs!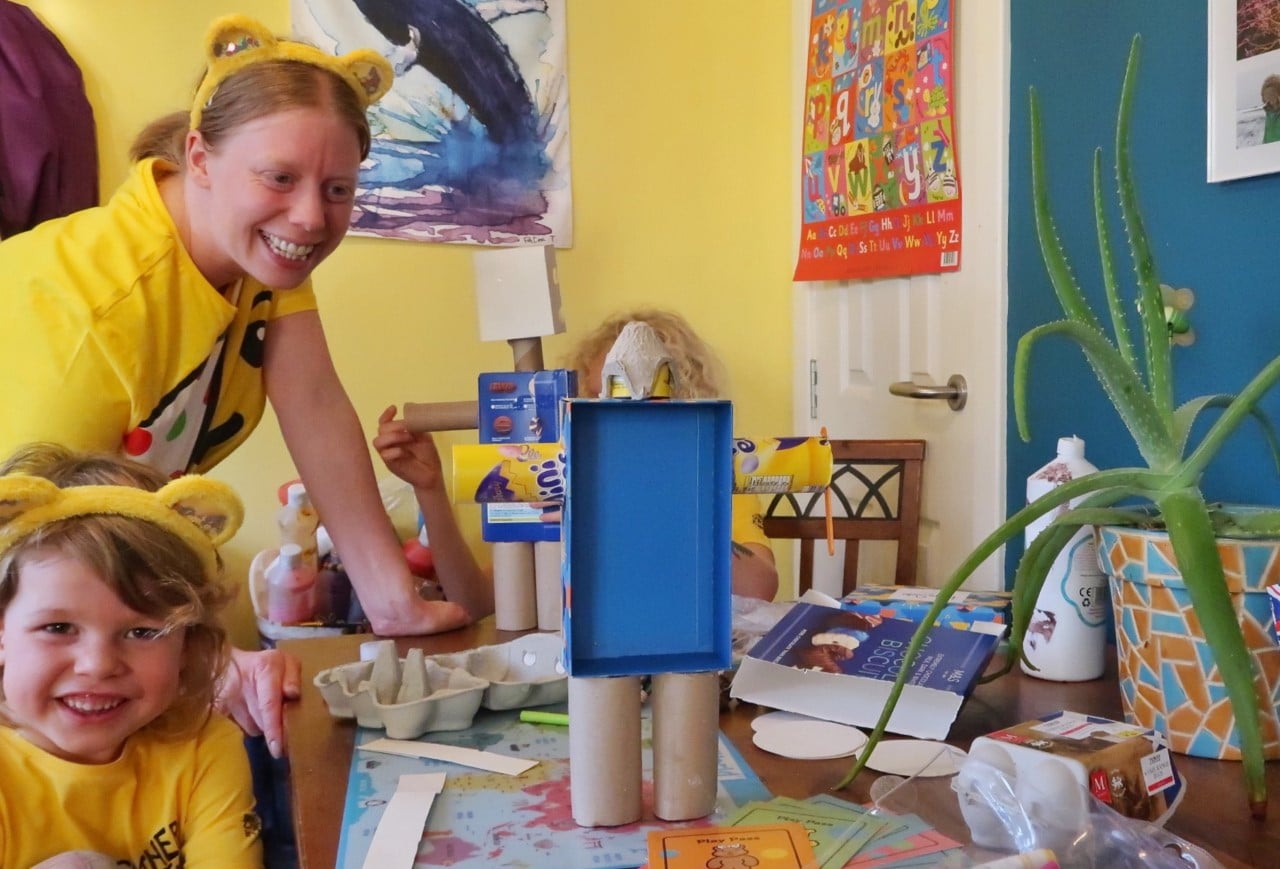 They both created their own cardboard robot models out of junk materials for part of a Children in Need challenge.  Whilst at Linlithgow Palace they coloured in and cut out shields which they used around the castle, defending it from invaders.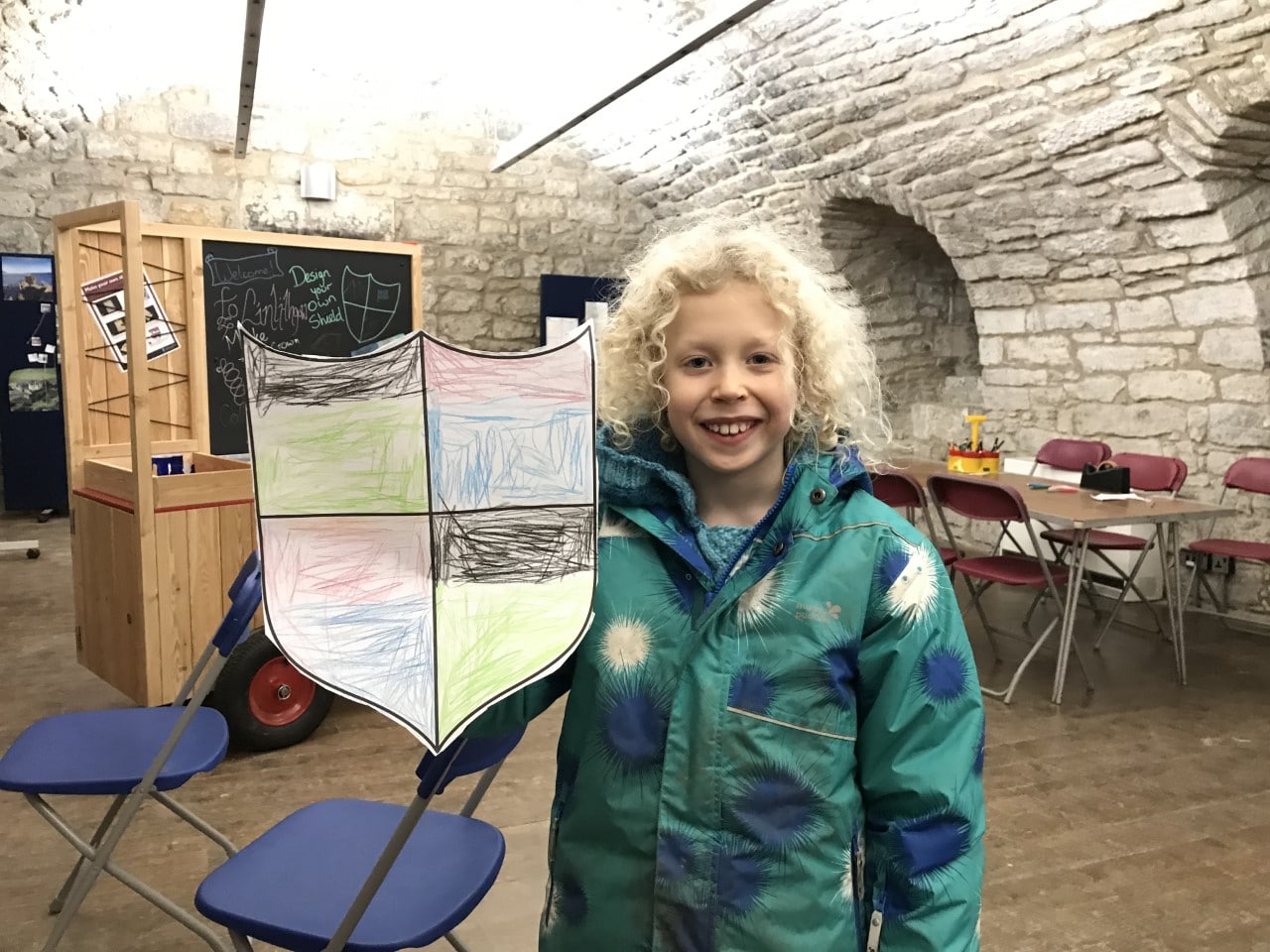 The art of the lights at Castle of Light was also pretty magical, I think they really enjoyed watching various artistic light displays.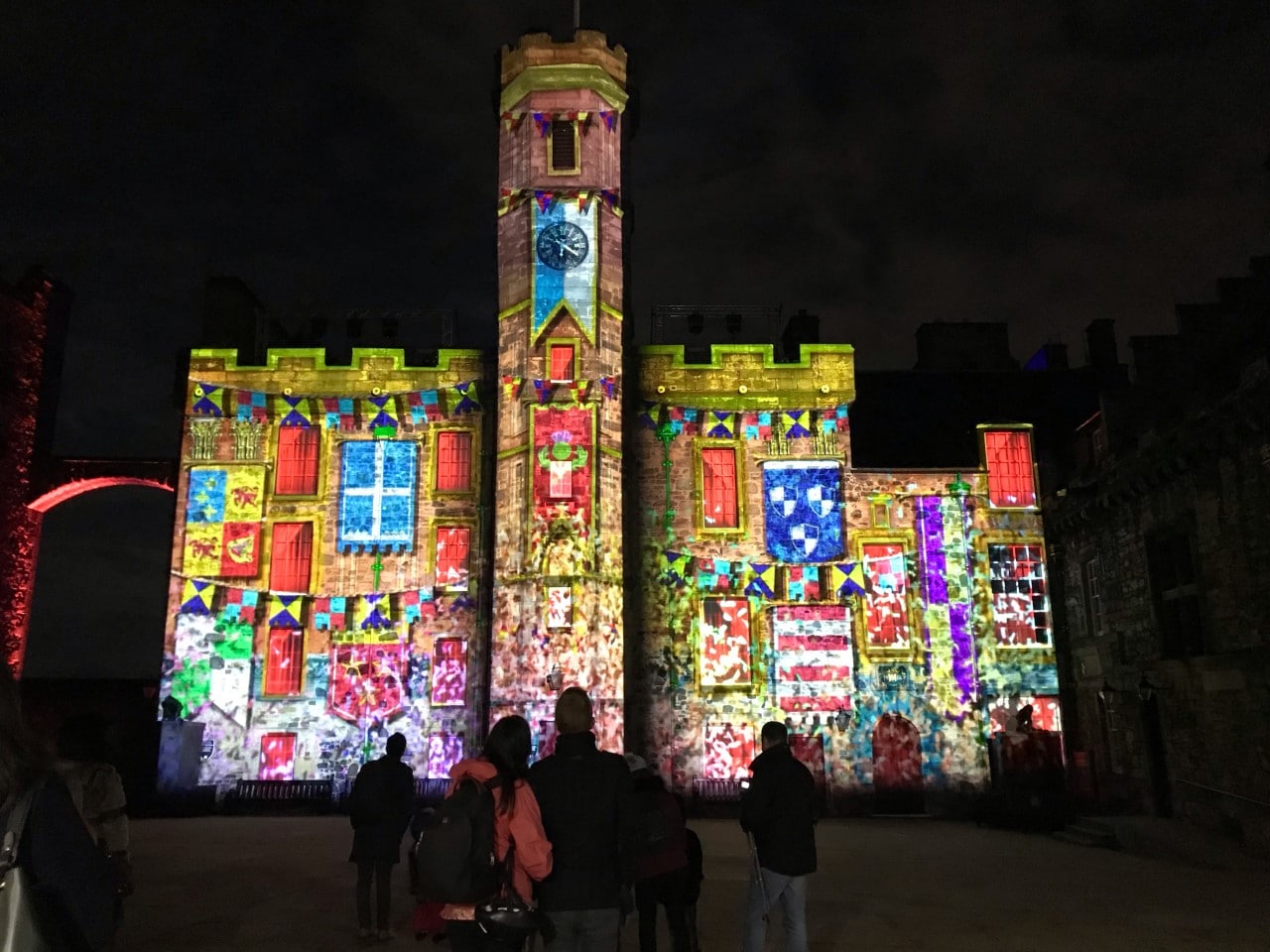 Kids Groups and Clubs
The usual kids groups and clubs for November, with both enjoying swimming, horse riding home ed group, woodland group, science group and multi-sports.  The eldest also attend Cubs once a week and the youngest chooses to do gymnastics, drama and dancing.
Home educated kids definitely don't have any issues with socialisation!
Pin For Later