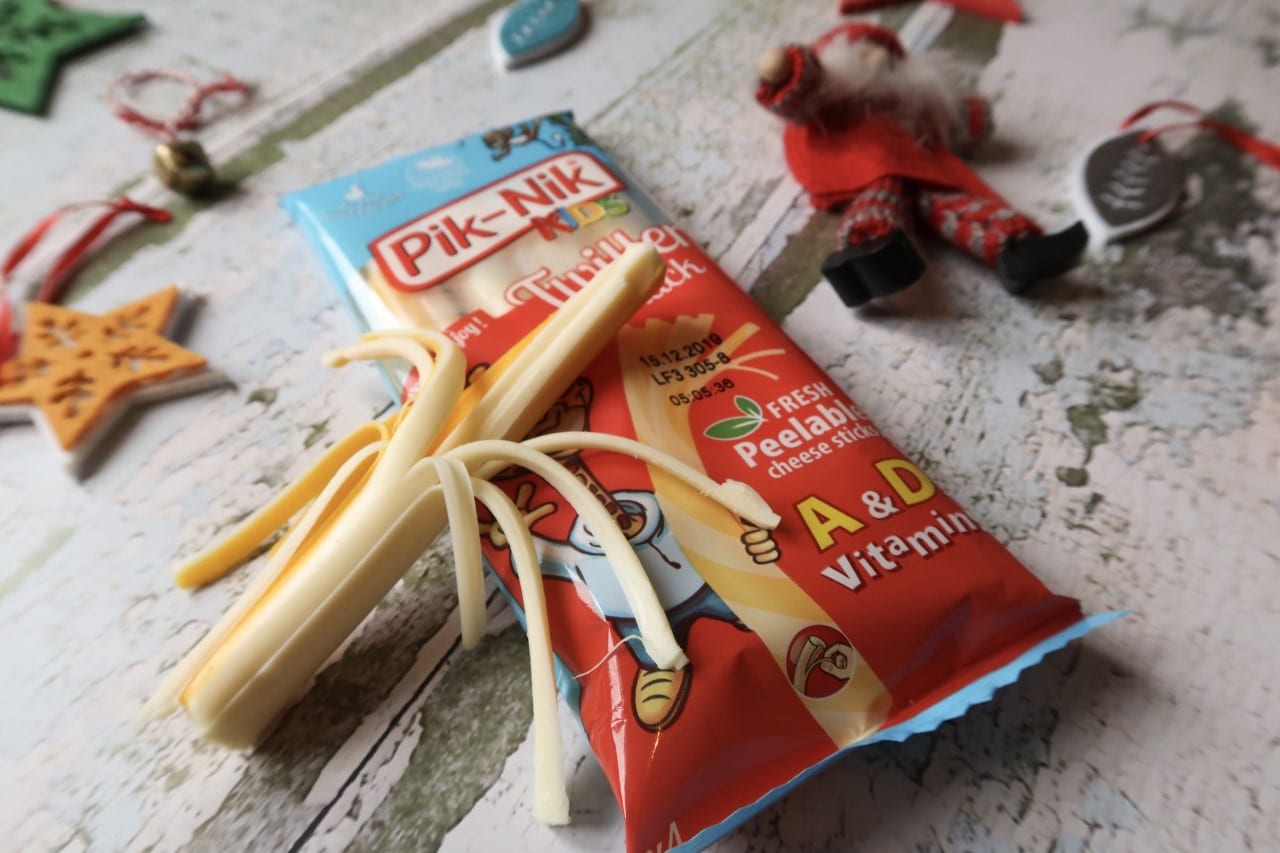 The Christmas season is very busy, with lots of excitement and days out with the children.  We have many days out planned, from visiting the Edinburgh Christmas market to a very animal orientated panto at Blairdrummond Safari park!  There will of course be the obligatory writing of letters to Santa and then meeting Santa himself in the woods near Balfron.  With all of our days out we'll definitely need to keep a few snacks on hand for when the inevitable 'I'm hungry' call is heard.
In December there is more than enough chocolate and sweets being offered around, so it's good to have a few healthier snacks on hand.  I always have fruit, which both children enjoy, but it doesn't necessarily fill them up enough.  So we have now armed ourselves with Pik-Nik cheese twillers, they are peelable cheese full of natural milk and vitamins, but much more convenient for putting in a bag.
Pik-Nik Cheese Twiller
Each pack of Pik-Nik mozzarella sticks contains a glass of milk (calcium) and vitamins D, A and E, fantastic for growing children!  The recipe used includes vegetarian rennet, so it's also perfect for vegetarian's to include in their lunch boxes or cooking for snacks.
The mozzarella cheese is pliable and easy to peel, making it a fun snack for the kids and great when you want to make a jellyfish or an octopus for a themed lunch for the children.
Snack Time
We took our Pik-Nik cheese twiller's with us to the Castle of Light in Edinburgh.  If you haven't been I highly recommend it, the castle is lit up from Thursday to Sunday evenings and you can explore the outside of the buildings with many fantastic displays projected onto the walls.
The picture below is of a brilliant display that was projected onto the outside of the castle and can be seen from the esplanade before you enter the castle.  I love that it went through different periods of Scottish history and locations from all around the country.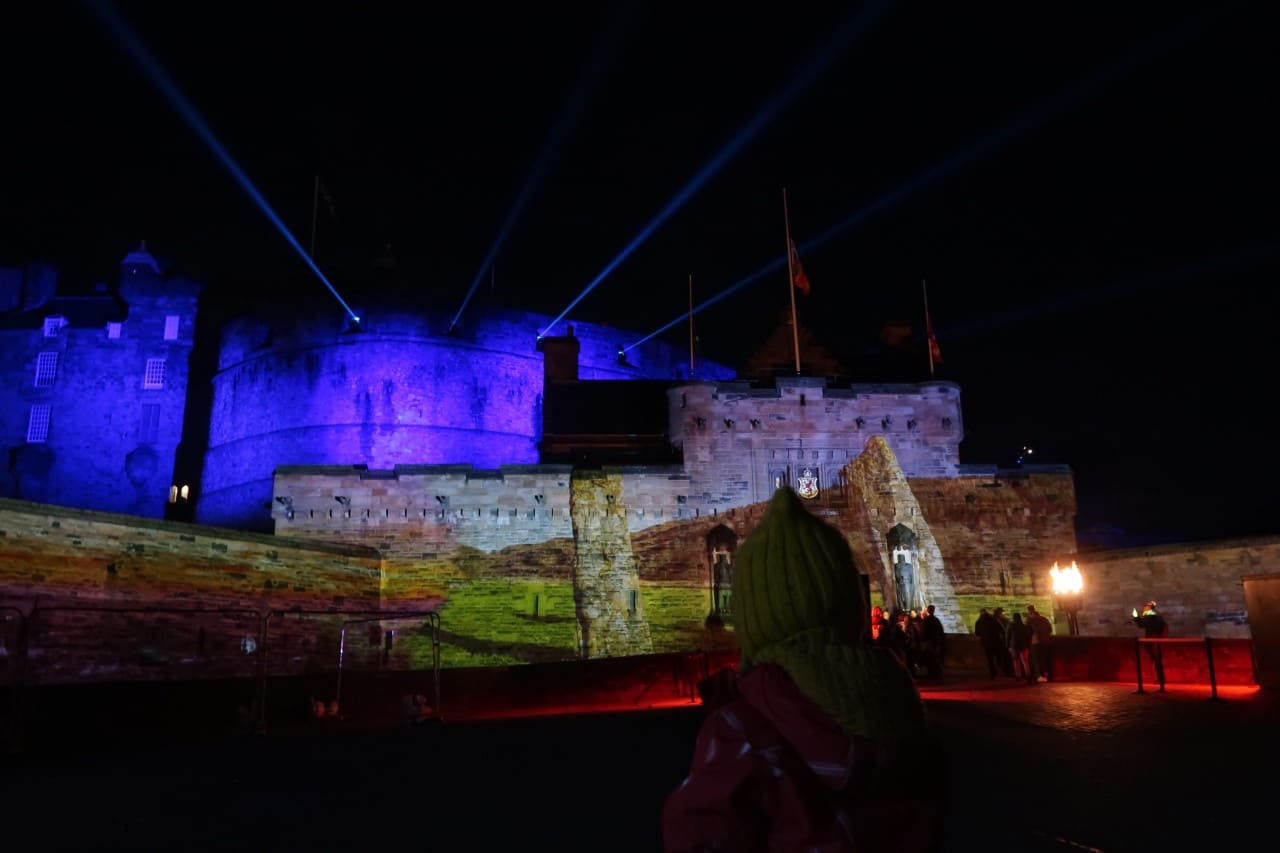 As it was very chilly the kids were all wrapped in their warm hats and gloves to watch the lights, which meant certain snacks would be quite difficult to eat.  Fortunately Pik-Nik twiller's were easy to eat with gloves, once I had opened them of course.  It kept them satisfied before we needed to head down to catch the tram back to our Park & Ride stop.
Clearly it was too dark to take pictures of the snacks at the Castle of Light, so the pictures below are from before we headed off!
Cooking With Pik-Nik
The twiller cheese is also good to cook with, it can be wrapped around vegetables, used in the crusts of a homemade pizza or even peeled and sprinkled over potatoes for a delicious potato based side.
There are so many options and the kids loved their mozzarella potato dish that we created together!  It's very simple to make with cooked and partially crushed baby potatoes, place in the oven at 180 degrees for 5 minutes with the twiller cheese sprinkled over the top.  the perfect comfort food to warm you up after a chilly Christmas day out!
Pin For Later