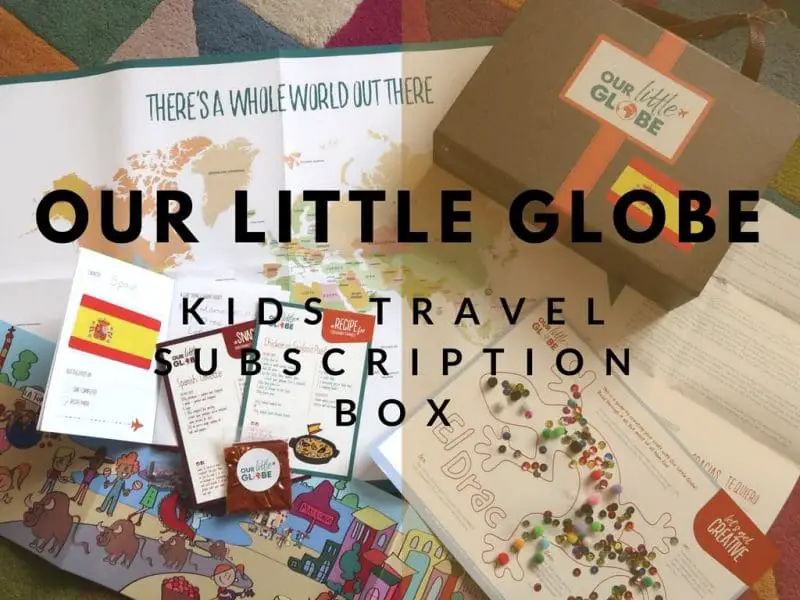 I've always loved travelling and really try to instill a sense of love of our world to our children too.  Both boys love spotting different landmarks and animals from around the world.  They especially love visiting places they have learnt about at home.
We were asked if we would like to review Our Little Globe children's subscription box which sends out a country specific box to your child each month.  I thought this would be great for my children to learn more about places they have visited or would like to visit!
Our Little Globe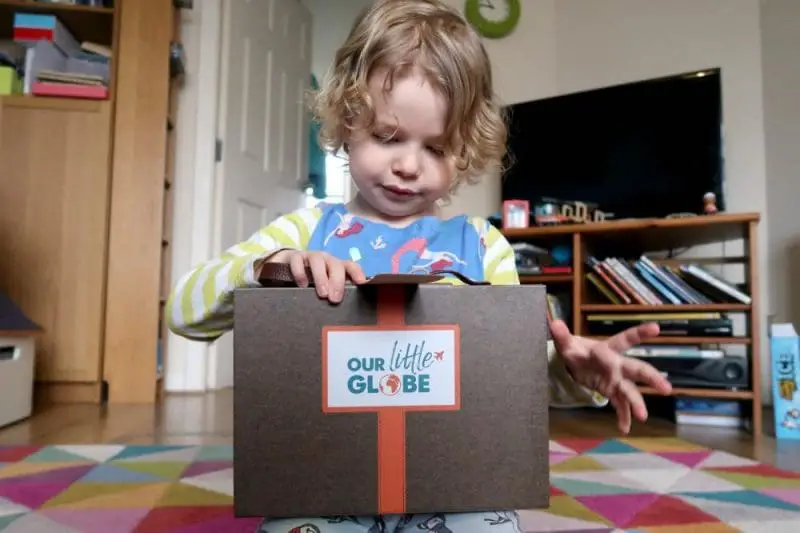 The first box that arrives contains your child's suitcase so they can keep their passport and country scenes in.  My 4 year old loved unpacking his suitcase and was excited to see what it contained.  The country in this box was Spain and as it mentioned Barcelona and Parc Guell where we had visited last year, he was pretty pleased!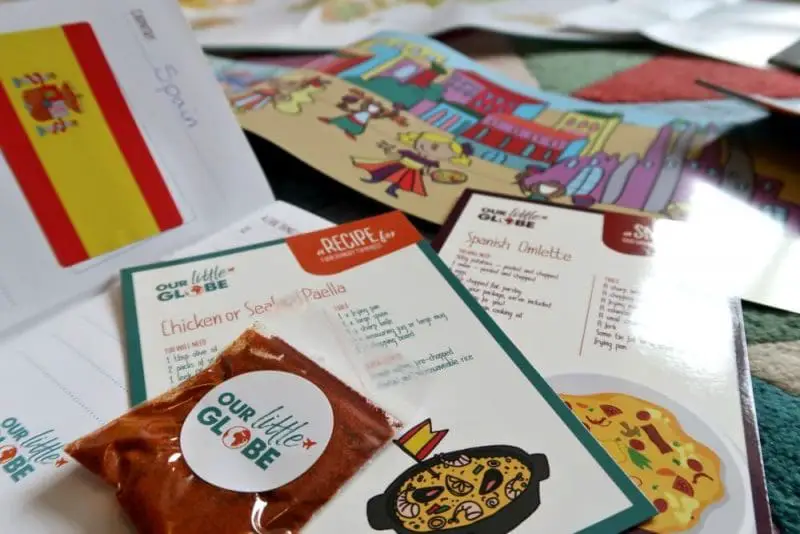 The suitcase contains a world map (to spot the country) and a passport which you place the country's flag sticker in and write a few facts that you have learnt.  Also included in each box are 3 stickers related to that country, a personalised letter from a penpal in that country, a scene showing important parts of the country, a craft and 2 recipe cards with a spice or herb.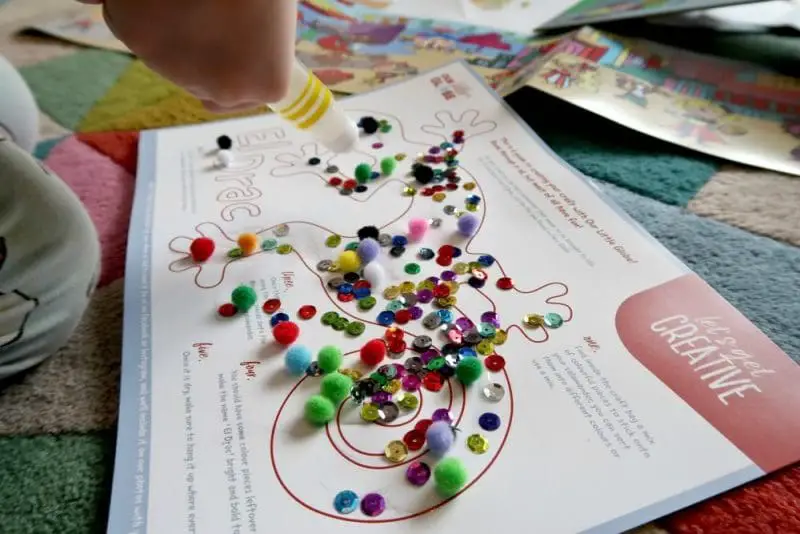 Littlest dived into the craft bag and straight away started gluing his 'El Draco', just like the salamander in Parc Guell. With that finished he chose to stick his Spanish city sticker onto the foldout Spain scene and the spare country flag onto his suitcase.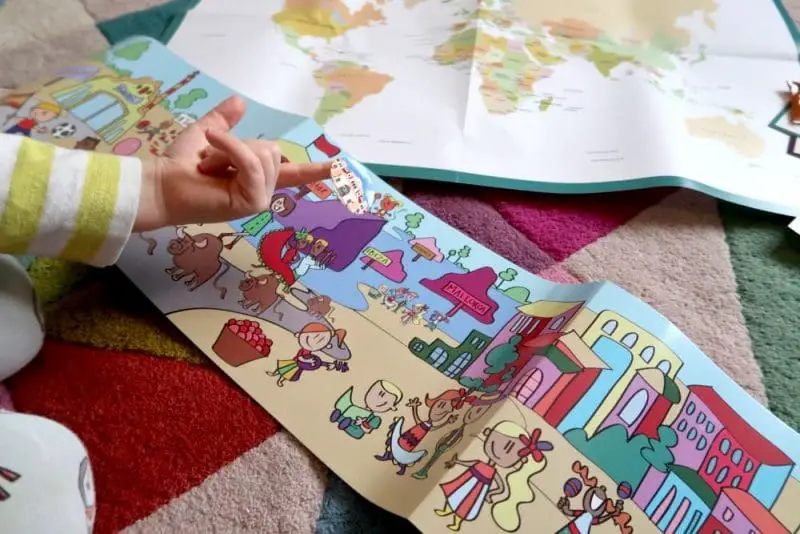 We are planning on my making the Paella very soon, but we just need to get ingredients sorted when we go shopping at the weekend.  Both boys are looking forward to making their 'own' recipe!
Iceland Box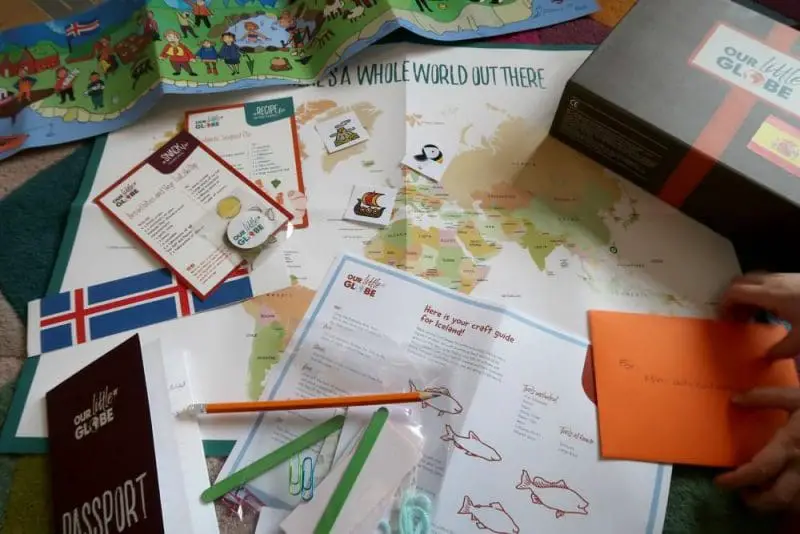 We also received this month's box, which features Iceland, another country that we visited last year.  The boys had a great time spotting all the things they had seen whilst in Iceland, as well as a few things they didn't see, like Puffins!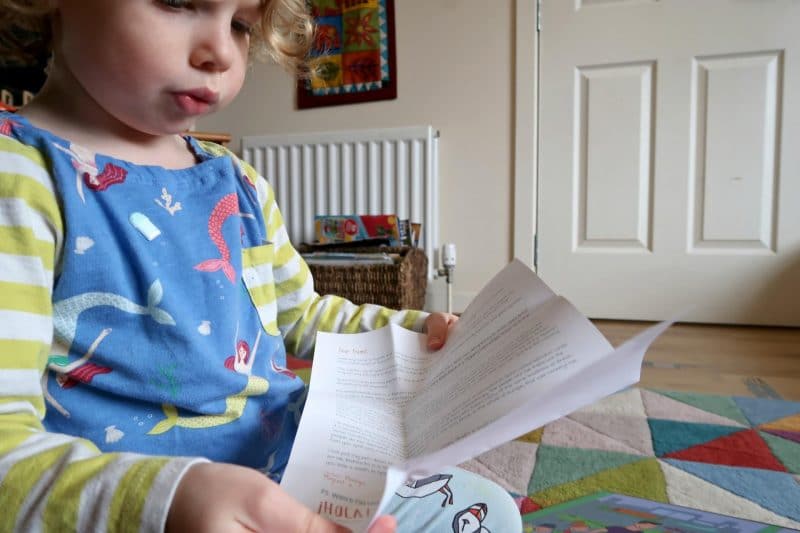 The penpal letter was from Helga, who told us all about her country of Iceland, including facts about volcanoes, glaciers and the Northern lights.  As Helga's father is a fisherman and fishing is a rather important part of Iceland's economy the craft was to create a magnetic fishing set.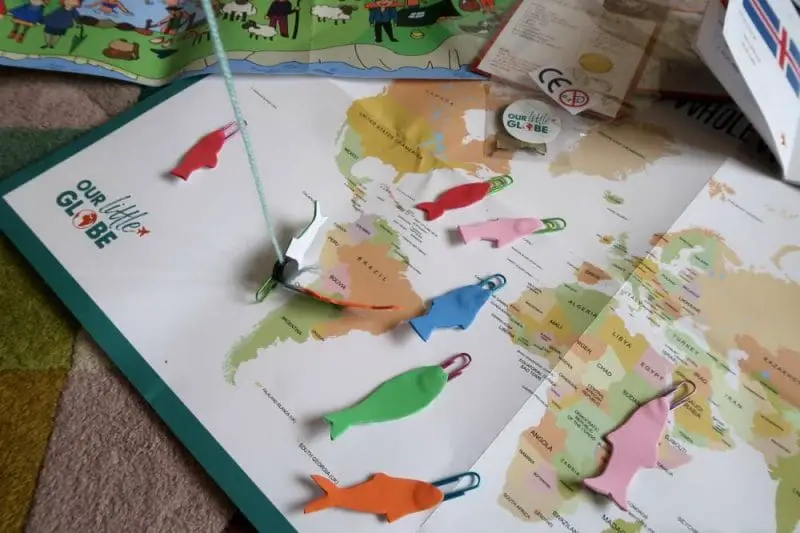 The craft was a little bit fiddly for my 4 year old, but my 6 year old could manage it with a little help.  My 4 year old enjoyed placing the fish on the sea of the world map and then catching them!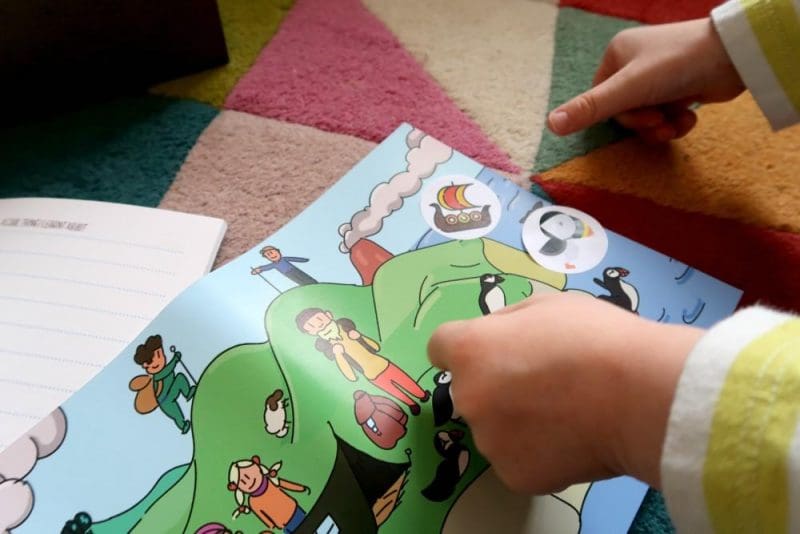 The flag sticker was stuck on the next page of his passport and we wrote a few facts about Iceland too.  The other 3 round stickers were placed on the Iceland scene, he wanted to match up the volcano and puffin.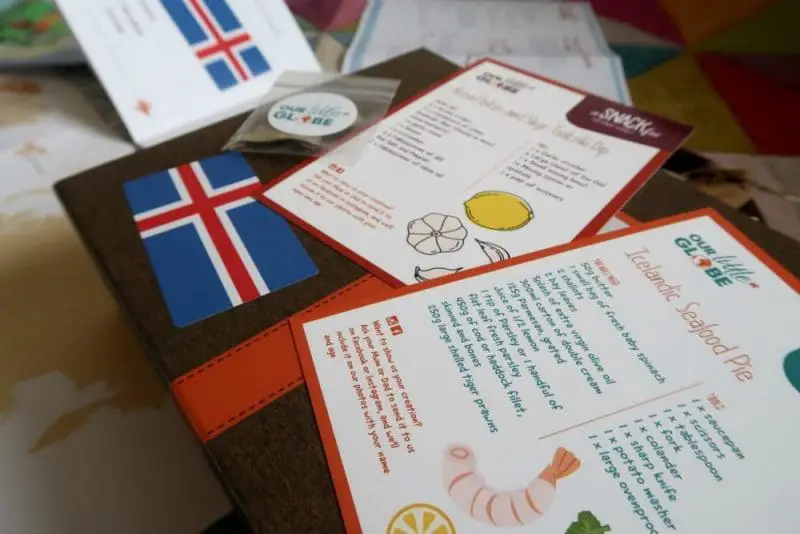 Iceland's recipes are for Icelandic fish pie (which I really want to make!) and bread bites with Skyr Tzatziki dip (which the boys want to make!).  We checked our small shop in our town, but they don't stock Skyr.  So we will buy some when we do our big shop at the supermarket this weekend and make it then.  Keep an eye on my Instagam stories for the result!
Competition
If you would like to win your own Our Little Globe activity box follow the simple instructions below for our Twitter competition.
To Enter please follow these simple steps:
Follow @Monkeyandmousey and @Ourlittleglobe on Twitter
Like the giveaway post: Click here to go to the post.
Comment on the giveaway post: name a country using the first letter of your name. For Example, Anna would be America! If there isn't a letter for your first name use your child's!
Tag a friend for an extra entry
The competition winner will be announced on both twitter pages after the closing date of 20th May.
* We received these boxes for the purpose of this post, however all opinions are our own.