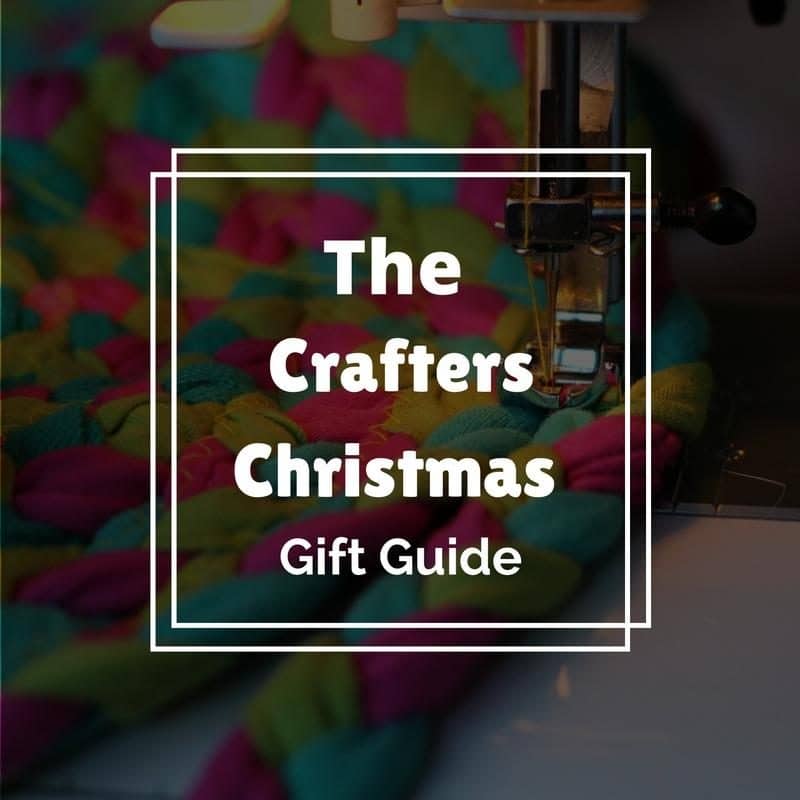 I love crafting!  As I have two young children we often try out a variety of craft activities, however I also like to create my own crafts in my time (i.e. the evening!).  Anything goes for me, I like to crochet, sew, papercraft, printing, painting and jewellery making amongst other things.  So whenever I think of gifts that I would like to receive, they normally include some sort of craft idea.
Here are a few ideas for the crafter on your Christmas list:
Kirstie Allsopp Craft Kit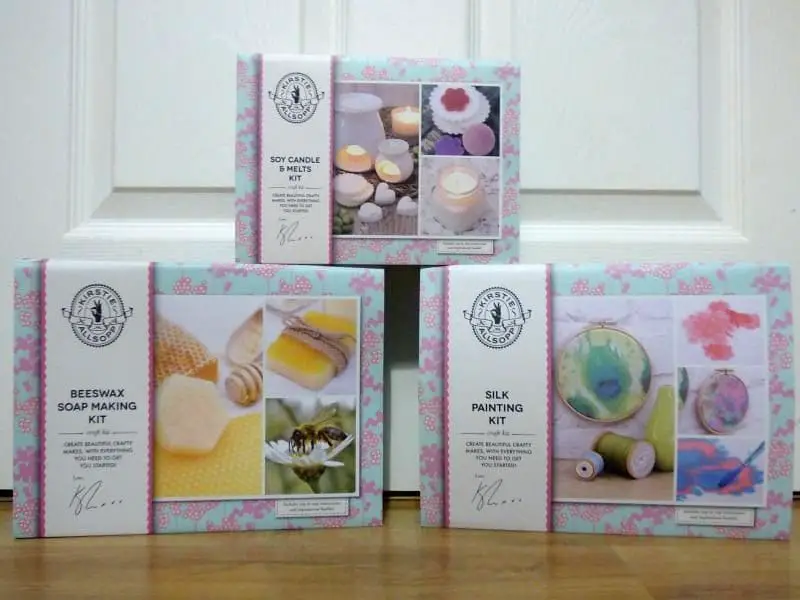 Sometimes you want a craft that has all the necessary parts at hand and you can just open and start without searching through your craft items.  That's when a good craft kit comes in handy!
Kirstie Allsopp's craft kits are perfect when you need a craft hit or want to try something new without spending a fortune.  For starters there is a huge variety of kits that I'm sure there is really something for everyone's taste.  The silk painting kit is amazing and I love the look of the pyrography kit.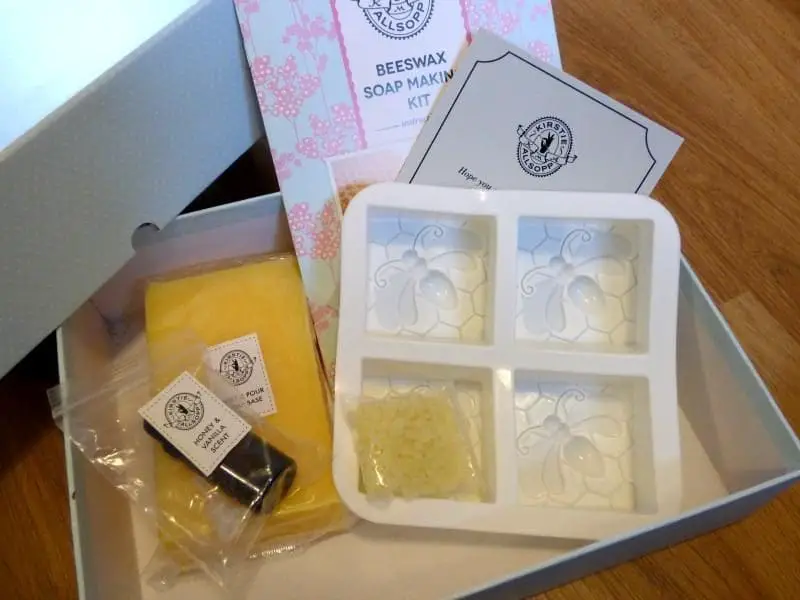 I tested out the soap making kit which was very straightforward and resulted in a set of gorgeous beeswax soaps.  This really is the perfect kit if you only have a short time available to craft, it only takes 15 minutes to make the soap, leave overnight to set and hey presto! You have some gorgeous soaps to display in the bathroom or give away as a gift.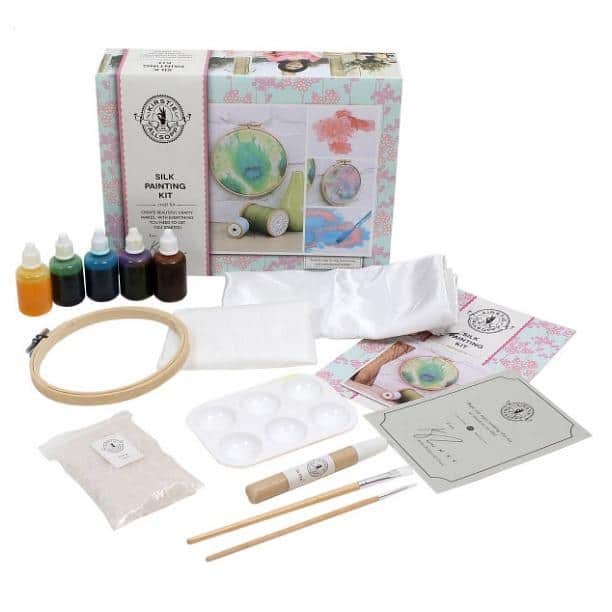 The silk painting kit is amazing and makes what can be a difficult art to understand much easier.  The kit contains all the things you need to start out with silk painting.
If you would like to win your own Kirstie Allsopp kit then simply fill in the form at the bottom of this post.
Mollie Makes Magazine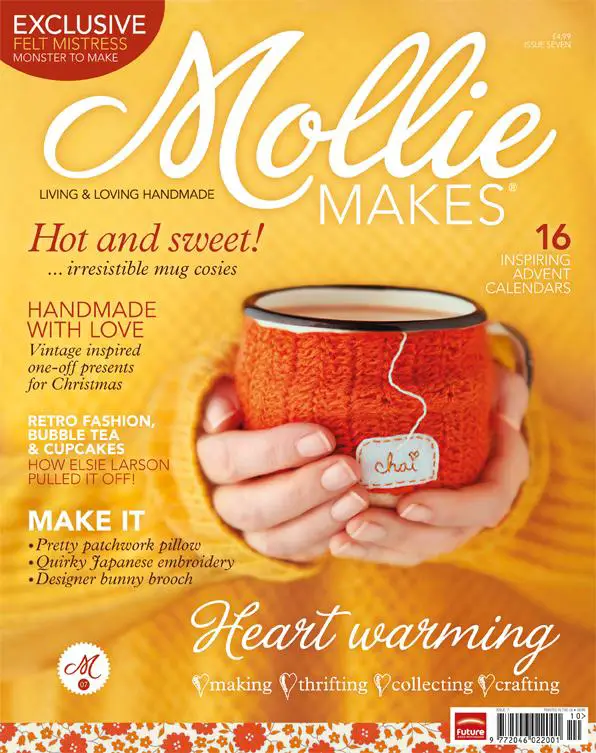 Mollie Makes is my favourite craft magazine, packed full of different crafts ideas, interviews with other crafters and business owners, competitions and often freebies to create.  I would love to receive a subscription to Mollie Makes as it's always fresh and exciting, no need to worry about the same old sewing and crochet patterns, you really will find interesting ideas and great inspiration.  This is definitely on my Christmas list this year (hint, hint).
Fabric 
You can never have too much fabric, I love fabric and have a box full in my craft cupboard.  Sometimes it's just too difficult to cut into beautiful fabric and other times I buy it to just wait for the perfect project to appear.  But I would never say no to new fabric and I'm sure it will all get used in time!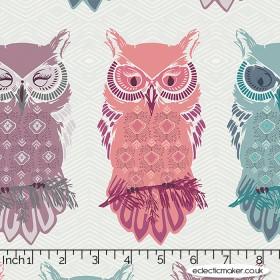 One of my favourite online fabric shops is Eclectic Maker, which always stocks the latest prints and the perfect designs for any project.  I highly recommend checking them out if you are looking for a gorgeous fabric for your project.
Surprise Box Club Subscription Box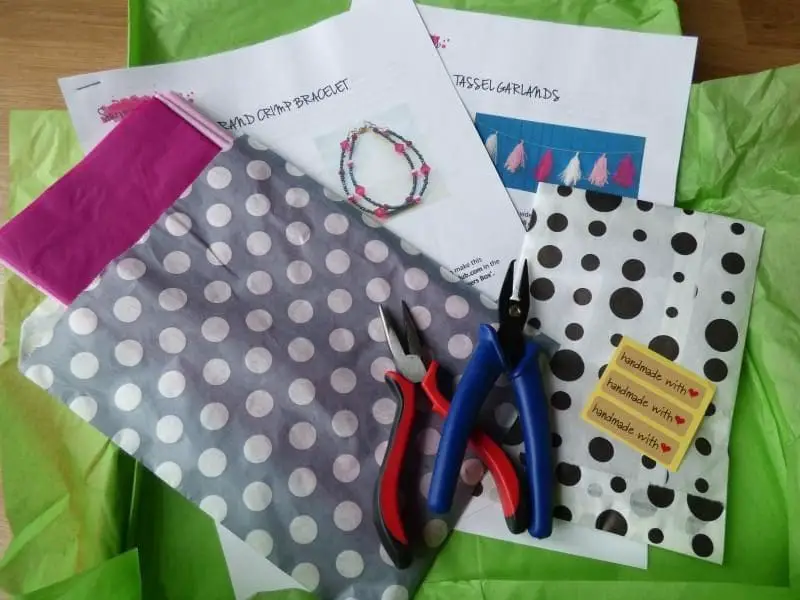 Subscription boxes are perfect for anyone who loves to receive crafts in the post.  I love to know that I will receive a different craft each month, with all the necessary bits of kit provided.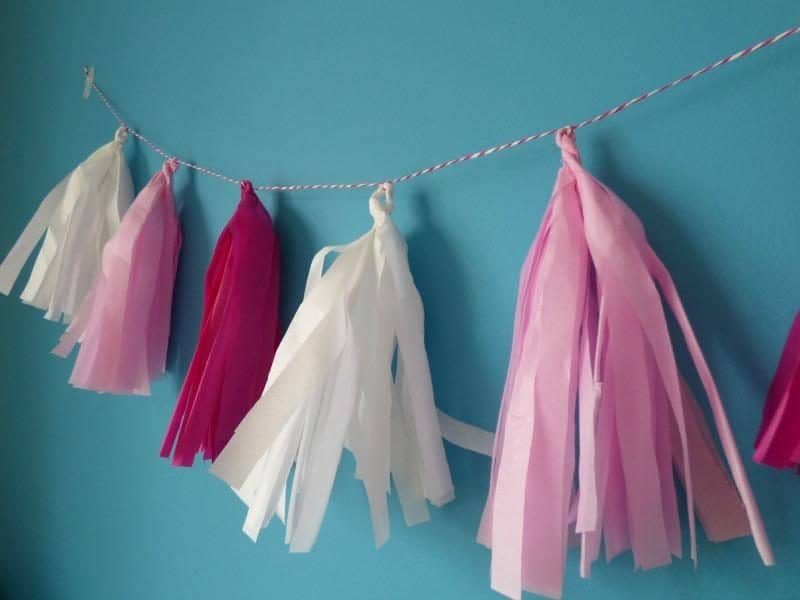 The Surprise Box Club subscription is great to receive as each month you not only receive a different craft, but also a jewellery making kit too.  The instructions are very clear and you can even watch the video for a more visual instruction.  Check out my review of the Surprise Box Club earlier this year here.
Sari silk yarn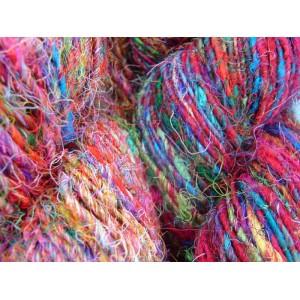 I love sari silk, it's so gorgeously beautiful!  Even better to find it cut and tied into a sumptuously stunning ball of yarn, ready for knitting or crocheting into something beautiful.  Check out this beautiful sari silk yarn here.
British Needle Felting Kit
Needle felting has become a big craft itself, even though I had heard nothing about felting as a child (I was all about the clay).  The simple process of poking a barbed needle in and out of roving wool until it starts to take form and turns into whatever you choose.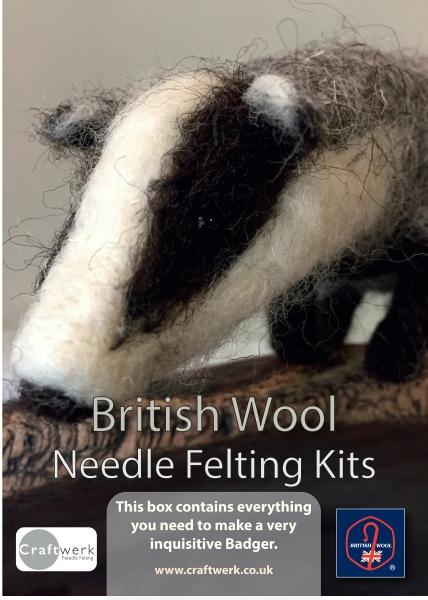 This Craftwerk Needle Felting Kit has everything you need to create a special little badger and instead of the normal merino wool it uses the wool from British breeds, so it's a truly British badger!  Check out Craftwerk's needle felting kits here.
If you would like to win a Kirstie Allsopp Craft Kit, then fill in the form below:
Kirstie Allsopp Kit