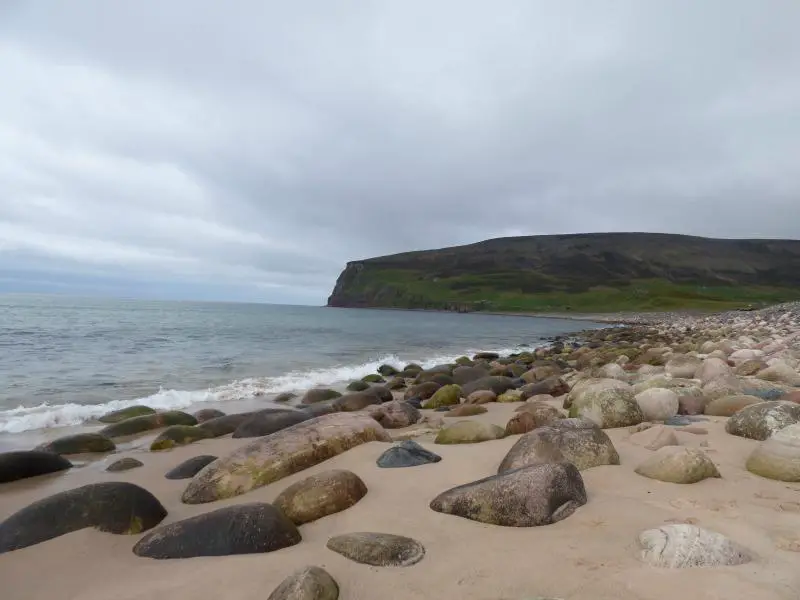 Whilst you are visiting mainland Orkney it seems unthinkable to not visit at least one of their many smaller islands.  We chose to visit the largest and possibly most accessible island, Hoy, partly as we had two young children and knew that we could get a ferry there and back at suitable times for us.  It's also easy to drive around with a few key places that would interest us all.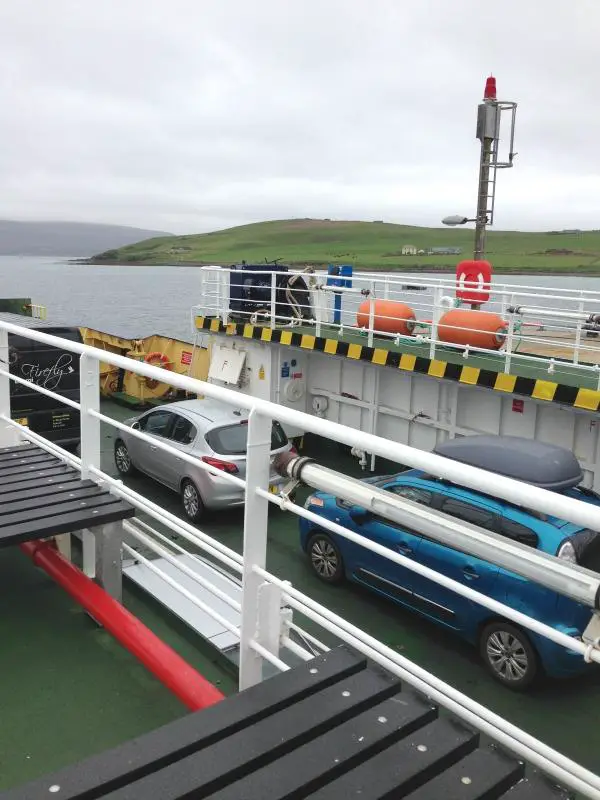 As we wanted to take the car we took a ferry from Houton to Lyness on Hoy.  If you were going as a foot passenger to Hoy you can take the ferry from Stromness to Moaness on Hoy.  The ferry was fairly quick, although there isn't much to do for little ones, so I suggest bringing a couple of books into the passenger waiting area for entertainment.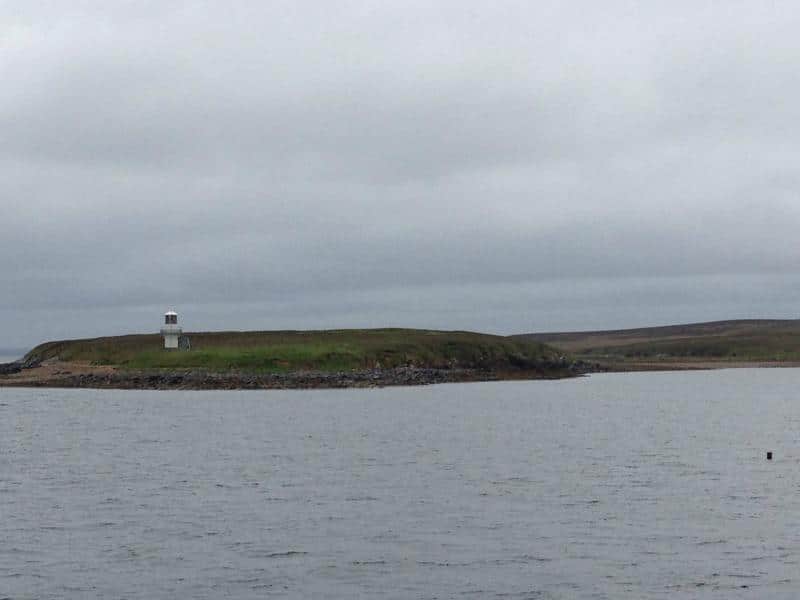 The views on the deck of the ferry are great, however it was very windy when were crossing and I think that's pretty normal for Orkney.  So make sure you bring a coat and woolly hat if you want to stay on deck!
There are a lot of interesting things to see on Hoy, although we didn't get to see everything we would have liked as it would be too much walking for our little ones legs.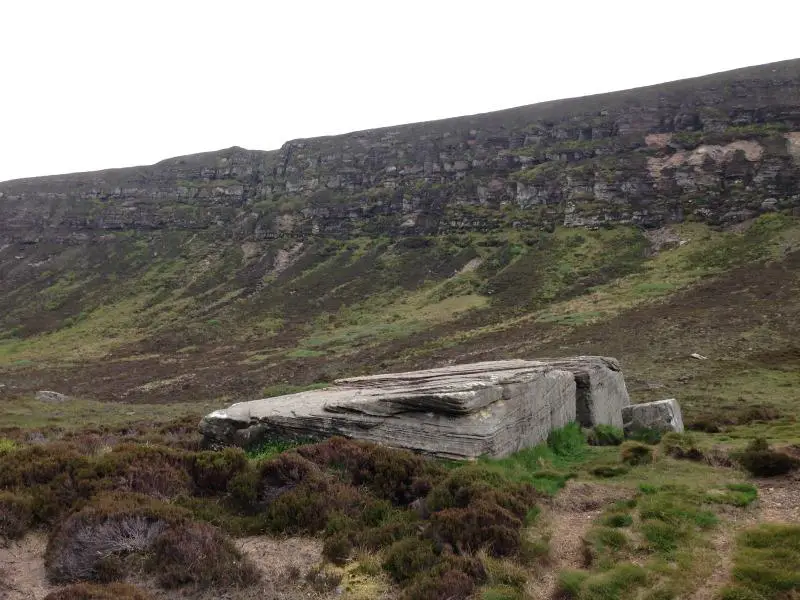 One of the main attractions that we made sure to see was the Dwarfie Stane, a 5,000 year old rock cut tomb, the only tomb of it's kind in Britain.  The Dwarfie Stane is a slab of red sandstone, which has been hollowed out by had using either stone or antler tools.  Clearly this would have taken an extremely long time to do, the sheer effort that must have gone into this work is amazing!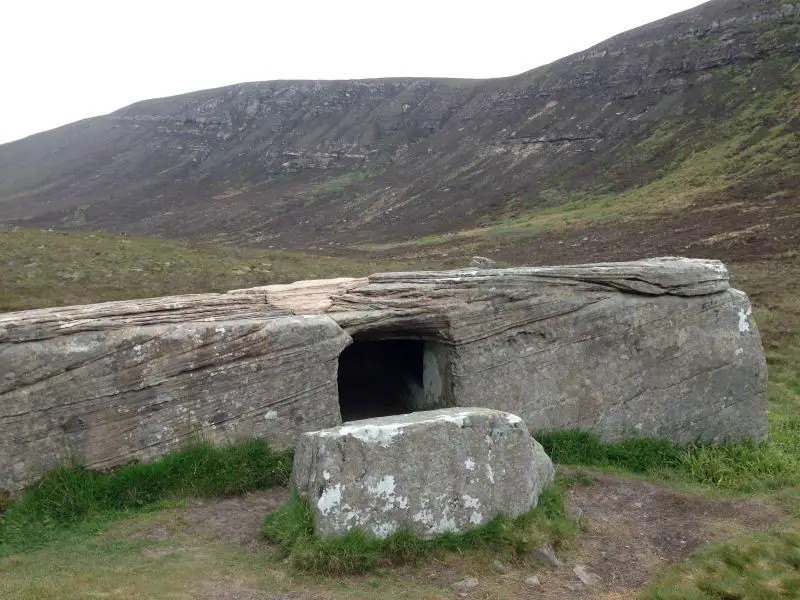 When you enter the Dawrfie Stane there are two chambers.  The chamber on the right has a raised lip a bit like a bed chamber and to the left is a slightly longer space, level with the entrance.  The height inside is very low, you can't even sit up in it!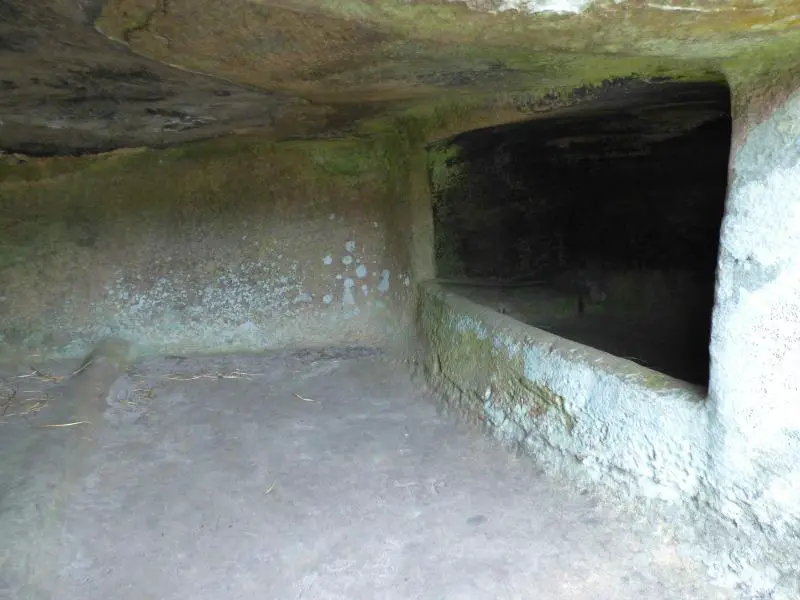 The tomb was once sealed with a rock that is now next to the entrance and at some point when sealed someone had broken into the stone through the roof of the left hand chamber.  This has now been sealed again with concrete.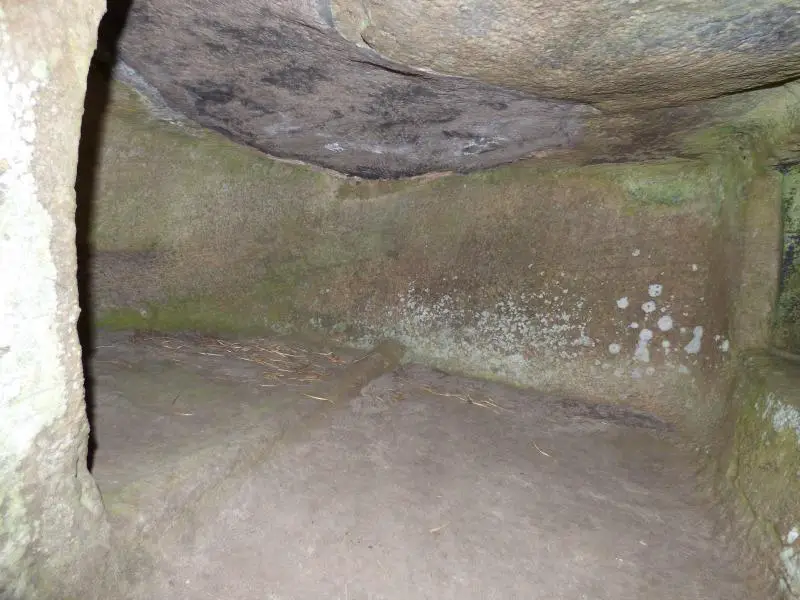 The boys enjoyed the short walk out to the Dwarfie Stane and back, a five minute walk along a board walk over the boggy ground.  My husband and I were intrigued by the stone and the fact that people 5,000 years ago must have spent so long chipping away at the stone to create the chambers.  Definitely worth seeing if you head over to Hoy.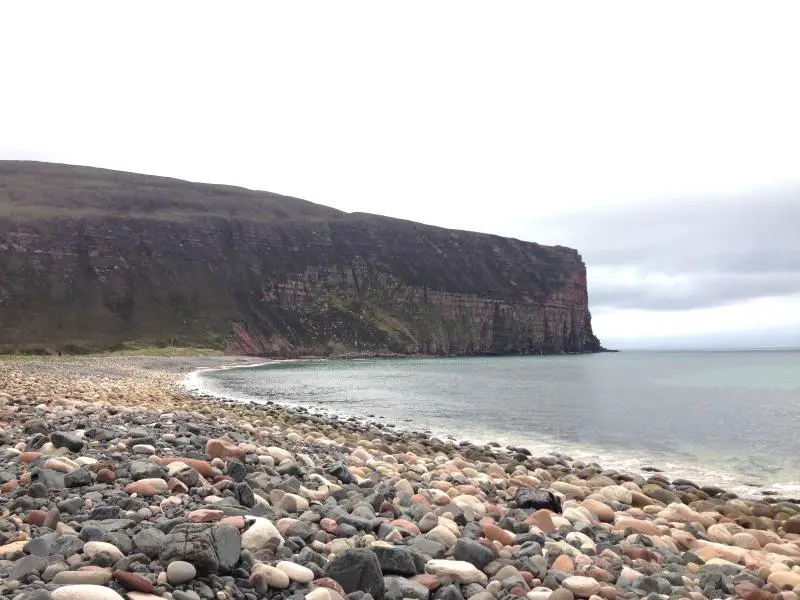 After this we headed across to Rackwick Bay.  If our children were older we would have taken a walk up the hill from Rackwick to the top of the cliffs and walk around to see the Old Man of Hoy, a 137m tall sea stack, which is incredibly impressive!  There are also Puffins nesting near the Old Man during the summer, which would have been lovely to see.  We'll be back again one day!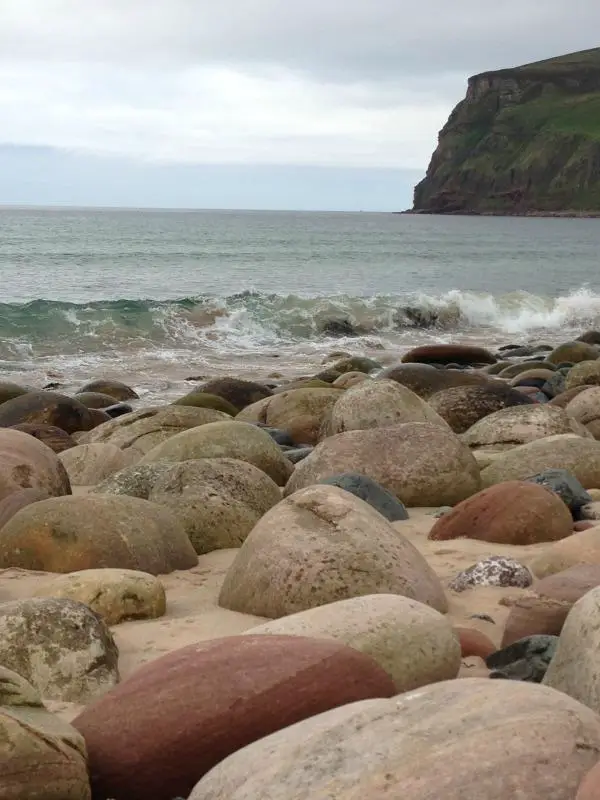 Instead we parked up at Rackwick and headed down to the bay, which we were told was one of the most impressive beaches in Orkney.  Unfortunately we didn't realise it was a boulder beach and brought along spades, bucket and wheelbarrows to play with!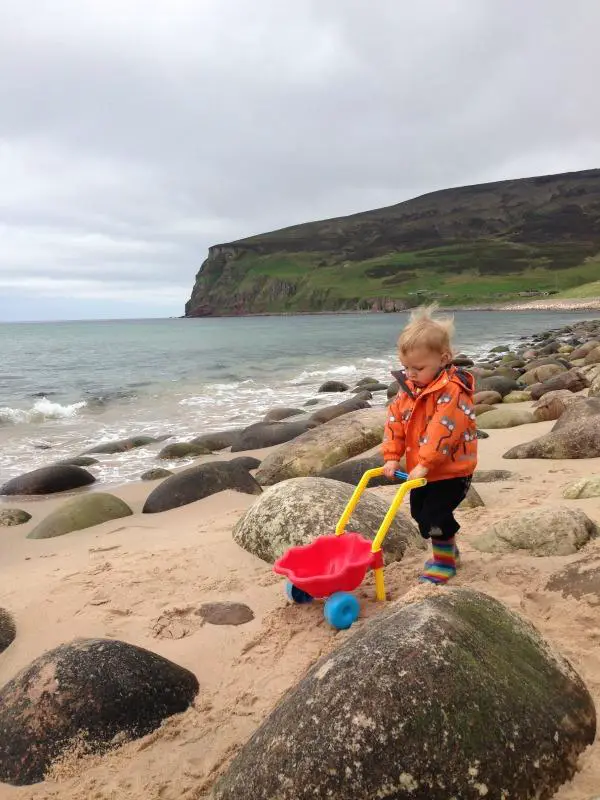 Luckily for us the tide was going out and revealed a couple of small areas of sand that were just big enough for our boys to play in and we didn't have too much disappointment!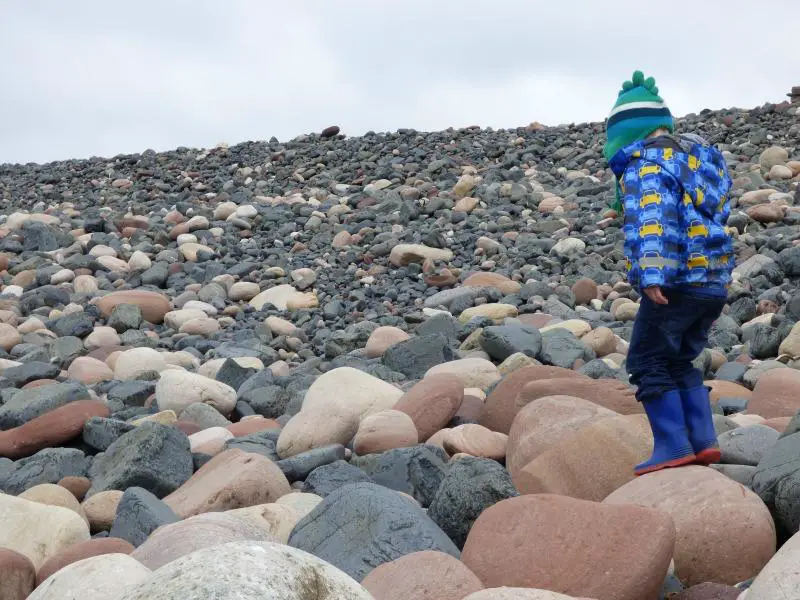 It didn't take them long to explore the rocks as well and enjoy the fun of jumping from rock to rock, which their dad and I certainly did not encourage by racing each other across the boulders!!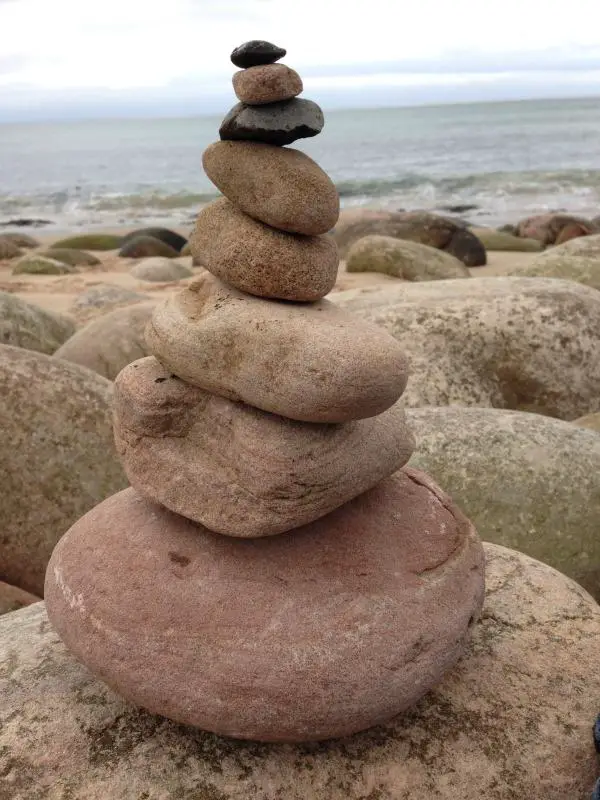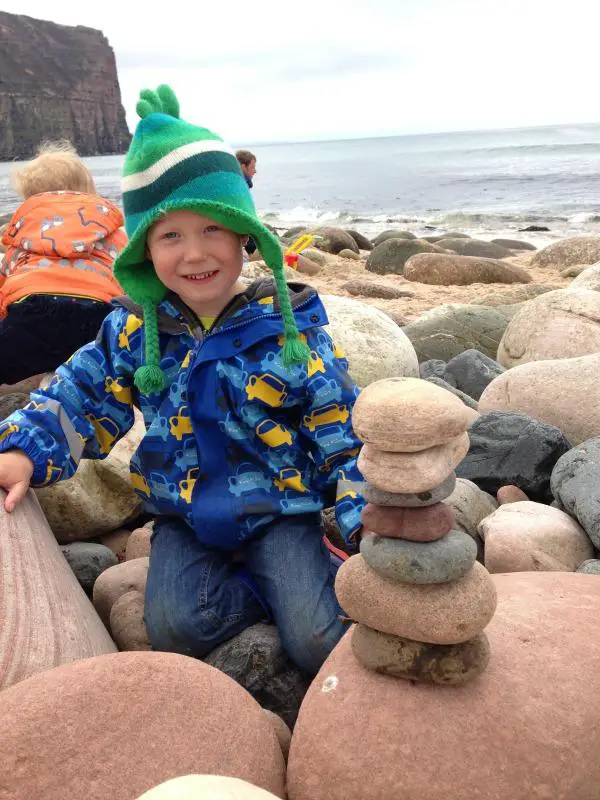 Stacking stones was of course a fun activity too and yes the boys are wearing their winter jackets and woolly hats in June, not so much because of the air temperature, but the wind chill was quite cold that day!
We had a great time at Rackwick Bay and the views really are spectacular.  There was also a fair bit of wildlife to spot whilst we were playing.
Oystercatchers on nearby rocks.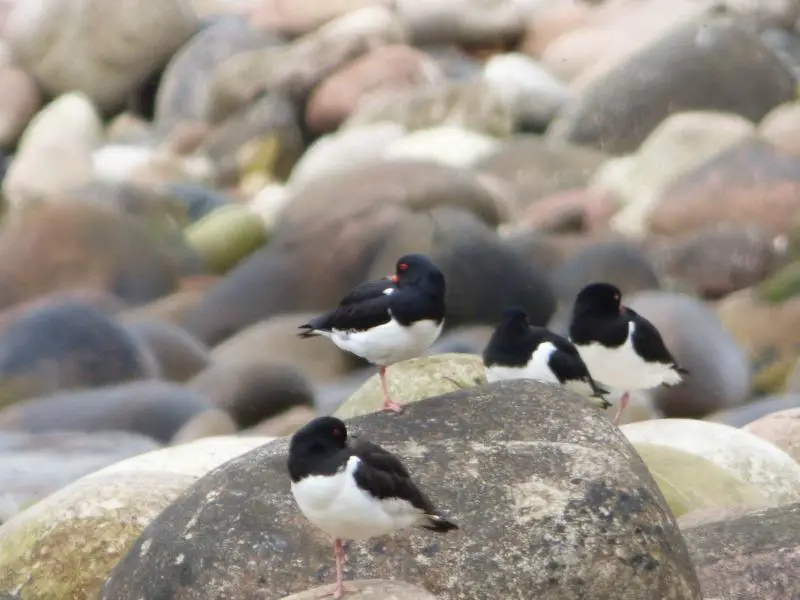 And a seal kept popping up in the sea beyond the beach, keeping an eye on what we were doing.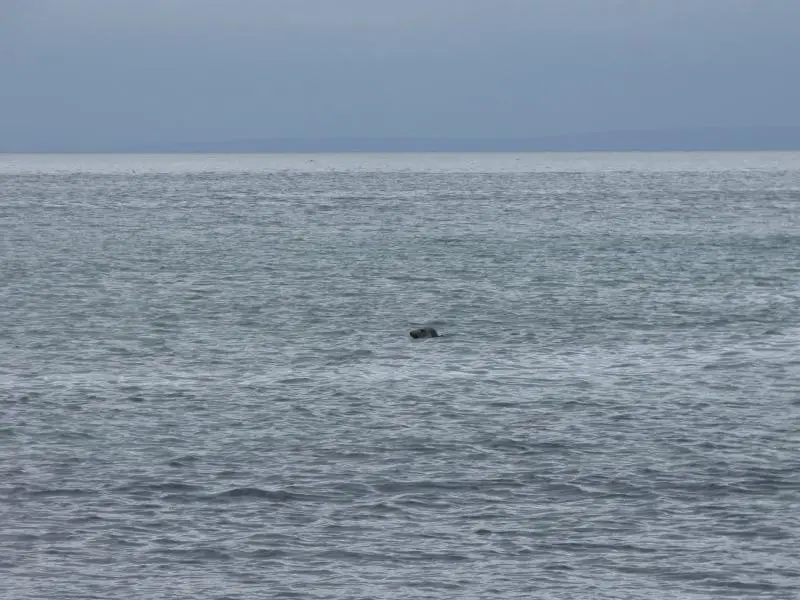 We headed back toward Lyness after this and whilst I stayed in the car with a sleeping Mr A, Mr O headed out with his dad to look at the Scapa Flow visitor centre and museum at the old naval base.  It didn't look very big from the outside, but apparently it was huge with a lot of exciting military vehicles and other paraphernalia.  Definitely worth a look if you're interested in the areas military history.
We headed home after that, but were glad that we took the time to visit and learn a little more of Orkney's history and see some more beautiful parts to the islands.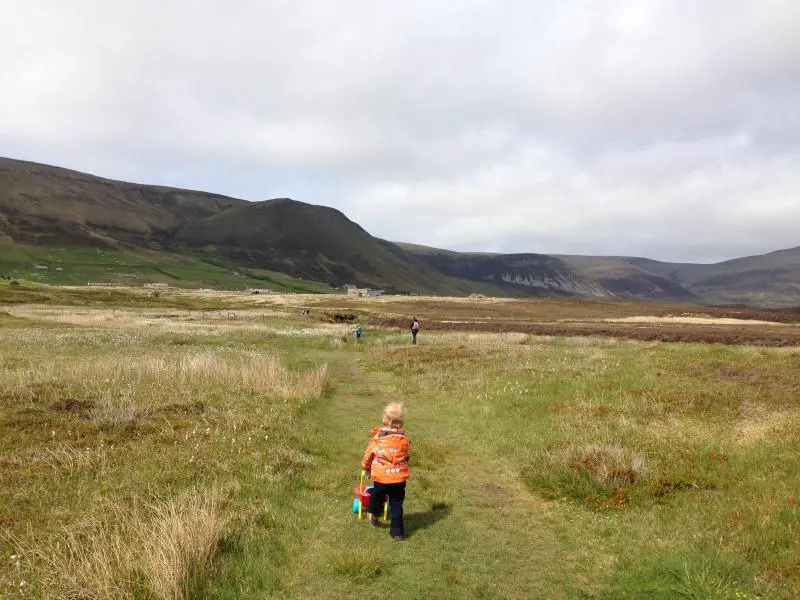 Have you visited Hoy?
J x