Home Education
This is the last home education post of 2019, and last of the decade too!  By the end of the next decade our eldest will be 18 and looking toward where he wants to go with his skills and achievements.  I wonder what path he will take, seems a pretty scary thought that it's only 10 years away from that point!!
Anyway, December has brought a lot of Christmas excitement and in particularly a lot of Christmas crafting!
Science
Most of our science activities were very Christmas related.  The kids made pom-pom shooters out of painted toilet roll tubes, balloons and pom poms.  They could practice on seeing how far they had to pull back the balloon to get a good shot and aiming at different targets was fun too.
Another fun activity was mixing various ingredients together to make fluffy slime.  Shaving foam is the ingredient that helps with the fluffiness, but our youngest's face was brilliant when he saw how well it came together at the end!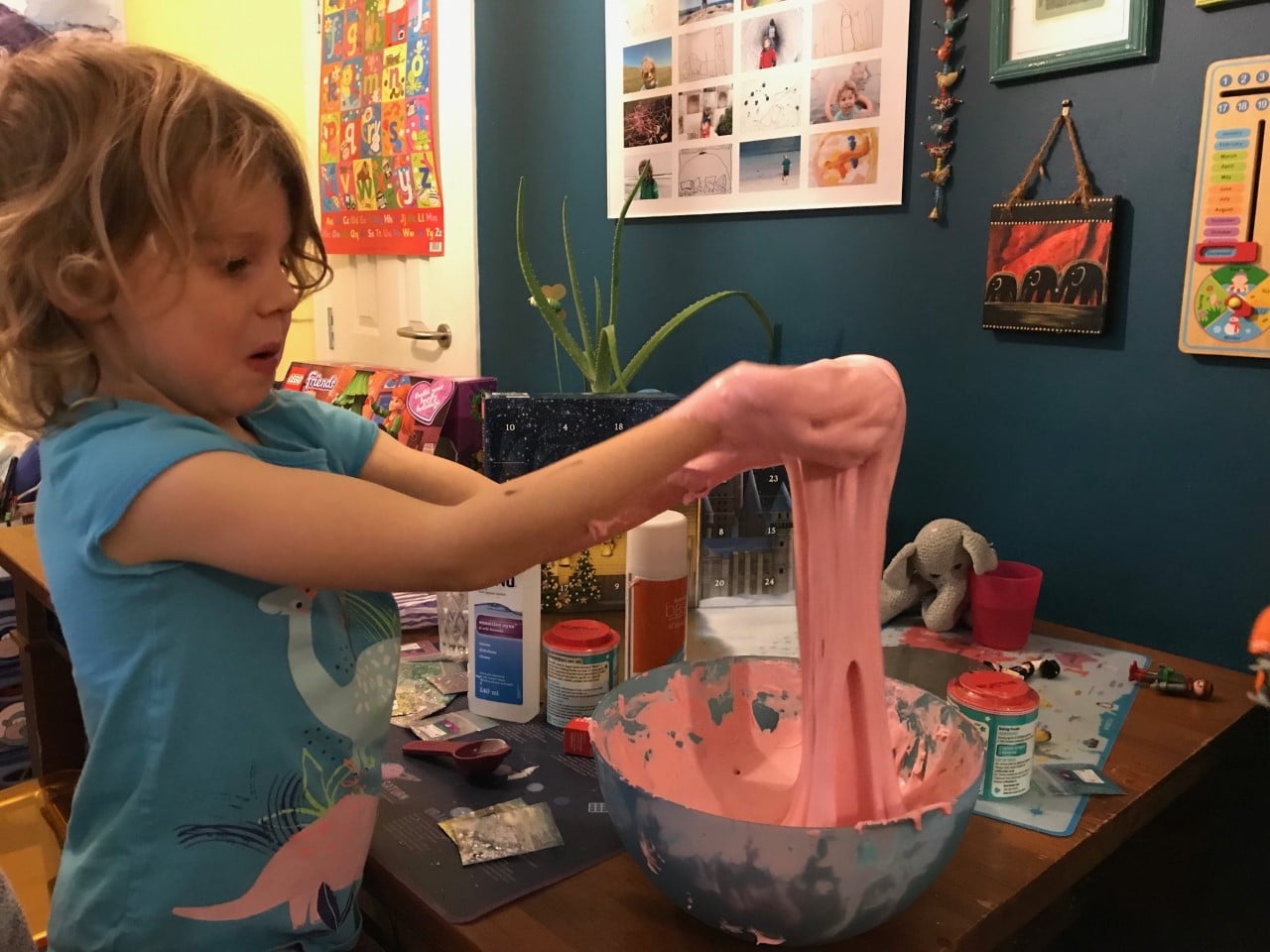 We had a lovely afternoon at Glasgow science centre with friends, despite it being crazily busy!  My children seem to particularly enjoy any exhibit relating to water, wind and the renewable energy source section.  For the first time ever the kids and I managed to make the computer screen city efficient with use of eco-friendly energy sources and reducing CO2 emissions!  We never seem to manage normally!
The kids got lots of science related Christmas presents, including a science kit that I made for them.  On Boxing Day littlest had already started pulling out experiments to try, first up was this little greenhouse for him to watch how seeds grow.  He's loving checking it and even though it's cold against the window the first root appeared at the beginning of January.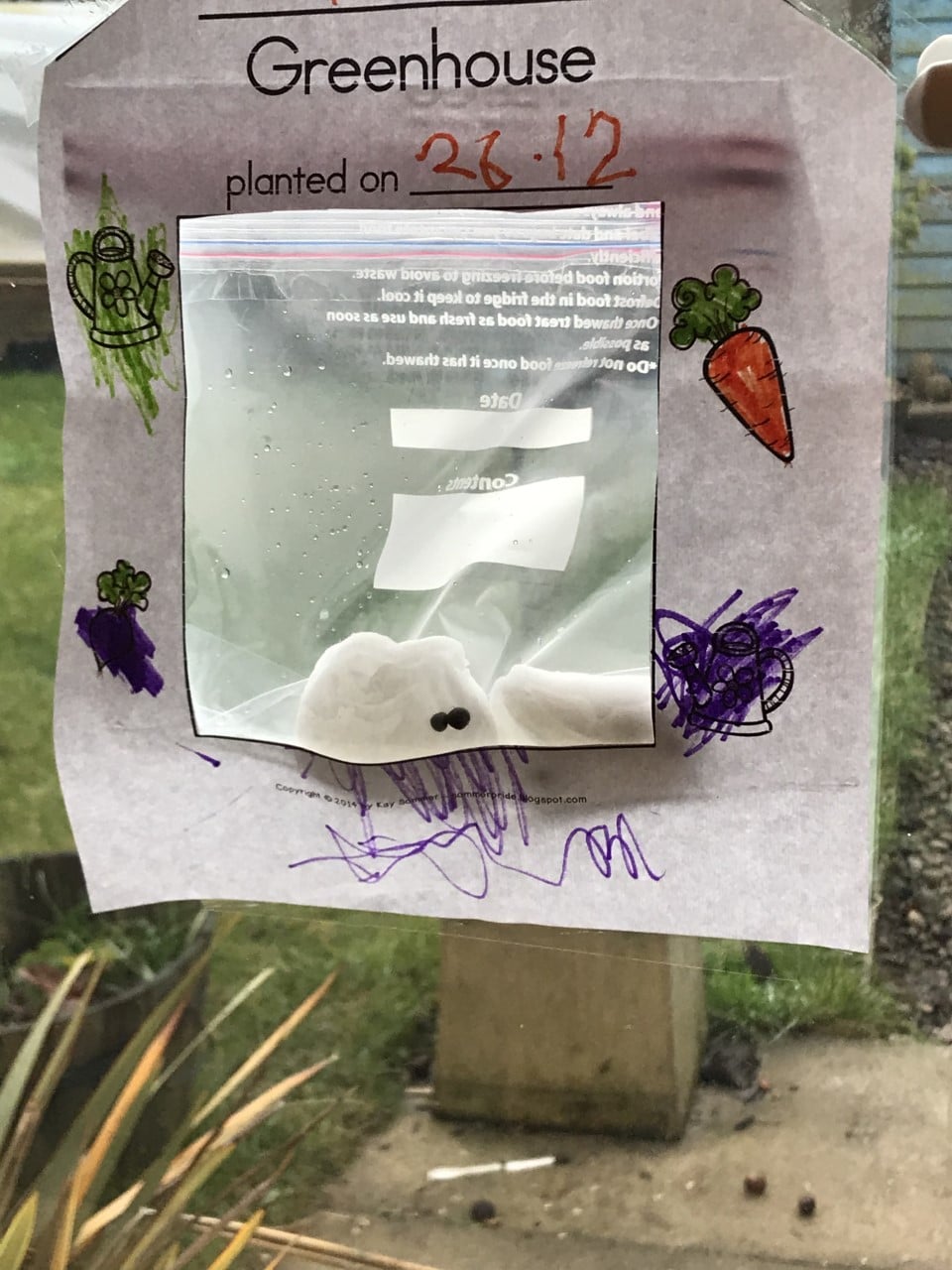 His next STEM activity from his science kit was a Lego Wind Racer, a little car made from Lego with a paper sail that you can move along using a hand held fan.  He had great fun designing his racer and playing with it.
Both children got one of the Galt science kits from their grandparents.  The eldest was given the Forces lab, which he was very excited about, however none of the experiments so far have worked, mostly because the parts are too heavy/stiff and it simply won't work with any amount of tweaking.  Not impressed by this one unfortunately!  Youngest has had more luck with his Rainbow lab from Galt and especially enjoyed watching the coffee filter paper pen marks change colour and mixing colour with the food dye.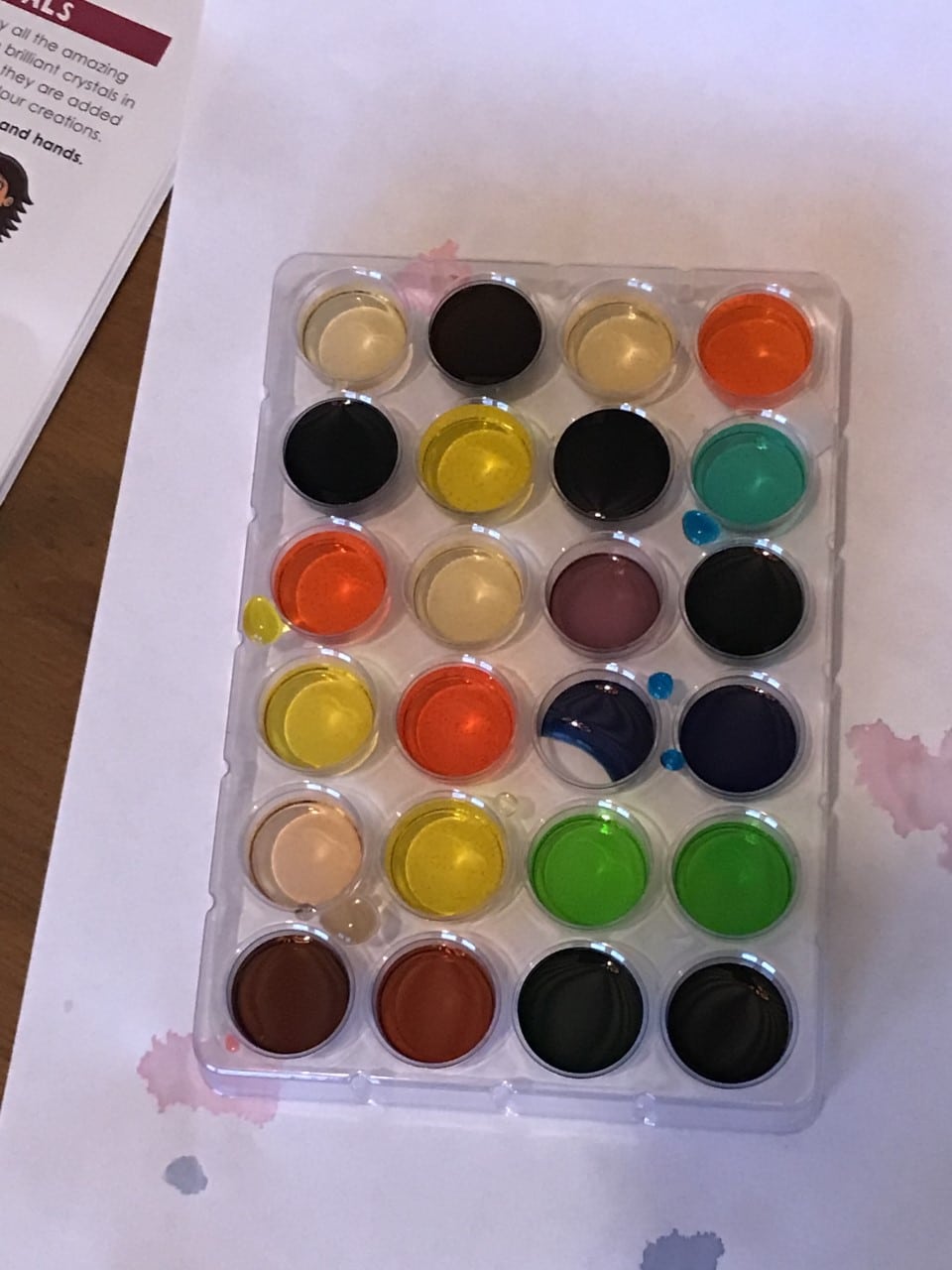 Our 8 year old was given plenty of Lego for Christmas and had it all built by Boxing Day.  He's impressively quick at putting it all together and following the instruction booklets, he certainly has a skill for building.  His little brother (5 years old) loves the look of Lego, but is just not as good at building.  He did manage to put together a few pieces from his set, but he struggles with pushing them together, which slows the whole process.  I'm sure he'll get there eventually!
As usual we've been listening to the Podcasts Wow In The World and Science Adventures for Kids (with Simon the frog).  Wow In The World had several new podcasts out in December, including a Songtacular, which our youngest loved!  I also made a Wow In The World adventure tool kit for both children for Christmas, which is filled with useful items for adventures (and a cuddly cat!), great if you have kids interested in the podcast!
The new Science Adventure for Kids is a shark episode which they enjoy and a Christmas one where Simon visits and helps Santa!
Unstructured Play
We spent some time each week outside, playing in the woods or parks with friends.  Although not as much as we usually would as the weather was pretty wet and cold, so not great for staying outside for extended periods of time.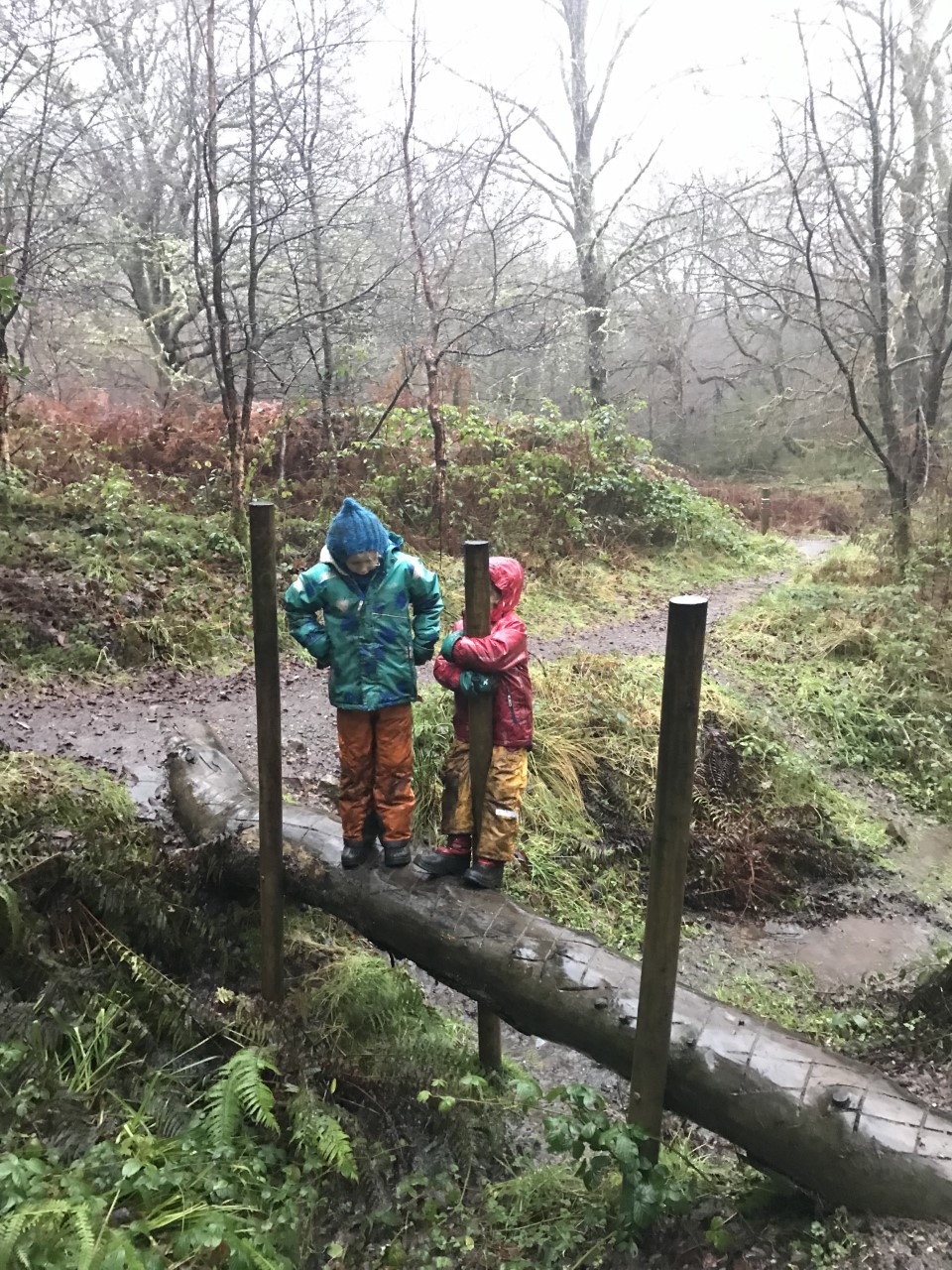 Their favourite activities were of course climbing trees and playing in rivers/streams.  They are definitely quite adventurous when it comes to outdoor play, jumping into streams and getting soaked or climbing as high as they can on spindly rhododendron bushes and jumping down!  I love that they have the freedom to test their abilities and explore the outdoors.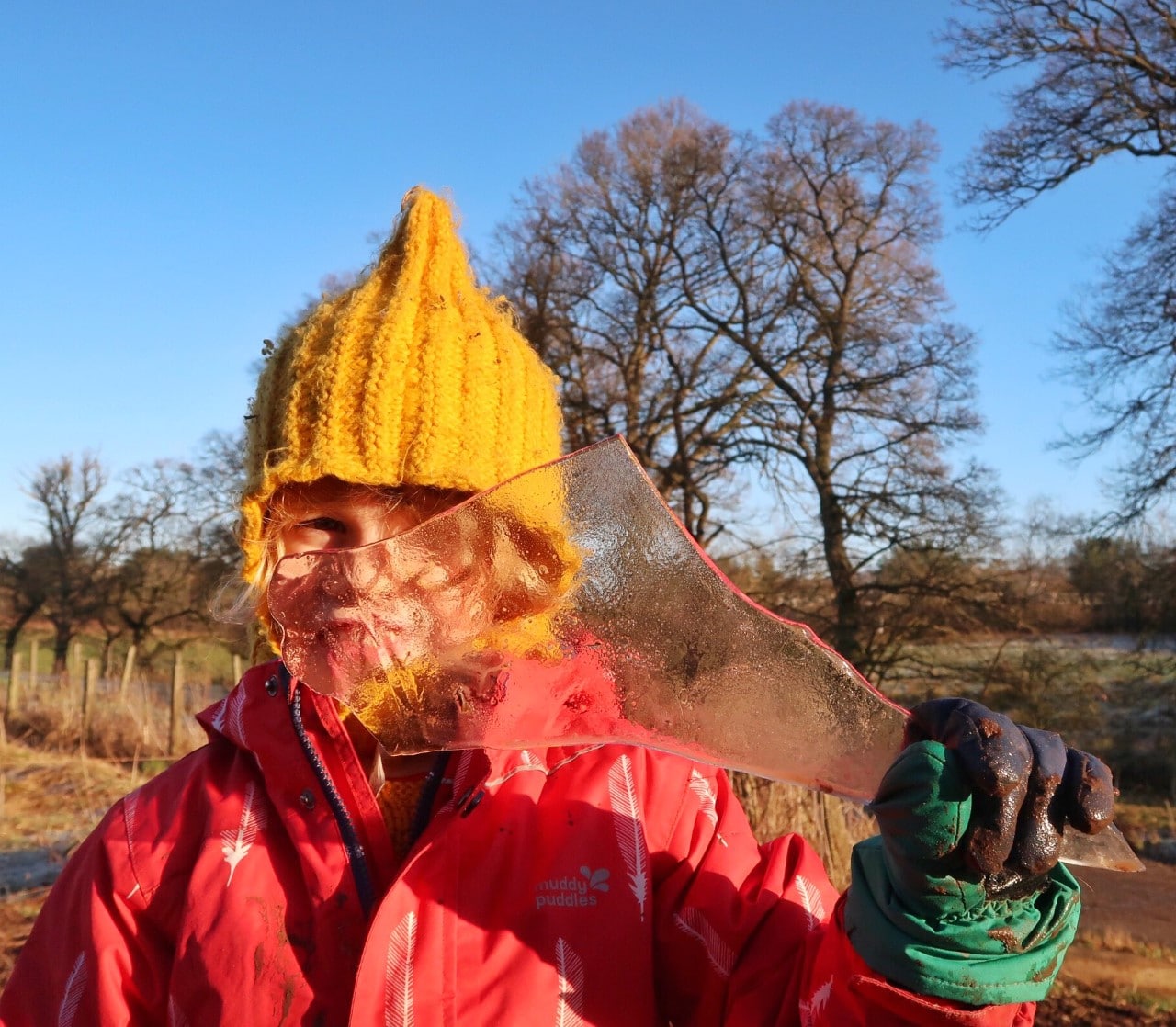 They've had time for unstructured play with friends at the local community centre, making up their own games and rules each week.  Plus time at home to chase each other around with various rough play games that I'm not entirely sure I agree with indoors¬
Reading and Writing
We visited the library several times throughout the month, with eldest going for Animal Ark vet books and littlest keeping on with the Rainbow Fairy book obsession! There is a never ending amount of fairy books!!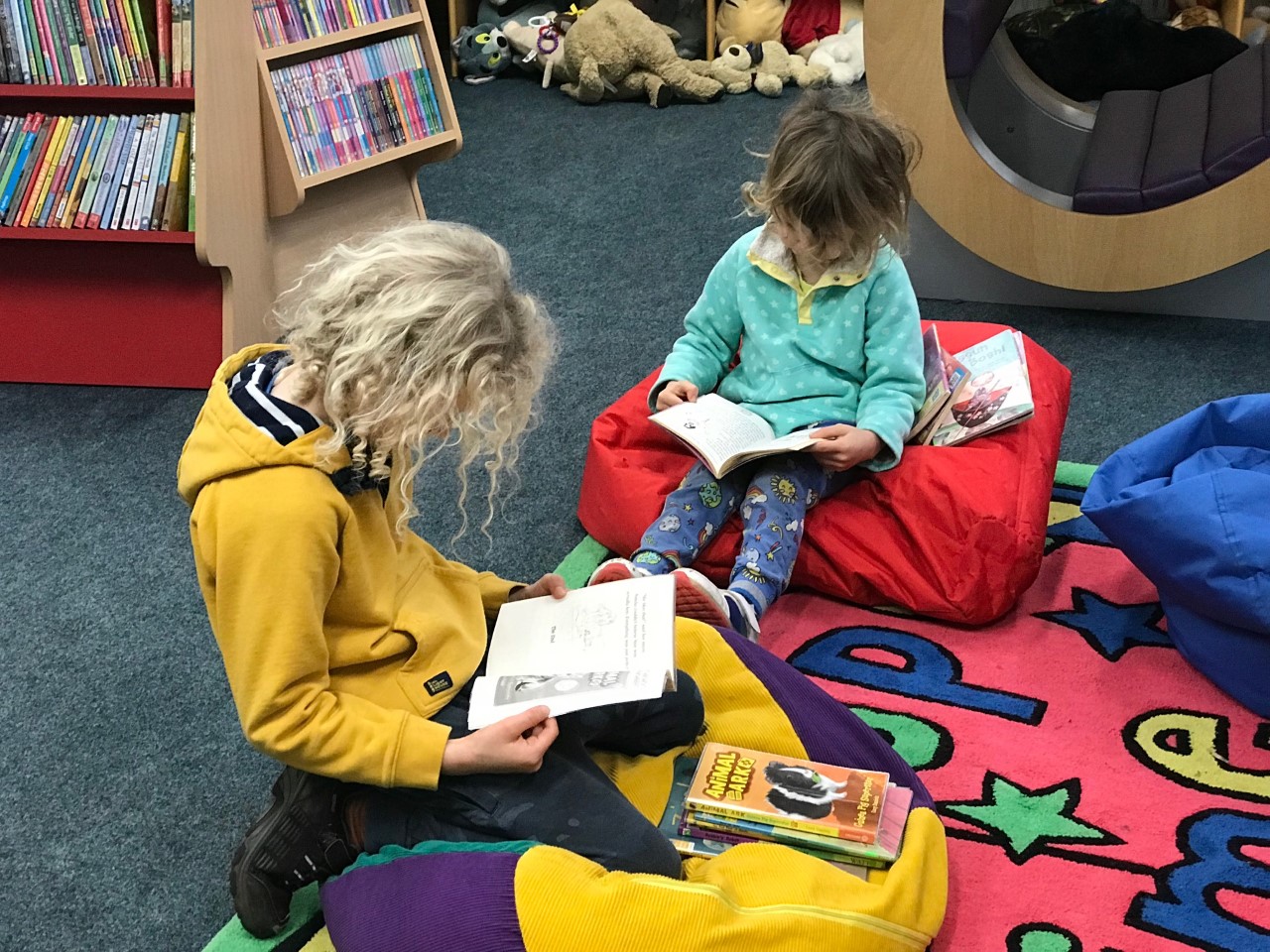 Eldest has also been practising his own reading and has surprised himself a few times with knowing what lots of words say and working them out when he sounds them out.  He's now managing to read many of the early reader books himself, with a little encouragement.  He seems to lack confidence, but slowly we're getting there!
Youngest is still practising learning his letters and he is getting there, but needs to stop guessing and try thinking more!  He's getting there at his own pace though.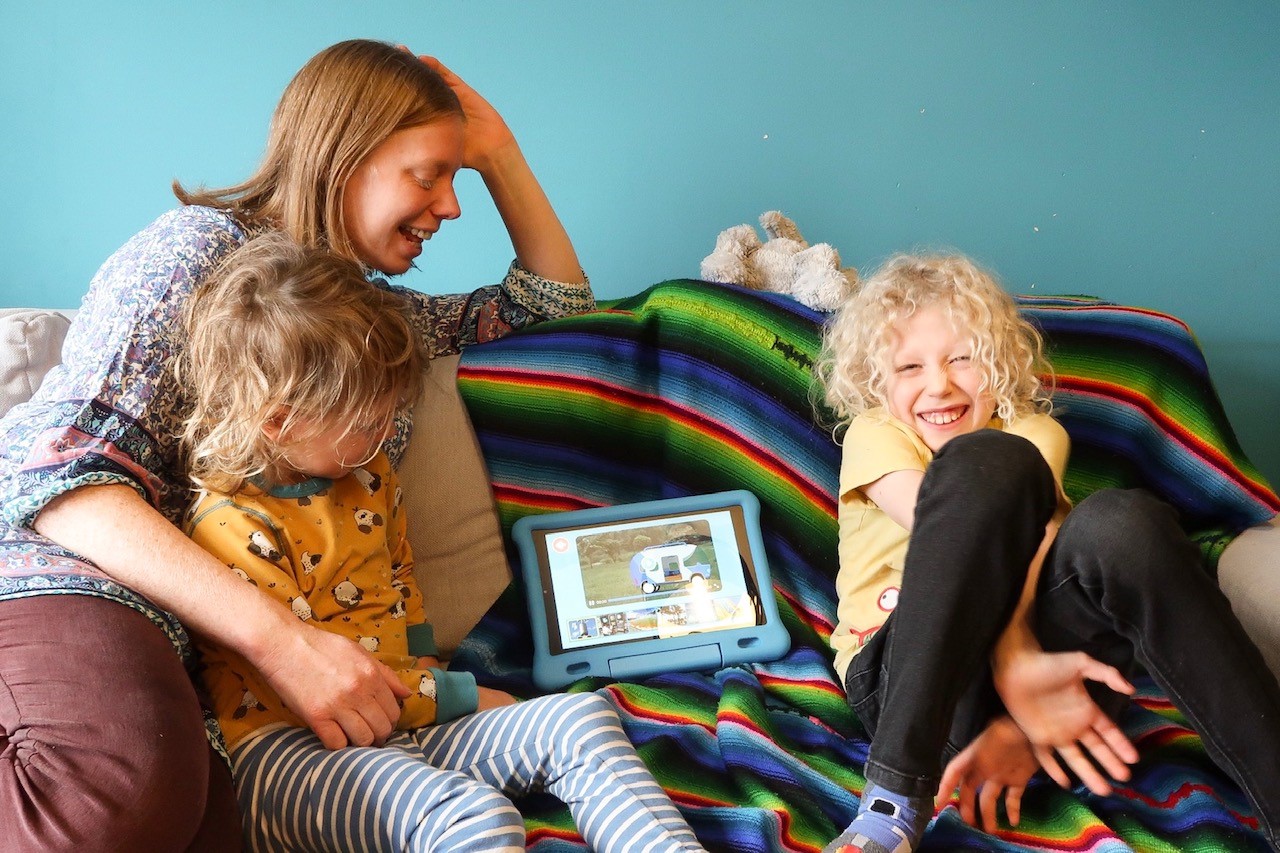 The children have also been using the Marco Polo app, which is great for lots of different topics.  The children have been learning about different animals, space and mixing in letter recognition and writing practice with it too.
Mathematics
Board games seem to be taking over their lives at the moment, they are both very interested in playing board games together with family and friends.  This month's favourites have been Kingdominoes, Bendominoes,Ticket To Ride and at the end of the month Labyrinth, which was a Christmas present.  The games are great for logic and math skills.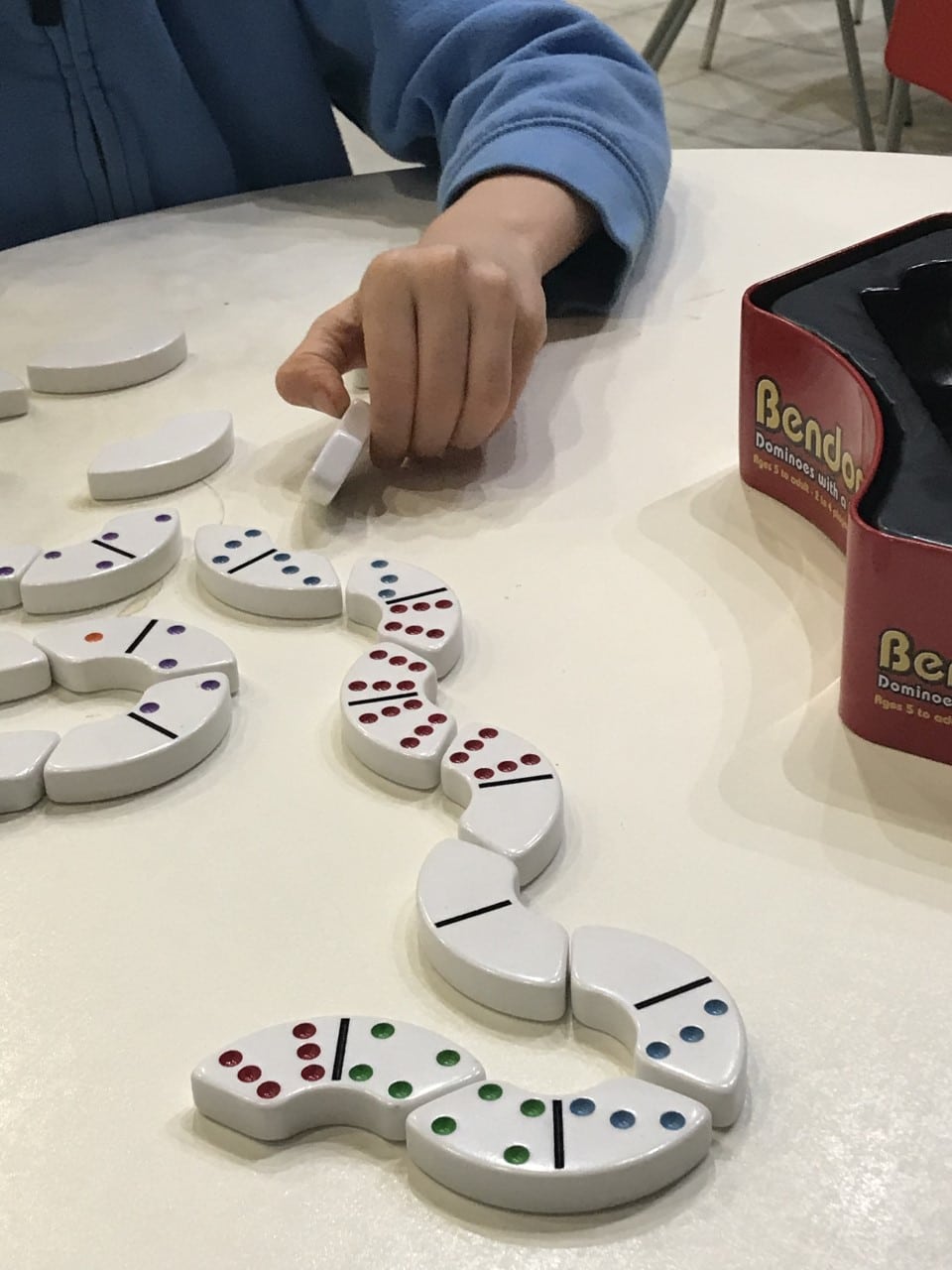 I also downloaded the Times Tables Rock songs to help them learn their times tables with songs.  Both of them have good memories when it comes to songs, so I'm hoping this is an easy way to keep the tables in their heads.
We've also had the usual mathematics from everyday life, including measuring and weighing items.
Exercise
Plenty of exercise outdoors, even if it has been a bit wet during December.  There were a few nice days and we made good use of them to get out and stretch our legs!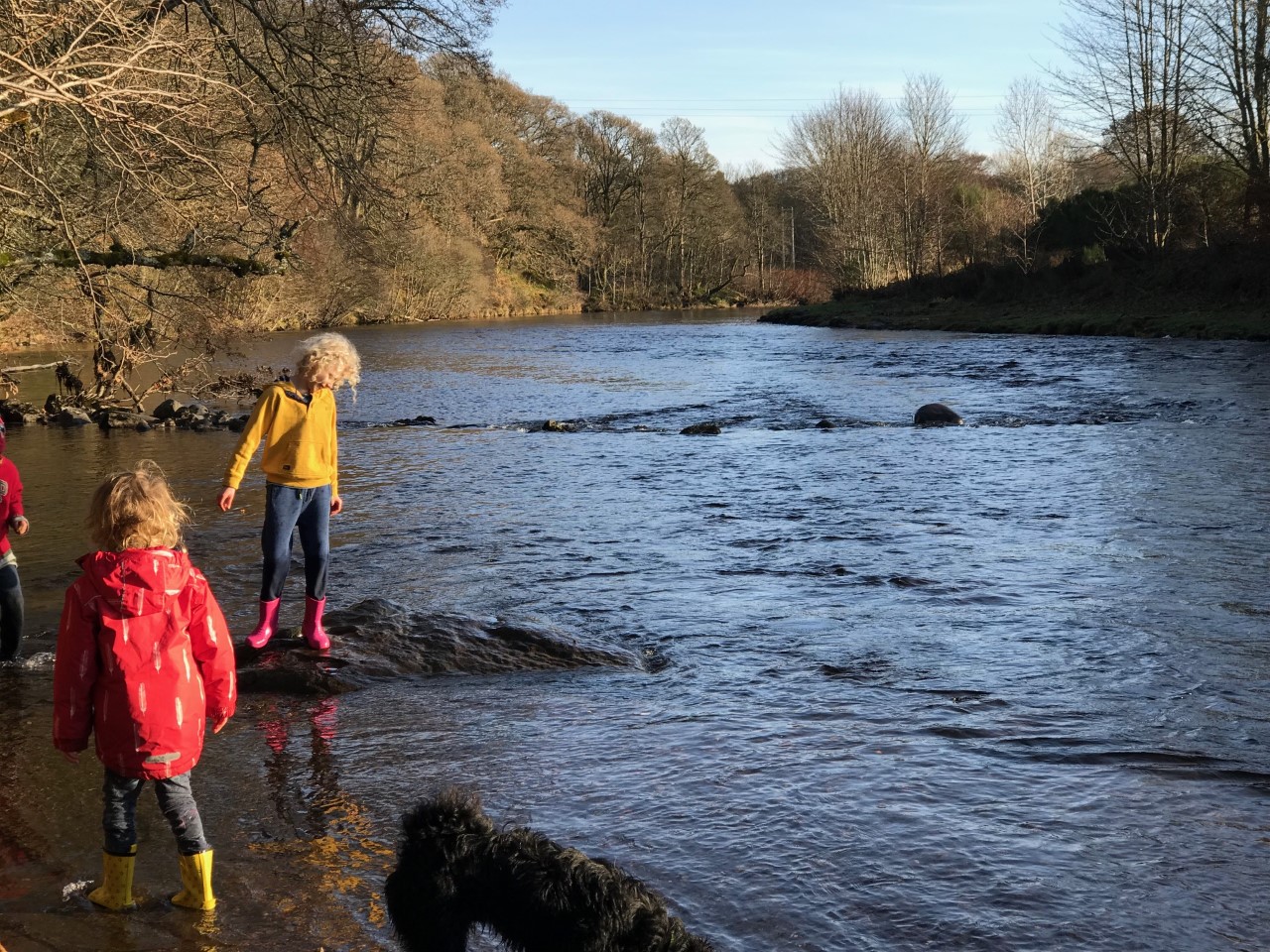 Both children have been continuing with their multi-sports class and swimming throughout December.   Littlest also has gymnastics and dancing once a week, which he absolutely loves.  He's constantly leaping, jumping and dancing around the house practising his moves!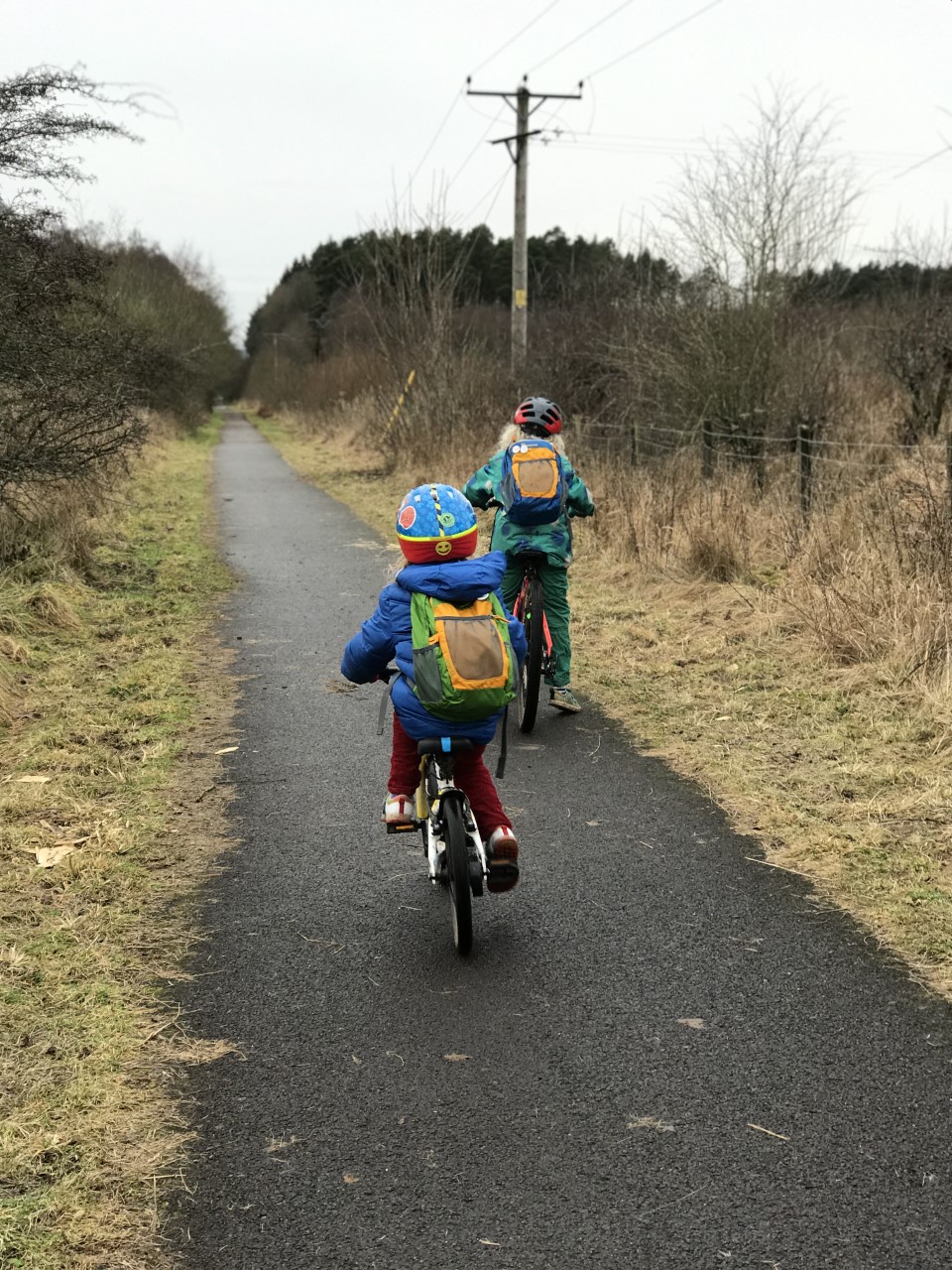 Geography
The children's Geo Journey subscription this month included a set of Russian dolls which our 5 year old loves!  He was interested in hearing about Russia too and putting everything in the book, but he was particularly taken with the Russian doll set.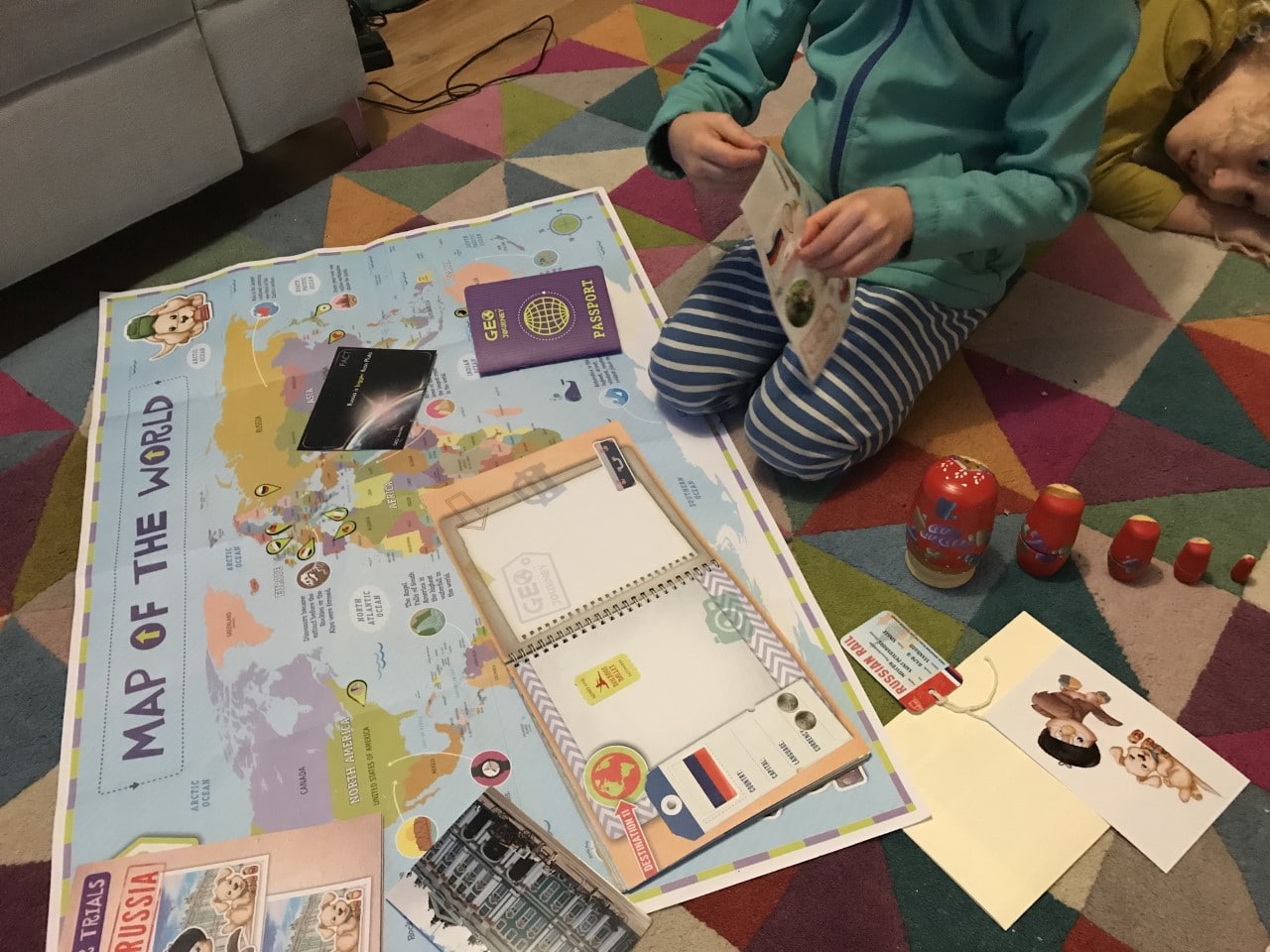 For Christmas the children were given a joint present of an interactive globe, which they have been having fun using.  Sometimes they like to find out facts about different countries, littlest enjoys checking out the National Anthems too, but quite often they like testing themselves with the 'find it' quiz.  They've been mainly sticking to the continents at the moment, although the 8 year old can do quite a few of the countries too.
We have a couple of map games that my 8 year old and I tend to do whilst waiting around in a cafe for the 5 year old to finish gymnastics.  One is a flag memory match game that I bought from Flying Tiger (it's good quality and can definitely recommend).  The second is called Maponimoes, which you need to match countries to others that border them, first to get rid of all their cards first wins.  Both games are hits with my eldest and certainly help with his geography!
History
What better way to discuss history than another election?  The kids came with me to the polling station at the beginning of the month and we discussed what the vote was for and what had happened in recent history, including Brexit and the EU.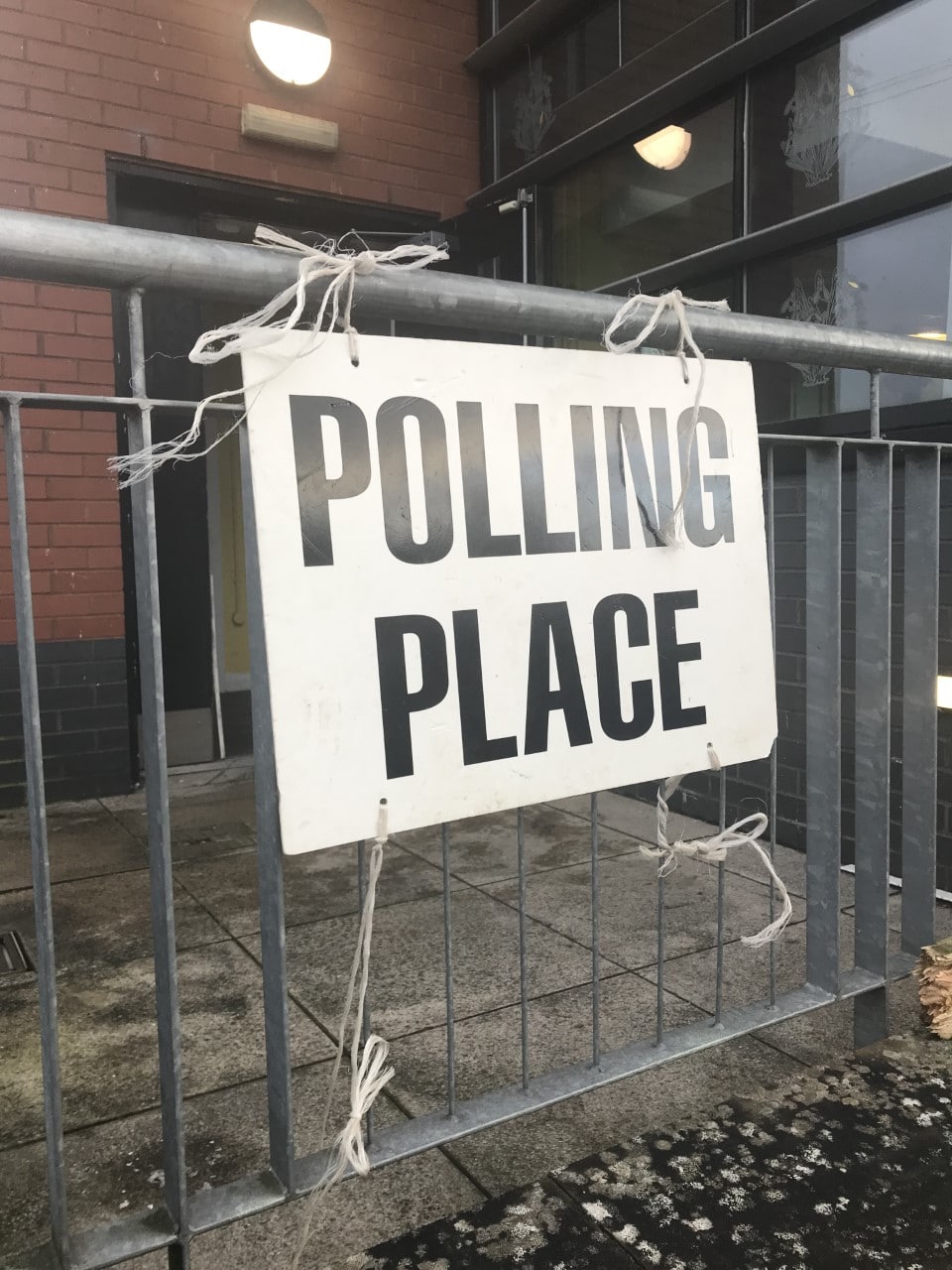 Aside politics we also visited Callendar House, which was very interesting and surprisingly free to enter!  The kids listened to some Christmas stories and then we explored the museum area upstairs that had lots of information on the history of Falkirk and in particular the Antonine Wall.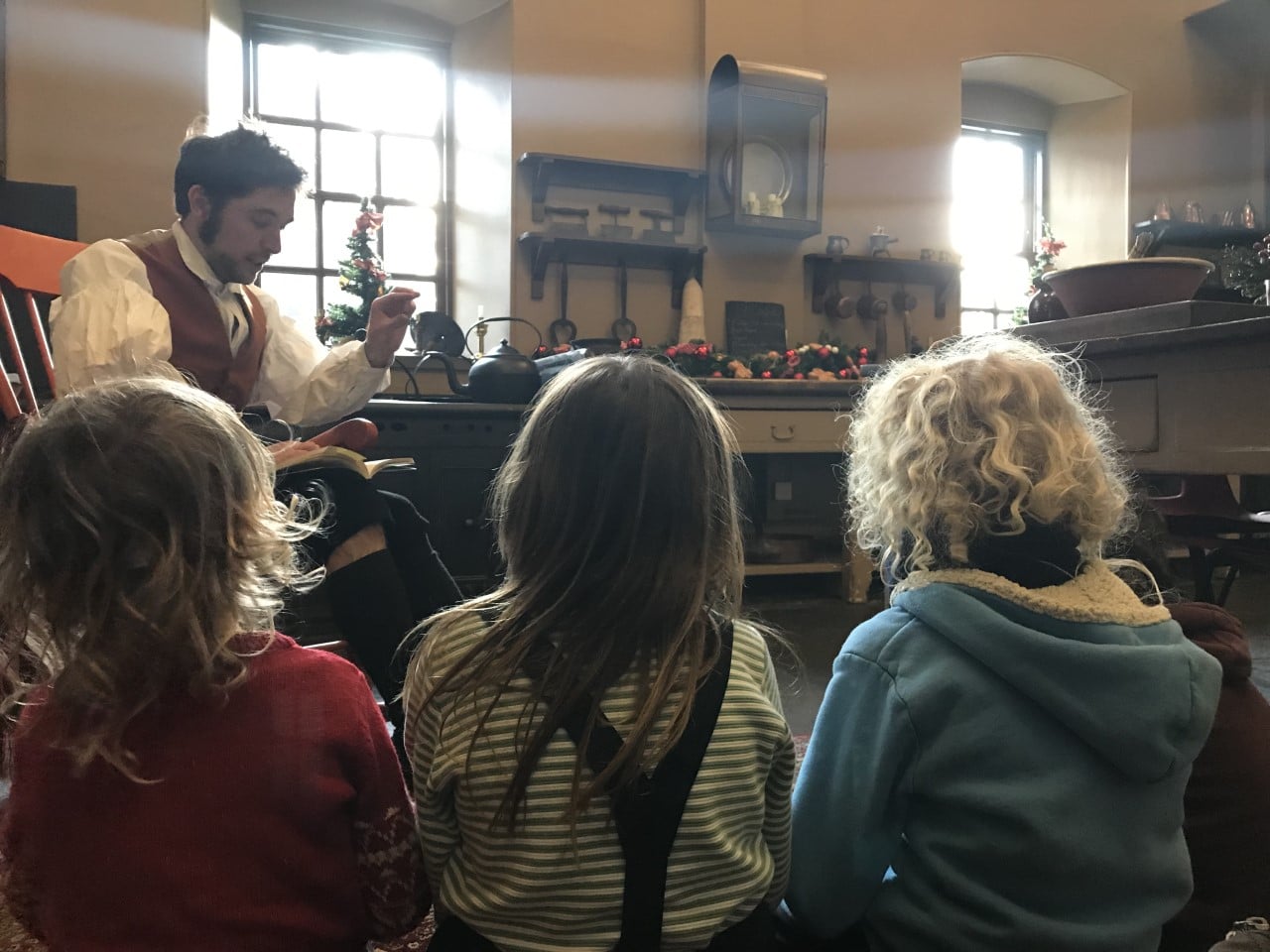 Music and Art
Unsurprisingly we have had a lot of crafty activities during the month of December.  Aside all the Christmas crafts the kids also managed to fit in some time playing the keyboard and dancing.
One of the first crafts we completed for Christmas was the crackers, using toilet rolls, tissue paper and second hand toys, they were pretty eco-friendly.  The kids had a great time making them and then opening them on Christmas day!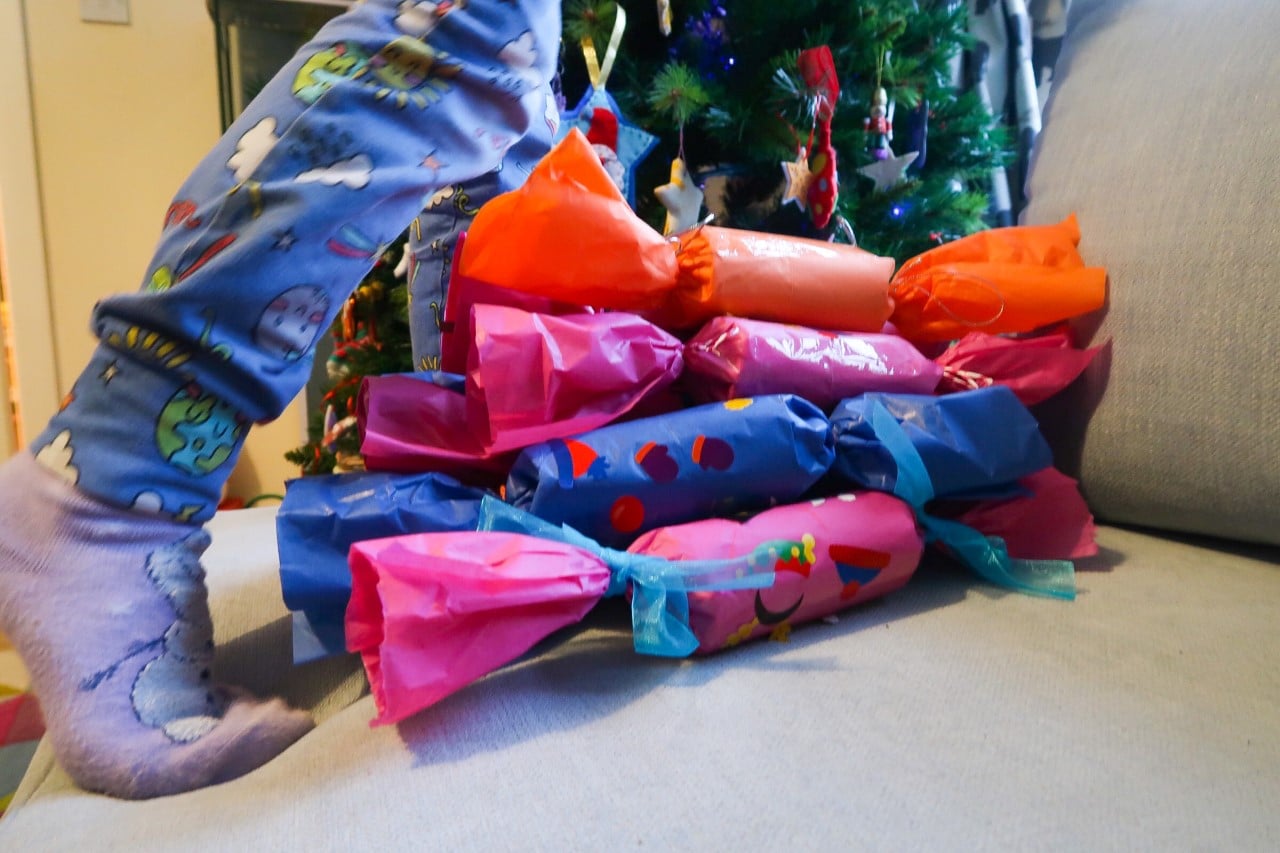 We also made salt dough ornaments for the tree.  Mostly polar bears and foxes with a few stars and trees thrown in!  Our eldest was also determined to make handprints too, although they're definitely too big and heavy for the tree!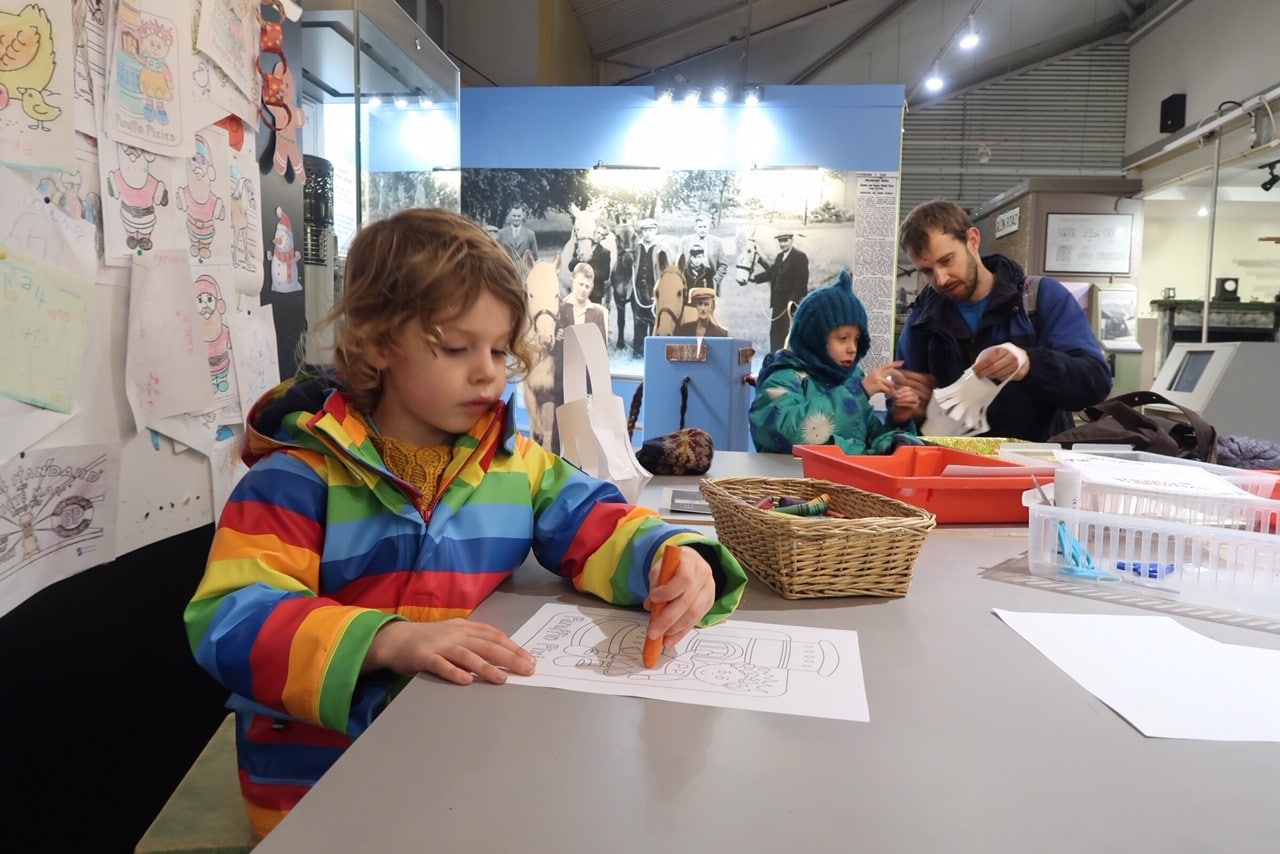 We visited the Paraffin Pixie event at Almond Valley, which was great fun and both children had fun with some colouring and making paper lanterns to take home with them.
We also visited the Christmas market at the Rural Life Museum in East Kilbride, where the kids made a LOT of things.  They created a Christmas card and pencil pot each, then put together a pouch of mulled wine ingredients for grandparents, reindeer food for Christmas and little orange and clove pomanders.
Another of our advent crafts was making shrink art keyrings, we used a kit for them, but I think I would like to try recycling plastic to shrink next time.  I'm sure it's possible to use old milk cartons or similar, depending on the type of plastic used.  I will keep an eye on the types of plastic that go into our recycling to see what we can use for this!
We also spent time making hand and finger print Christmas cards, another tradition the kids love, especially my 8 year old! The youngest isn't keen on having painted hands!
The kids also made this handsome wooden reindeer with help from their dad (mostly they helped him!).  A few pieces of log and branches and they now have a pet reindeer to decorate the driveway with!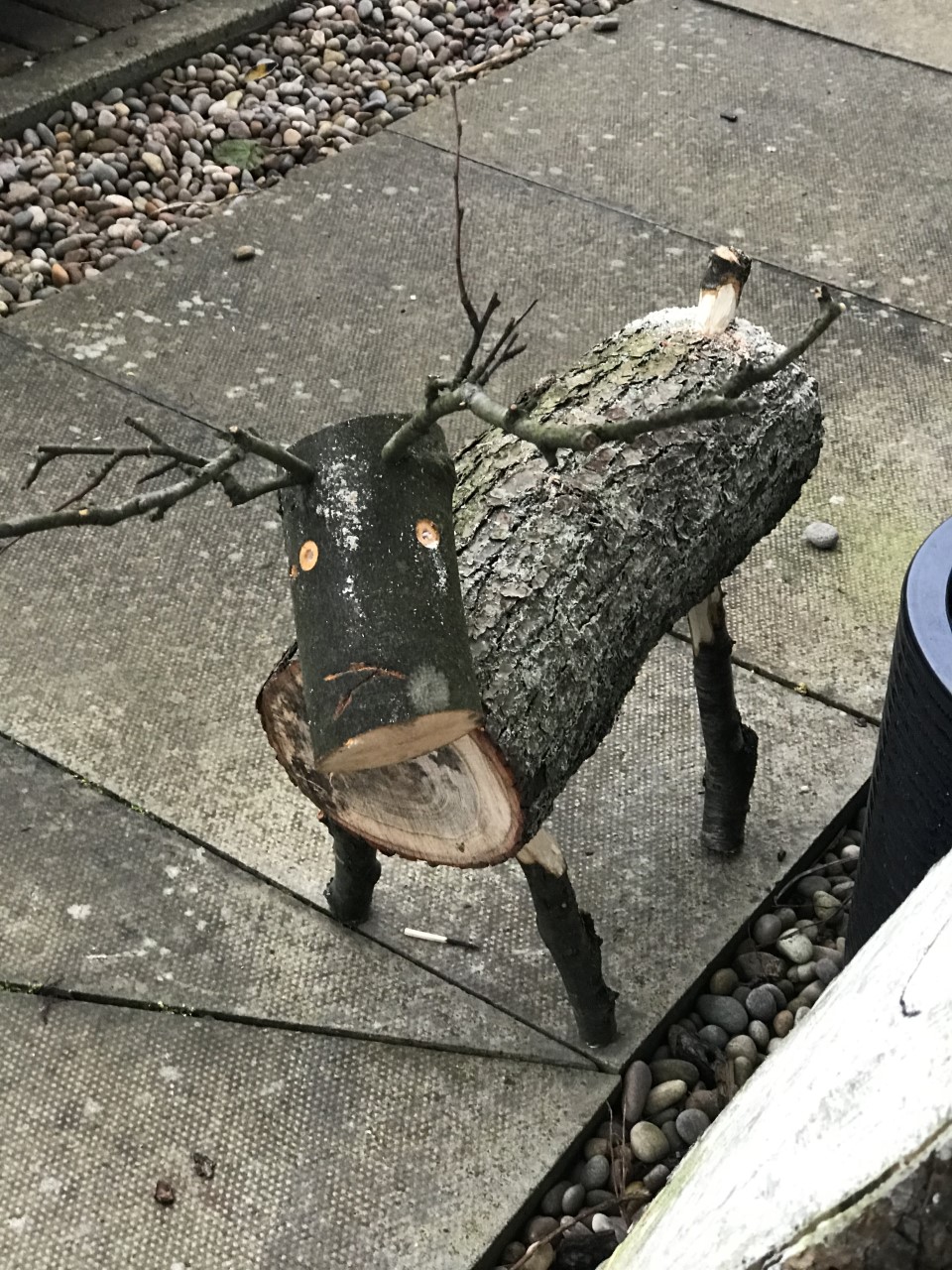 Kids Groups and Clubs
Aside the swimming, gymnastics, dancing and sports classes mentioned above, the children also enjoyed their fortnightly horse riding lessons, home education meet up, woodland and science meet ups, plus Cubs for the eldest and drama class for the youngest.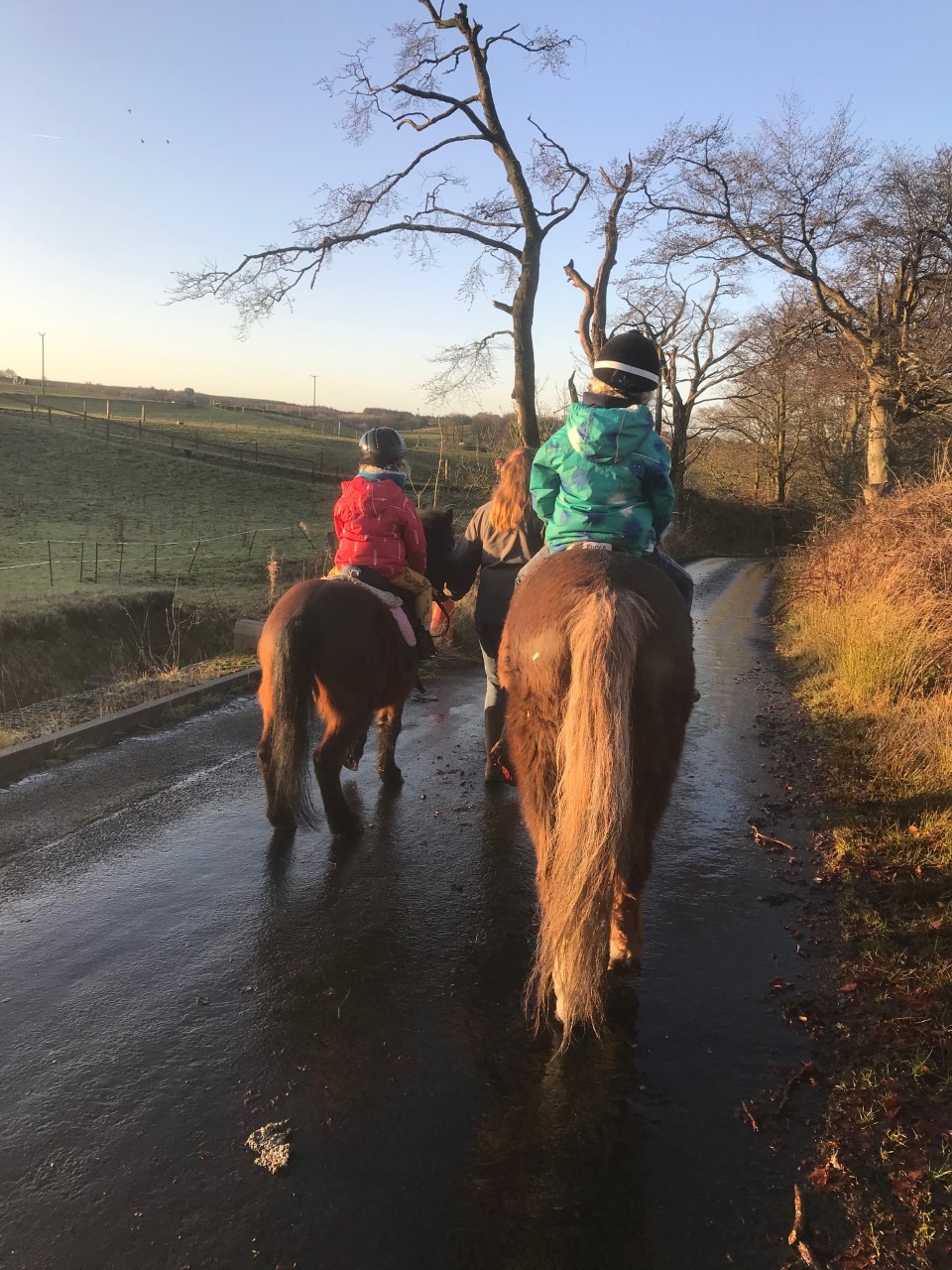 The 5 year old also took part in the family show in an afternoon run by a local drama group.  He was there for 3 hours and in that time they had learned and choreographed 2 songs to perform for the parents.  I was very impressed and littlest LOVED it!  He's asking when the next show in an afternoon is so he can go again!
Pin For Later