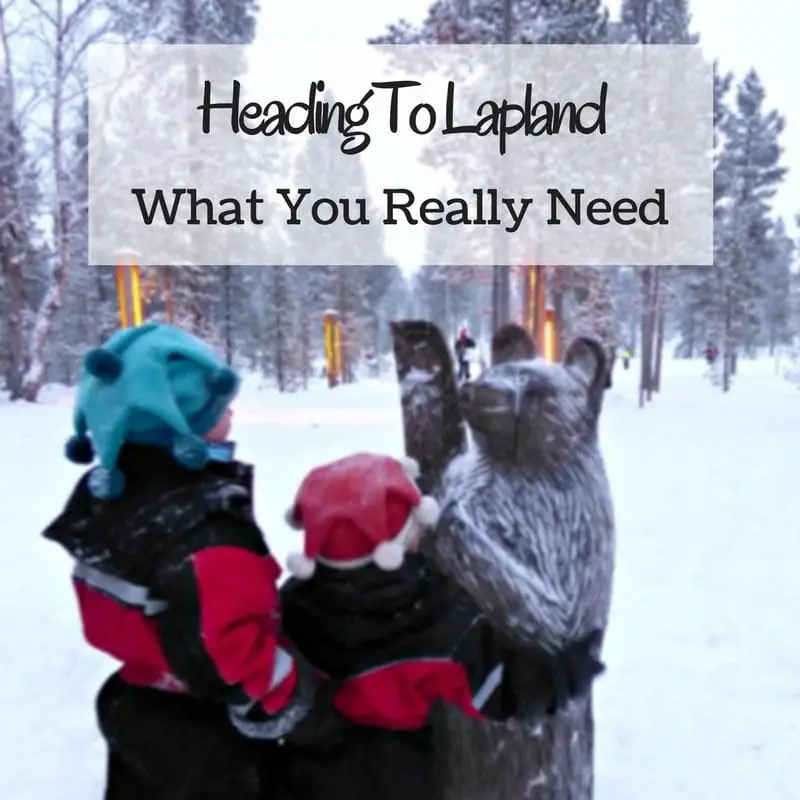 We loved our visit to Lapland over Christmas with Santa's Lapland.  It was an amazing experience for all of us and we are definitely still missing the snow.  Before we left I wrote a blog post about 'How to keep warm in Lapland' and went through everything we would need to keep warm.  This is my updated version of the post after experiencing Lapland firsthand.
What You Need
Base Layer
You most certainly do need a thermal base layer, preferably two as they can get quite sweaty under the thermal oversuit.  We all wore thermal base layers every day, however after the first day when I was too hot I wore just the thermals under the oversuit when we were only out for a couple of hours sledging or walking near the hotel.  Bear in mind that the coldest weather we had was -10, but it was normally around -6, so when active you can get rather warm.
Mid Layer
We each had several long sleeve tops and trousers with us to wear over our thermals.  This is again essential and when you are standing still or sitting down outside in the cold, you need several thin layers.
Fleece Layer
On top of the long sleeve tops my husband and I wore fleece tops and the boys had both fleece tops and trousers.  I worried more about the children getting cold than us, so they always wore fleeces.  On warmer days you can take the fleece off and pack it in your rucksack.
Outerwear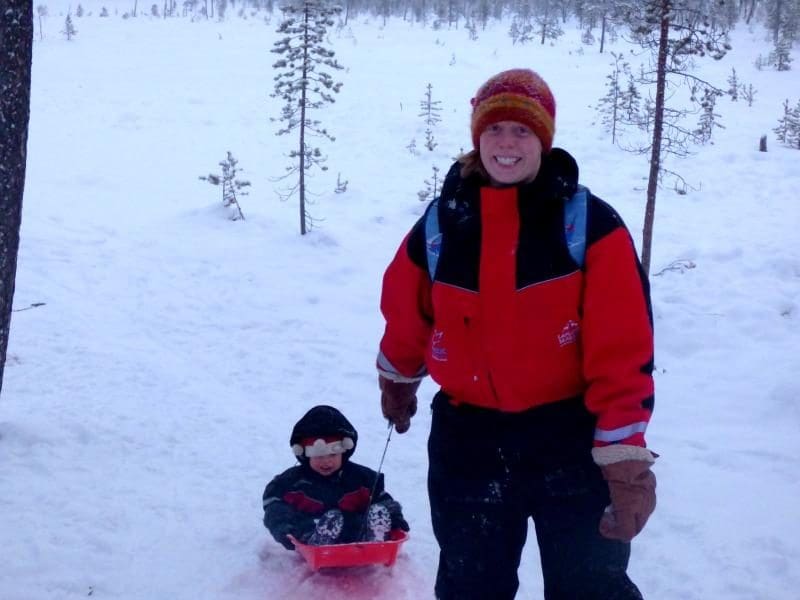 If you are travelling to Lapland with a company such as Santa's Lapland you will be given a thermal oversuit to use whilst you are visiting.  However it is useful to have down jacket if you don't want to wear the thermal suit when walking to the shop or if you go out the hotel for dinner.
Accessories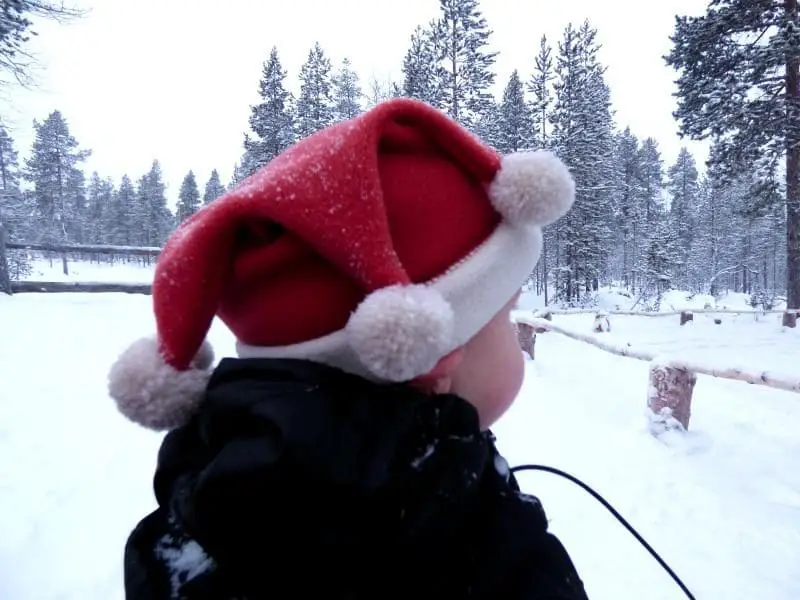 We each brought a fleece lined hat, scarf and the boys had thin thermal balaclavas to wear under their hats.  A spare set of ski gloves and thermal socks should be brought just in case the ones you are given get too wet.    I also highly recommend a rucksack to keep snacks, water and extra layers in.
What You Don't Need
You really do not need to bring any snow boots, the only time they will be worn are getting off and on the plane.  Instead I would stick to normal shoes and wear the boots you are given.
We brought a huge stack of hand warmers with us to Lapland and left with them all.  It was never cold enough for us to need them.  However, perhaps a handful would be useful just in case the kids are getting cold at the end of the day.
Extra fleece layers are not required.  One layer of fleece is plenty and you really will get too hot when you are walking around if you wear more.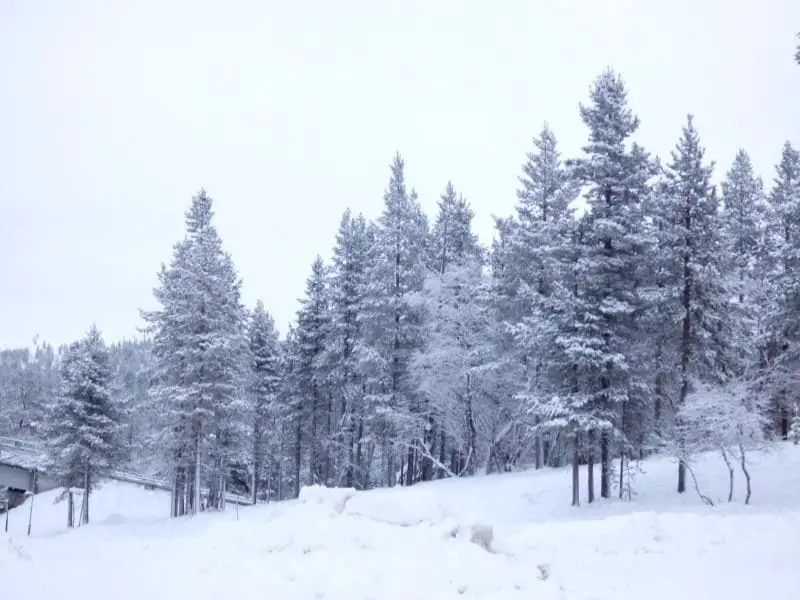 If you are looking at going to Lapland at Christmas time then I highly recommend checking out Santa's Lapland.  They have even released new dates after Christmas so you can say thank you to Santa and ring in the New Year.
Pin For Later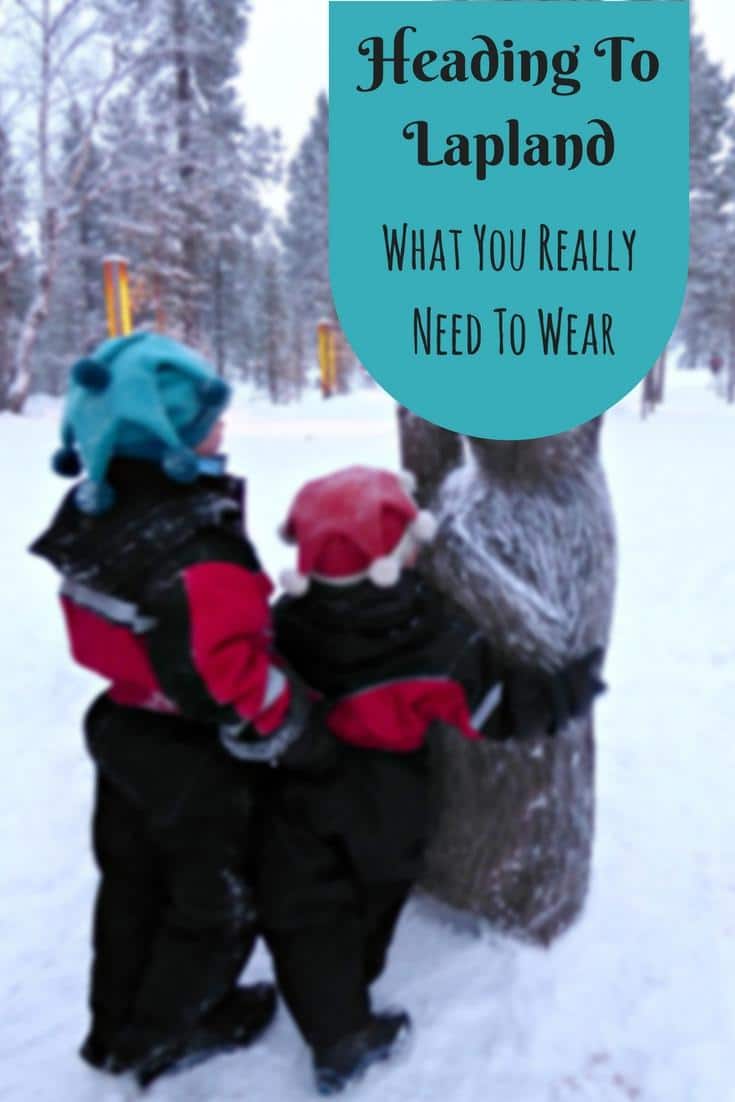 * This is a collaborative post and includes some affiliate links, which do not affect you, but may bring in a few pennies to me.