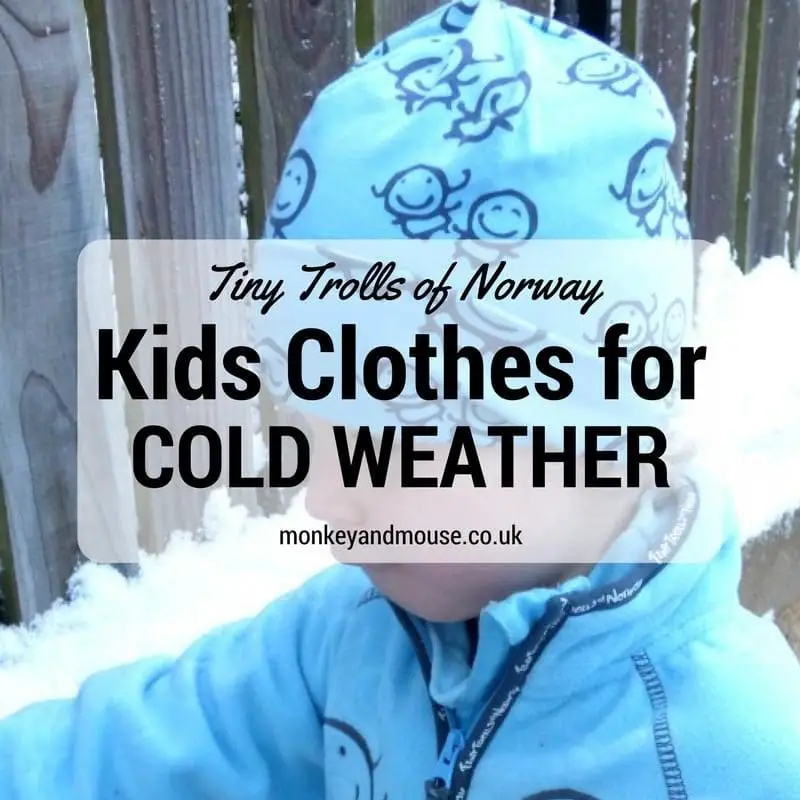 Today was the first day of snow this year for our town and we were all rather excited to get outside.  I was a little mean and made sure they had breakfast first, rather than getting straight outside as soon as we were dressed!
Fortunately they didn't have long to wait and once they were dressed in their thermals and fleecy Tiny Trolls of Norway clothes they were ready to go.  As they were just playing out in the garden whilst I was getting things ready they were ok to play outside in the micro fleece tops and trousers and cosy hats.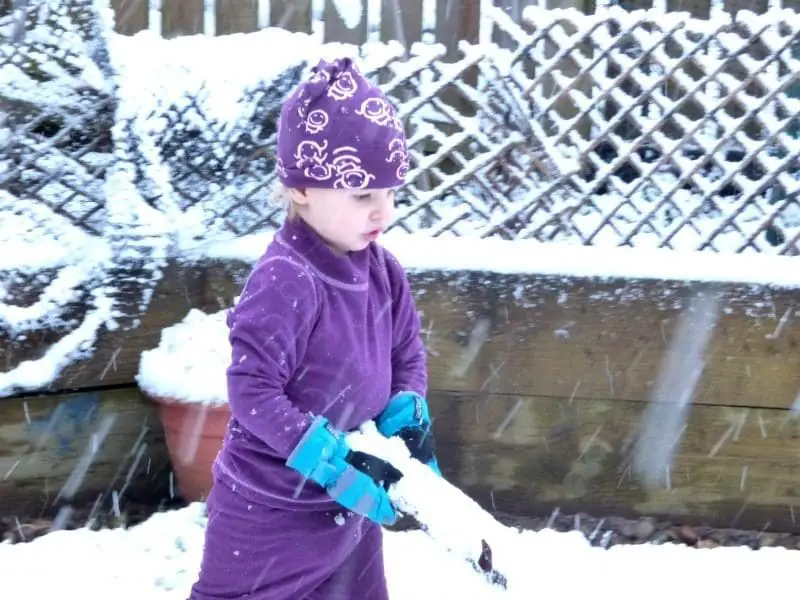 Littlest has a set of gorgeously soft Skogstroll micro fleece top and trousers, which are perfect for a layer on colder days. He was perfectly happy playing the snow with just these and his thermals on, but of course when the snow really starts to come down they will need a waterproof layer on top too.  The design of the Skogstroll micro fleece is particularly thoughtful when it comes to children and their need to be moving all the time, the top are long so their back aren't exposed to the cold air and although the top and bottoms are meant to be close to the skin there is still plenty of movement for play (and enough room for cloth nappies on my 3 year old!).
My 5 year old has the pale blue version of the Skogstroll, which is also a great colour and I particularly like the high collar around the neck, which helps keep out the cold.  I'm pretty sure the boys could wear these under their snowsuits on their own and be perfectly warm!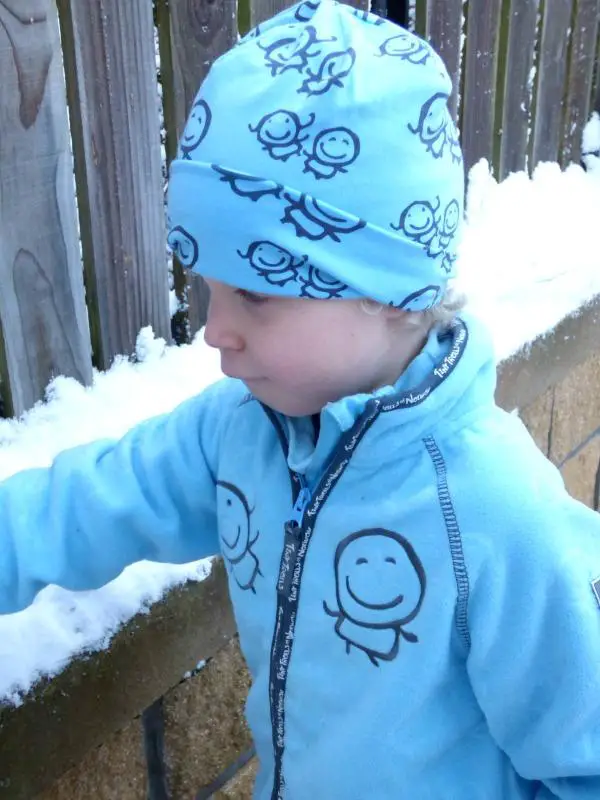 Our 5 year old also has a 2-piece Storetroll set, which consists of a baggier set of fleece trousers with drawstring and a fleece zip jumper.  The fleece jumper is probably his favourite piece as it's so comfy to wear and keeps him cosy whenever we're out.  I also like the Tiny Troll motifs and the grey detailing on the edges of the clothes.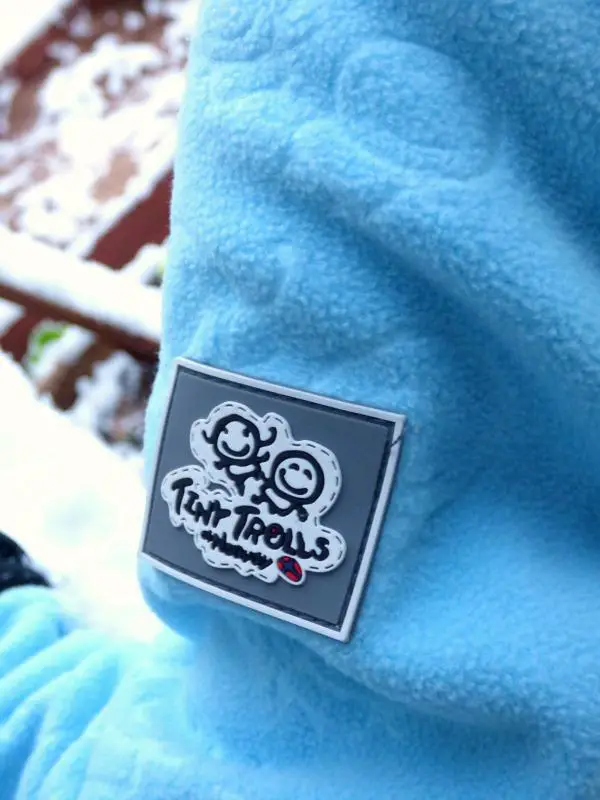 He can easily wear just the micro fleece and fleece sets and be perfectly warm on a cold day like today and if it wasn't snowing quite so much then I wouldn't have minded him playing outside with just the fleece layers, he didn't feel the cold at all!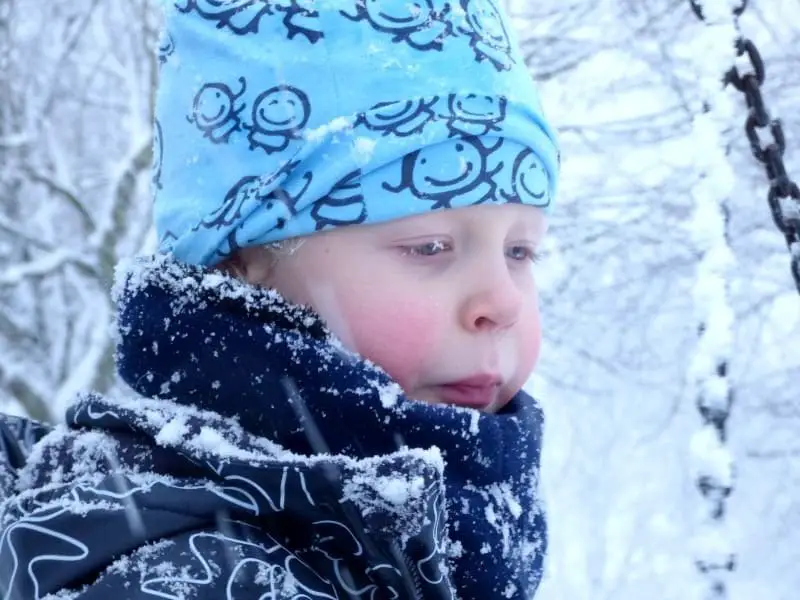 Finally both boys have Tiny Trolls of Norway hats, the Bukkene Bruse cotton hat for our 3 year old with a cute top knot (he likes to pretend it's queen Elsa's crown from Frozen!) and the Trollefar cotton winter hat for our 5 year old.  The hats are the same colour as their fleece sets (although other colours are available if you like to mix and match) and both have the sweet Tiny Trolls motifs across them.  They are perfect for keeping little heads warm and our eldest can even wear his under his bike helmet on cold days.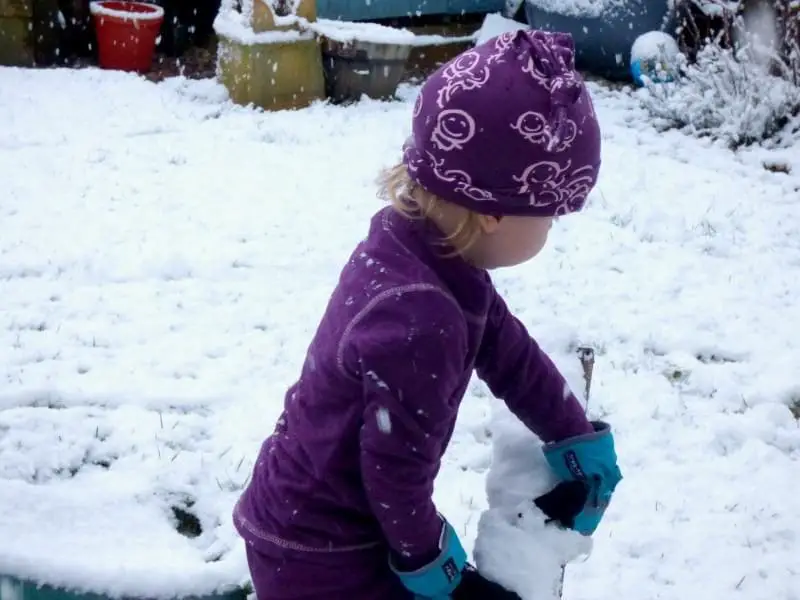 The boys have worn their clothing a lot since we received them, every day when we were in Lapland, under their thermal snowsuit. They have also been washed fairly frequently too, yet you could never tell that from looking at them as the fleece just doesn't pill or look washed out, they are still as pristine looking as when they were received.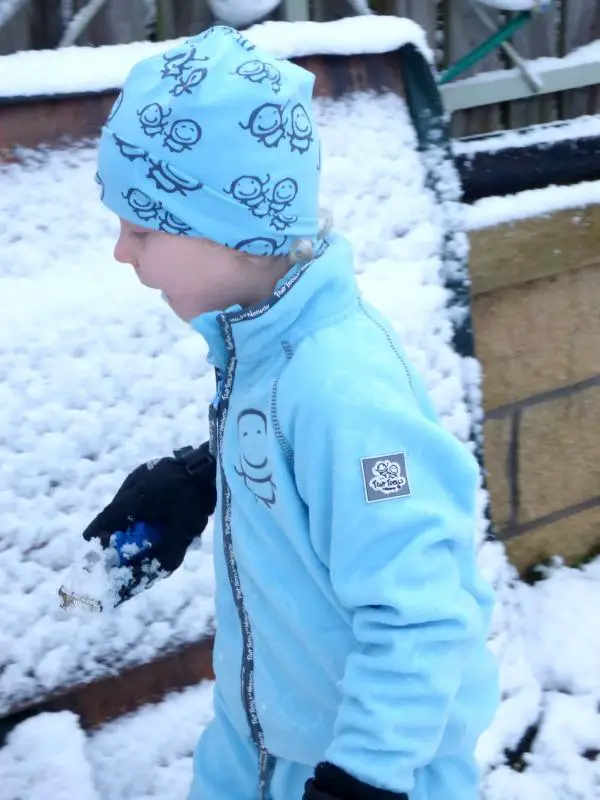 If you are looking for some cosy clothes for the kids, then I highly recommend Tiny Trolls of Norway, they are perfect for keeping kids warm and fit children aged 1 – 8 year olds.  Have a look at their range here.
J x
* We received these clothes for the purpose of this post, however all opinions are my own.