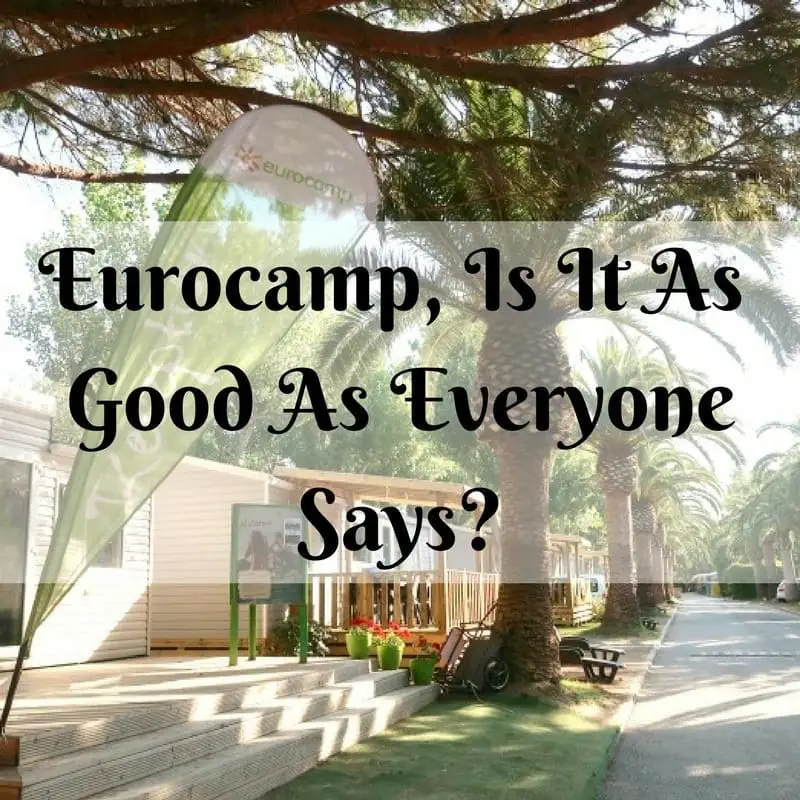 We have been looking forward to our Spanish holiday for months.  I have visited many European countries over the years, but this was the first time I had made it across to Spain.  The boys are always excited about travelling abroad, but the knowledge that there is a pool and beach makes it even better for them.
Eurocamp is always advertised as a great family summer holiday, with loads to do.  We visited another Eurocamp holiday parc near Venice 2 years ago and loved it.  But that was when our boys were 3 and 1 years old.  We were curious to whether it would be even better now they were older.
Playa Montroig Holiday Parc
We stayed at the Playa Montroig Holiday Resort just over an hour south of Barcelona.  It is the perfect location for exploring the local area and not too far for visits to Barcelona either.  We managed a great day out at Tarragona, a day at Portaventura Theme Park and a day in Barcelona.  The rest of the time was spent on the resort letting the kids enjoy the beach, pools and play parks.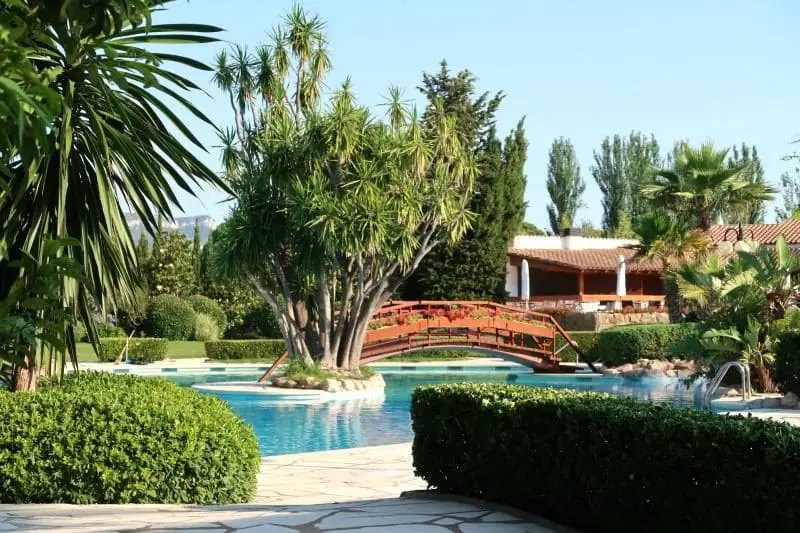 The pool complex has one large pool with both shallower and deeper sections, waterfalls, slides and a little bridge.  There are also 3 other pools, including another with water slides and a shallow baby pool.  We spent a good couple of hours there each day and the kids loved it!
Not too far from the pool is the centre of the holiday parc.  Here is a complex of buildings including a mini market, patisserie, toy/camping essentials/souvenirs shop, restaurant and takeaway.  There's also a stage for evening events and a small park.
The patisserie was a particular favourite of mine as they have a selection of delicious cakes as well as all the typical croissants.  I had a different cake every night and I think the lady at the patisserie knew exactly what I wanted each time I came in.  Ha ha!
The boys loved staying up late to watch the entertainment on the stage.  One night was Beauty and the Beast and several other nights when we were sitting at the restaurant there was a mini children's disco that included the resort's mascot, a sun.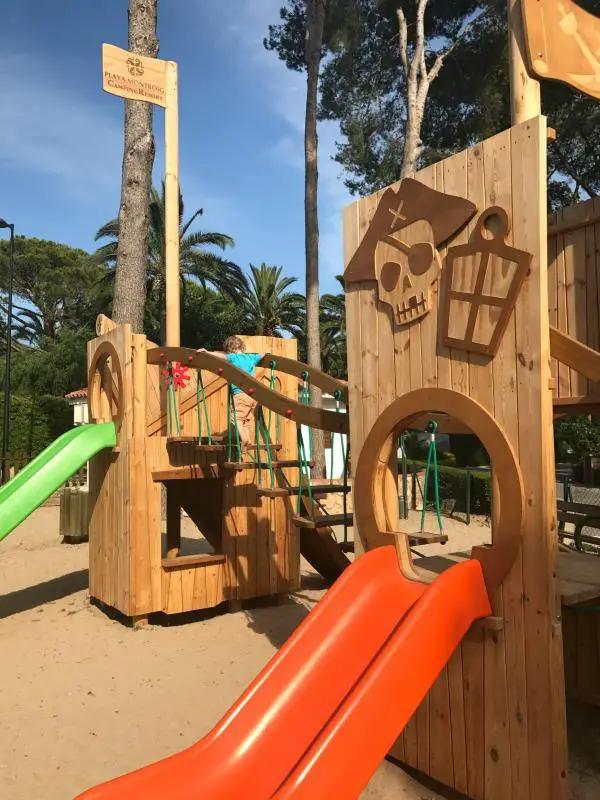 On the other side of the main road through the site is a larger pirate themed park, which the boys loved.  There are actually quite a few parks spread across the site, including 2 on the street we were staying on.  Plenty of place for playing when it cools down in the evening.
There are lots of other facilities available to use across the site. Including launderettes, tennis courts, mini golf, table tennis, spa, bars, cinema, kids clubs and cycle hire.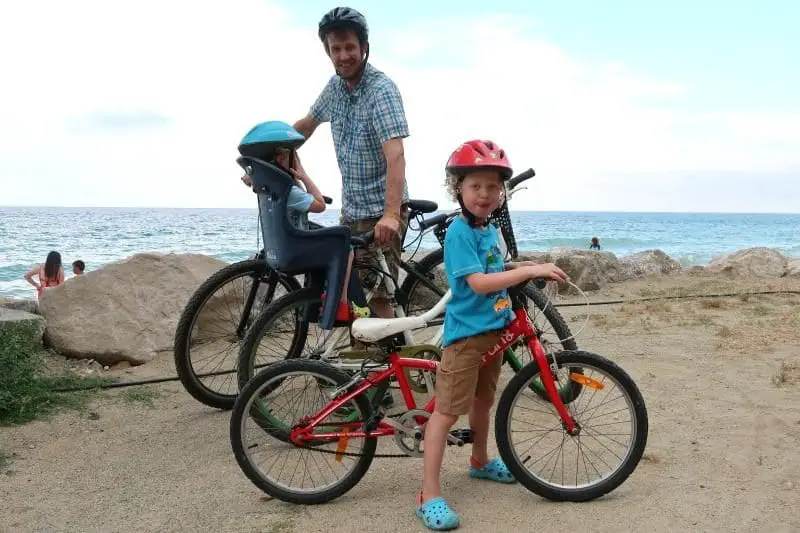 Most families in the holiday homes around us seemed to hire bikes for their stay.  We weren't any different.  We weren't too far from the centre of the resort, but it was a lot quicker to cycle with our boys to the central areas.  Plus you get a nice breeze when you are cycling!  The bike hire shop is brilliant, they are very helpful and will fix any issues with your bikes during the stay.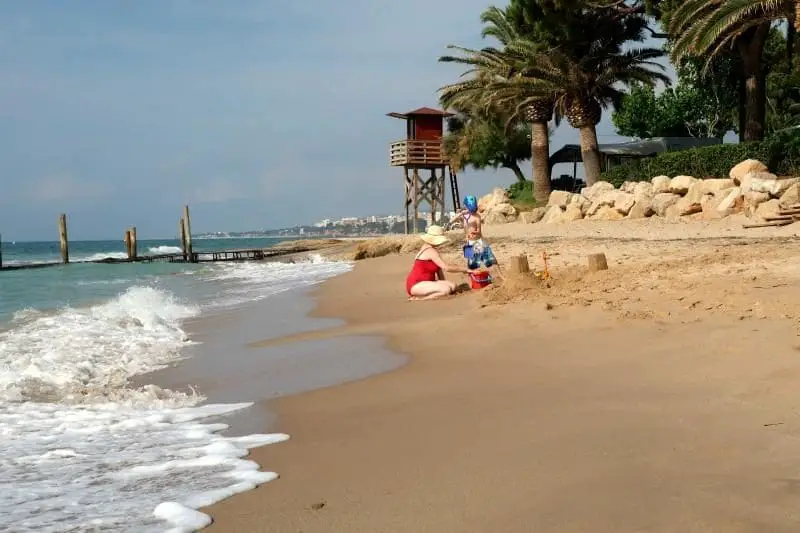 The beach is a long stretch of beautiful sand, lined with palm trees, although not very wide it's easy to find a space.  The water is lovely and warm and perfect for a little swim or to help younger children.
Eurocamp Azure Holiday Home
The Azure holiday homeAzure holiday home at Playa Montroig has 3 bedrooms, toilet, shower and a central living room/ kitchen area.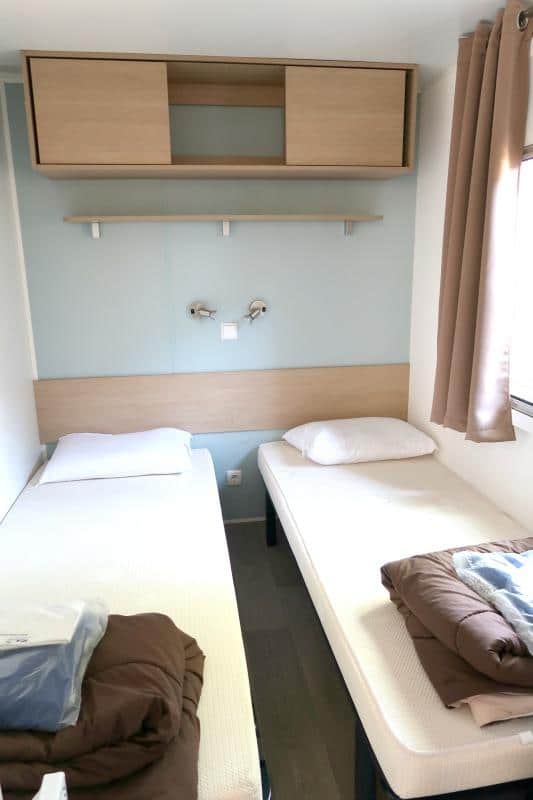 The bedrooms consisted of 1 double bed and 2 twin rooms.  The beds were perfectly comfy, the only downside being the rather thin pillows.  I think I would bring our own pillows next time to prevent getting a sore neck.  You can order linen and towels before your stay, we also ordered a bed rail for our 3 year old.  There are other options for high chairs, cot, potty etc. if you need any other baby essentials to be waiting when you arrive.
The bedrooms also all have a handy built in blackout blind, so you have no worries about being woken up early by the sun or getting kids down for a nap midday.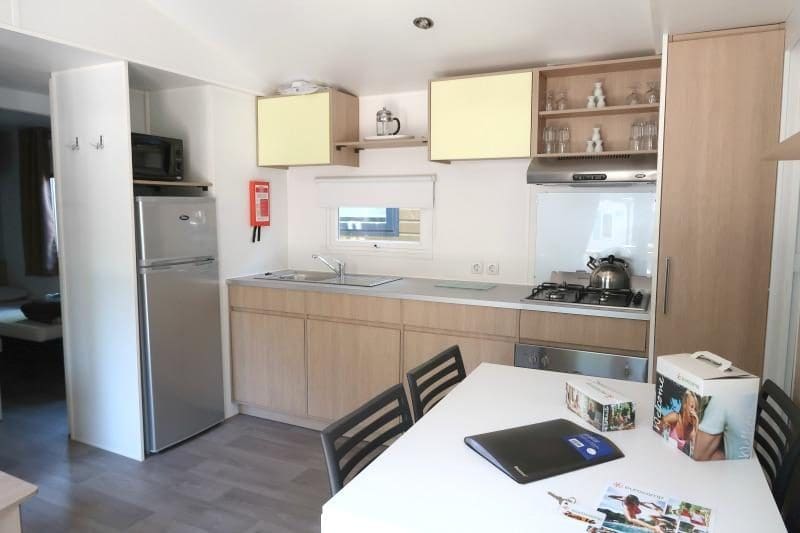 The kitchen had all the essentials that you might need, from fridge-freezer, cooker and oven, microwave, utensils, pots and pans. There is also a barbecue outside if you want to grill, which many of neighbours used.  The mini market had plenty of choices of meat items for grilling, although I didn't see many fish or vegetarian options to put on the grill.
We were particularly impressed by the air conditioning which we had set at 19 degrees for most the time when we were in the holiday home.  This felt freezing compared to the 30 plus degrees outside!! But it was very welcome when we had been in the heat and the boys needed to cool down.  This was particularly evident with our littlest who turns out to be a bit of a sweaty head and needed cold air occasionally!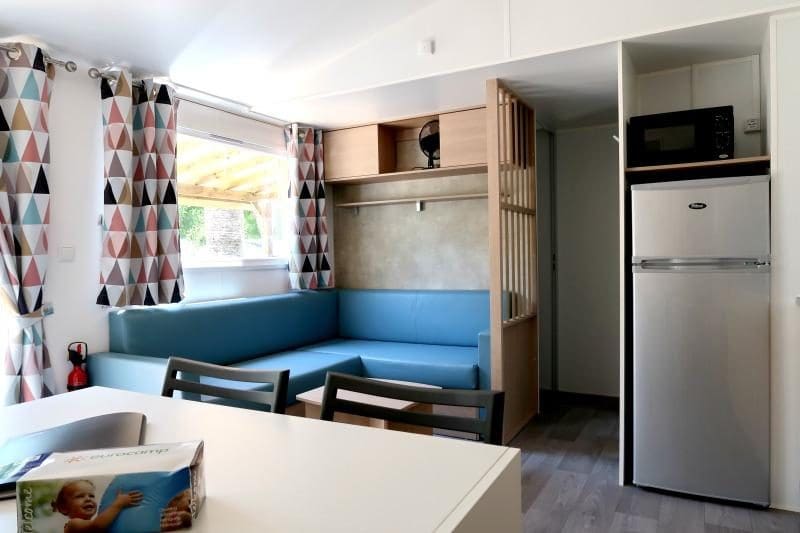 The living area also has a corner sofa, coffee table and dining table with chairs.  These were great for using at the hottest point of the day, but the covered deck outside is also a great place to sit out and eat on.  I loved that the deck was part covered, it gives the option to sit outside and enjoy the warmth without burning in the sun.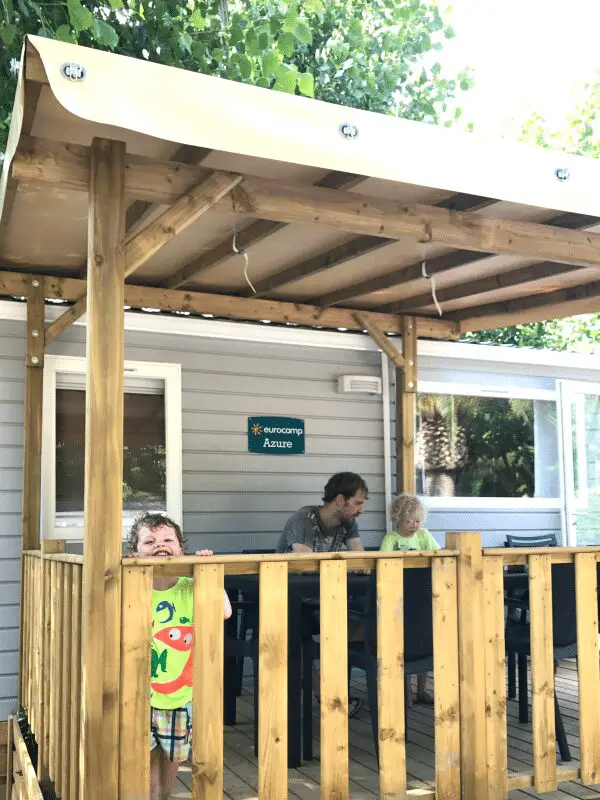 Our Verdict
So, do we recommend a Eurocamp holiday?  Yes!  Definitely!  It's a particularly good choice for families who are looking for somewhere easy to entertain the kids, but also never too far from local sights.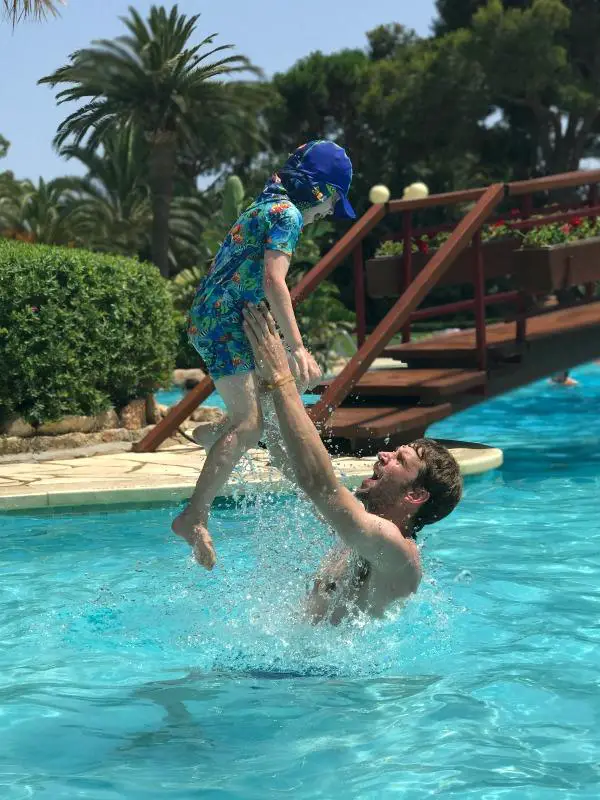 Our boys enjoyed having downtime playing at the beach, on the bikes and at the pool.  They can get a little grumpy being out in the heat for an entire day, so we always had the option of a morning at the beach or an afternoon at the pool.
The staff at Eurocamp as well as those employed by Playa Montroig were all brilliant.  We had several visits from the Eurocamp staff to check everything was ok and if there were any problems then they would be straight out to see us.  All the staff on the resort can speak English, although they are also happy for you to test out your Spanish on them!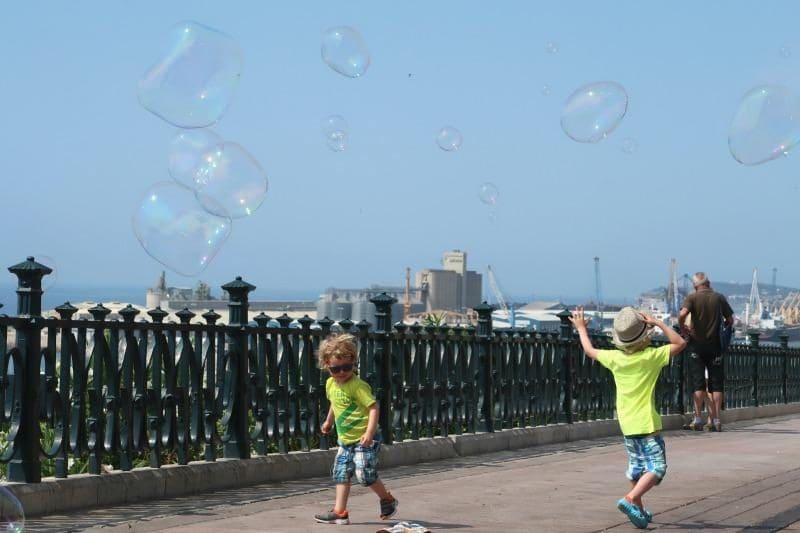 There are also lots of great offers throughout the year, so keep an eye on the Eurocamp website to bag yourself a bargain.
Pin For Later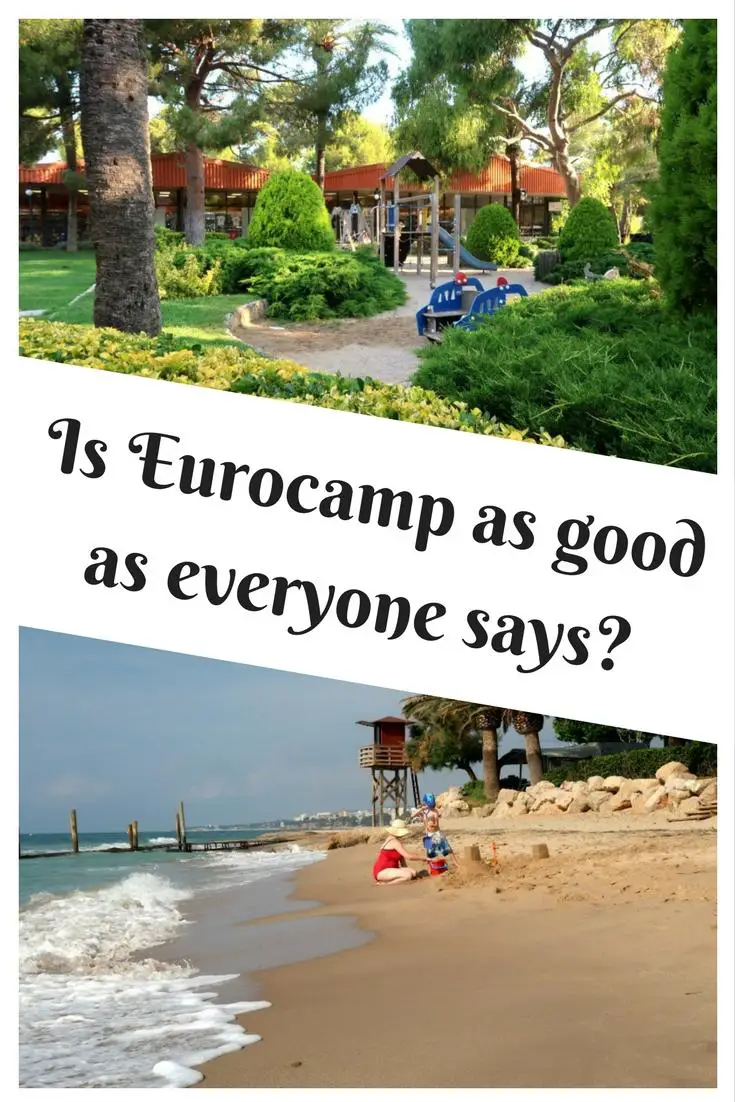 * We received the Eurocamp accommodation for the purpose of this post, however all opinions are our own.