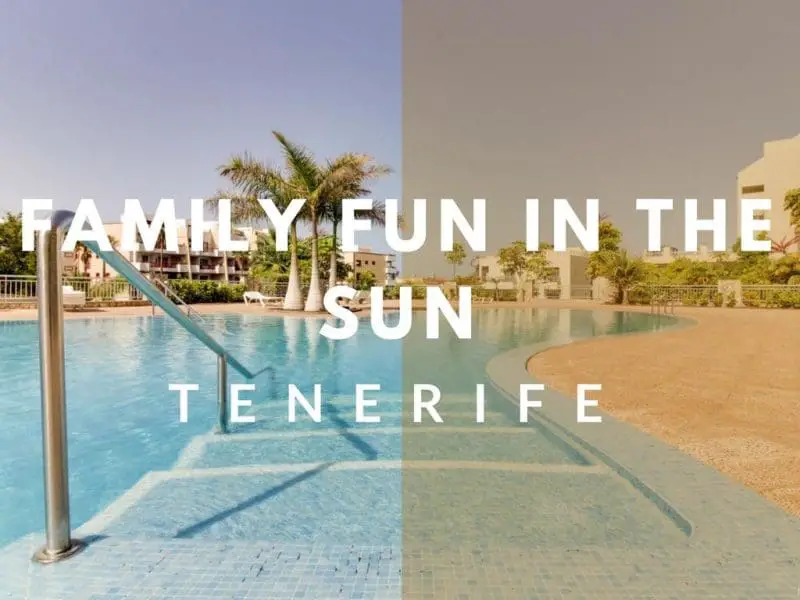 As you can maybe tell from my Instagram recently we're getting a little fed up of all the cold weather and snow here.  It's fun for a short while, but it makes it difficult to get around with little ones when you don't have a car.  We usually cycle everywhere, but that's not the best in snow!!
So we have been considering our options of places to travel to that are guaranteed to be warm in the next few months.  Tenerife has cropped up as a potential for a family holiday destination, somewhere we can enjoy the sun and not worry about layering up in warm clothes and outerwear.
Why Is Tenerife Good For Families?
The last time I visited Tenerife was way back in 1992 when I was 8!  I still remember that holiday and how much fun we had together.  There are certain places that have stuck in my mind from our trip, the first being Teidi National Park and travelling to the top of the volcano by cable car.  The beaches were gorgeous, but the one I remember most from my childhood visit was a black volcanic sand beach, which is exactly where I would take my kids!  The novelty clearly stuck with me all these years.  I also have clear memories of buying a Troll in Tenerife and discussing with my mum what to call it, funny the things that you remember as a child?!
There is so much to do on the island for all ages and children will definitely not be bored.  Aside the black sand beaches, there are plenty of golden sandy beaches to relax and play, a fabulous water park, stunning villages, ancient trees and natural pools to bathe in.
The more I read about Tenerife the more I think we should be visiting the island.  I know my children will have an amazing time in the Canaries!
Where To Stay?
I personally enjoy staying in an apartment or house whilst abroad, it feels much more at home and a lot easier to keep the kids routine.  Particularly as we like to have at least two bedrooms so that the kids can be in bed and we don't need to worry about waking them (or them waking us too early)!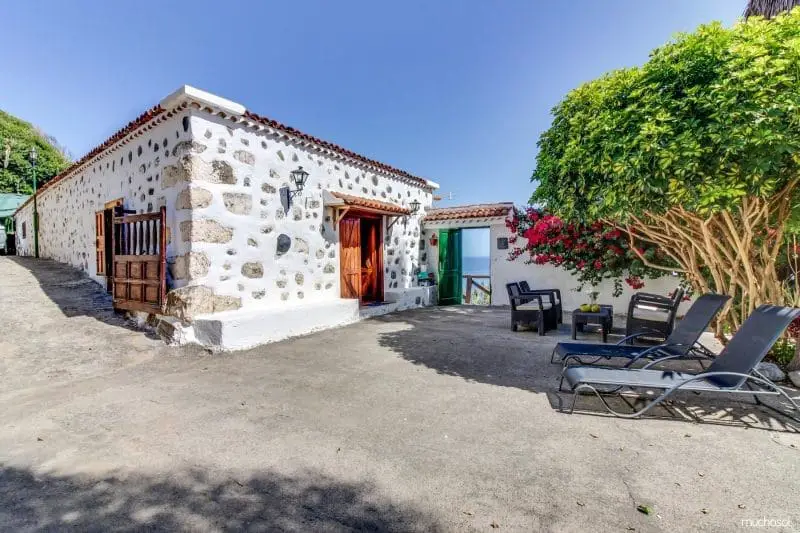 Muchosol has a large selection of holiday rental properties in Tenerife at particularly reasonable prices.  I found some fabulous deals for a four person property for under £500 for a week, right beside a beach.  Or there are gorgeous properties further inland with private pools and a lot more space for just a little more money.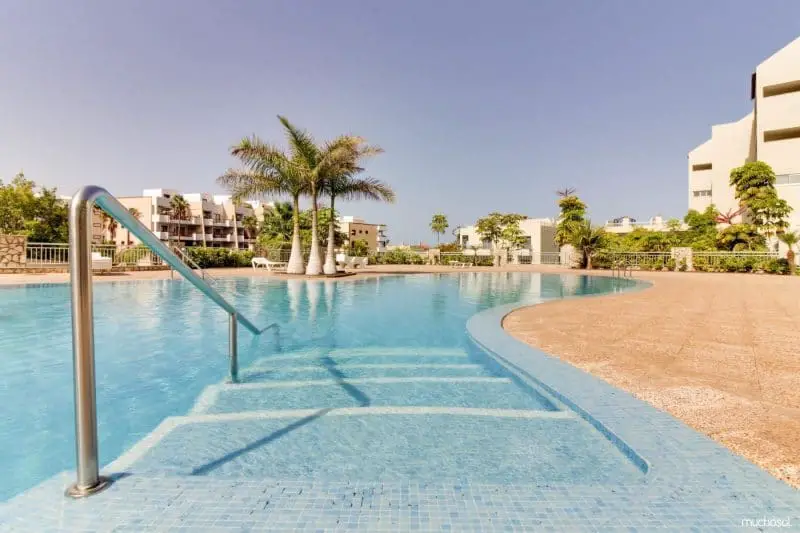 This is exactly what a family needs, a comfortable bed, swimming pool or close to a beach and lots of time to just enjoy the time together to bond.  It can't hurt to have a stylish living area to relax in though?
There really is a property for everyone's needs and I think we would struggle to choose which one to stay in.  Being close to the beach or further inland, either way I'm sure we would have an amazing holiday!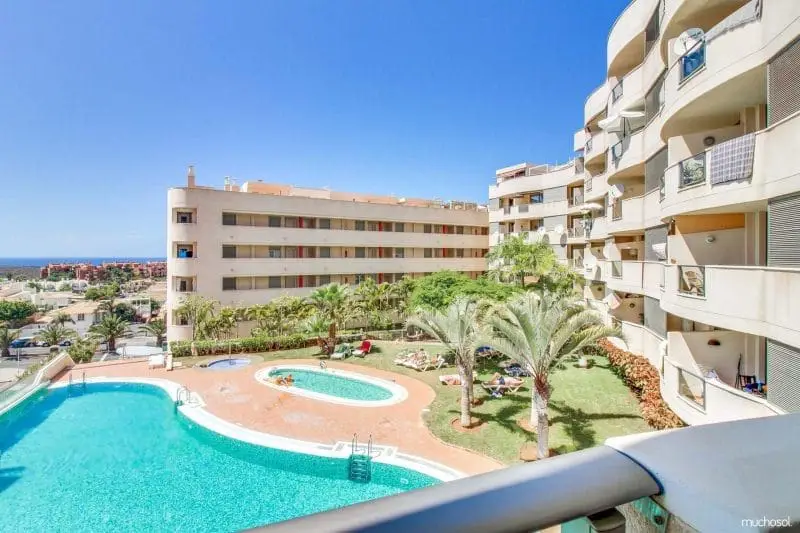 If you are considering planning your own holiday abroad soon, then check out Muchosol's website for some great holiday deals.  You can also get £20 off your next holiday booked with Muchosol using the discount code below, so what are you waiting for?
* This is a sponsored post in collaboration with Muchosol.