AD: I have been gifted many of the items below for the purpose of this post.
Stocking Filler Gift Guide: Support a Small Business
There are plenty of fantastic large businesses who have been doing well throughout the last year.  But it's the small business that we need to support.  They often have fantastic products and great customer service, but without the budget for large scale advertising like bigger brands.  This year I wanted to dedicate my gift guide to those small but brilliant small businesses in the UK.  Let's try giving small businesses a helping hand this Christmas, from a stocking filler gift to bigger gifts, you may be surprised at how amazing their gifts can be!
So without any further ado here are plenty of great stocking fillers that will help support a small business in the UK, plus give your recipient an awesome gift!
Kids Stocking Fillers
PLAYin CHOC
Most kids love chocolate, but for those who have food allergies it's not as easy.  The cute kids chocolate ranges with little toys usually have allergens, plus the toys are plastic and not great for the environment.  This is where PLAYin CHOC comes in!  It's an award winning London based company created by Maya Simler.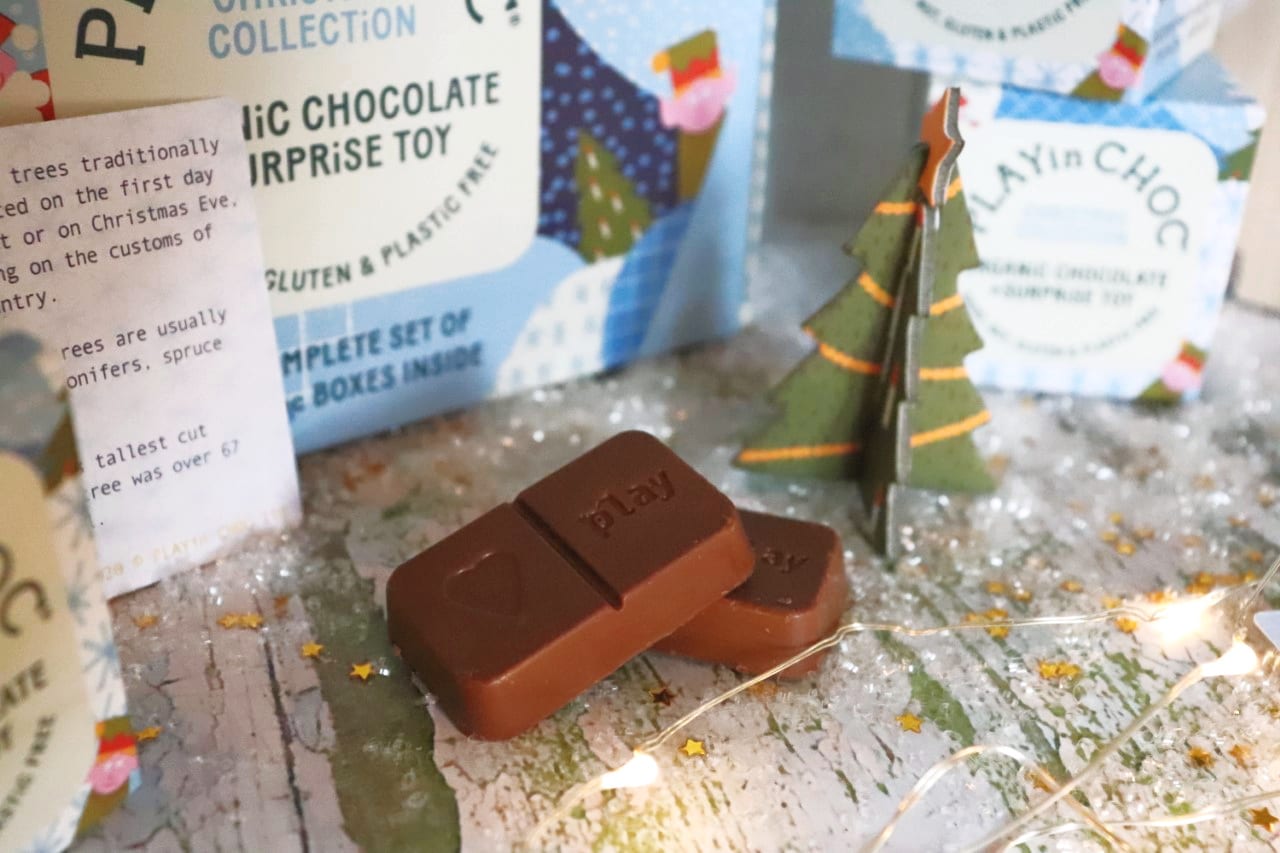 PLAYin CHOC is dairy, nut, gluten, soy (and plastic!) free, perfect for those kids with food allergies.  In each box you receive 2 pieces of chocolate, a cardboard animal that you slot together (and can recycle after use), plus fun facts about the animal.  The chocolate is made of just 3 ingredients; cocoa beans, vanilla and coconut.  As there are no refined sugars in PLAYin CHOC it's healthier than normal kids chocolates, so you don't need to be so worried about them having a little treat.
The little carboard toys are brilliant and I absolutely love that everything is recyclable or compostable after use.  Even the 'plastic' wrapper that the chocolates are in is compostable (made from plant cellulose and wood pulp).
These would be the perfect chocolate gift to pop into your child's stocking, the 6 box Christmas gift set is pictured here. Or you can choose to buy individually or as an advent calendar of 12 or 24 boxes. Head over to PLAYin CHOC to browse their shop selections!
Yippee Adventures
Claire, the creator of Yippee Adventures, wanted her daughter to spend a lot of time exploring outdoors.  But living in a world of technology it can be a little harder to manage! So she created Yippee Adventures, where children have adventures that spark their imaginations and make memories to treasure.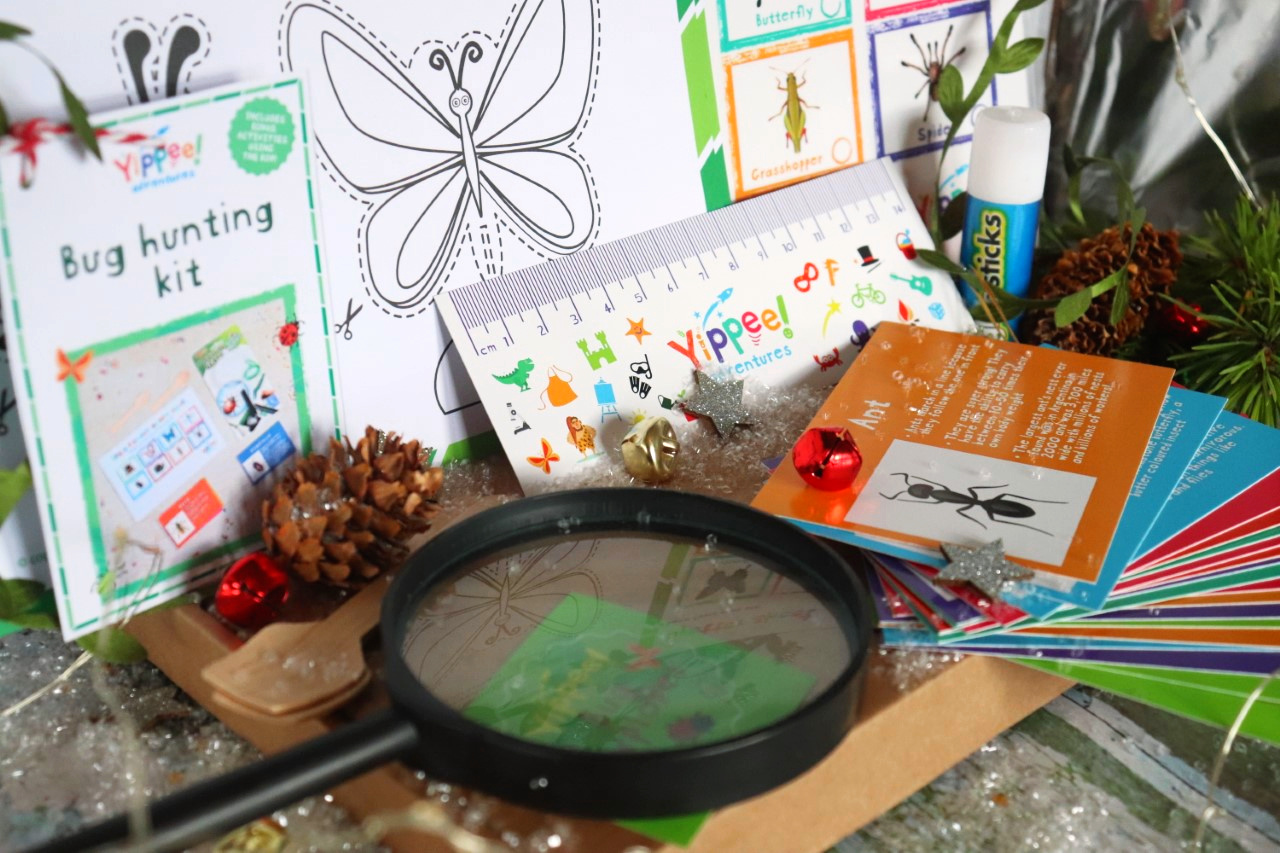 You can choose from a whole range of creative and outdoor adventures, from bug hunting to making unicorn dreamcatchers.  We love the whole range and the fact that they are plastic free is just a bonus!  Each kit or adventure includes everything the kids need and it makes the perfect stocking filler gift for children.  I can also see these as brilliant additions to Christmas Eve boxes, keeping the kids occupied until the big day arrives.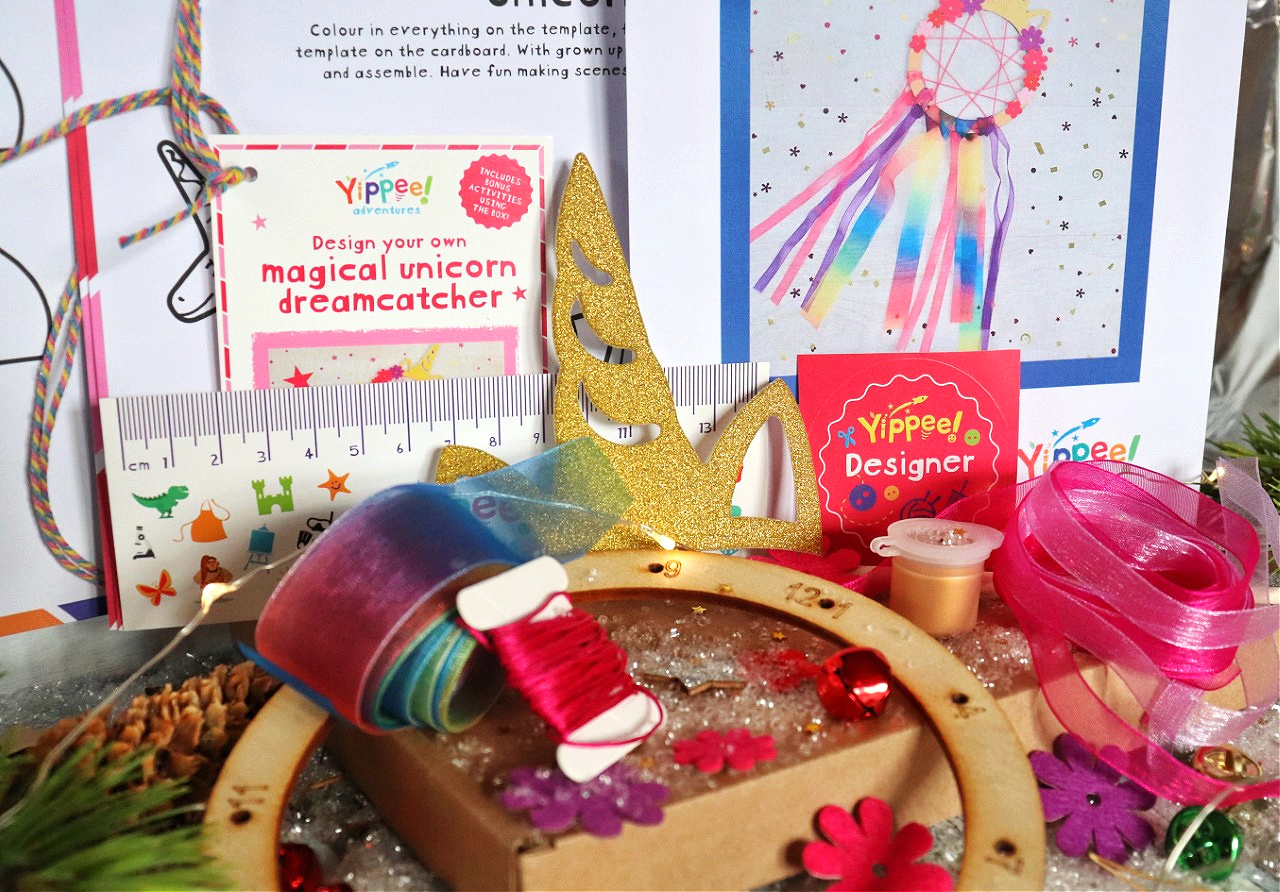 We were also gifted the poster of 100 awesome adventures to do before you grow up.  Children can place stickers on everything they have done and 'tick' off each experience they've achieved throughout their childhood.  A great one to help jog the kids memories or all the brilliant things they've done and lots of ideas for new adventures too.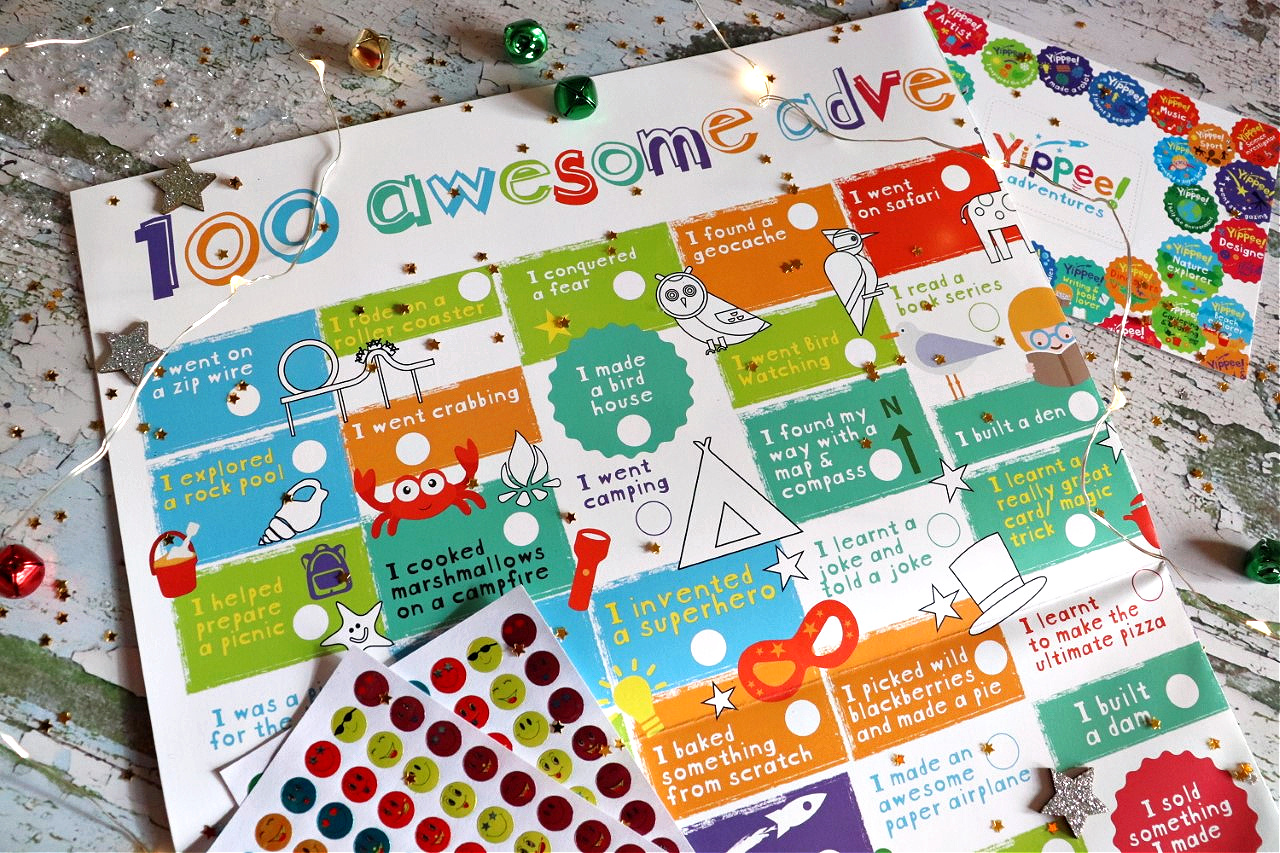 Widget And The Peas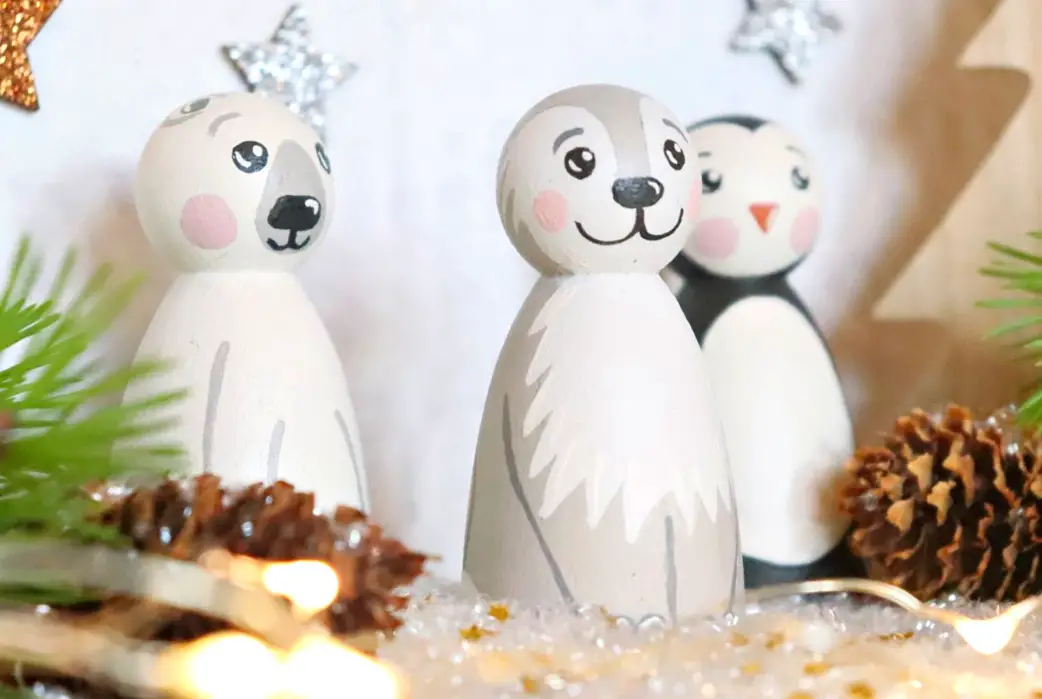 For little ones who love small figures, Widget & The Peas (based in Norfolk) has these fantastic widgets, wooden peg dolls.  Each little widget is hand painted in eco-friendly clay paints and sealant.  They are available in lots of different designs and are perfect for children to develop their imaginations through small play.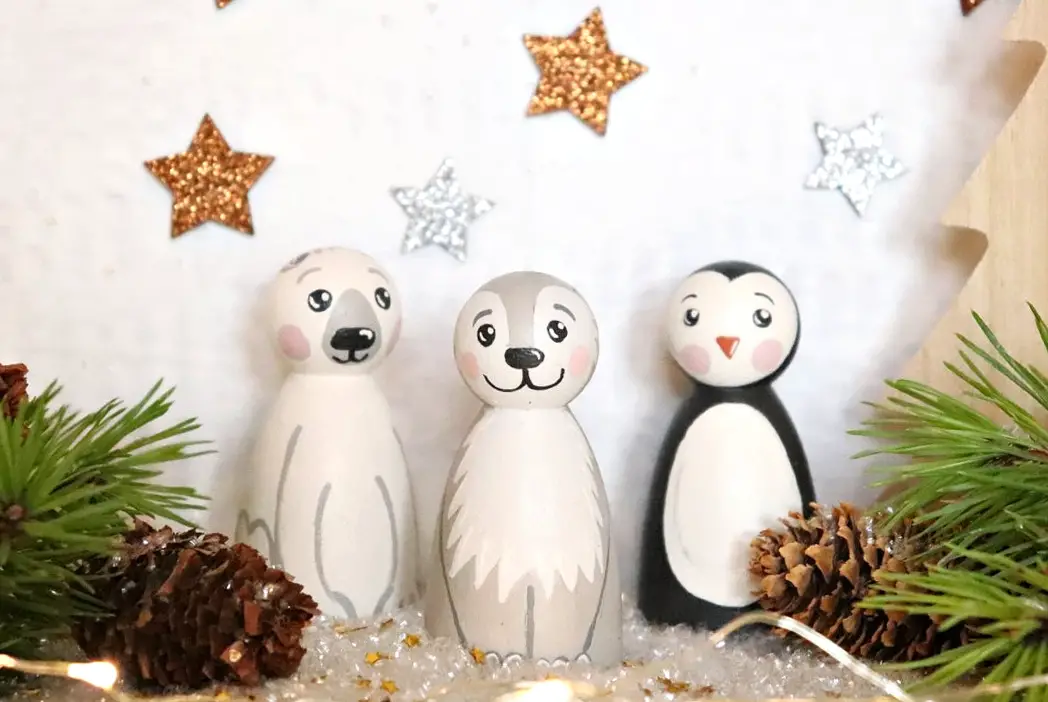 The set pictured below is one of Lou's winter designs, which includes a penguin, wolf and polar bear.  You could even gift these along with a book that features the animals, such as Hush Little Polar Bear.  They would be fantastic for little hands to act out the story.
Other options of widgets include woodland animals, pirates, astronauts and even mermaids.  Lou also takes on commissions if you can't see what you're looking for.  As the widgets are all handpainted to order make sure you order yours in plenty of time for Christmas delivery!
Cubbkids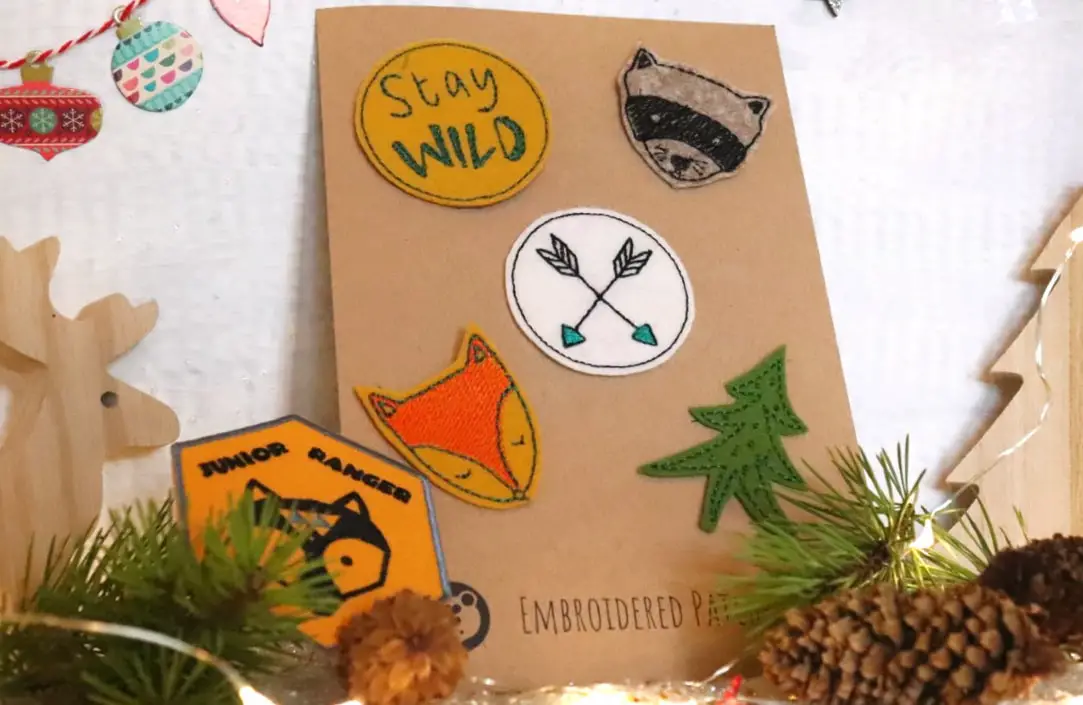 Laura, the creator of Cubbkids, came up with her business as a way to celebrate the nostalgia of camping and family adventures.  Most of Laura's collections are handmade by herself, with personalisation and custom designs a possibility.  I think these patches are the perfect stocking filler for adventurous kids.  Not only can you personalise with your child's name, but they are perfect for sewing onto hats, t-shirts, backpacks or cosy camp blankets.
There are various different patch designs to choose from, including those featuring tracks, animals, trees and even unicorns!  There's something for every little (or big) explorer.  Our patches pictured below aren't personalised (I don't share my kids name on here), but you can choose to have your child's name added to one of the patches.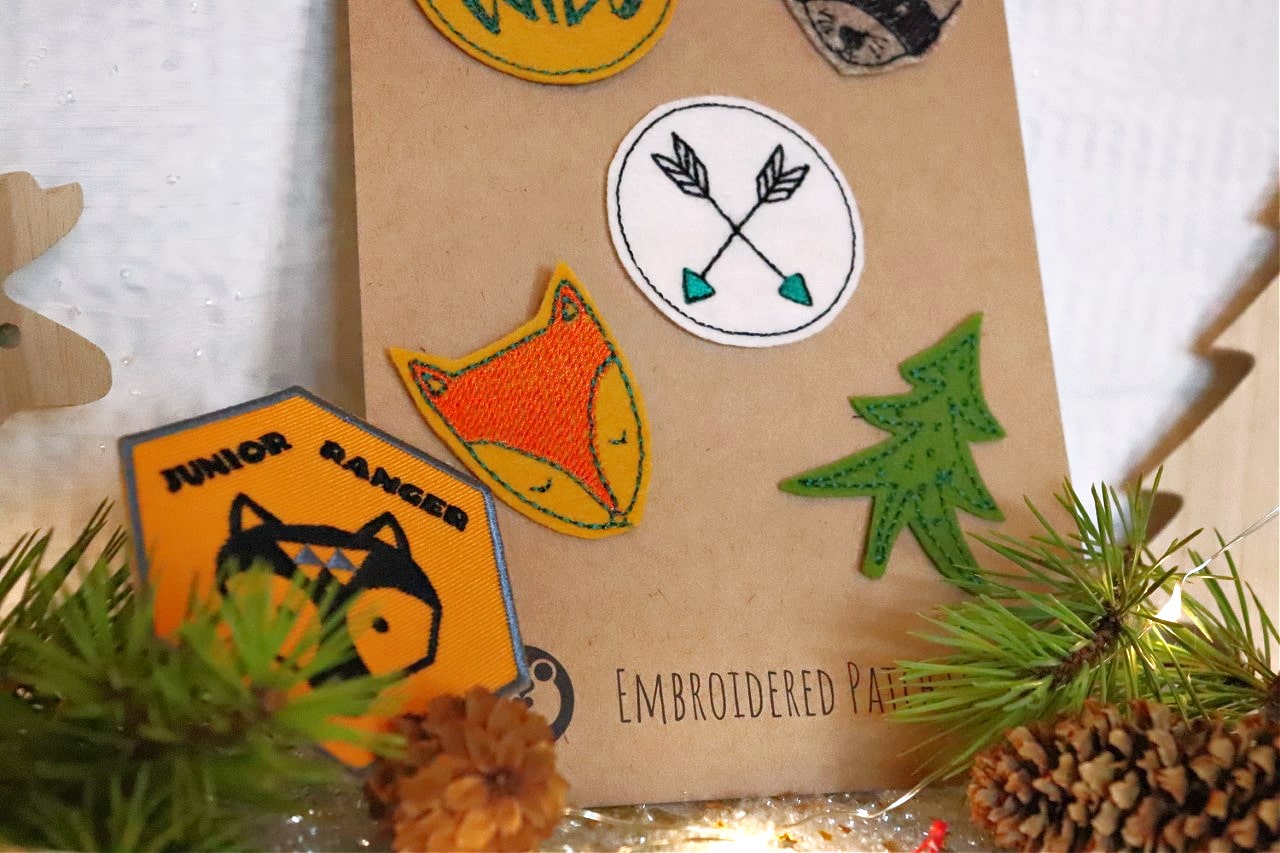 Aside from the patches you will also find delightful handmade jewellery for children, mugs and gorgeous pennants.  And if you're like me and struggle to choose what to buy, then you will also find beautiful gift sets available at Cubbkids (probably more of a main gift than a stocking filler!).  Which patch is your favourite?
My Happy Journal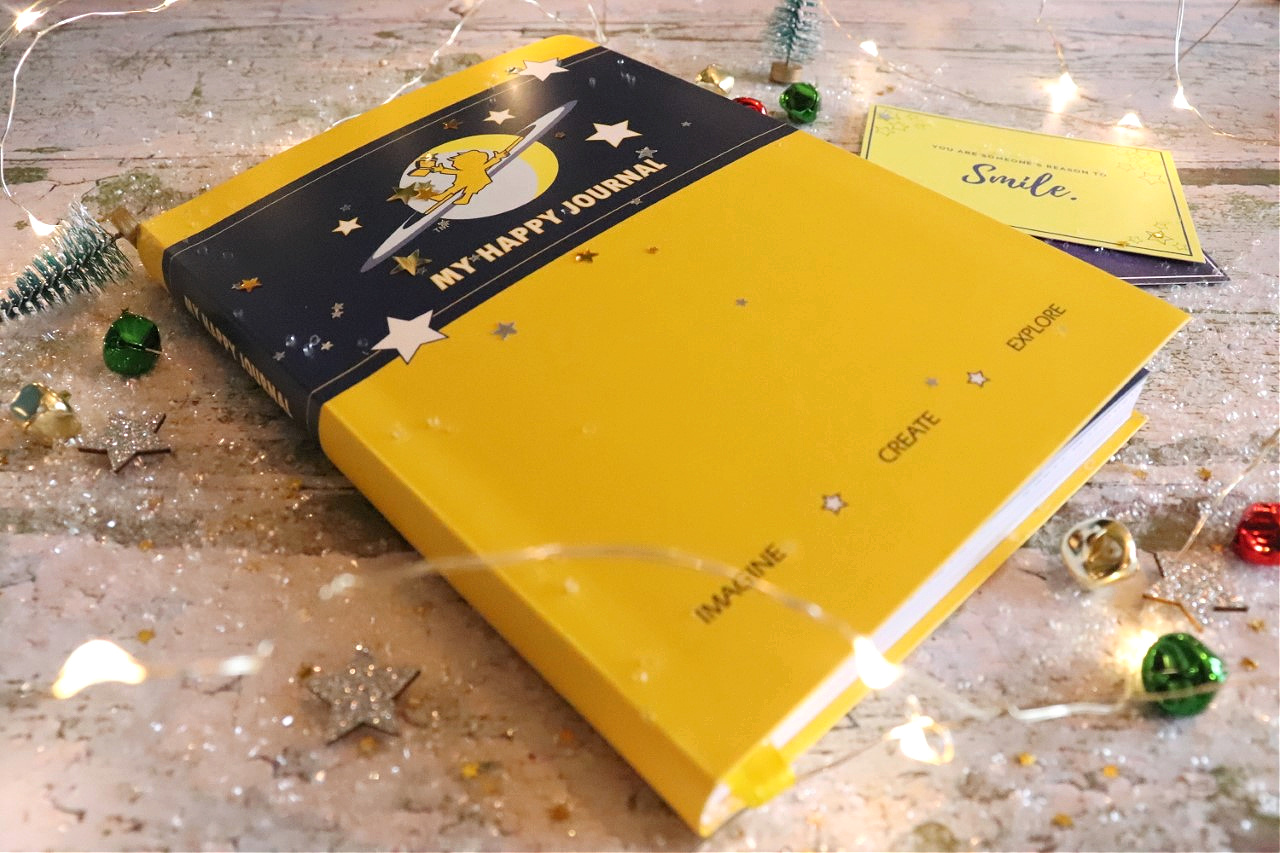 Many adults enjoy journaling and writing a gratitude diary each day, so why shouldn't the kids?  My Happy Journal has developed a fantastic kids fun gratitude journal.  There are 90 guided diary entries to record their 3 high points of each day, along with plenty of other fun activities!
The journal was developed by Kirsty, a self confessed book and story lover.  She wanted to design a kids journal that would celebrate and savour daily memories and encourage connection and communication with parents. Happy Journal is not just a daily entry journal, but it also includes other fun activities that encourage mindfulness and creativity with children.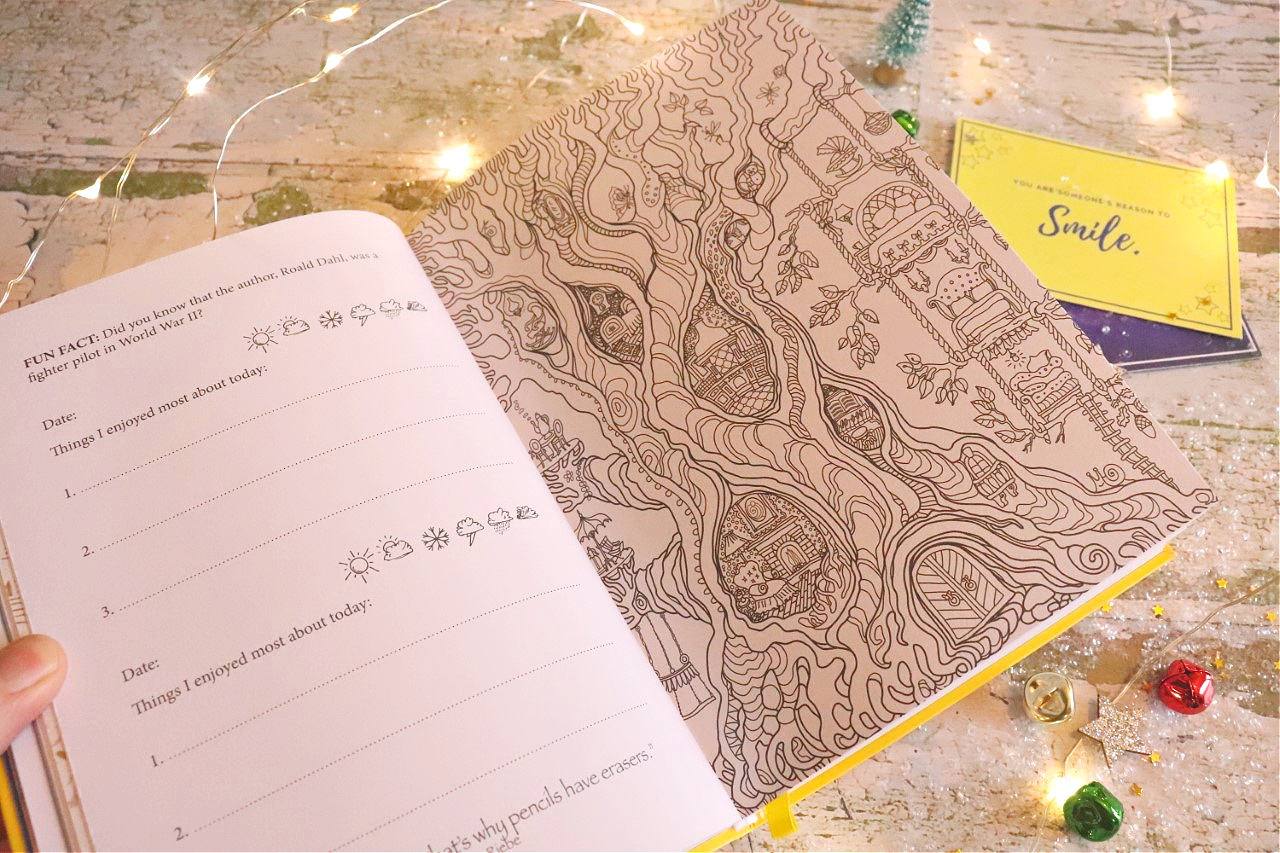 I'm excited to get my two writing in their own My Happy Journal's!  It will be such a lovely way for me to gain an insight into their minds and how they see each day.  I can guarantee that their happiest moments of each day will be totally different to what I would expect!  With activities from colouring, writing stories, drawing themselves as superheroes, inspirational quotes and adventure prompts, there's so much fun things to do!
The journals also arrive beautifully packaged and are the perfect addition to any stocking or even as a main gift.  I can guarantee kids will love this chance to bond more whilst talking about themselves, dreams and inspiration.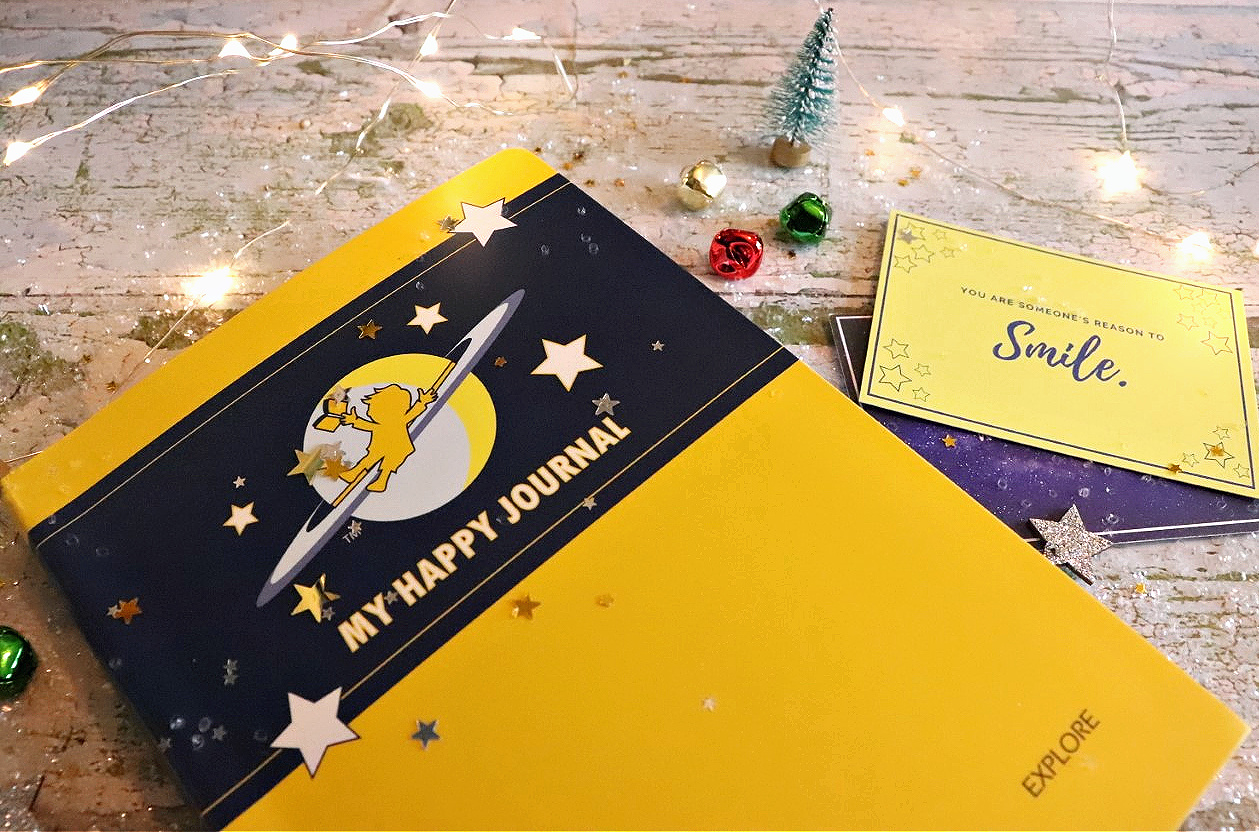 The Crafty Kiln
At The Crafty Kiln, based in Kent, you will find all sorts of gorgeous craft kits with everything the kids need to create their own masterpieces.  There is button art, pottery to paint, decopatch and much more!  We were sent this beautiful fairy door, currently a blank canvas, but we have all the paints required to turn it into something very pretty.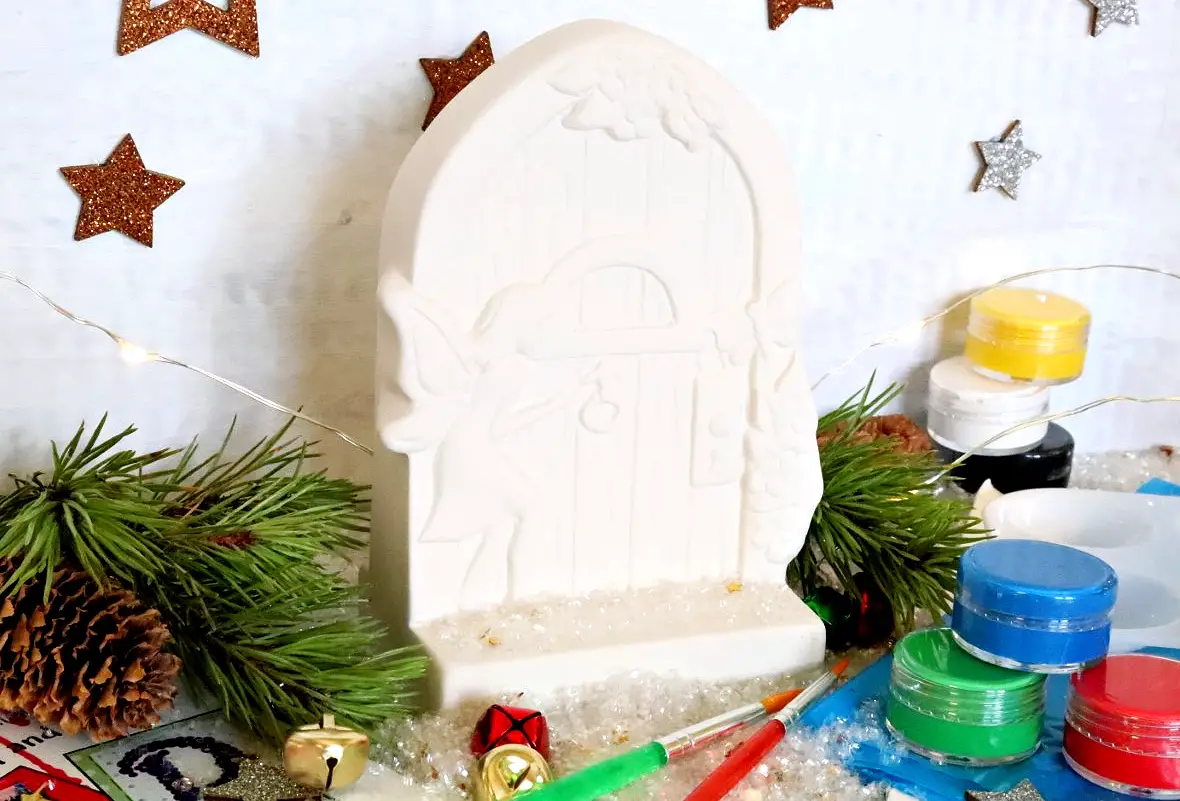 The kit contains the ceramic fairy door, paints, varnish, 2 paint brushes, paint palette, disposable apron and even a handy cleaning wipe.  Absolutely everything your little one (or adult!) will need to create a mini masterpiece and get crafty.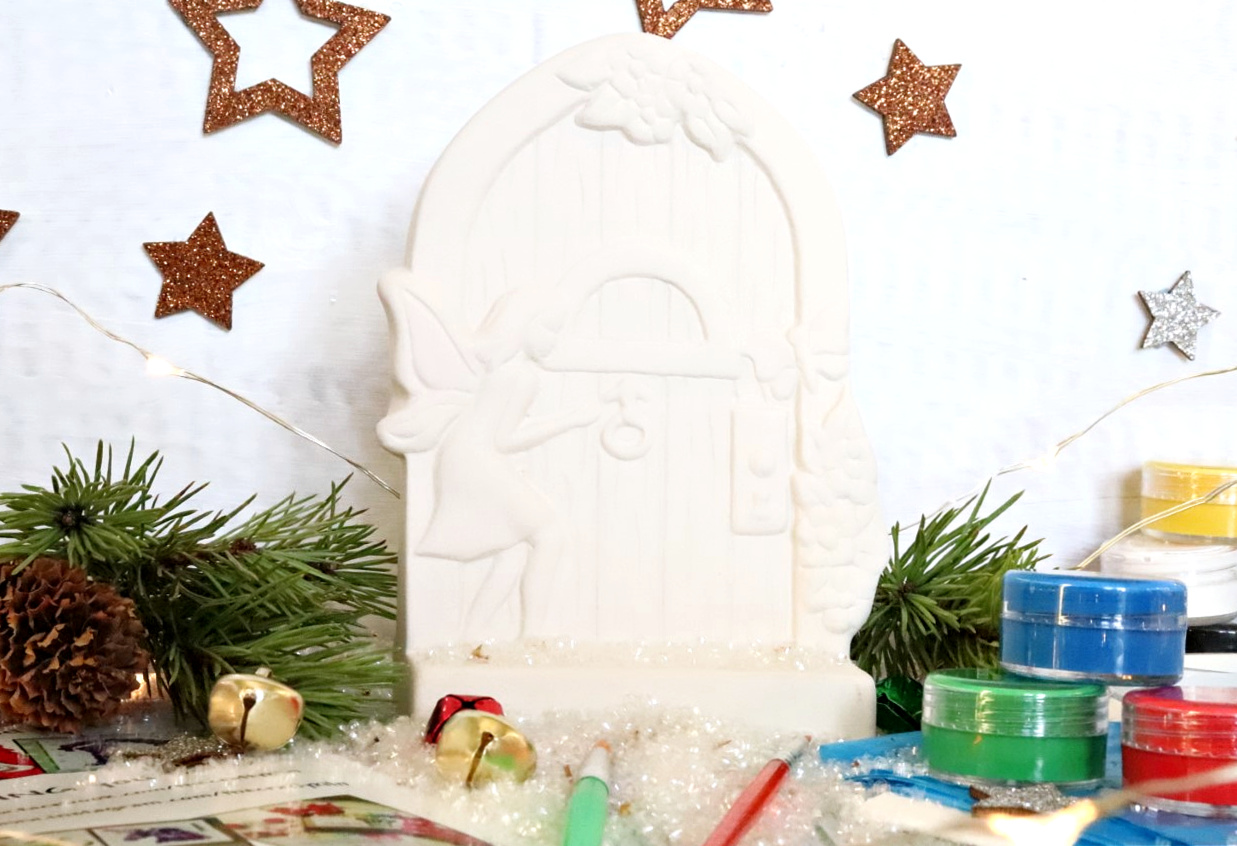 There is a huge range of kits available, the fairy door is rather popular.  But you can also find wooden Christmas decorations, piggy banks, tea light holders, bookmarks, photo frames and Christmas wreaths.  Plus a lot more!  There is definitely something that will interest anyone who is feeling crafty but doesn't have all the necessary materials.  We love how easy it is to get started and the little paint pots can easily be reused after the paint runs out, so nothing should go to waste!
Anorak Subscription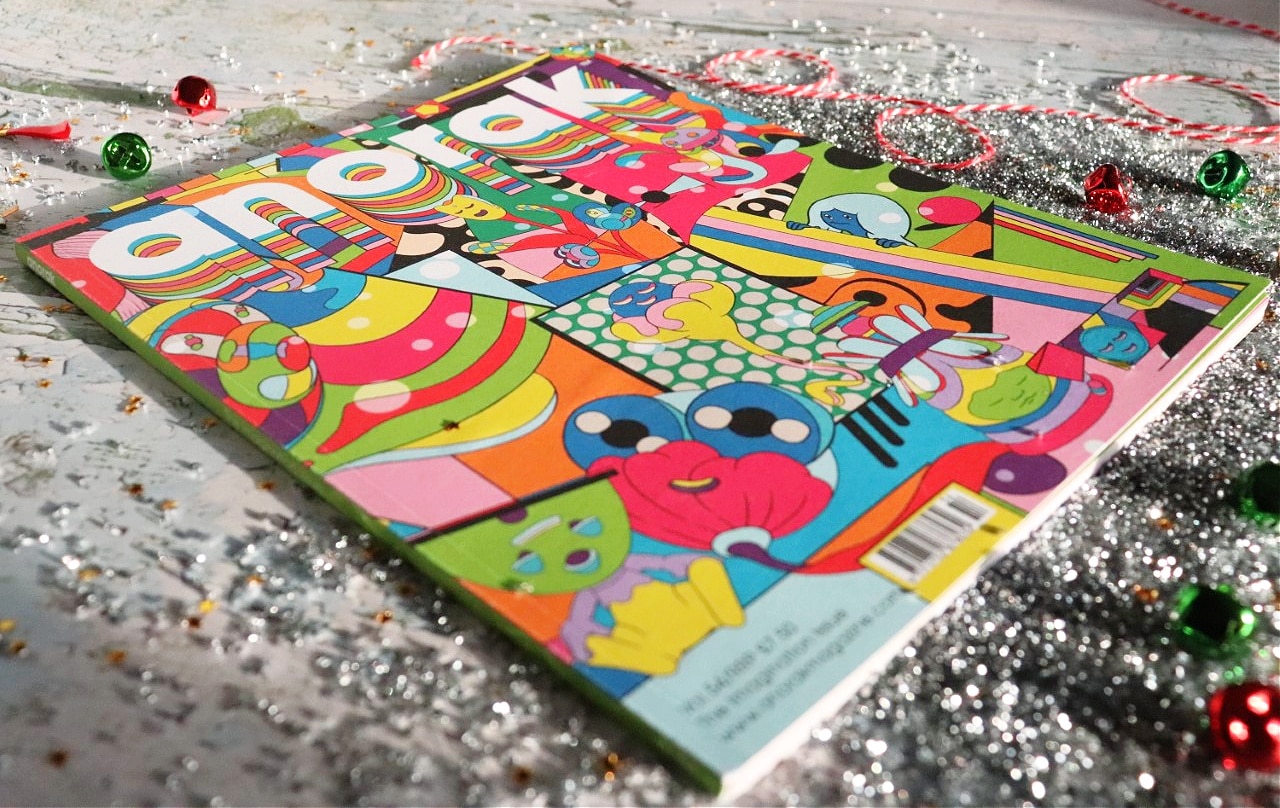 Anorak is a happy magazine aimed at kids aged 6-12 and founded in 2006 by Cathy Olmedillas.  Anorak's main philosophy is for kids to tap into their imagination to create and learn, with silly jokes and stories too of course!
The magazine is designed to be collected, read and re-read with kids coming back to it like a book, not a throwaway item.  As it's also printed on recycled paper with real vegetable ink it can be safely recycled when it's finally finished being used.
The colourful pages and pictures will make just about anybody smile and it certainly has that brightly coloured happy vibe.  The kids love reading through the different craft ideas and stories, as well as all the jokes and thoughts throughout the magazine.
The magazine is published 4 times a year and can be purchased at various museums and boutiques around the world, or head over here to subscribe to Anorak online.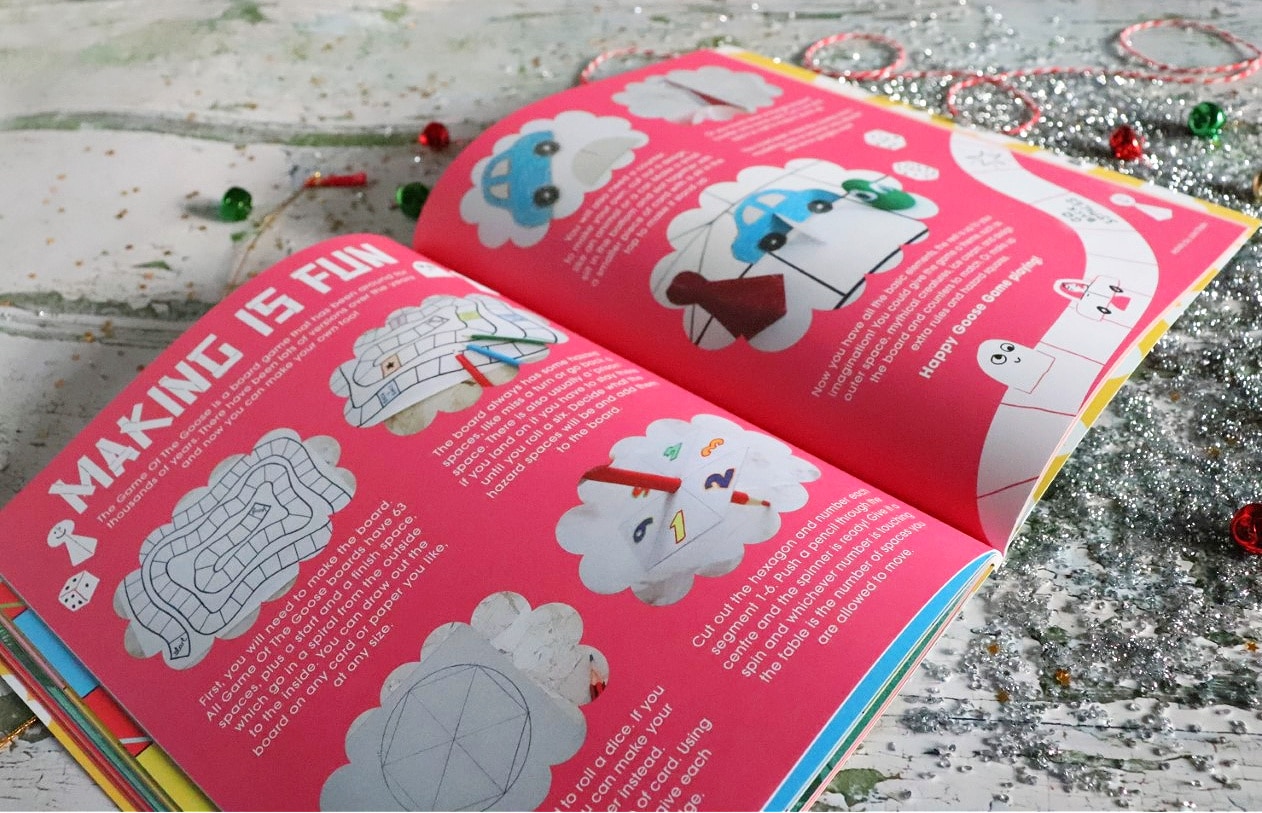 Stib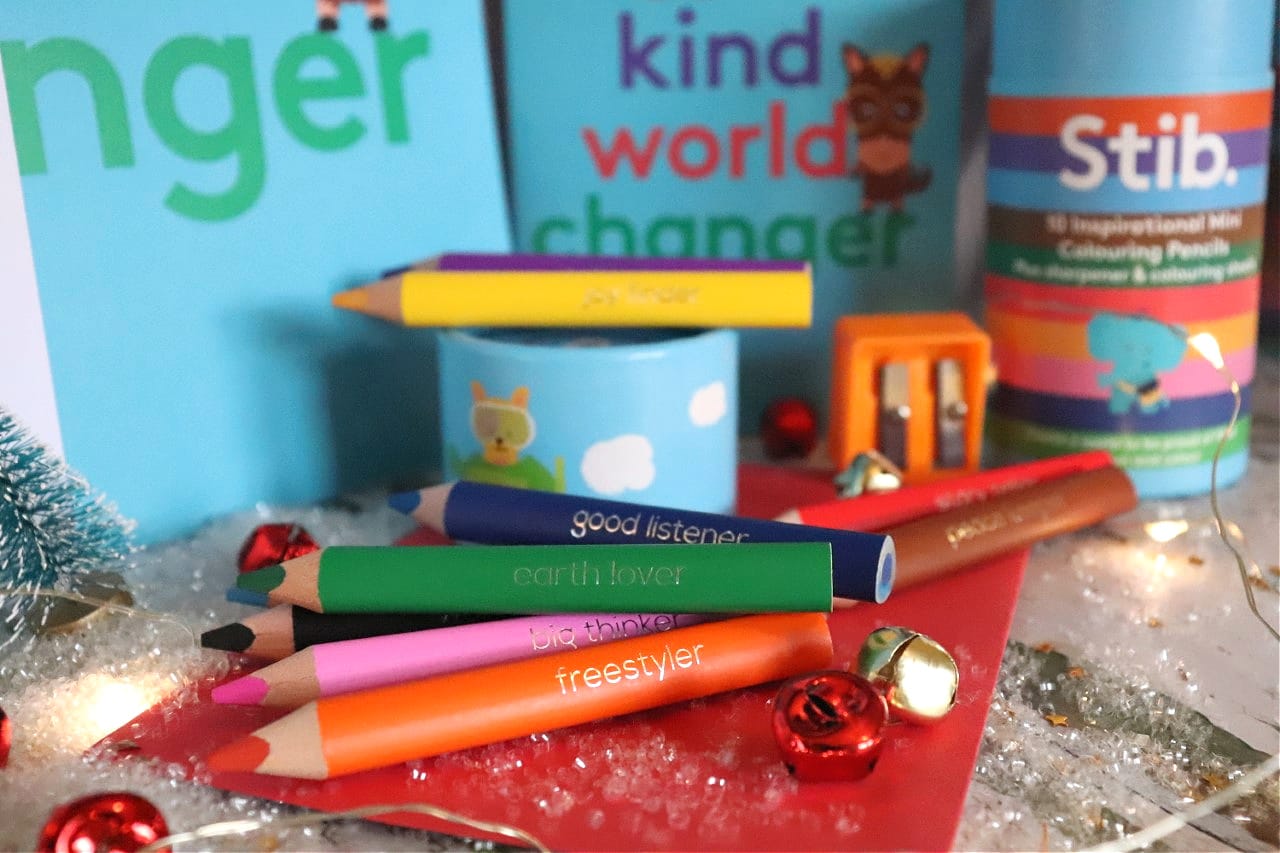 I absolutely love Stib's ethos.  The founder, Emily, wanted to launch a brand that had good intentions behind it.  So she launched Stib, a children's colouring pencil and stationery company that gives 10% of their profits to education projects in the UK and around the world.  It's brilliant that Stib is not only a gift for your loved ones, but also a gift for vulnerable children around the world.
Each of the Stib pencils are printed with a powerful message to boost children's confidence and well being.  From self believer to earth lover and story teller, it's lovely to listen to the kids discussing what each phrase means to them.  Of course Stib isn't just about pencils!  There are also the Stiblers, a secret group of animals who live around us and only the children can see. You can read the stories of each Stibler on the Stib website and you will see them featured on all the Stib products, from posters to greeting cards.
We were sent the Kind World Changer Mini Pencil Gift Set, which is lovely and hopefully give my 6 year old a chance to remind himself that he is a world changer! The gift set is made from good quality card and paper, including a poster, colour-in greeting card and pencils with sharpener.  Perfect for any child who need a little boost when they are colouring-in!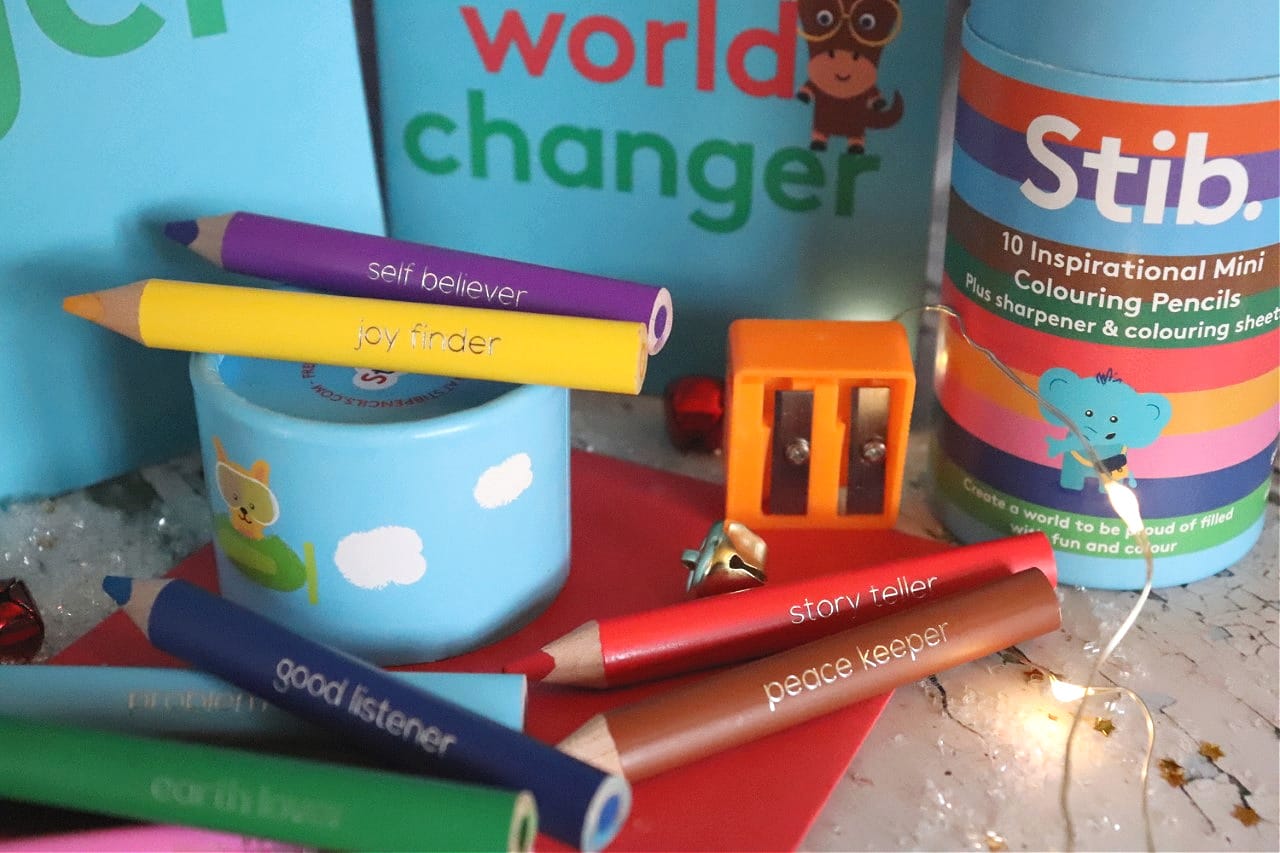 Stocking Fillers For Grown Ups
Cornelius Creates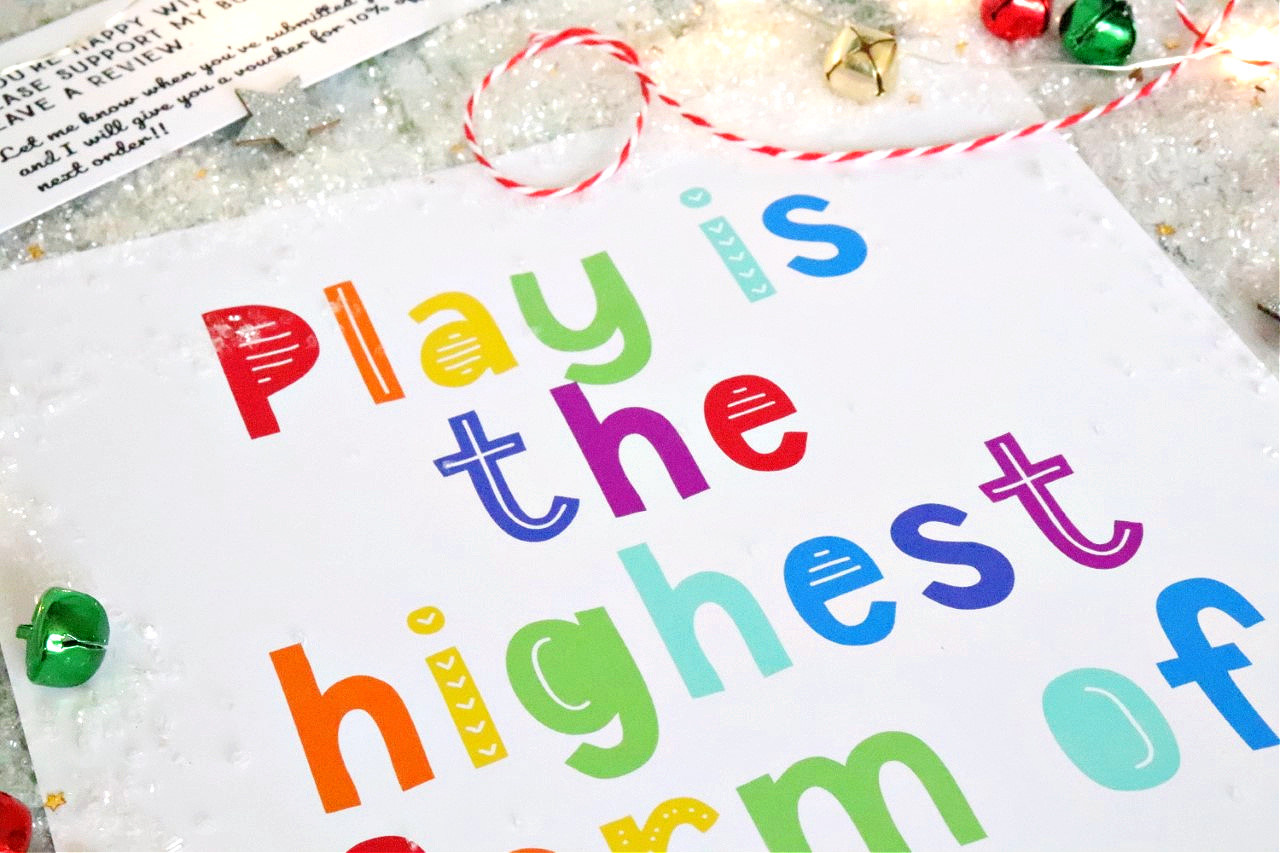 Leanne Cornelius Creates has the most amazing prints that can be personalised however you want.  I've chosen one for the kids room with an Albert Einstein quote, but she has tons of options to choose from. Leanne has laundry care guide prints, new baby prints, custom star maps and welly prints all with the most gorgeous illustrations.  She has also recently begun offering window decals and personalised hand sanitiser bottles amongst other things.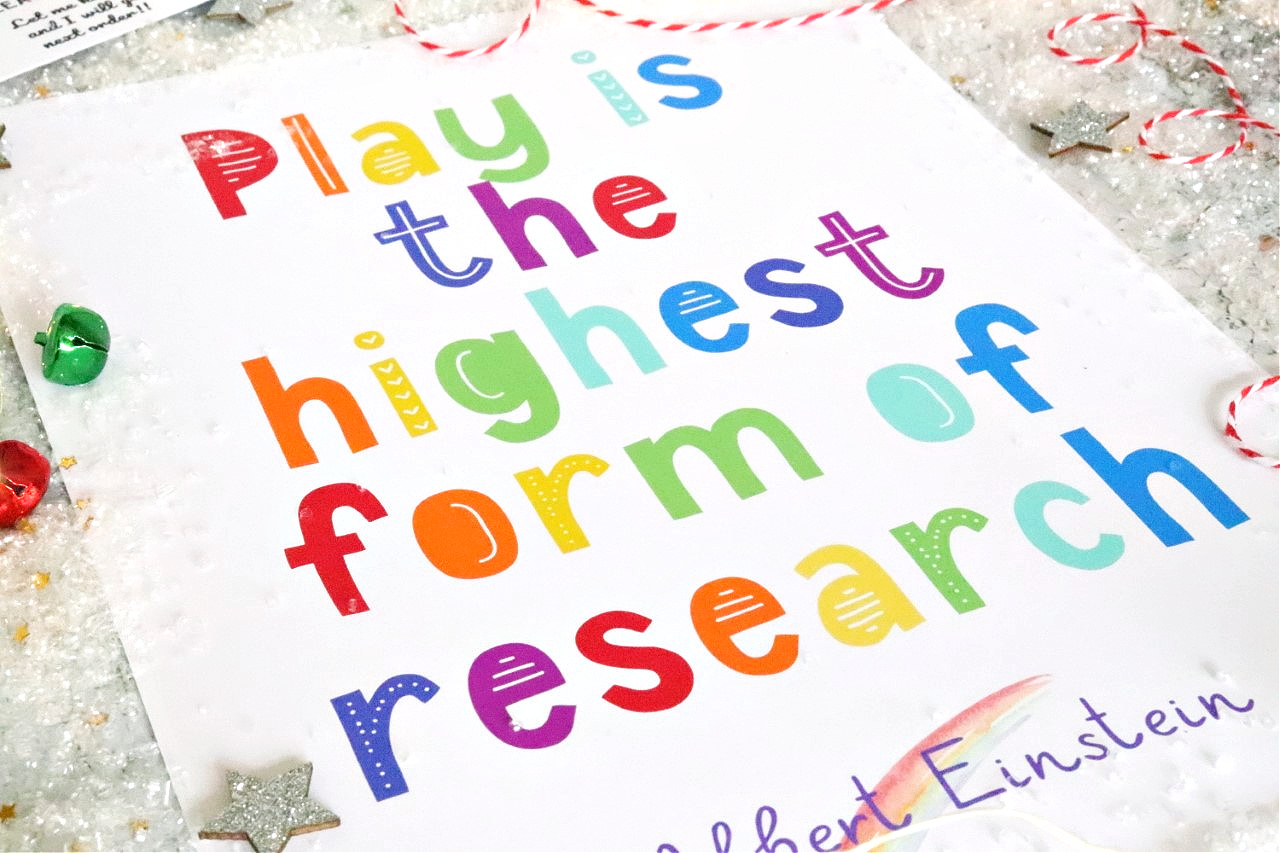 With Leanne Cornelius Creates you can expect a quick response and a friendly person ready to help with personalisations.  She has such a huge choice of designs it may be difficult to narrow it down to just one print or item!!  Check out Leanne Cornelius Creates Etsy shop to choose a gift for your loved ones.
Bo Hulley Ceramics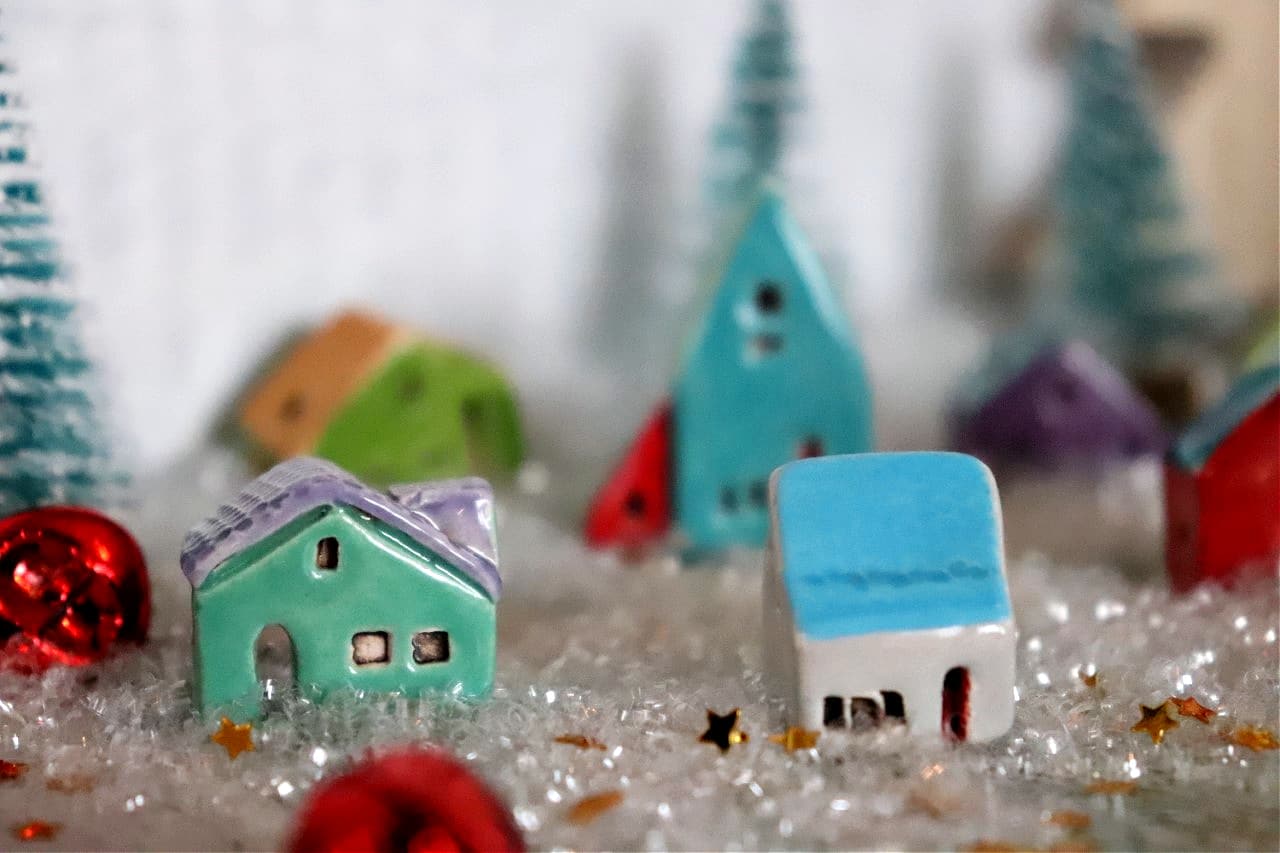 I first bought from Bo Hulley ceramics a couple of years ago when I found adorable little bee themed beads.  Recently I've been very taken by these gorgeous little houses that are all over the Bo Hulley Facebook page.  The houses are very collectable and as there are limited numbers made you have to be quick at buying one!
If you browse through Bo Hulley Facebook page you will see it's not just sweet little ceramic houses.  You can also find gorgeous beads, buttons, leaves and other items.  You can also request commissions if you can't find what you are looking for.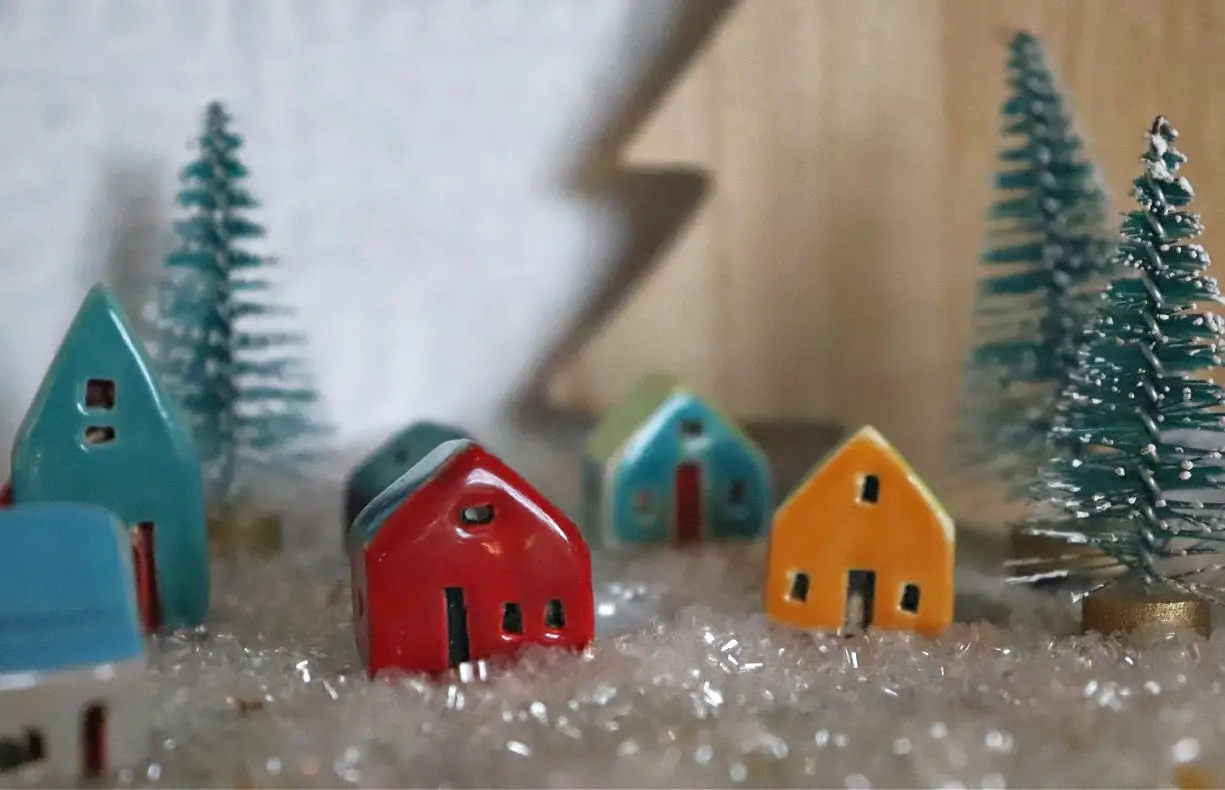 I can highly recommend these beautiful little houses as a stocking filler gift. I just wish I had a house that would look good in miniature so I could commission my own tiny version!
Lather and Smudge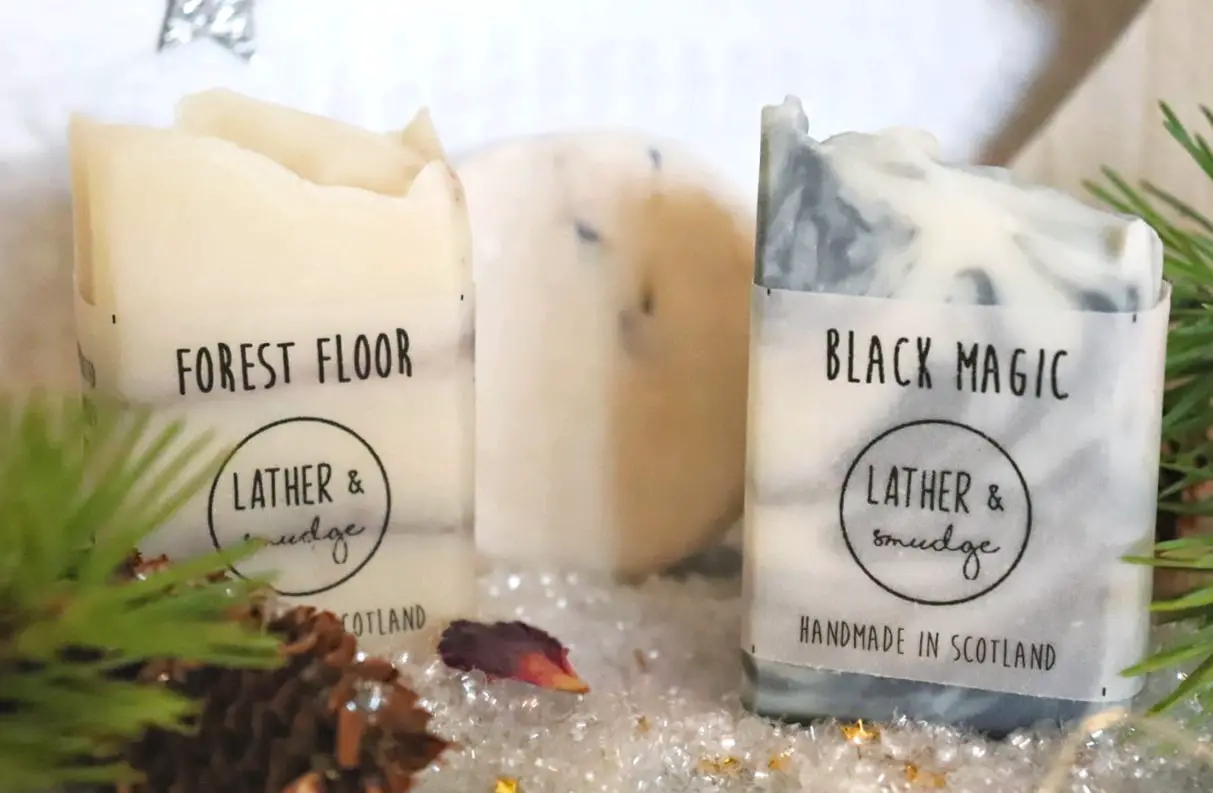 Lather and Smudge began as a way for Julie to make eco-friendly gifts for friends and family.  Instead of using a lot of bought plastic gifts she chose to start her own business and create beautiful soaps using natural colourings and scents.  The result is beautiful looking and smelling soaps!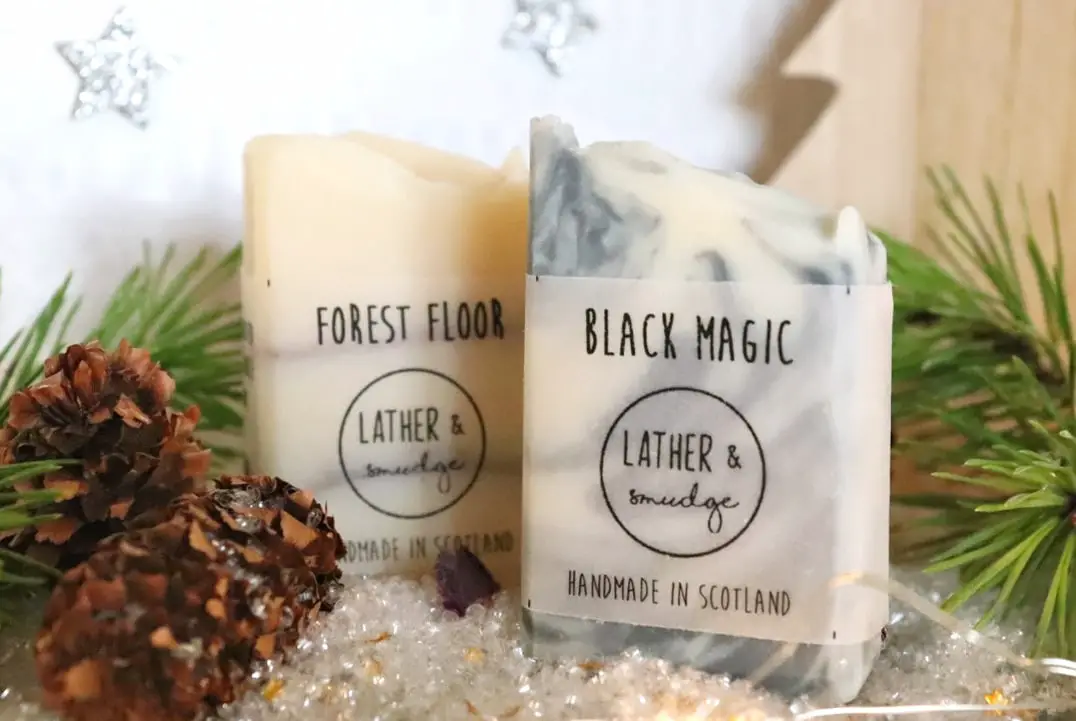 The range includes spiced orange, herb garden, geranium and forest floor amongst other scents.  You can also find face oils, lip butter and shampoo bars.  All plastic free and a great way to be more environmentally friendly!  The shampoo bar that I've pictured below is so easy to use, you simply rub it between your hands to get a good lather and rub the lather into your hair.  It's definitely something to try rather than the plastic bottles of shampoo and conditioner that are traditionally bought.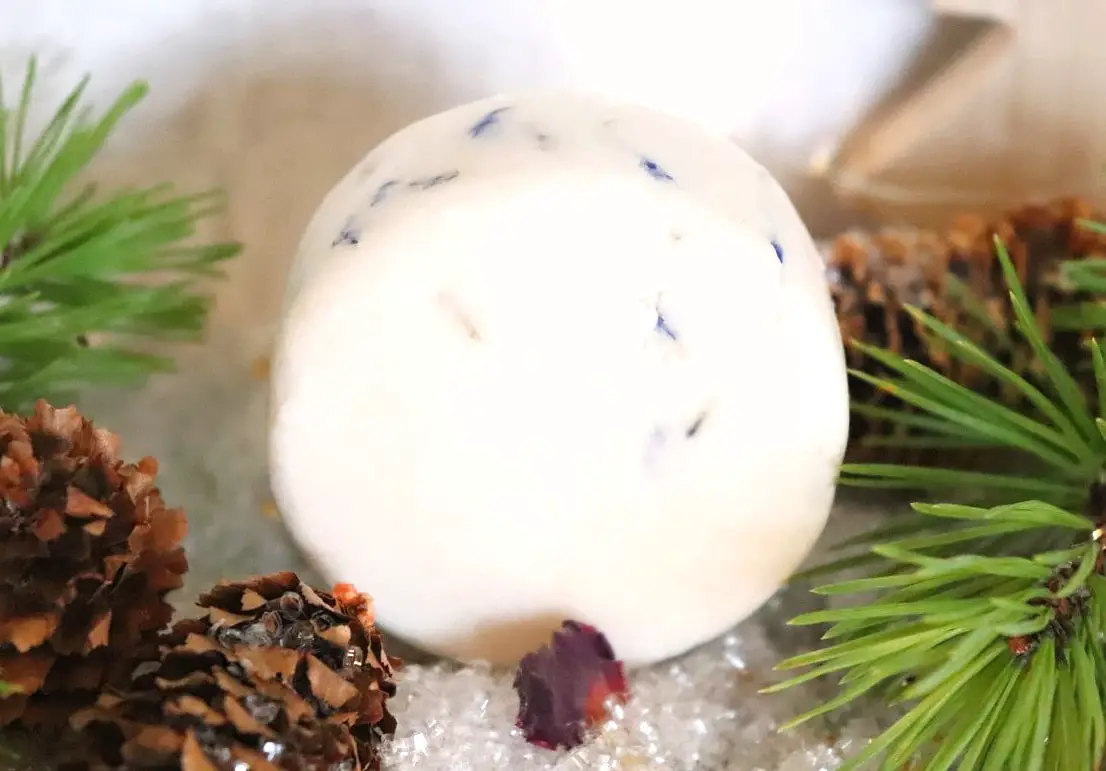 These would make the perfect stocking filler gift for any environmentally conscious person, or just those who like quality bathroom products!  Handmade in Scotland they are another great UK small business to support!
Art By Lauren Ash
At Art By Lauren Ash you will find luxury homeware including coasters, place mats, cake stands and clocks.  They are decorated using epoxy resin alongside other materials.
The stunning decoration looks almost like liquid, I just love the way it flows in each of Lauren's products.   The beautiful heart shaped serving platter featured here is from her Greek collection, the blue representing the beautiful turquoise waters around the Greek islands.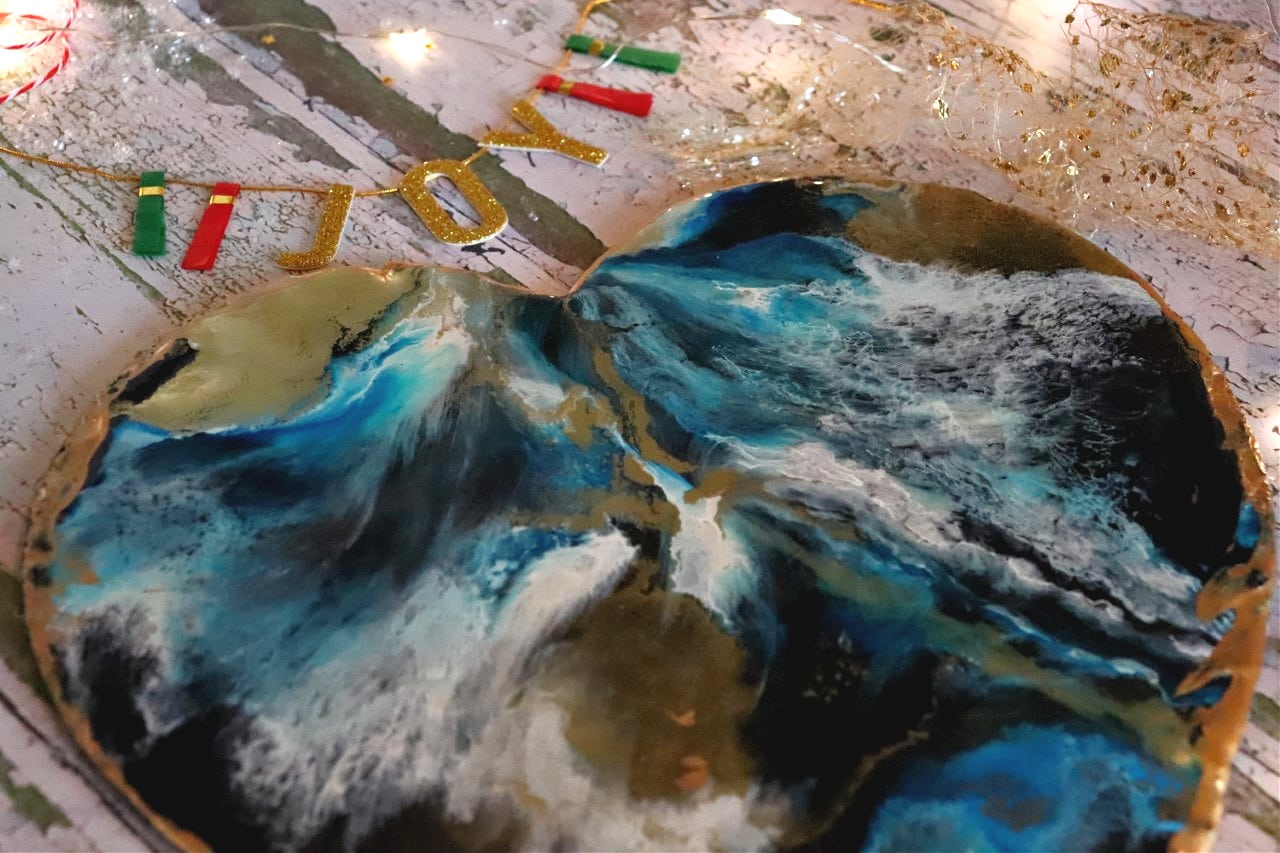 If you love this piece I definitely suggest heading to Lauren's website to discover more of her gorgeous designs.  The olive wood boards have to be some of my favourites!
Sandwick Bay Candles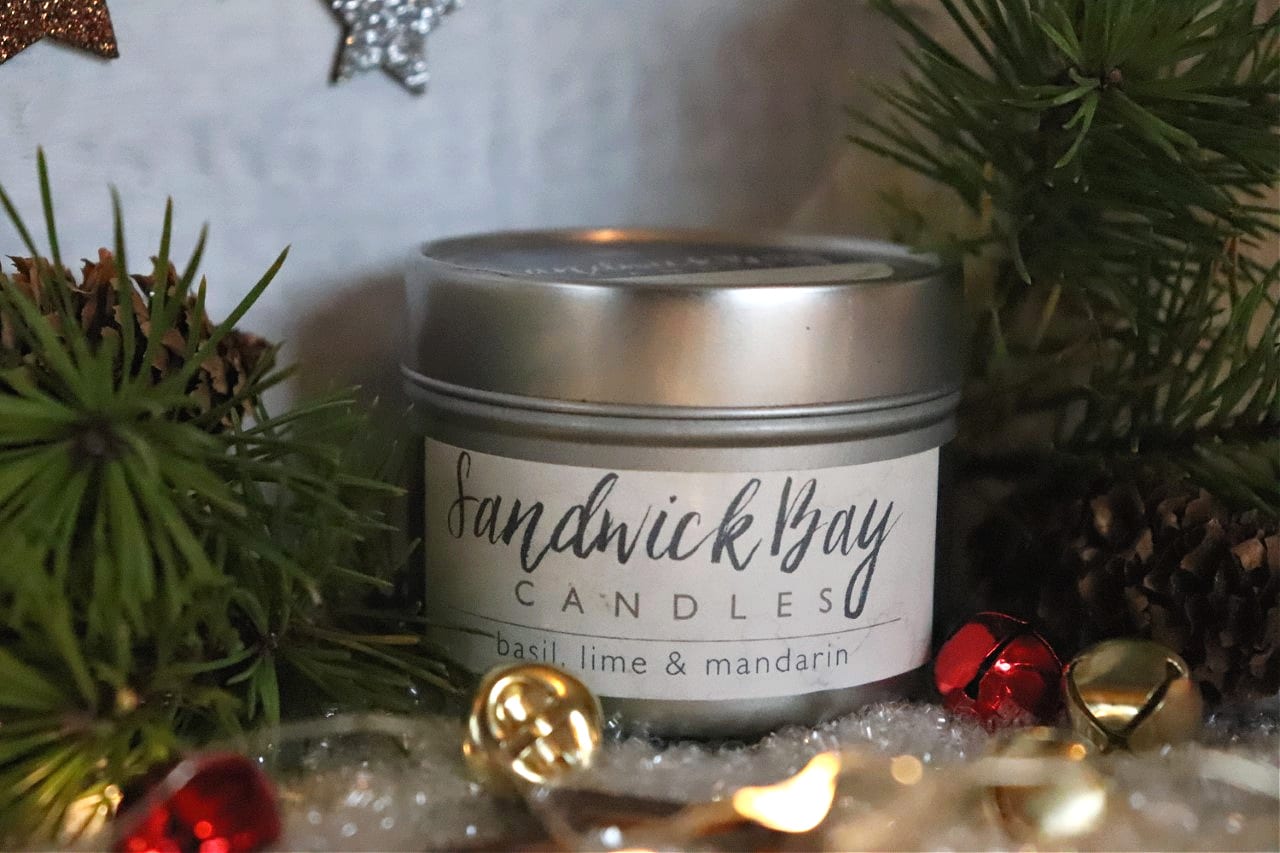 Next I'm heading over to the stunning islands of the Outer Hebrides.  In Stornoway, Isle of Lewis, you will find these handcrafted soy candles created by Megan at Sandwick Bay Candles.  Megan chose to make her candles from soy wax as it's biodegradable and natural, unlike paraffin alternatives.
You can buy single candles and wax melts or even subscribe to Sandwick Bay Candles subscription boxes.  They have various delicious smelling candles that would be the perfect stocking filler gift, or you can go all out and buy your loved ones a luxury Christmas hamper.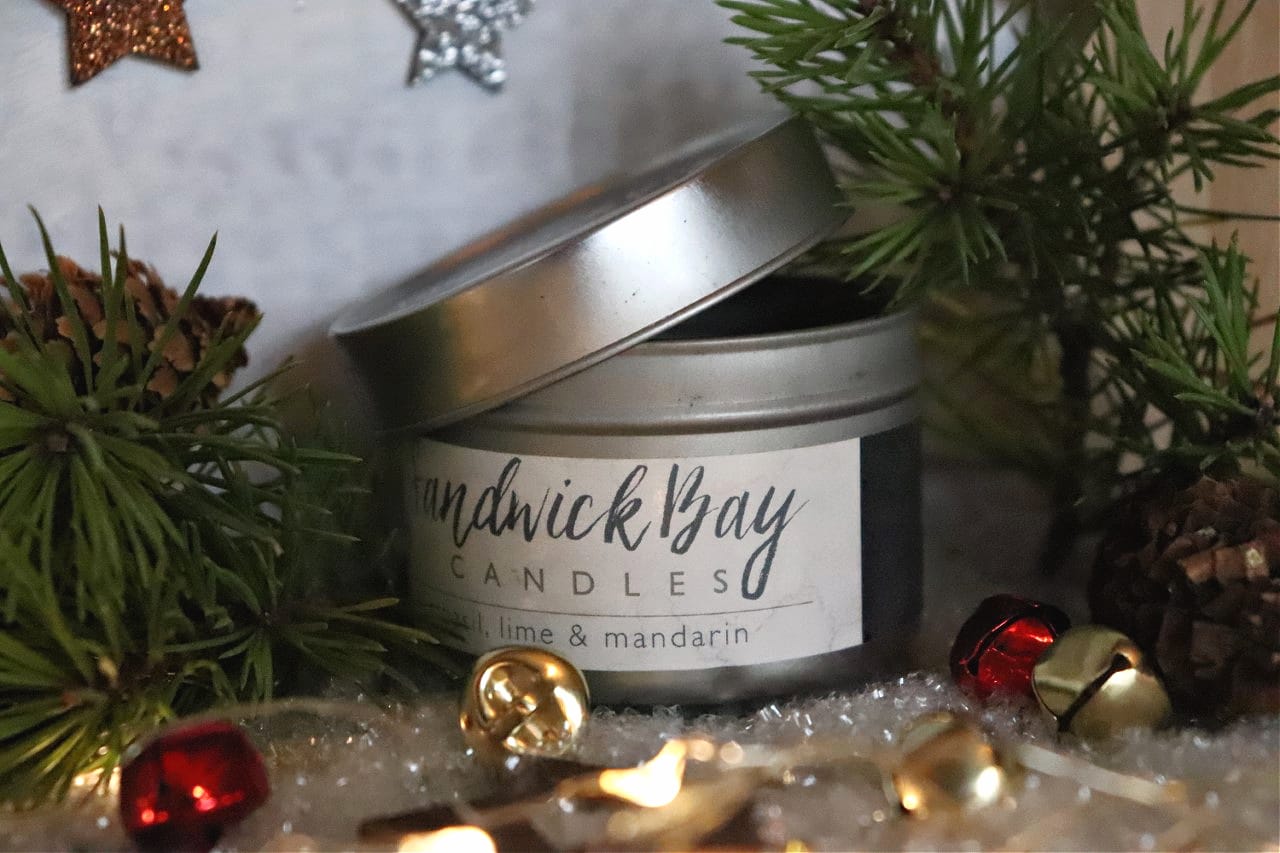 Featured here is one of Megan's travel tins, although for Christmas you can also buy their Christmas scent in a white jar.  It would be perfect to light over the Christmas holidays and bring the beautiful smell of Christmas into your home.
Pop over to Sandwick Bay Candles to browse their delightful products for your loved ones (or add to your own Christmas list!).
Hartiful UK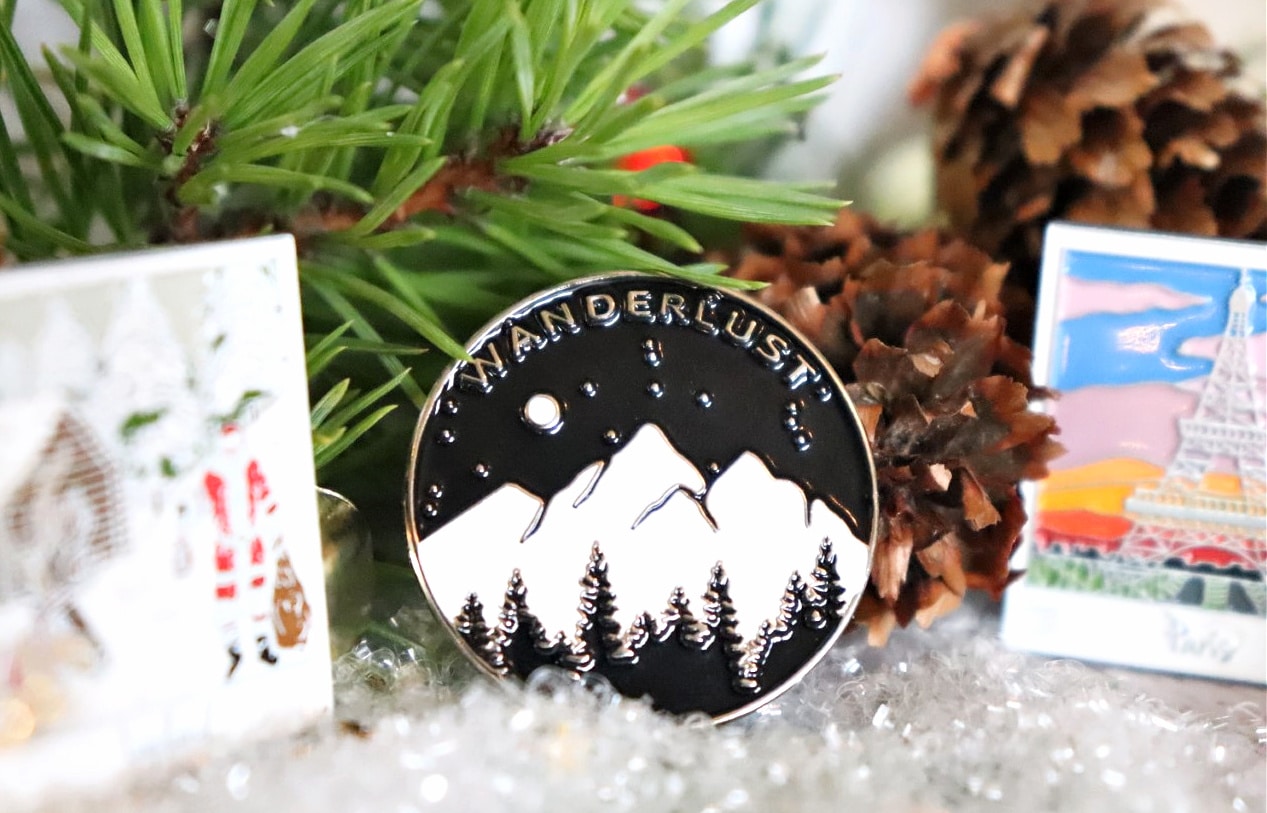 Kayleigh of Hartiful UK sells beautifully designed pins and patches.  She designs them all herself and you can tell she has a put a lot of thought behind her passion.  A lot of people love pin badges, whether it's to collect and display at home or pin onto clothing and bags.  I can guarantee you will find a pin at Hartiful that you will love!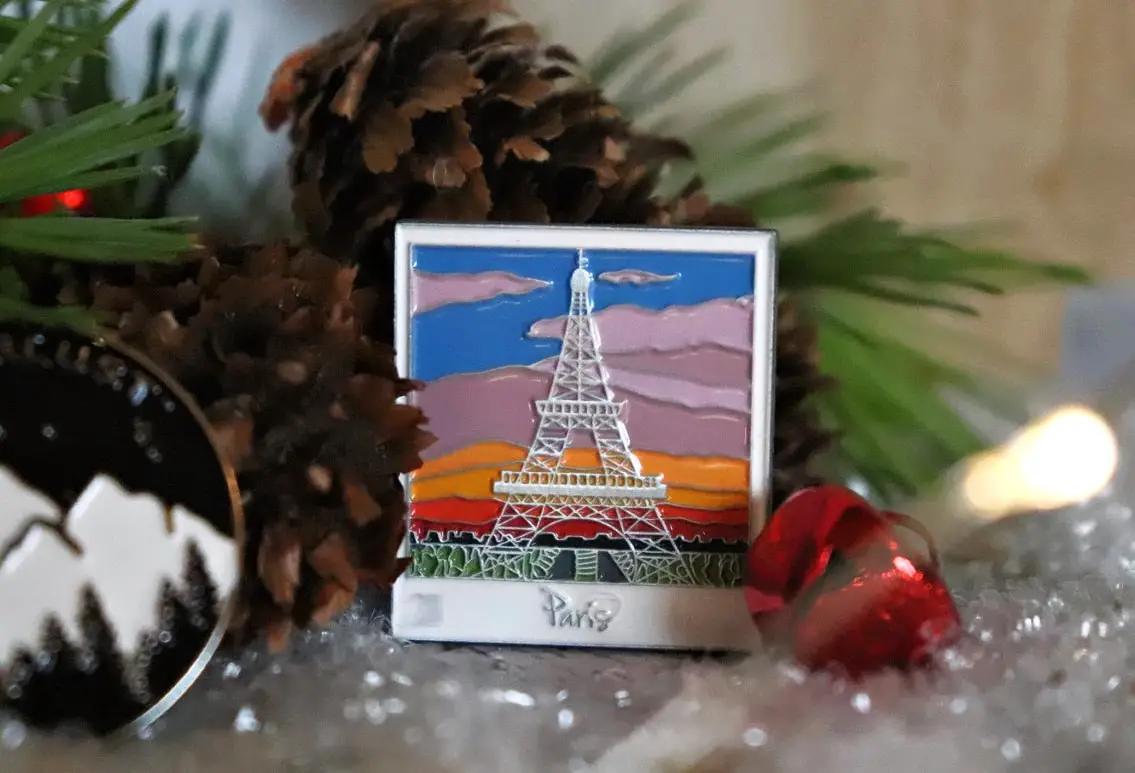 As I always have very itchy travel feet and hate being stuck in one place for long, so of course I was drawn to these gorgeous travel designs.  The little polaroid style pins are part of a larger collection at Hartiful, so you could easily get pins of many different places you've visited over the years.  Plus the Wanderlust pin will look just wonderful on my winter jacket this year.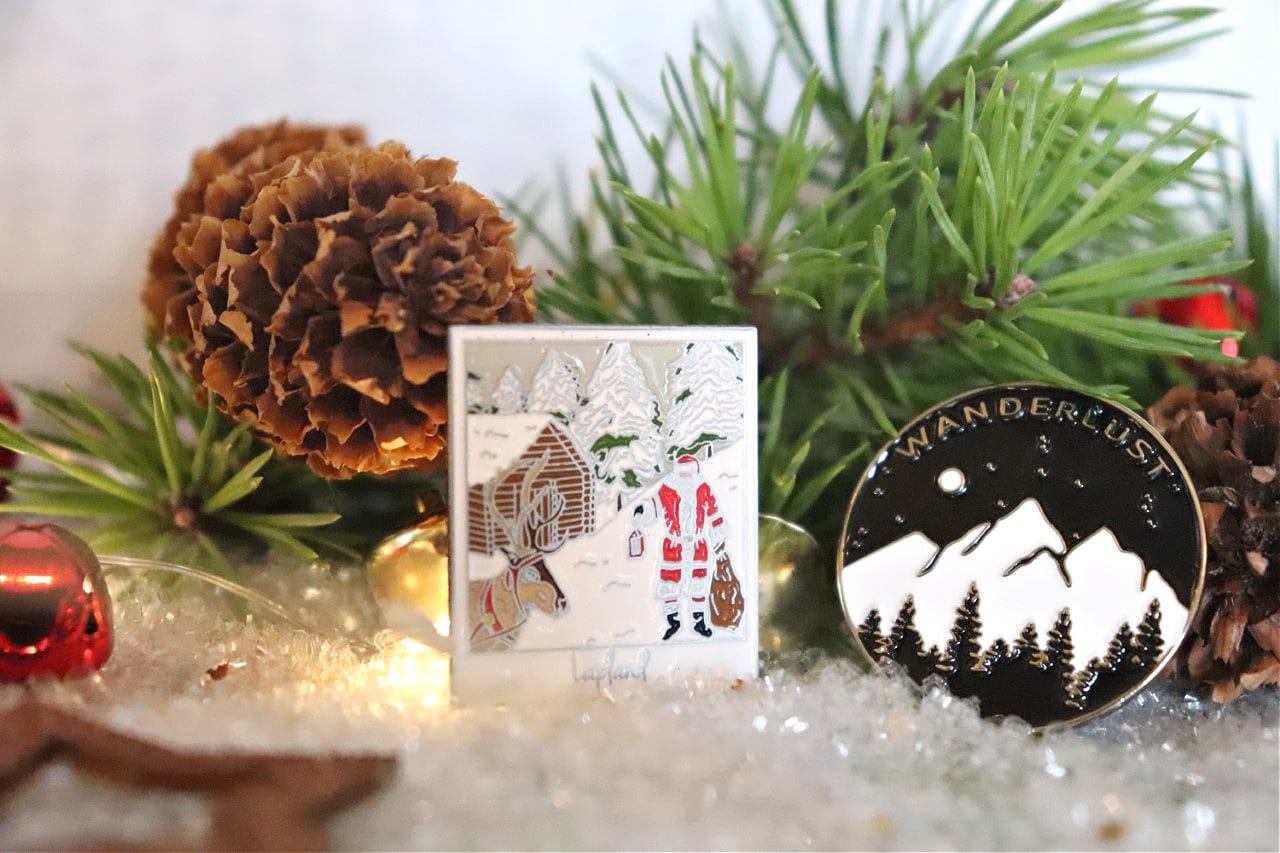 If you love the look of the designs above, head over to Hartiful UK, I'm sure you can find the perfect pin for a stocking filler gift!
Berserks Glass
From beautiful Devon we have these beautiful Christmas glass creations from Berserks Glass.  Of course Dawn makes many more things too, but these little delights below are perfect as a stocking filler gift.  First we have the cute Elfy glass tree decoration, which can be personalised with whoever's name you like.  We have our surname on it, but you can choose a first name too of course!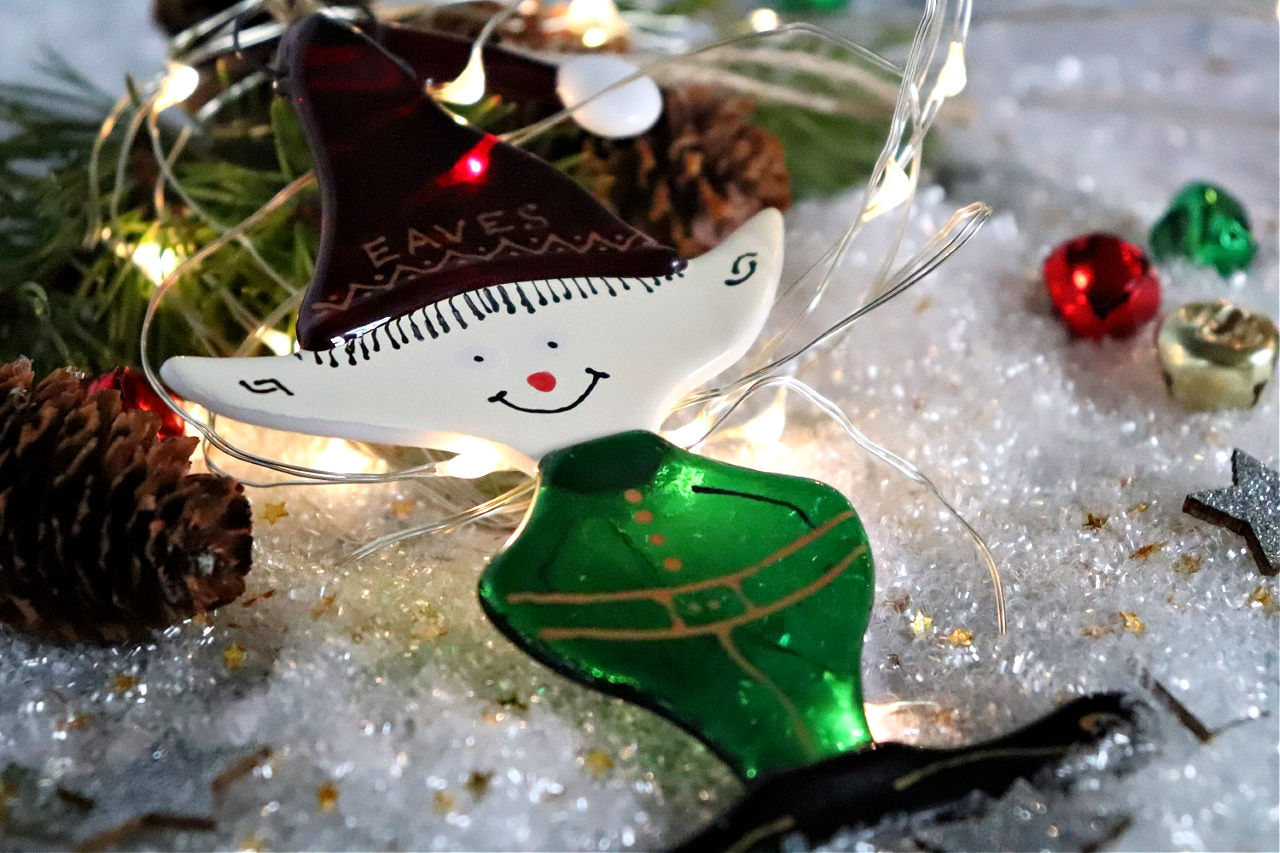 Elfy looks gorgeous with the light behind him and will be absolutely perfect to hang in our tree this year!  He's made of fused glass and a little ceramic for his face.  Gold detailing is painted onto the body and hat, with a cheeky little face painted onto the ceramic.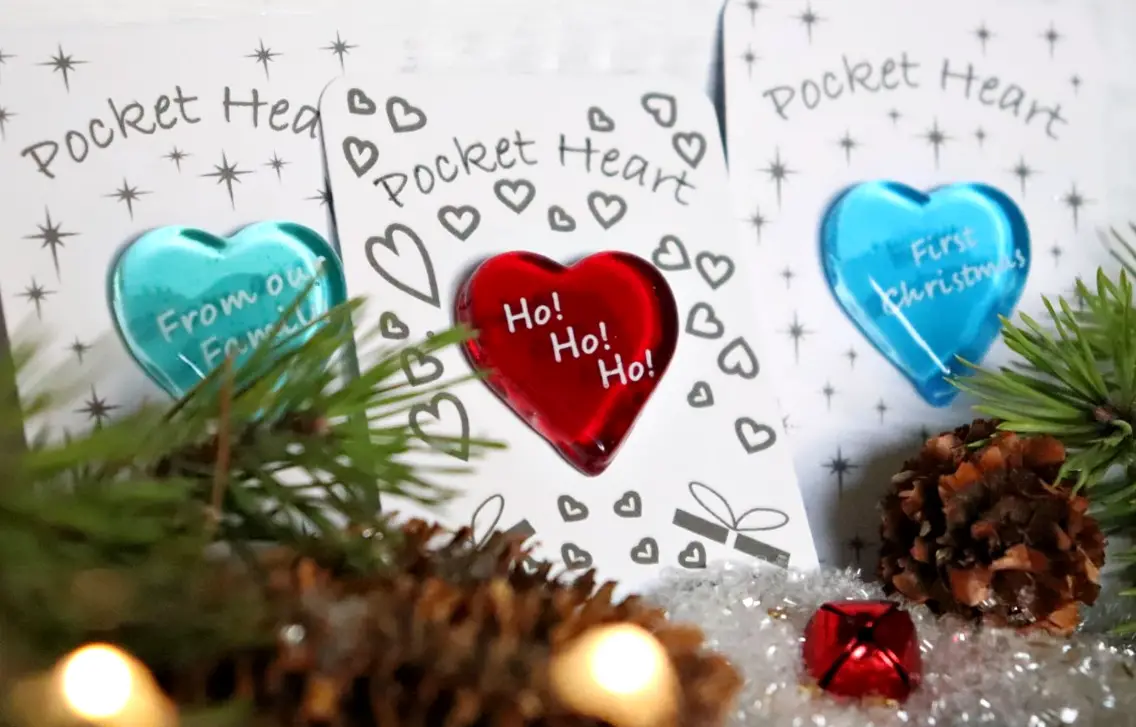 Berserks Glass also has these adorable little pocket hugs.  They are glass hearts with different phrases on each one.  Originally started as a pocket hug with the word 'hug' written on the heart, Dawn has designed 12 new phrases to adorn the Christmas collection.  They would be perfect to send to friends and family further away, so they can keep them in their pocket to remember that you're thinking of them.
We were sent 3 different phrases, 'Ho, ho, ho!', 'From Our Family' and 'First Christmas'.  I can see these being a sweet memento to put in the kids stockings or to send with a Christmas card for family further afield.
Pin Stocking Filler Gift From Small UK Businesses