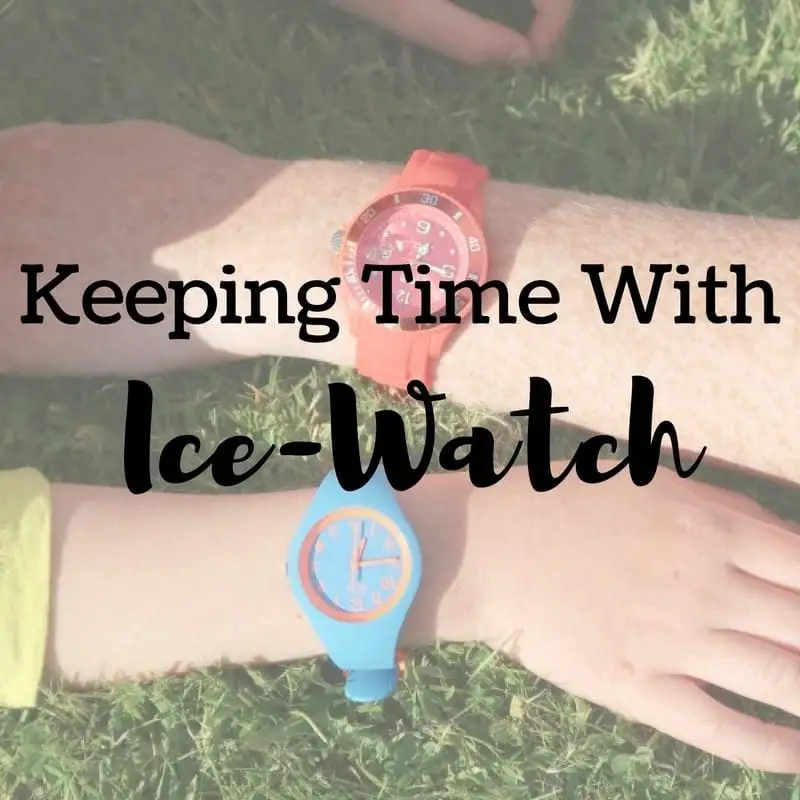 I admittedly don't wear a watch very often, instead I check the time on my phone.  The morning craziness of convincing small people to get dressed and eat appropriate food (no, cake is not a breakfast food and the chocolate is mummy's!) tends to take over and I forget to go back upstairs and find my watch.
Importance of Time
However, after a week on small Scottish islands where my phone battery was constantly running out, wearing a watch was necessary.  How else would we know the time our little ones decided to rudely awake us each morning (5.30am…) or whether it was time for lunch (nope, it's only 9.30am…) or if it was finally bedtime (no, it's only 4pm….).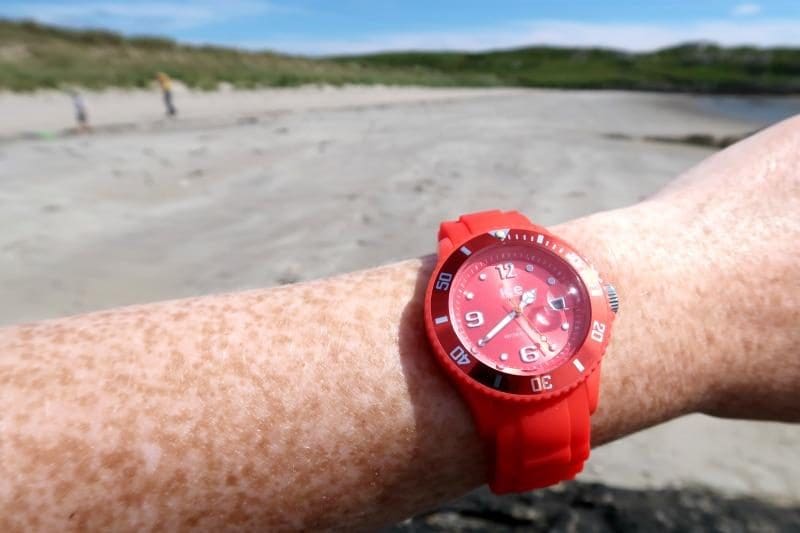 So wearing a watch was definitely useful on holiday!  After wearing my new Ice-Watch every day on holiday I am now back in the habit of wearing a watch and will hopefully remember to wear it every day again.  Let's be honest, it's a lot easier to flick your wrist over and check a watch than it is to pull out a phone every 5 minutes.
Ice-Watch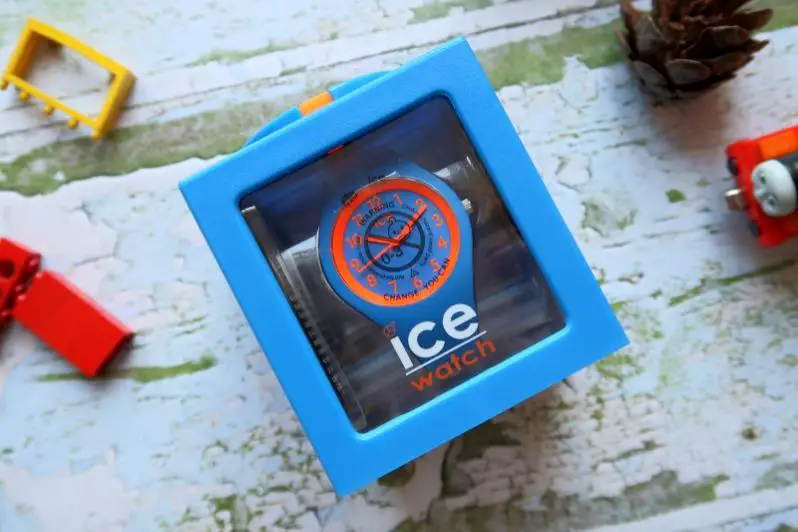 Both my 5 year old and I received an Ice-Watch each to review.  There were so many beautiful colours but in the end he chose blue and I chose red.  The boys were especially excited about the boxes that the watches arrived in.  They are the same colour as the watch they contained and look a bit like a large clear lego block.  The box has a small rubber strip at the top that can be removed and allows the box to be used as a money box once the watch has been removed.  Eldest has his blue box to use and littlest has adopted my watch box for him to put all of his money in (actually leftover Euro's from holiday, but he doesn't know!!).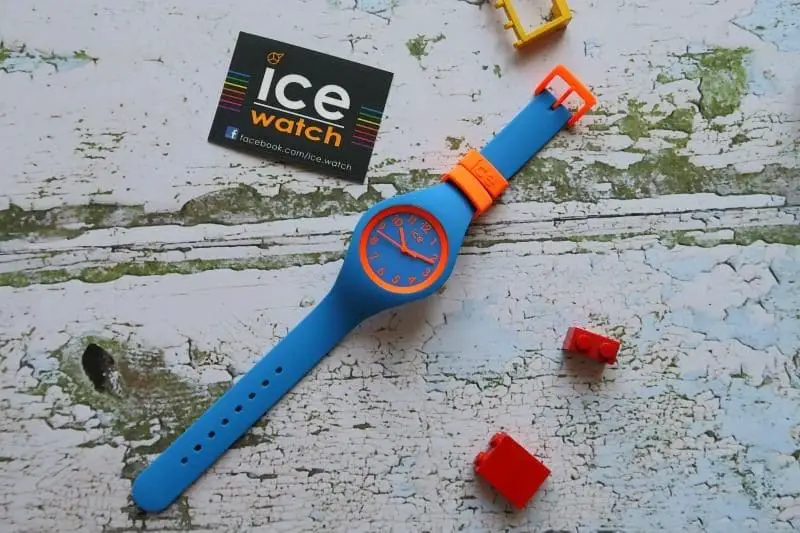 The watch straps are both made from silicon and they are both waterproof to 10ATM, so fantastic for wearing at the pool or in the sea on holiday.  It's great knowing that you don't need to leave it behind when playing in the pool with the kids!
I chose the Forever Ice-Watch in red, which has a chunkier strap, 3 hands and date.  Our eldest chose the Ice Ola Kids Robot watch, which has 3 hands and is perfect for helping him tell the time.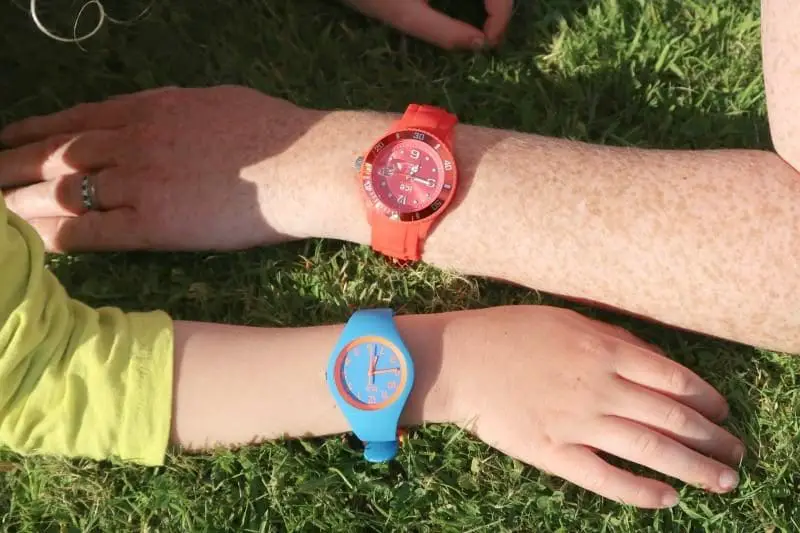 Telling The Time
At almost 6 years old our eldest is able to tell the time a little.  He knows o'clock, half past, quarter to and past, but he still doesn't know exactly what time means.  He's never had to get to anywhere on time when I haven't been in charge and has no idea about checking his watch to see how much time we have for different activities.
I have two ideas of how to change this.  The first is to wear and use my watch (shock horror I know!) and model when and why we tell the time.  The second is to give him some more responsibility and let him be in charge of working out how long it will take to get to the train and what time the train arrives etc.  Hopefully he'll understand how important time really is and it's not just a fun game!
Does your child use a watch?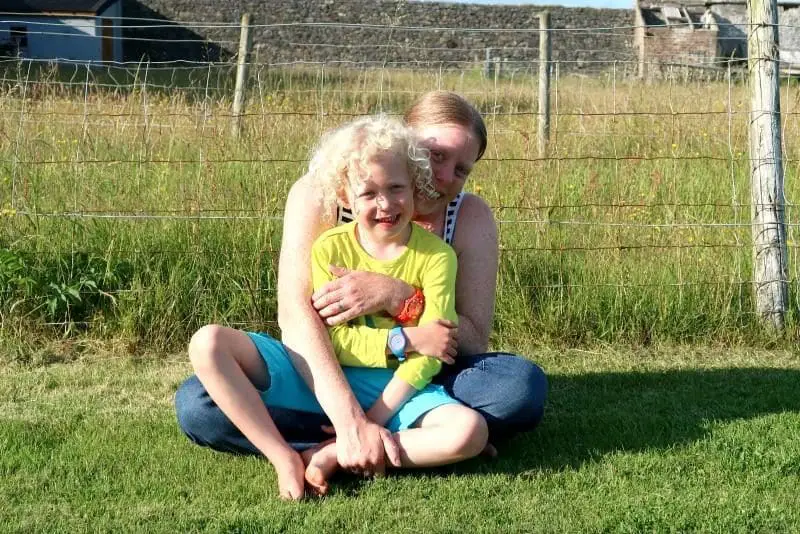 Pin For Later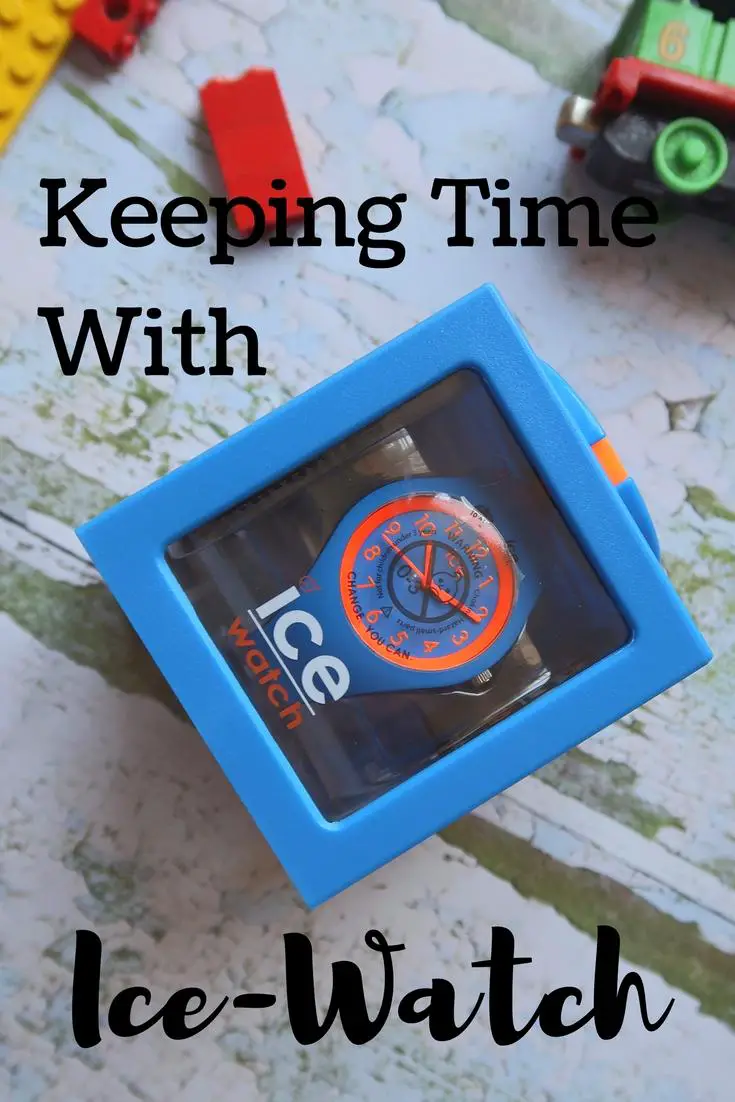 *This is a collaborative post.